40 Beloved TV Series That Finished Or Got Axed In Recent Years
All good things must end, no matter how difficult it is for us to say goodbye to all the things we love in life. Unfortunately, this happens with our favorite shows on TV or streaming sites. So, we simply have to accept that cancellations and endings are part of the entertainment industry. Sometimes a show doesn't hit the mark or reach the ratings. Such shows will get the ax, even if they feature perfect performances and a diverse cast.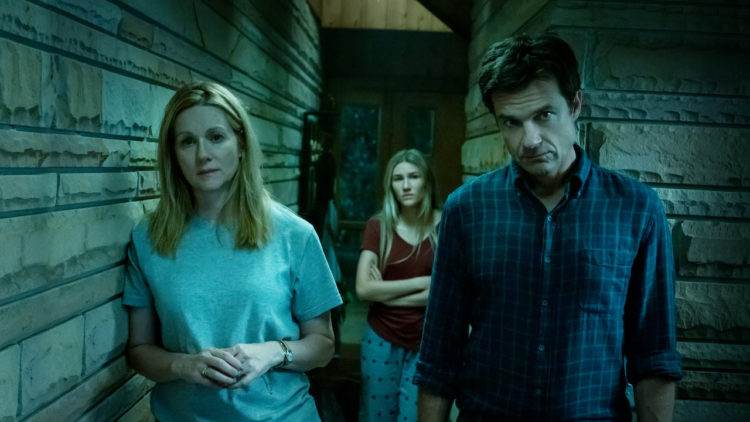 While some of these short-lived shows won't be getting a loving send-off, there are a few fan faves that are going to be sorely missed. Yes, cancellations and endings are heartbreaking, but on the bright side, there is always a new beginning (and new series to binge-watch). With all this in mind, here are 40 TV shows that won't be continuing past 2022.
The Walking Dead
Status: Ending
Seasons: 11
Est. Production Cost: $3.4 million per episode
The Walking Dead is a post-apocalyptic horror television series based on the comic book series of the same name. The storyline follows a large group of survivors of a zombie apocalypse. In 2010, the first season was exclusively broadcast on AMC.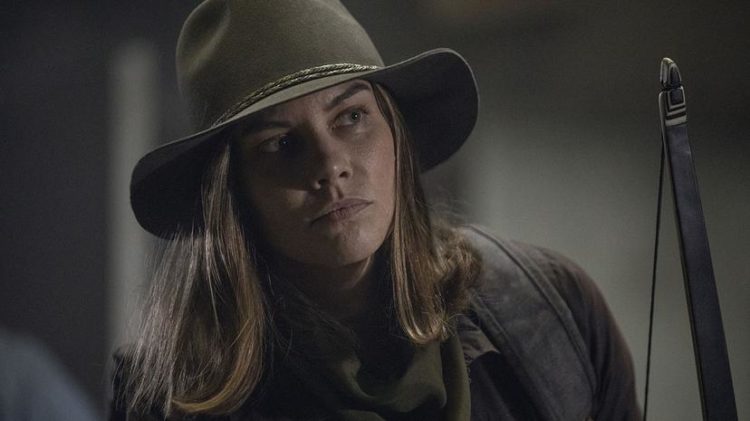 After more than a decade, this zombie apocalypse series is ending. The network AMC confirmed that The Walking Dead would wrap up after the 11th season, which will have 24 episodes. This made some fans sad. However, they are also excited about discovering all the revelations and resolutions.
Conan's Talk Show
Status: Canceled
Seasons: 11
Est. Production Cost: $4.8 million per episode
Conan is an American late-night talk show starring comedian Conan O'Brien. He served as the show's producer, host, and writer with Andy Richter. The show's humor focused on recent news stories, political figures, and prominent celebrities.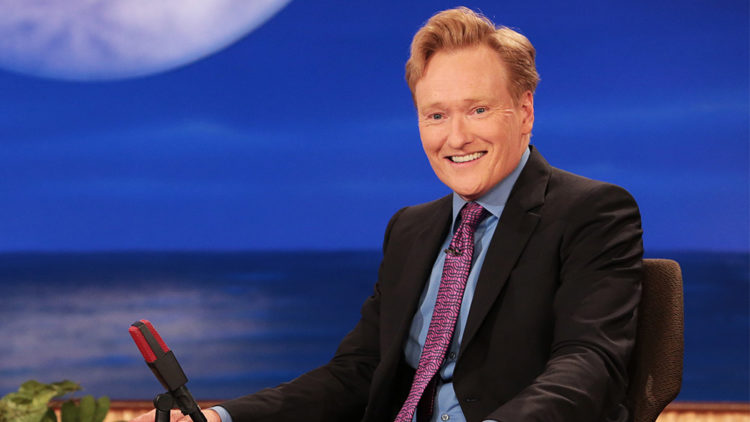 This is not the end for Conan O'Brien. Reports have suggested he will move to HBO Max to host a new variety show. Conan fans have been missing him since Conan aired its last episode in 2021, and they are excited to see his new endeavor. 
No More Supernatural Stories
Status: Ended
Seasons: 15
Est. Production Cost: $2 million per episode (later seasons)
Eric Kripke created this dark-fantasy drama. The plot focuses on two brothers as they hunt demons, ghosts, monsters, and other supernatural beings. Jensen Ackles and Jared Padalecki star in the show.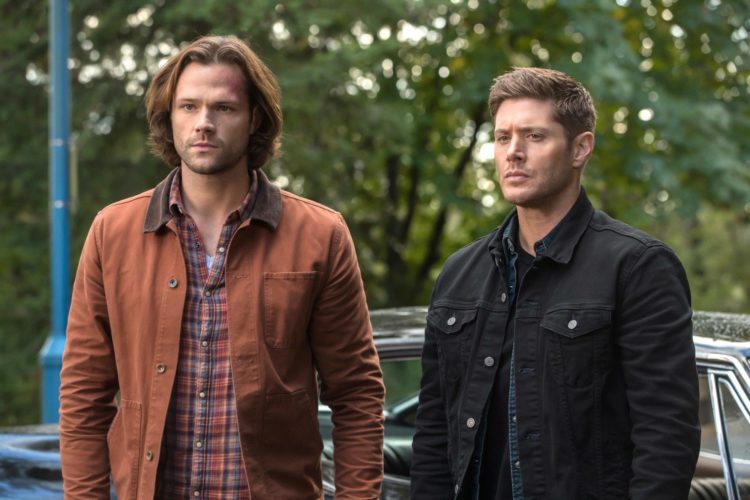 After 15 seasons, the journey of these two brothers would be over. The final episode premiered on October 10, 2019. With it, the longest-running American fantasy TV series finally reached its finish line. Fans were understandably sad. 
Shameless Came to an End
Status: Ended
Number of Seasons: 11
Est. Production Cost: $2 million per episode
This family comedy-drama was created by John Wells and aired on Showtime from 2011 to 2021. The TV series was based on Paul Abbott's British series of the same name. Thousands of people tuned in to watch the tale of the Gallagher Family.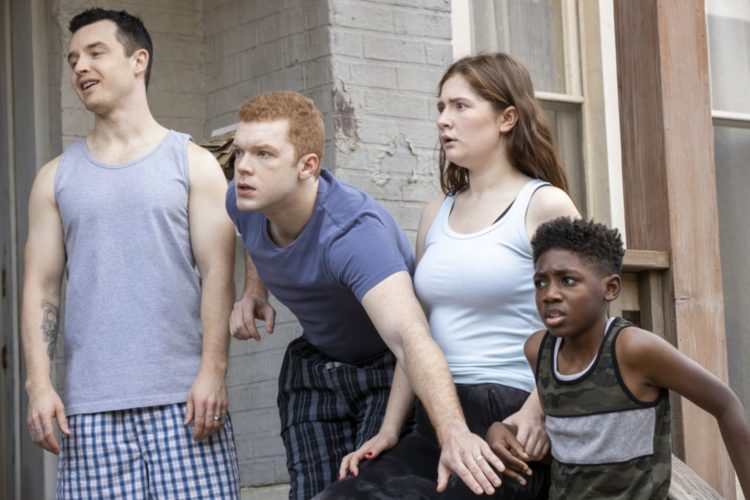 After 11 years, the network decided that this show would conclude with 11 seasons. But, even though they ended things, the Shameless creators and producers ensured they would leave beautiful memories for their supporters. They aired a special clip show series: Shameless: Hall of Shame, where they connected scenes that summarized each character's journeys during the prior seasons.
Mixed-Ish Was Canceled
Status: Canceled
Seasons: 2
Est. Production Cost: $2-$3 million per episode
This series was a prequel to Black-ish, another sitcom created by Kenya Barris. Mixed-ish follows Rainbow Johnson as she recounts her childhood years and her experience growing up in a mixed-race family in the 1980s.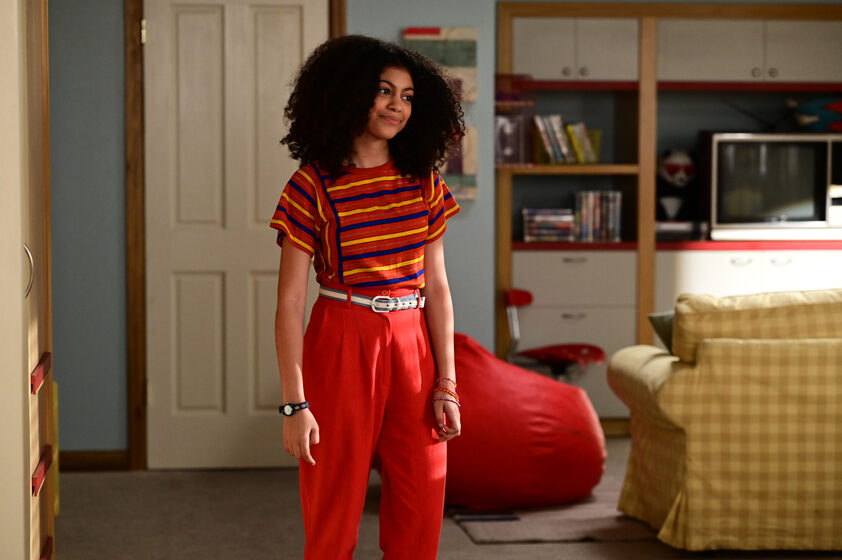 Unfortunately, the show fell short of expectations and was canceled after only two seasons. While ABC released no official statement as to why Mixed-ish was canceled, the speculated reason is pretty much what everyone expects: having low ratings.
The Irregulars
Status: Canceled
Seasons: 1
Est. Production Cost: Unknown
The Irregulars is a Netflix-produced series created by Tom Bidwell. It is a mystery-adventure crime drama that features a bunch of teenagers living on the streets of Victorian London. Their gang is known as the Irregulars, and they work for a man who solves increasingly supernatural crimes.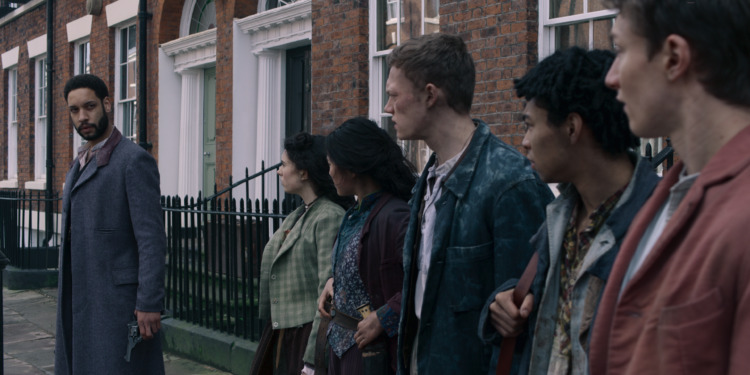 The sad reality of why the show was canceled is that the series did not generate enough viewership versus the cost of the series. The Irregulars was an expensive show to produce. So, it would probably have a second season if it had somehow been a bit more affordable. Sadly, that's not the way the chips fell.
High Maintenance
Status: Canceled
Seasons: 6 (4 on HBO)
Est. Production Cost: $1,000 per episode (early seasons)
High Maintenance is a comedy-drama television and web series that follows Guy, a cannabis courier, as he delivers his product to clients in New York City. Each episode focuses on different characters as their lives cross with The Guy.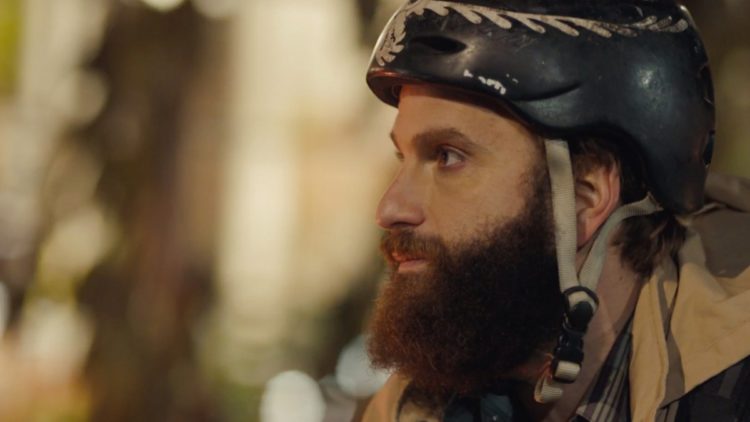 Unfortunately, the show ended in January 2021 when HBO announced that the show's co-creators had decided to take a break and pursue other projects. As a result, the series was canceled after four seasons.
This Is Us
Status: Final Season
Seasons: 6
Est. Production Cost: $2 million per episode
This is Us is a drama series that aired on NBC. The plot follows the lives of two parents and their three children in several different time frames. The cast includes Mandy Moore, Milo Ventimiglia, Sterling K. Brown, and many more.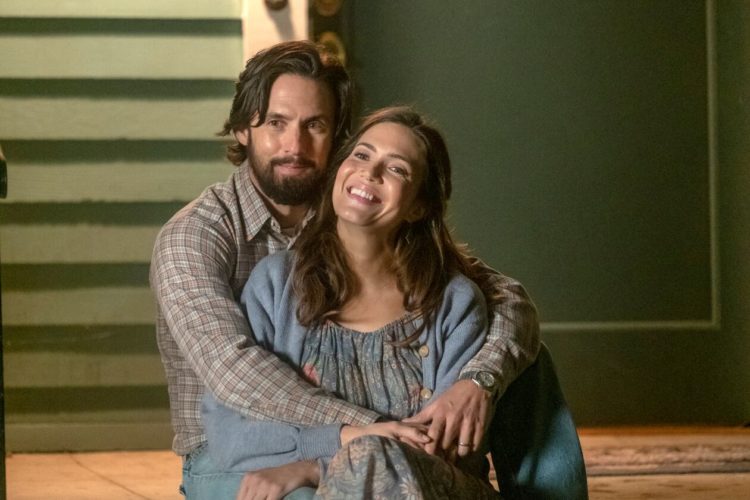 This Is Us creator Dan Fogelman said the series had to end with Season 6. According to NBC's official statement, quoting Fogelman, "It's not because we don't have any more story to tell. We've known since spring 2021 that Season 6 of This Is Us would be its last—but even still, we're not ready to say goodbye to the cast," he added.
The Right Stuff
Status: Canceled
Seasons: 1
Est. Production Cost: Unknown
The American TV Series, The Right Stuff explores the origins and growth of the United States space program. The eight-part drama follows the protagonists on their journey to the moon landing (one of humanity's most outstanding achievements).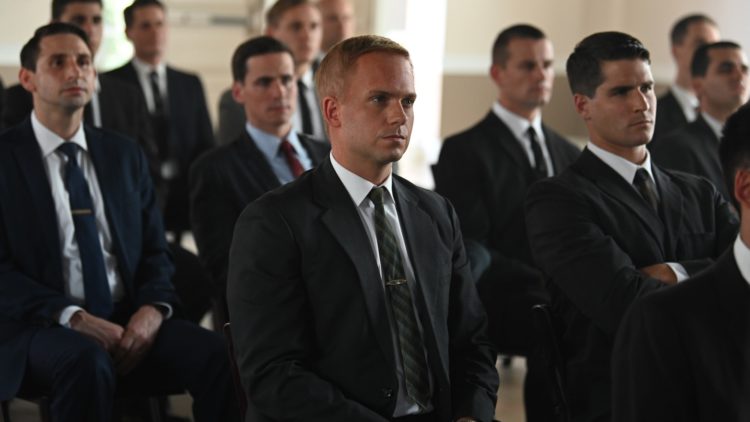 On April 3, 2021, Disney+ stated that they canceled the series due to a focused redesign of the NatGeo channel. Warner Bros Television, the show financier, is looking to sell the series to other networks. We hope to see The Right Stuff on our screens again soon!
Black-ish is Over
Status: Ending
Seasons: 8
Est. Production Cost: $3 million per episode
Just like Mixed-ish, Black-ish is a sitcom created by Kenya Barris. The storyline follows a black family led by Andre Johnson and Rainbow Johnson. The show revolves around the family's lives as they go through several personal and sociopolitical issues.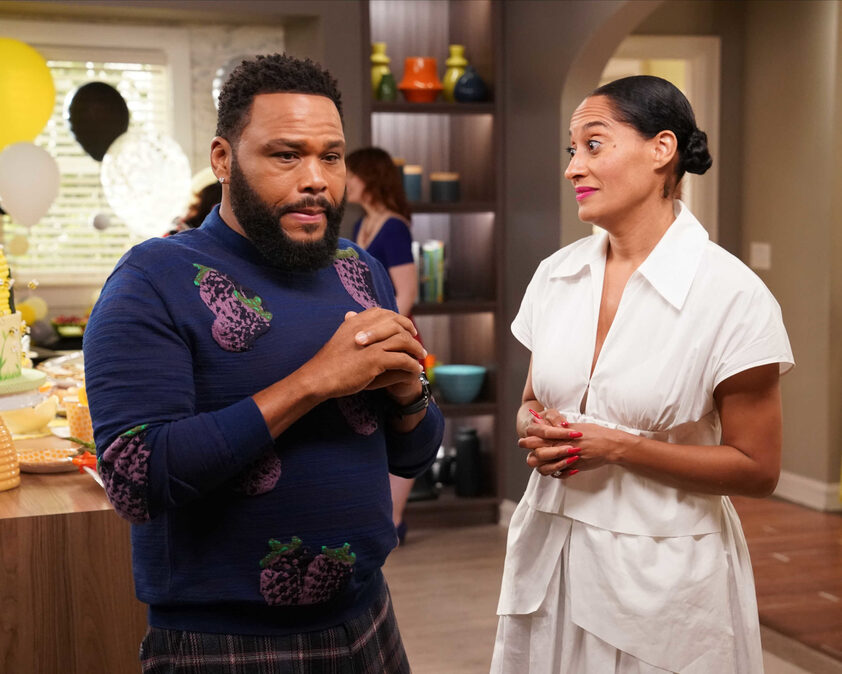 As the creator said in an interview, the series changed his life in many ways. This being the case, we can only imagine how heartbroken Kenya was when his series ended.
Bless The Harts
Status: Canceled
Seasons: 2
Est. Production Cost: Unknown
Emily Spivey created this adult animated sitcom for Fox in partnership with 20th Television. Bless the Harts follows a working-class family living in North Carolina. Jenny Hart, a waitress and the protagonist of the series, struggles to make ends meet. She lives with her daughter Violet, and her mother, Betty Hart.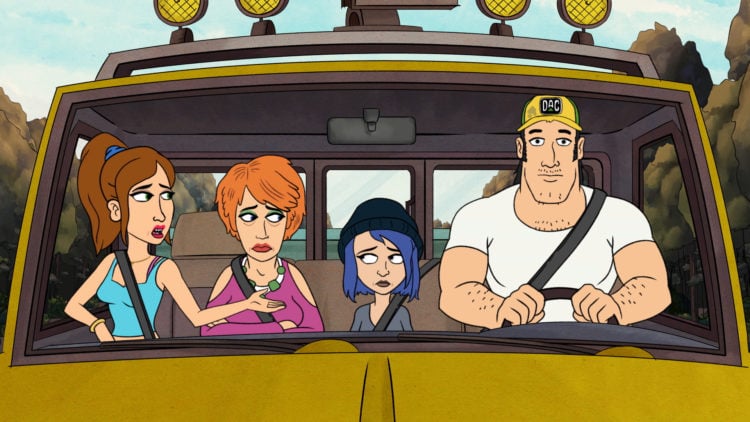 According to reports, Fox has canceled the animated comedy from creator Emily Spivey. This is because animated comedies typically take longer to produce, with creatives needing to work to strict schedules. In addition, it was challenging to make ends meet for Bless the Harts as it had to compete with other animated series, such as The Simpsons, Family Guy, and Bob's Burgers.
Don't Be Tardy
Status: Canceled
Seasons: 8
Est. Production Cost: $27,000 per episode
Starring Kim Zolciak and her husband, Kroy Biermann, this reality TV show lasted eight seasons. Premiering in 2012, Don't be Tardy was the first spin-off of The Real Housewives of Atlanta. The first season was Don't Be Tardy for the Wedding, which documented the couple's preparation for their wedding and the wedding itself.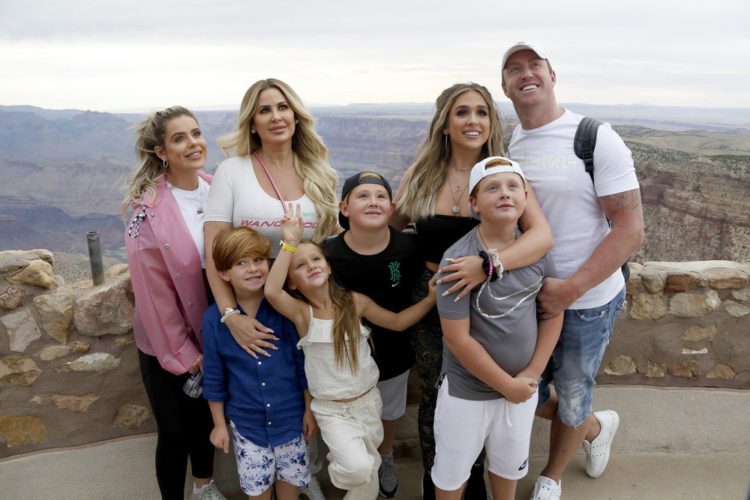 According to Kim Zolciak, it was a mutual decision among her family and the management to cancel the show after eight seasons. She reiterated how she is free to do other projects now because of the cancellation of the reality television show. Still, she felt sad about losing the show. Awww!
The Ellen DeGeneres Show
Status: Ending
Seasons: 19
Est. Production Cost: Unknown
The Ellen DeGeneres Show was an American daytime television variety comedy talk show that was created and hosted by Ellen DeGeneres herself. The show received 171 Daytime Emmy Award nominations and won 61 Daytime Emmy Awards as of 2021, including four for Outstanding Talk Show.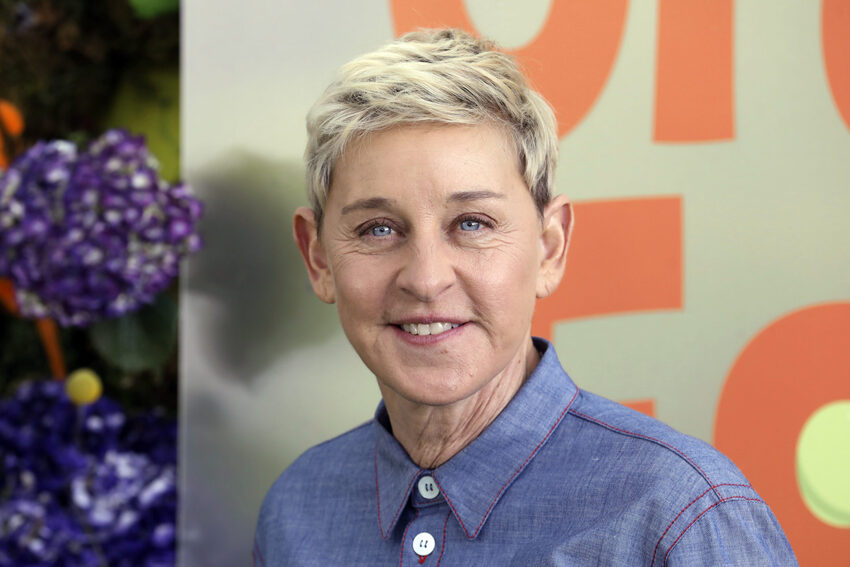 Though it was successful because of the awards and high ratings, it lost steam due to Ellen's controversies. Ellen said it was her choice to exit the show, and it was difficult for her to decide. However, the announcement came in the wake of allegations about her fostering a toxic work environment on the set.
Better Call Saul
Status: Final Season
Seasons: 6
Est. Production Cost: $1.5 million per episode
Part of the Breaking Bad franchise, this crime and legal drama television series created by Vince Gilligan and Peter Gould focuses on the transformation of Jimmy McGill. This former con artist is trying to become a respectable lawyer. His new personality is the criminal lawyer, Saul Goodman.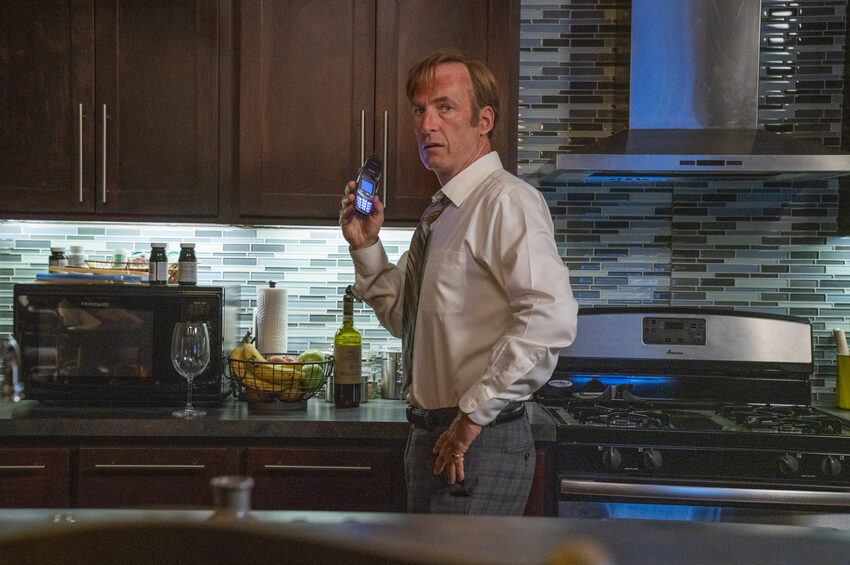 The last season of Better Call Saul had a lot of shocking moments. It also devoted much of its attention to opening Jimmy and Kim's big Sandpiper scheme. This may be the last season for this series, but the fans will never forget this story.
Call Your Mother
Status: Canceled
Seasons: 1
Est. Production Cost: Unknown
Call Your Mother is a television sitcom created by Kari Lizer. The series follows an empty nest mother who decides to be close to her children by moving cross country from Waterloo, Iowa, to Los Angeles, California, to be with them. The struggle starts when she gets to Los Angeles.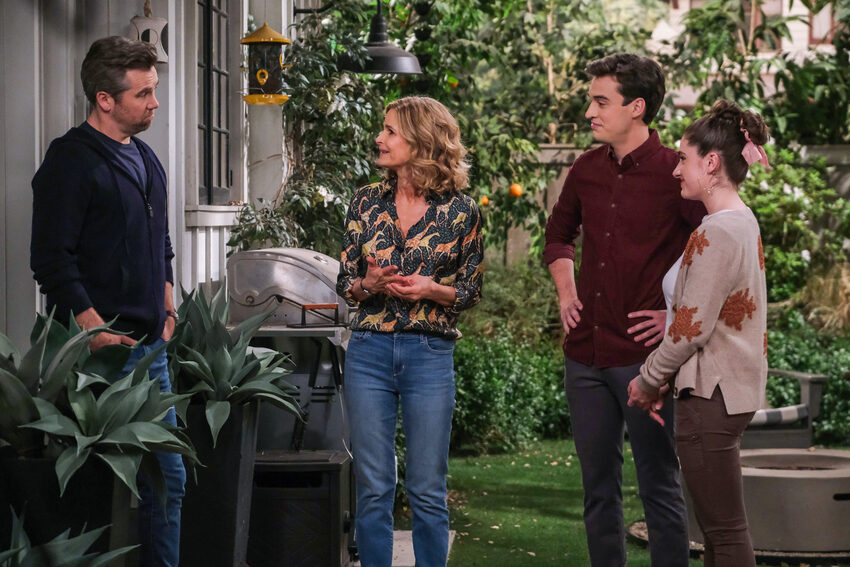 The main lead of the series, Kyra Sedgwick, tweeted the unfortunate news. The tweet hints that she was not pleased with how the network treated the show. She was the first to share how the show was canceled with the world. We're pretty sure there's a deeper story here, but the truth has not yet come out. 
American Idol
Status: Final Season
Seasons: 19
Est. Production Cost: $2 million per episode
American Idol is a singing competition television series created by Simon Fuller on Fox Channel. It became one of the most successful singing competitions in the history of American television. This is the origin of Kelly Clarkson, David Cook, Kris Allen, and other successful singers of this generation.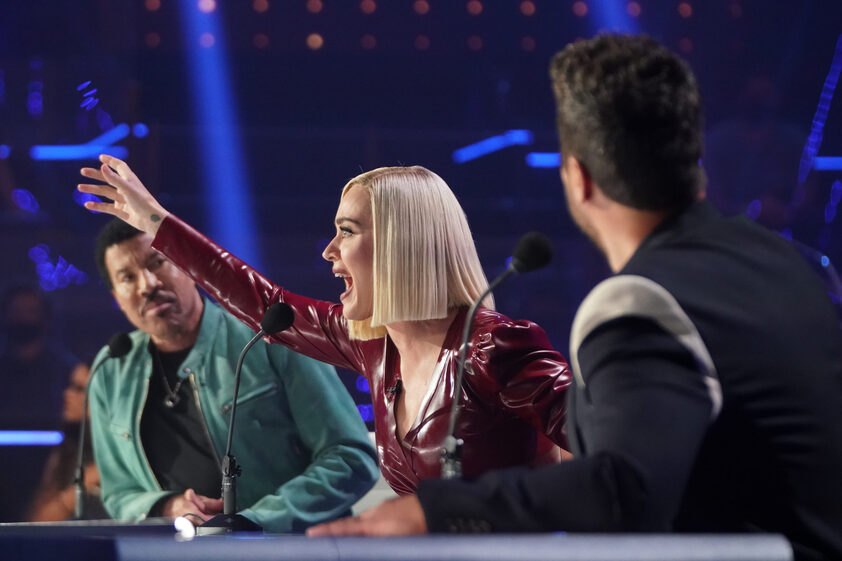 ABC acquired the rights to American Idol for season five. Judges Luke Bryan, Katy Perry, Lionel, and Ryan Seacrest, the host, are not yet signed for the next season. However, all four of them are expected to return to the show.
Last Man Standing
Status: Canceled
Seasons: 9
Est. Production Cost: $3.5 million per episode
This American sitcom created by Jack Burditt for ABC, later airing on Fox, follows a character played by Tim Allen. He is an executive at a sporting goods store chain headquartered in Denver, Colorado, and the show includes his wife, his three daughters, and the men they date.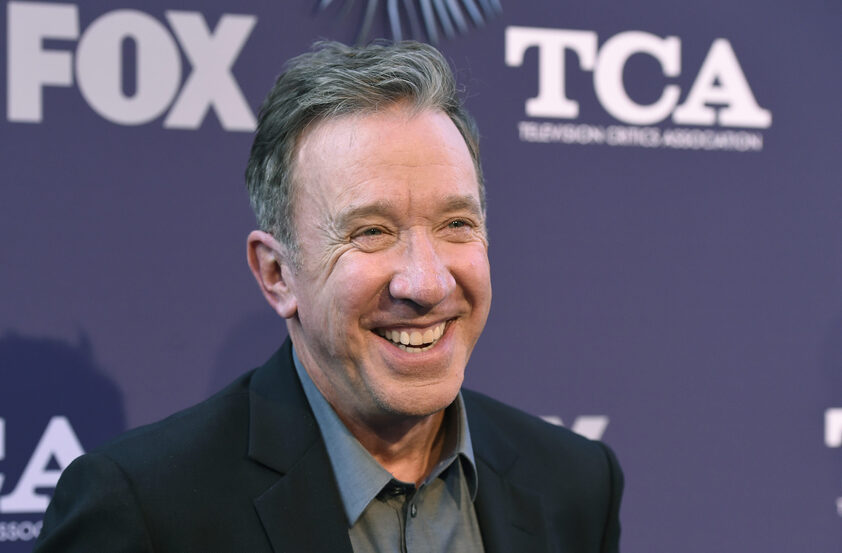 There were allegations that the show's cancellation was because of Tim Allen's political ideas. However, ABC cleared the issue and reiterated that Last Man Standing was canceled for business and scheduling reasons.
Ozark Is Over
Status: Final Season
Seasons: 3
Est. Production Cost: Unknown
The Netflix-produced series Ozark is a crime drama created by Bill Dubuque and Mark Williams. Lead stars include Jason Bateman and Laura Linney as Marty and Wendy Byrde, a married couple who move their family to the Lake of the Ozarks so they can engage in money laundering.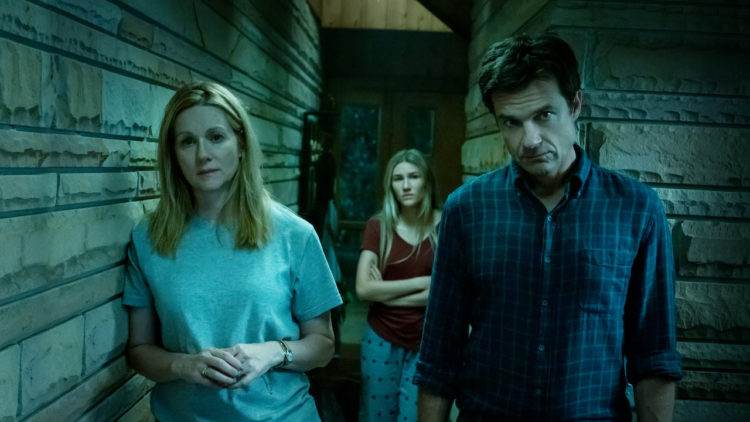 This fan-favorite series received positive reviews from critics throughout its run, with particular praise for its tone, directing, production values, and the actors' performances. However, despite all of this, the show has to end because the creators and producers want to go out on a high note instead of rehashing the same storylines.
For Life
Status: Canceled
Seasons: 2
Est. Production Cost: Unknown
This autobiography is loosely based on the life story of Isaac Wright Jr. It focuses on Aaron Wallace, who has been convicted to life in prison for a crime he did not commit. While imprisoned, Wallace becomes a lawyer and works as a defense attorney for others while striving to get his sentence overturned.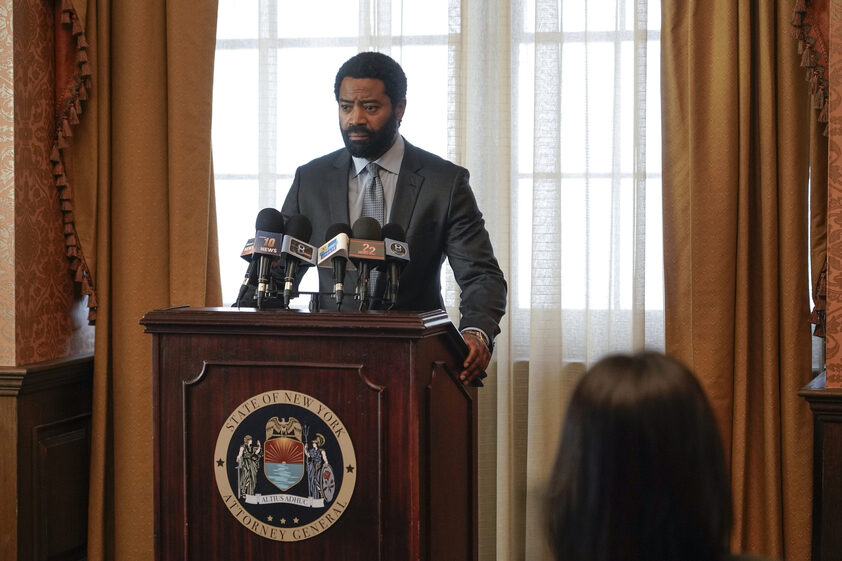 Series lead Nicholas Pinnock was sad to see the show end. In his words, "The live audience numbers didn't reflect and equal the social media attention. The catch-up numbers were excellent, but that doesn't fit the model of a network show." This is the main reason why the show was canceled.
Rebel Was Canceled 
Status: Canceled
Seasons: 1
Est. Production Cost: Unknown
Rebel was inspired by the life of Erin Brockovich, an American legal advocate who doesn't have a law degree but is passionate about the causes she fights for and the people she represents. It is a legal-comedy drama that, unfortunately, after five episodes, was canceled by ABC.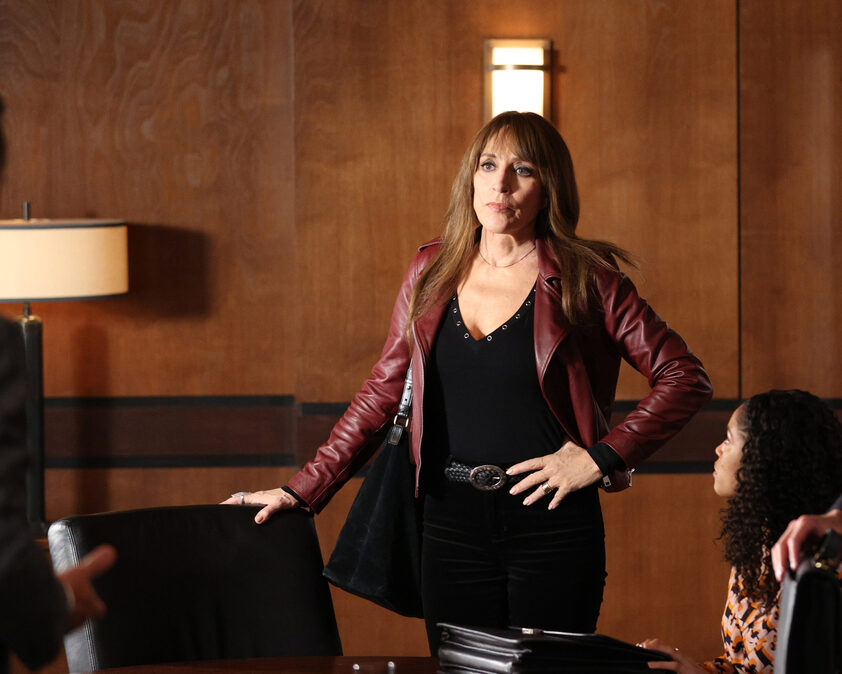 Sources said that the decision was a tough one. It all came down to the show's lack of digital rating performance, despite having a Grey's Anatomy star as the lead.
Animal Kingdom
Status: Final Season
Seasons: 6
Est. Production Cost: Unknown
The Animal Kingdom series was based on a 2010 Australian film by David Michôd. The story revolves around the Cody crime family, who has now lost its matriarch, Janine Cody.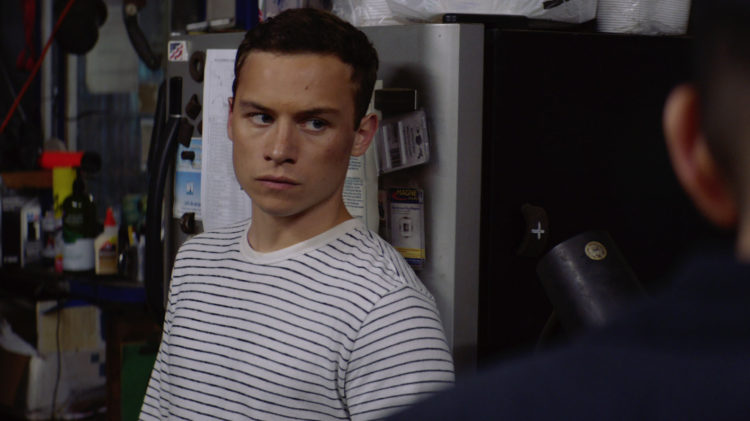 Unfortunately, Animal Kingdom is closing its doors already. TNT announced that the crime drama would conclude with the just-ordered sixth season. The actress who played Janine Cody, or Smurf, expressed her frustration with how TNT handled the end of the series. We wonder what the deeper story is there! 
Brooklyn Nine-Nine
Status: Ended
Seasons: 8
Est. Production Cost: $4 million
Brooklyn Nine-Nine is an American police comedy television series that aired on Fox and later on NBC. The plot focuses on Jake Peralta, played by Andy Samberg. Jake is a New York City Police Department (NYPD) detective in Brooklyn's 99th Precinct who often fights with his commanding officer, Captain Raymond Holt (played by Andre Braugher).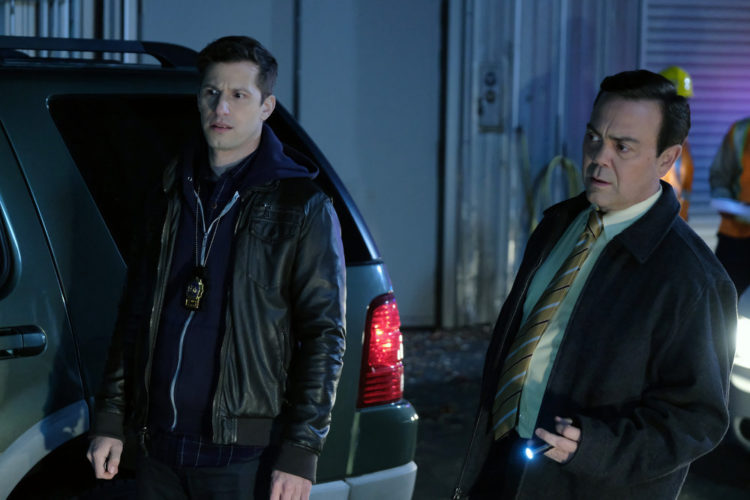 Despite the positive reviews and good ratings, the show's creators—Dan Goor and Michael Schur—decided it would be best if they ended the series. They called this "a difficult decision, but ultimately, we felt it was the best way to honor the characters, the story, and our viewers." The cast felt the same sentiment concerning the series.
Say Goodbye to Mom
Status: Ended
Seasons:  8
Est. Production Cost: $2 million per episode
Premiering on September 23, 2013, this American television sitcom follows Christy Plunkett, a single mother. After battling alcoholism and drug abuse, she decides to restart her life in California, working as a waitress and attending Alcoholics Anonymous meetings. Unfortunately,  Christy's mother is also a recovering addict.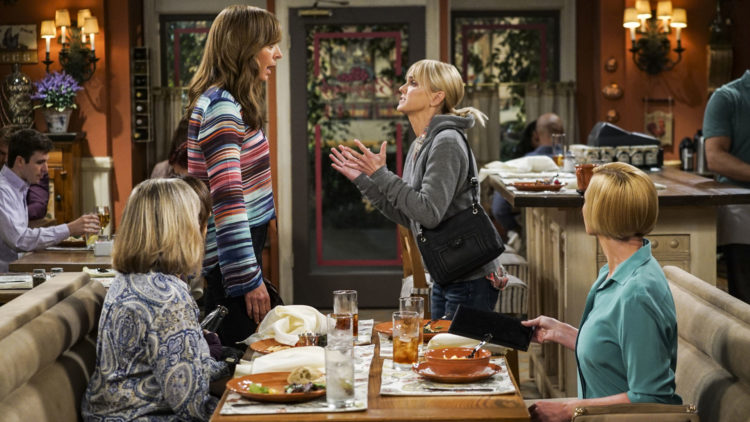 One of Mom's lead stars, Allison Janney, revealed in an interview that one of the reasons why the series was canceled was due to financial issues. As she said, there were "many reasons behind it—most of them probably money." 
Helstrom
Status: Canceled
Seasons: 1
Est. Production Cost: $2-$5 million per episode
Hulu, one of the leading streaming services, supported an American TV series based on a couple of Marvel Comics characters. Helstorm follows the story of Daimon and Ana Helstrom, the children of serial killers who hunt the worst of humanity.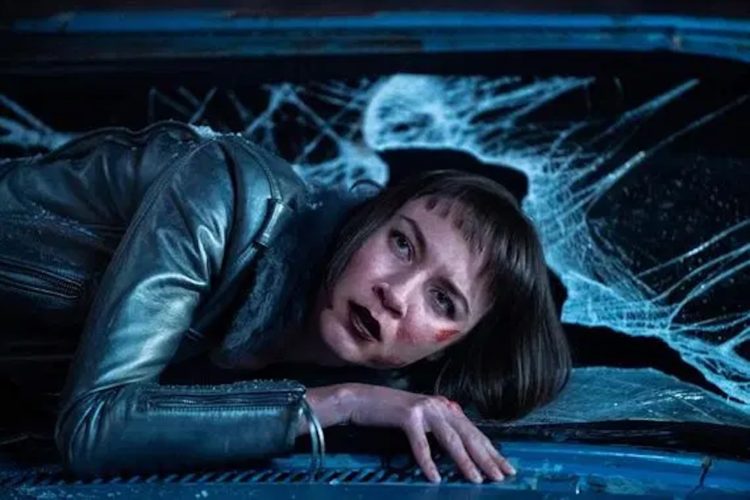 Like many other Marvel adaptations outside of the MCU, including Runaways, The Gifted, Agents of S.H.I.E.L.D., and others, Helstrom suffered from its lack of connection to the comics. Its cancellation now marks the end of Marvel's decade-long reign over our televisions.
Hoops Is Done
Status: Canceled
Seasons: 1
Est. Production Cost: Unknown
Hoops is an American adult animated sitcom created by Ben Hoffman for Netflix that was released on August 21, 2020. The story revolves around Ben Hopkins, a hot-headed, foul-mouthed high school basketball coach who thinks turning around his God-awful team will take him to the 'big leagues' and turn his miserable life around.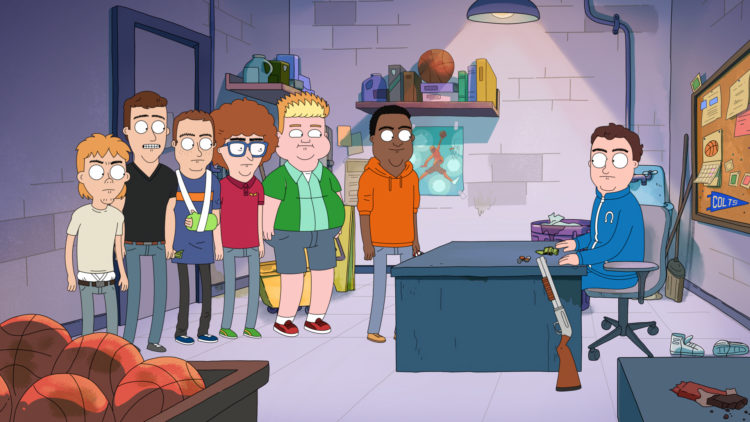 It's indeed game over for Hoops as Netflix canceled them after one season. According to some reports, people just haven't responded in the way that Netflix hoped, and as a result, the turnout for Hoops hasn't been that great. In addition, there are some allegations that the dirty jokes on this show went too far. 
Utopia Wasn't So Idyllic
Status: Canceled
Seasons: 1
Est. Production Cost: Unknown
This British thriller drama premiered in 2013. It follows Jessica Hyde, a young woman who discovers a novel called The Utopia Experiments, which predicted several epidemics. She firmly believes that this manuscript has a lot of secrets in it. So, she invites her four online friends to join her on a quest to discover more. Soon, a secret organization called the Network begins to target them.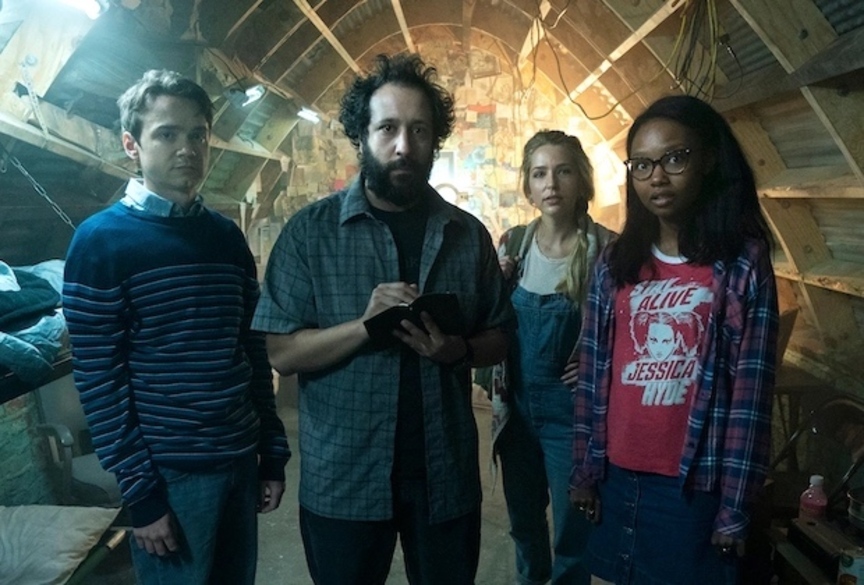 Prime Video never stated precisely why the series was canceled. In most cases, it's simply due to insufficient viewer interest. Utopia wasn't cheap. Many visual effects had to be considered.
Feel Good
Status: Ended
Seasons: 2
Est. Production Cost: Unknown
Feel Good is a semi-autobiographical romantic comedy starring Mae Martin and Charlotte Ritchie as Mae's girlfriend, George. It is a comedy-drama television program. This Netflix show revolves around the modern love story of George and Mae as they navigate sexual identity, gender identity, addiction, and more.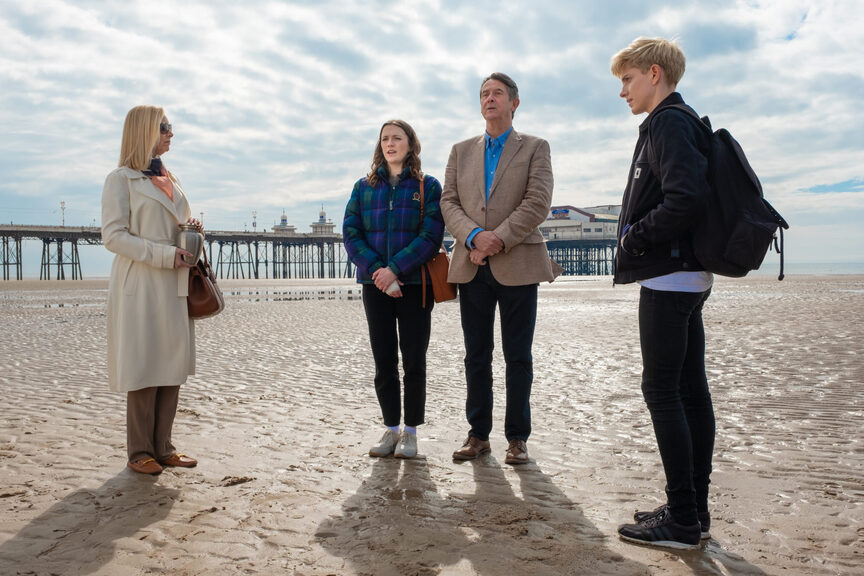 Unfortunately, the show ended after two seasons, even with high ratings. Mae Martin had an interview and recapitulated that it was very British to do a short series and then just end it. She also compared it to the British version of The Office, which was a short series too. 
One Day At A Time
Status: Canceled
Seasons: 4
Est. Production Cost: Unknown
This American sitcom based on the 1975 series features an ensemble cast, including Justina Machado, Todd Grinnell, Isabella Gomez, and more. It follows the story of a Cuban-American family living in the Los Angeles neighborhood of Echo Park.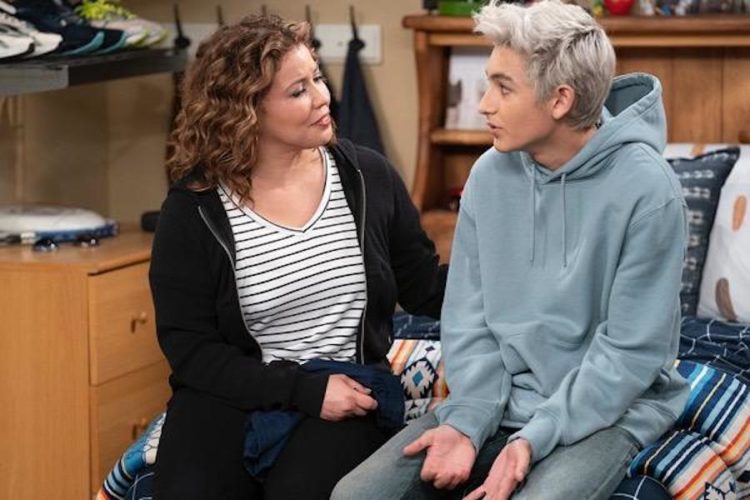 Sources have reported that after running for three seasons on Netflix, the show was controversially canceled by the streaming giant in 2019 and was later picked up by Pop TV amid mounting outrage from its loyal fans. It was pretty sad and hard for the show's cast, especially Isabella Gomez, an actress fans loved and adored.
The Expanse
Status: Final Season
Seasons: 6
Est. Production Cost: $3-$5 million per episode
Mark Fergus and Hawk Ostby based The Expanse on a series of novels by James S. A. Corey. Technically, the series is set in a future where humanity has colonized the Solar System. This sci-fi series received praise for its visuals, character development, and political narrative. It even won Hugo Award and Saturn Awards.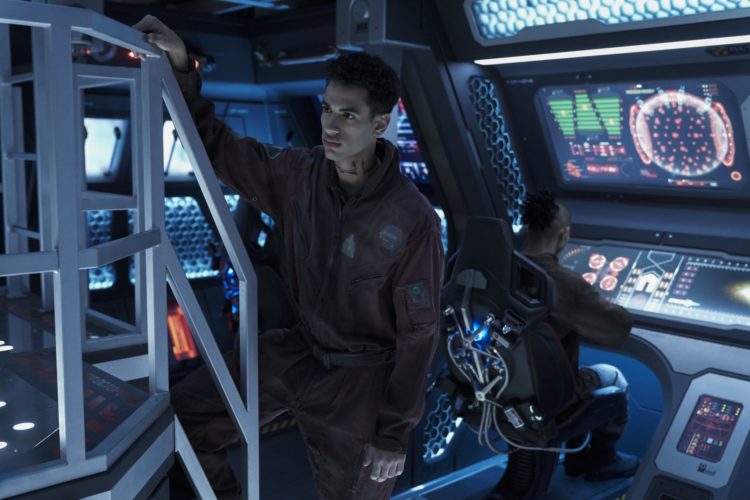 The show's lead star, Naren Shankar, told reporters that financial considerations were the main reason behind the show's cancellation. That's also why season six was cut down from ten episodes to just six. Fans may be disappointed, but they find comfort in knowing that there is at least a natural ending point to the climax of book six.
Away Is Going Away
Status: Canceled
Seasons: 1
Est. Production Cost: $6 million per episode
Hillary Swank stars in the series, Away. Much like The Expanse, it is a science fiction drama that premiered on Netflix. The show depicts the sacrifices an international group of astronauts must make as they prepare to be away from their families for three years on the first crewed spaceflight to Mars.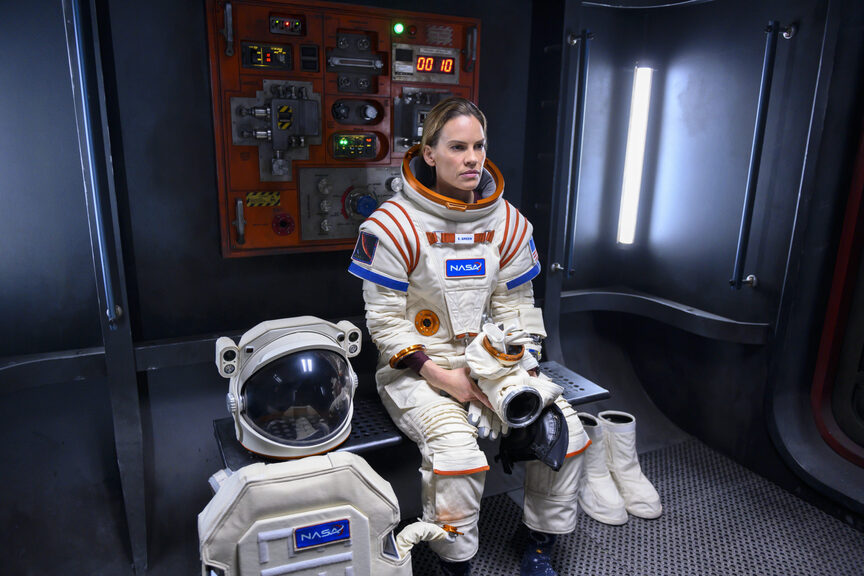 Showrunner Jessica Goldberg explained they already had ideas for season 2. So it's not as though the idea of a second season wasn't something that was creatively off the table. However, Netflix stands by its complicated process, which is all about cost vs. viewership. Sci-fi series must have big budgets and Away didn't justify the cost.
Criminal Minds
Status: Ended
Seasons: 15
Est. Production Cost: $2 million per episode
The long-running show Criminal Minds is an American crime drama series created and produced by Jeff Davis. The show started on September 22, 2005, and follows a group of criminal profilers who work for the FBI. They use behavioral analysis and profiling to investigate crimes.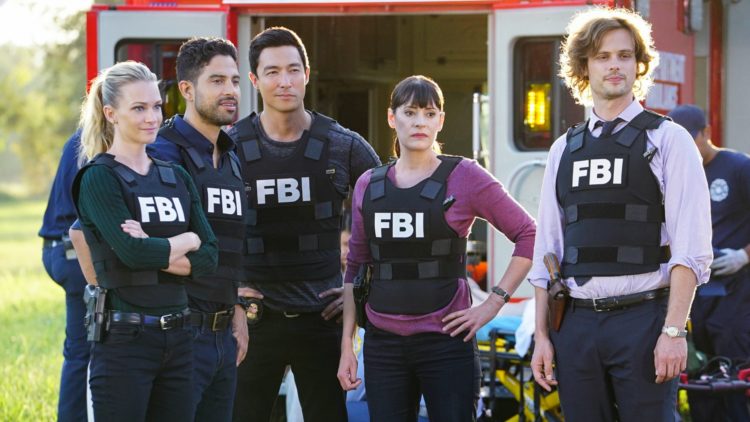 The final season of Criminal Minds aired for only ten weeks and then got out of the way to allow new shows the chance to develop. This series has been on television for almost 15 years and has aired 300 episodes, so it made sense to bring it to a close. Even the best series eventually run out of ideas, but at least they ended on a high note. 
The Order
Status: Canceled
Seasons: 2
Est. Production Cost: Unknown
The Order follows college student Jack Morton as he joins the Hermetic Order of the Blue Rose, a secret society that practices and teaches magic. As he goes deeper into the organization, he uncovers secrets that make him curious to learn more. The series premiered on Netflix in 2019.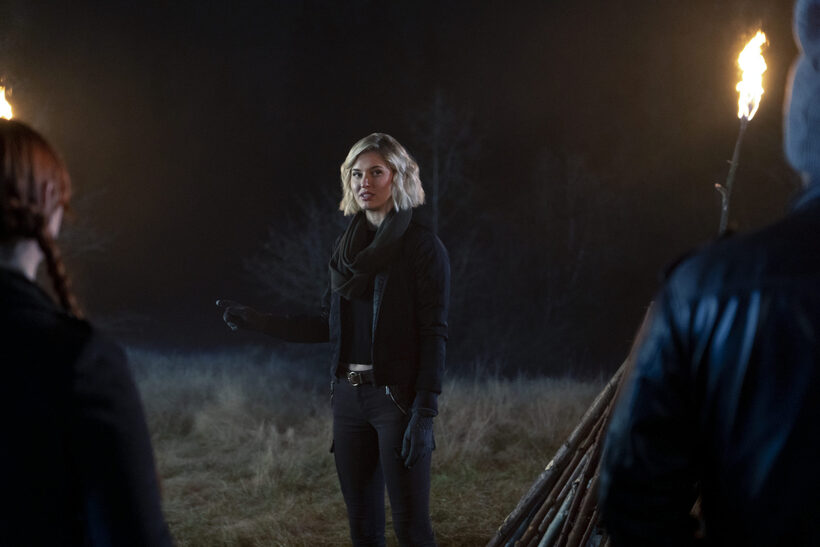 While Netflix hasn't offered a definitive reason for canceling the series, the streaming platform said it didn't see the value in extending the horror series beyond a second season. Moreover, Netflix didn't release the viewership data to the general public.
Filthy Rich
Status: Canceled
Seasons: 1
Est. Production Cost: Unknown
This American drama television series created for Fox is based on the New Zealand series of the same name. The plot centers on a mega-rich southern family who made their money through a Christian television network based in Louisiana. This series premiered in the Fall of 2020.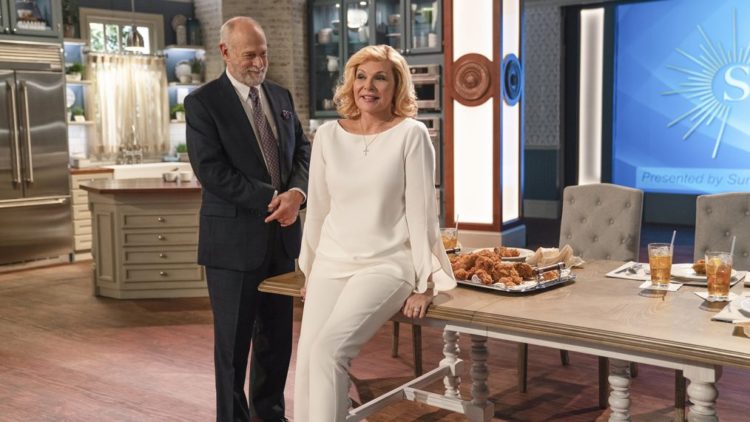 After just five episodes, Fox canceled this show. According to the outlet, they decided to cancel the series after just one season due to the rising production costs associated with the COVID-19 pandemic. Though the network canceled the series midway through its TV run, Fox continued to air the remaining Season 1 episodes.
Brave New World
Status: Canceled
Seasons: 1
Est. Production Cost: $100 million (season 1)
The series' plot revolves around a utopian society that has achieved peace and stability through the prohibition of monogamy, privacy, money, family, and history itself. However, this is also considered a sci-fi series as it contains artificial intelligence that connects the citizens of the series via a wireless network.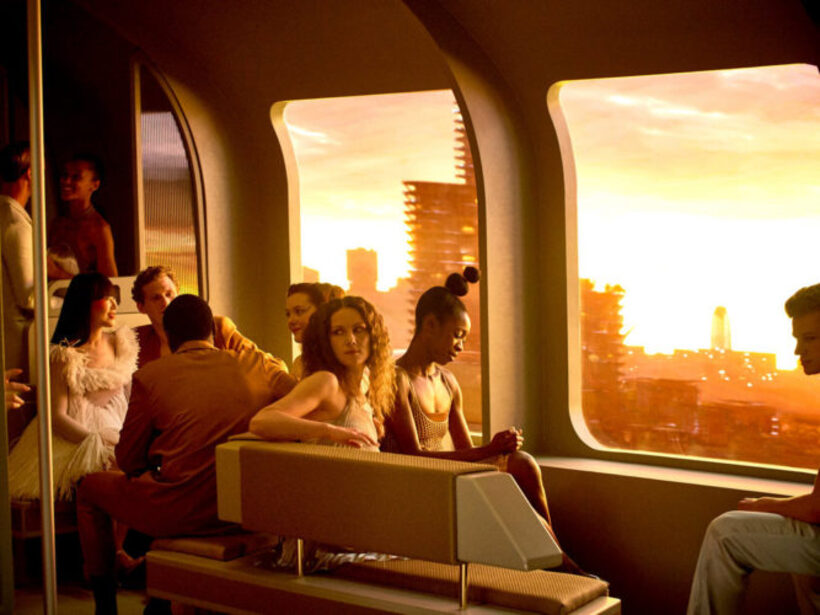 Brave New World was aired by Peacock, which didn't release an official statement. However, reports suggest that the show was canceled due to low viewing numbers and a general lack of buzz. Surprisingly, no one was interested in another dystopian sci-fi show. 
Lucifer Is Over
Status: Canceled
Seasons: 6
Est. Production Cost: $92 million per season
Lucifer is a fantasy television series developed by Tom Kapinos. The show has been on Netflix for some time, and it circles on Lucifer Morningstar, a handsome and mighty angel cast out of Heaven for his rebellion. He soon found himself partnering with Chloe Decker, a Los Angeles Police Department detective. Thanks to Lucifer's devilish powers, they can solve crimes and create mayhem.
The streaming giant decided to end the series after its fifth season, creating an additional, sixth "final, final" season. As expected, the cast and the fans were overjoyed with the decision. While there is no real reason why it ended, and fans loved it, reports have said that the leads and producers wanted to end the series on a high note rather than on a depleting one.
Homeland Is Wrapping Up
Status: Ended
Seasons: 8
Est. Production Cost: $45 million per season
This thriller television series is based on the Israeli Prisoners of War show. The show revolves around a CIA operations officer who conducts an unauthorized operation in Iraq with a US Marine Sergeant who had been reported as missing since 2003 and is rescued from a compound belonging to terrorist Abu Nazir.
The creator of Homeland, Alex Gansa, is determined to bring the show across the finish line. While it was canceled, Gansa is very thankful for the powerful experiences it offered. He received praise and criticism that will be vital to his growth as a show creator. 
Arrow Is Done
Status: Ended
Seasons: 8
Est. Production Cost: $70 million per season
This superhero television series is based on the DC Comics character Green Arrow. The series follows billionaire playboy Oliver Queen, who is determined to redeem his father's legacy and save what was originally called Starling City. The show received positive reviews from critics and earned multiple awards and nominations.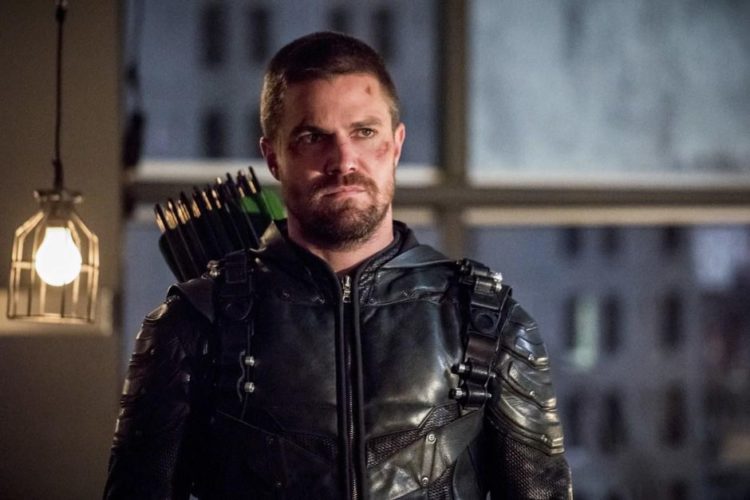 While people loved it, a slowly shrinking viewership prompted management to end the series. Other reports have said that the public is tired of seeing superheroes on the screen. Does this mean we might not see another superhero on our small screens soon?
The Crown
Status: Ending (after season 6)
Seasons: 4
Est. Production Cost: $130 million per season
The Crown is a British historical drama television series about the reign of Queen Elizabeth II. It was supported by the streaming giant Netflix, and critics have loved and praised its acting, directing, writing, cinematography, and production values. Unfortunately, there are some historical inaccuracies, but it still received numerous accolades.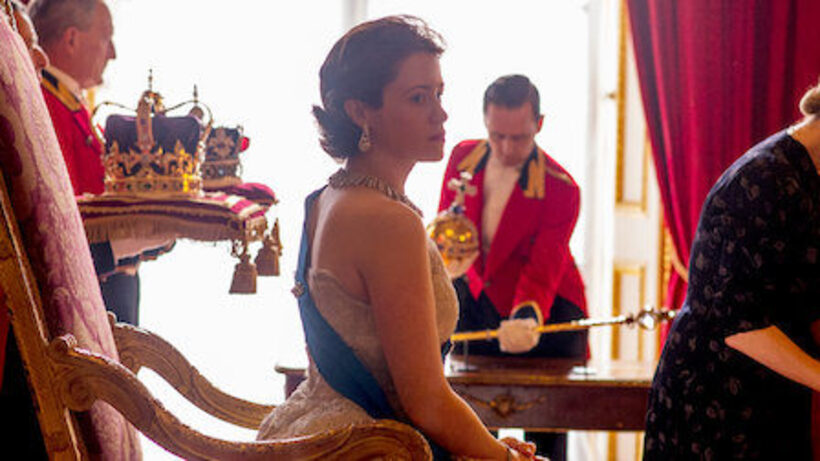 The show's producer, Suzanne Mackie, explained in an interview that fellow creator Peter Morgan refused to progress past the planned timeline. This is the reason why the royal drama will end after six seasons. 
The Good Place
Status: Ended
Seasons: 4
Est. Production Cost: Unknown
The Good Place is an American fantasy comedy television series. It premiered on NBC with four seasons and 53 episodes. The series is set in an imagined afterlife in which humans are sent to "The Good Place" or "The Bad Place" after death. It stars Kristen Bell, William Jackson Harper, Jameela Jamil, and others.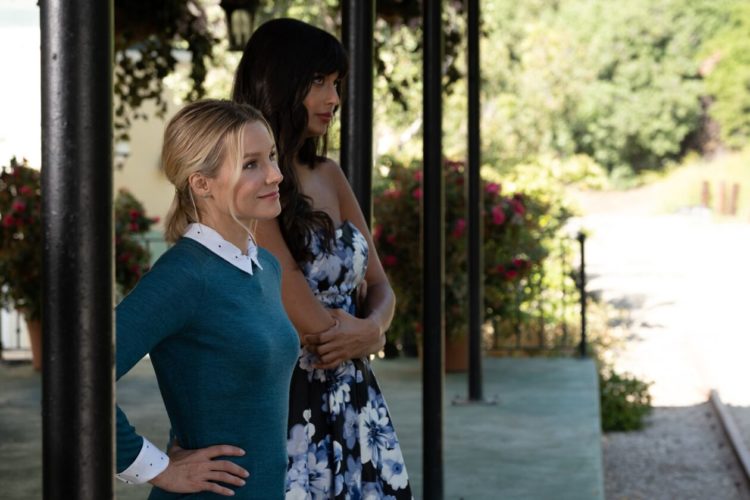 The show's creator, Michael Schur, said they decided to make it four seasons only since this show offered a unique and gratifying creative experience they didn't want to waste. Sometimes, it's better to cut on a high note rather than continue the show and make the public sick of it. Schur is in a good place!
No Kidding
Status: Canceled
Seasons: 2
Est. Production Cost: Unknown
Kidding is an American comedy-drama television series that premiered in 2018 on Showtime. The series stars the famous comedian Jim Carrey, Frank Langella, Judy Greer, Cole Allen, Juliet Morris, and Catherine Keener. The plot revolves around Jeff Piccirillo, aka Mr. Pickles, who is appreciated by children and parents alike. While Mr. Pickles is a rich man, he faces struggles in his personal life.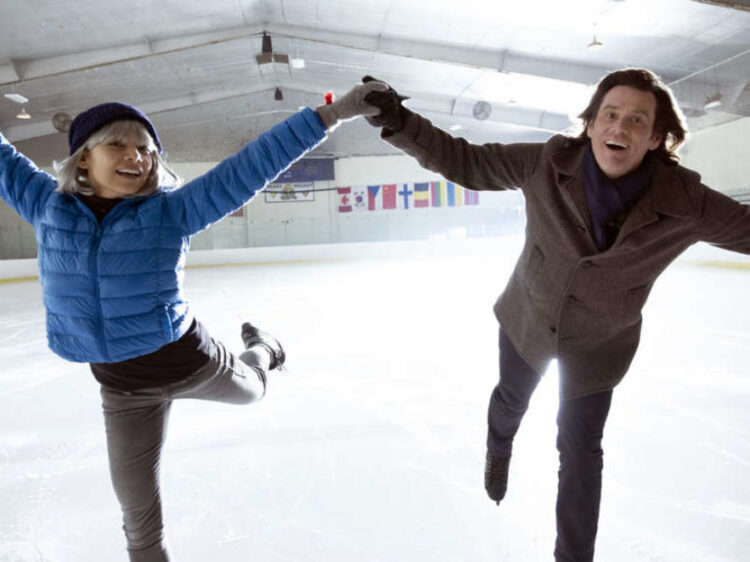 Unfortunately, after ending its second season earlier this year, the show won't be back for another. The network canceled the dramedy with a statement, "We are very proud to have aired this imaginative, critically-acclaimed and rewarding series." Just like many other shows on this list, poor ratings played a pivotal role in its cancelation.