Record-Breaking Amount of Trash, Weighing 8,500 Pounds, Removed from Lake Tahoe after July 4th – An Unfortunate Peak
The beautiful and pristine Lake Tahoe was transformed into a garbage wasteland following the July 4th holiday as inconsiderate visitors neglected to clean up after themselves. The result was a whopping 8,500 pounds of trash left behind at the freshwater lake.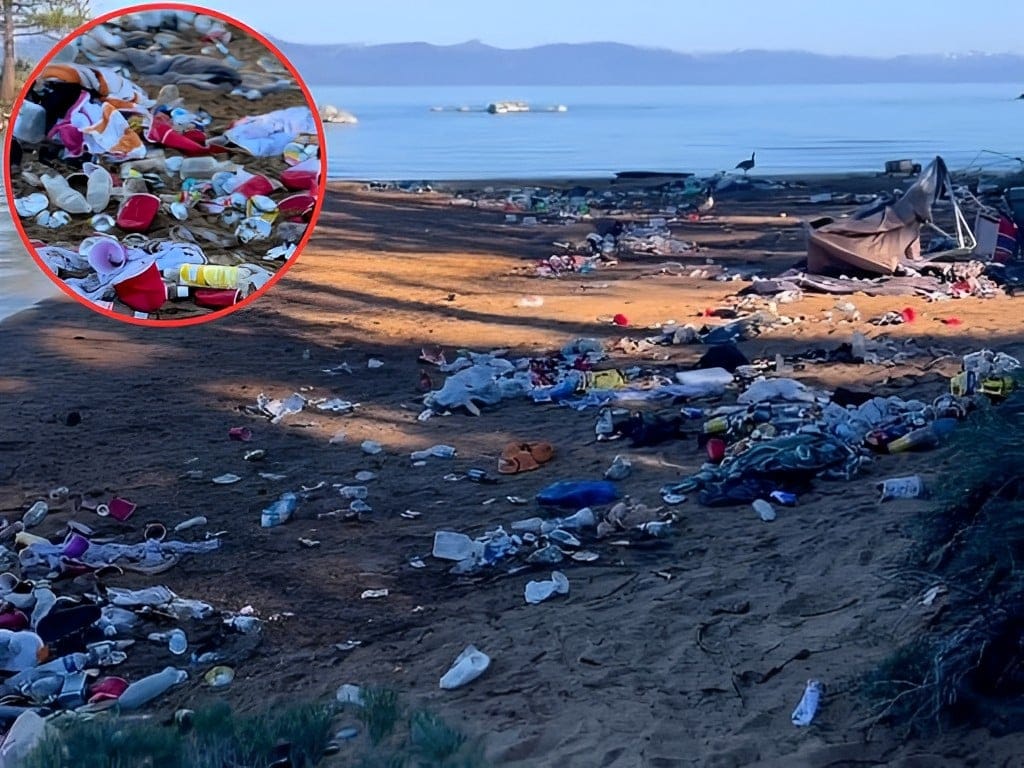 Items ranging from beach toys, plastic food wrappers, cigarette butts, and barbecues were picked up from six popular beach sites and parking lots near the Tahoe Basin. The extensive 'Keep Tahoe Red, White & Blue' annual beach cleanup on July 5th required over 400 volunteers to participate in the effort to remove the trash and waste. The Lake Tahoe Basin acts as a giant granite funnel – any garbage left behind travels downhill and directly into the lake. 
"Quite A Hangover"
On Wednesday, a disturbing video of the cleanup was shared on social media, showing huge piles of trash littered around beach chairs and tents. The volunteer cleanup has operated since 2014, and the trash that accumulated was "tragically an all-time high." Another disheartening video showed local geese waddling around the litter. It was described as "quite a hangover."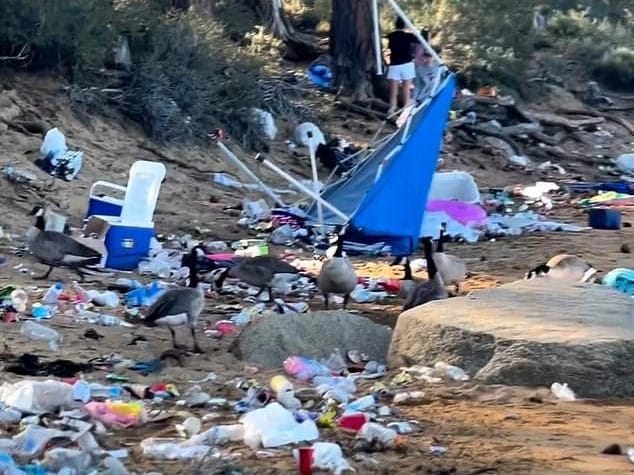 Dr. Darcie Goodman Collins, CEO of the League to Save Lake Tahoe, shared in a statement: "This morning, one of Tahoe's beaches looked like a landfill. Thanks to passionate volunteers and community partners, it started to look like Tahoe again after some hard work."
The Responsibility Needs To Be Shared
Collins continued her sentiment: "To Keep Tahoe Blue, everyone who enjoys this place must act more like our volunteers and partners by doing their part. It starts with leaving nothing behind, and picking up any trash you come across. Unless each of us share in the responsibility for protecting this place, it could be ruined."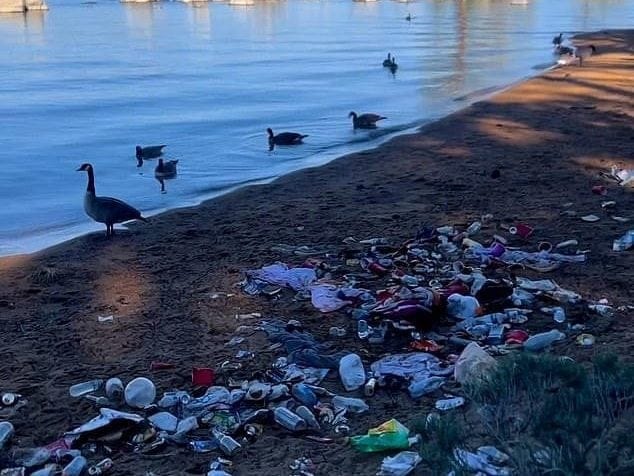 John Ruiz, a resident of South Lake Tahoe, said: "I've lived here for 36 years and volunteered with Keep Tahoe Blue every July 5th for the past seven years. I love it here and hate to see it get trashed, so I donate my time to keep it clean. I wish everyone would join me to preserve Tahoe for all the years to come."
Zephyr Cove Was Hit The Worst
6,300 pounds of litter – the equivalent of a three-quarter-ton pickup truck – was picked up from Zephyr Cove alone. The cove was "destroyed" according to Colin West, the founder of the non-profit organization Clean Up The Lake. He added: "I thought I'd come out and use a trash grabber, but I was bending over scooping with my hands, and we even went to get rakes."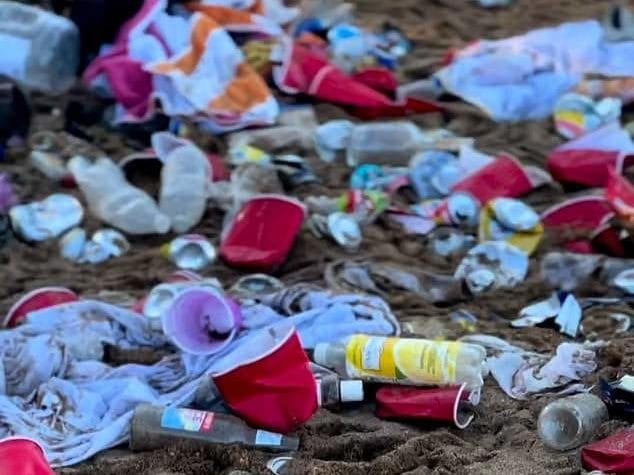 The amount of garbage collected was so staggering that West said they had to ask the local forest service to bring trucks onto the beach to store the enormous amount of trash bags. He said the work is "always fulfilling, but it's definitely a bit heart-wrenching." West urged: "We need to get the message out there that we have to do better." 
Other Beach Cleanup Methods Were Used
BEBOT, an electric beach-cleaning robot, sifted through the sand to eliminate any small pieces of plastic waste. Additionally, a mobile watercraft cleaning station was used for the first time during the July 5th cleanup to pick up any particles of plastic waste.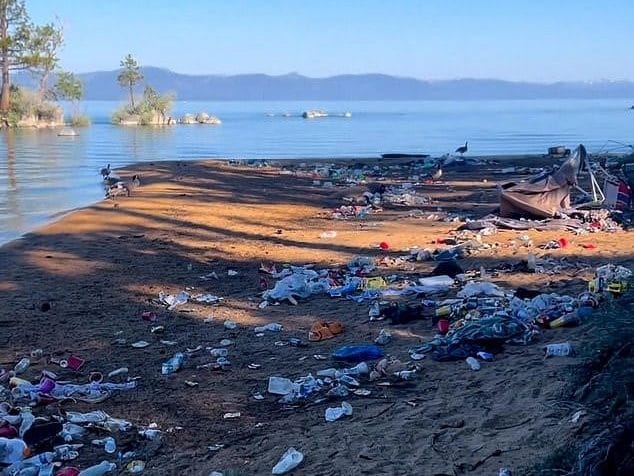 Clean Up The Lake also had divers collect trash from below the Zephyr Shoals to continue their mission of removing underwater trash.