A Homeless Man Got An Incredible Makeover – and It Changed His Life In The Most Unexpected Way
You might sometimes feel that there's nothing but bad news out there, but there's always something good happening in the world, and this story proves just that.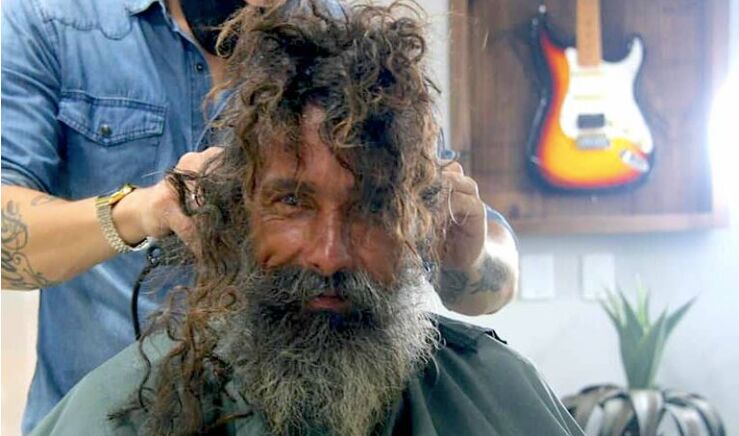 Our story starts at a little barbershop in Brazil where a homeless man walks in one day and asks the staff for help. Others may have turned the disheveled-looking man away, but the barbershop's staff decided to give him a life-changing gift.
Meet The Homeless Man In Our Story
João Coelho Guimarães is a 45-year-old man who, for three years, has been roaming the streets of Goiânia, Brazil. His outward appearance tells you that he has had a tough life, with his unruly hair, beard, and soiled clothes.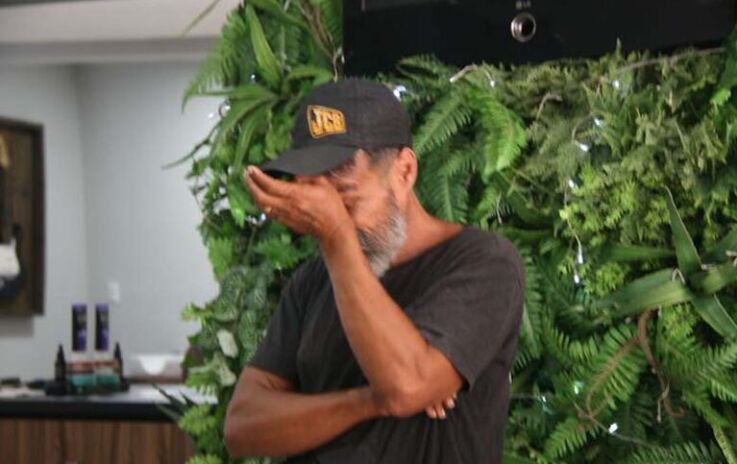 Homeless people are not a rare sight in Brazil. But one thing that sets João apart is his ability to smile despite his circumstances. His happy demeanor made him memorable to the people around the areas he frequented, like the staff at the barbershop called Padoo.
A Familiar Face At Padoo Barbershop
João's sudden decision to walk into the barbershop that fateful day in December 2020 could have been met with animosity if it were any other place. But João's personality precedes him, so he was a familiar face that the staff at Padoo had seen around the area.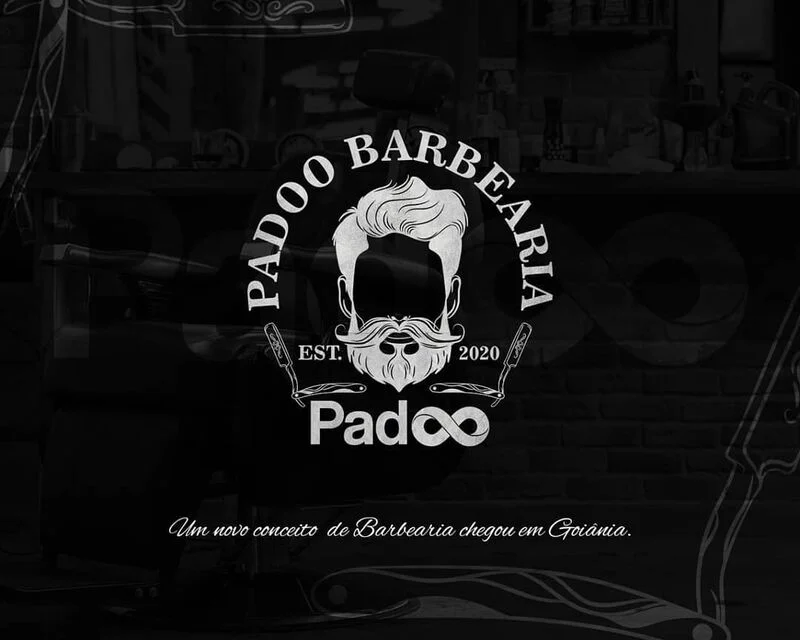 Of course, no one knew where he came from and why he ended up on the streets. But the fact that he regularly sends a friendly wave to everyone he sees was more than enough for him to make a mark.
Not Just A Place For Great Haircuts
Padoo isn't just the usual barbershop. Aside from giving their customers great haircuts, they also sell trendy clothing. So it's the kind of place you would go if you wanted a complete makeover–something people would automatically think João needed.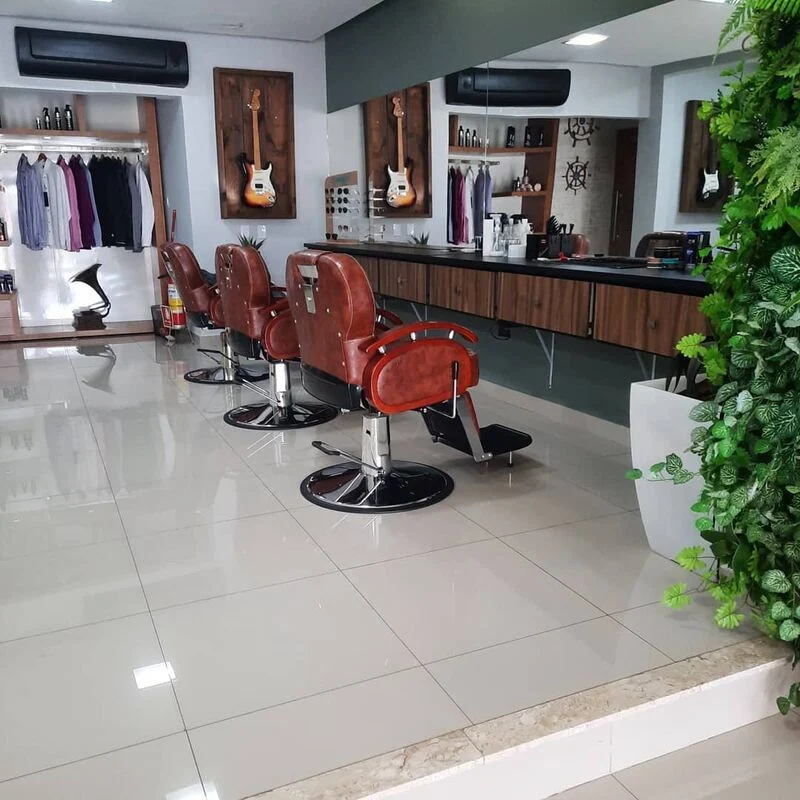 It is a cool place to visit, with guitars and motorbikes displayed–telling anybody who steps through the doors that this is a place where trendy people go to look good.
The One Thing João Needed
When João stepped into Padoo, it was apparent how much grooming he needed. His hair had grown out of control, covering most of his head and growing past his shoulders. Both his hair and his beard looked unruly and dirty, and it was evident that he badly needed fresh clothes.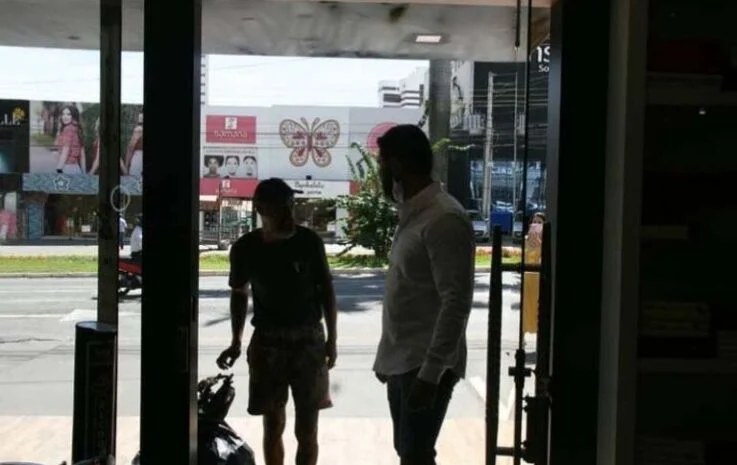 The staff members thought he wanted some food and water. But they were surprised when he only asked for one thing–a razor so that he could trim his beard.
The Salon With The Best People
As fate would have it, João couldn't have stepped into a better shop. Padoo seemed so trendy that others might imagine that the staff had better things to do with their time. The truth is, Padoo's staff and owners were friendly people who had active roles in many community projects and charity work.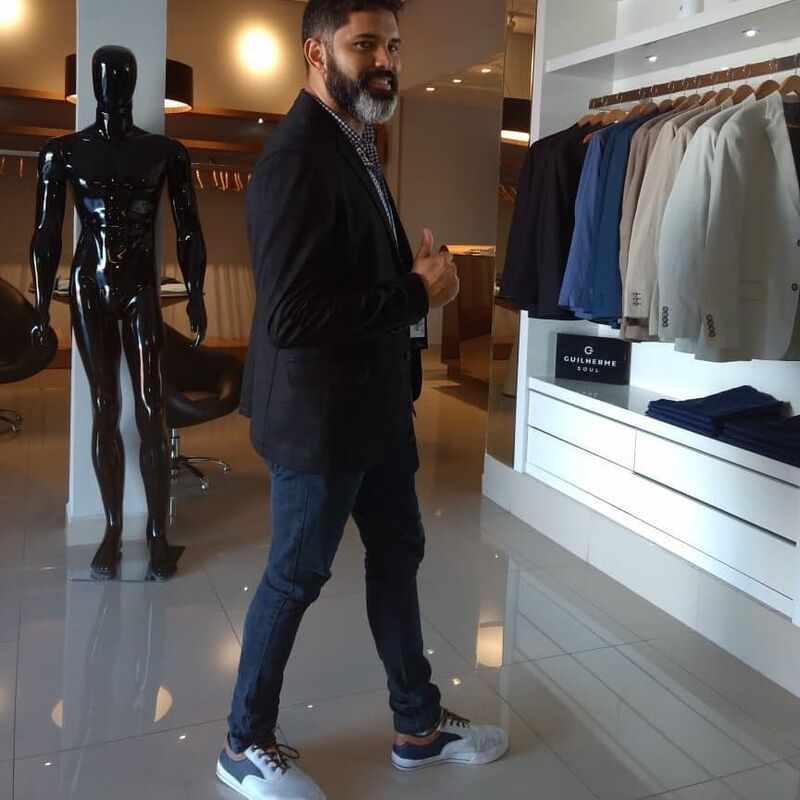 Padoos' owner admits that they find it extremely fulfilling to see how much impact they have on the community. He says that a bit of help can do so much for others, especially in these trying times.
Giving João The Best Gift: A Full Makeover
Because helping others as much as possible came naturally to the entire team at Padoo, they knew lending João a razor wasn't enough. So they decided to give it their all and told him they were giving him a total makeover.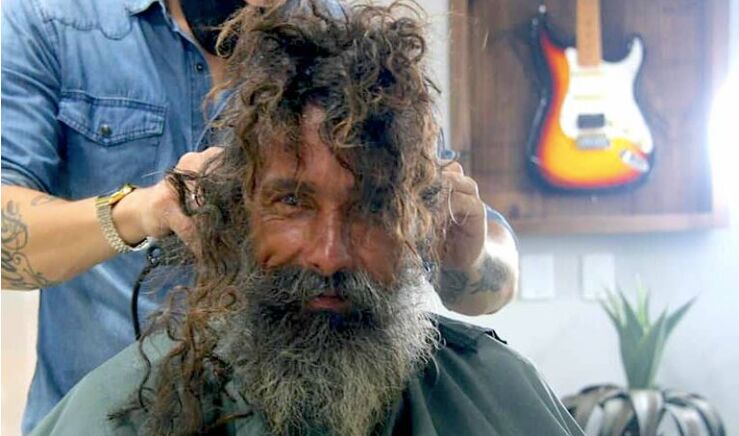 The owner said that he saw how much João needed this. They had the skills and the tools needed, so why not go all out? He also remarked that João had always been friendly to all of them, so he deserved it.
Taming João's Unruly Hair
To an outsider, taming João's hair in its current state might seem like an impossible task. Years of neglect meant that Padoo's barbers had to deal with dirt, knots, and poor scalp and root health. But they also knew that they were the best people for the job.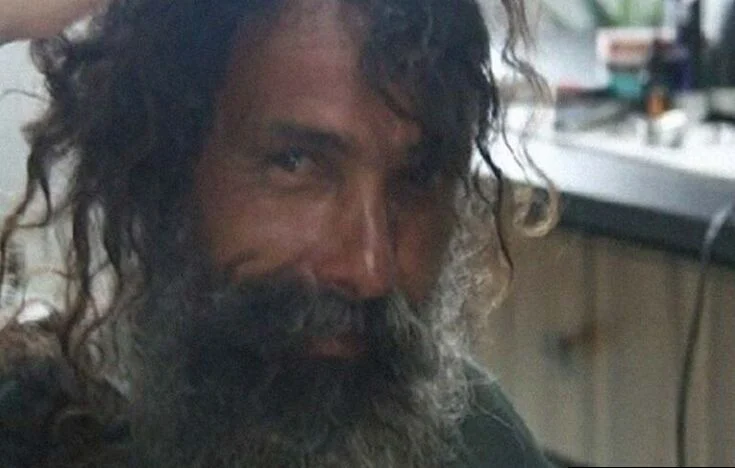 Living in such harsh conditions for years can take a toll on one's hair. But the barbers were professionals who gave 100% to the job and even took a video of the process to show João the complete transformation later.
All It Takes Is A Bit Of Shaving
First, they needed to get rid of a considerable amount of João's hair. So they started shaving hair off from the back of his head, moving up but still leaving a bit of length at the top. It did seem strange at first why they didn't just chop the whole thing off, but again, we're working with pros here.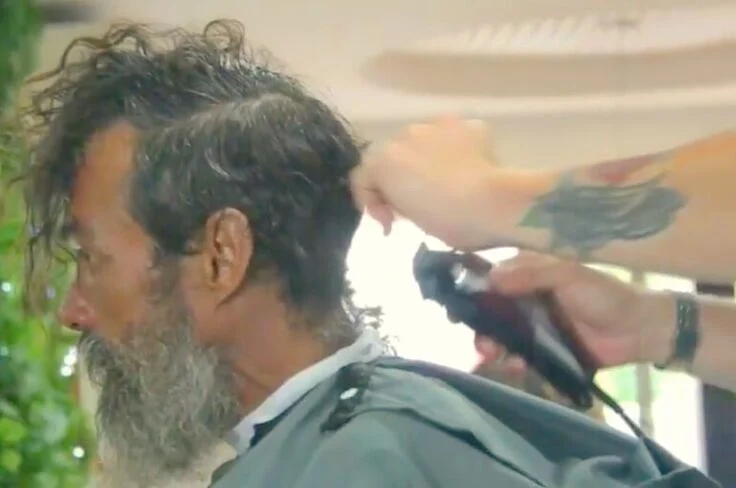 It was evident how much João was enjoying this pampering. His face lit up with excitement, and he showed relief each time his head felt lighter as they removed one section of hair after another.
Revealing João's Kind Eyes
Once the barbers had cut off the hair they needed to, they went right in and started styling. The clean cut all around mixed with the extra length on top made João's hair extra trendy, making him look a decade younger (maybe even more) than how he first arrived!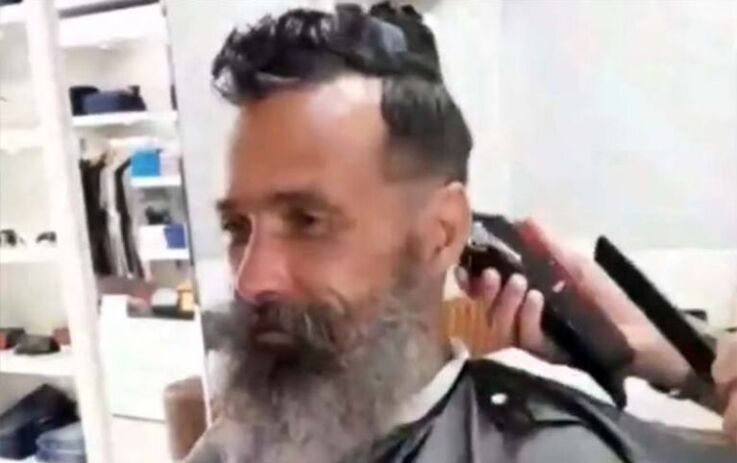 Only his hair had been done at this point, but it already showed a massive difference in how João looked and felt. Now, João's kind eyes could finally be fully seen.
Styling João's Out Of Control Beard
Now comes the primary reason João stepped into Padoo in the first place–his beard! Just like his hair, it was not only long and unruly but greasy and dirty as well. But again, the pros at Padoo showed how much they wanted to give João the care he hadn't received in a long while.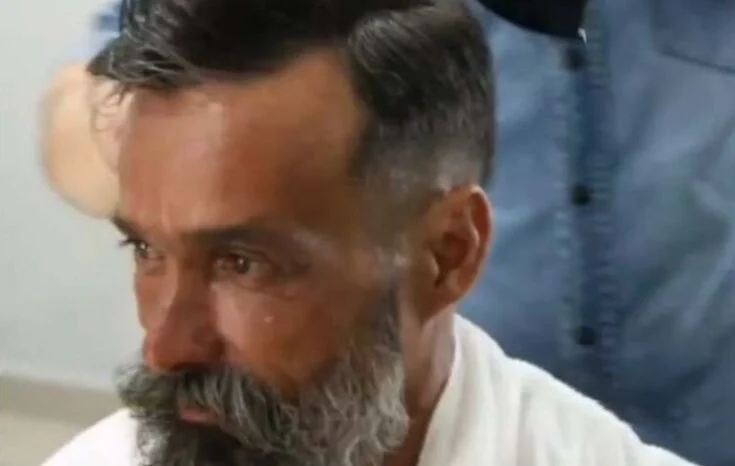 With his hair now in place and beautifully framing the top part of his face, the stylists at Padoo knew that the bottom half had to complement the amazing job they'd done so far. By this point, João was also extremely excited to see the final look.
A Relaxing Experience
This was not just an opportunity for João to look better–it was his chance to relax too. So he happily obliged when they asked him to lay back on the chair to get ready for his beard trimming.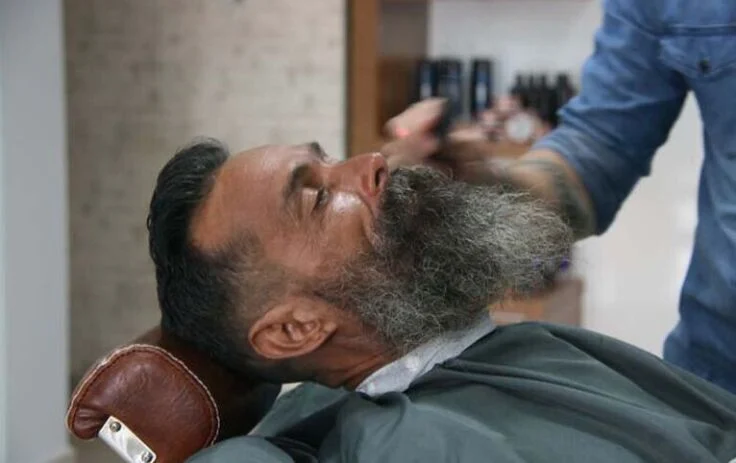 Imagine how rare this experience is for someone like João, who had been sleeping in the streets for years. Though no one had any idea who João was before becoming homeless, they now saw a glimpse of the man he might have been.
A Renewed Smile On João's Face
If João was known as the smiling homeless man before, his new smile was even more priceless. It was the smile of a man who finally looked good and felt good after enduring the harshest conditions outdoors.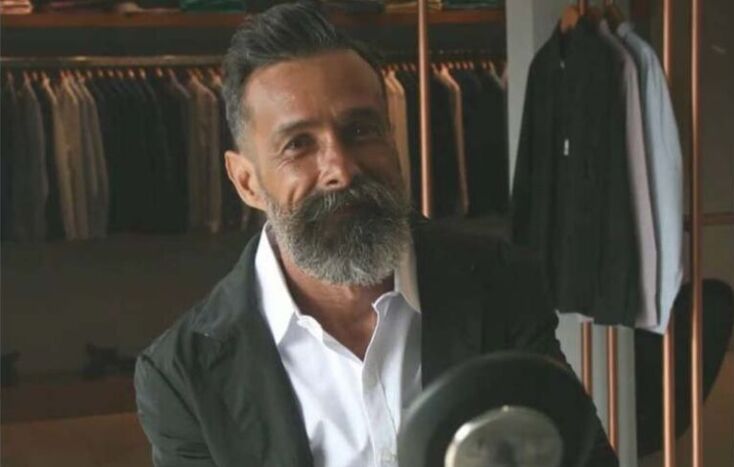 The video that the Padoo staff took was truly remarkable! It showed how this defeated, tired-looking man transformed into this good-looking fellow in front of them. But this wasn't the end yet. After all, they did promise a complete makeover.
Dressed For Happiness
It's not a total makeover without a change of clothes! By now, Padoo's styling team had already put together a few looks that they knew would fit João. So they asked him to try one suit after another and encouraged him to walk around confidently as if on a catwalk.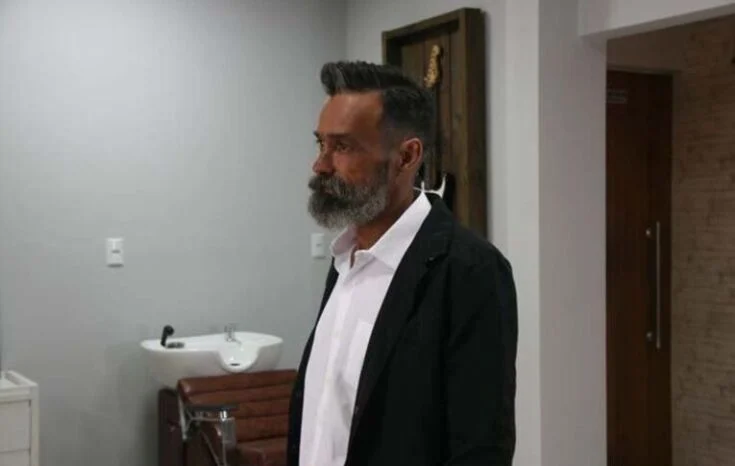 Of course, João gets to take these clothes with him after he leaves! You can even check out Padoo's Instagram account and see how good João looked in those stylish new clothes.
Inspiring End Results
Without a doubt, the happiness on João's face showed what a huge impact the Padoo staff made on his life. What's even more inspiring is that every single person who participated in the transformation voluntarily gave their time and effort into the project. It was two incredible and life-changing hours that João would never forget.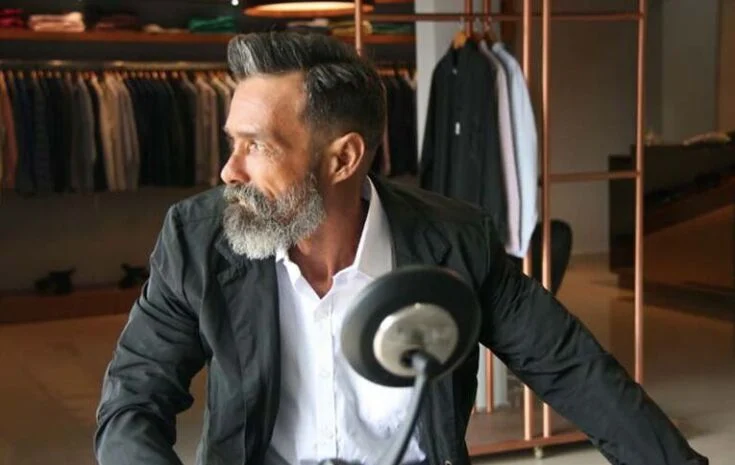 Living out in the streets doesn't only leave a man hungry and disheveled; it also strips away his dignity. But through this selfless act of service, João regained the confidence he once lost. Now, he looked happier than he ever was.
Seeing João Before And After
Anyone who sees João after the makeover wouldn't even realize that he's the same homeless man they passed on the street day after day. But more than what other people see and think, the most noticeable change was within João himself.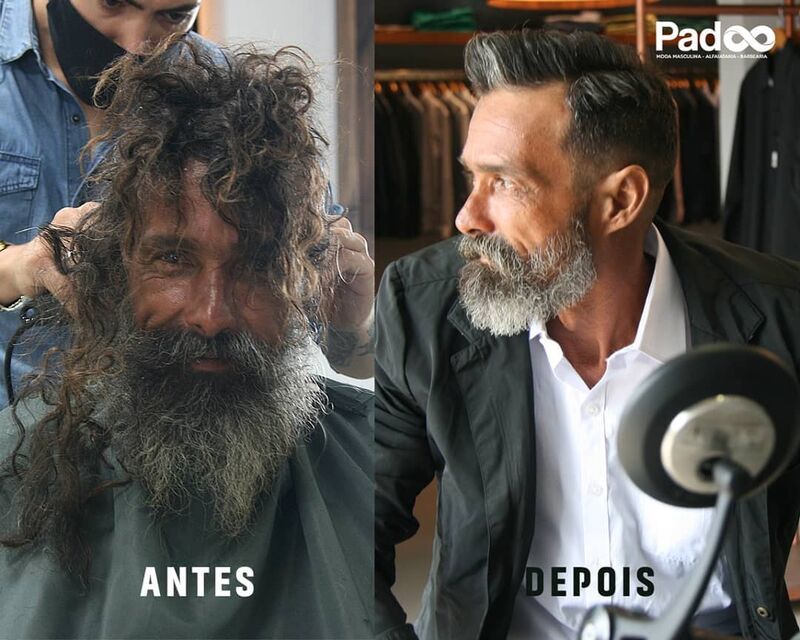 Others might dismiss a haircut, a shave, and a fresh change of clothes as a simple thing–but for a man like João, it had a more profound value than what you see on the surface. He went in as a friendly but self-conscious guy and left a confident man who had a renewed lease on life.
Tears Of Joy Speak Louder Than Words
João was a man of very few words. This much wasn't surprising, knowing that his life on the streets left him with very little to say and very little confidence to speak up. But he didn't need to speak to show how grateful he was for the whole experience.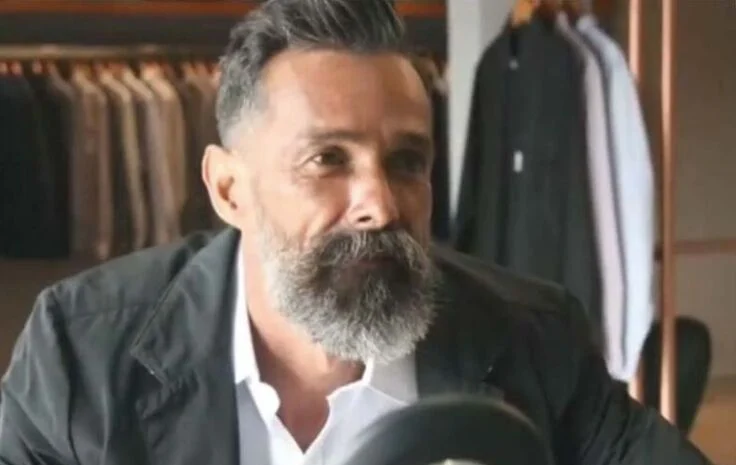 He became a familiar face because of his friendly smile, but now, that smile was brighter. He even had tears in his eyes, showing what he couldn't verbally express. Those eyes showed how the team at Padoo changed his life with their kindness.
A Bag Full Of Gifts From Padoo
Padoo's staff didn't just leave João with memories; they also left him a bag full of goodies! João got to take home some shirts, a snazzy jacket, a fresh pair of pants, and a cool pair of shoes.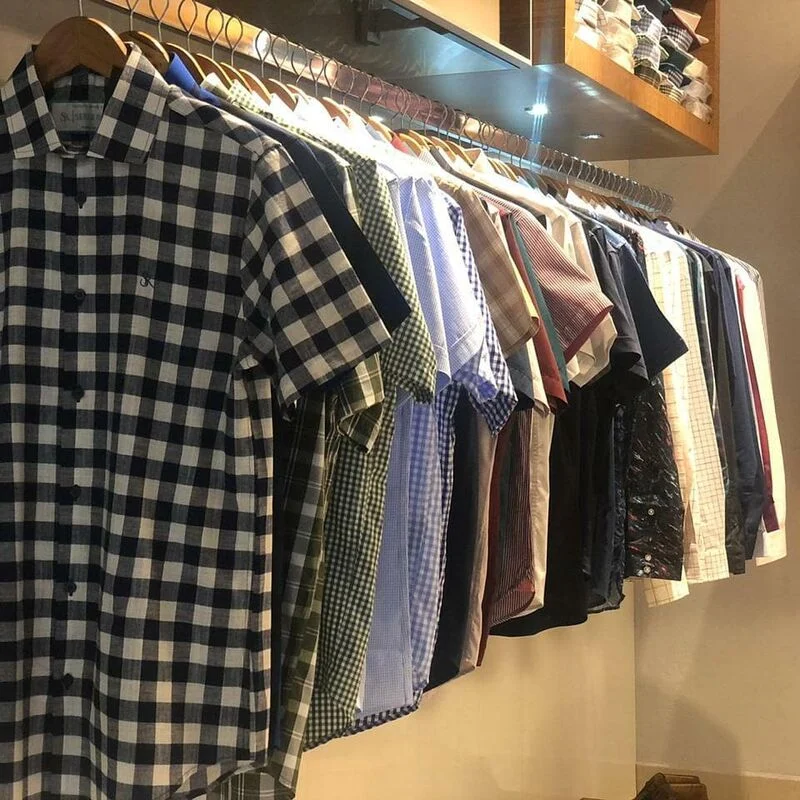 Clean clothes are always a struggle for homeless people–it isn't easy to find a spot where they can freely do their laundry. Their finances don't allow them to accumulate a lot of clothes either–making Padoo's gift all the more valuable.
João's Before And After Look Posted On Instagram
Padoo's staff members' hearts were full, and they weren't going to keep that happiness to themselves. So they decided to share their sense of fulfillment with the world by posting João's transformation video, as well as his before and after photos, on Instagram.
More than showing the world what a huge difference small actions can make, it was also a post that pushed for awareness, particularly regarding the plight of homeless people. At the end of the day, they are humans who need care and have the fundamental right to have experiences like this.
João's Experience Gone Viral
Padoo had over 9,000 people following their social media accounts at the time. But their social media team was not fully prepared for what happened next after they posted João's transformation.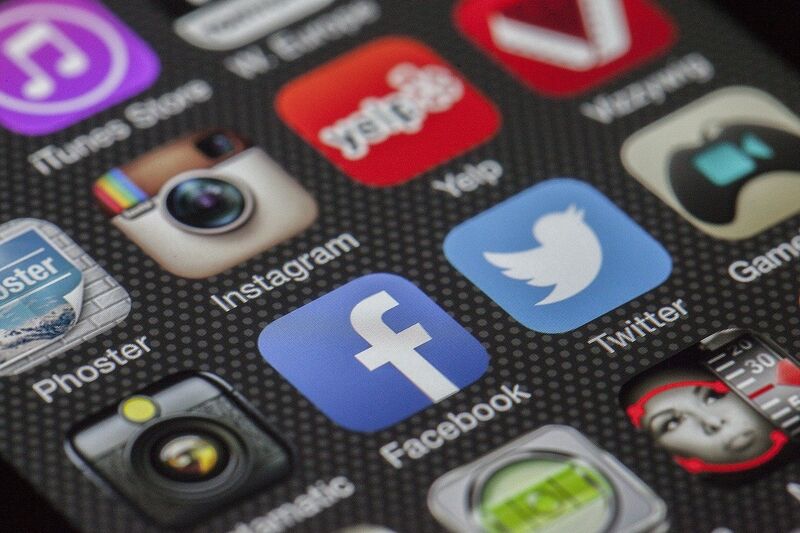 The post came with a caption that encouraged people to do good deeds for those around them, regardless of who they were. A few weeks after it was posted, it had reached tens of thousands of views and had hundreds of comments.
Commendations From People Online
The team at Padoo received many commendations from people online, all of them telling the team what a great job they all did. There were comments on how great João looked after the makeover and even more on how generous the staff was with their time and talent.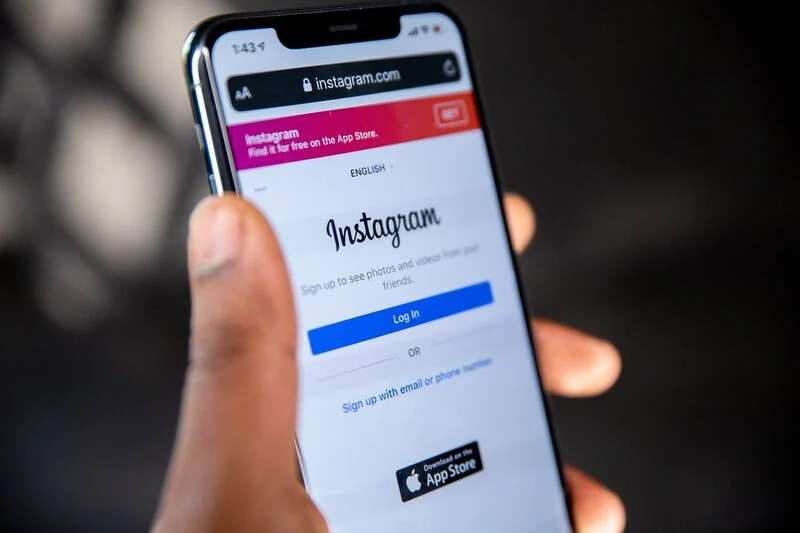 Aside from comments exclaiming how amazing João's transformation was, there were also a few realizations and calls to action. There were people saying that everyone needs to do their part, and others sending a reminder that homeless people are also human.
João's Story Featured In Online Publications
It was no surprise that João's story went beyond Instagram's reach to be featured across different online publications like Daily Mail, The Sun, and Bored Panda. This made João's story even more viral, as these websites had a far wider reach.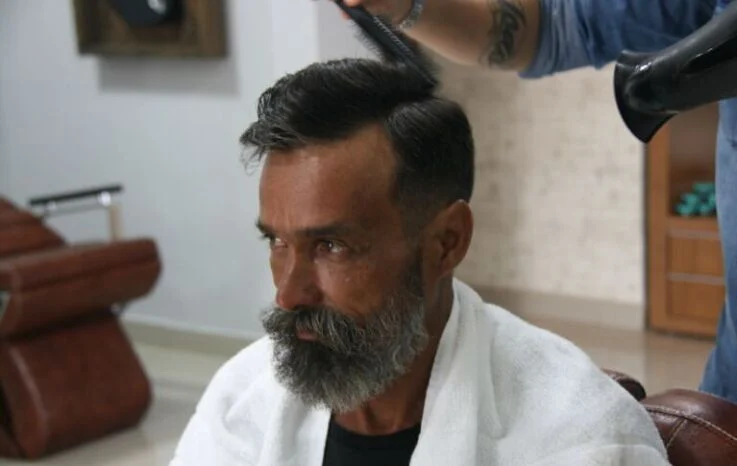 Once again, readers used the articles' comments section to share their thoughts about the story. Some people said that Padoo's staff significantly impacted everyone the story touched, while others said we should never judge people by their looks.
The Viral Story Reaches A Key Person From João's Past
No one knew who João was before he became a homeless man. But with his picture circulating all over the globe, the viral story catches the attention of two people–family members who thought João was deceased.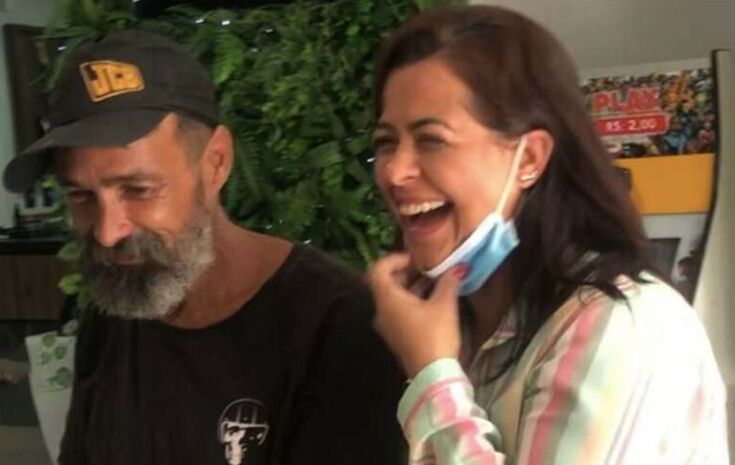 It turns out that João's mom and sister got a hold of one of the articles that featured his transformation. One look at the video, and they immediately knew who it was.
Reunited With Family
Filled with excitement, João's family reached out to Padoo's owner to find out how they could get ahold of João. His sister, Maria Coelho, said she had been desperate for news about her brother for ten years and never thought she'd have the chance to see him again.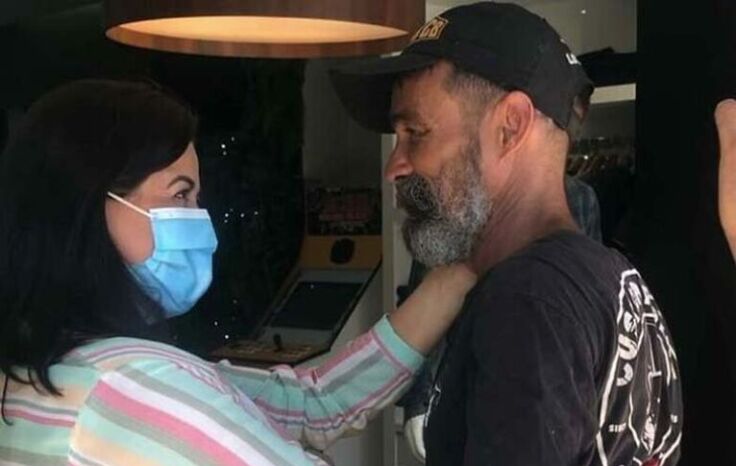 Once again, the staff at Padoo decided to help by bringing João and his sister together. They tracked João's whereabouts and planned a reunion for them at the salon. When the two met, they had tears in their eyes and embraced each other tightly. Everyone present was moved to tears.
An Unexpected Decision
With the makeover done and his ties to his family renewed, it's easy to assume João would want to return to his old life surrounded by family. João's sister invited him to live with her, especially since the reunion happened before Christmas.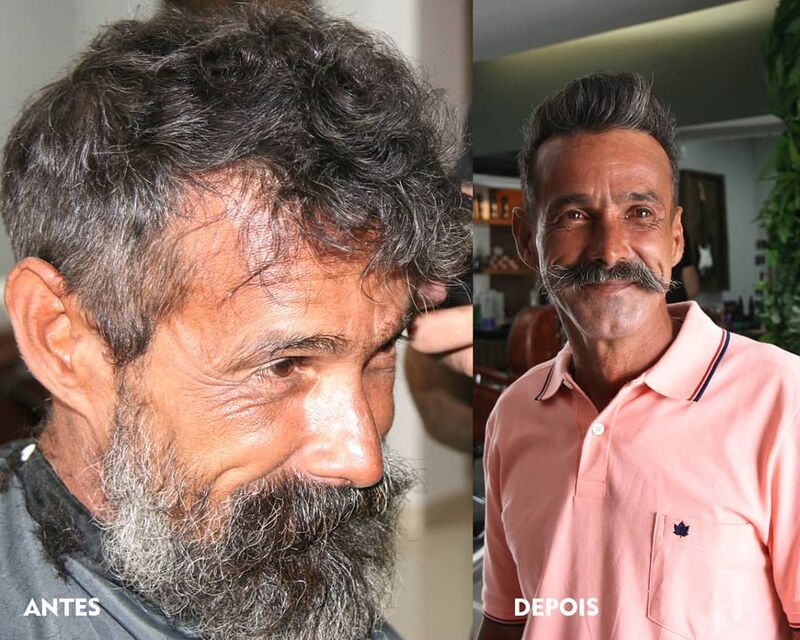 Much to everyone's surprise, João refused the offer. Padoo's owner shared the news that João enjoyed the freedom he currently has and preferred to continue enjoying it. This isn't exactly the plot twist we expected, but the makeover did a lot of good for João. He now has contact with his family, and Padoo continues to help him out by giving him regular haircuts.