A Glimpse of the Past: This Small Canadian Town Has Remained Untouched for Three Decades
Immerse yourself in the charm of a little town surrounded by huge trees, mountains, and blue skies.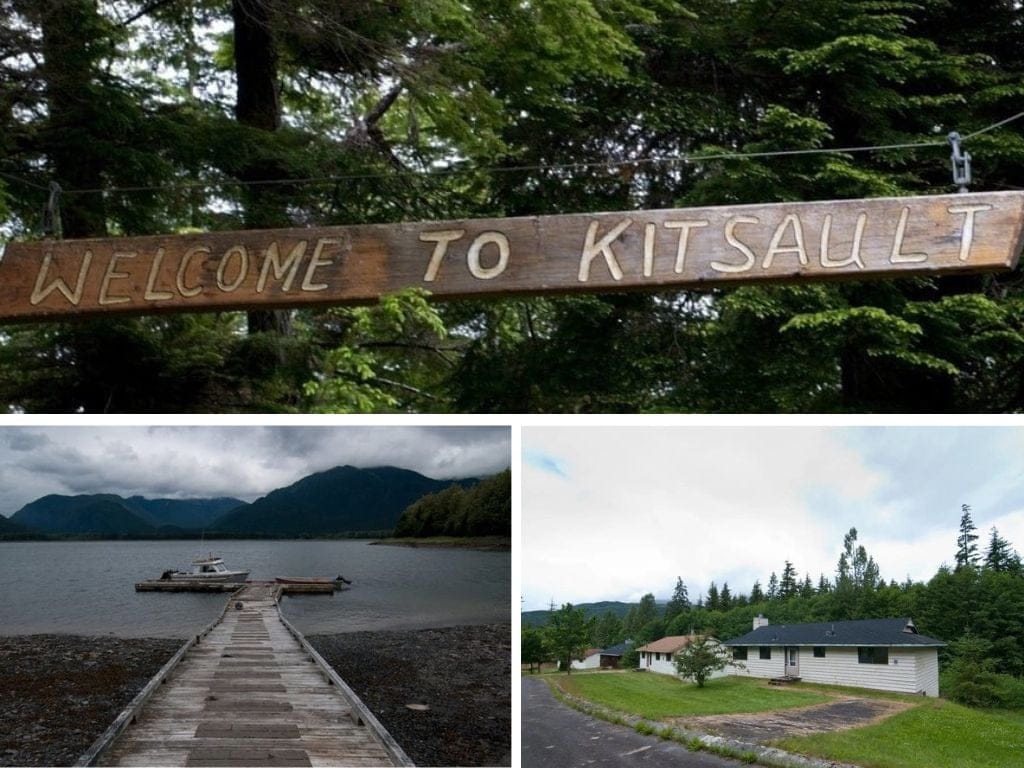 Kitsault, British Columbia, is a picturesque place and would be the perfect place to live, with all the amenities. It also has a very unique story that is sadly fading away.
A Ghost Town with a Surprising Past: Discovering Kitsault, BC 
Once a thriving mining town in British Columbia, Kitsault has become an eerie ghost town. Back in 1979, it was founded and built by the U.S. mining conglomerate Phelps Dodge.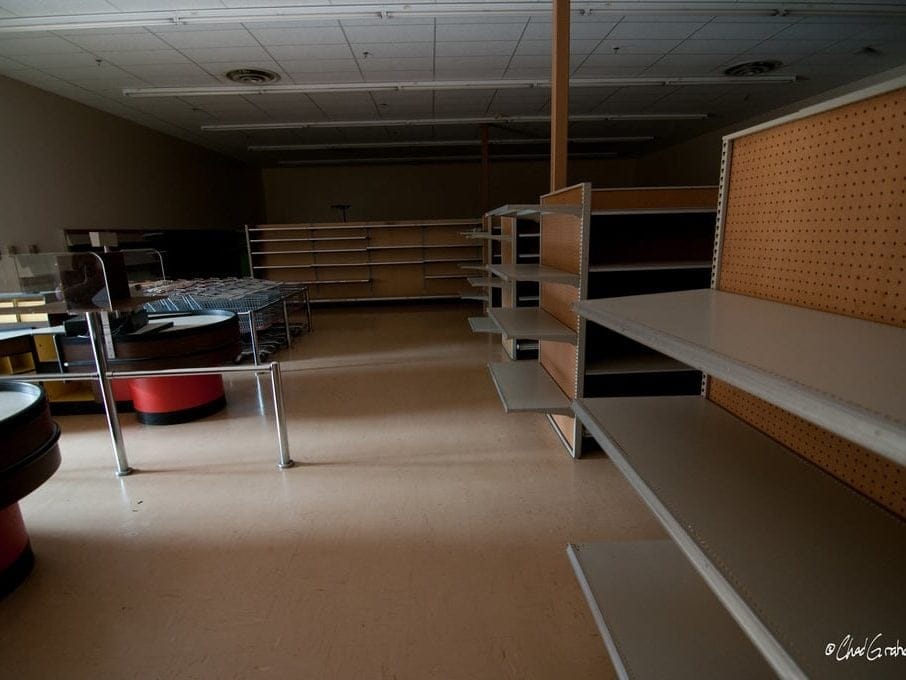 It was designed to sustain a molybdenum mining operation, a metal for strengthening steel. For a while, Kitsault was a bustling hub of activity. But, by 1982, the mine had closed, leaving the town abandoned and forgotten. Yet, for all its eeriness, Kitsault is still a fascinating place to explore and discover.
A Booming Town with a Bright Future 
Kitsault, British Columbia, was once a booming town with a bright future. At its peak, the town had over 1,200 residents, a hospital, a sports center, a theater, and a grocery store.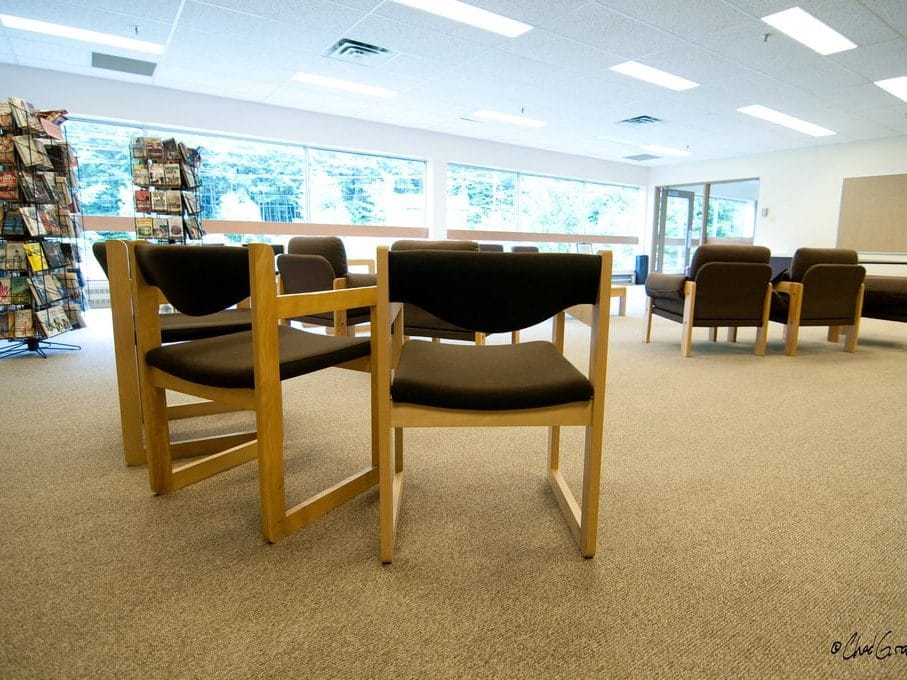 This community was full of promise and potential, with opportunities to prosper. It was a place where dreams could become a reality and opportunities were abundant. The town was a vibrant and lively place to live, work, and play. It was a place where people could make their mark and create a promising future.
A Ghost Town: The Unexpected Demise of Kitsault, British Columbia
The small town of Kitsault, British Columbia, seemed destined for success. After only 18 months of opening, it was already bustling with life and activity. But then, suddenly, everything changed.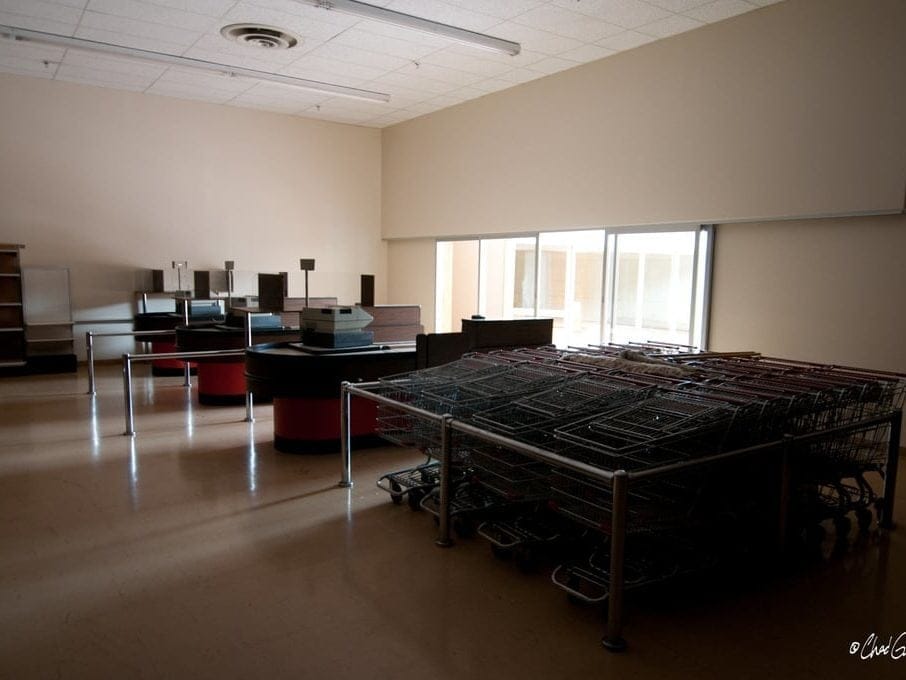 The price of molybdenum, the town's primary source of business, crashed and its residents were forced to abandon their homes. Now, Kitsault stands as a lonely reminder of what could have been. It's a ghost town, a place of sorrowful silence and a haunting reminder of the devastating effects of economic downturns.
Forced Out of their Homes: The Kitsault Tragedy 
The residents of Kitsault, British Columbia, were dealt a harsh blow when Phelps Dodge, the former owners of their homes, purchased them back and demanded that they leave.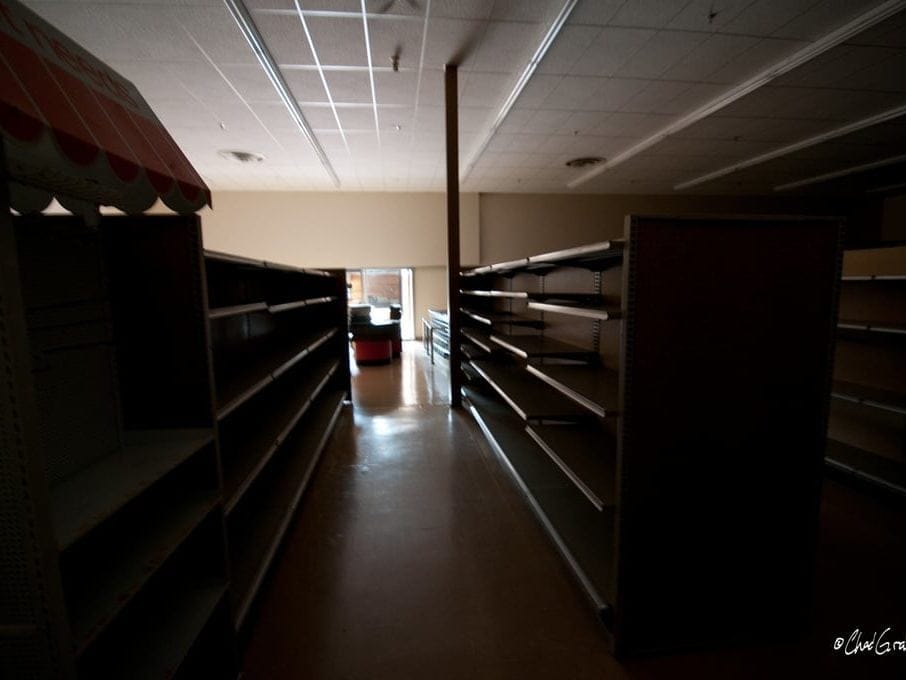 In a matter of days, the town went from a vibrant and lively place to a seemingly abandoned ghost town. Some of the inhabitants were even forcibly evicted, deprived of the homes they had recently acquired. This tragedy serves as a stark reminder of the vulnerability of the average person in the face of large corporations.
Ghost Town of Kitsault - The Mysterious Abandonment 
The mysterious abandonment of Kitsault, British Columbia, left many in shock. This small town was once a vibrant community with a bustling population. However, one day, almost everything was left behind – homes, businesses, vehicles, and furniture.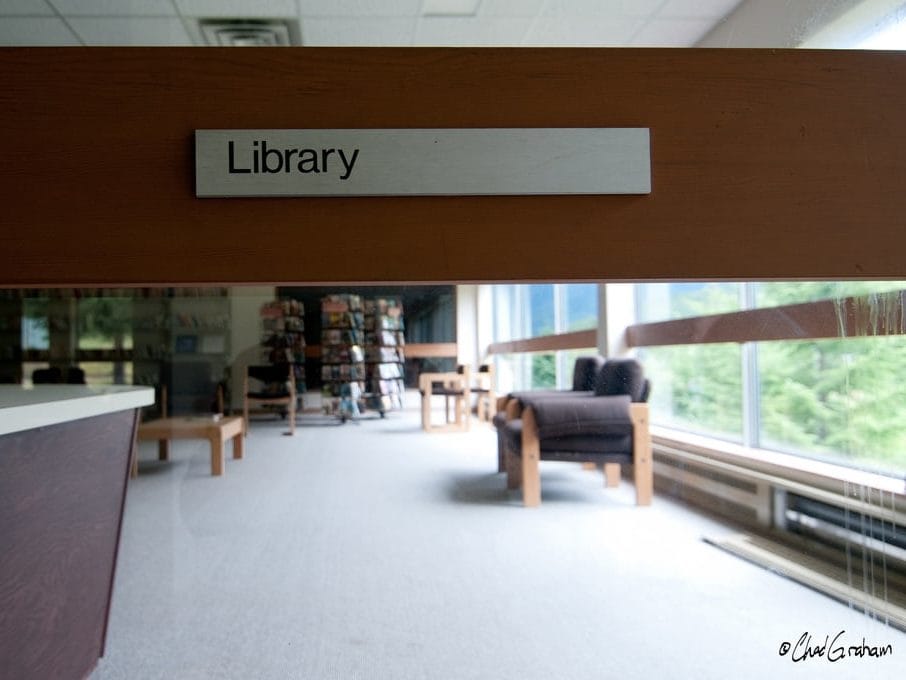 It was determined that it would cost more to sell off the items instead of leaving them. To this day, Kitsault remains an eerie ghost town, with the abandoned items as a reminder of its past life. 
A Ghostly Library in Kitsault: Forgotten Books on Shelves 
 Kitsault, British Columbia, is home to a library like no other. Its shelves are still lined with books, untouched and undisturbed, even after all this time. An eerie stillness pervades the place as though the inhabitants had vanished in an instant, leaving their beloved books behind.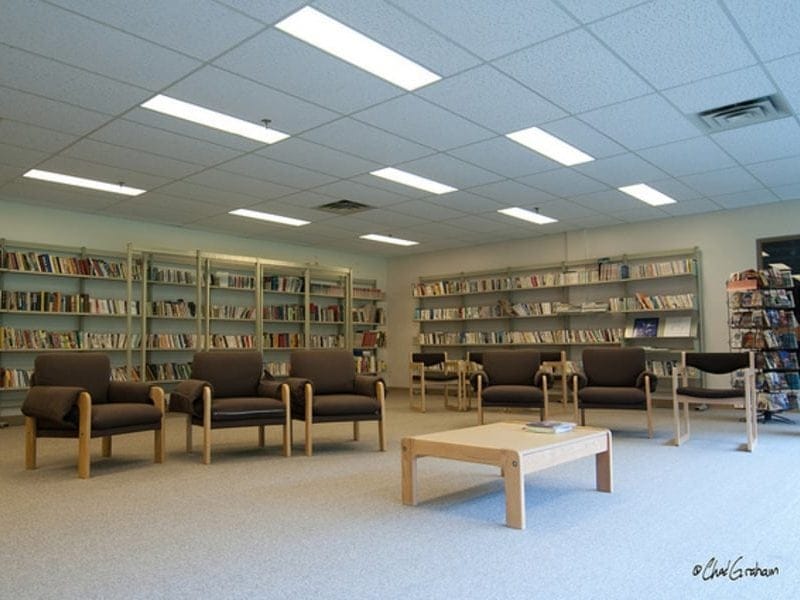 Everywhere you look, there are volumes of knowledge waiting to be uncovered, offering a glimpse of a forgotten past. It's a strange yet beautiful sight, reminding us that nothing is ever forgotten.
A Ghost Town's Library - Perfectly Preserved, But Missing People 
The library is perfectly intact, but the people are absent. Every book and shelf is in its place as if waiting for patrons to come and browse and borrow.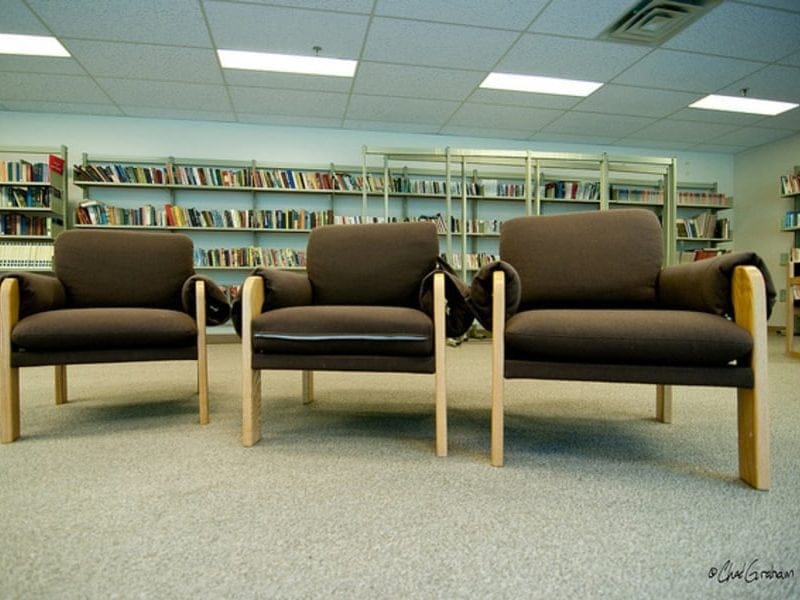 A stark reminder of the community that used to inhabit it. This library is a time capsule, encapsulating the past life of a once vibrant town. It is a reminder of what was and could have been had the town not been abandoned. Despite its eerie stillness, it stands as a testament to the town's past and the lives of its former inhabitants.
The Town That Time Forgot - Kitsault's Remarkable Story 
Kitsault, the forgotten town, has been sitting empty for the last 30 years. After the last resident left, all that remained was a lingering reminder of the past – the power was still connected.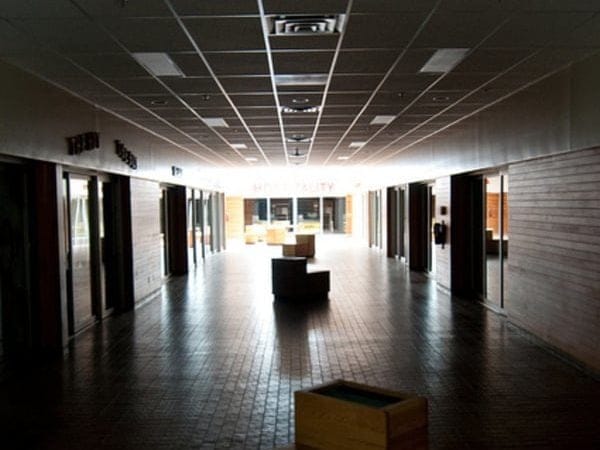 This small mining town in British Columbia has been preserved in time and remains in pristine condition as if its inhabitants will one day return. Despite being a ghost town, Kitsault has a remarkable story to tell – one waiting to be explored.
Abandoning the Hallway of Hopes
With only their personal belongings in hand, the students of this school were forced to abandon the very school that had once filled them with hope. The heartbreaking reality of the school's closure was clear and the students could only hope the dreams they had left behind could come to fruition elsewhere.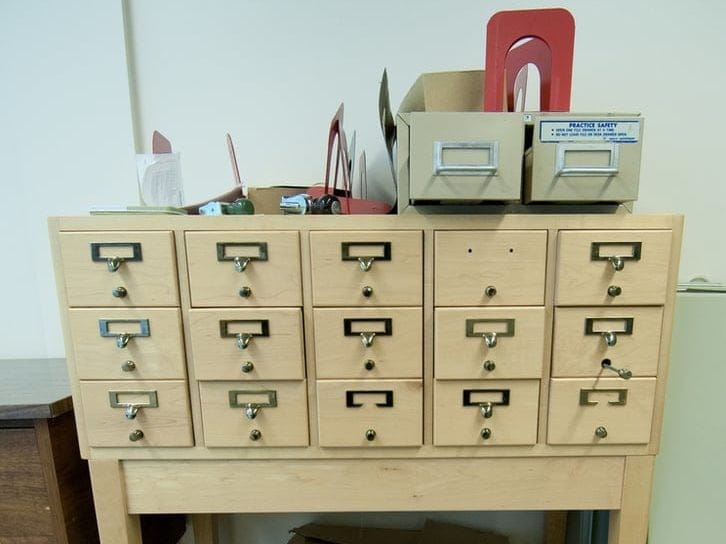 Inside, the desks and chairs are still in place. The students could only look back at the promises of what could have been. It was a heartbreaking sight but a harsh reminder of the economic downturn.
An Empty Town with Empty Mailboxes 
The town of Kitsault is a ghostly sight – its mailboxes standing desolate and bare. Everywhere one looked, there were signs of neglect.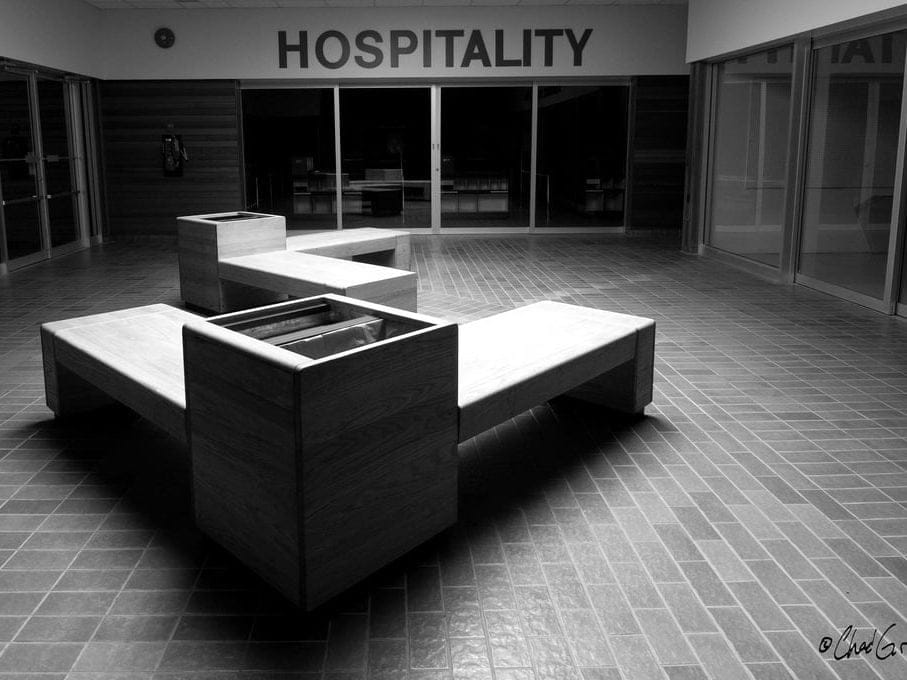 The once vibrant and bustling town had been abandoned and left to the elements, its mailboxes a reminder of the people that were once inhabitants. The boxes were a silent testament to the emptiness that surrounds them, with no one to receive or send a letter to. It was a sight of desolation, but also of hope that someday, the mailboxes and the town may be filled with life once more.
A Ghost Town Frozen in Time 
Have you ever seen a town simply frozen in time? This ghost town has been perfectly preserved, with its buildings still standing, albeit empty. It's certainly a strange sight to behold as if time has stood still in this all-but-forgotten place.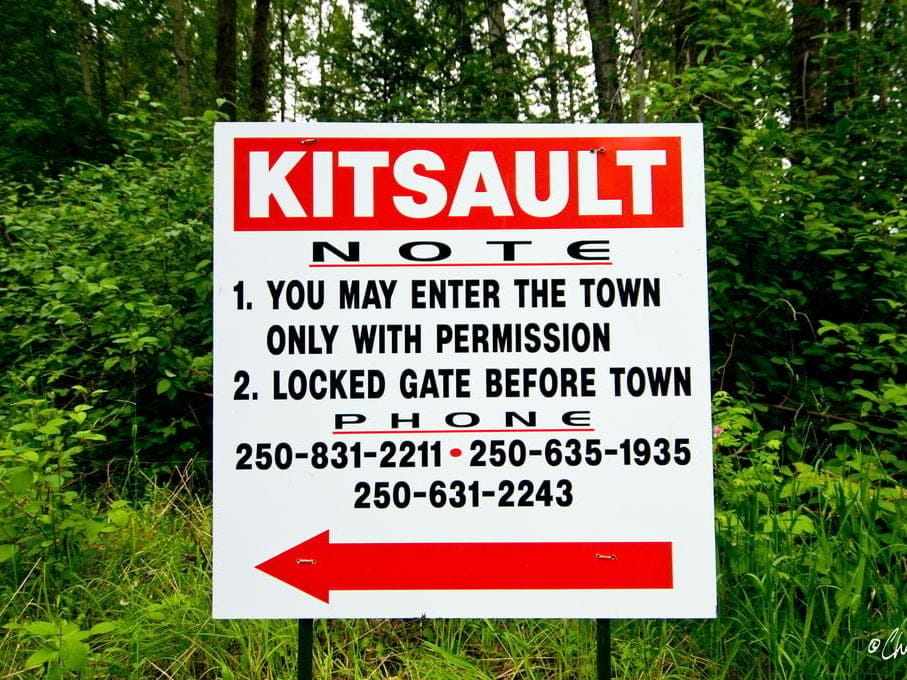 Take a step back in time and explore the eerie beauty of Kitsault Town. From its abandoned buildings to its untouched streets, you'll be amazed at the secrets this ghost town still holds.
Uncovering the Mystery of Kitsault Town 
Have you ever heard of Kitsault Town? Located in the middle of nowhere, this mysterious town can only be accessed by a long dirt road. It's a reminder of a bygone era, with its buildings and structures still intact.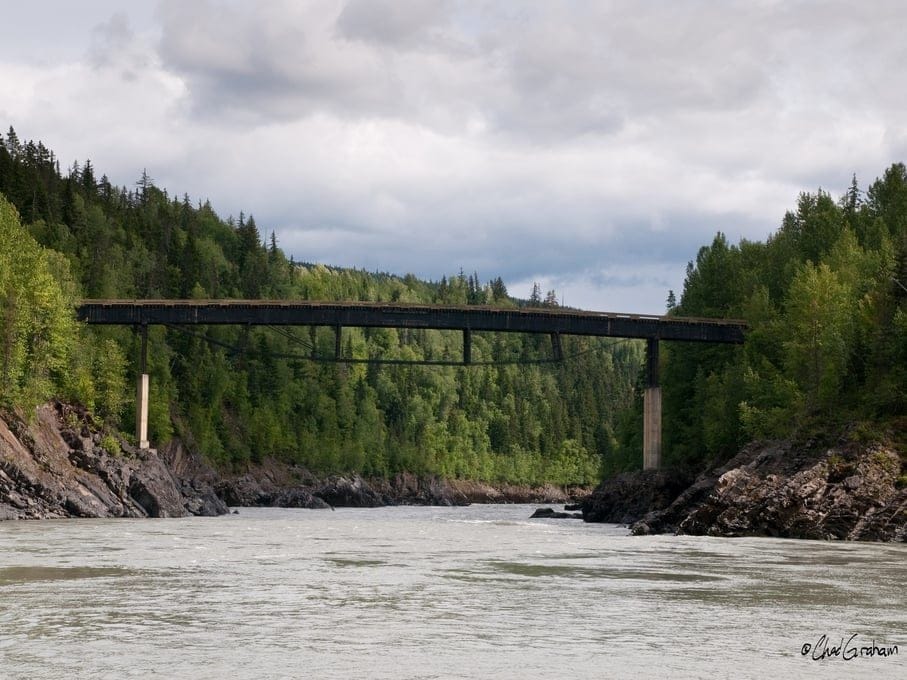 Take a journey to uncover the secrets of Kitsault Town and explore its hidden gems. From its unique architecture to its untouched nature, you'll find something special in this forgotten town. So, what are you waiting for? 
A Town with a Stunning Backdrop 
Kitsault Town is a naturally beautiful place with a stunning backdrop. The lush green forests and the majestic mountains make this town a sight to behold. The crystal clear waters of the lake, snow-capped peaks, and vibrant wildlife make it a paradise for nature lovers.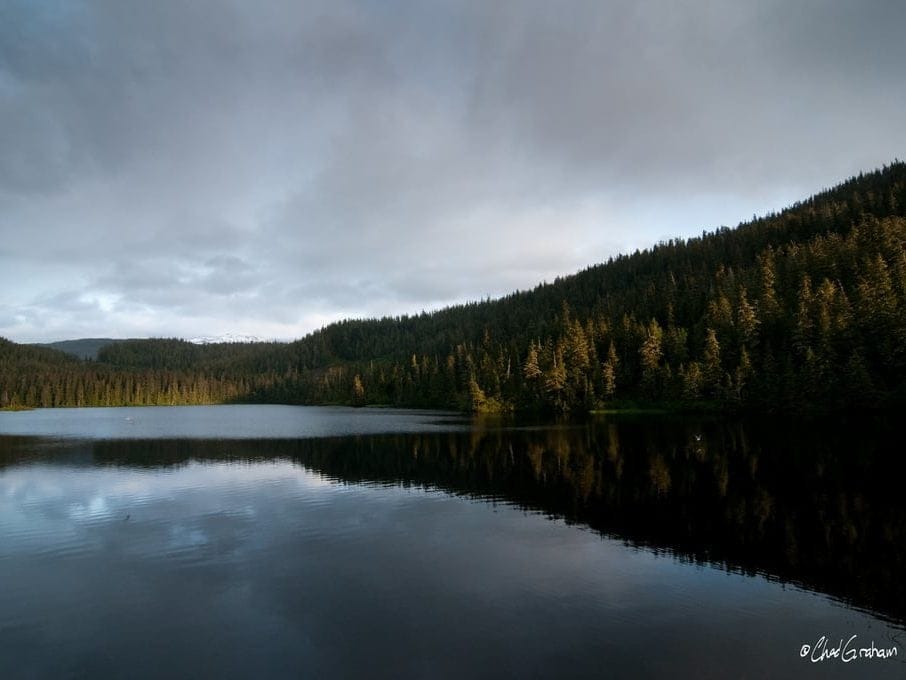 Whether you're looking for a peaceful getaway or something a little more adventurous, Kitsault Town has something for everyone, with its breathtaking views and stunning vistas. 
Explore the Enchanting Town of Kitsault 
Discover the charming town of Kitsault, where you can still find a variety of amenities. From 94 homes to 200 apartments, a hospital, a shopping mall, a movie theater, a town & country restaurant, and a sports center, Kitsault had something for everyone.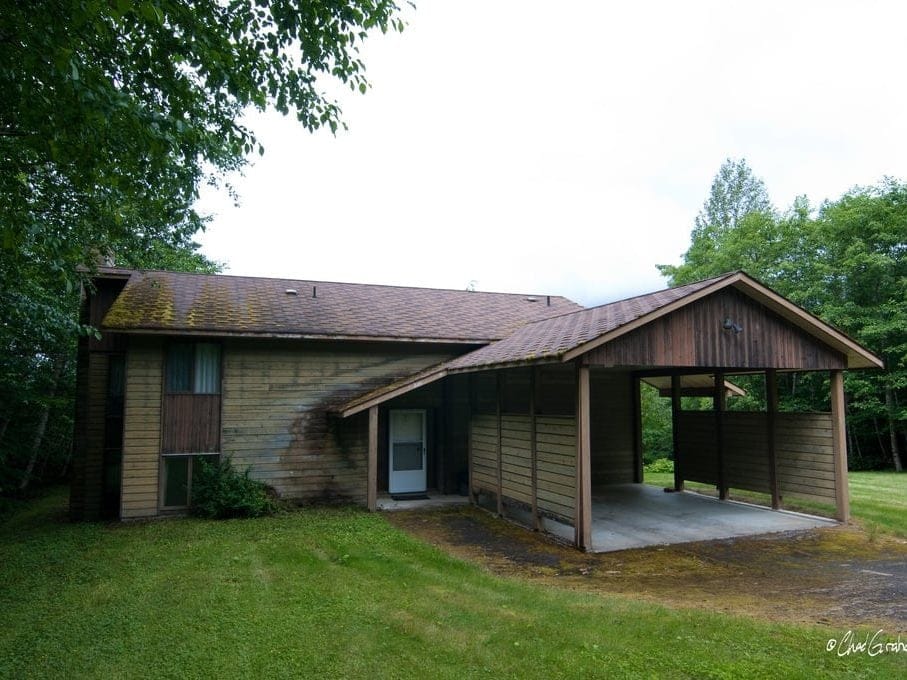 Whether you were looking for a place to stay or just a fun day out, Kitsault was the perfect destination. Enjoy the beauty of the town and all the amenities it has to offer. 
A Ghost Town with Homes in Perfect Condition 
Being abandoned over three decades ago, the homes remain in perfect condition. Occupied for only three years, they are still in as-new condition – they have been preserved in time, untouched by the passing of years.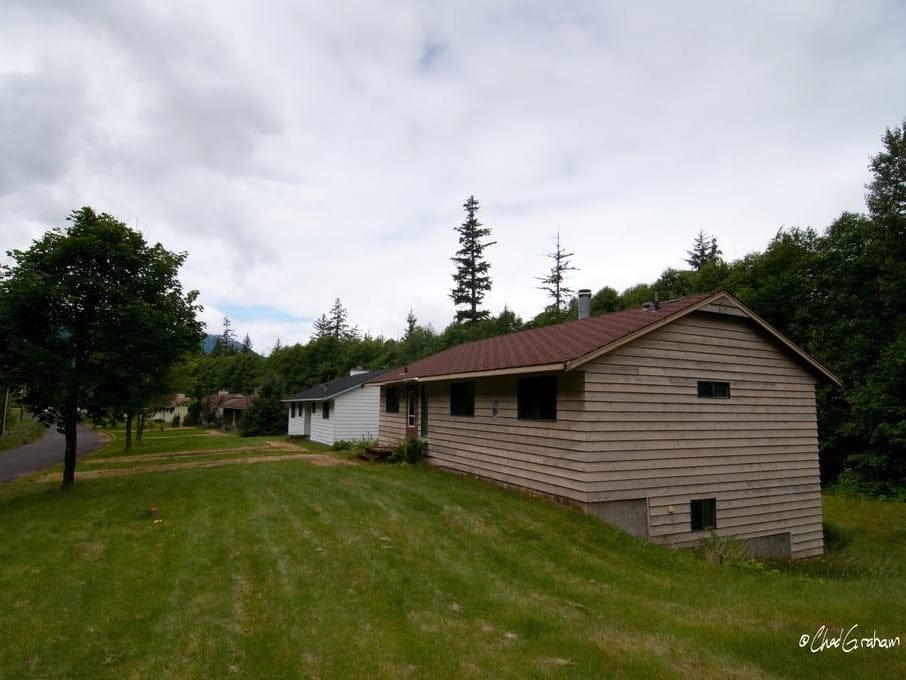 It's a surreal experience to walk through the empty streets and imagine life in this once-thriving community. Kitsault is a reminder of the impermanence of life.
A Ghost Town with a Charm of its Own 
Exploring the streets of Kitsault is an experience like no other. With its abandoned buildings and eerie silence, it's easy to feel like you've stepped into a ghost town.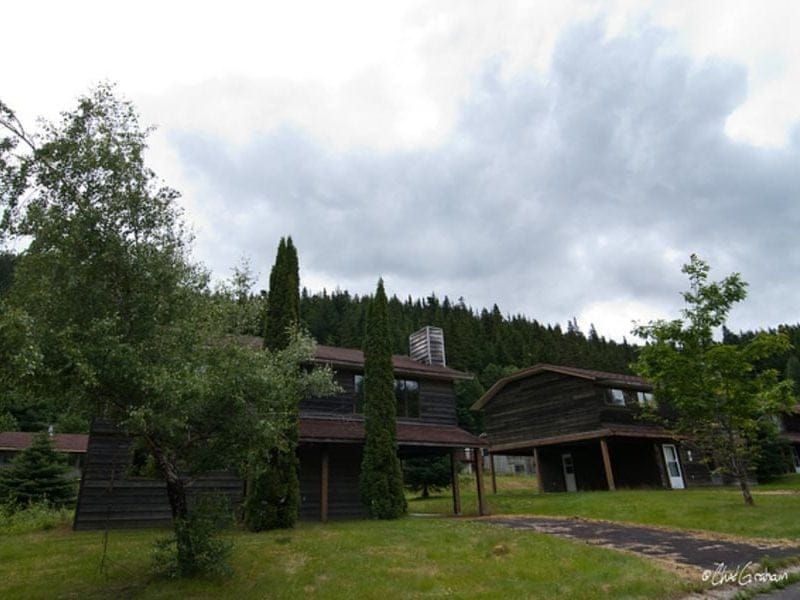 But despite its deserted appearance, Kitsault has a charm of its own. From its breathtaking views of the ocean to its lush forests, this small town is a hidden gem. With its peaceful atmosphere and stunning scenery, it's no wonder that some would love to live in a place like this!
Capturing the Beauty of Kitsault - A Photoshoot with Chad Graham 
Chad Graham is a photographer on a mission – to capture the beauty of Kitsault. In this photoshoot, he is the only one in town. Chad is passionate about his craft and is determined to showcase the unique beauty of Kitsault through his lens.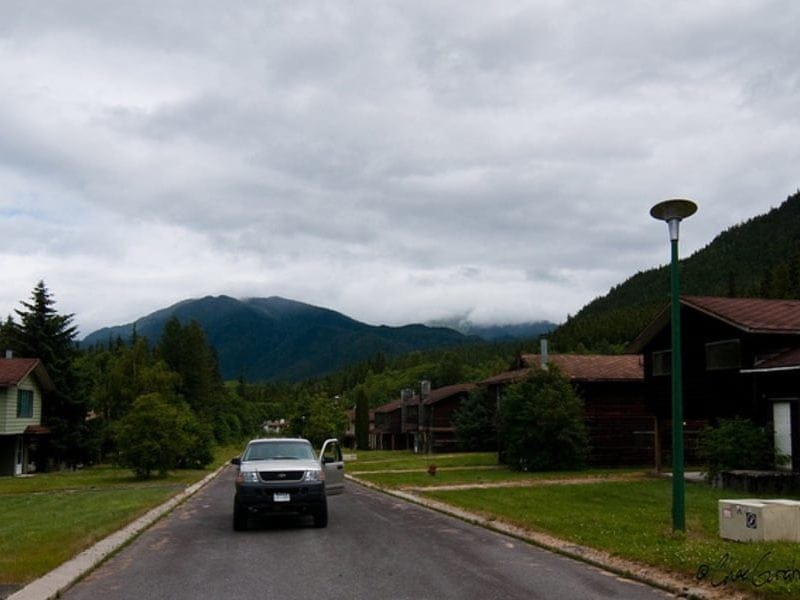 He is excited to explore the town and capture its stunning landscapes. With Chad's expertise and eye for detail, this photoshoot will surely be a success. Join Chad on his journey to discover the hidden gems of Kitsault and capture its beauty forever.
A Playground of Joy and Laughter 
The playground of Kitsault Town's school was once a place of joy and laughter. Little children could be seen running around, playing tag, and having a great time. The swings were filled with kids, the slides were full of laughter, and the merry-go-round spun with joy. It was a place of pure happiness and delight.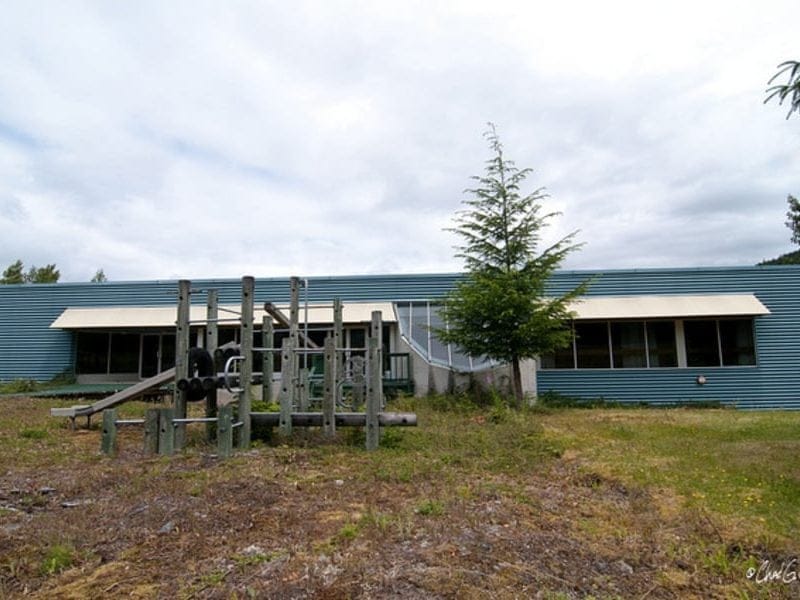 The children's faces were filled with joy, and their eyes sparkled with excitement. It was a place of fun and friendship where the children could forget their worries and just be kids.
Kitsault: A Town That Was Here and Gone 
Kitsault, a small town in British Columbia, Canada, was once a bustling community. However, not even a year after a plaque was made to commemorate the town, it was closed.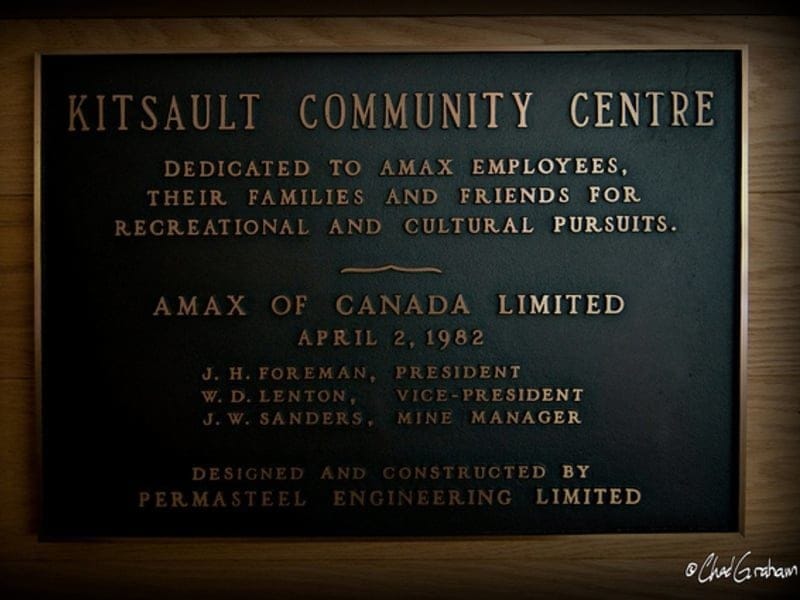 The closure was due to the decline of the molybdenum mine, which had been the main source of employment for the town's residents. It was abandoned in 1982, leaving behind a ghost town with empty buildings and a population of zero. Although Kitsault is no longer inhabited, it remains a reminder of the town that was here and gone.
Kitsault: A Town That Never Sleeps 
Kitsault is a place that never sleeps nor awakes. Every night, the town is still lit up, making it a curious sight to behold. Located in the heart of the Nass Valley, Kitsault is a picturesque town surrounded by lush green forests and snow-capped mountains. The town is home to a variety of wildlife, including black bears, bald eagles, and salmon.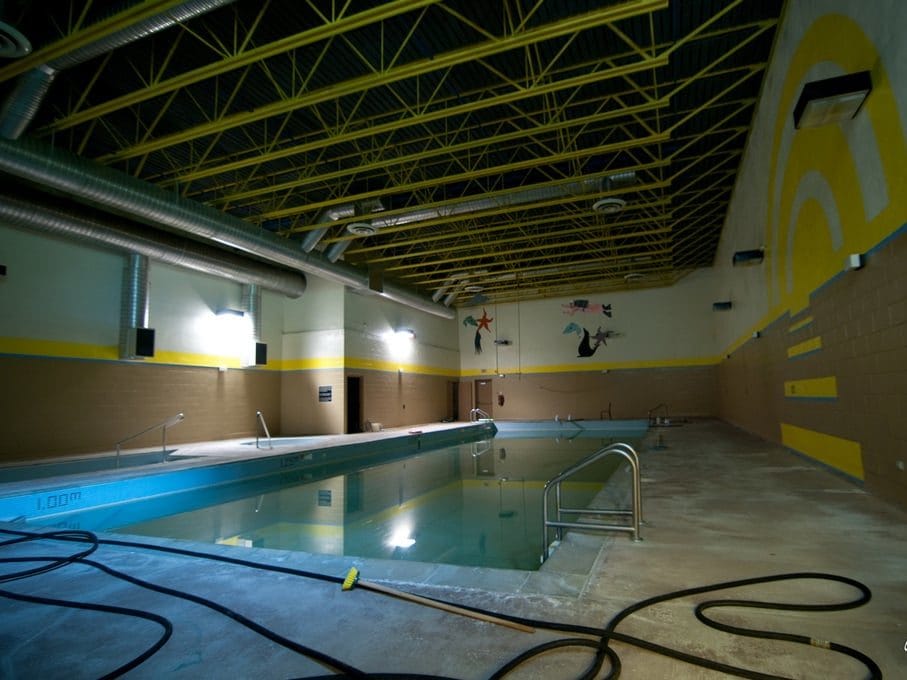 It was also a popular destination for outdoor activities such as fishing, hiking, and camping. With its stunning natural beauty, Kitsault was a must-visit destination for anyone looking for a unique and unforgettable experience. 
The Deteriorating Fate of Kitsault 
Kitsault was once a bustling hub of activity. Everything for the town was purchased brand new and was in pristine condition, but now, it's all deteriorating. The buildings, the roads, and even the vehicles are all showing signs of neglect.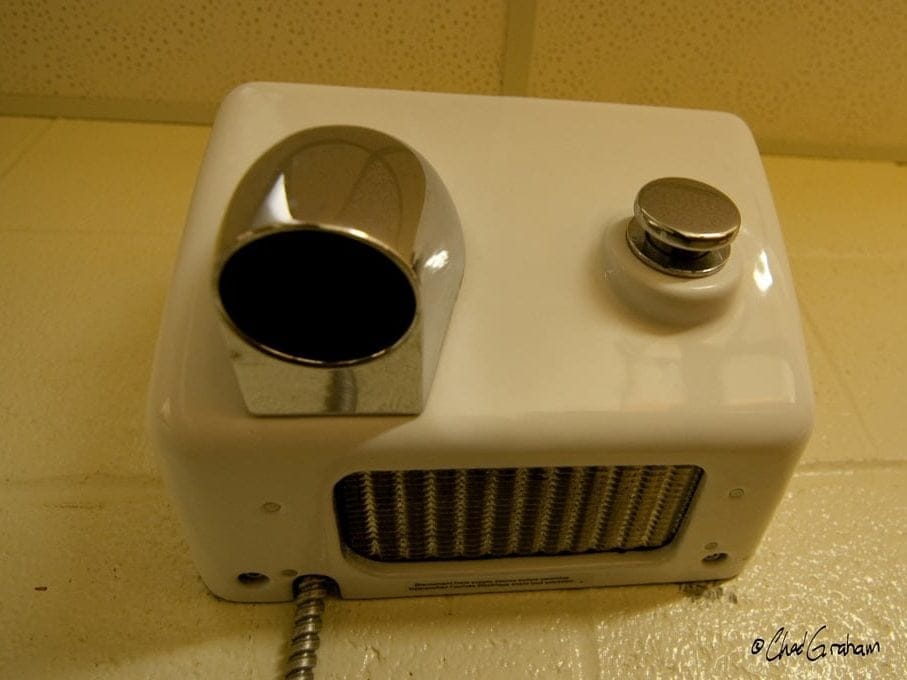 The once vibrant town is now a ghost town, with no one living there. It's a sad sight but a reminder of how quickly things can change. Despite the deterioration, Kitsault still holds a special place in the hearts of those who once called it home.
The Unbelievable Story of Kitsault's Abandonment 
It's hard to believe, but it's true – 1200 people left the Kitsault community after only three years of inhabiting it. This small town in British Columbia, Canada, was once a hive of activity. However, it was suddenly abandoned in 1982, following the closure of the molybdenum mine that had been the town's source of income.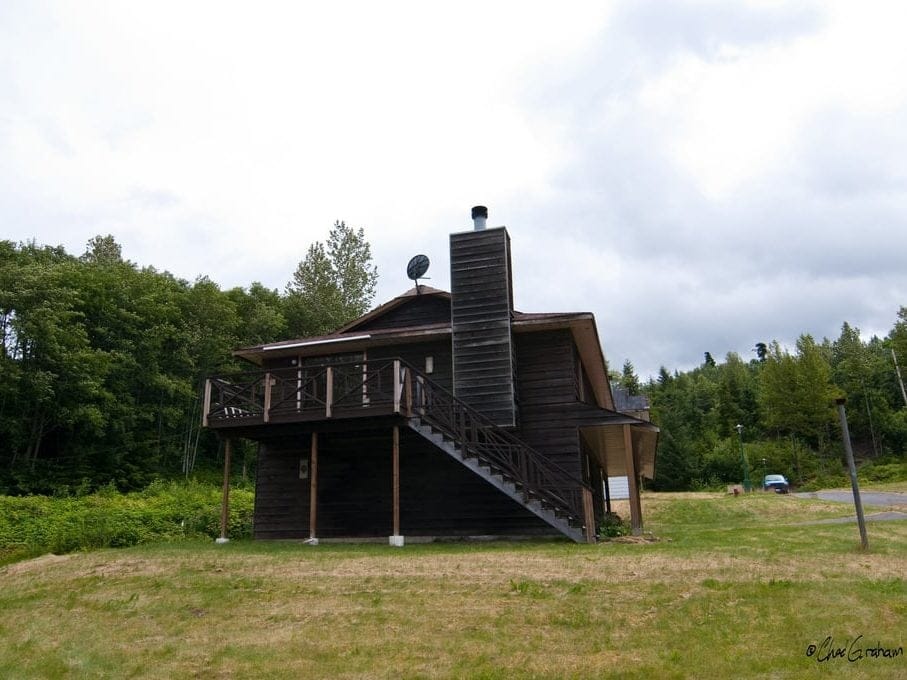 The mine's closure left the town's residents with no choice but to leave. Kitsault becomes a ghost town. It's a remarkable story of a town that was once full of life but now stands as a reminder of the fragility of life in a small mining community.
A Lonely Boat Awaits in Kitsault Town 
Tucked away at the end of a dock in the bay, a lonely boat sits patiently, its ropes tied up and ready for its captain. This is Kitsault Town now, a place of stillness and serenity.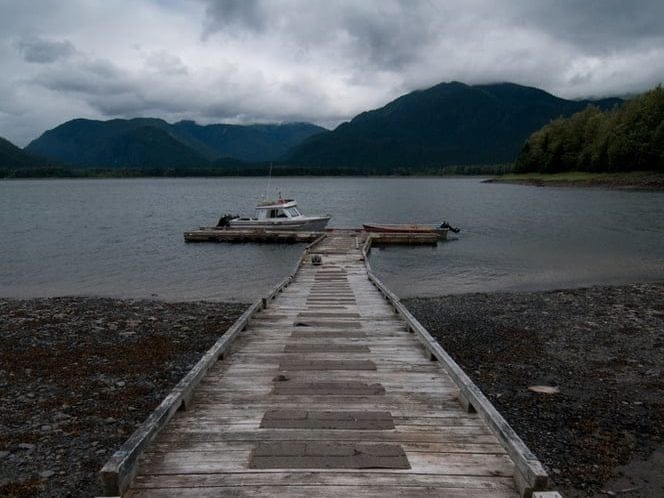 The sun glistens off the boat's hull, and the gentle waves lap against the dock, creating a peaceful atmosphere. The boat is ready to explore the wonders of the bay, but there is no one to take it out on such an adventure.
An Unused Refinery Sparks the Birth of a Town 
Kitsault, a town born out of an old refining plant, now stands empty and unproductive. Once a bustling hub of activity, the refinery was the catalyst for the town's construction.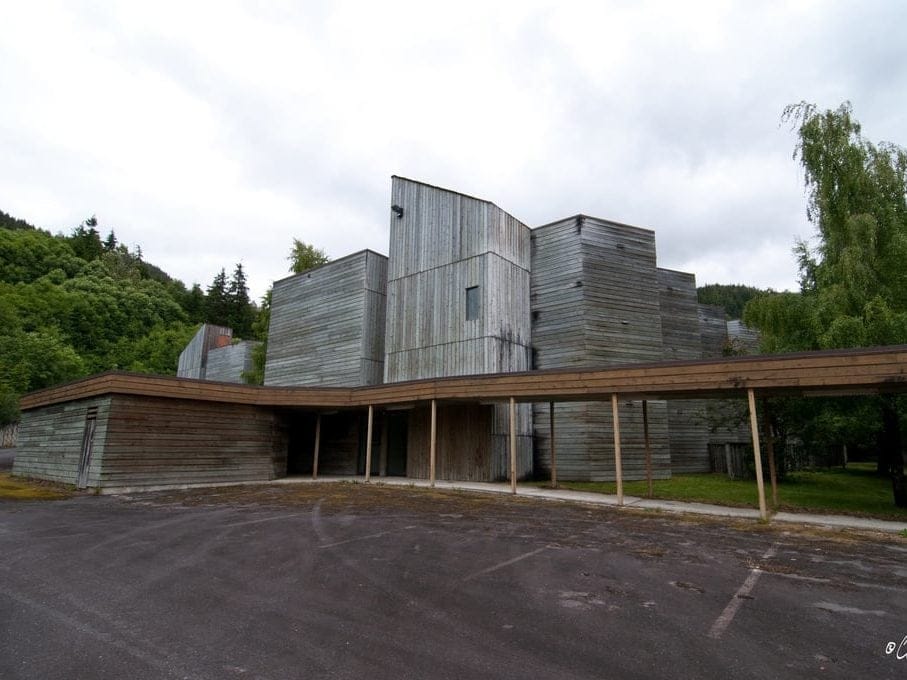 However, the plant has since been abandoned, leaving the town without its original purpose. Despite this, Kitsault remains a unique place with its unique history and culture. It is a reminder of the power of industry and the potential of a small town to become something much bigger – or not.
Ready to Move In and Start a Party - Kitsault Town 
Kitsault Town still looks as if it could be ready to welcome you! With over 200 apartments and a town center that offers breathtaking views of the surrounding landscape, it could be the perfect place to move in and party away.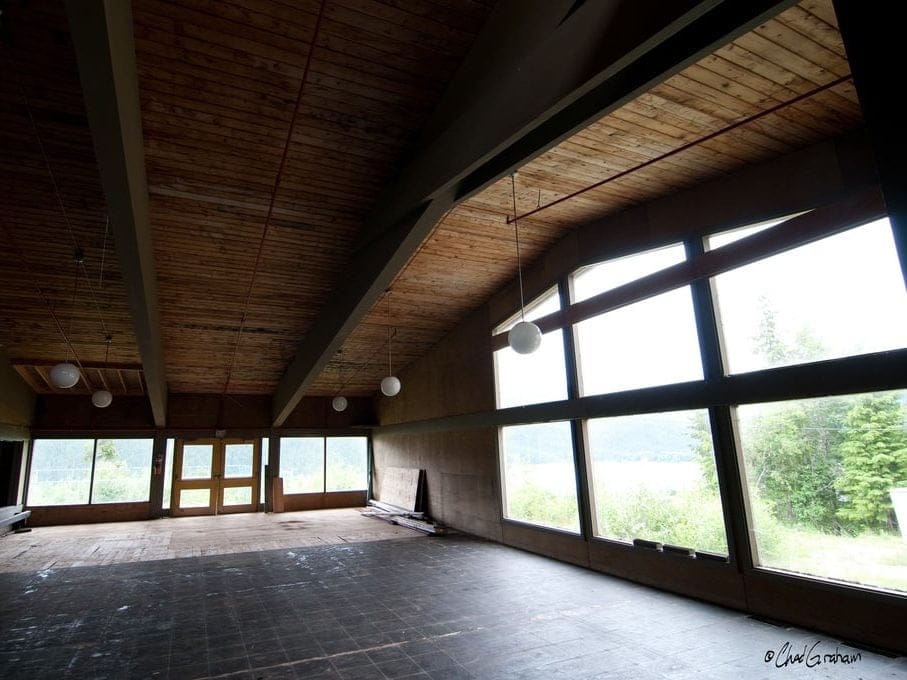 Imagine living in a place surrounded by nature and a peaceful atmosphere. There's the beauty of the landscape to enjoy while having all the amenities of a modern town. Perhaps one day, Kitsault will once again play host to people.
A Rare Sight: The Kitsault Bridge 
Once bustling with hundreds of cars a day, the Kitsault Bridge is now a rare sight. This bridge (which once connected two communities) now stands as a reminder of the past. Its majestic structure is a testament to the hard work of the people who built it, and its stillness speaks of the changes that have taken place over the years.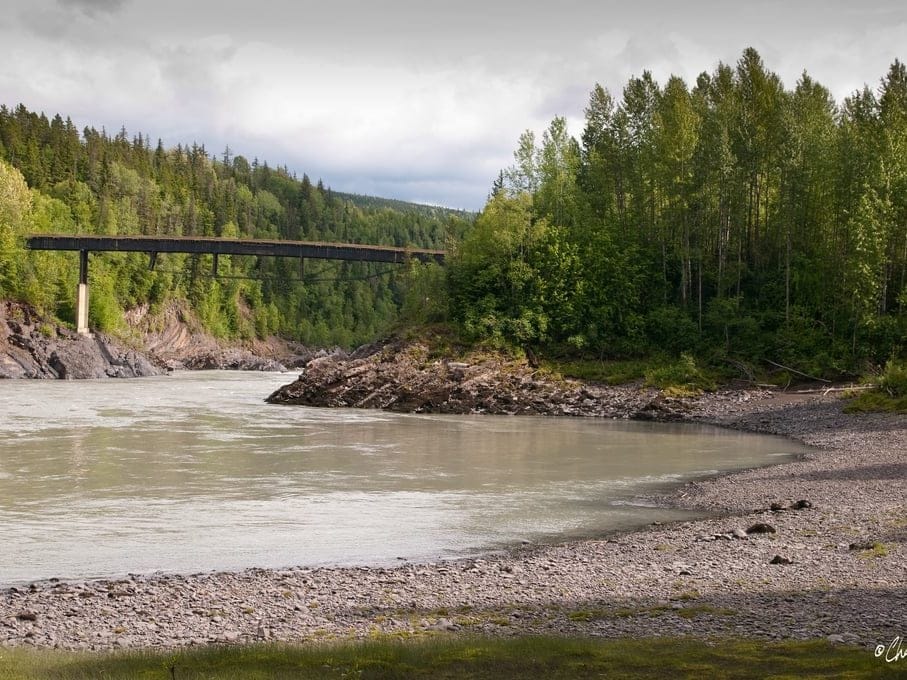 Though the bridge is no longer in use, it still stands as a reminder of the past and a symbol of the brief progress made. 
A 5 Million Dollar Dream: Canadian Entrepreneur Purchases Kitsault - Unseen
Krishnan Suthanthiran had a dream. When he saw an article in a newspaper mentioning the entire town of Kitsault was up for sale in 2004, he knew he had to act.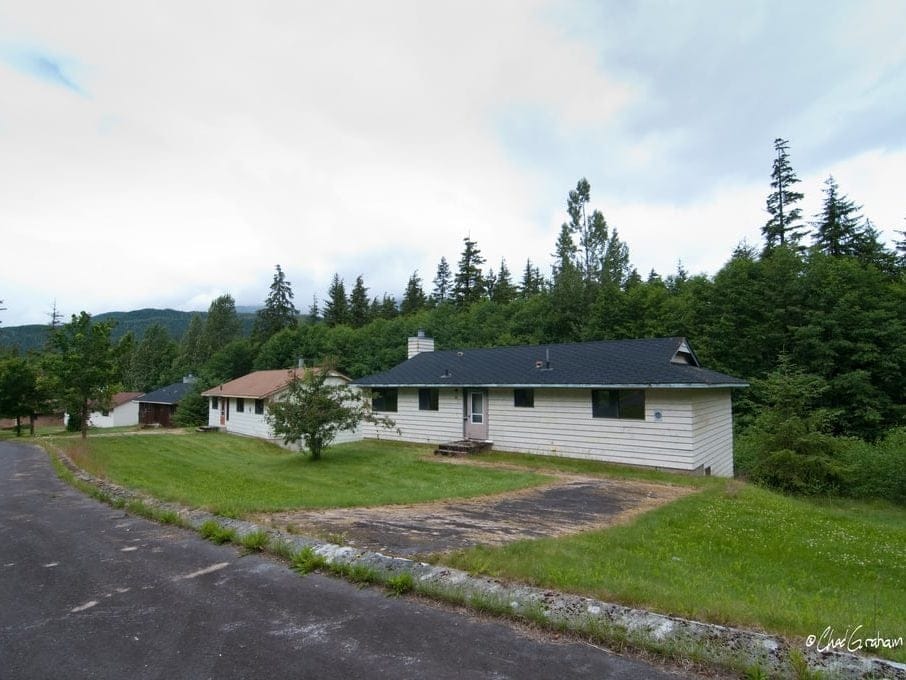 Without hesitation, he sent a check for $5 million and purchased the town – without so much as inspecting it. His vision was to turn it into a retreat for intellectuals, scientists, and doctors to collaborate and work together. What an ambitious plan!
A $30 Billion Investment to Revive Kitsault 
Kitsault, a small town in British Columbia, was set to reopen in 2011, but plans have changed. Now, there are talks of a massive $30 billion investment to open a natural gas plant in the area.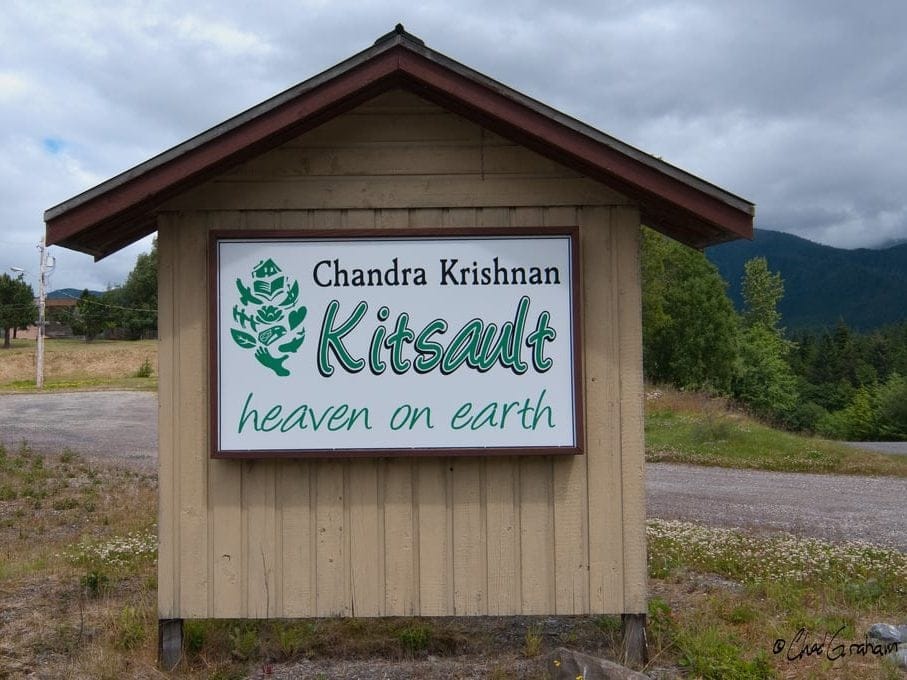 This could be the key to reviving the town and bringing it back to life. With such a large investment, the potential for Kitsault is immense. It could become a thriving hub of activity, with jobs and opportunities for the local community. All that remains is for the investment to pull through and the town to be reborn.
Invest in the Kitsault Town and Unlock its Potential! 
Are you looking for a great investment opportunity? Look no further! The Kitsault Town is offering a large venture that is still open to investors looking to make their fortunes.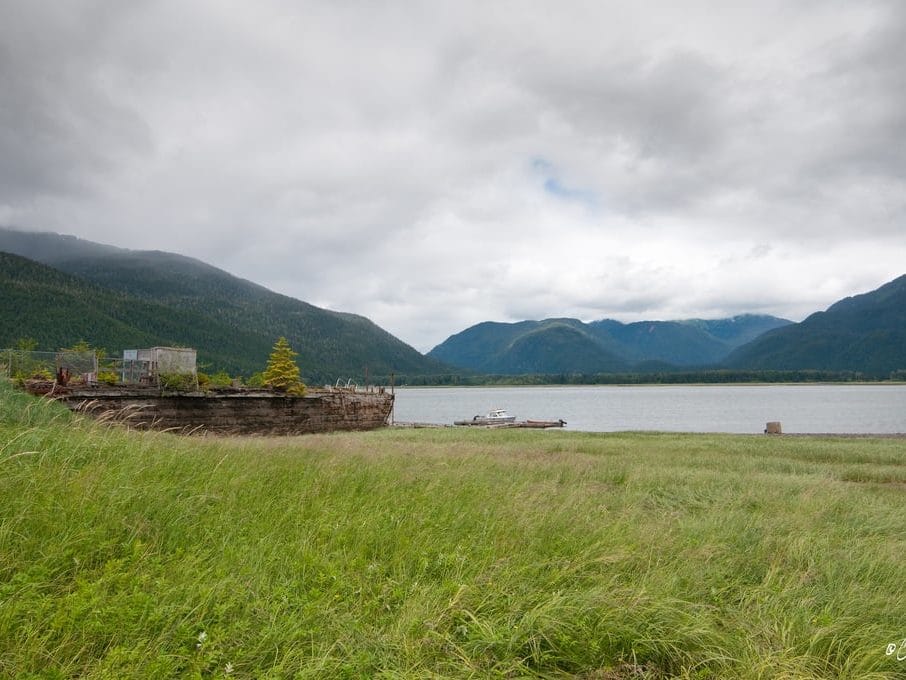 This could be your chance to be part of something big and unlock the potential of this amazing town. With the right investments, you can help Kitsault reach its full potential and create a bright future for its new residents. Don't miss out on this amazing opportunity and consider joining the venture today!