Lost Dog Keeps Riding The Bus, Officials Track His City Adventures
Boji the stray dog has been a familiar sight to many in Istanbul, Turkey, yet no one could explain why the canine had taken to riding public transport. Recently, a tracker was put on Boji, and some answers were uncovered.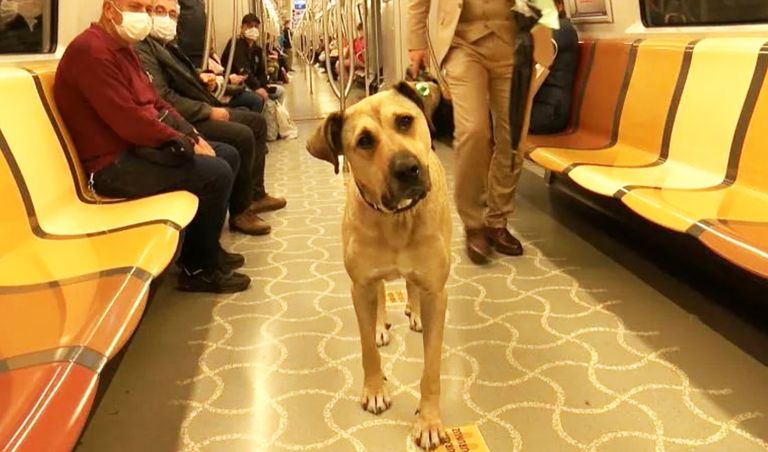 What was the story behind this remarkable pup? Where did he come from? How did he start his journey? Boji has captivated the hearts of Istanbul's commuters.
The Unstoppable Wanderer of Istanbul 
A furry traveler of Istanbul, Boji the Anatolian shepherd mongrel, has been captivating the hearts of commuters since the summer of 2021. Whether on a bus or a ferry, the friendly pup was seen lounging around with the passengers, making for an endearing and amusing sight.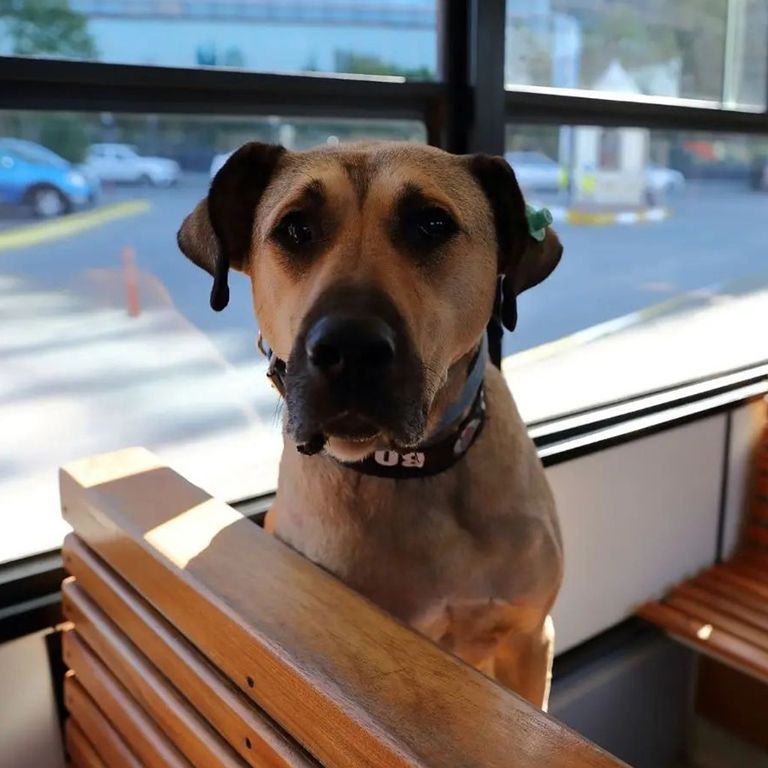 Everyone was curious about the pup's journey and his wanderlust. Boji's incredible adventures have been an inspiration to many, teaching us that life is an adventure and one should never stop exploring.
Meet Boji – The Journey-Savvy Dog of Istanbul 
Boji, the journey-savvy dog of Istanbul, has been a regular on the city's public transport for quite some time. It's unclear when his affinity for it kicked in, but it's certain that he knows exactly where he's going – as Metro Istanbul's Avlin Erol confirmed to CNN.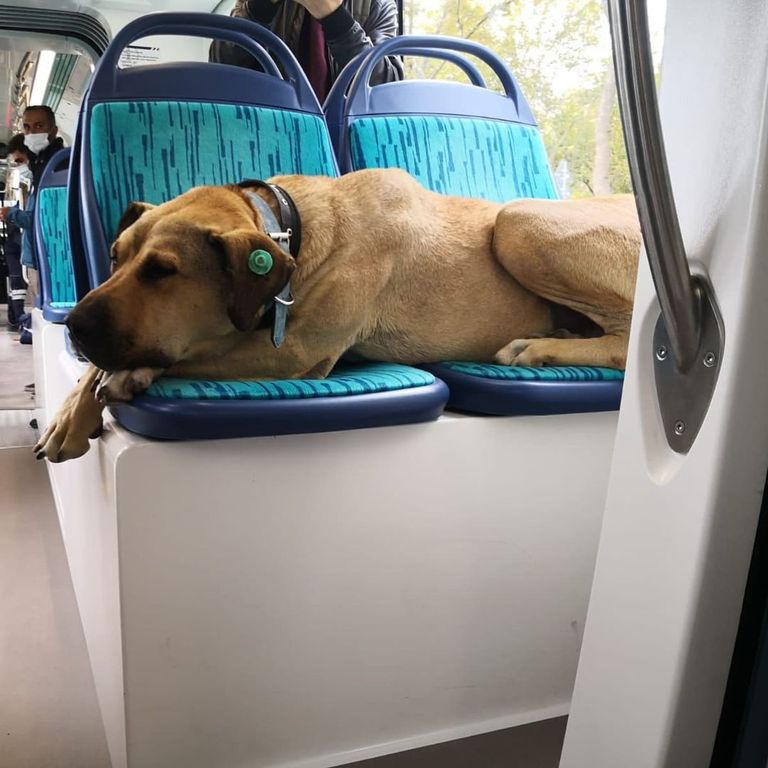 Boji is always sure to find his way in and out of the various transports, much to the delight of the many passengers who encounter him. With Boji around, Istanbul's public transport rides are sure to be a memorable experience!
Meet Boji: The Free-Spirited Adventurer! 
Meet Boji, a free-spirited adventurer who loves taking spontaneous trips on all forms of transportation. Chris McGrath, a professional snapper for Getty Images, gave an insight into Boji's life when he commented to CNN, "He's such a free spirit.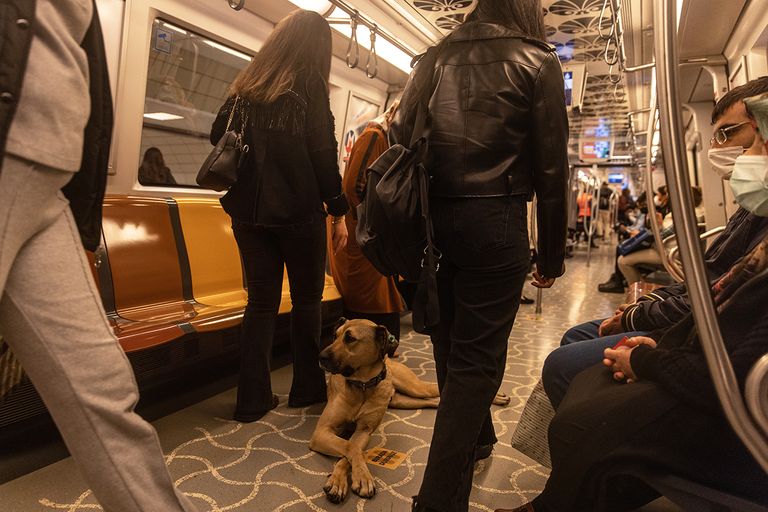 All he wants to do is ride on transportation. Every time he goes past a bus or van or any form of transport, he just wants to get on it. It's really quite bizarre." Boji's adventurous spirit and enthusiasm for life is truly inspiring and infectious!
A Fascinating Law That Allows Stray Dogs to Ride Istanbul Buses! 
It may sound strange to most of us, but in Istanbul, homeless animals are treated differently. Stray dogs can actually hop on a bus without any consequence – all thanks to a fascinating law!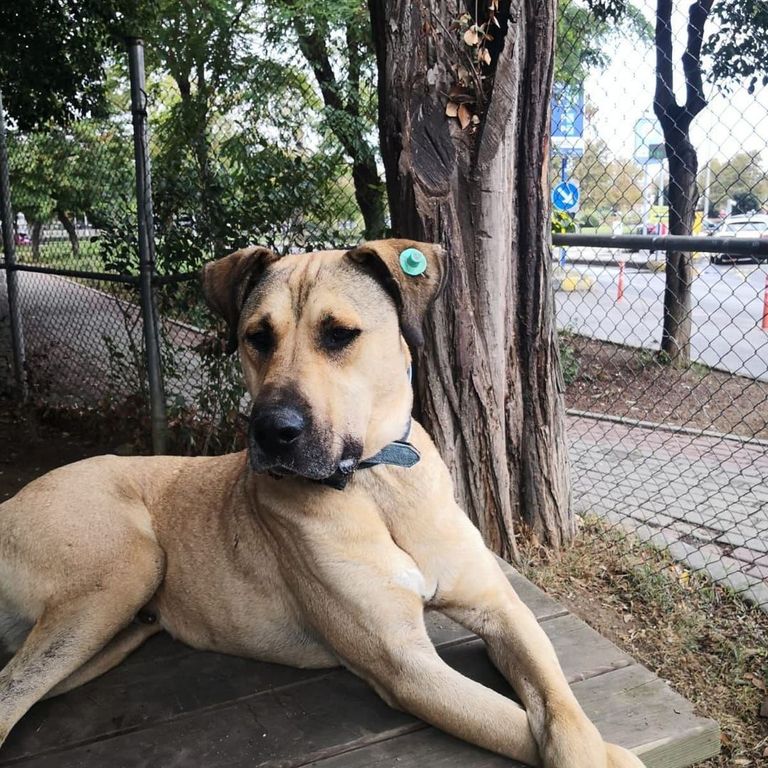 While this might seem bizarre to some, local commuters don't seem to mind. In the United States or United Kingdom, such a sight would be met with raised eyebrows. However, in Istanbul, these furry friends are as welcome as any other passenger!
Turks Show Compassion Towards Strays 
The people of Turkey have shown immense compassion and empathy towards homeless cats and dogs. With a "no kill, no capture" law in place, strays are free to roam around as they please.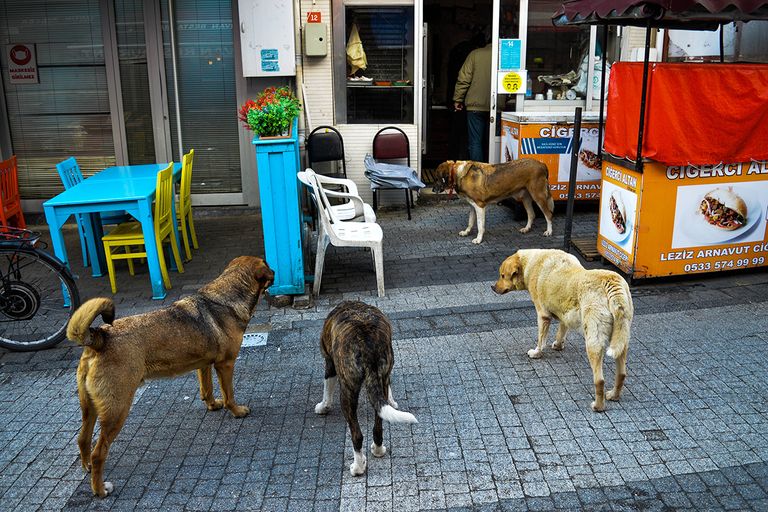 Furthermore, according to a report by the Internal Security Strategies Department, over 80% of the people who participated in the survey showed their support for the law. This is a great example of how people can come together to protect animals in need and create a more humane environment.
Istanbul Embraces its Furry Commuters 
Istanbul is paving the way for animal welfare, having installed "food and water stations" across the city to provide for its stray cats and dogs. Boji, a four-legged commuter, is a perfect example of the locals' acceptance of these animals.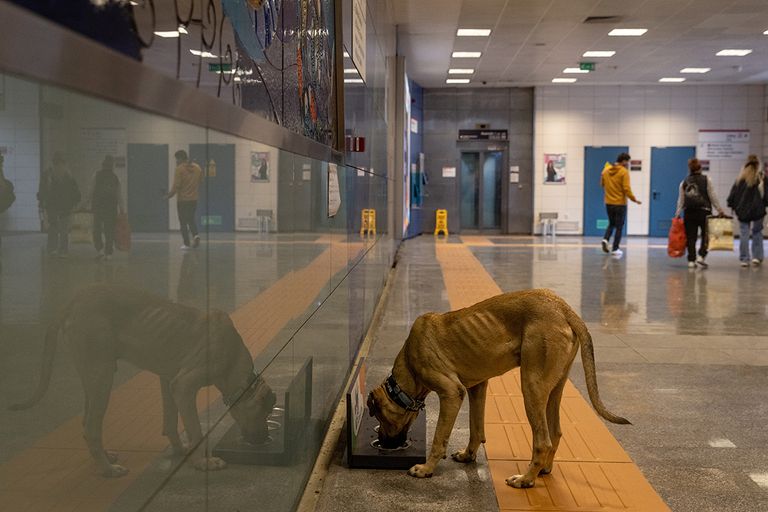 When questioned about strays, one passenger expressed the same sentiment shared by many – that strays should be embraced. Istanbul's efforts in providing for its furry friends are commendable, and the city's commuters are proud to have them join them on their daily journeys.
Boji the Commuter Dog: A Tale of Adventure in Istanbul 
Istanbul is known for its unique and interesting culture, but one of its most beloved personalities is Boji, the commuter dog! As a regular passenger on buses and trams, Boji has become a true icon of the city. When speaking to German TV current affairs program DW News, an anonymous commuter said, "Stray animals are a part of Istanbul.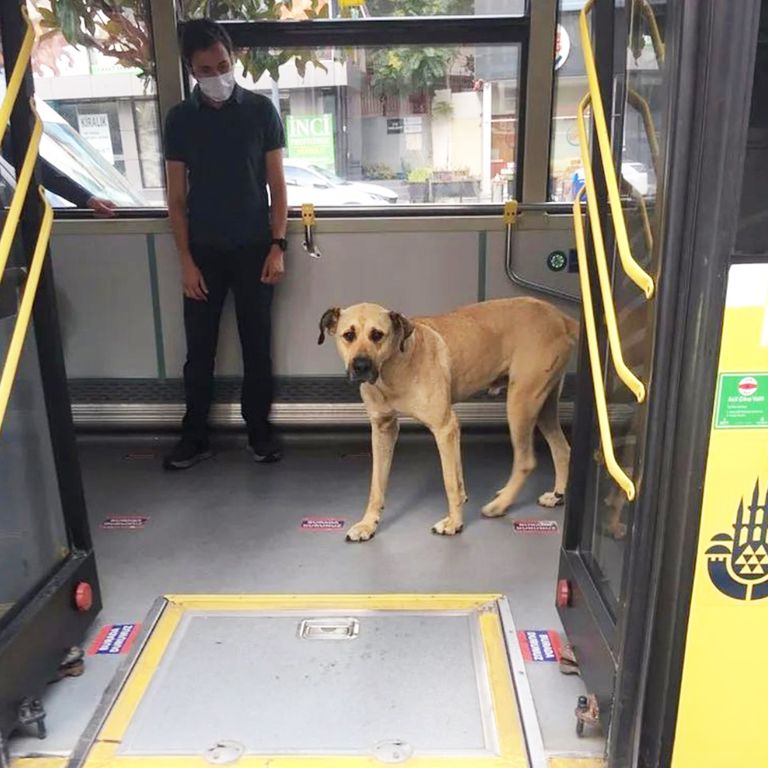 We share our streets and parks with them, so why not our trams, too?" As Boji continues to explore the city, locals can't help but wonder just how far this adventurous dog will go!
Boji's Incredible Travels Across Istanbul! 
The amazing tale of Boji the stray dog has captivated the hearts of Istanbul. After being brought in by the Istanbul Metropolitan Municipality and having a tracker placed on him, workers were stunned to find out that Boji had traveled an astonishing 18 miles each day!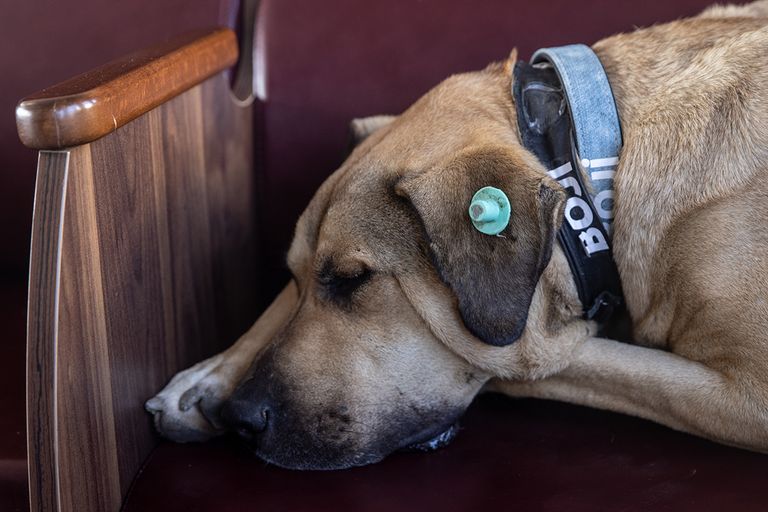 Taking different modes of transport such as trains and ferries, Boji was covering a significant amount of ground as he explored the city. Everyone was simply amazed by Boji's incredible journey!
Boji - The Famous Stray Dog 
Boji the stray dog has now taken the internet by storm! He became a familiar face on public transport and commuters couldn't help but take pictures of him. His photos got so popular, an Instagram and Twitter page were created for him – and his fan base is growing steadily.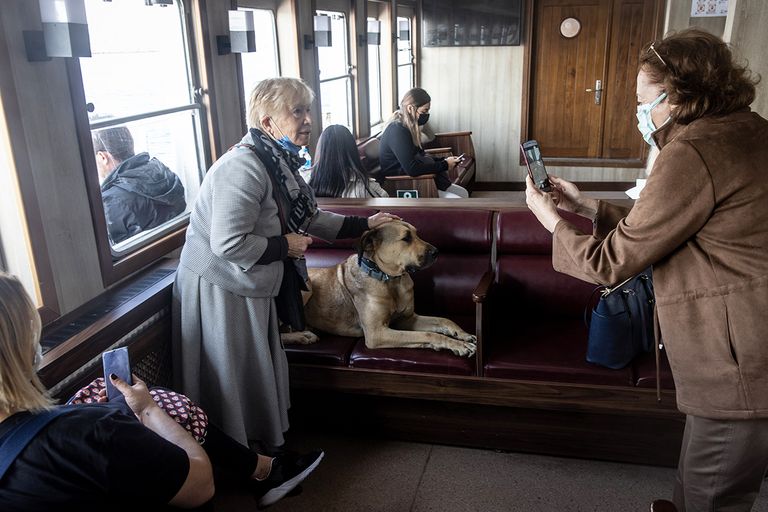 Boji has racked up an impressive 118,000 followers on Instagram and 113,000 on Twitter – making him an internet sensation!
Unaware of His Growing Fame, Boji Captures the Attention of a Talented Snapper 
Boji had no idea that he had become an internet sensation. His rise to fame had not gone unnoticed by photographer McGrath, who was captivated by the canine's newfound popularity.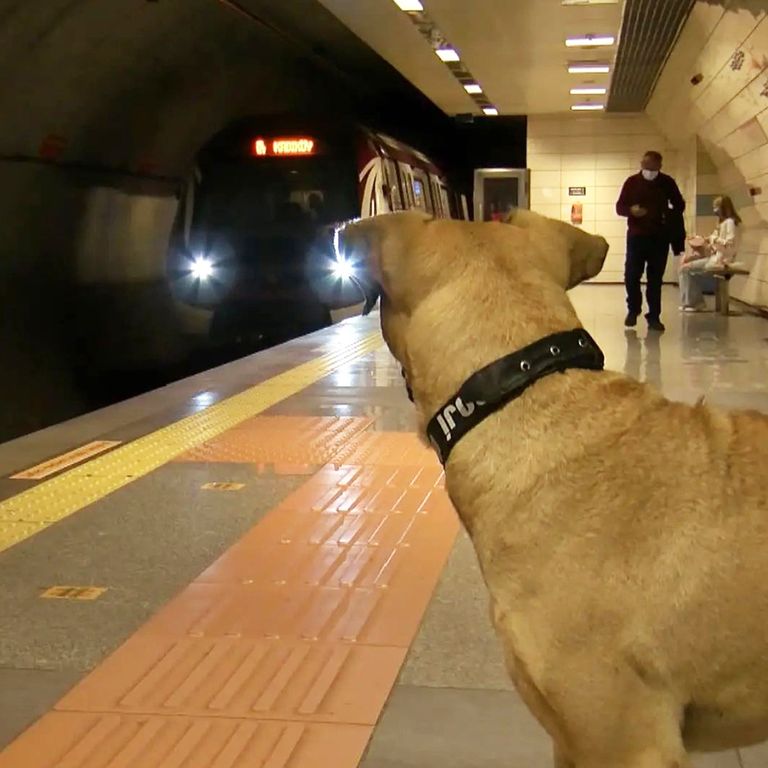 Eager to know more about the pup, McGrath decided to take a closer look at Boji's life and document his everyday activities. What would a normal day look like for the pup? McGrath was determined to discover the answer.
Boji, the Superstar Dog of Istanbul 
A visit to Istanbul wouldn't be complete without meeting the city's biggest celebrity – a pup named Boji! McGrath, a cameraman for CNN, recently joined Boji on his travels through Istanbul and was amazed by the pup's newfound fame.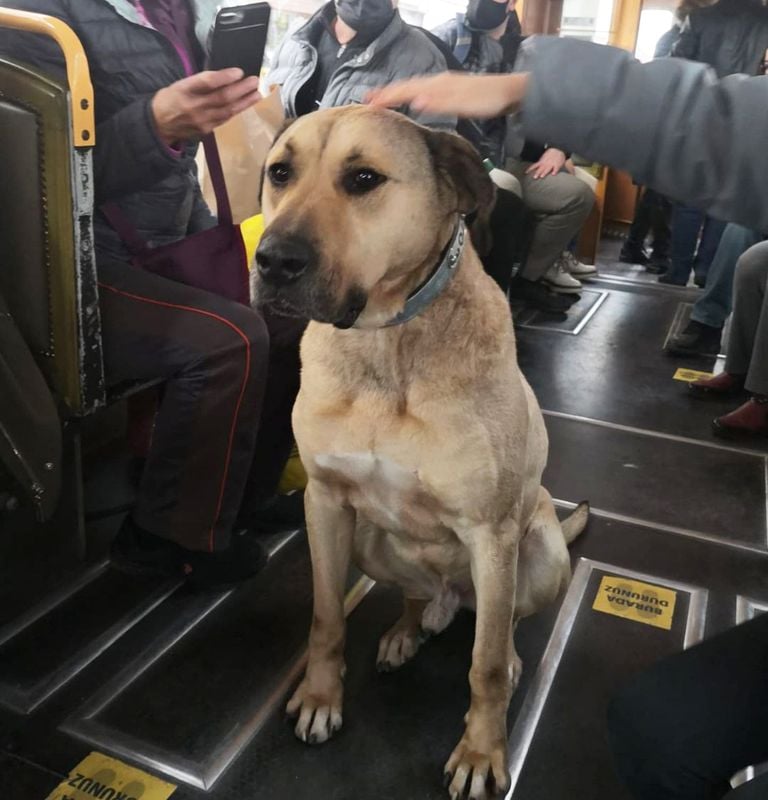 Everywhere they went, locals knew Boji and had seen him before. "Everybody knows him now and everybody's seen him," McGrath commented. Boji is certainly living up to the title of Istanbul's Superstar Dog!
The Boji Phenomenon: A Celebrity Dog in the Making 
Boji, the beloved hound, has taken social media by storm with his engaging photos. But his growing fame has now extended beyond the digital world. McGrath, a professional photographer, recently witnessed Boji's celebrity status on the city streets.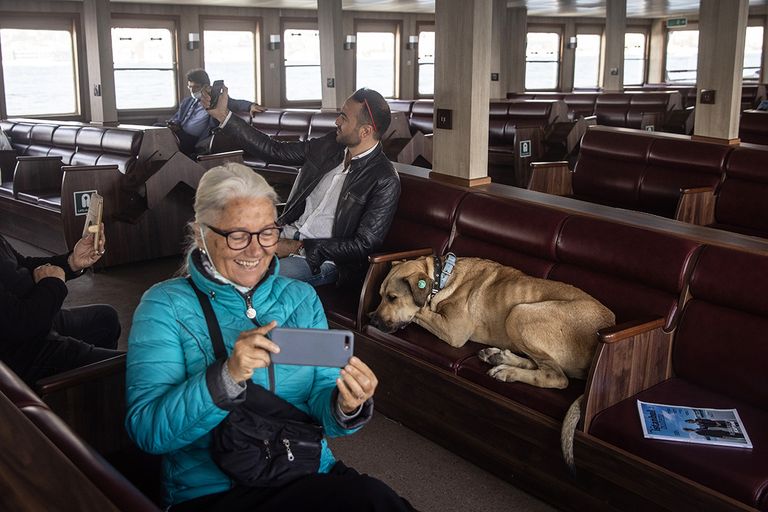 She recounted how two men attempted to shoo the pup away, only to be reprimanded by the restaurant owner who recognized Boji. His popularity is undeniable and it's clear that Boji is on his way to becoming an uber celebrity dog!
Boji's Unique Train-Boarding Routine 
McGrath was enthralled by Boji's ingenious train-boarding routine. He recounted, "Boji never fails to amaze me. He knows exactly where the doors are and as soon as he senses the train arriving, he runs to the end of the platform, then chases it back and waits right by the door.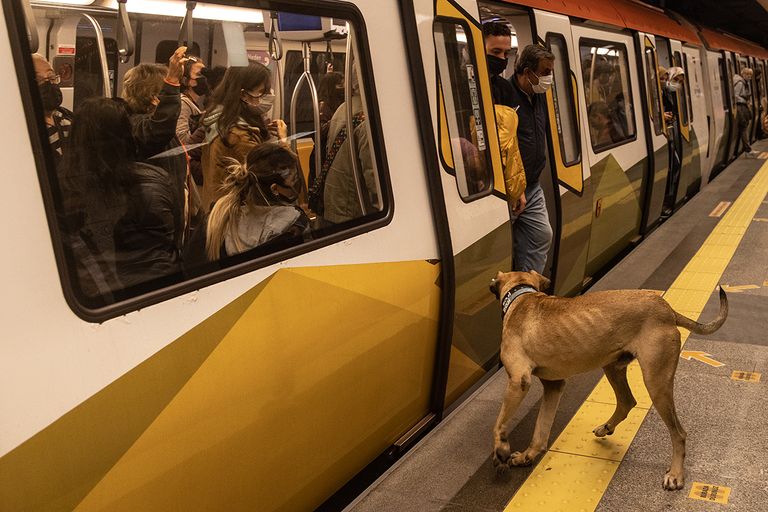 His assertiveness is remarkable – he tries to get on while people are still disembarking!" Boji certainly knows how to make a grand entrance.
Boji's Fondness For Vibration 
Boji the dog is an adventurous pup who loves to travel! McGrath notes that Boji has a few favorite spots while on his travels. Boji loves the vibration of ferry engines and the feeling of sitting right above the wheels of a subway train.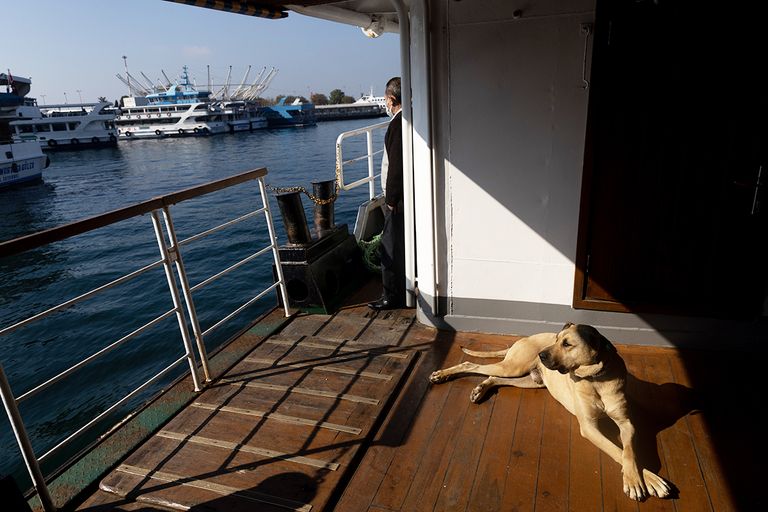 He enjoys these sensations so much that he always makes sure to find a spot near the engine or wheels for his travels. It seems that Boji's travels are always full of adventure and excitement!
A Furry Friendship Across Borders: The Tale of Boji the Stray Dog 
While on one particular journey accompanying Boji, McGrath noticed him sitting above the wheels, the so called "bogie area" of the train, which, in Turkish, translates to, you guessed it – "Boji", which is how he came to this name.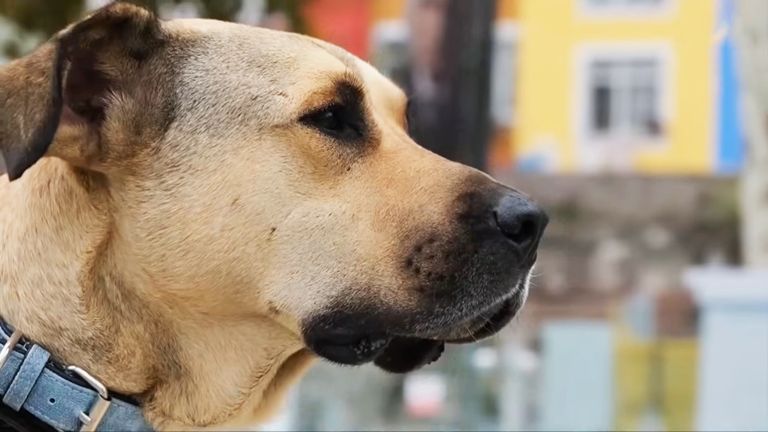 As the day went on, McGrath discovered that Boji only traveled on ferries going to particular destinations. A friendship blossomed between the two, transcending borders and cultures. This is the tale of Boji the stray dog and his newfound companion.
A Journey of Discovery for Boji on the Beşiktaş Ferry! 
Boji's journey of discovery began when he checked the two ferries at the terminal. According to McGrath, Boji knew which one was heading to Eminönü, and which one was going to Beşiktaş.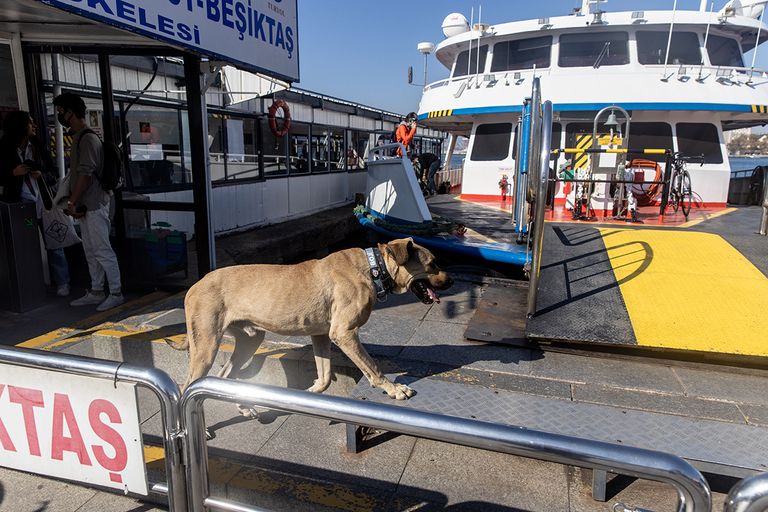 He decided to hop on the Beşiktaş ferry, seemingly taking a liking to the journey. Boji's adventure across the Bosporus was a memorable experience, and he will surely never forget his travels aboard the Beşiktaş ferry.
Boji the Stray Dog's Interesting Relationship with Humans and Cats 
McGrath encountered the friendly stray dog, Boji, on the streets of Istanbul. Boji was known for being quite friendly with humans, despite his tendency to ignore instructions. However, his relationship with cats was a different story; much like other dogs, Boji wasn't a fan of felines.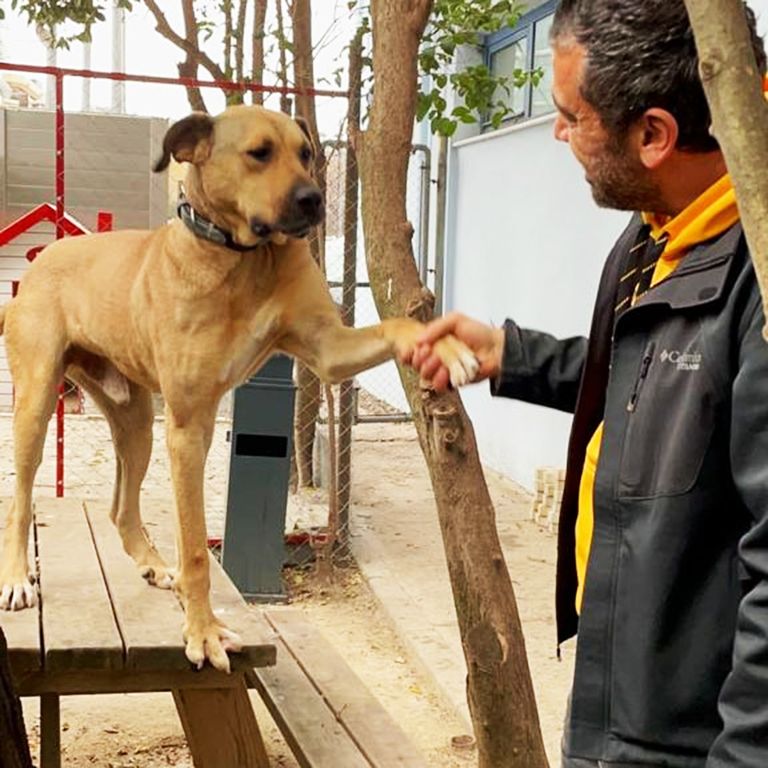 The Getty Images photographer witnessed this firsthand. Despite the differences between Boji's relationships with humans and cats, one thing is for sure – the stray pup is sure to leave a lasting impression!
Boji: Istanbul's Street Dog No More 
Boji, Istanbul's beloved street dog, may have scared off the city's cats, but in his time on the streets he was beloved by all. McGrath said, "He just wanders around, everybody pats him, he's super-happy.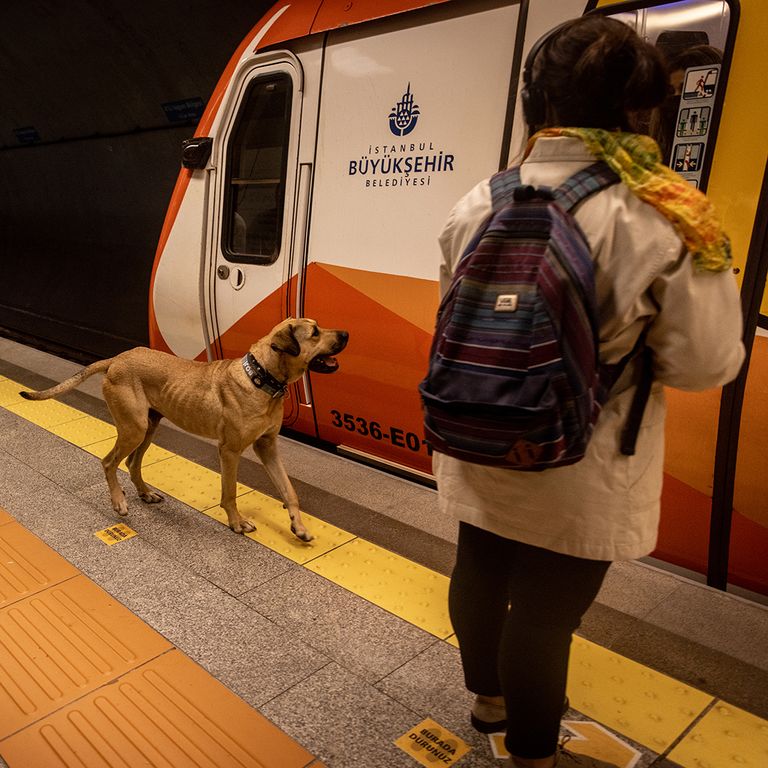 Apart from disliking cats, he's totally a perfect dog." But Boji's happy days on the streets wouldn't last forever. Istanbul's favorite pup found a forever home, but his memory will live on in the hearts of all he touched.
Boji's Unexpected Adventure Ends with a Home 
Boji's amazing story of exploration and adventure finally came to a close when he was adopted by a Turkish businessman named Ömer Koç. After countless miles and days of wandering around Istanbul, he finally found a place to call his own.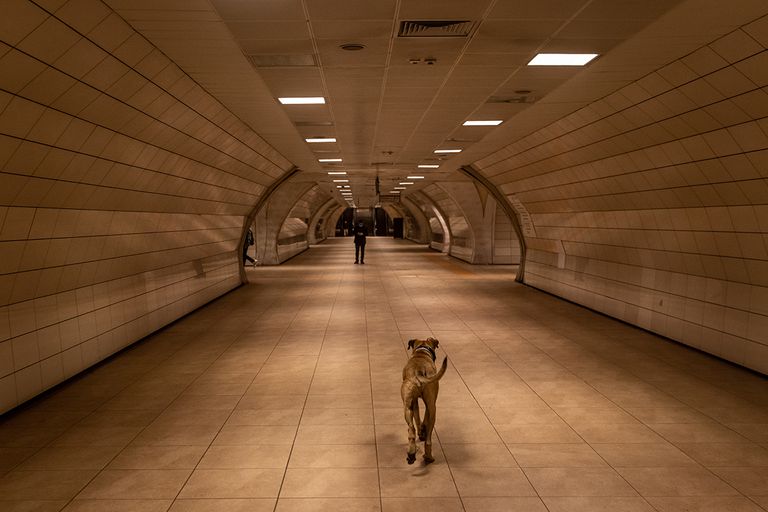 Although Boji's wanderlust is in his DNA, he never thought he'd be too scared to leave his home again. But thankfully he found a loving family to keep him safe and secure. His remarkable journey has come to a fulfilling end.
A New Beginning for Jackie and Her Dog 
Jackie Rakers was determined to find out for herself. After moving into her own apartment for the first time, she had a burning desire for her own canine companion. With her irregular working hours in the past, Jackie thought she wouldn't have the time to raise a pup, but something changed.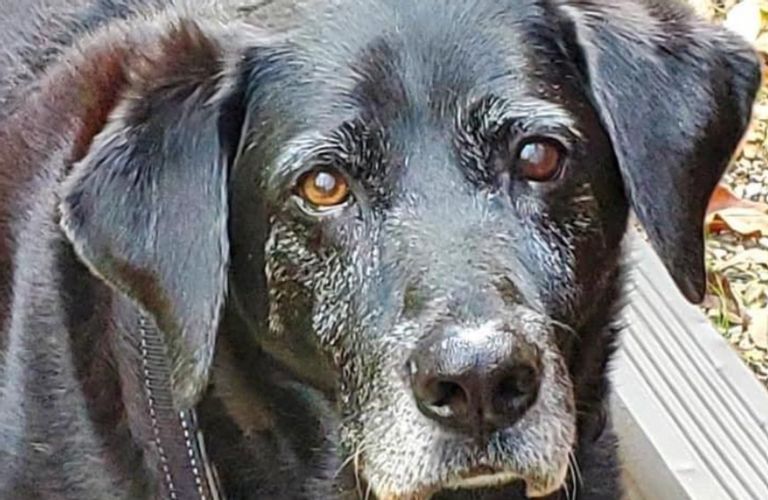 Her work schedule calmed down, giving her the opportunity to make her dream come true. Jackie was ready for a new beginning and the perfect pup to join her.
Life-Changing Journey Ahead: Jackie Discovers Animal Fostering 
Jackie was on her way to work, when something unexpected caught her eye. A sign advertising an animal rescue. Intrigued, Jackie decided to do some research and, upon discovering they fostered dogs, she figured she had nothing to lose.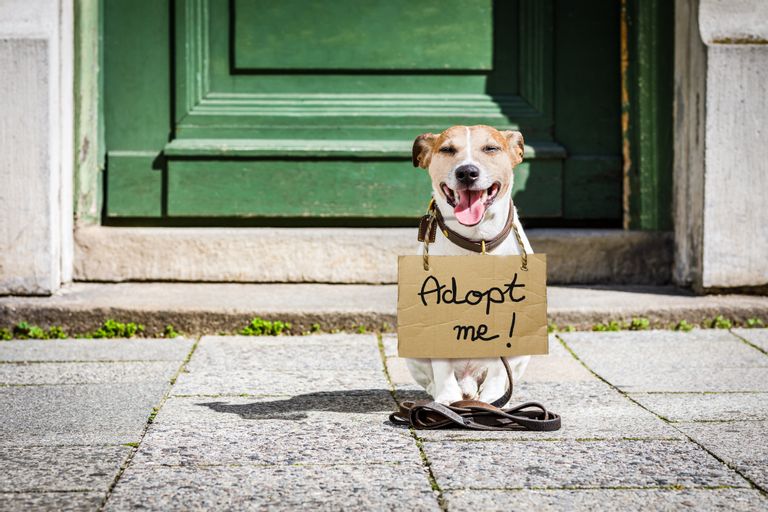 After all, fostering is a short-term commitment, so why not give it a shot? Little did Jackie know that this simple decision would set her on a life-changing journey.
Life Had a Pawsome Surprise in Store for Jackie 
When Jackie signed up with the animal rescue, she never imagined the impact it would have on her life. She fostered three dogs of varying breeds and sizes, but when her job changed and she needed to adjust to a new schedule, Jackie thought her fostering days were over.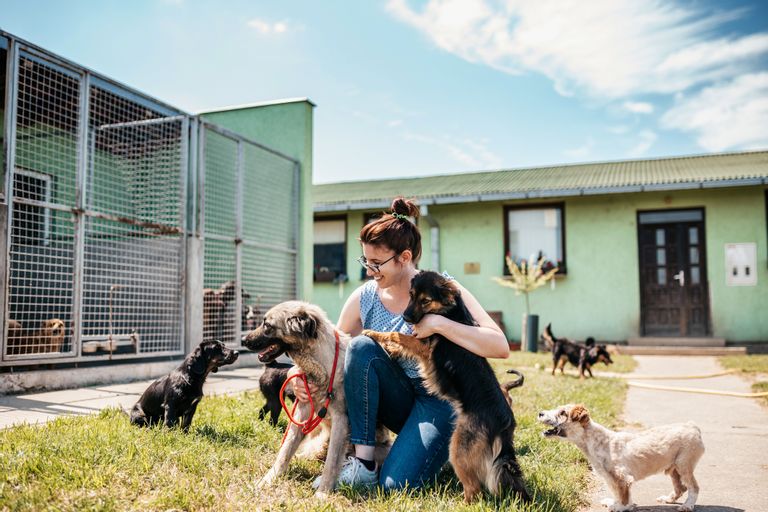 Little did she know that life had a pawsome surprise in store for her! Jackie's decision to foster was one she would never regret, and it changed her life for the better.
A Chilly Winter Morning That Changed Heaven's Fate
On a cold winter morning, Jackie scrolled through Facebook and stumbled upon a post that grabbed her attention. Different from the usual posts of dogs up for foster, this one had a photograph of a frightened five-month-old pup named Heaven.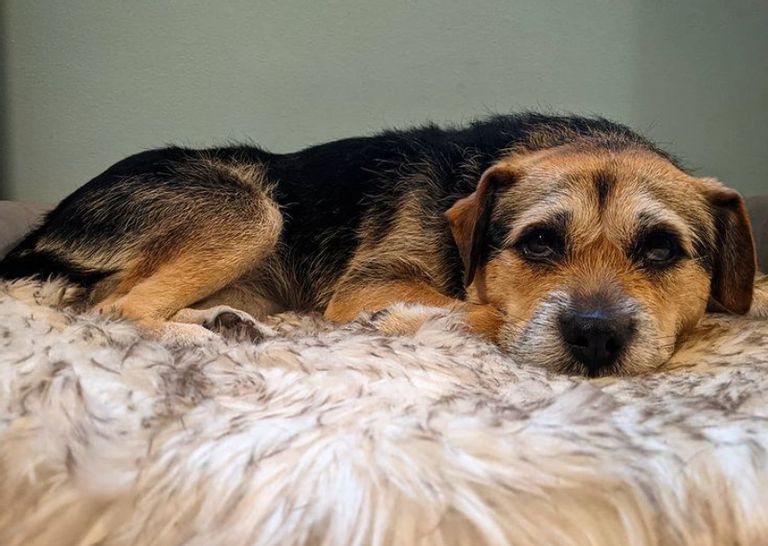 Jackie instantly knew she wanted to help this pup in need of a loving home. She felt a strong urge to make a difference in this pup's life and give it a chance at happiness. Jackie was determined to provide Heaven with the love and care it deserved.
A New Home For Heaven 
When Heaven was rescued by the Kentucky River Regional Animal Shelter, she was scared of her new surroundings, people and anything that made a loud noise. Jackie was determined to give her a new, loving home.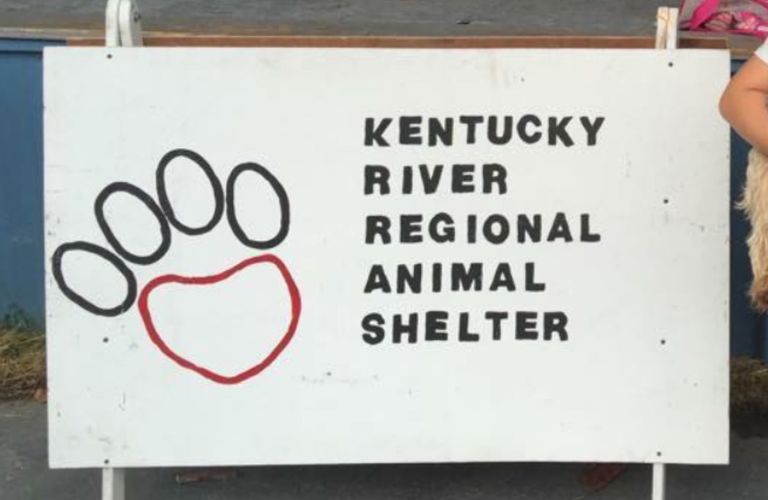 After three days, she brought Heaven home, but would she be able to adjust to her new environment? With patience and love, Jackie showed Heaven that life was full of opportunities and she would never be alone. Heaven has now adapted to her new home, and the bond between her and Jackie is blossoming more each day.
Jackie's Unfathomable Wave of Grief 
Jackie had taken Heaven to the vet for a checkup, and the vet asked if the dog had been adopted. Jackie revealed that she was simply fostering Heaven, but when the vet decided to adopt her, Jackie was struck with an overwhelming wave of grief.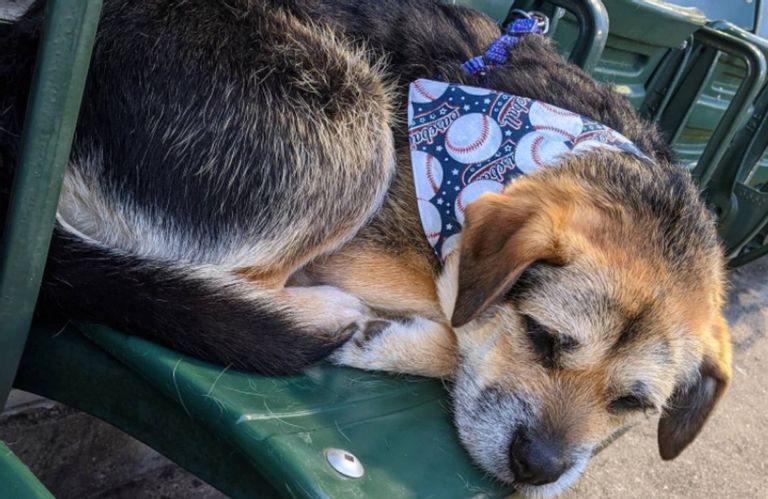 How could she possibly part with the pup she had come to love? Jackie was filled with conflicting emotions, as she weighed the bittersweet decision of letting Heaven go.
Heaven Sent: Cat Chasing Leads to Unexpected Reunion 
Jackie felt like fate had intervened when she received an unexpected phone call – Heaven, her beloved foster dog she had handed over to the vet the night before, had been chasing cats around her new home. Jackie was amazed and believed this was a Heaven-sent sign her Heaven wanted to come back to her. 
"She chased those cats until they got the message and brought her back to me," Jackie explained in an interview with News Break. After spending the previous evening in tears, Jackie was overjoyed to be reunited with her beloved pet.
Helping Heaven Overcome Her Anxiety 
Jackie was overjoyed to welcome Heaven back into her home, but her joy was mixed with worry. Heaven was often scared by unfamiliar people, loud sounds, and anything that disrupted her routine. Jackie was determined to help Heaven conquer her fears and anxieties.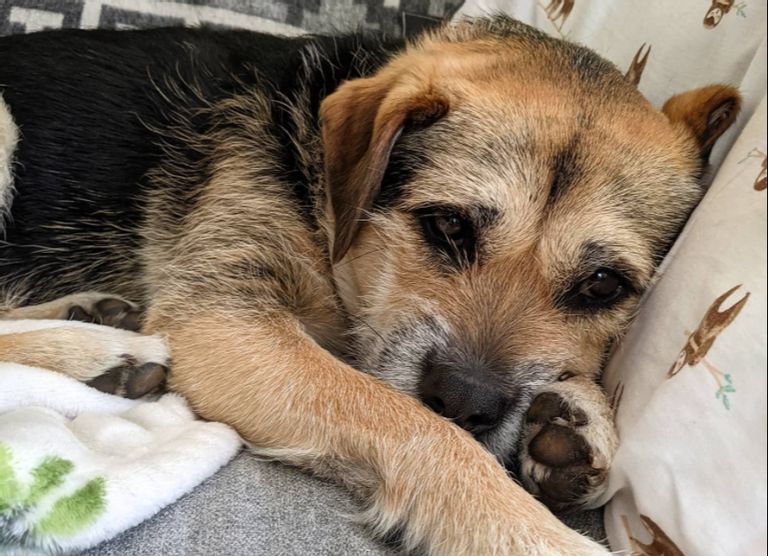 She began to introduce Heaven to new people, sounds, and experiences in a gentle and loving way, providing her with lots of reassurance and treats. With Jackie's patient guidance, Heaven slowly gained the confidence to be brave in the face of anything that once scared her.
Overcoming Anxiety: Jackie and Heaven's Journey 
Jackie and her pup Heaven were the perfect pair, but Heaven had one problem – her anxiety. Every time Jackie took Heaven on a walk, she would get excited then quickly become tense. Unable to contain her stress, Heaven would pull on the leash trying to get Jackie to turn back.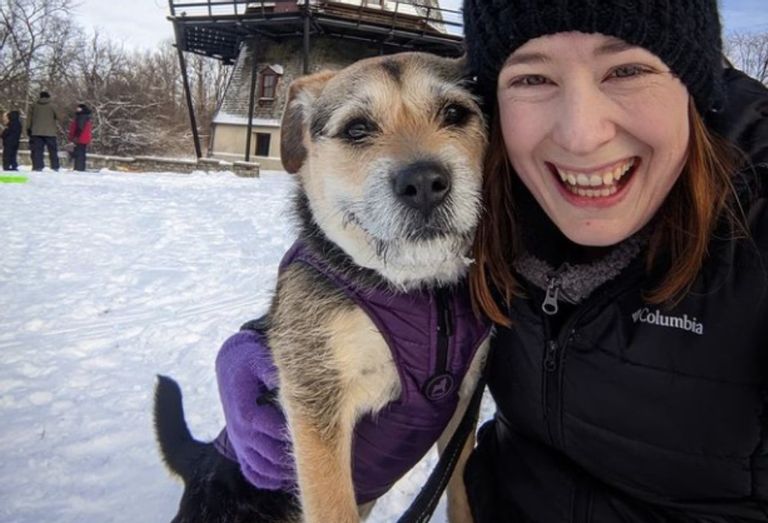 After a trip to the vet, it was revealed that Heaven was suffering from anxiety, leaving Jackie with much work to do. Jackie was determined to help her pup and together they embarked on a journey to overcome her anxiety.
Heaven Overcomes Her Fears 
Jackie understood that the only way for Heaven to conquer her fears was to face them directly. So, she kept taking her out for strolls, and soon Heaven was feeling at ease walking around the neighborhood.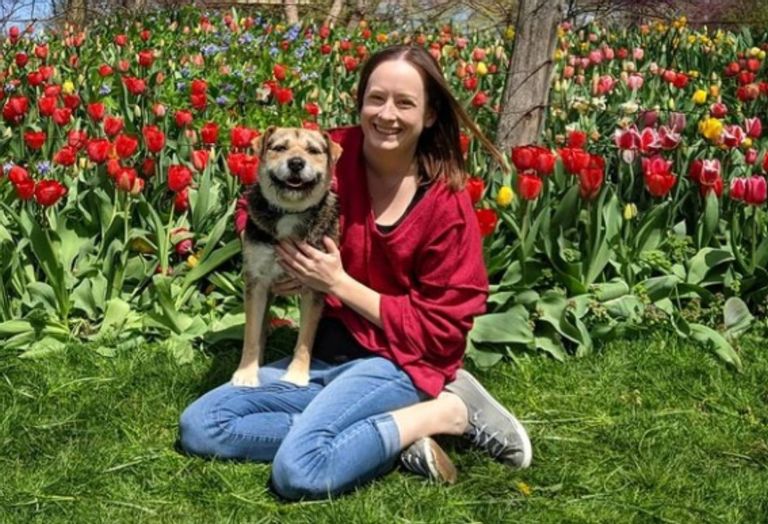 Then came the day of her greatest test – a trip to Home Depot! Despite her hesitation, Heaven bravely ventured into the store, and Jackie was delighted to see her furry friend taking this big step in overcoming her fears.
Heaven's Journey to Overcoming Fear 
Jackie remembered how Home Depot runs were the start of Heaven's journey to conquer her fears. Being a pet-friendly store, Home Depot was the perfect place for her to learn how to interact with people and socialize. When Heaven first entered the store, she was overwhelmed by the people and the cacophony of sounds.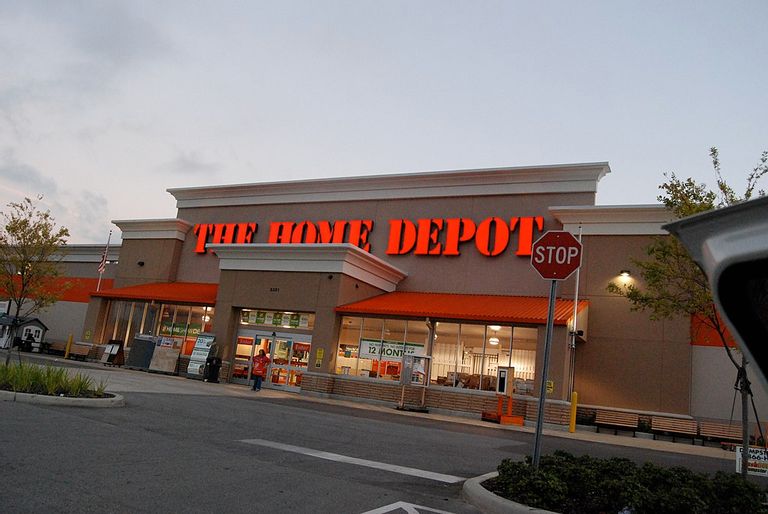 But then something extraordinary happened – Heaven began to gain confidence with each visit, and soon enough she was enjoying her time there! Jackie was amazed at the transformation and knew that this was only the beginning.
Heaven's Transformation at Home Depot 
Jackie and Heaven's trips to Home Depot started small, with each visit lasting only five minutes. But as time went on, Heaven began to feel more at ease and Jackie was able to use treats to help her stay calm around men – whom she was initially wary of.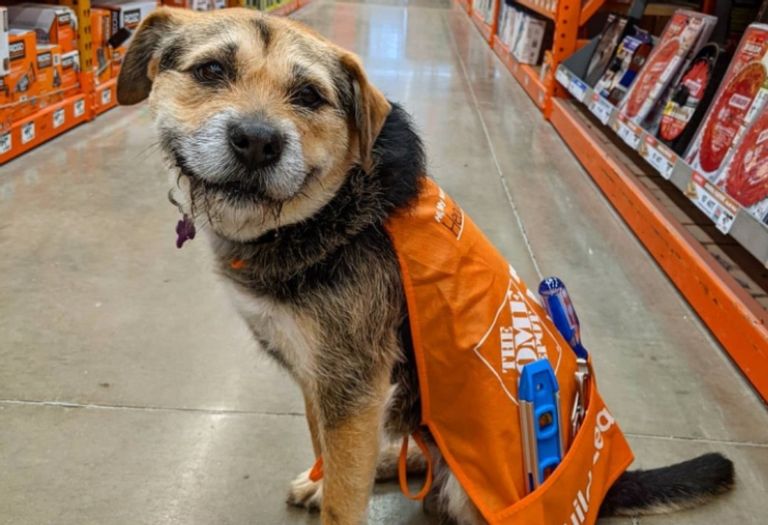 After a few trips, Heaven had been completely transformed, and Jackie couldn't have been more proud. Her Home Depot visits had given Heaven the confidence she needed to take on the world.
Heaven Brings Smiles to Home Depot 
Every moment at Home Depot was a treat for Heaven. Not only did she relish the sights and sounds of the store, but she also enjoyed the interactions she had with the people around her. As Jackie mentioned to The Dodo, Heaven would roam the aisles, only to suddenly stop and 'introduce' herself to a stranger.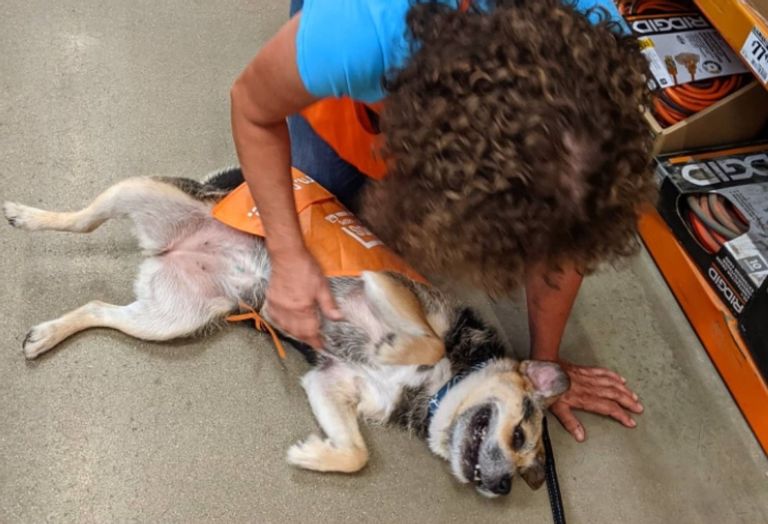 Her warm and loving nature was enough to turn any frown upside down. Even better, Heaven began to gain a loyal following of customers charmed by her friendliness. It's no wonder she was quickly becoming the store's unofficial mascot.
Heaven Overcomes Her Fear at Home Depot's Kids' Workshop 
Jackie was on a visit to Home Depot when a loud commotion caught her attention. She soon realized it was the Kids' Workshop, a place she had attended as a child. It was the perfect chance to see how Heaven, her once shy pup, would handle the noise and buzz of activity.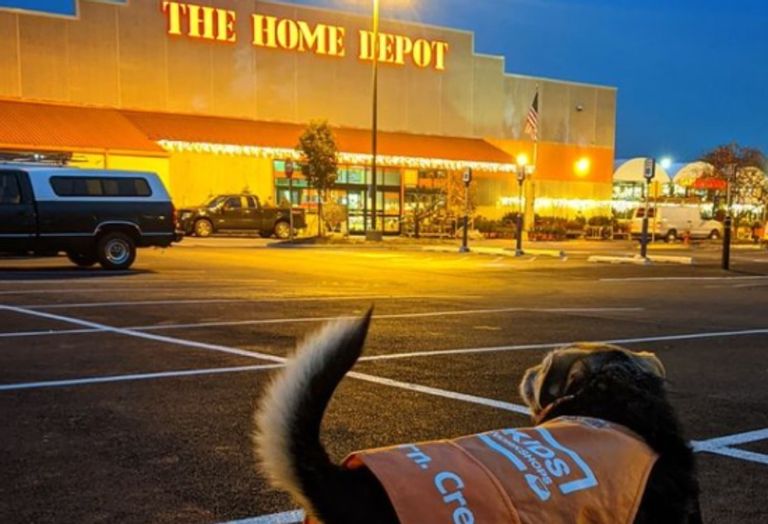 With a few encouraging words, Jackie guided Heaven through the workshop and watched in amazement as she flourished in the environment. Jackie smiled proudly as Heaven quickly made friends with the other kids and their pets. Heaven had come a long way, and Jackie was delighted.
Heaven's Dream Comes True at Home Depot 
Jackie was busily chatting away with the Home Depot staff, reminiscing about her own days at the Kids' Workshop, while guiding Heaven through there. Heaven was on her very best behavior, calmly interacting with the kids and staff, and the staff had a special treat in store for her.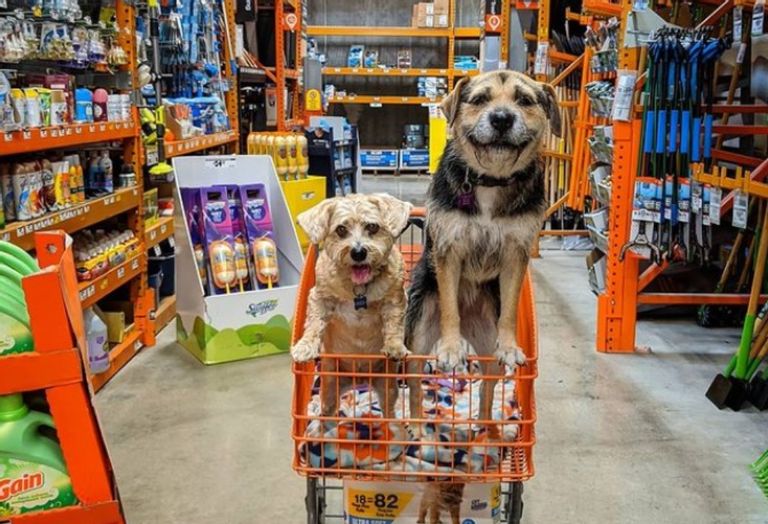 They rewarded her with…Her very own Home Depot apron! From that day onward, Heaven was a regular visitor to the store, decked out in her official apron.
Heaven is the Queen of Home Depot! 
Jackie always keeps Heaven's apron in her car, ready for their next Home Depot visit. As soon as it appears, Heaven trembles in sheer excitement, and she skips off to the store like she's the queen of the place!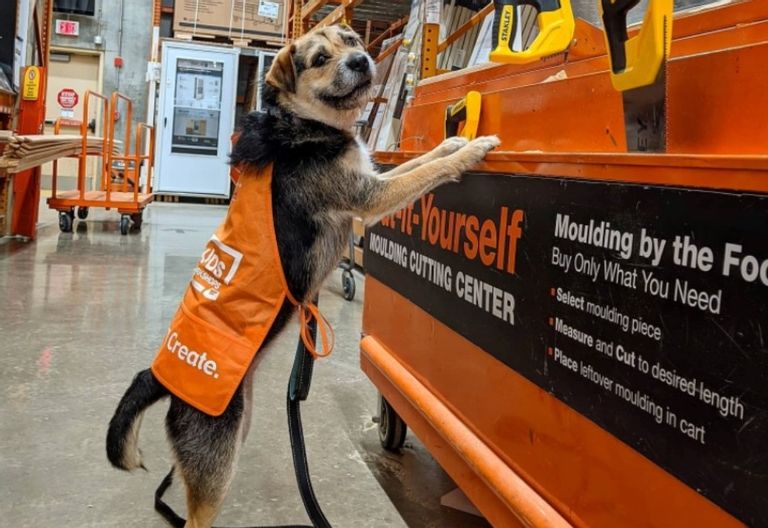 Jackie has shared that Heaven "walks around like she owns the place," and it's true – Heaven has become quite the popular pup! She's always ready and eager to explore, sniffing out new discoveries on every trip.
Meet Heaven - The Unofficial Member of the Home Depot Family 
Heaven may not have a cubicle, but she's still an important part of the Home Depot family! The staff know her by name, and there's even a photograph of the friendly pup in the break room.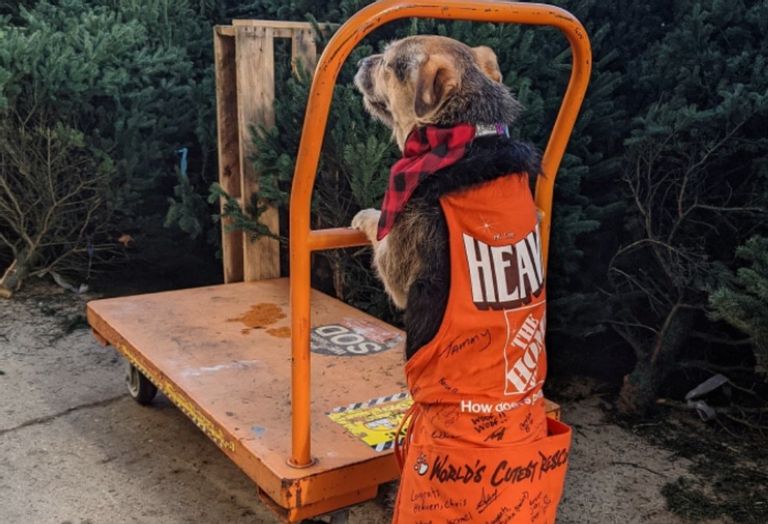 Even though she's not an official employee, Heaven has still made an impact in her own special way. She brings a smile to everyone's face and a sense of comfort to the store. Heaven truly is an asset to the Home Depot team!
Heaven Spreads Joy at Home Depot 
Heaven brings a dose of joy to everyone she meets at Home Depot! She engages with customers, offering them a warm greeting and a comforting 'embrace' whenever she sniffs out that they need it.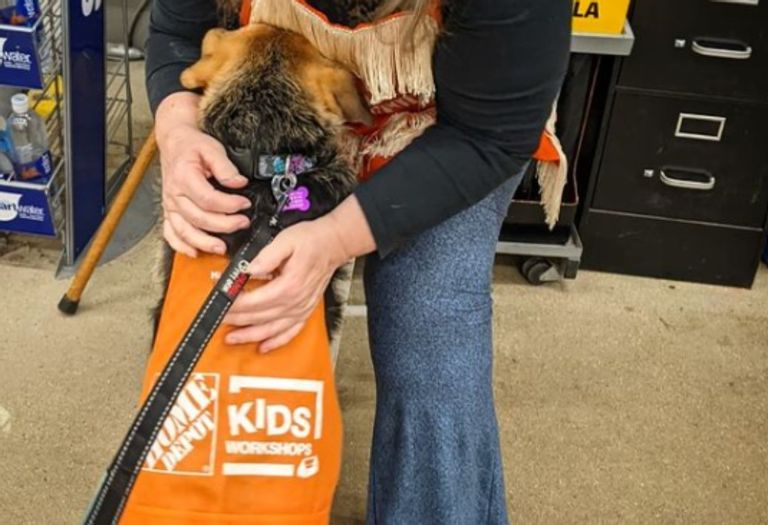 Jackie, now a regular at the store, sees Heaven's kind-heartedness in action and is amazed. Not only do the customers benefit from Heaven's presence, but her charm has touched the hearts of many! Heaven truly is an honorary, and exemplary, member of Home Depot.
Heaven's Journey to Becoming the World's Cutest Rescue Dog 2021 
Jackie had a vision for her rescue pup, Heaven, to become the World's Cutest Rescue Dog! She created an Instagram page for Heaven and was delighted to see her quickly gain over 13,000 followers.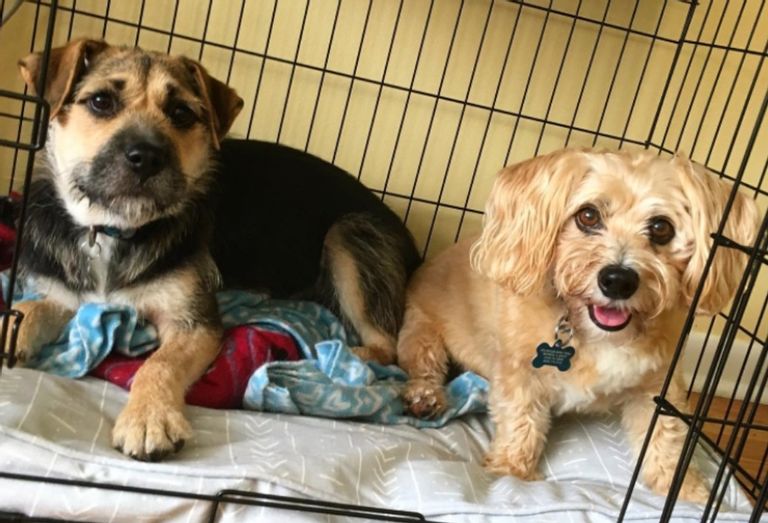 Heaven made it to the final list of contestants vying for the title, but would she win? Jackie was full of hope and anticipation as she waited to see the outcome. Perhaps Heaven's journey had only just begun!
Heaven's Inspirational Journey from Rags to Riches! 
Heaven, a rescued pup, achieved an unbelievable feat by winning the title of Cutest Rescue Dog in the World and beating over 10,000 other contestants! To top it off, she was rewarded with a year's supply of dog food and a $1,000 donation to her chosen animal rescue charity.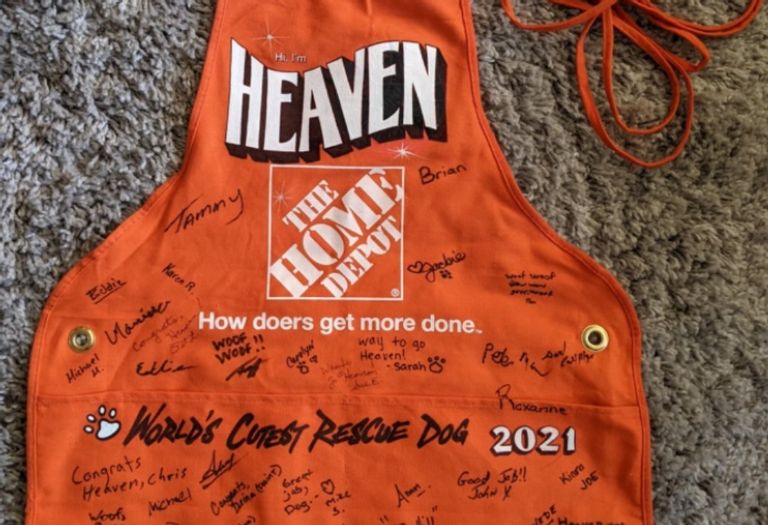 Her journey, together with her owner Jackie, is a remarkable one that will serve as an inspiration to pet owners and animal lovers alike.