Strange Laws and Regulations From Around the Globe
Common knowledge is that countries enforce rules to ensure the safety of their citizens. Yet, there are many laws that would raise a few eyebrows, like those concerned with what people eat, wear, or engage in for entertainment.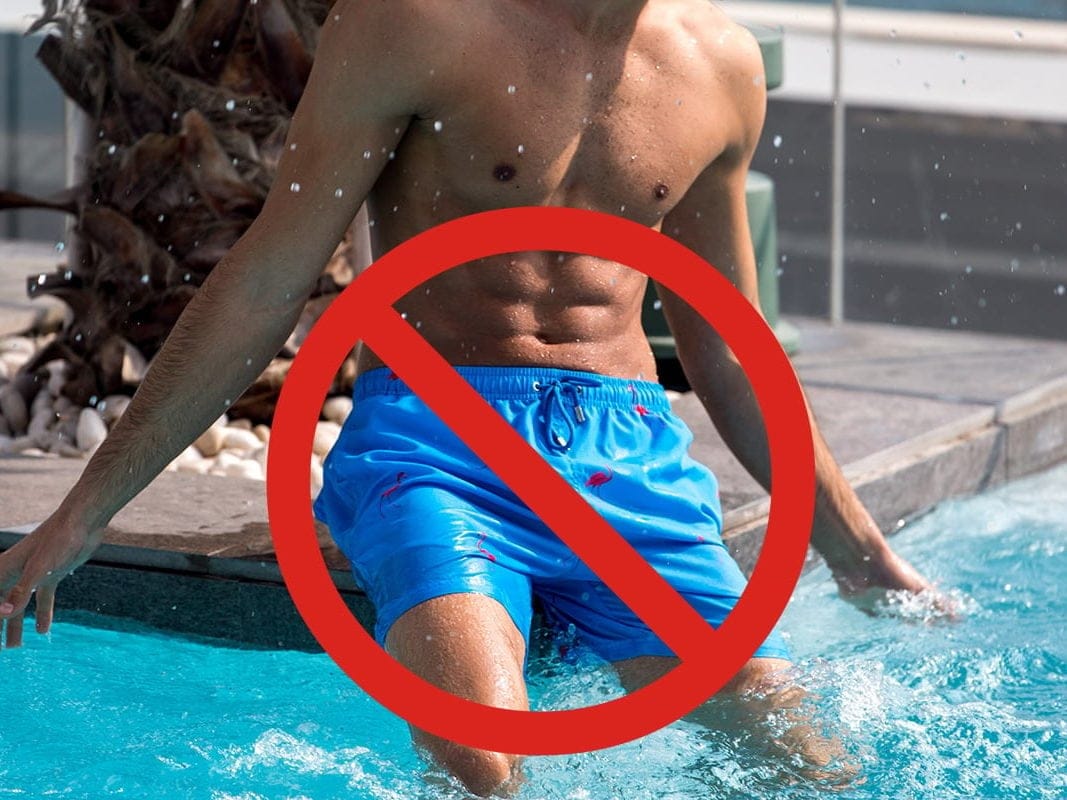 In this article, we'll highlight some of the weirdest laws around the world that could cost you an exuberant fine or some jail time.
Canadians Love Their Music
It's not unusual for people to hold their nation's art in high regard. Still, we think enforcing a law about it is a little extreme.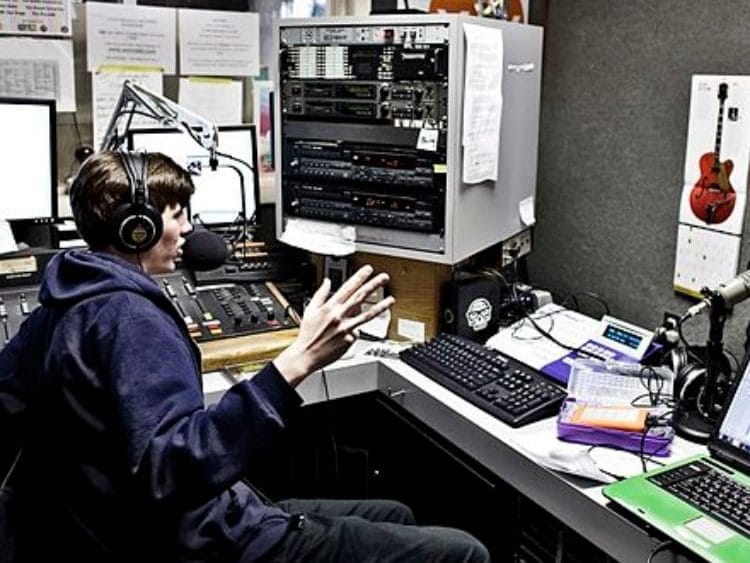 In Canada, radio stations are required to ensure that 35% of their weekly content is from Canadian artists. So, if you visit the Great White North, you're bound to hear songs by Celine Dion, Justin Beiber, Nickelback, or The Weeknd.
No Hiking in the Buff; You're in Switzerland!
Many people believe that free hiking is a therapeutic practice that involves releasing emotional burdens and appreciating one's body. While hiking in the buff is not technically illegal in Switzerland, you might end up getting apprehended for breaking public indecency laws in certain cantons.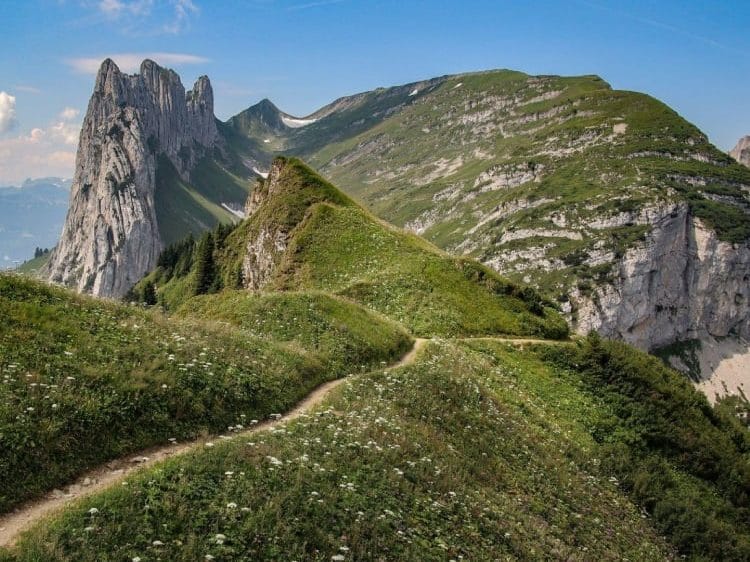 A well-known example is the Appenzell case in which a free hiker was fined $109 for being spotted by young children. We wouldn't that to be you so remember to stay clothed while hiking in this area.
No Refueling on the German Autobahn
Speeding along the highways of the German Autobahn would be a dream come true for many road maniacs. Germany is famous for being the only country housing motorways with little to no speed restrictions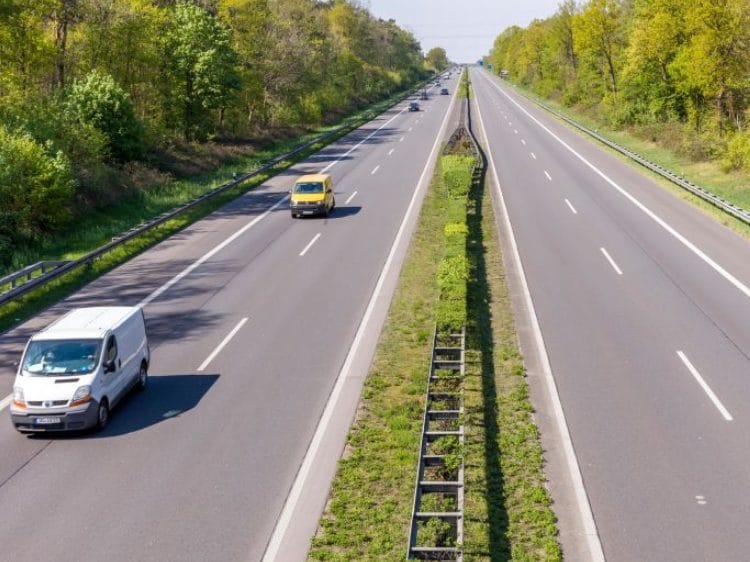 The only downside is that once you're on the road, you'd better not run out of gas, refuel, or disembark from your vehicle. You're either racing all the way or not at all!
Don't Get Caught Feeding Pigeons in Venice, Italy
Getting drawn to a flock of pigeons at a tourist spot is inevitable. You are compelled to snap a few pictures for social media and feed them because they are adorable.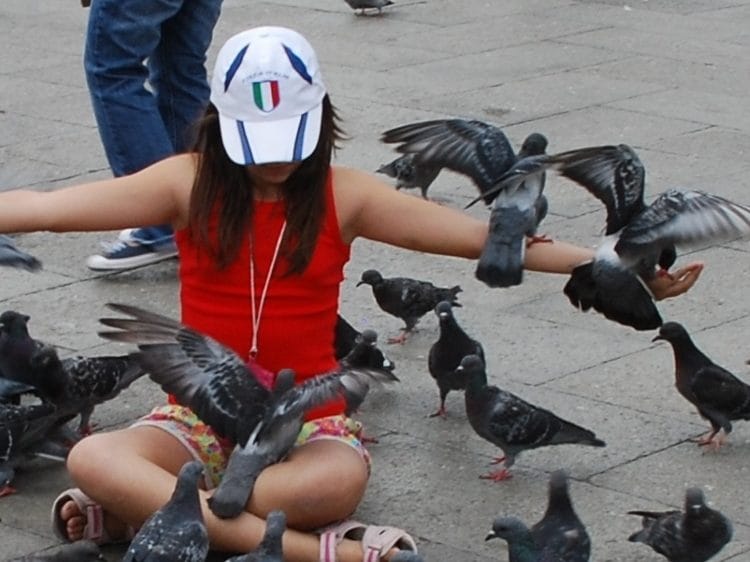 Well, refrain from doing so when you meet them anywhere in Venice, especially in Saint Mark's Square. The prohibition came into effect in 2008, and those who violate the law are fined €700, and rightfully so, as the clean-up costs every citizen €275 annually.
Wearing High Heels to the Acropolis is Forbidden
Packing a pair of stilettos for a vacation is a must, but not when you are on holiday in Greece. Even more so if you visit the 2500-year-old ruins of the Acropolis because wearing high heels is forbidden there.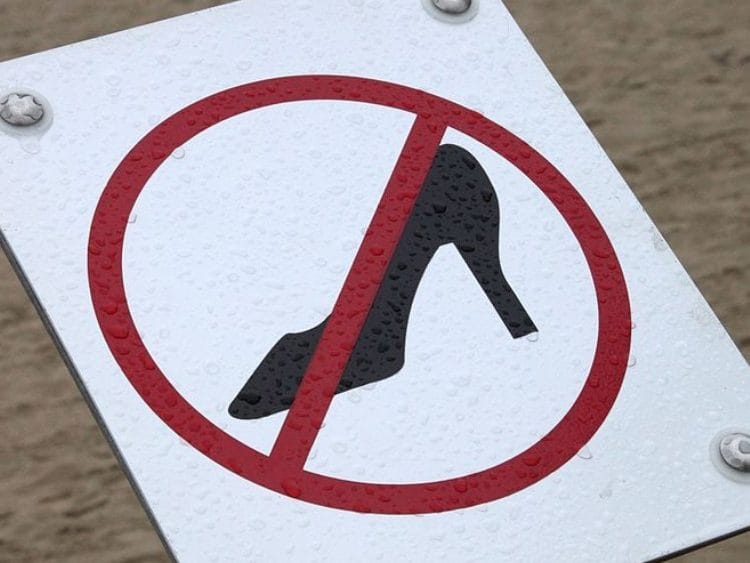 The ban was implemented in 2009 to protect the historical place from further damage due to the sharp-heeled shoes. Why anyone would wear them to dirt-ridden, rough-terrain hills in the first place is a wonder! 
Better Keep That Gum Hidden in Singapore
If you enjoy chewing bubble gum, Singapore is not the place for you. After spending over $100,000 cleaning gum litter in public spaces, the Singaporean government outlawed the chewing, production, and importation of gum across its borders in 1992.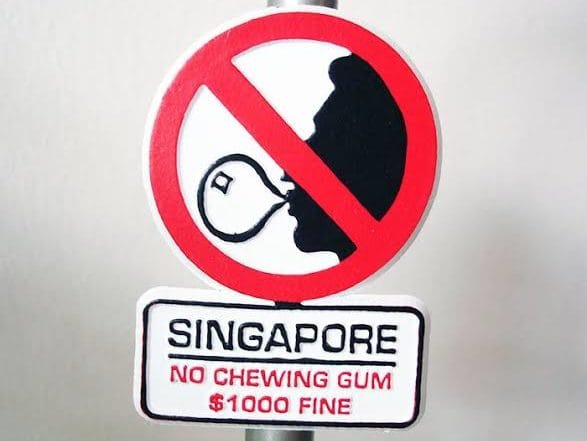 The only gums excluded are special dental or nicotine ones. As defaulters can get fined or imprisoned, you'd better stay off that recreational confection next time you're touring this city.
Wearing Winnie the Pooh T-Shirts Prohibited in Poland
Speaking of the weirdest laws worldwide, this one has our attention. Poland prohibits people from wearing Winnie the Pooh t-shirts. Yes, you heard right. If you've noticed, the famous A.A. Milne's character is not wearing pants, which doesn't go down well with the Polish.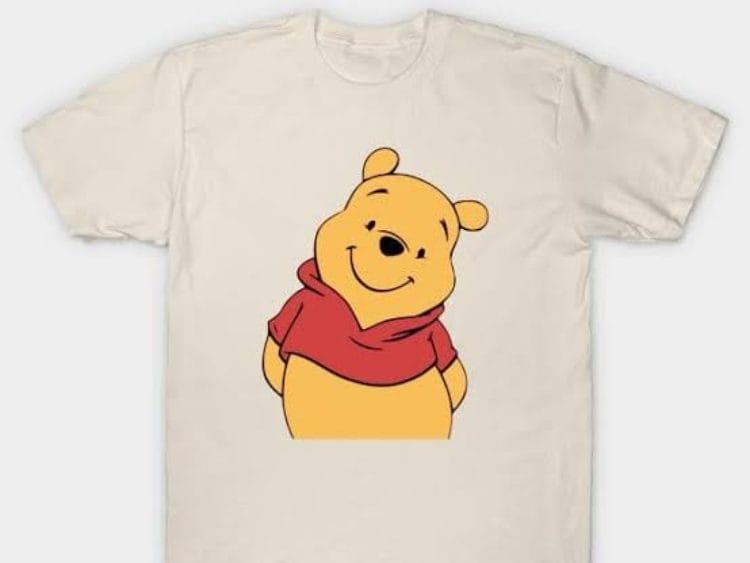 You will not find the bear hanging out, especially in the playgrounds or schools, because it is considered too risque of a character for the impressionable Polish kids to be around.
French Beaches Require Men to Wear Speedos
French men have a thing for speedos, or so we thought until the reason became clear. They have no choice but to wear them on French beaches. It's a hard rule no one can flout.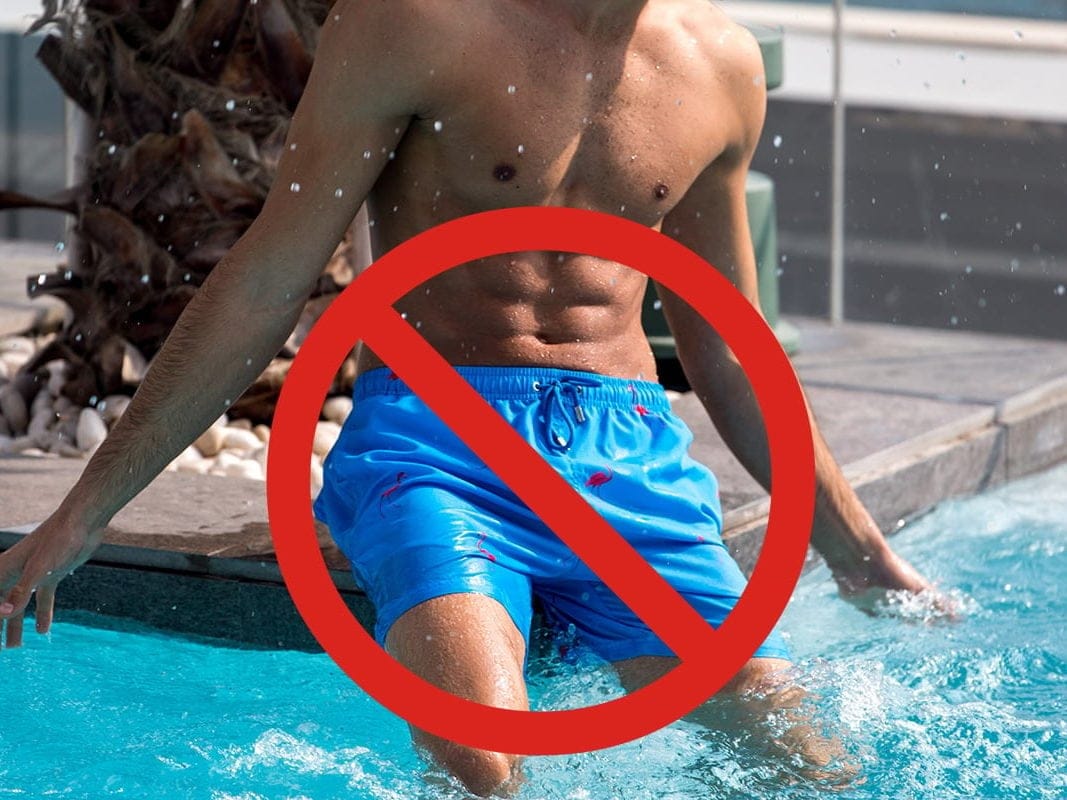 The law has been crafted with much thought – it's to dissuade people from entering the water wearing clothes they could have been walking around all day. In fact, the men have to lose their shirts, too, before getting into the water.
Suits of Armor Not Allowed in British Parliament
If you've been dreaming of dressing up as a medieval knight for your visit to the British Parliament, perish that thought. You aren't allowed to enter the place wearing a suit of armor, no matter how big of a fan you are of the attire.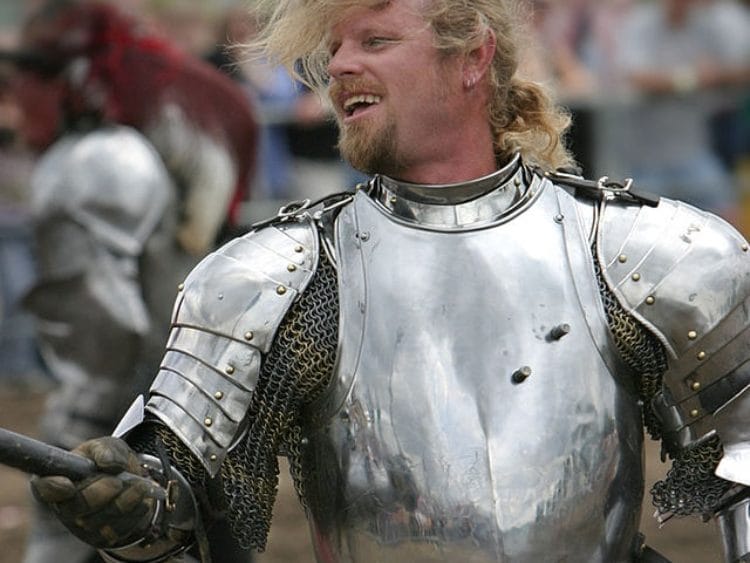 A law to that effect dates back to 1313; the Brits can revoke it but have yet to bring the out-of-fashion costume of the middle ages back into vogue.
Drinking and Riding a Cow is Illegal in Scotland
It is common knowledge that driving under the influence is unlawful around the globe. Little did we know that riding a cow while drunk is an offence in Scotland.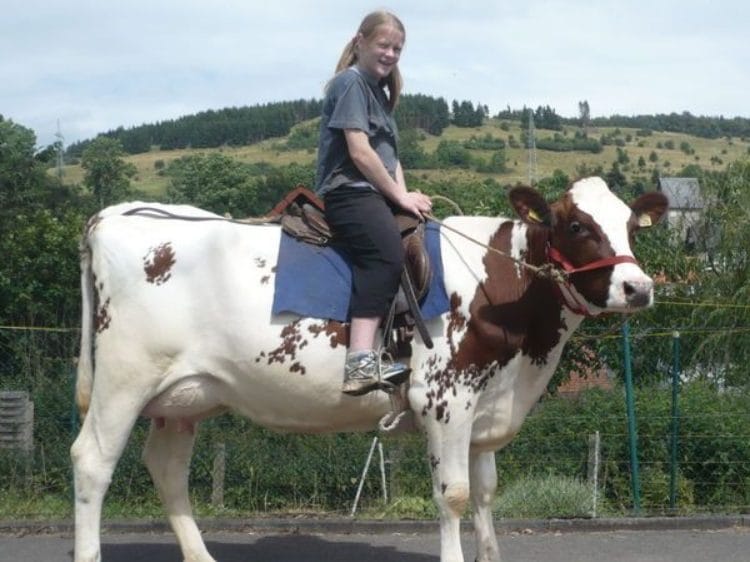 Of course, the list does not stop on cattle, and one is not allowed to take charge of steam engines, horses and carriages. Before we forget, the same goes for loaded firearms. Well, it does make sense to us, but what about you?
No Camouflage Clothing in the Caribbeans
Before visiting any place for a holiday, one should check the rules, especially the clothing allowed at that particular destination. Why do we say so? It is because islands like the Caribbean do not allow individuals to wear camouflage clothing.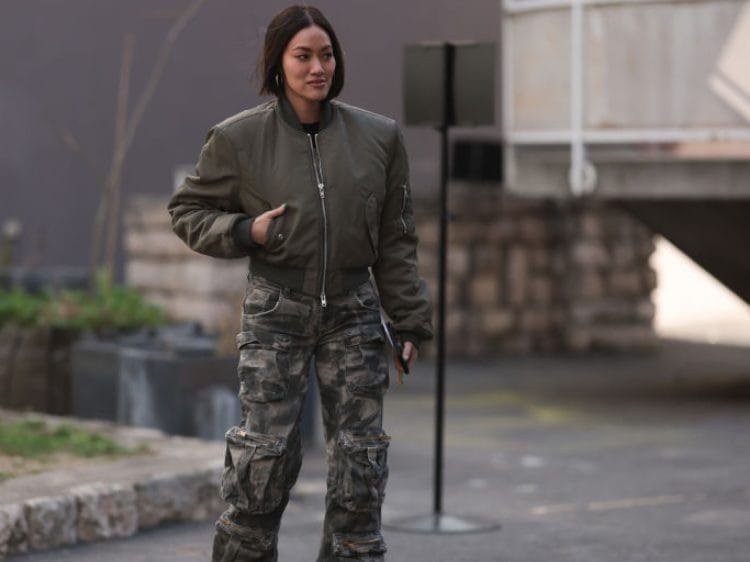 Camo gear is to be donned only by the military, and therefore regular public and tourists are banned from wearing camouflaging outfits. Other holiday hotspots that do not permit such attire are Barbados, Dominica and St. Lucia.
Sri Lankans Don't Allow Selfie with Buddha
With the advancement of technology, high-resolution cameras have become a part of our phones. This addition has resulted in us clicking selfies wherever we go, but there are places where selfies are banned. For instance, clicking selfies with a Buddha statue is banned in Sri Lanka.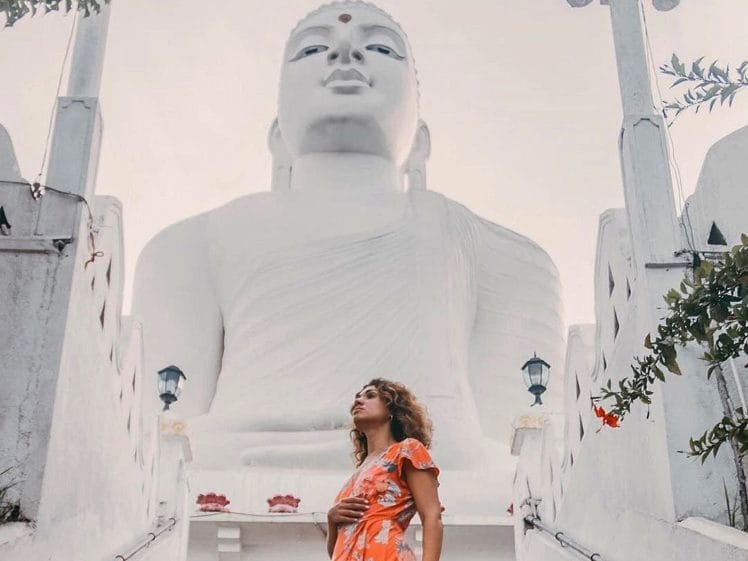 Facing your back toward the deity is considered disrespectful, hence the move of prohibiting such pictures. Better to take the law seriously, or one can see some prison time.
No Face Covering Allowed in Denmark
It is hard to identify people when they cover their faces with a mask, so to tackle that problem, Denmark introduced an anti-mask law. Nonetheless, it covers all categories of face covering, including any piece of clothing. So if one is out in public, one cannot hide their face entirely, and a breach of this law has serious consequences.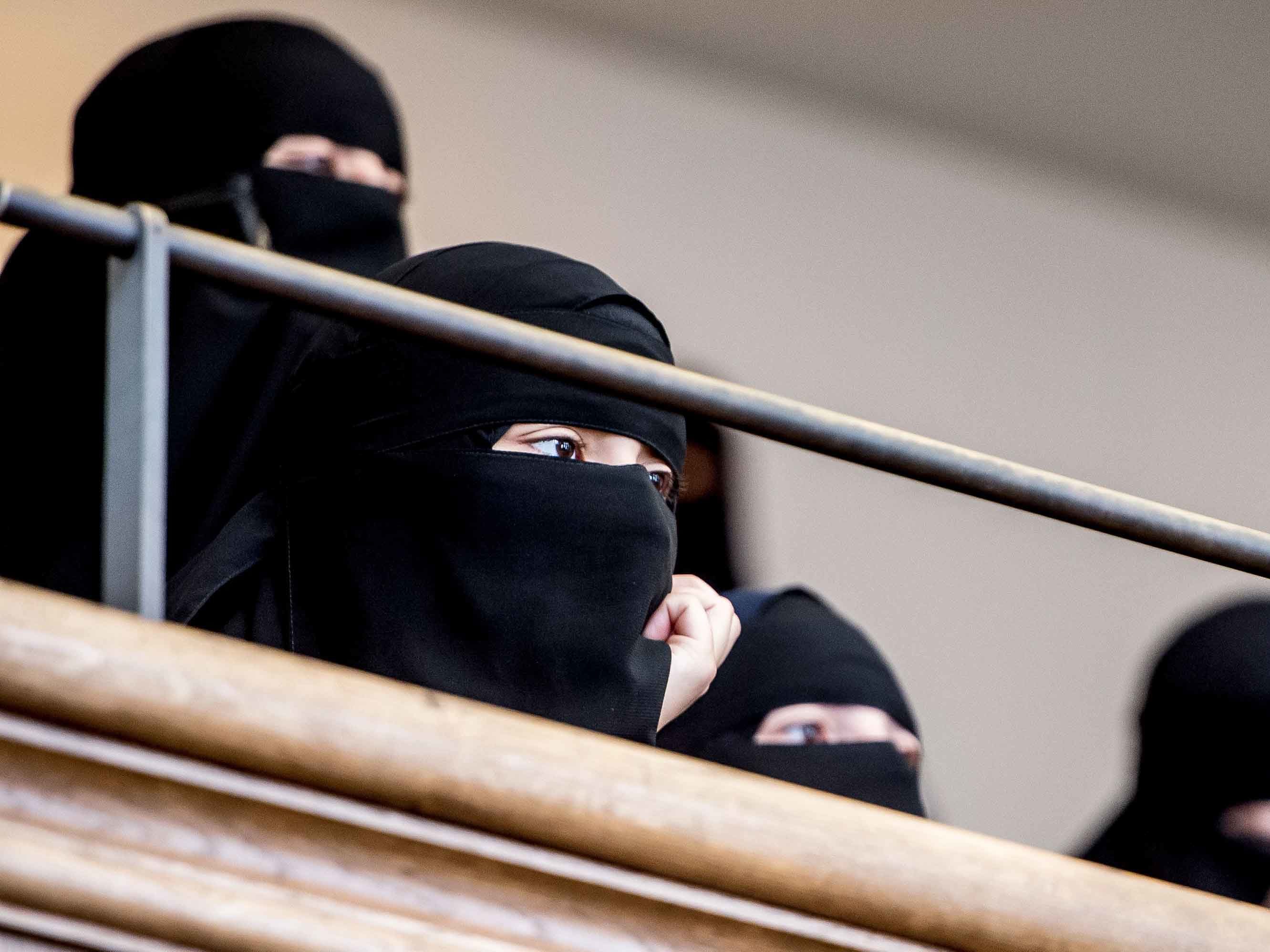 No doubt locales have opposed this law, but when one is a tourist better not mess with the legal system of a foreign land.
I Do North Carolina Style
We know sometimes it is hard for unmarried couples to find a hotel room, which results in them lying about being married. This little white lie may work in other places but not in North Carolina.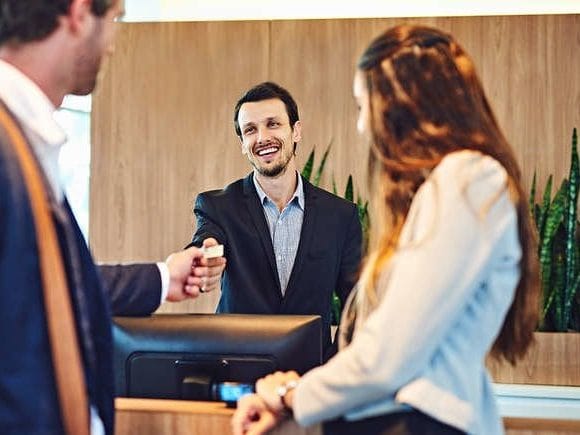 It is because if a pair checks into a hotel in this state claiming to be husband and wife, their union would automatically get legal recognition. So lovers better think twice before booking a room in North Carolina.
No High-Flying Fun in Victoria, Australia
In the charming region of Victoria, Australia, where Melbourne resides, soaring kites are not always welcome. Bizarrely, it's unlawful to fly a kite or engage in a game in public spaces if it irritates others.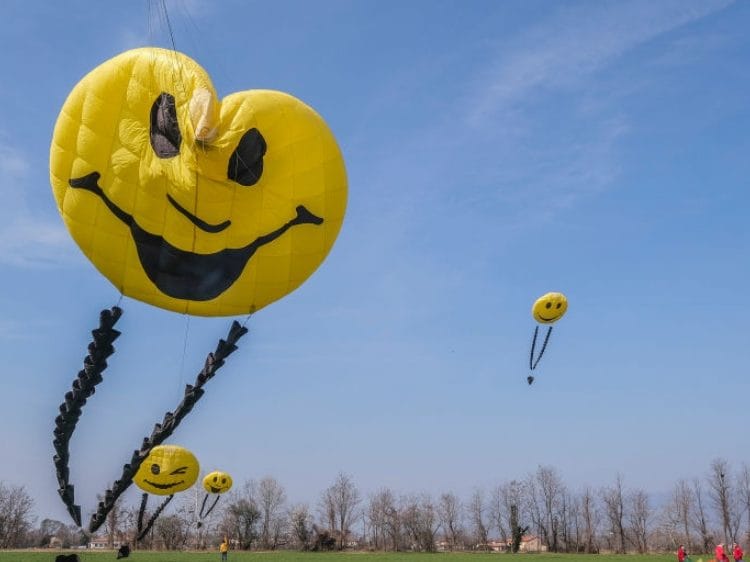 This peculiar rule, tucked away in the Summary Offences Act of 1966, might seem stringent, but worry not—locals are likely to overlook your high-flying escapades during your visit.
Grounded Kites in Buenos Aires, Argentina
Australians aren't alone in their aversion to kite-flying. Since 1907, Buenos Aires' laws have curbed the innocent pleasure of kite-flying in the Argentinean capital. However, a partial reprieve in 1989 made squares and parks kite-friendly zones.
While you can now relive your childhood memories in these designated areas, dare not venture beyond them with your colorful, airborne companion.
Splash-Free New Year's in Cambodia
New Year festivities in Cambodia can be quite the frenzy, prompting the capital city of Siem Reap to prohibit water pistol sales during the revelry. Enforced to avert "traffic accidents" and "public disorder," this peculiar ban keeps water gun skirmishes at bay.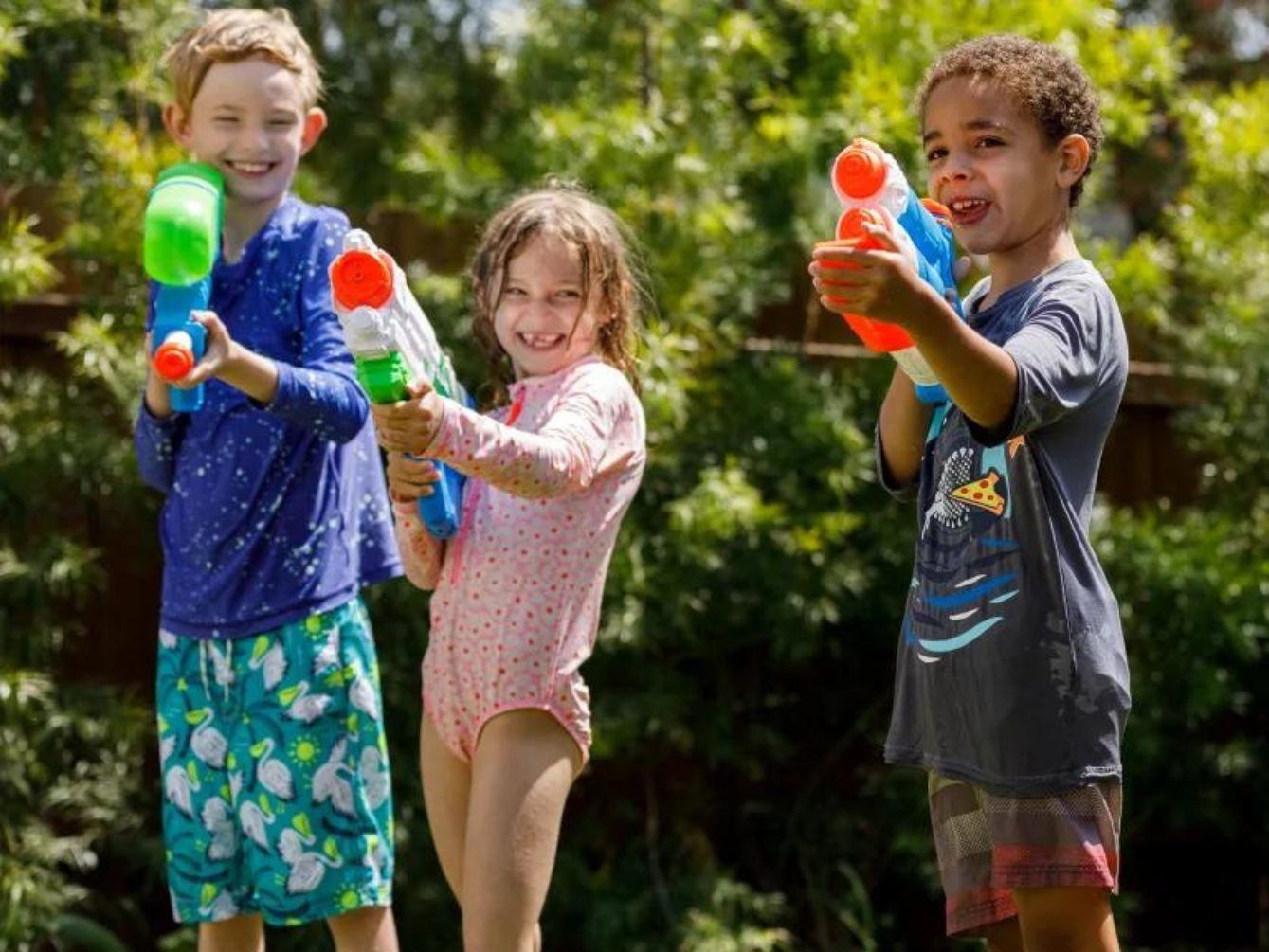 While the rest of the year welcomes playful aquatic warfare, New Year's celebrations see shop owners keeping these plastic toys out of reach.
Barcelona's Bare-Chested Ban
Basking in Barcelona's sun may tempt you to shed some layers, but beware! The city's 2011 law demands proper attire in public spaces, confining swimsuits and shirtless attire strictly to beaches and pools.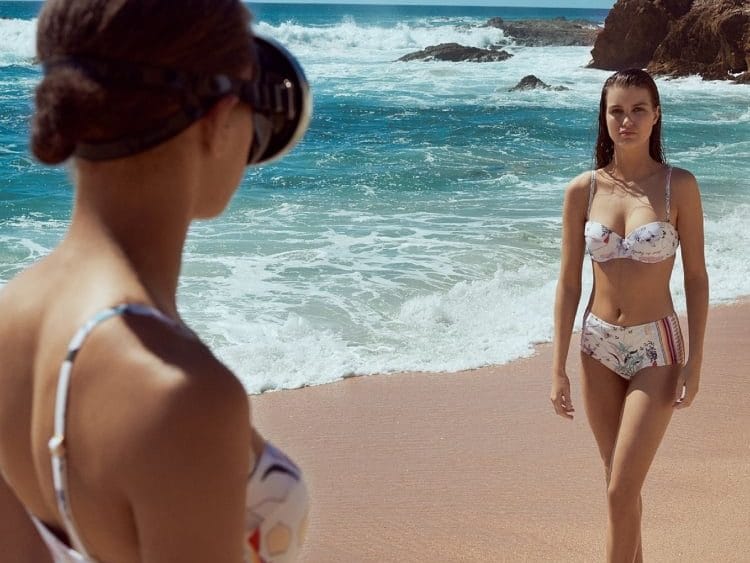 This Mediterranean haven seeks to preserve its elegant atmosphere, and violating the dress code could set you back a hefty €260. So, when exploring Barcelona, keep it classy and fully clothed!
Watch Your Words in the U.A.E.
In the culturally rich United Arab Emirates, cursing might land you in hot water. Article 373 of the UAE Penal Code considers swearing as tarnishing a person's honor or modesty. This extends beyond spoken words to encompass indecent gestures, text messages, and social media, even forbidding risqué emojis.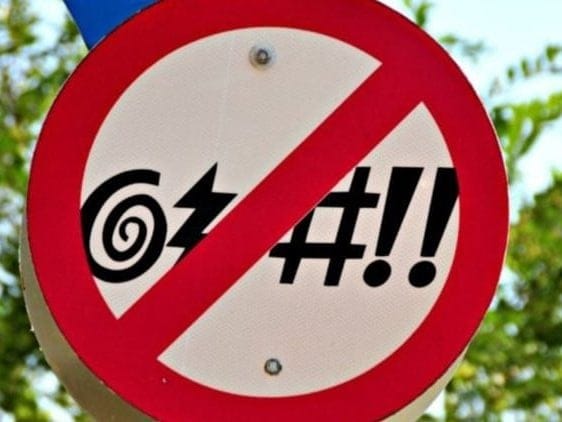 A recent case saw a man facing three weeks in jail for an ill-tempered message to a car dealer. When visiting the U.A.E., keep your language squeaky clean!
Russia Prohibits Wearing Lace Underwear
In 2014, the Russian government decreed a law that undies are to be made with at least 6% cotton. They claim this is for health and safety reasons, but many women across the nation opposed it.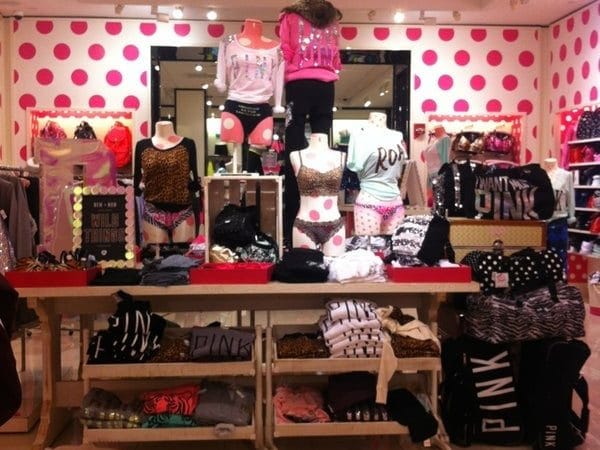 Sadly, the law is still in effect and you can't buy lacy underclothes. How they'll be able to detect what you're wearing underneath is a different subject, though.
Dancing After Midnight Was Against the Japanese Law
Dancing after midnight was outlawed in Japan for several decades like it was in the '80s movie "Footloose." In 1948, while U.S. soldiers were colonizing Japan, a ban was announced to stop Americans from corrupting Japan's good citizens.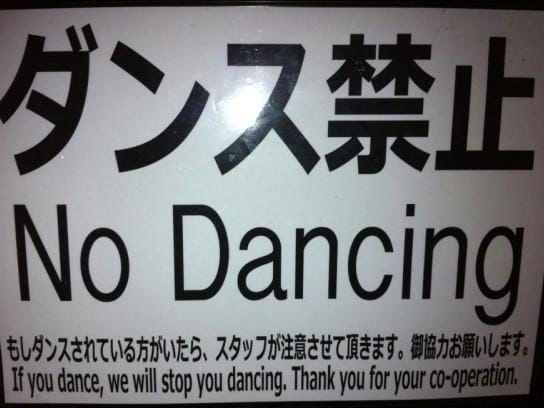 The government finally lifted the ban in 2015, but you can dance after midnight only if it's a well-lit nightclub dance floor session. The only thing you can't do is dance down in the dark – that's just too American.
Artwork Display Is a Must in Wyoming Buildings
Hanging a wonderful painting can undeniably elevate the aesthetics of a room. Yet, what if it is made a stringent law? Yes, that's precisely the case in Wyoming.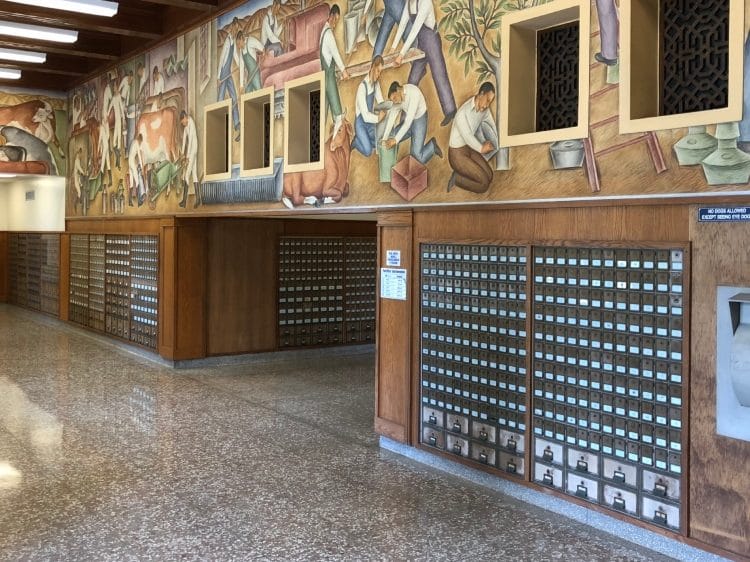 Public buildings in this U.S. state must have artworks displayed that cost almost 1% of the building's cost, but no more than $100,000. However, it must be approved as art. So you can't simply hang a doodle on Post-It notes!
You Can't Just Die in Sarpourenx, France
If you plan on crossing over anytime soon, you might want to avoid Sarpourenx. That's right! Their laws forbid passing on if you've not purchased a burial space in the local cemetery.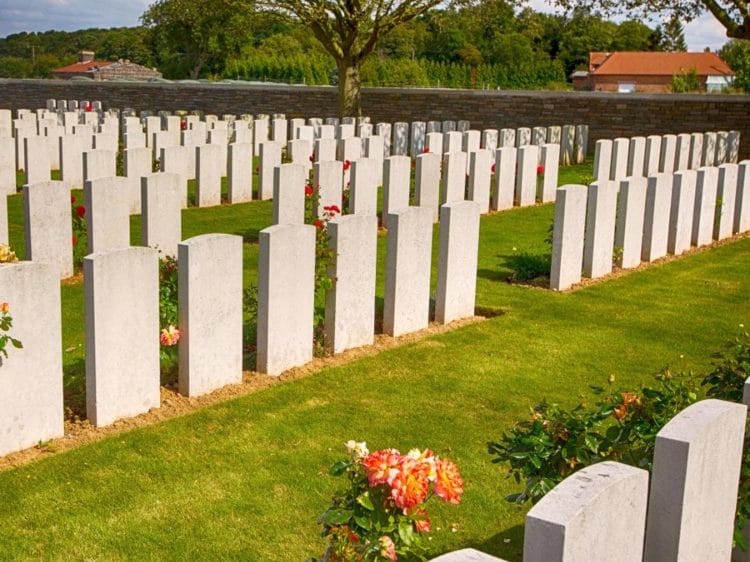 It's like they're saying, "Sorry, no dying allowed here. Try the next town." We can't blame them, though, the Mayor issued a statement in 2008 explaining that the cemetery was full. He also assured that the town will punish offenders, even though we're not sure how.
The Roman Law of Dog Walking
You know what they say—a tired dog is a good dog. Vets recommend enough exercise for pets because they'll have little energy left to engage in unwanted behaviors. Rome has intermixed this theory with their laws against animal cruelty.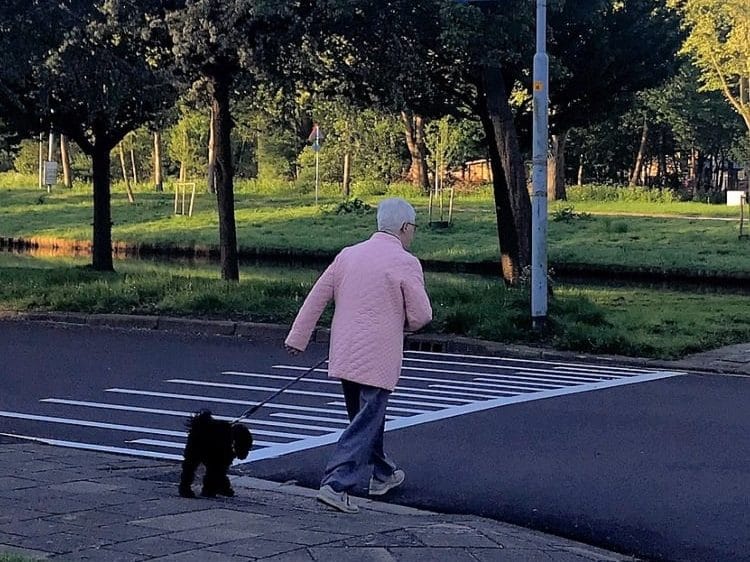 The authorities could charge you $625 for refusing to walk your dog each day. So, take your pooch out for a jog around the Colosseum or a brisk walk through the Vatican City.