Surprising Famous Siblings You Didn't Know Existed
Celebrities might seem untouchable, but they have families just like the rest of us. Some of them even have brothers and sisters in the public eye as well.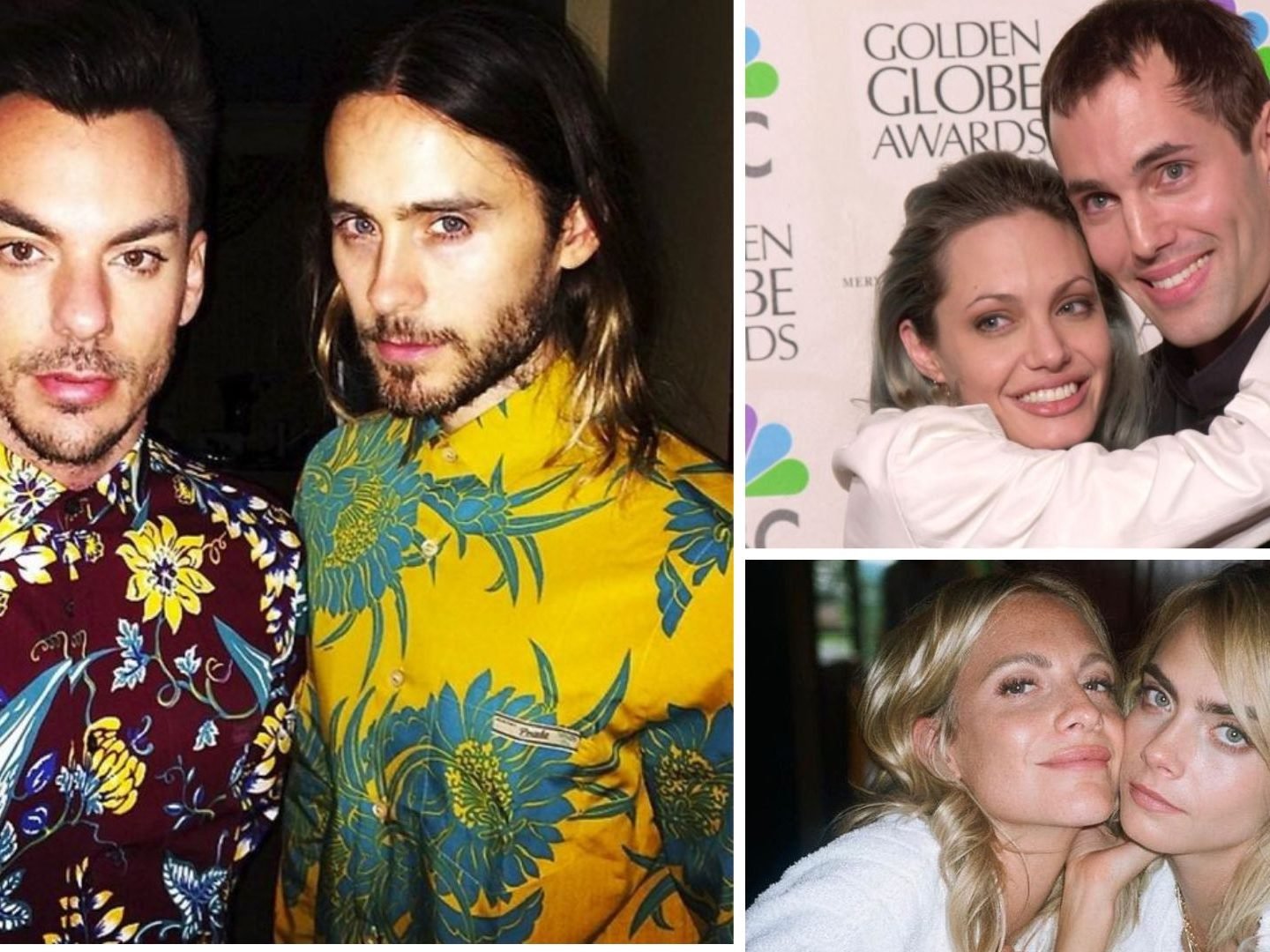 These are some celebrity siblings that you might not have known were related. Some certainly surprised us but seeing these pairs side by side we can definitely see the family resemblance.
Zoë Kravitz & Lola and Nakoa Momoa
Zoë Kravitz was born right into an incredibly famous family. Her parents are Lisa Bonet and Lenny Kravitz, so she was undoubtedly going to find herself in the public eye.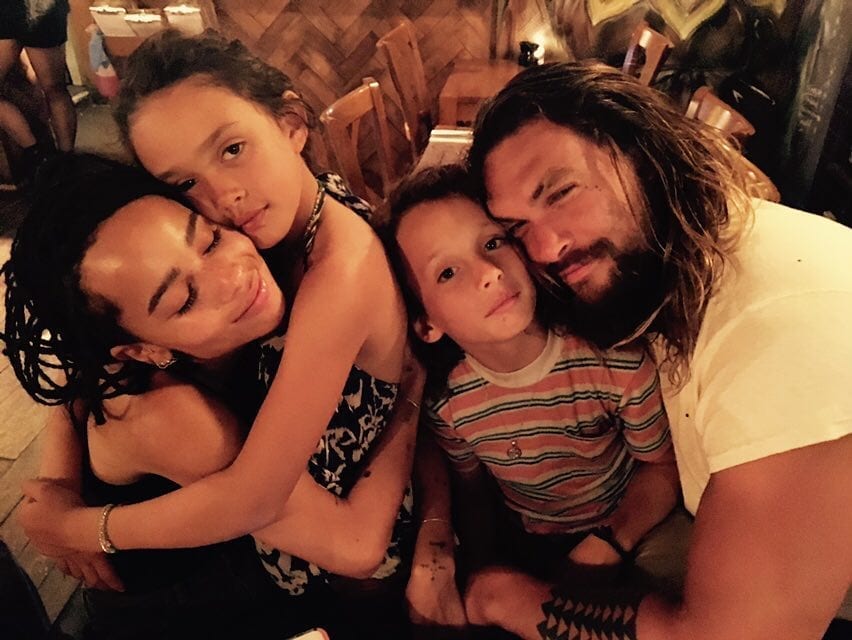 When her mom and dad got divorced, Lisa Bonet ended up marrying the famous Aquaman! Jason Momoa and Lisa Bonet had 2 daughters together, making them Zoë's half-sisters. When she's not on set she can be found hanging out with Lola and Nokoa.
Poppy & Cara Delevingne
Cara Delevingne has gained more press attention than her older sister but the two girls are both models who live together in a dream home that they designed themselves. Poppy is 6 years older than Cara and models and acts in England.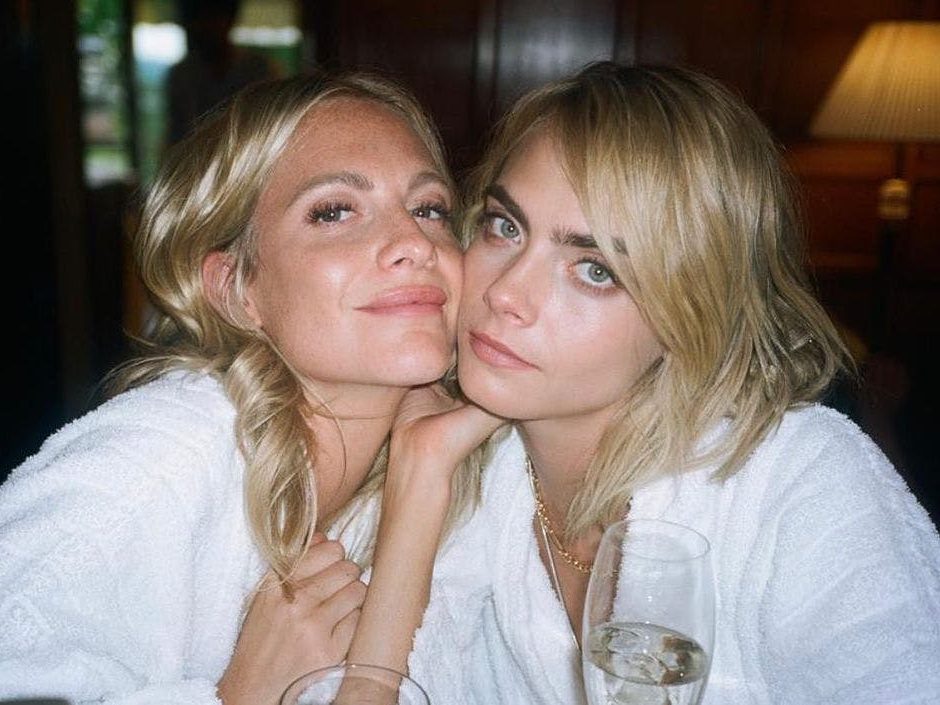 Cara has gained attention for her modeling, acting, and boisterous personality so her sister, Poppy, is perhaps not as widely known. However, seeing them side by side there's no mistaking these sisters.
Jaden & Willow Smith
The Smith siblings are a pair you might have al;rayd known are related. The family resemblance they bear to their parents, Will Smith and Jada Pinkett Smith is unmistakable. Not to mention, their names are almost the exact same as their famous parents.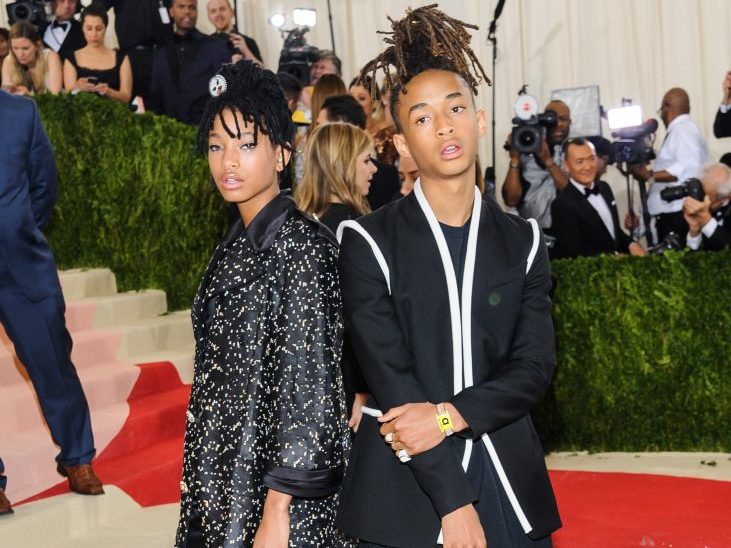 Both of them have made their own names for themselves in Hollywood. Willow Smith hit the music scene with her song Whip My Hair Back and Forth. You might remember a young Jaden in the Karate Kid remake. Both continue to make music and perform today!
Rihanna, Rorey, & Rajad Fenty
Rihanna has obviously made a name for herself in the music industry but had broken into the business world as well with her makeup brand Fenty as well.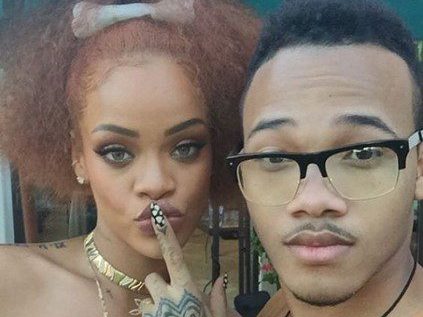 If you're not a Rihanna super-fan you might not know that she also has a whole bunch of siblings! Her two full siblings are Rorrey and Rajad. She also happens to have three half-siblings from her father as well.
Dave, James, & Tom Franco
Many of us are probably familiar with Dave and James Franco for their many famous roles in film and T.V. They've even starred in some movies together!  But you might not know that they have another brother as well.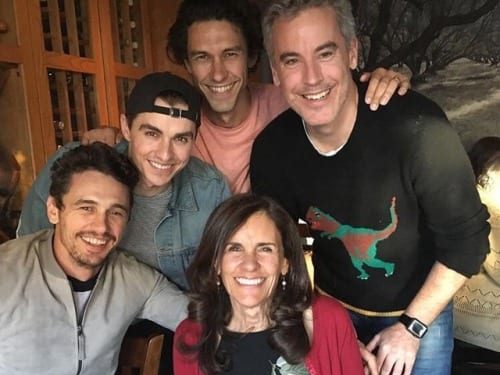 Their middle brother, Tom, is an actor as well. It's no surprise that all three of the boys turned to creative pursuits in their careers because their parents fostered their creative expressions growing up.
Brad & Doug Pitt
Unless you live under a rock, you're familiar with the actor Brad Pitt. And if you haven't seen him in any movies throughout his career, you might know about his public relationships with Jennifer Aniston and Angelina Jolie.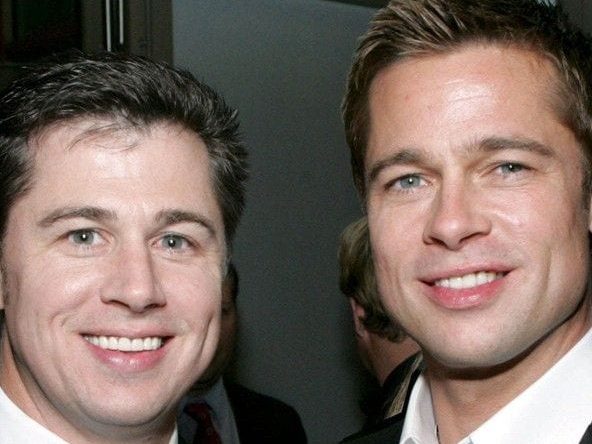 Brad Pitt has a younger brother who stays pretty far away from the spotlight. Rather, he lives in Missouri and pursues his career as a businessman and philanthropist. 
Angelina Jolie & James Haven
Speaking of Angelina, you might not know she had an older brother. But seeing them together makes it clear that they share the same genes. He is actually an actor and producer as well!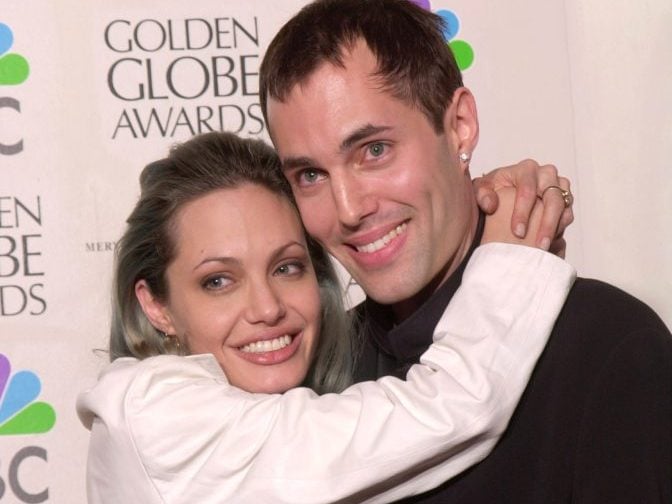 Obviously, he is not as well known as his famous sister. But, the pair were involved in a very c controversial moment when they kissed each other at the 2000 Oscars ceremony. 
Lady Gaga & Natali Germanotta
We hate to say it but Lady Gaga's real name is not Lady Gaga. Her name is Stefani Germanotta and she has a little sister named Natali who has been at her side throughout her rise to fame.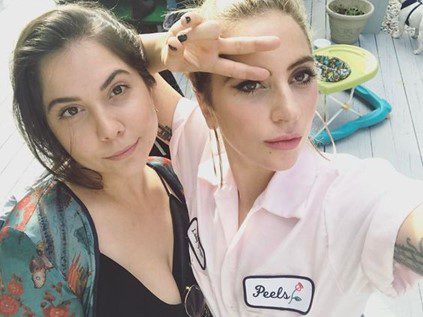 Natali is a fashion designer and even worked on Lady Gaga's style for her role in A Star is Born. She joined her at the 2019 Oscars ceremony
Steph & Seth Curry
Whether you're a basketball fan or not you have probably heard the name Steph Curry The basketball player has made headlines all over. As it turns out, he has a brother who plays as well.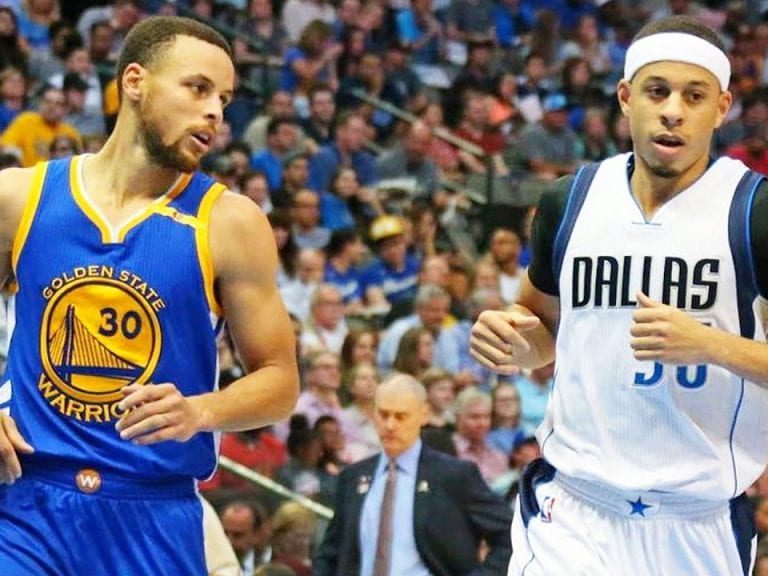 Seth is Steph's younger brother and he plays basketball professionally as well. However, he hasn't made as many waves in the community. Maybe he'll learn from big bro!
Jennifer & Lynda Lopez
Jenny from the block has been in the public eye for quite some time now. From Superbowl performances to hit movies, Jennifer Lopez has certainly made her mark on the industry.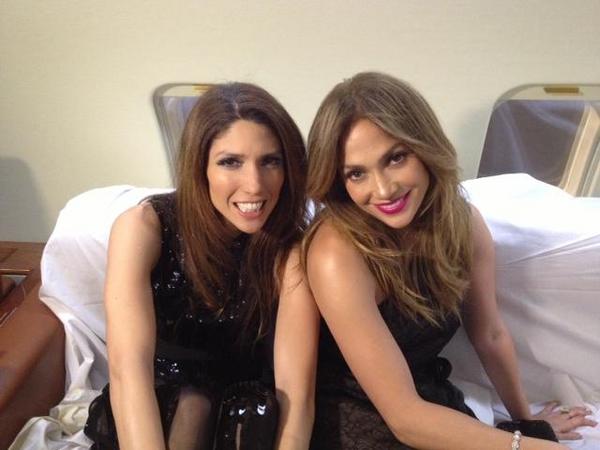 In recent years, she's made headlines for rekindling her relationship with Ben Affleck. Her younger sister, Lynda is in entertainment as well. She works as a television journalist and apparently the two have a very close relationship.
Zac & Dylan Efron
Zac Efron made an impression on many of us when he hit the scene as Troy Bolton from Disney's High School Musical. The heartthrob has continued to act and gain admirers along the way.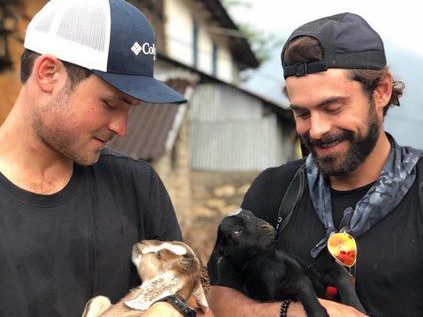 Fans of his might be happy to hear that he has a younger brother who looks a lot like him! Apparently, the brothers balance each other out very well.
Sandra & Gesine Bullock
Likely, you've seen the lovely Sandra Bullock perform in more than one amazing movie. She has a Best Actress Oscar to prove her excellent acting skills! While she's killing it on screen, her sister sturs up noise in the world of food.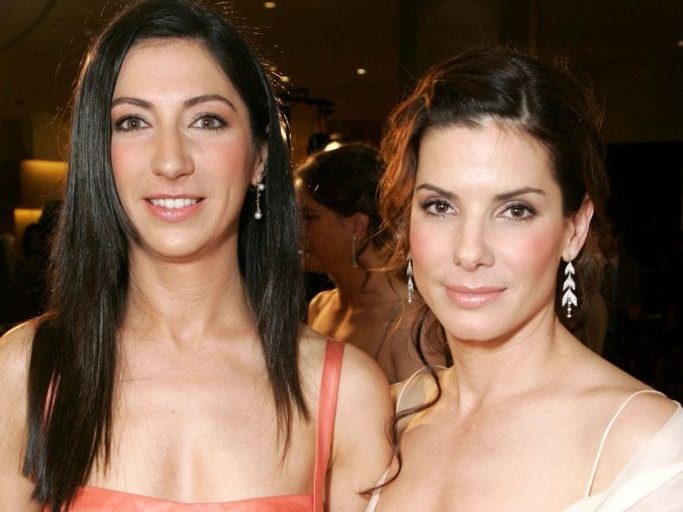 Sandra's sister, Gesine went to school to become a lawyer but switched to a career in baking when her mother passed away. She's authored more than 1 cookbook. The sisters are apparently very close. 
Britney, Jamie Lynn, & Bryan Spears
Brintey Spears is obviously the most famous sibling of the Spears crew between her many hit songs and acting roles. She was the pop queen of the early 2000s. But, her sister Jamie Lynn also made a name for herself as Zoey on the show Zoey 101.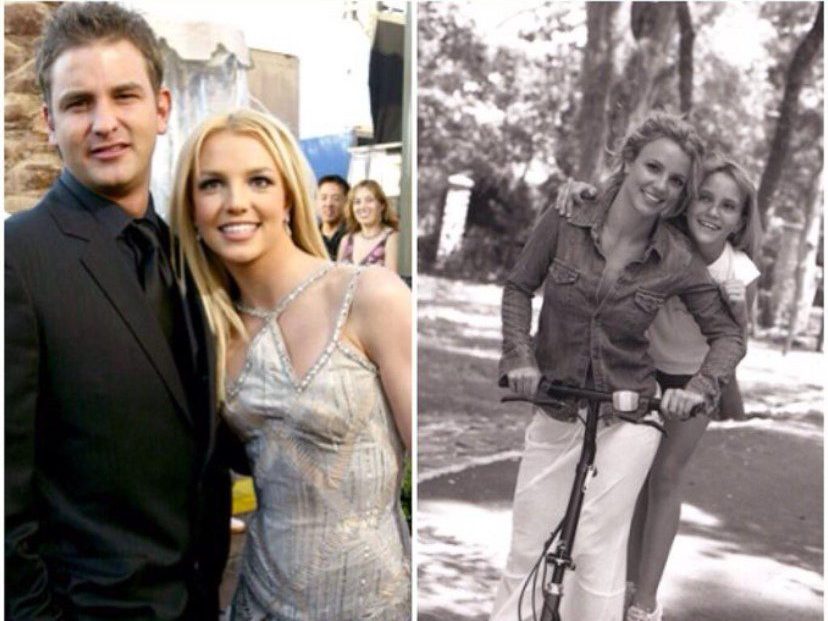 Bryan Spears is their lesser-known brother who also works in the entertainment industry. Bryan Spears is a film and television producer who has managed his sisters and produced some of their shows and movies.
Jared & Shannon Leto
Seeing Jare and Shannon together, there is no question that the two are brothers. That bone structure is a Leto signature. Jare Leto is well known for his role as the Joker in Suicide Squad.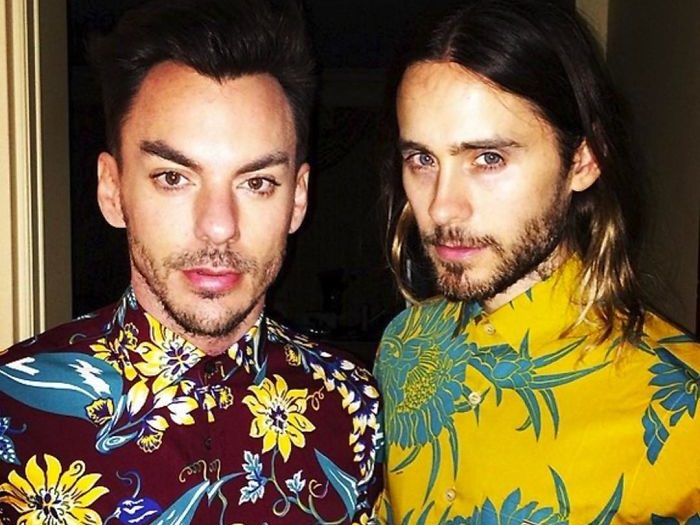 He is also the frontman of the band 30 Seconds to Mars. Interestingly, his brother, Shannon is also a founding member of the band. He's also done some acting and works as a DJ as well!
Miley & Noah Cyrus
Miley Cyrus is the star of the Disney show Hannah Montana but has created an incredible music career since her time on the Disney Channel as well. Her dad, Billy Ray Cyrus is musical and it seems that gene passed down to more than just Miley.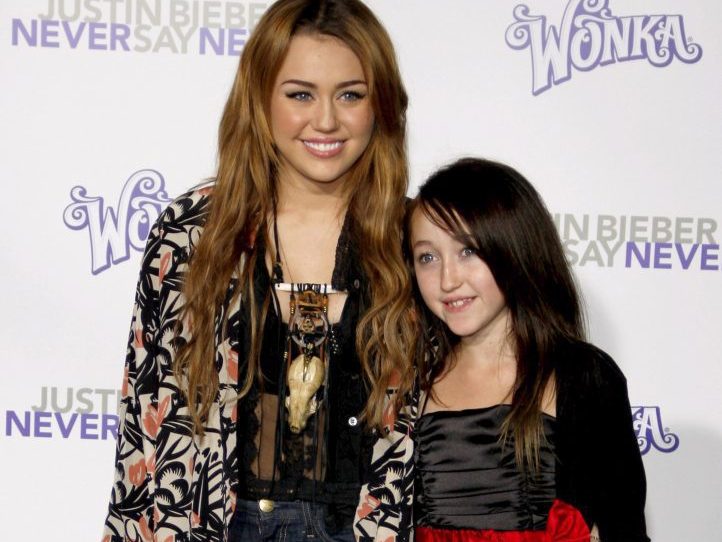 Her younger sister, Noah has made her own waves in the music industry in recent years as well. The two have done a few performances together as well.
Alexander, Bill, & Gustaf Skarsgård
The Skarsgård brothers inherited their acting skills from the legend Stellan Skarsgård. Stellan had 8 children and some of those impressive acting genes were bound to be passed down somewhere along the way.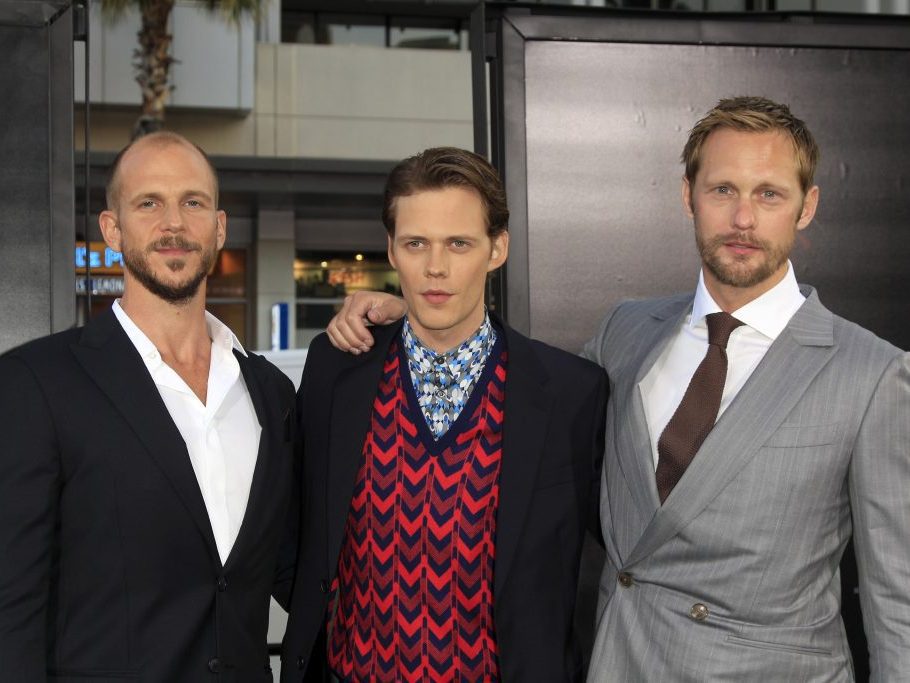 Alexander and Bill certainly did and their brother Gustaf has recently joined them on-screen. You might recognize Alexander from Legend of Tarzan and Bill as the horrifying Pennywise in the movie It. Now, Gustaf can be seen on the show Vikings.
Adam & Michael Levine
Adam Levine is the frontman for the band Maroon 5 and spent many seasons in a chair as a coach on the show The Voice. Throughout his career, he has made tons of hit songs na performed with many legends.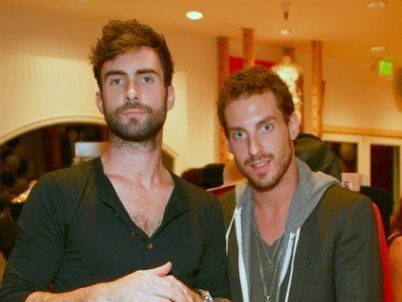 Michael is his younger brother whom Adam is apparently very protective of. We can't speak to his singing voice but the two definitely look similar. Adam also has 2 more half-siblings and a step-sister.
Chris & Liam Hemsworth
There's certainly no mistake here. The Hemsworth brothers share the handsome gene! Both brothers take part in the world of acting. You might recognize the older brother, Chris, as the superhero, Thor.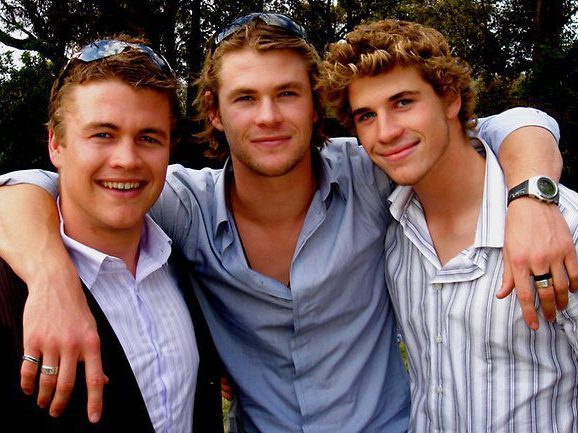 His younger brother has been in films of his own as well. He was also married to Miley Cryus for a stint. There is also another Hemsworth brother named Luke who plays Ashley Stubbs in Westworld. 
Emma & Alex Watson
The infamously talented wizard Hermoine from Harry Potter is known for being kind an intelligent in addition to talented. As it turns out, she also has a brother who shares her last name.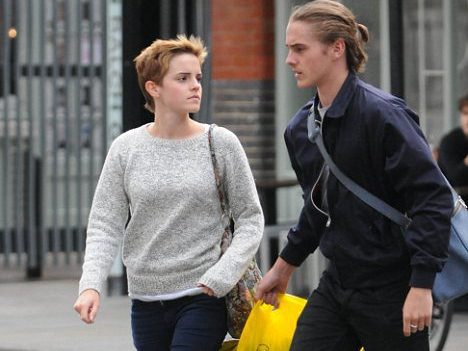 Her younger brother, Alex is a model for brands such as Burberry. Maybe you've seen him in a campaign!
Maggie & Jake Gyllenhaal
Maggie and Jake Gyllenhaal have both taken Hollywood by storm. It's not often that siblings wind up in the same industry, but it seems like Hollywood invites brothers and sisters to join the entertainment industry all the time.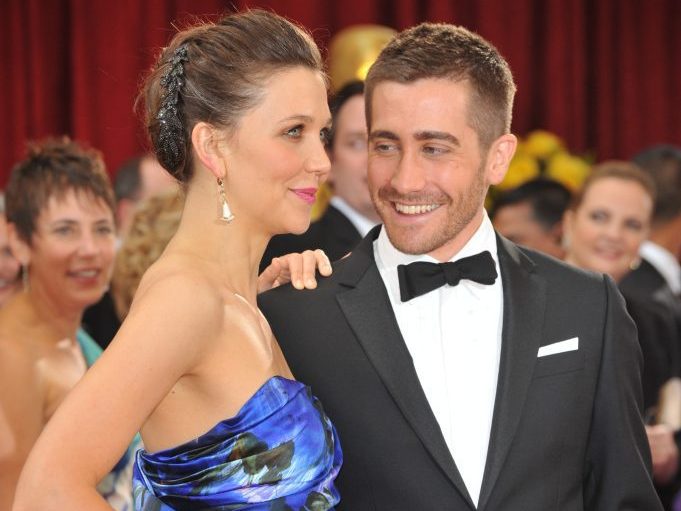 It must be in their genes. The pair is considered Hollywood royalty, but they're also actually Swedish Nobility from their father's family. We wonder if they'll be able to play siblings in a movie anytime soon.
Rooney & Kate Mara
The Mara sisters are another example of siblings who fell into the same industry. Both sisters act and can be recognized for their smoldering looks and excellent acting skills.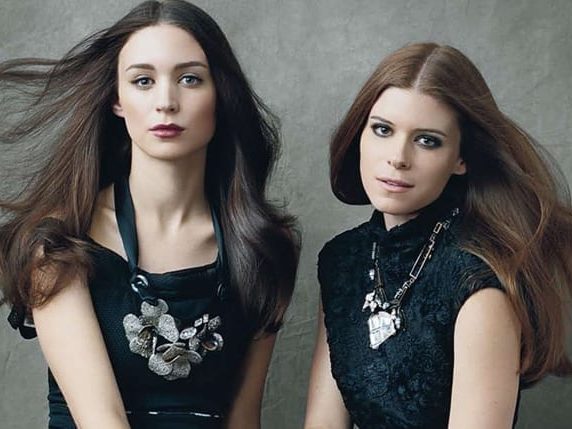 They would attend casting calls together and are reportedly very protective of one another. It's got to be nice to have a sister by your side on the tough days in Hollywood.
Luke, Owen, & Andrew Wilson
Owen Wilson has been in countless comedies and rom-coms over the years. He is perhaps most famous for the way he proclaims "Wow!" You might recognize him from his work on Wedding Crashers  or Marley and Me. His brother Luke Wilson has starred in many movies of his own.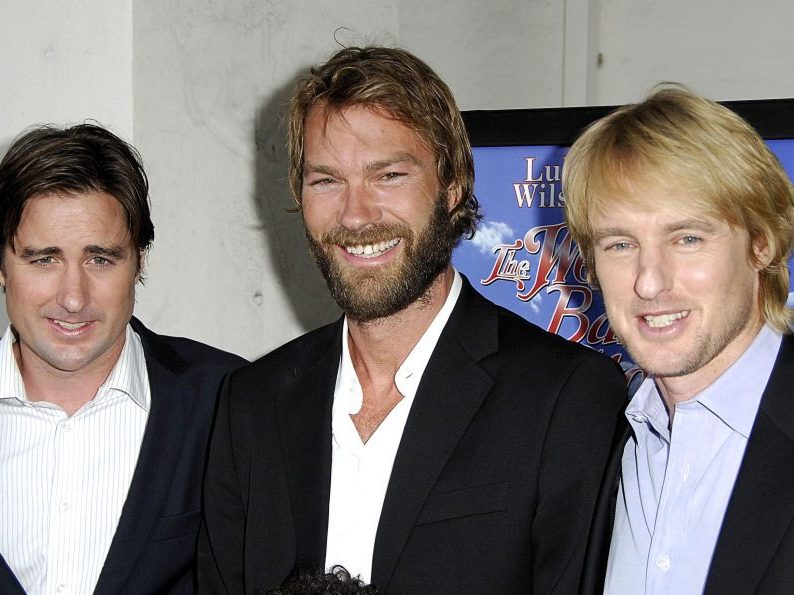 What you might not have known is that they have an older brother named Andrew as well. Andrew has been featured in movies such as Zoolander, giving him the opportunity to act with his brothers. 
Mary-Kate & Ashley & Elizabeth Olsen
Mary-Kate and Ashley are the acting twins who we've seen on screen since they were infants! The girls played the young Michelle Tanner on Full House and starred in many movies together since then. They've turned their backs on acting and have focused more on fashion in recent years.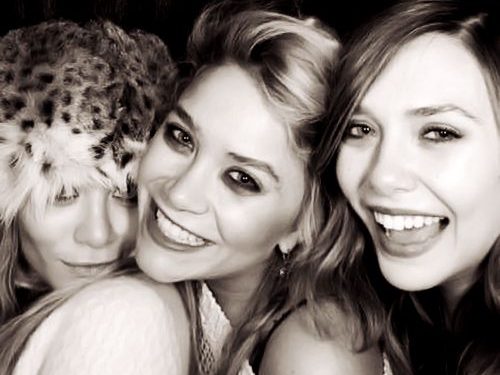 But, their younger sister, Elizabeth has come into her own as an actor since then. Not only was she an integral character in the Marvel Avengers movies, but she got her own show about said character called WandaVision. 
Colin & Jonathan Firth
Colin Firth has won the hearts of many with his characters in various films, but you might not be as familiar with his brother, Jonathan. And Jonathan is talented in his own right as well.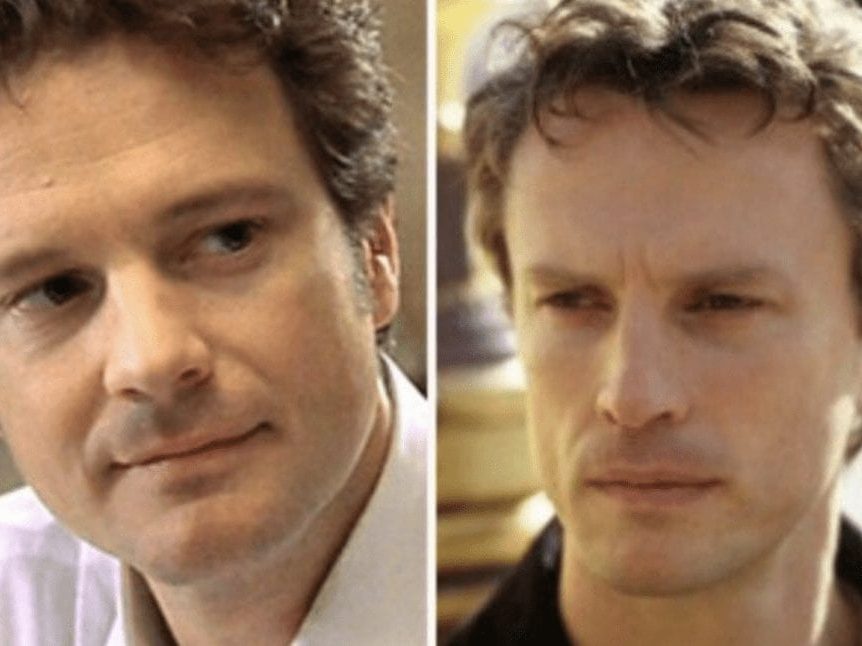 He even received a nomination for Best Supporting Actor at the Oscars! These British brothers are a seemingly unstoppable pair. We wonder if they'll get the opportunity to act together one day.
Sofia & Nicole Richie
Certainly we're all familiar with the music icon, Lionel Richie. Well, as it turns out his children have earned a name for themselves in the entertainment industry as well. Nicole Richie is most memorable for her time spent with Paris Hilton on the show, The Simple Life.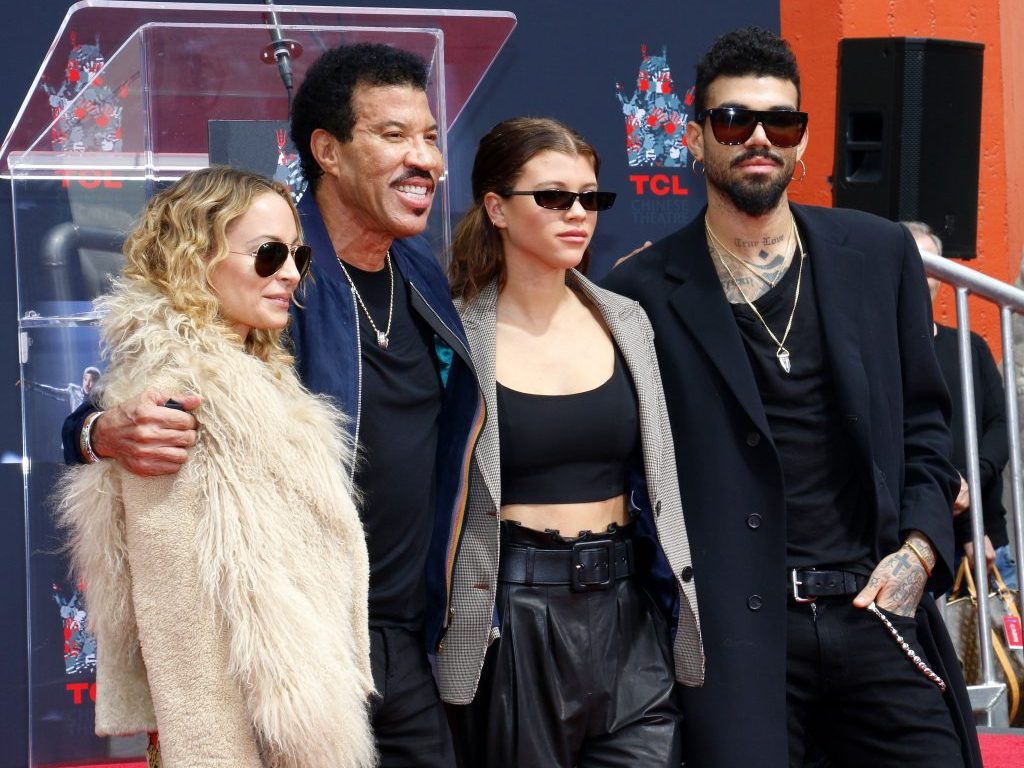 Her younger sister, Sofia is a model who really came onto the scene with her relationship with Scott Disick. They've since broken up but her presence in the Kardashian clan gave her lots of media attention.
Penelope & Monica Cruz
As you can probably tell from looking at them, Monica and Penelope are sisters. They look so similar that Monica was actually Penelope's stunt double when she was pregnant filming the Pirates of the Caribbean. 
Both ladies are talented actresses and Monica dances too! She's been featured in some Spanish films and made appearances in some American ones as well.
Madonna & Christopher Ciccone
Madonna is a name that will go down in history. She has been making waves in the music industry since her first single was released in 1983. She's only been raised to icon status since then. In 2008 she had a pretty public feud with her brother, Christopher.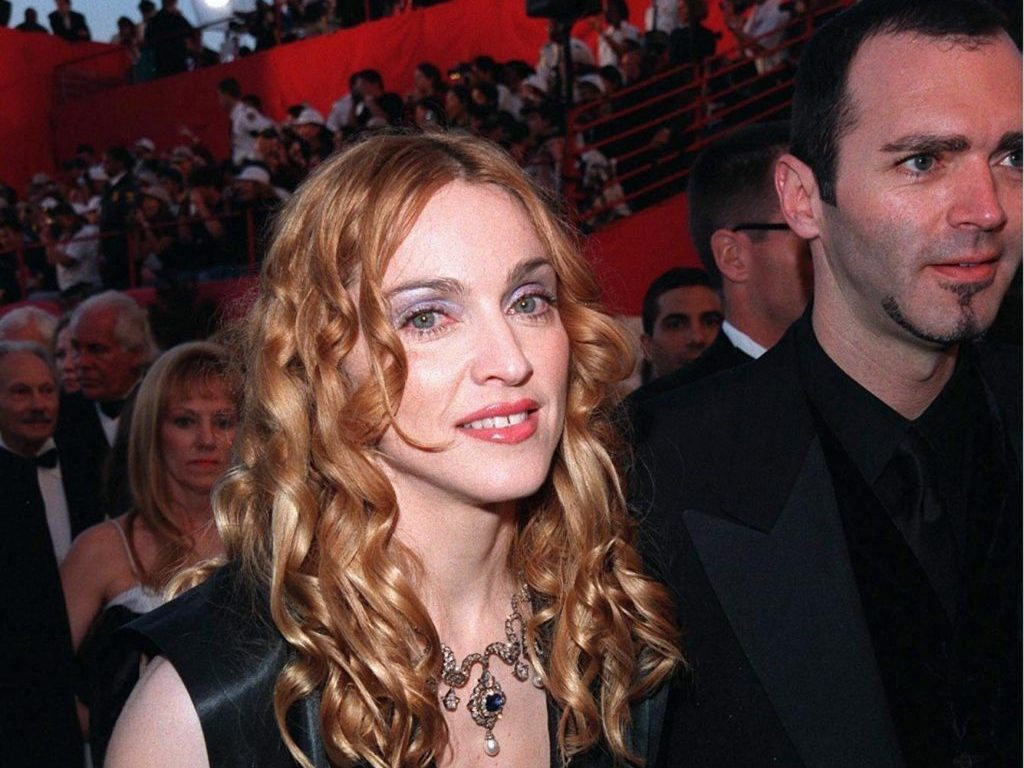 He released a memoir of his life called Life With My Sister Madonna which revealed many personal details about the singer. She was understandably upset about the breach of privacy by her family member. They have since patched things up and are friendly now.
Elijah & Hannah Wood
Elijah Wood is most well-known for his excellent work as the famous Frodo Baggins in The Lord of the Rings. Interestingly, he also has 2 other siblings that act as well.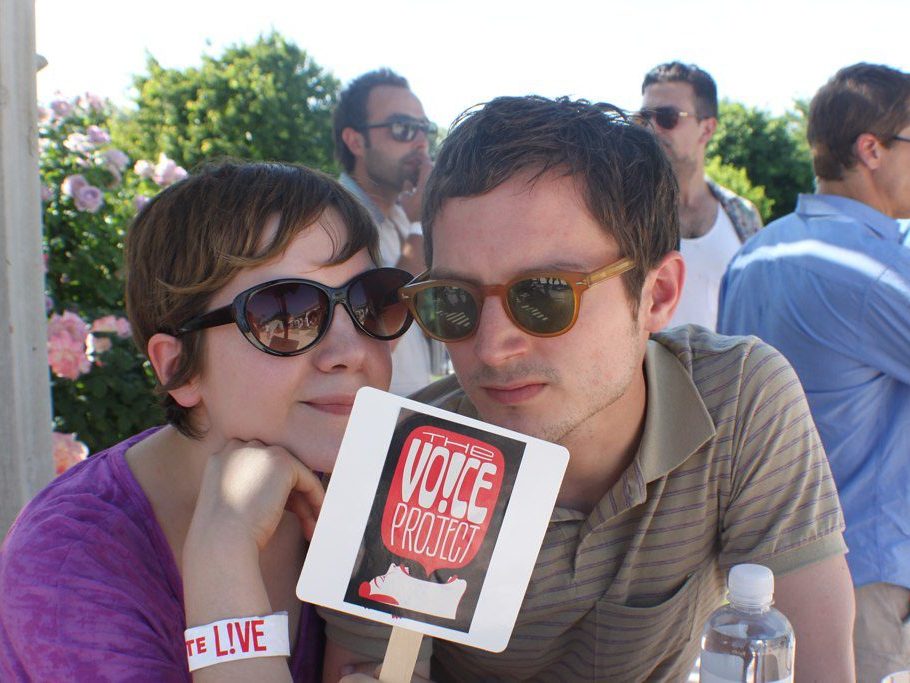 Hannah Wood has acted in 2 movies with Elijah! They seem to have a very close relationship as they are often seen out together in public. They also bear a striking resemblance to one another.
Eminem & Nathan Mathers
Eminem's real name is Marshal Mathers and he has a brother named Nathan Mathers. The two are actually half-brothers who share the same mom. Nathan happens to be in the same industry as his brother.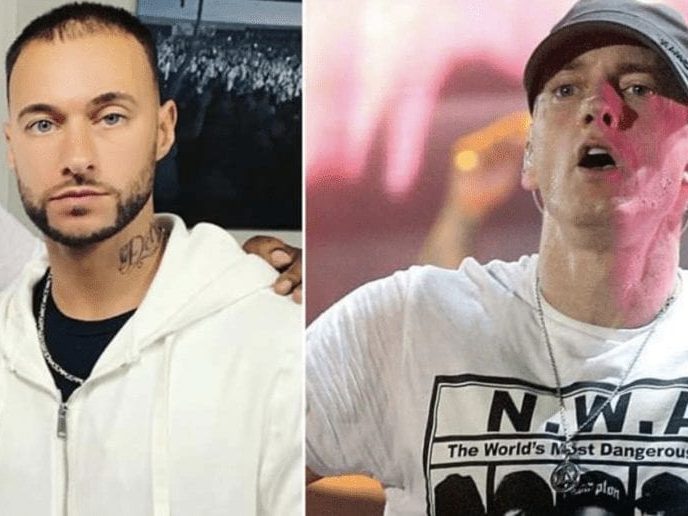 He raps, produces, and acts in addition to being a personal trainer. While he may not be a "Rap God" like his brother, he has made his own space for himself in the entertainment industry.