Mount Everest Climber Near Death Thanks Sponsors,But Not the Sherpa Who Rescued Him
The ice-cold behavior of a mountaineer has left many stunned after he snubbed the brave Sherpa who saved his life on Mount Everest's "death zone." Malaysian mountain climber, Ravichandran Tharumalingam, was attempting to reach the summit of Mount Everest when he fell ill due to the severe cold and oxygen scarcity at the mountain's infamous dangerous zone.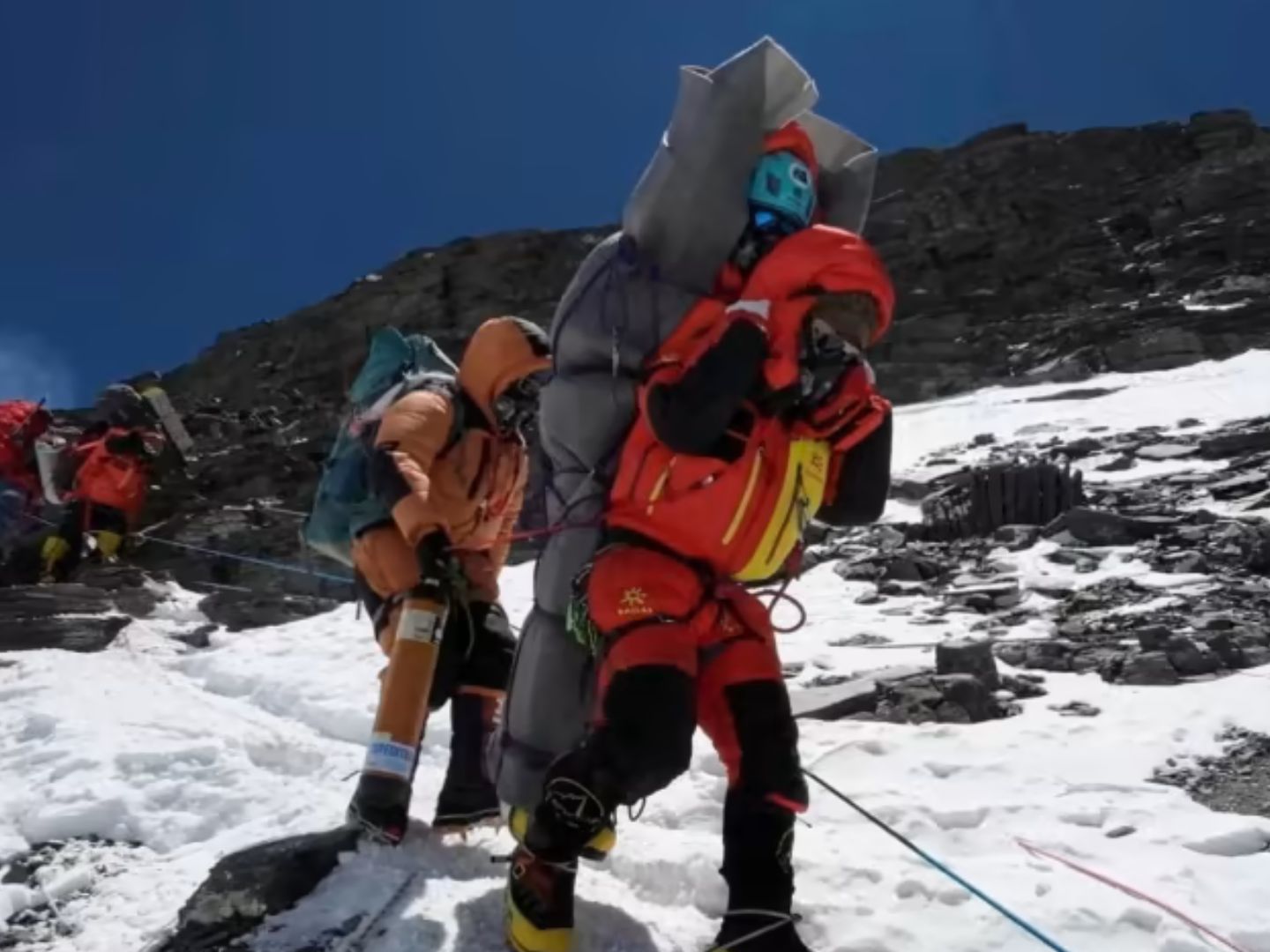 A mountain guide, Gelje Sherpa, found the descending climber lying sick in the snow and saved his life. Unfortunately, the heroic Sherpa was neither thanked nor acknowledged for his help.
The Heroic Sherpa Saves the Day
Thanks to the Sherpa, Ravichandran Tharumalingam was rescued from the dangerous altitude sickness on Mount Everest. He collapsed at an elevation of over 27,200 feet of the world's highest mountain. "The climber from Malaysia had nothing and was about to die," the Sherpa told CNN.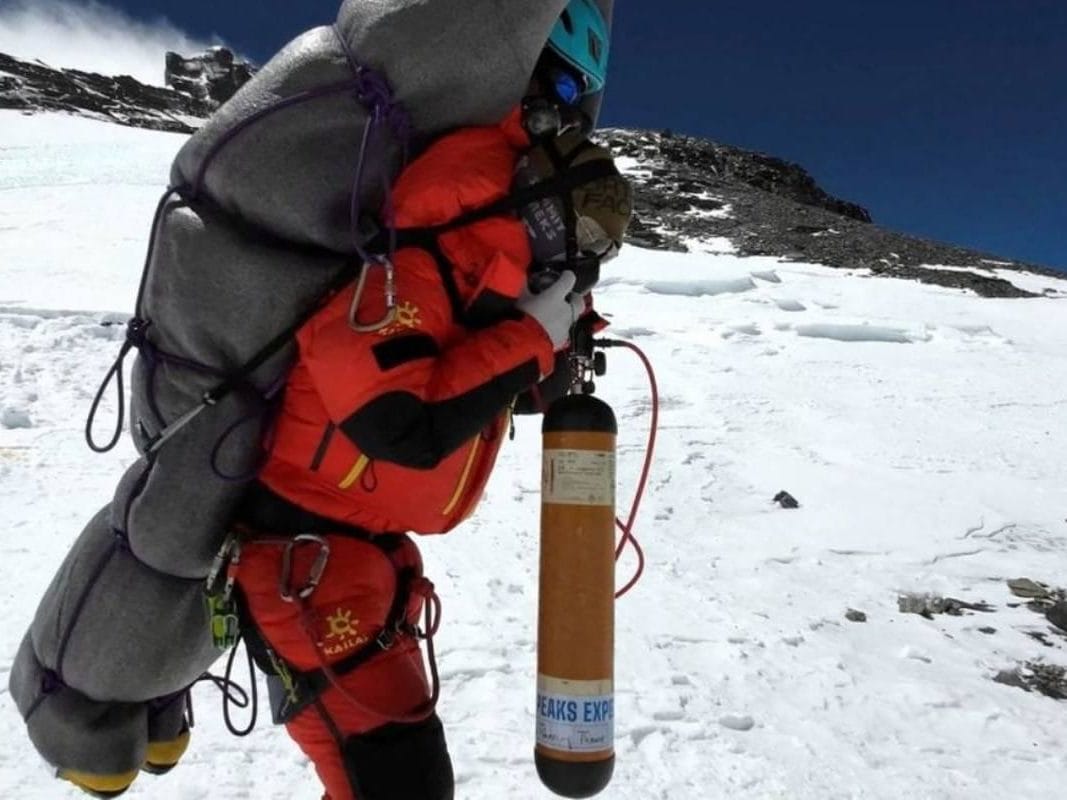 The rescue was the most difficult yet for Gelje. He had to carry the climber on his back down 1,900 feet for roughly six hours to the rescue team.
No Acknowledgment From the Rescued Climber
The now-recovered climber caused an uproar on social media when he dismissed his savior's help. He took to national TV to speak about his rescue, and when featuring his media appearance in an Instagram post, he thanked his rescue insurance and partners, with no mention of Gelje's name.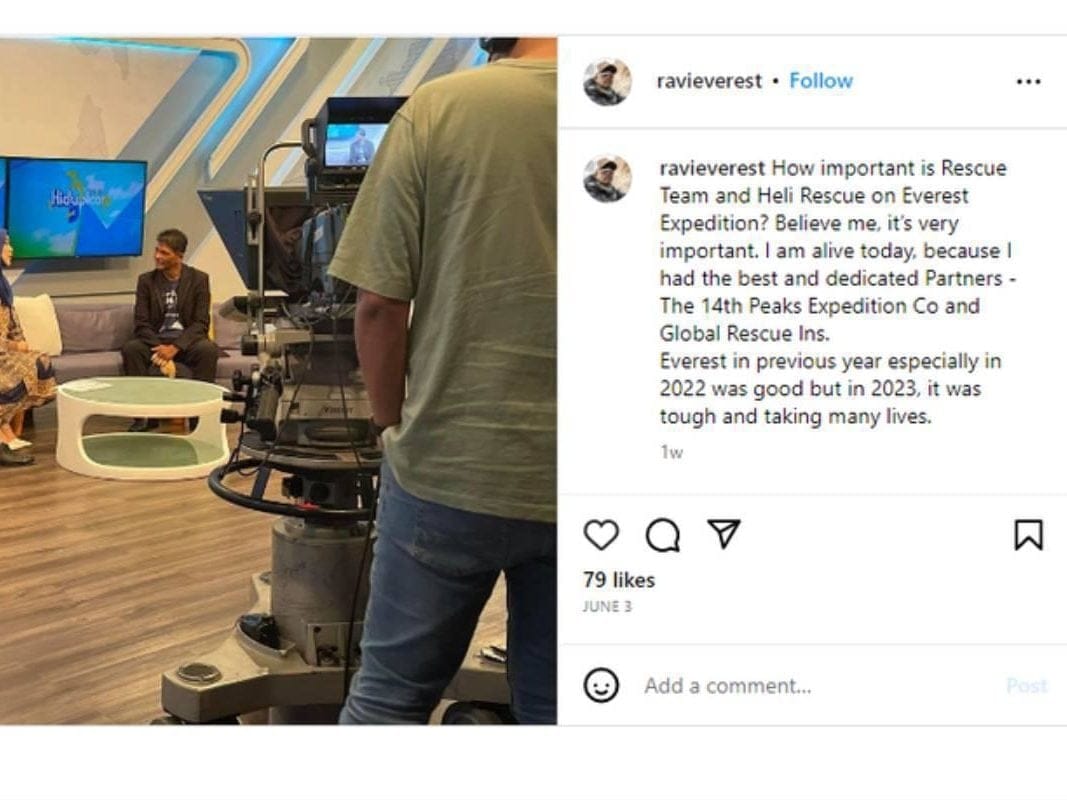 "I am alive today because I had the best and dedicated Partners—The 14th Peaks Expedition Co and Global Rescue Ins," he wrote.
Backlash From Social Media Users
Several posts on the climber's Instagram account also failed to acknowledge the Sherpa who saved his life. The story of the snub began to flood social media, and many criticized the climber for the apparent mistreatment of the Sherpa. Several people called him ungrateful and accused him of blocking the Sherpa.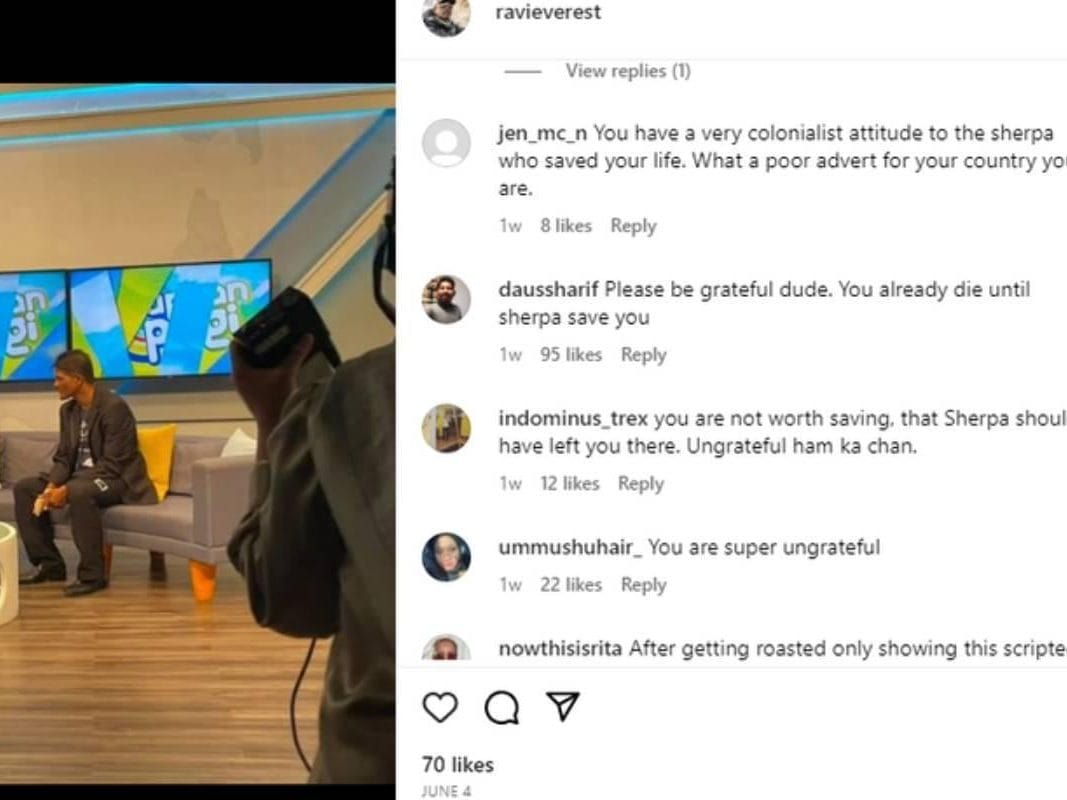 One wrote: "Please be grateful, dude. You already died until Sherpa saved you."
"You are super ungrateful," another wrote.
Finally, an Acknowledgement
Following the backlash, Ravichandran finally posted a comment acknowledging the help he received from the Sherpa and others. However, he credited Gelje's name under his partner organization "14 Peaks Expedition Co. and The Seven Summit Expedition Co, " not Gelje's company–AGA Adventures.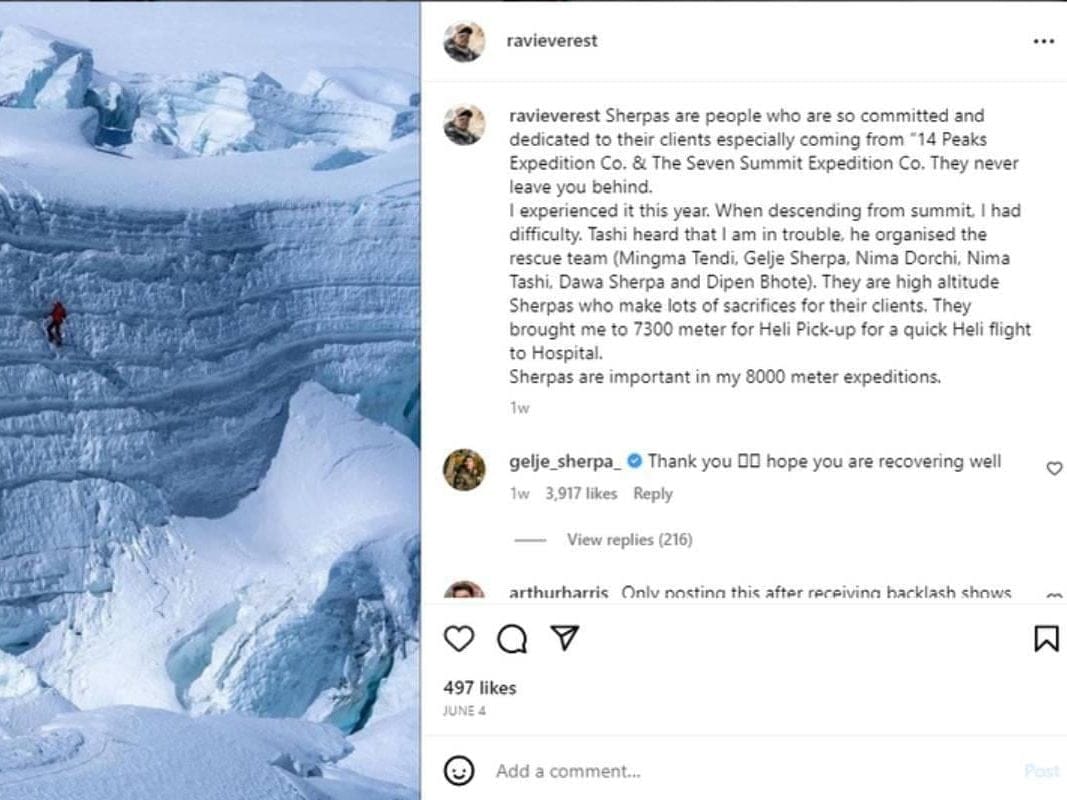 Regardless, the Sherpa responded gracefully to the post, commenting, "Thank you hope, you are recovering well." More than 3,900 people have since liked his comment.