Behind The Scenes Of Game Shows: Surprising Facts You Didn't Know
The game shows genre is almost as old as the television itself (which was, by the way, invented in 1927). Though these shows continue to entertain today's generation of viewers, they also go way back to the heyday of our grandparents and great-grandparents. Some people might feel the days of such old-fashioned forms of entertainment are numbered. However, they continue to thrive.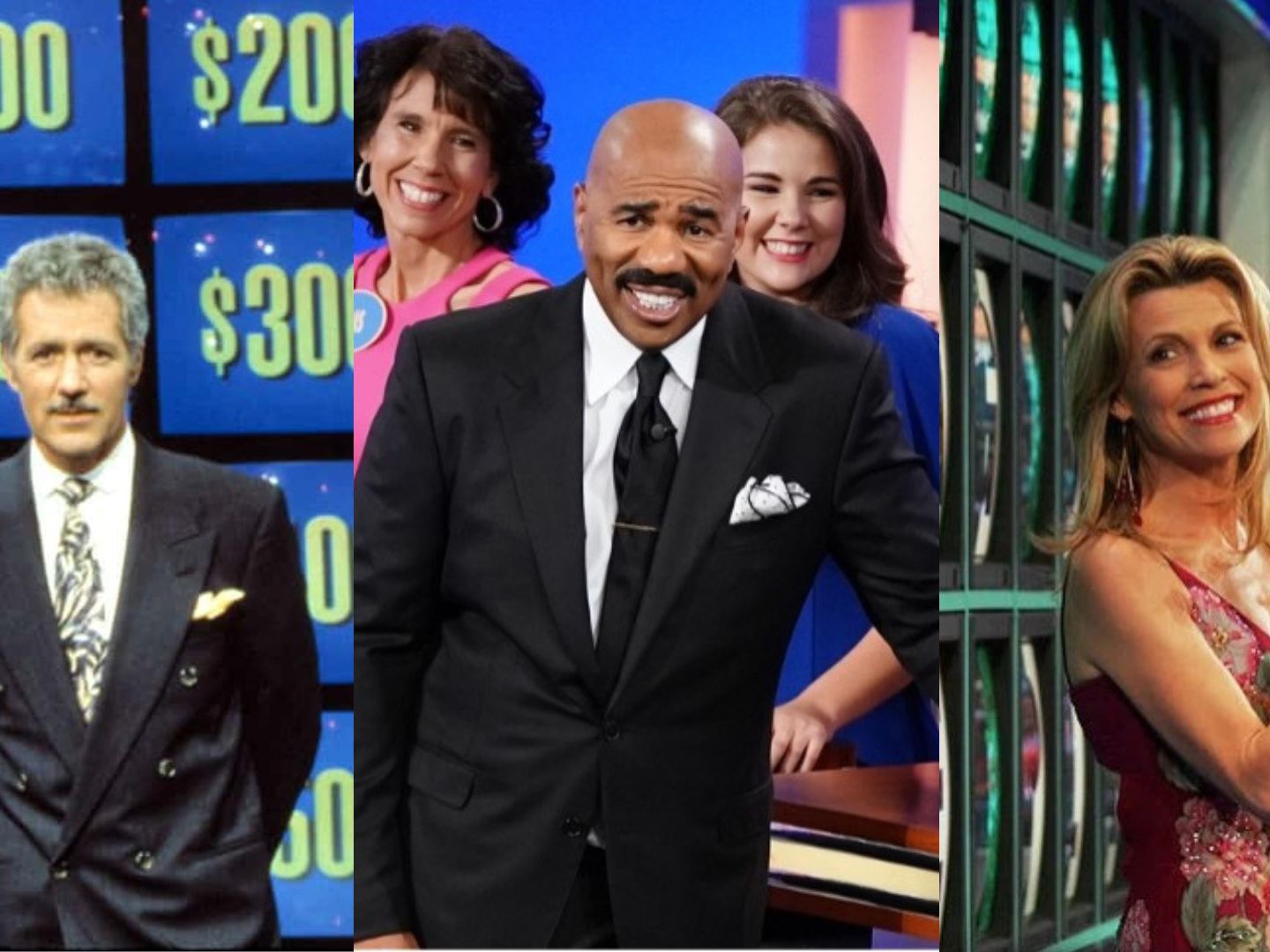 Although some have been rebooted, the magic of the game show format still works, as seen with shows such as Jeopardy!, Wheel of Fortune, Family Feud, The Price Is Right, and many more. If you're keen to feel a bit nostalgic, these retro game show facts will make you long to relive your favorite primetime memories.
1. Only Proven Families Can Get On "Family Feud"
Although some might think you can waltz up to the studio with a group and friends, claim that you are a family, and get a chance to win a few bucks, that's far from the case.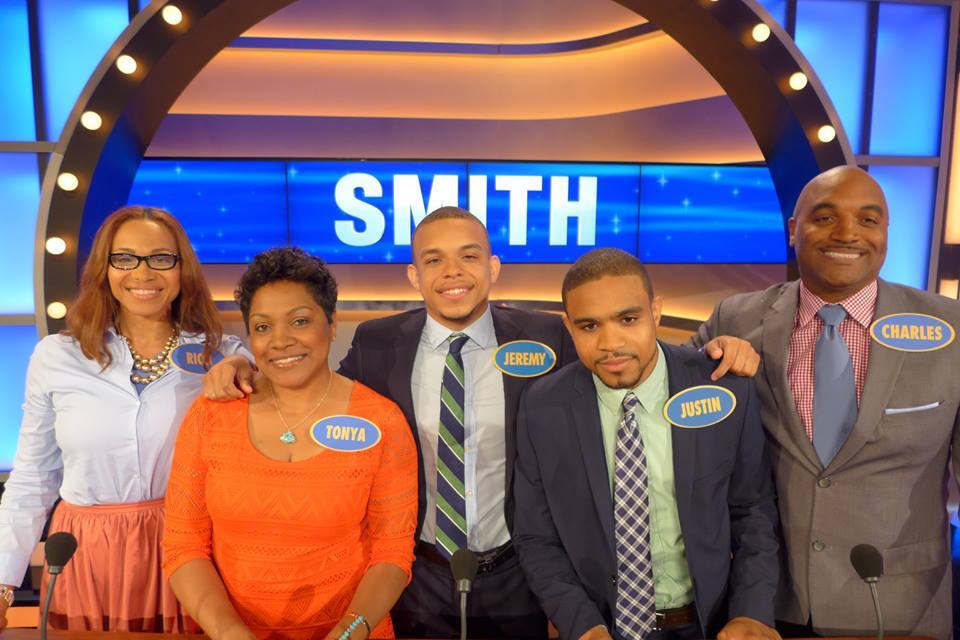 The show's producers have been around long enough to know that plenty of people are willing and able to fake being a family for a bit of fame and fortune. To avoid that, they have instituted strict rules that require contestants to provide proof that they're family.
2. Vanna White Holds a World Record
Vanna White is likely the world's most renowned clapper on the planet, but did you know that she really holds the world record for clapping? As per Guinness World Records, the Wheel of Fortune hostess has clapped on the show a total of 3,480,864 times.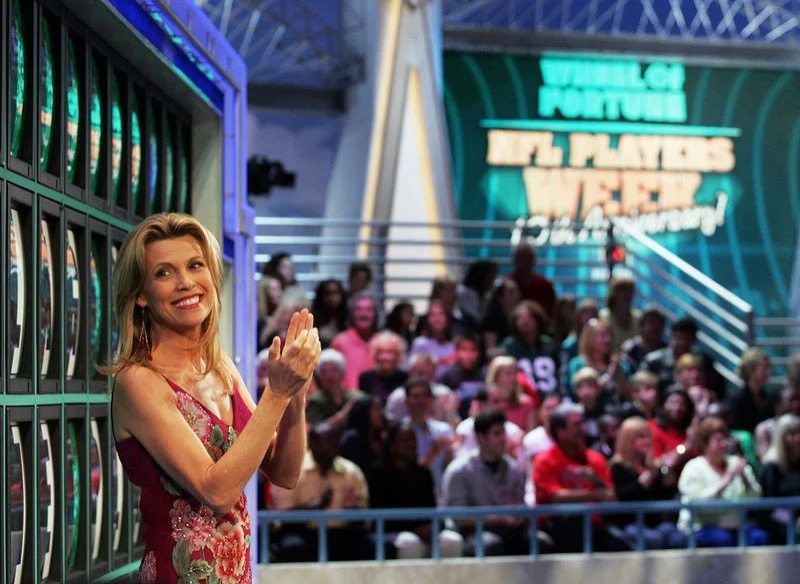 For that achievement, in 2013, she was given the world record for "the most frequent clapper." Little did we know that by clapping alone, one can be a world record holder. Incredible!
3. "Jeopardy!" and Alex Trebek's Legacy
Jeopardy! was initially seen on television from 1964 until its cancellation in 1975. When it returned to broadcast, it came back bigger and better than before. So far, Jeopardy! has aired more than 8,000 episodes, and it is still going strong.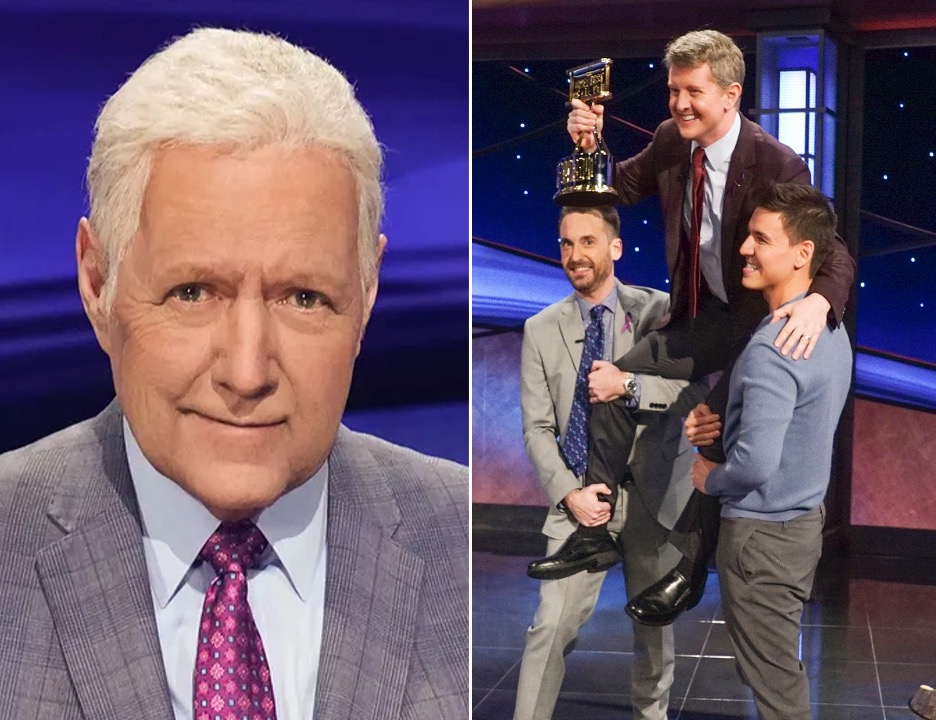 The wildly popular game show has also won 39 Daytime Emmy Awards. Its most famous host, Alex Trebek, was the face of the show for four decades until his death in November 2020. Though no one could ever replace Trebek, his legacy will live on as long as the show does.
4. Mel Blanc Called up the Host of "Press Your Luck" To Correct An Answer
The man known for his "thousand voices" called up to semi-interrupt a segment of the game show Press Your Luck in 1985, and it wasn't in the voice of Bugs Bunny, Daffy Duck, or Porky Pig (just a few of the many popular animated characters for which he provided the voice).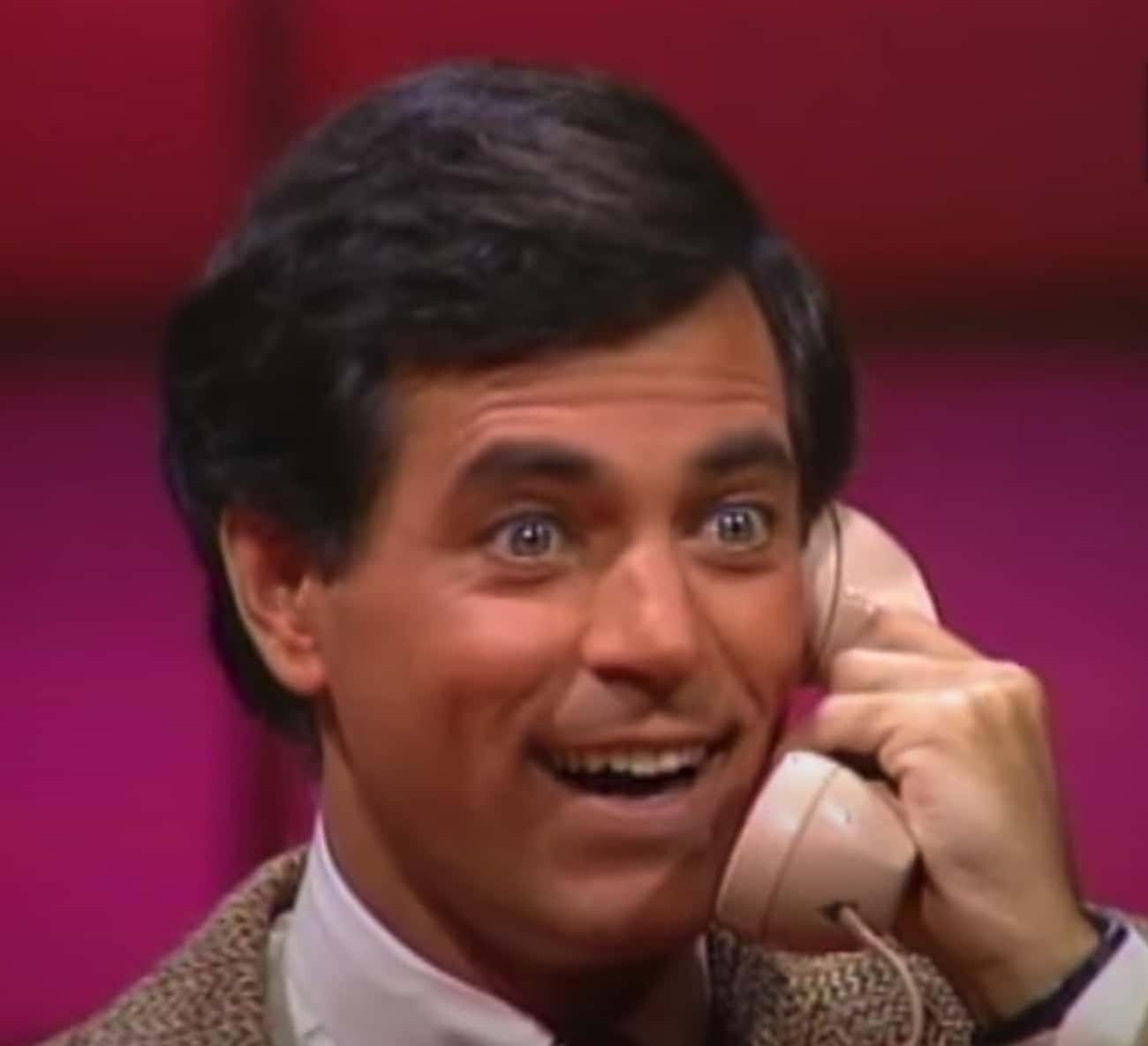 The voice actor called the show after host Peter Tomarken claimed in a past episode that "Sufferin' Succotash!" was Daffy Duck's trademark phrase. It was, in fact, Sylvester The Cat's phrase. Blanc called out the hosts's mistake as he told a contestant that Sylvester was the wrong answer.
5. "Wheel of Fortune" Once Had a Different Name
Despite the fact that the TV game show we all love has been famously called Wheel of Fortune for as long as anybody can recollect, the show had a different name in the beginning and a different idea behind it.
The game show was then called Shopper's Bazaar, and the contenders would win counterfeit money, which they would later trade for real prizes. It really had a shopping segment that lasted until 1989.
6. Richard Dawson Met His Wife on "Family Feud"
In May of 1981, the Johnson family went on Family Feud to try their luck. When walking around to chat with them, host Richard Dawson was visibly lovestruck by one of the Johnsons in particular – the 27-year-old Gretchen.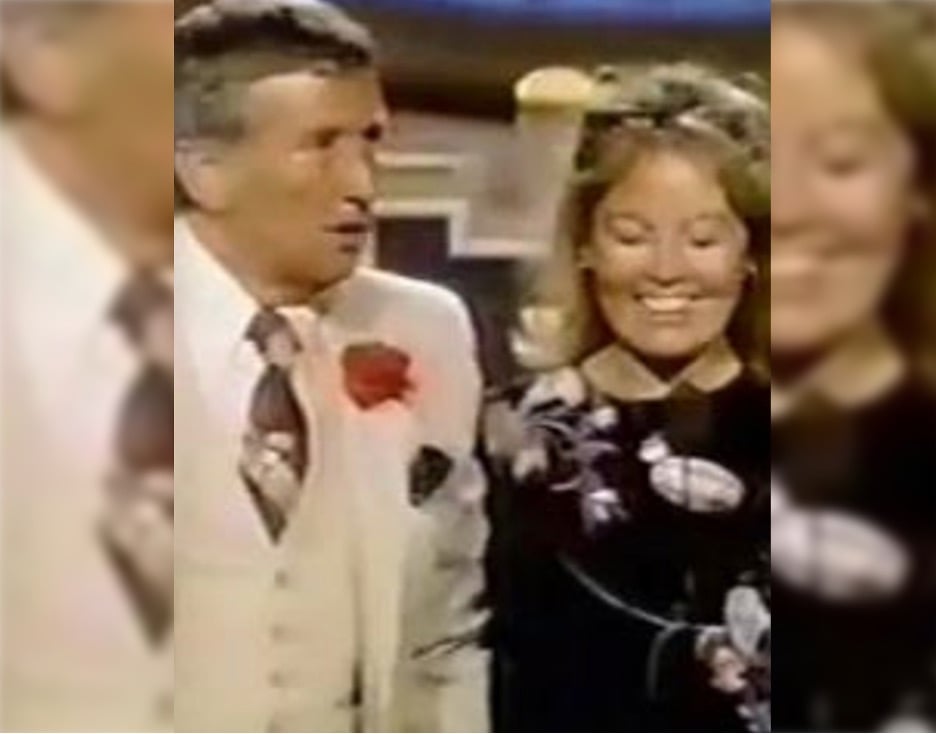 During the show, Richard and Gretchen could barely contain their flirtations. It was obvious to family members, staff, and crew that some serious chemistry was going on. However, before the flirtations could grow into anything else, the show ended and the contestants had to leave.
7. "Jeopardy!" Test Questions Are Intentionally Difficult
Preparing for Jeopardy! probably feels like being a student cramming for a big exam. The questions hurled at you can be complicated. However, this is all done in an attempt to ensure that the televised game is gripping for the audience.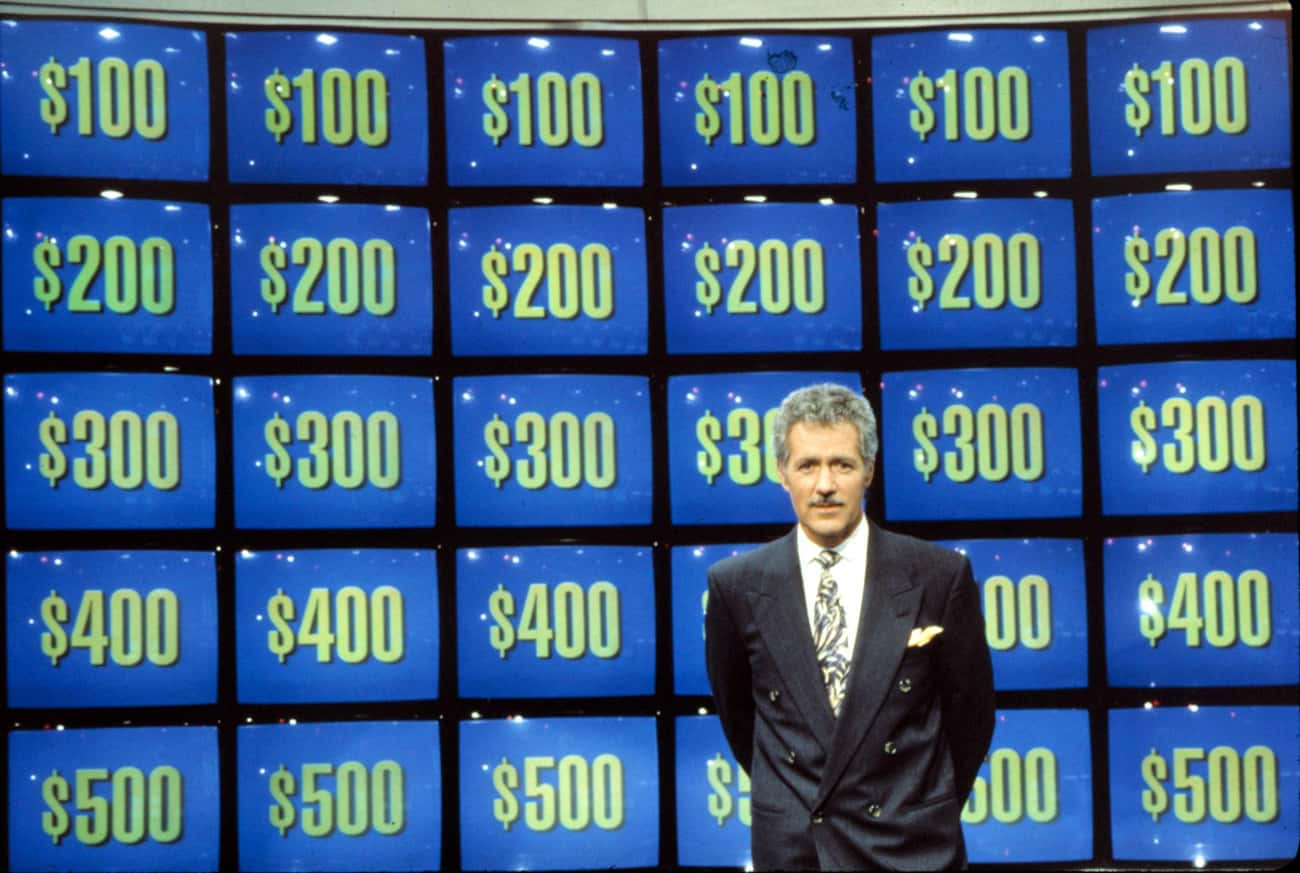 The in-game questions in Jeopardy! are intentionally made much easier in comparison to the qualifying questions. Redditor u/wingnutzero shares his experiences on the matter, explaining that the producers want contestants who are intelligent rather than just lucky. Because television cameras tend to make people self-conscious, it helps to find contestants that are naturally intelligent.
8. Samuel J. Seymour Was a Guest on "I've Got a Secret"
Samuel J. Seymour was the last person to have seen President Abraham Lincoln alive before he collapsed in his seat at the presidential box after his assassination. Seymour even saw John Wilkes Booth attempting to evade an arrest by authorities. He was only five years old when it happened at Ford's theater in April 1865.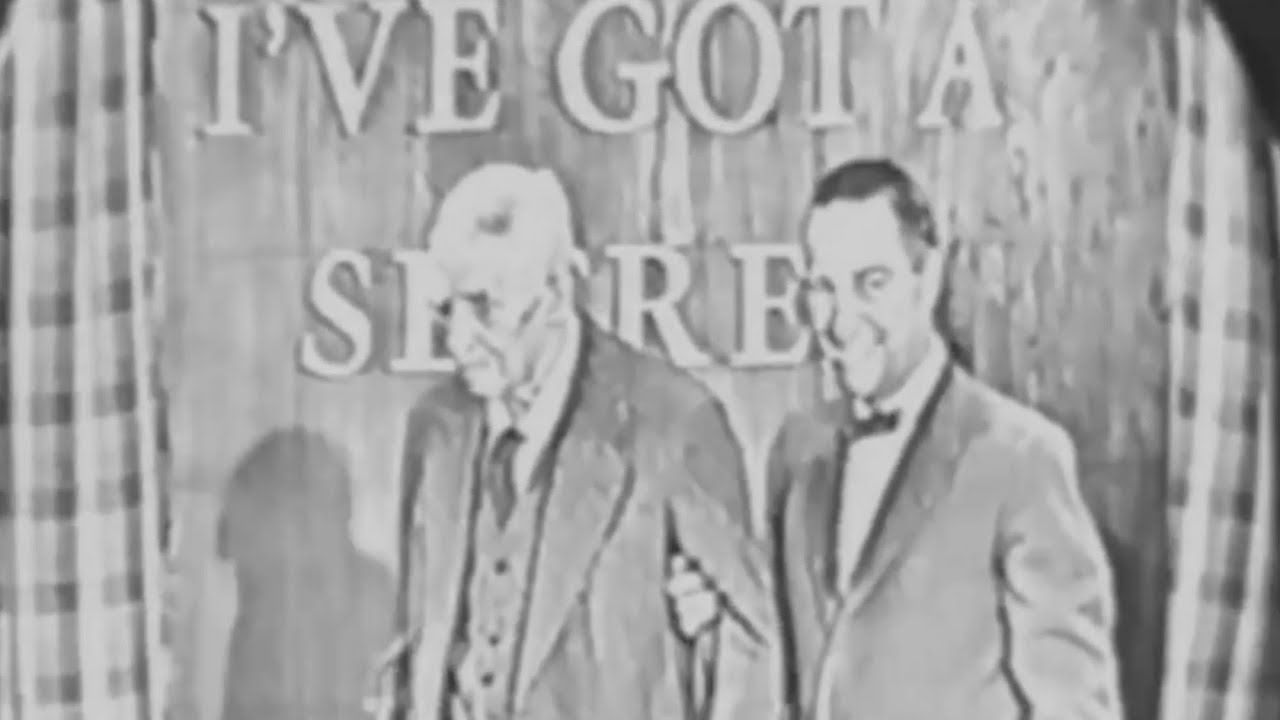 Apart from being an astonishing link to history, Seymour was also a guest on I've Got a Secret in 1956. It was a chance to pick his brain about the horrifying experience, and the then-96-year-old shared his thoughts with the show's panelists, exploring the possible political significance of what he'd lived through that fateful day.
9. If You Win $100,000 on "Family Feud", You Get Banned For 10 Years
In general, the amount of money that families can win on Family Feud depends on how well they do. For example, contestants who excel at the Fast Money round can make up to $20,000. If families continue to do that for five consecutive games, they can make up to $100,000!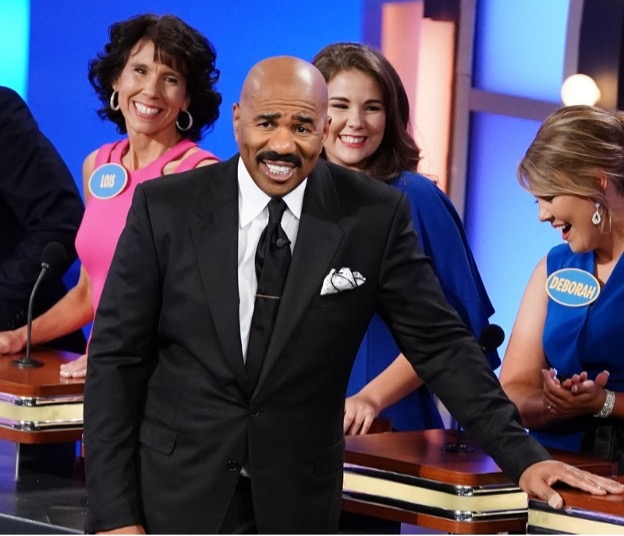 However, producers have laid down some rules to make sure that doesn't happen too often. If a family ends up winning $100,000, they can't return to Family Feud for at least 10 years.
10. "Who Wants To Be A Millionaire?" Lifelines Could Use Google
Who Wants To Be A Millionaire? lifelines are on standby in case a contestant they're paired with needs help with an answer. Since it first aired in 1998, audience members often wonder if these lifelines are allowed to use search engines or if they're somehow restricted to only using the information in their heads.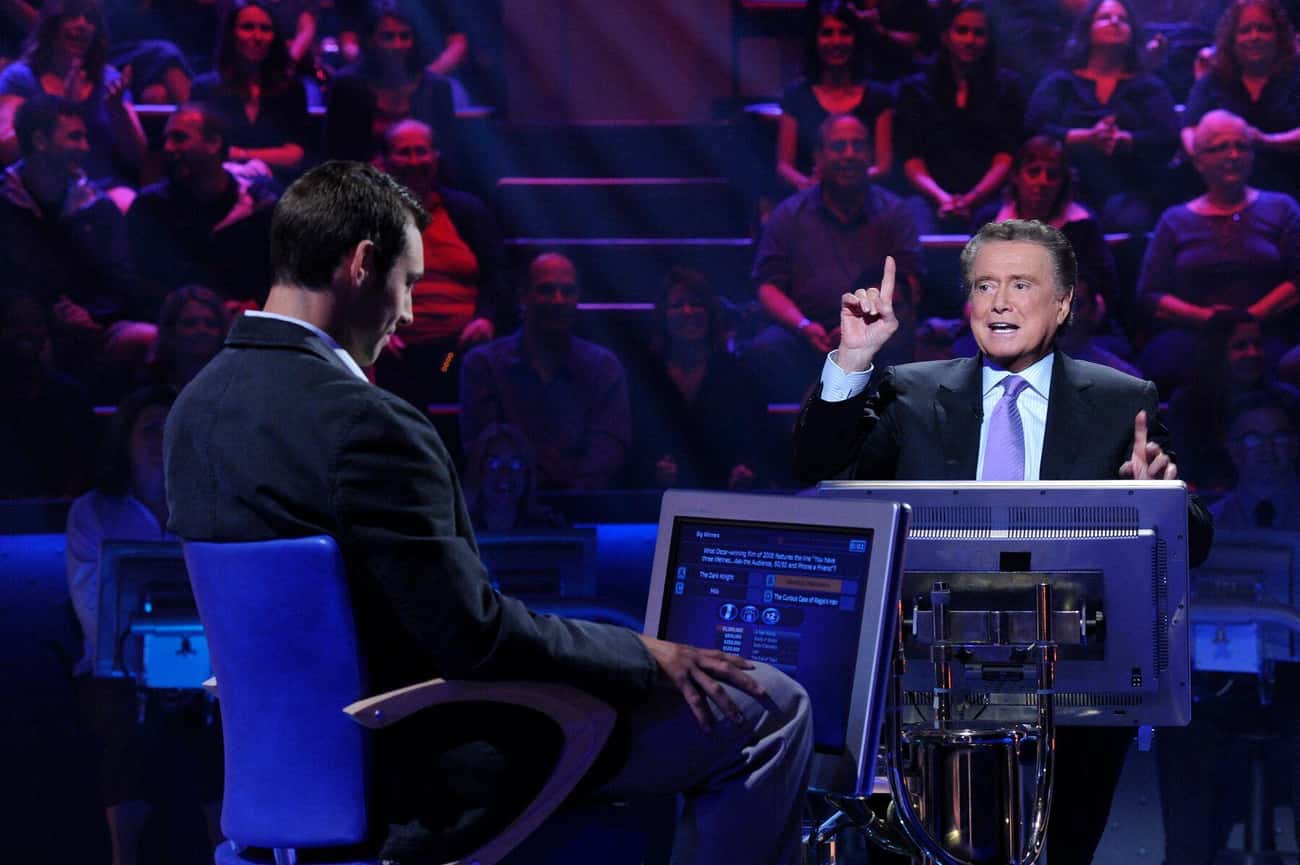 A former lifeline and Redditor u/Toastwaver says that the rules were silent on the matter of Googling. Since they're not explicitly banned from scouring the internet for answers, it's technically allowable, but they only have 30 seconds to do it!
11. Richard Dawson Refused to Stop Kissing Contestants on "Family Feud"
Television executives and game show sponsors of Family Feud felt that the host's unconventional practice of kissing women contestants was a lawsuit waiting to happen. They feared that these friendly smacks could trigger jealousy from a husband or a negative reaction from a woman who didn't want to be held or kissed.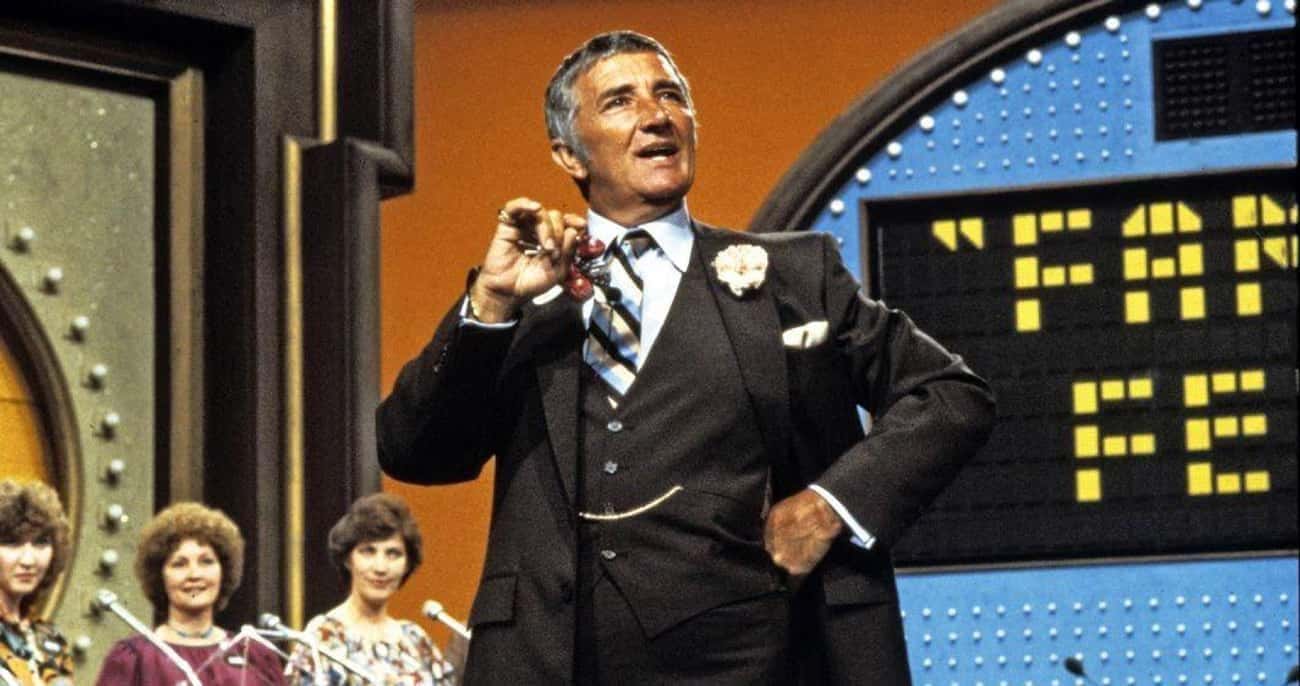 Dawson warded off their appeals for him to stop and asked the audience for their take through a write-in to the network. As it turned out, they wanted the practice to continue. Dawson was delighted. It was all for good luck and love, he explained. This practice was later banned.
12. Rigging The Plinko Machine On "The Price Is Right"
Plinko holds the honor of being the most popular segment of all time on The Price Is Right. The producers developed an advertisement in 2008 to show that participants can definitely win $10,000. They did this by setting it to always deliver $10,000, but then they forgot to reset the machine before filming the next episode.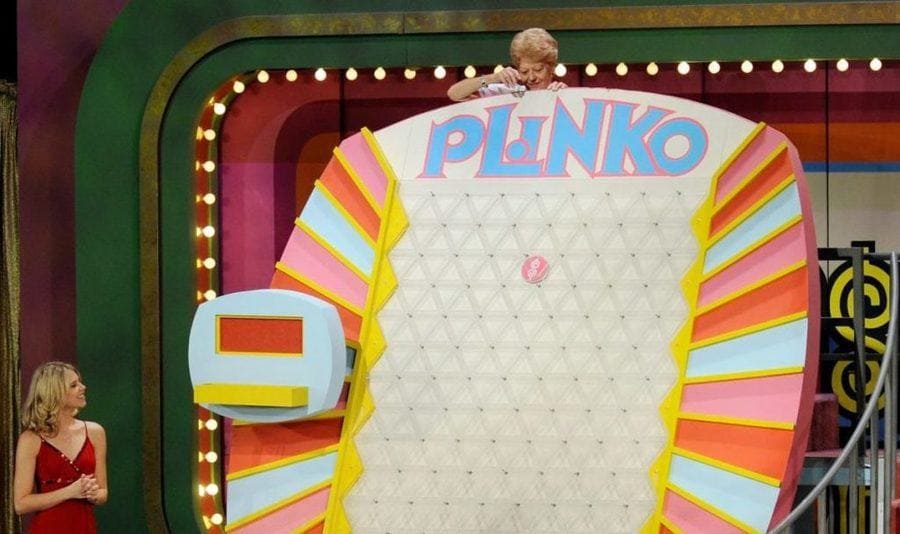 The contestant won $10,000 each time, which made her understandably ecstatic. The producers of the show realized their mistake, but in the end, there was nothing they could do. The participant took home $30,000 in prize money, so it worked out well for her!
13. A Serial Killer Made It to Primetime TV 
Rodney Alcala was a serial killer and rapist who made it onto The Dating Game as "Bachelor Number 1." Disturbingly, he won the show that day. This was at a time when, unbeknownst to the show's executives, he'd already been on a murderous spree.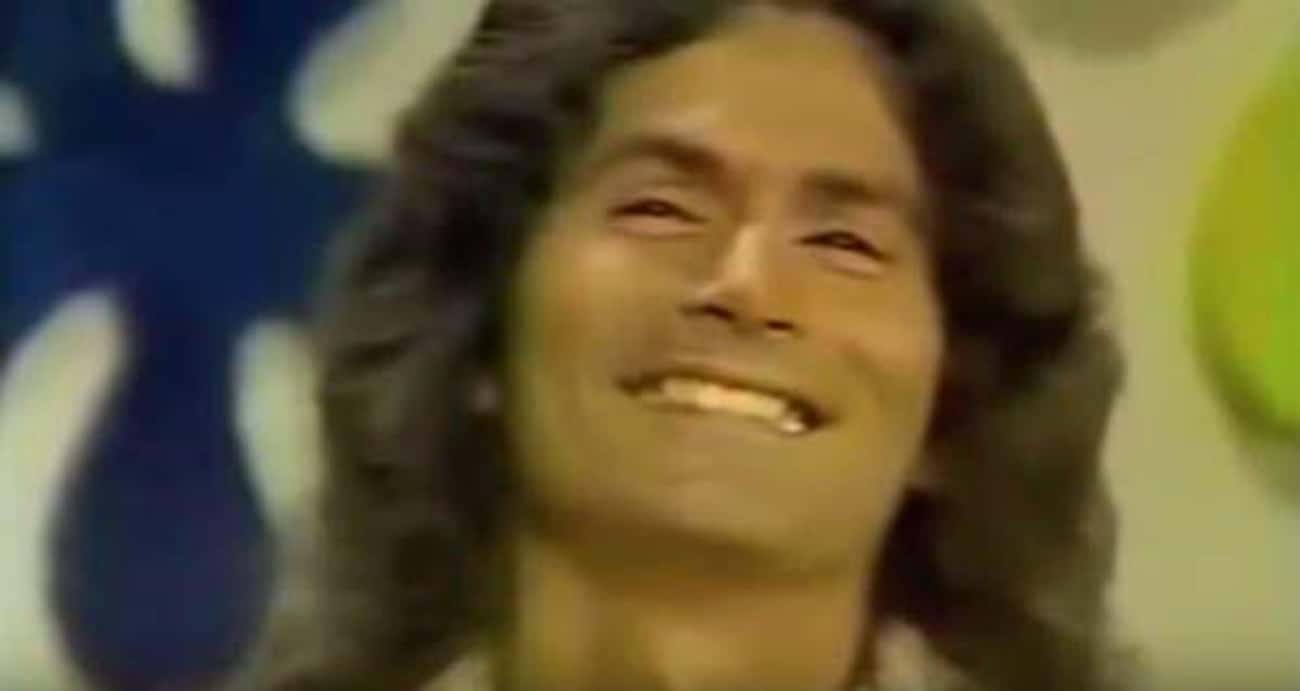 Alcala's sexual innuendos and witty remarks helped him win the game and a chance to date  Cheryl Bradshaw, but the contestant later refused to go out with him because of his creepy vibe. In 2010 he was sentenced to death for killing at least eight people. 
14. Skinny Microphones on "The Price Is Right"
Have you ever wondered why The Price is Right uses a skinny microphone? As it turns out, this is based on psychology. Contestants on the show, particularly first-timers in the spotlight, feel more at ease with skinny mics – the producers were spot on with this one.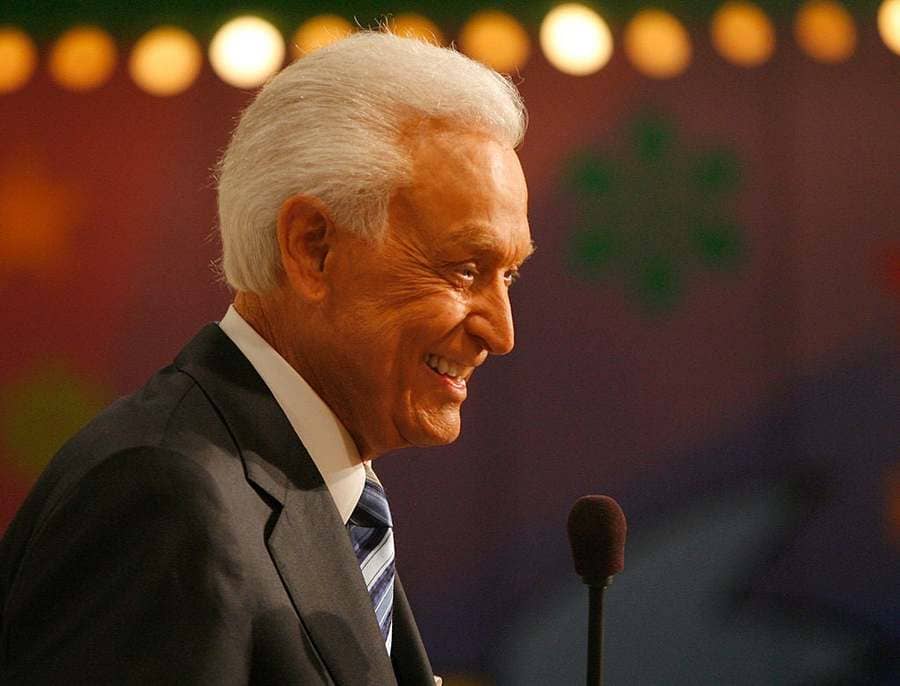 For some people, regular microphones are daunting, especially when speaking in front of a crowd or, worse, in front of a camera. If you are too scared to speak into a large, bulky microphone, a skinny mic can be your saving grace.
15. America's Longest-Running Game Show
Wheel of Fortune has been playing on people's TV screens since 1975, originally aired by NBC as a daytime show. It was the brainchild of Merv Griffin, who also created the internationally popular quiz show Jeopardy!, which debuted on NBC in 1964.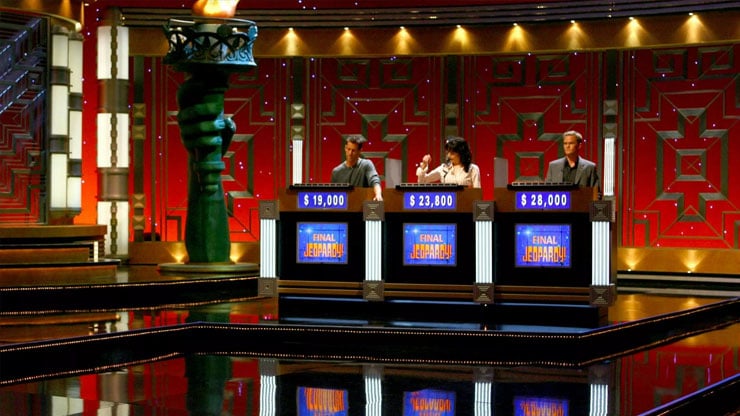 With seven thousand episodes under its belt (as of May 2019), Wheel of Fortune is one of the longest-running and most-loved TV game shows in America. Not only has it captured the hearts of American viewers, but it has transcended borders, having been adapted numerous times for international audiences.
16. Bob Barker's White Hair Improved Ratings
Bob Barker's signature look was one of the reasons why the show got positive reviews. As frontman of the show for more than 30 years, he constantly dyes his hair to hide the grays for years. This habit continued until 1987.
Barker stopped dying his hair when he received ample positive reactions to his natural color while on vacation. From then on, he embraced his soft, white hair. Surprisingly, the show's ratings actually improved as a result of Bob's natural look. His new style got a lot of people talking, which helped the show's viewership increase.
17. Joe Namath Almost Hosted "Family Feud"
Over the course of its history, Family Feud has been canceled and revived more than once. The first revival, however, came in the late 80s to early 90s. The show's producers knew that Dawson would be problematic, so they scouted around for another host.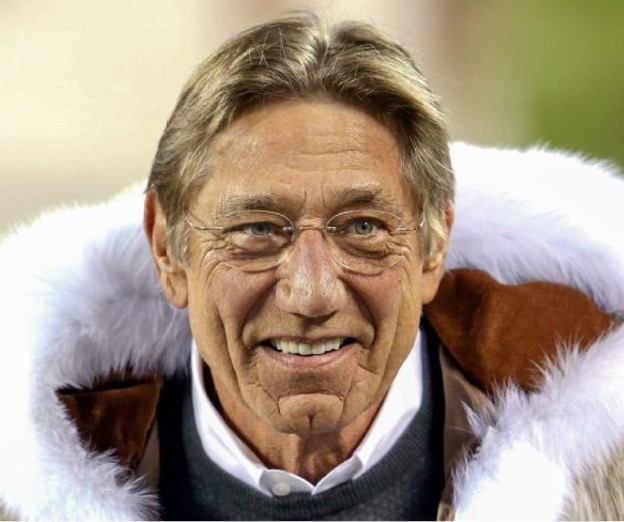 One of those was famed NFL quarterback Joe Namath. However, he got cold feet right before signing the contract. After that, the hosting job went to stand-up comedian Ray Combs who carried it for a total of six years.
18. Hundreds of Girls Wanted to Be Pat Sajak's Co-Host
After original hostess Susan Stafford left, more than 200 women auditioned to take over her spot on the game show. Who would miss this great opportunity of a lifetime? However, the show's creator chose Vanna White as Stafford's successor as she turned the letters better than any other woman who auditioned.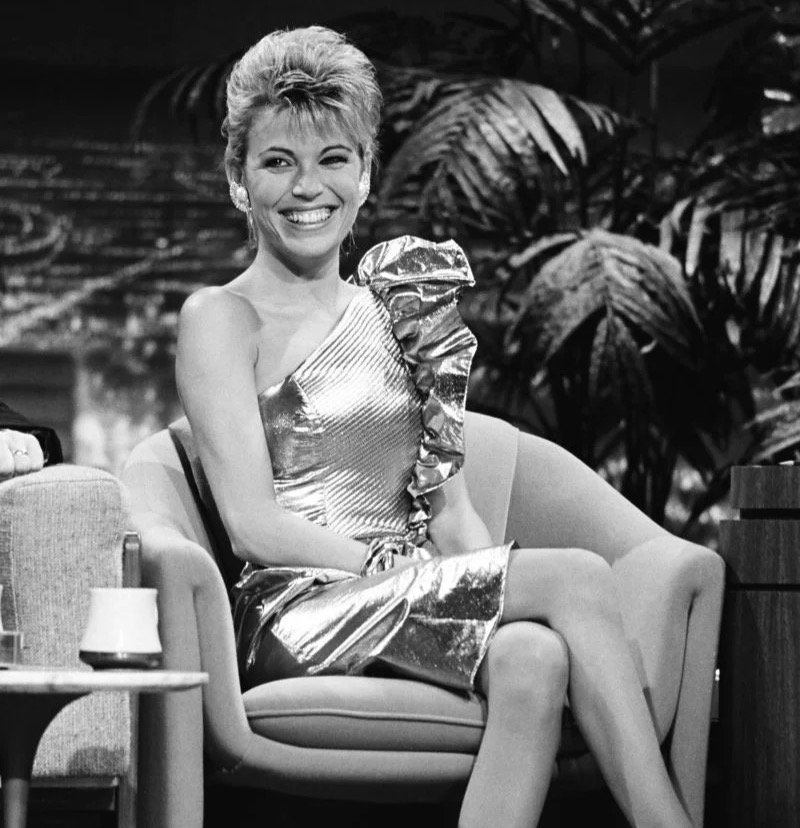 In 1982, White officially became the co-host of Wheel of Fortune. She gained popularity among the female demographic who fell in love with her wardrobe and her hosting skills.
19. "Wheel of Fortune" Almost Hired New Hosts in 2020
For more than three decades, Pat Sajak and Vanna White have been co-hosts of Wheel of Fortune, and their contracts were only valid until 2020. In a 2017 interview with Yahoo, Sajak revealed that he'd like to depart while the show is still well-known.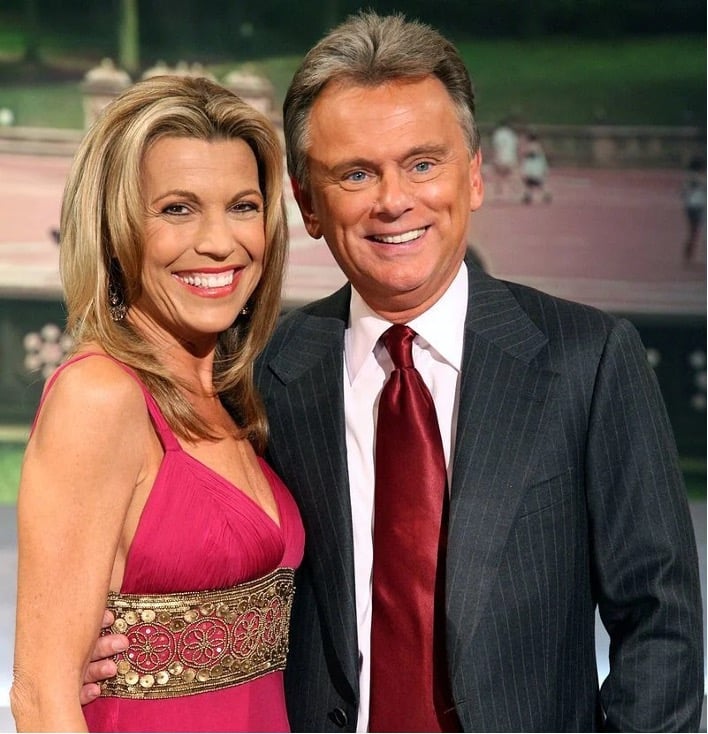 "That would be nice – to let someone else take over on a show that's still working well. I'd also like to leave before people tune in and go, 'My God, what the hell happened to him?'" In the end, though, he and Vanna renewed their contracts and will be with us until at least 2024.
20. Lucille Ball's Input Helped Land Trebek His Hosting Role
Actress and sitcom star Lucille Ball is popular for her series, I Love Lucy. But not many know that Ball was responsible for Alex Trebek being the Jeopardy! host.  It was Lucille who suggested to Merv Griffin that Trebek would be perfect for the job.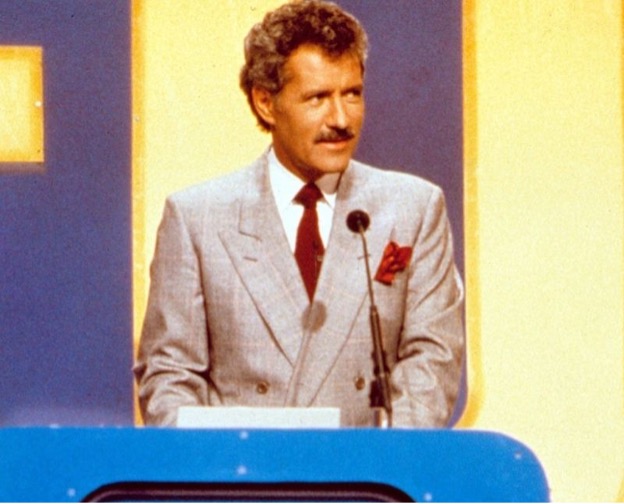 Fortunately, the creator of Jeopardy! had seen Trebek host another game show called High Rollers. He considered Lucille Ball's suggestion and took Trebek in as the host. Rumors abound that Ball once appeared as a contestant on Jeopardy! but no footage proves if it is indeed true.
21. Alex Trebek Hosted Many Game Shows Before Jeopardy!
Though Alex Trebek is heavily identified with the show, he actually hosted a slew of game shows before he hit the jackpot with Jeopardy!. He was first seen in The Wizard of Odds and Double Dare.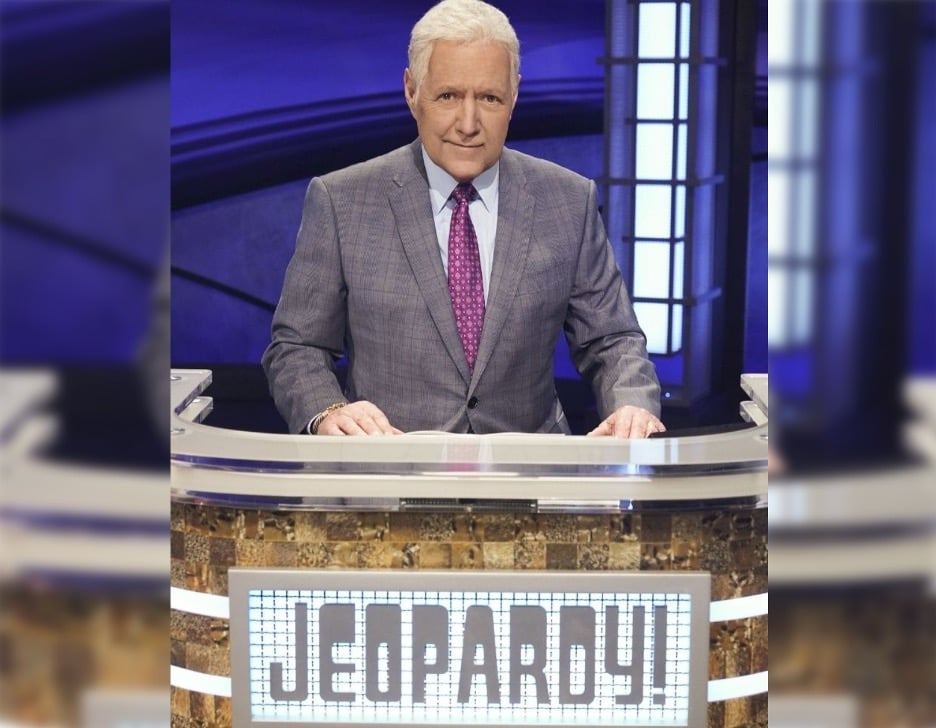 He later got into a Family-Feud-style show called Pitfall and then a game similar to Hollywood Squares called Battlestars. You would think he would stop, but his next attempt was with a game show called Malcolm where he talked with a cartoon character.
22. Quit "The Price Is Right"
The creators of The Price Is Right felt he would fit well as the show's host, having seen his style in a cartoon show that aired every Saturday morning. So, they set up a meeting with the actor one day to offer him the position and discuss terms.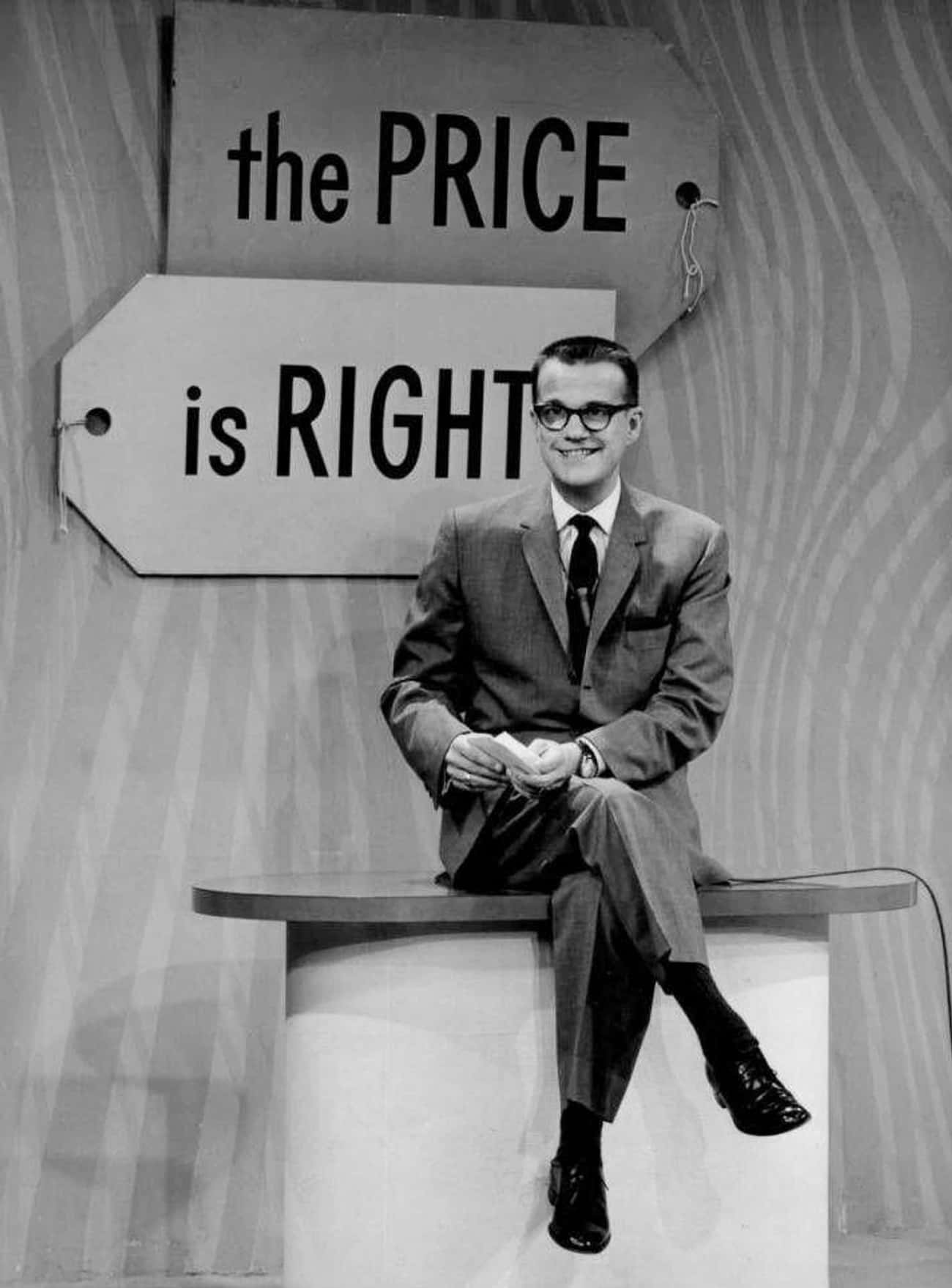 Van Dyke got his chance at hosting, but he didn't really see his future there. He described the show as based on a dumb idea of contestants merely guessing the price value of a product and nothing more. Convinced it was never going to take off, he decided to walk away and was replaced by Bill Cullen. 
23. The "Family Feud" Surveys Are Done Anonymously
One of the most beloved and famous parts of Family Feud is the "survey says" section. Where do those surveys come from? The Wall Street Journal had the same question, so they decided to investigate it a bit.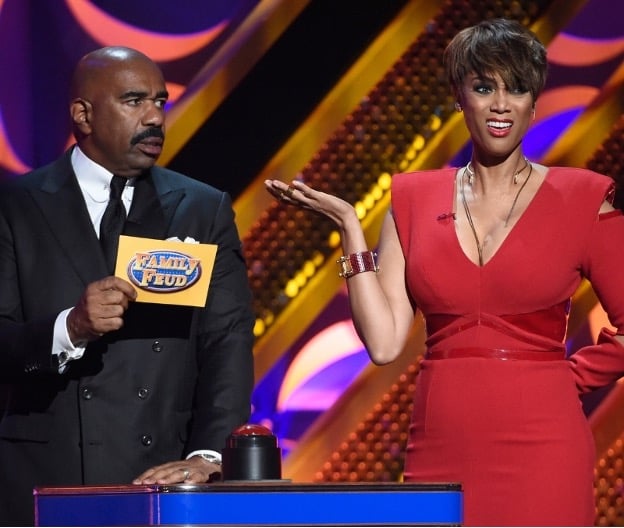 It turns out that no one knows they're being surveyed for Family Feud. Rather, a polling company named Applied Research-West calls up random people and asks them to answer 30 to 40 questions. Their answers are used on Family Feud, but the people are never told that.
24. There's Money in Theme Music
Merv Griffin was the creator of Jeopardy!, and he also created the show's iconic tune. According to regulations, whenever a musical composition is played, the composer must be paid. Griffin created the show's Final Jeopardy music as well as the opening.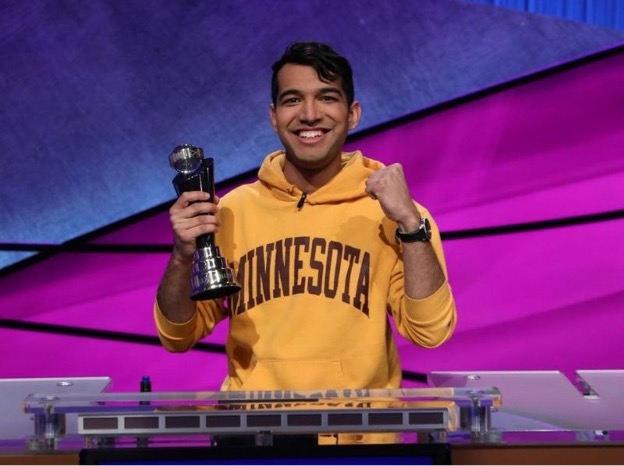 Remarkably, Merv was able to create the tune in less than one minute. The tune's original title was "A Time for Tony," and it was meant to be a lullaby for Merv's son. However, the music was retitled "Think!" and was later used for the show. According to The New York Times, the music had earned Griffin $80 million by 2005 – all from a mere thirty seconds of play time each episode.
25. The Price of a Vowel Has Never Increased
Despite the fact that a ton of costs have expanded since Wheel of Fortune debuted during the 1970s, one thing is left unchanged: the cost of a vowel. That's right – vowels are not subject to inflation.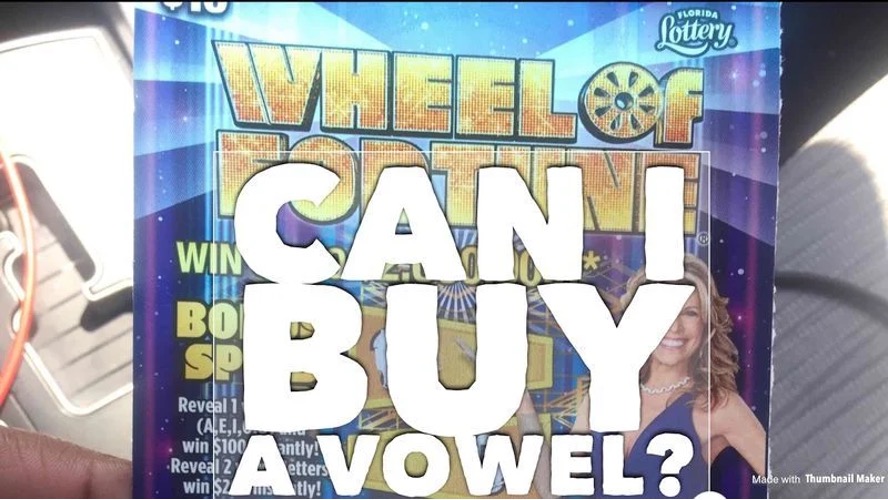 Despite the fact that there has been inflation throughout the years, the cost of the vowel was and still is $250. For example, purchasing every one of the vowels needed to solve "Evaluating Papers" would cost you a hefty $1,000.
26. On-Set Pranks
Jeopardy! was a serious game show, but it did not take itself seriously. In its April 1997 episode, the show had Wheel of Fortune host Pat Sajak become the Jeopardy! host, while Alex Trebek hosted Wheel of Fortune.
Another prank occurred in 2005 when the Ultimate Tournament of Champions episode saw contestants take off their pants on-air in an effort to relieve their tension. Alex Trebek decided to remove his pants too, but it was later revealed on-air that everything was a prank all along.
27. Family Feud Was Based On "Match Game"
Richard Dawson, the original host of Family Feud, was also a regular contestant on the TV show Match Game. In fact, he was more than just a regular contestant, he was a fan favorite rooted for by audiences across the country.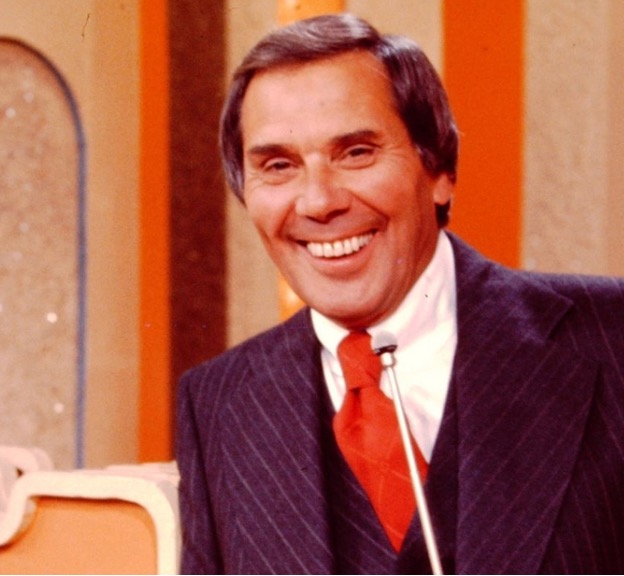 That's not the only thing the two TV shows had in common. Family Feud took most of its inspiration from the final round of Match Game – the round where contestants filled in blanks to see if they had a matching answer.
28. James Holzhauer's Knowledge Came From Kids' Books
Being a Jeopardy! contestant means having infinite knowledge on random subjects. However, even other Jeopardy! contestants were deeply curious about where James got all his information.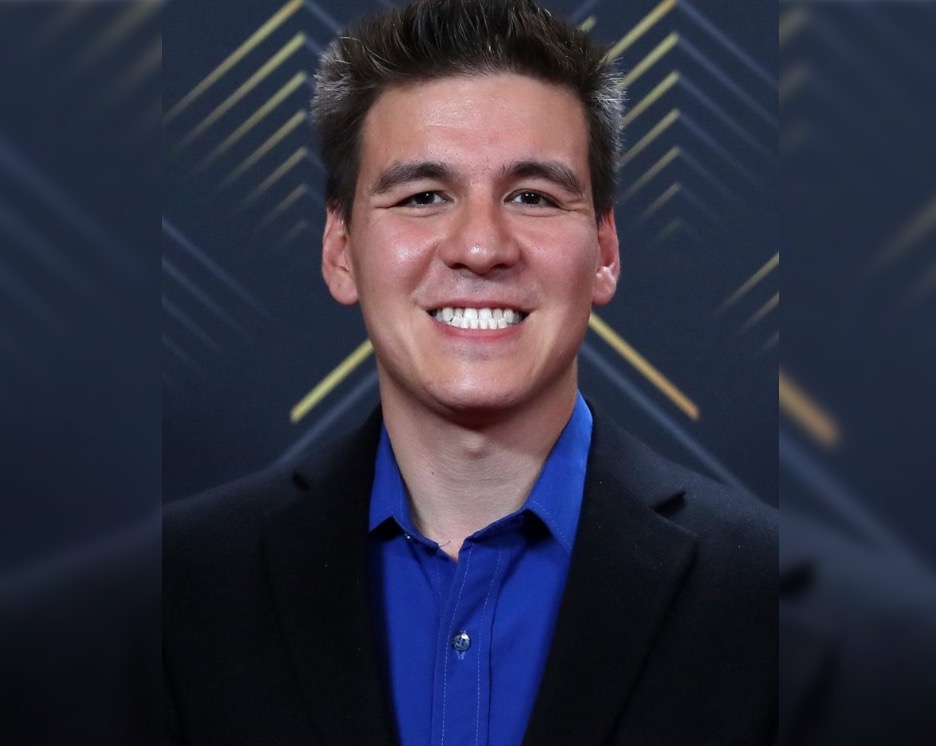 James admitted that most of what he knows was collected from reading books found in the children's section. James would go to libraries and read all the information available in children's books. He said he enjoyed the fun way facts are presented in picture books as it makes the information easier to remember.
29. Vanna White And "The Price Is Right"
Vanna White is a well-known game show host and film actress. Before Vanna earned wide fame on Wheel of Fortune, she was seen by the public as a contestant on The Price is Right. In 1980, Vanna made her first game show appearance ever.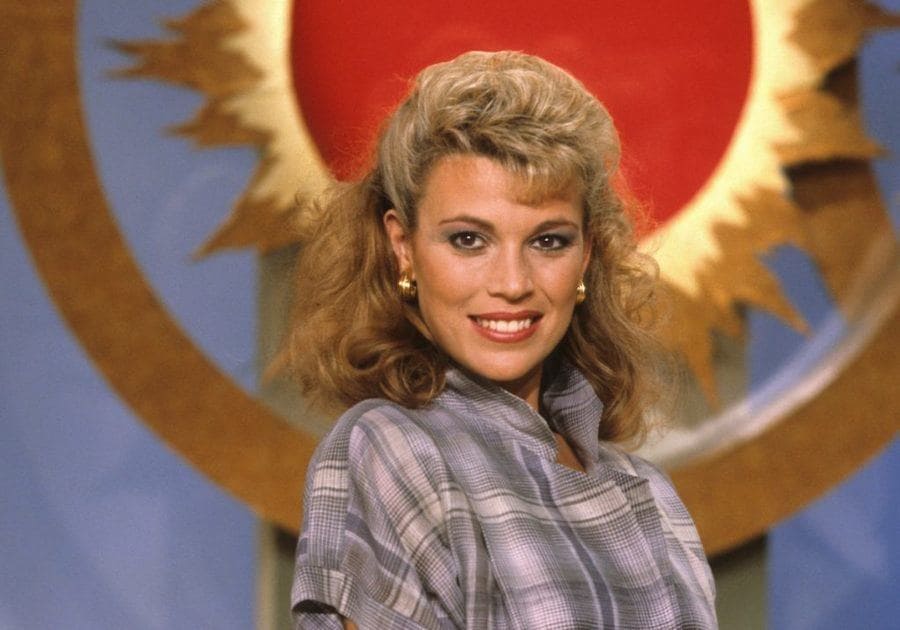 Bob Barker said that she spent more time viewing herself in the mirror than playing the game during her tenure as a participant on The Price is Right. As a result, she did not win any prizes during her episode.
30. Burt Reynolds' Living Room Was The Set For "Win, Lose or Draw"
Win, Lose or Draw aired for three seasons in syndication from 1987 to 1990 on NBC. It appealed to the audience due to the fact that a celebrity appeared in each team, paired with a contestant, and competing charade-style.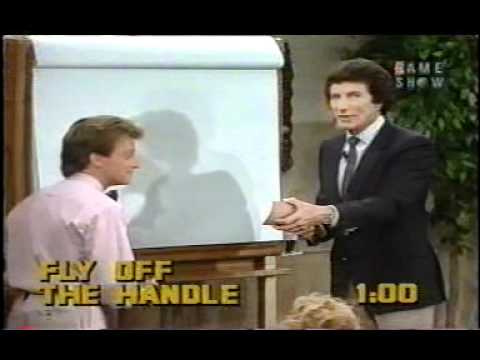 Little did people know that the set was designed to replicate Burt Reynolds' actual living room. This was done to establish a homey feel. The game show was created by Burt Reynolds and Bert Convy, who co-produced it under Burt & Bert Productions.
31. Steve Harvey's Strict Rules For Co-Workers
As we've seen from the posts above, how things look on the outside are far different from how things are on the inside when it comes to Family Feud. For example, host Steve Harvey has brought the show newfound success, but at the cost of being a very strict host.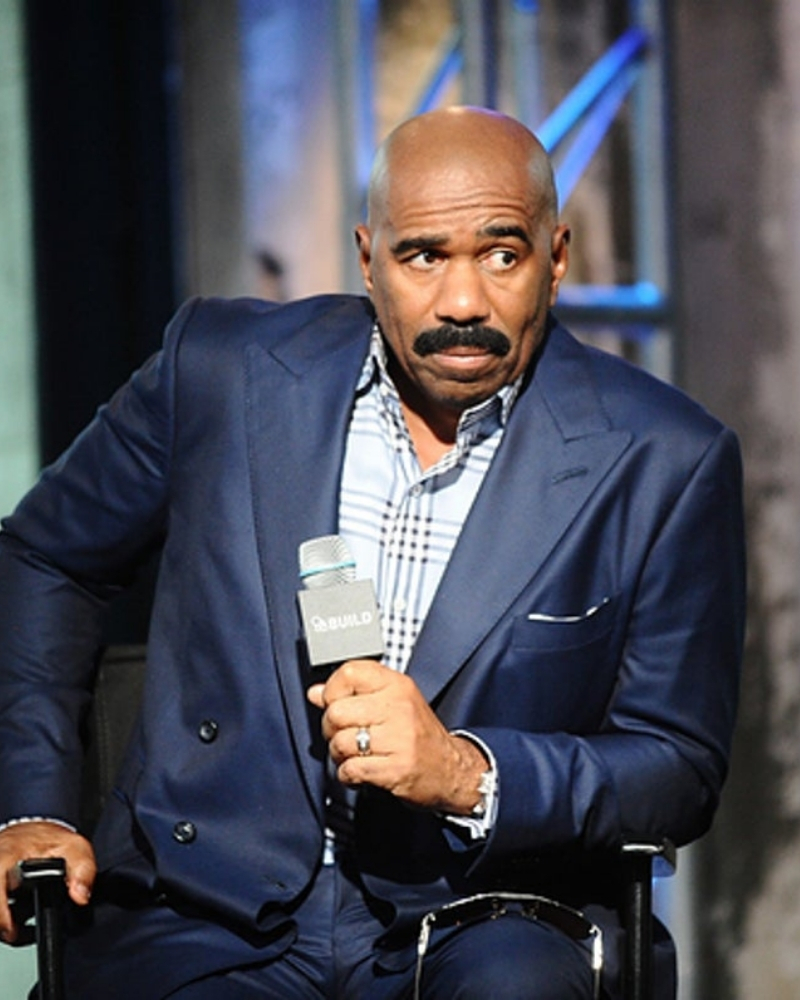 He sent out messages and emails to crew members with a dozen or so rules that he'd like them to follow – mostly it's about not disturbing him in his dressing room.
32. Correcting Errors on "The Price Is Right"
Errors and mistakes are inevitable, no matter how long your show is running. The people behind the show are ordinary human beings who are bound to commit mistakes. The only problem is, these mistakes often allow players to win big time.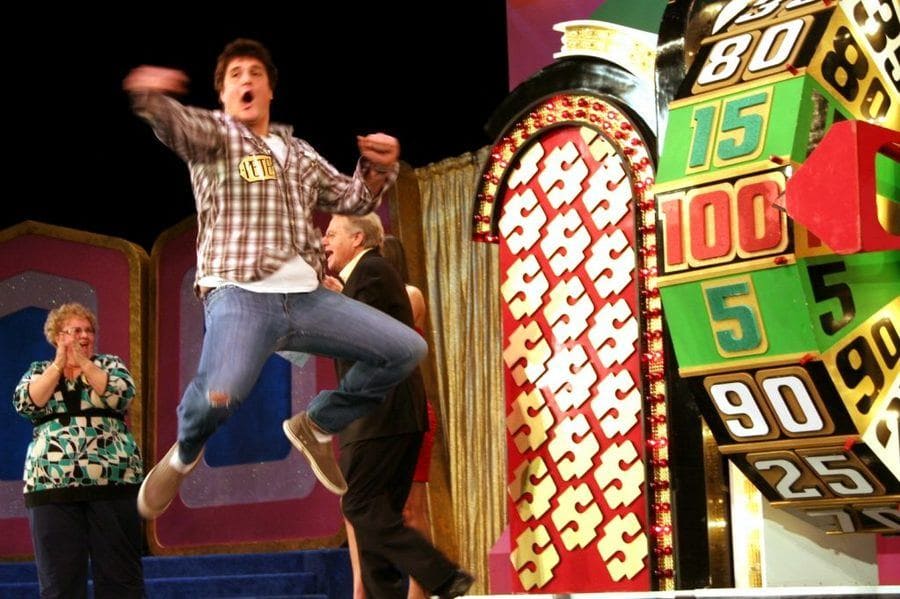 A man who needed to guess the price of a computer is an example of a mistake transformed into success. They stated it was a Dell computer, but it turned out they got it wrong; it was an HP PC. As a result, the contender was given the computer by management, who believed the game had not been fair due to the accidental deception.
33. An Extremely Lucky Contestant
When something good happens to you by chance, you know that luck must have favored you big time. Take it from Emil De Leon, a Wheel of Fortune contestant in 2014 who was extremely fortunate when he only had two letters on the board – N and E.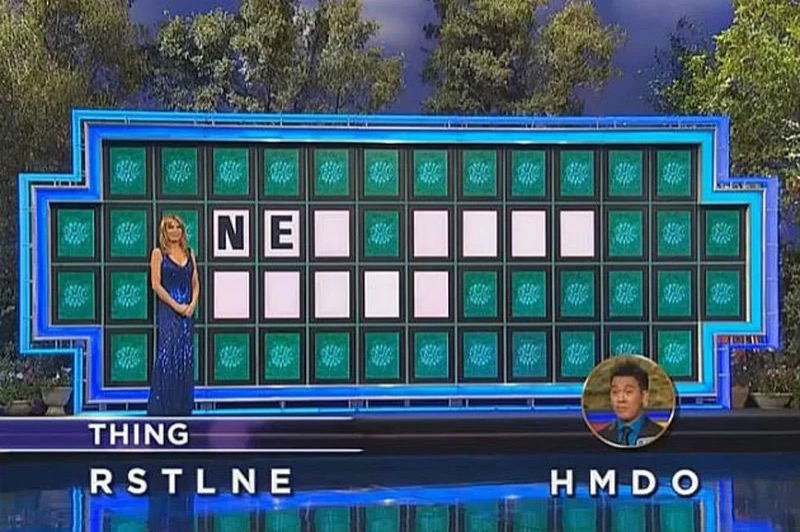 By a bit of luck, he guessed the right answer to the puzzle (it was "New Baby Buggy"). Pat Sajak described this moment as the "most amazing solve in my 30+ years on the show. No kidding."
34. Producers Made The Show Easier to Win Once Drew Carey Began Hosting
It was a huge responsibility for Drew Carey to perform well and keep audiences happy as the new host of The Price Is Right. The former host, Bob Barker, had made the show successful for more than 30 years.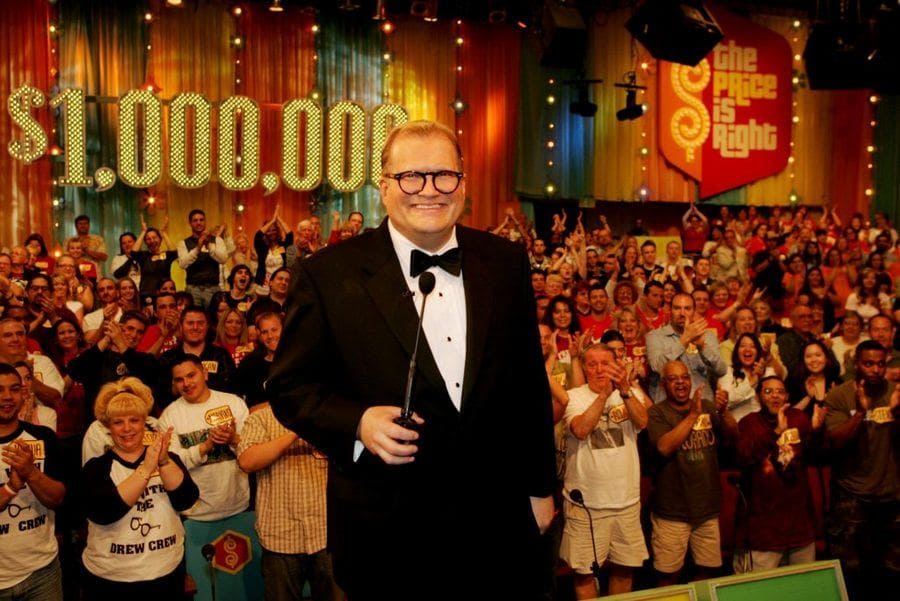 Because of this, management was worried that fans of the old host would lose interest in the show. If this happened, ratings would suffer. To address these concerns, they made changes to the entire show, including a controversial move – they made the games easier for the contestants to win.
35. The "Jeopardy!" Host and Contestants Only Meet On-Stage
Due to the rampant game show cheating scandals of the 1950s, people slowly gave up on watching them, leading most game shows to be canceled. Jeopardy! decided to set itself apart from the rest.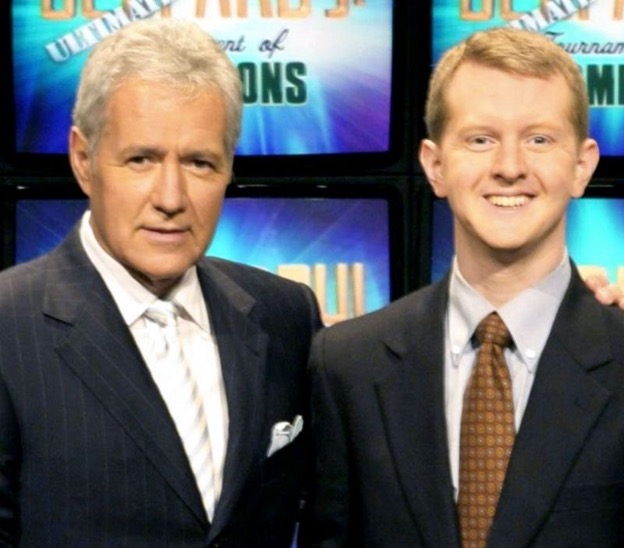 The show intentionally built the host's dressing room far from those of the contestants. This meant that both only saw each other when they were already on-stage and about to play the game. This practice began when Alex Trebek was hired to be the host.
36. Vanna White Hasn't Physically Turned a Letter in 20+ Years
Back in the early days of the show, hostess Vanna White needed to physically turn letters on the board to uncover them for the crowd and hopeful contestants. In 1997, this routine changed when the letter board became advanced.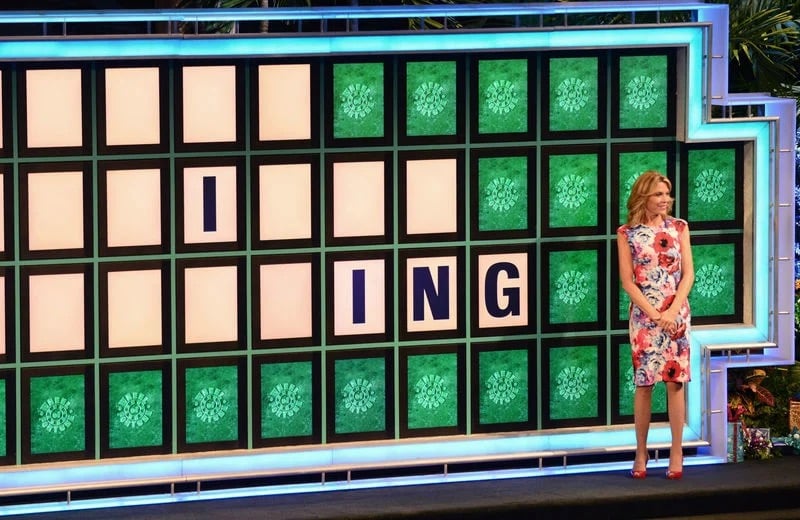 Having a digital board saves a lot of time. This touchscreen board need not be physically turned as it can work on its own via automation. We imagine Vanna misses this part of her job, though. What do you think?
37. The Craziest Prizes on "The Price Is Right"
The Price Is Right has some of the most amazing prizes of any game show. One of its contestants, Carl Slater, won an amazing set of prizes when he joined the show in 1958. It was a prize that was composed of many things.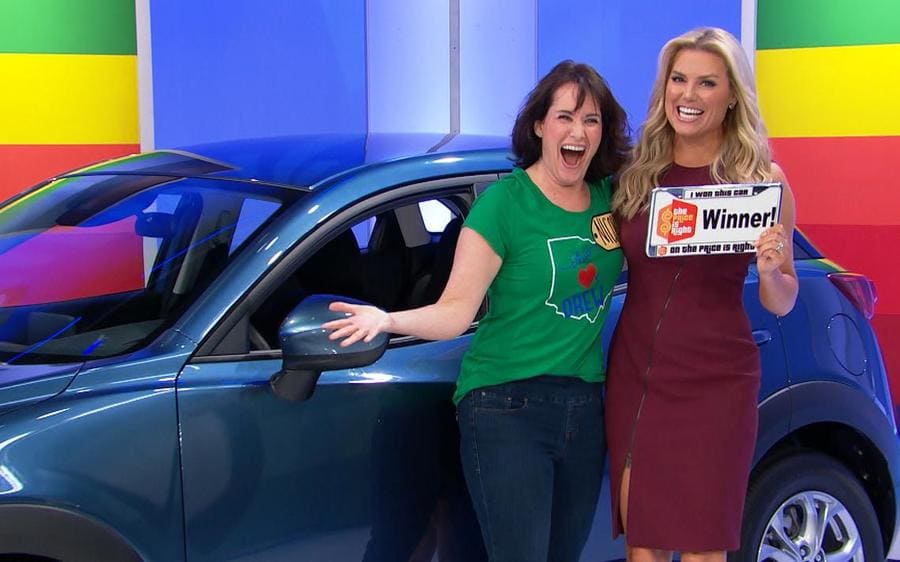 He received a dining room suite, a suit of armor, a trip to a castle in Scotland, and a pony. Yes, a pony. When we said diverse, we meant diverse! Although we have to admit, a pony, a suit of armor, and a trip to Scotland do oddly go together. It is, in fact, the dining room suite that seems out of place.
38. Wrong Answers Go Viral
There are wrong answers in the show that can easily be forgotten, and there are wrong answers that go viral. In a 2017 episode, a contestant by the name of Kevin gave a senseless response. With just one letter missing, he chose to take a stab and speculated about the letter K.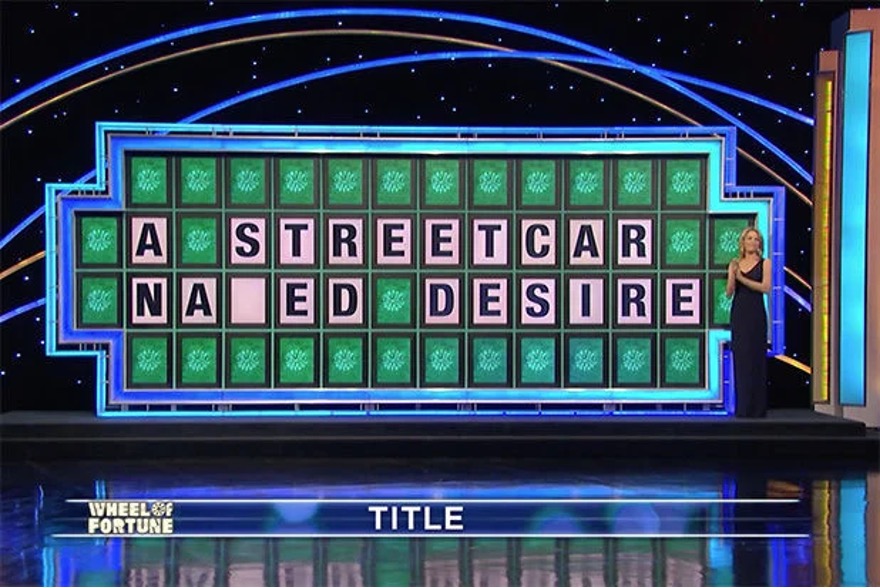 In this way, rather than finding the right answer (which was "A Streetcar Named Desire"), he speculated "A Streetcar Naked Desire." The only prize Kevin won was viral embarrassment on the internet.
39. Steve Harvey Has Heard Some Odd Answers
Over the course of 10 or so years, host Steve Harvey has heard a lot of odd answers from contestants on Family Feud. Fans are always interested in learning what weird ones stick in his brain.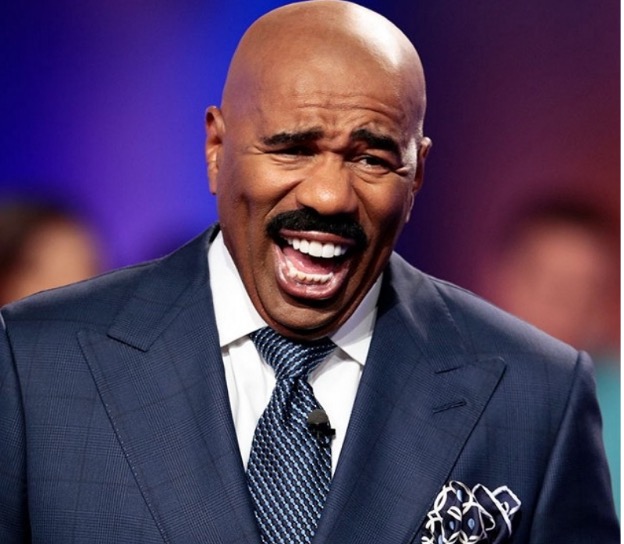 Luckily, an interview of Late Night With Seth Myers shed light on that a bit. Harvey said a contestant answered "grandma in a birthday suit" when asked about the last thing a robber might expect. When asked about a word beginning with pork, one contestant answered "pork-cupine."
40. Jeopardy's James Holzhauer Was on "The Chaser"
Before hitting the jackpot with Jeopardy!, James had a stint on The Chaser. Contestants in this game were required to know the answer to questions that fall under general knowledge before they get to face The Chaser.
James made use of his experience to hone his skills. In The Chaser, he was able to break records when he answered twelve questions during the money-building round. He later answered all 19 questions, which allowed him to beat The Chaser.
41. Bob Barker and Betty White Feuded Over Billy the Elephant
Despite both actors' good intentions as animal activists, Bob Barker and Betty White had their proverbial daggers drawn over the fate of Billy, an elephant that was kept in a pachyderm forest at the Los Angeles Zoo. Barker argued that it would be better to move Billy to an animal sanctuary, a move which White contradicted.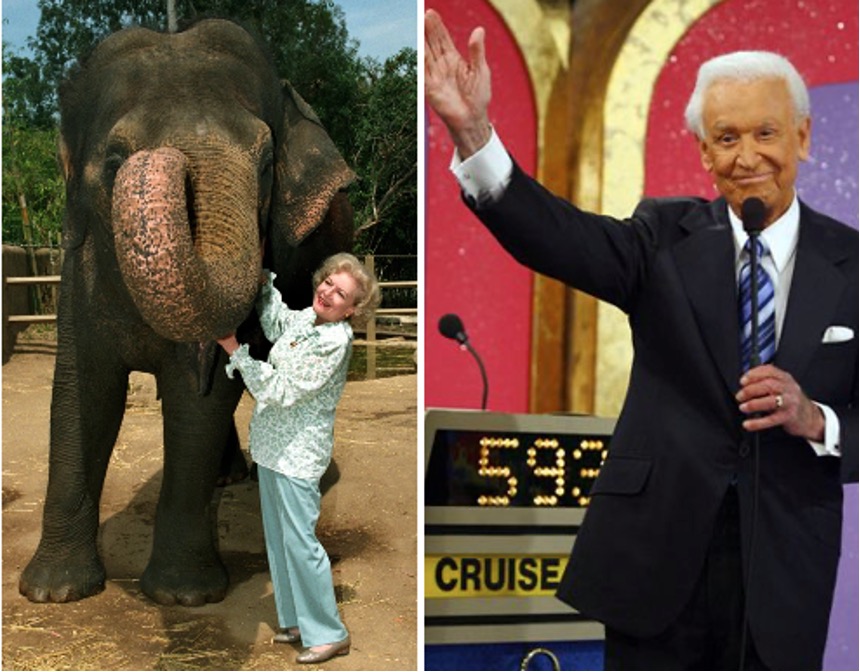 They became sworn enemies because of this. Barker even threatened to refuse his Lifetime Achievement award at the 2009 Game Show Awards if White was present. What a feud!
42. Alex Trebek's Unusual Breakfast
Since the game show Jeopardy! was revived in 1984, Alex Trebek took over the helm as its host, ushering in general knowledge answers, which the contestants had to respond to in the form of a question.
Despite the game's demanding nature, Trebek had been able to keep up the pace for decades. He attributed it to his unusual breakfast of Snickers paired with Diet Pepsi. After being lectured by his nutritionist about its unhealthiness, the TV personality claimed that he shifted to Diet Coke and a Milky Way. In 2019, Alex Trebek decided to upgrade the health factor and munch on granola bars instead. 
43. "Wheel of Fortune" Is Well-Known in Germany
The show is not only popular in the United States but in other countries as well. With exciting prizes and giveaways that await both the audiences and contestants, the show has also captured the hearts of an international crowd.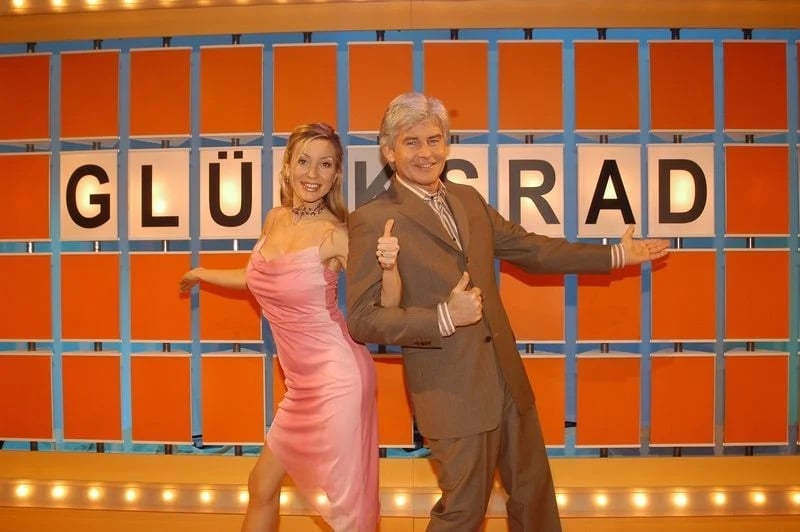 Ask any German person to translate "wheel of fortune" for you, and they will likely say, "Glücksrad." This is the nearest translation, meaning "fortune's wheel." Well, that was the name of the German version of this beloved game show, which was on the air from 1987 to 2002.
44. Alex Trebek Has a Guinness World Record
Since Alex Trebek started hosting Jeopardy! in 1984, he never stopped until his untimely death in 2020. His long history with the show earned him a unique acknowledgment from Guinness World Records. In 2014, he was given the title of hosting the most episodes of a single game show.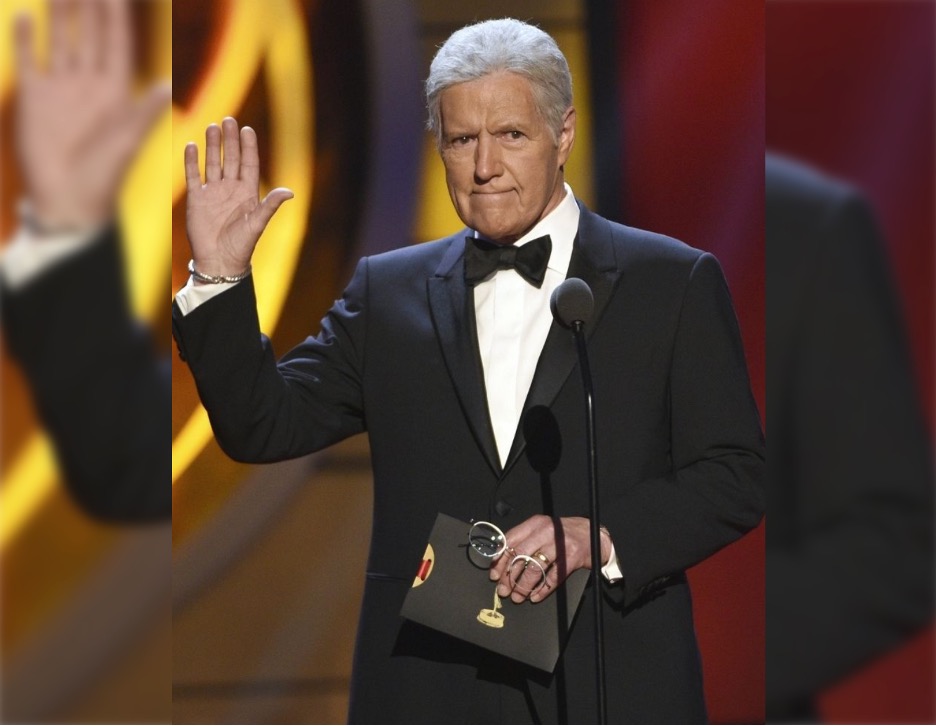 At that time, they counted a total of 6,829 episodes. The number increased as he continued hosting. Trebek was lighthearted about his win, commenting that as long as he continued to be the Jeopardy! host, he would be able to hold onto his record.
45. Louie Anderson's "Family Feud" Legacy
Over the long history of Family Feud, there has been a variety of hosts. Some, like the original host Richard Dawson, have left an indelible mark because of their personality. Others, like Louie Anderson, have left a mark for other reasons.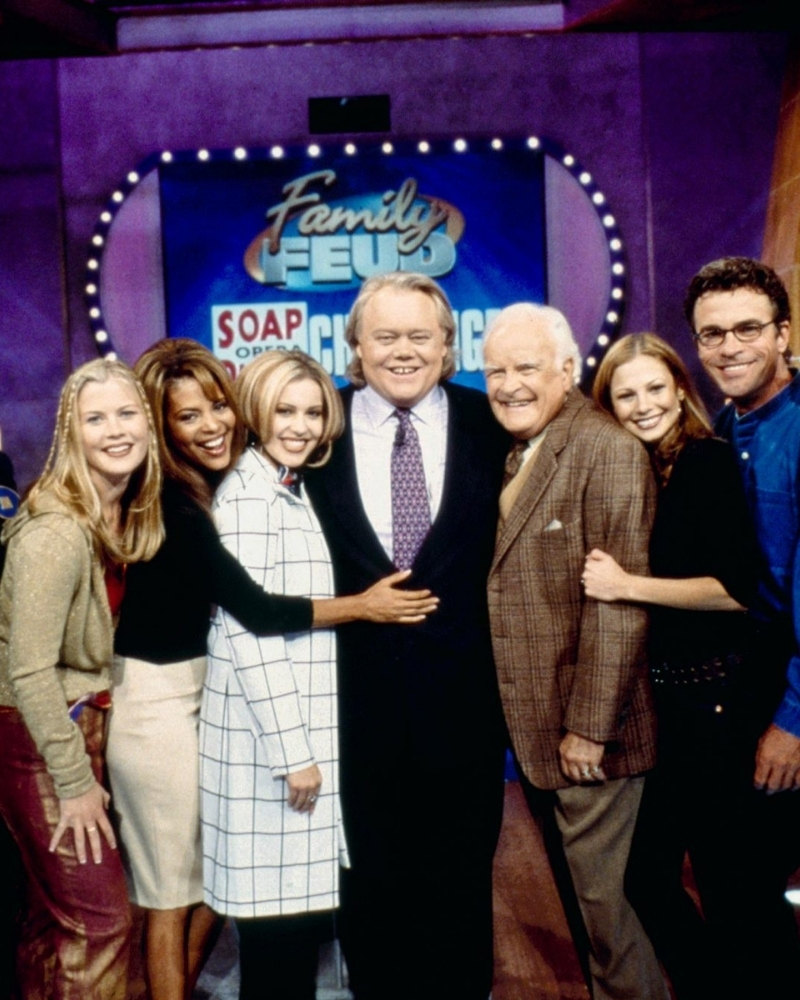 Anderson's mark on the show was financial. Over the course of his four years as host, he persuaded the producers to up the ante on the prize money. Eventually, they agreed – it went from $10,000 to $20,000. Great job Louie!
46. Pat Sajak Earns an Impressive Salary
Best known as the host of Wheel of Fortune, a position he has held since 1981, Pat Sajak earns a hefty amount on the game show. According to Forbes, he earns around $15 million each year, which is similar to what late-night hosts Jimmy Fallon and Stephen Colbert get paid for their shows.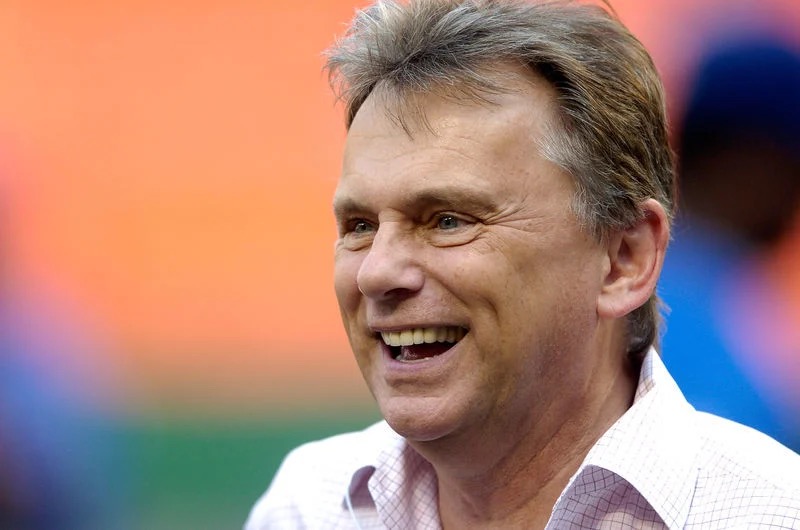 Sajak's hosting skills and humor have earned him 19 nominations for the Daytime Emmy Award for Outstanding Game Show Host, and he has won three times. For a talented host like him, it's a well-deserved salary indeed!
47. Ray Combs' Ungraceful Exit From "Family Feud"
Ray Combs did so well as a stand-up comedian that he felt it was high time for him to step up his game. He saw an opportunity for this when he was offered the role of host of the game show Family Feud, which he described as a stepping-stone – his vehicle to success.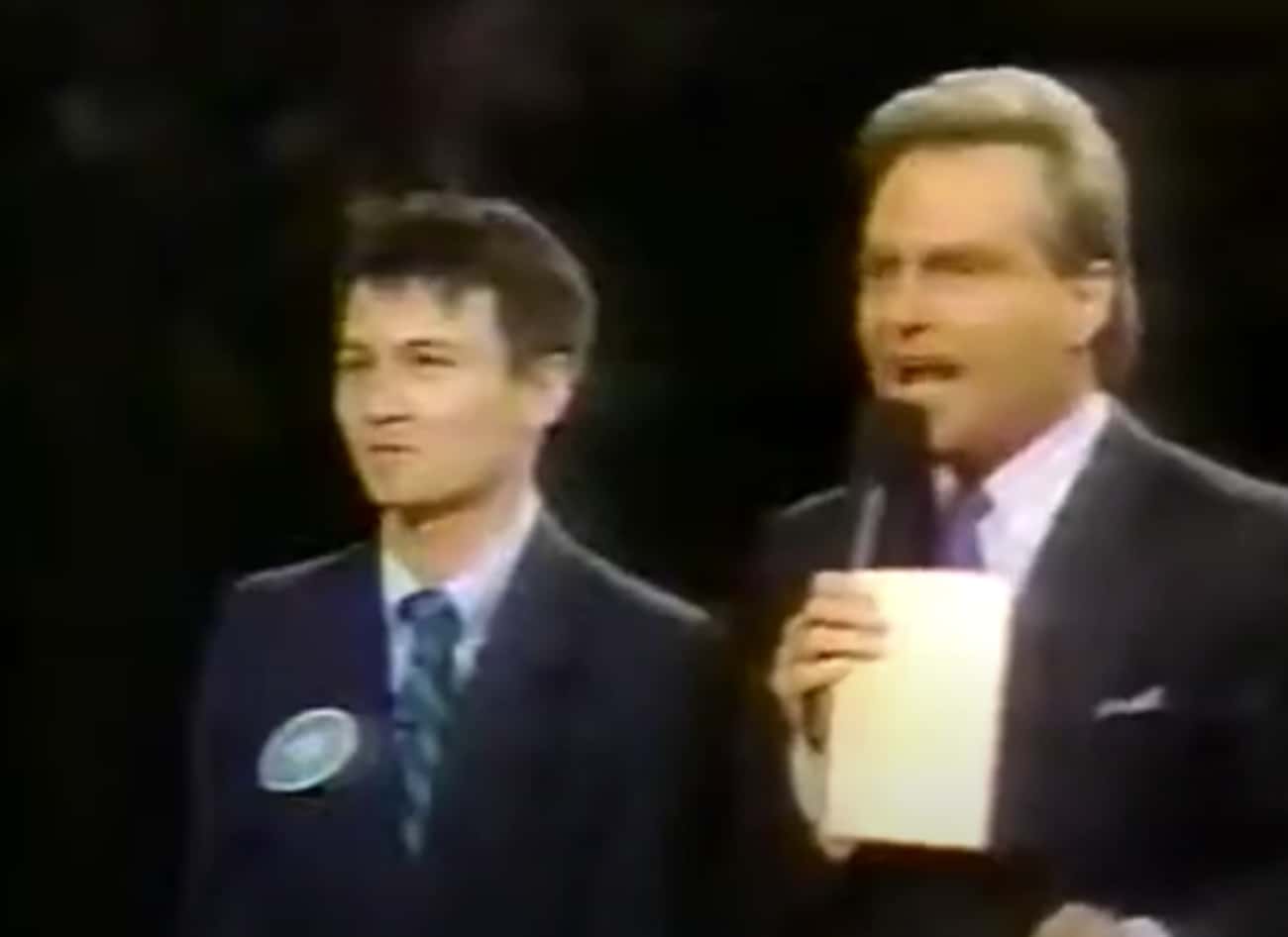 Sadly, things didn't turn out so well for him, and Richard Dawson was poised to replace him after his six-year stint. Disillusioned and quietly furious during his last night as host, Combs took out his frustration on a losing contestant who had not won a single point in the game. "I thought I was a loser," Combs said, "until you walked up here."
48. Ken Jennings Kept Coming Back
It is impossible to look back on Jeopardy! and not include contestant Ken Jennings in your musings. He appeared on more than 70 episodes of the show. He also walked away with almost $3 million. Though he was highly skilled, people were mostly charmed by his self-deprecating manner.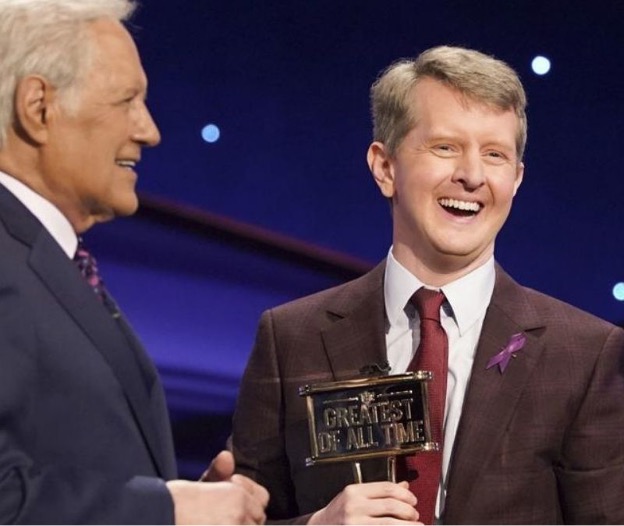 Ken kept coming back to the show, and people loved him more each time. So far, Jennings has been seen in the show's Ultimate Tournament of Champions. He also appeared in the show's "Greatest of All Time." He was eventually hired to be a consulting producer in 2020.
49. Answer The Postcard
The original show in the 1950s popularized the phrase, "Answer the Postcard."  People at home were able to provide answers in the form of postcards. This became such a sensation that they finally had to recruit hundreds of workers merely to go through all of the postcard entries to determine who had won.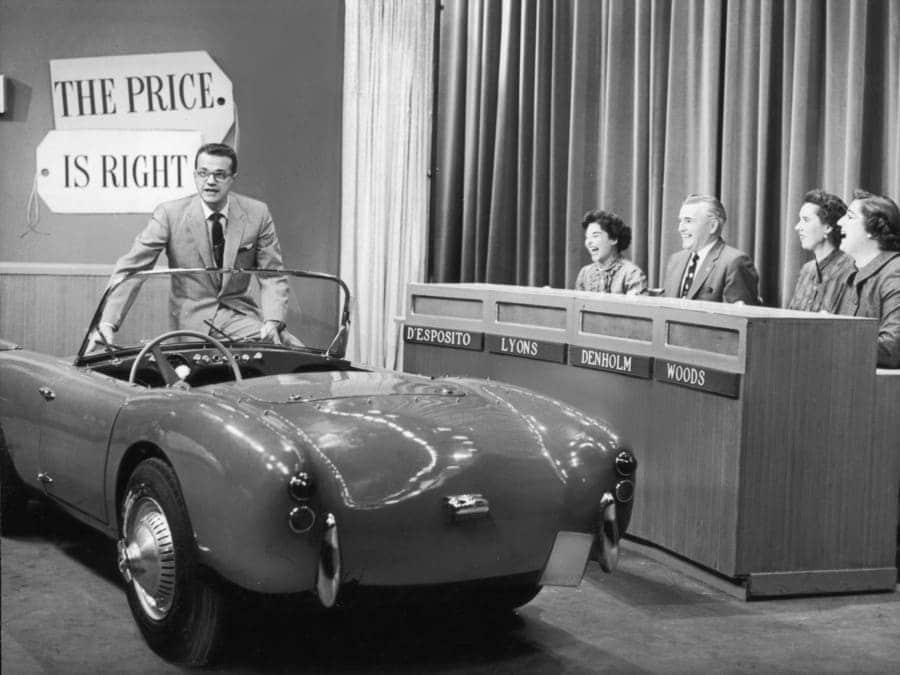 Sometimes, you don't know what is coming next, but you will be left wondering how the producers can pull off such tricks every time. It seems the people behind The Price Is Right can invent anything, and audiences at home will love it.
50. The "Jeopardy!" Crew Validates Final Jeopardy Bets Before Filming
During a commercial break, the contestants are handed a piece of paper by the show's crew, and they are to write down their individual wagers for the Final Jeopardy round. This round has one clue, one category, and players may wager depending on how much they've earned thus far.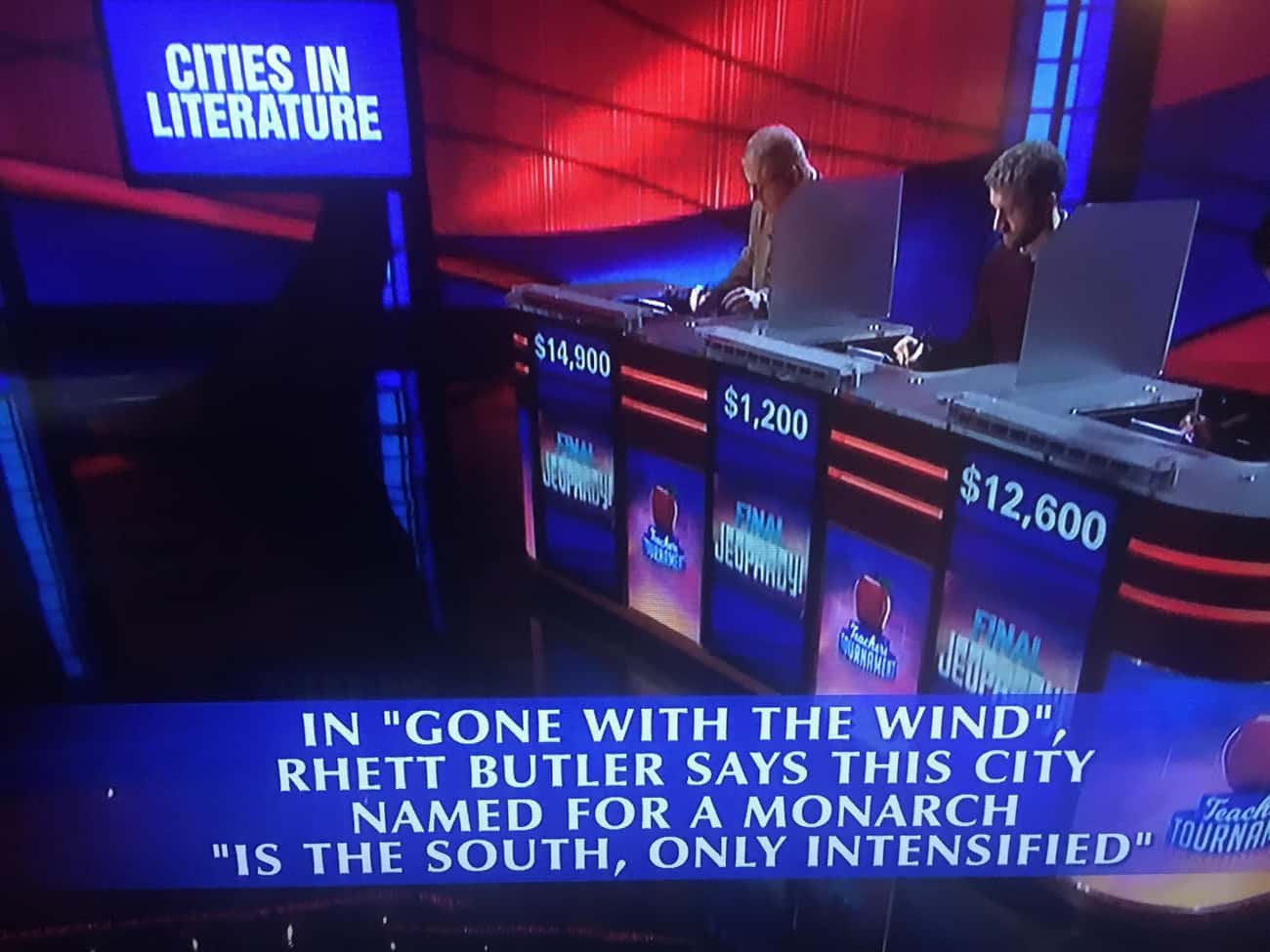 Before this goes live, a production crew goes to each player to validate their responses. Some may be required to re-write things, as was the case with Jack, who was discretely told to make his 9 legible enough to ensure his answer would be readable on-screen. Such instructions are made in writing so as not to give a hint to other contestants. Final Jeopardy begins once these tasks are all taken care of. 
51. Vanna White Has Worn Thousands of Different Dresses on Television
Needless to say, hostess Vanna White always wears amazing dresses on Wheel of Fortune, but have you ever thought about how many costume changes she has had throughout the years? White has reportedly worn 6,500 different dresses for the show, but she wasn't allowed to take any of them home.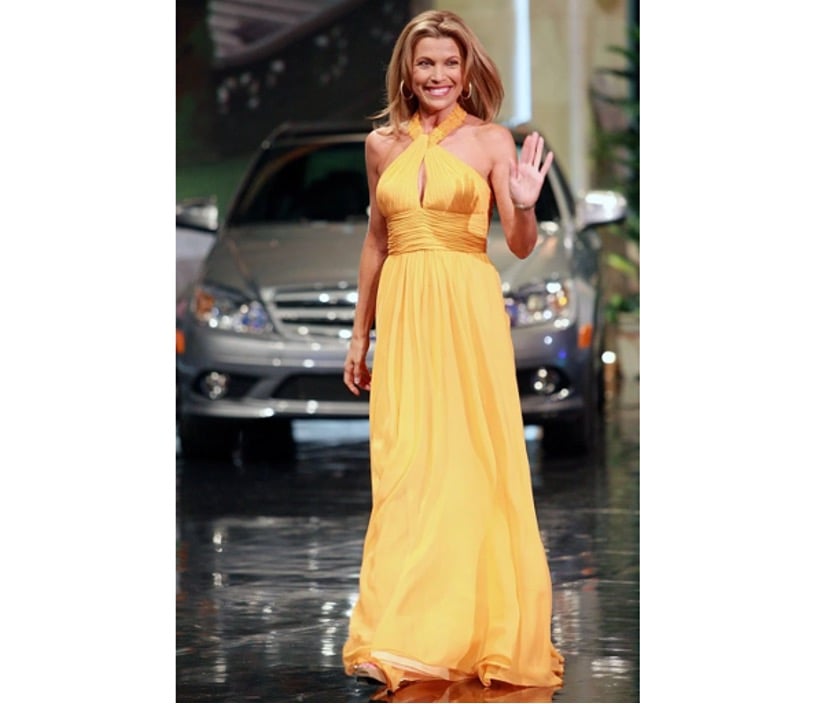 We can imagine the excitement she feels every time she's styled with dresses most women can only dream of wearing. Though she wasn't able to take any of the gorgeous gowns home, we're pretty sure she has her own lovely collection.
52. Richard Dawson's Jokes Fell Flat On A Sponsor
The Watergate scandal eventually caused Richard Nixon to resign from being President of the United States in 1974. Although that may seem unrelated to Family Feud, there is a deep connection. Richard Dawson, the host at the time, loved to make jokes while taping the show, and one of his favorite things to joke about was Richard Nixon.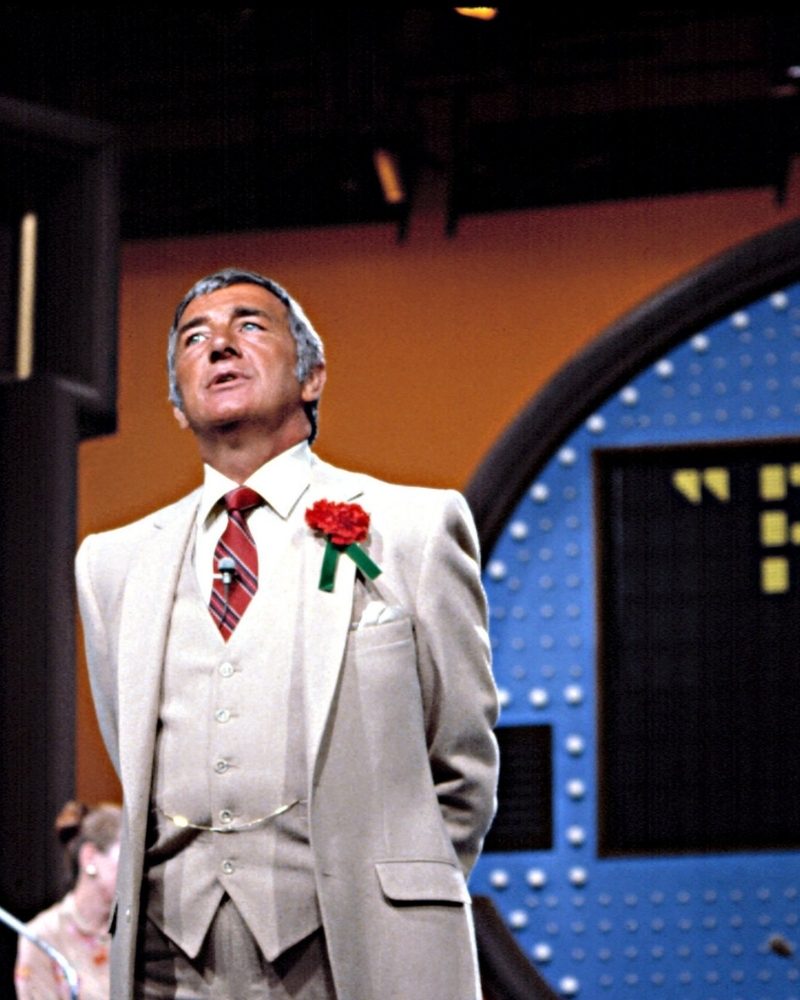 The show's sponsor didn't like his Nixon jokes and producers asked Dawson to tone it down. Instead, he went on live television, called out the sponsor, and said they were free to go if they liked. Later on, when ABC – the company that owned Family Feud – tried to edit out the comments, Dawson said he'd quit if they did. The comments were left unedited.
53. Contestants Have To Pay Huge Taxes
You win some, you lose some. Though James from "Jeopardy!" won a total of $2.5 million, he actually did not pocket the entire amount. A large chunk of his winnings had to go to the taxes attached to the prize money.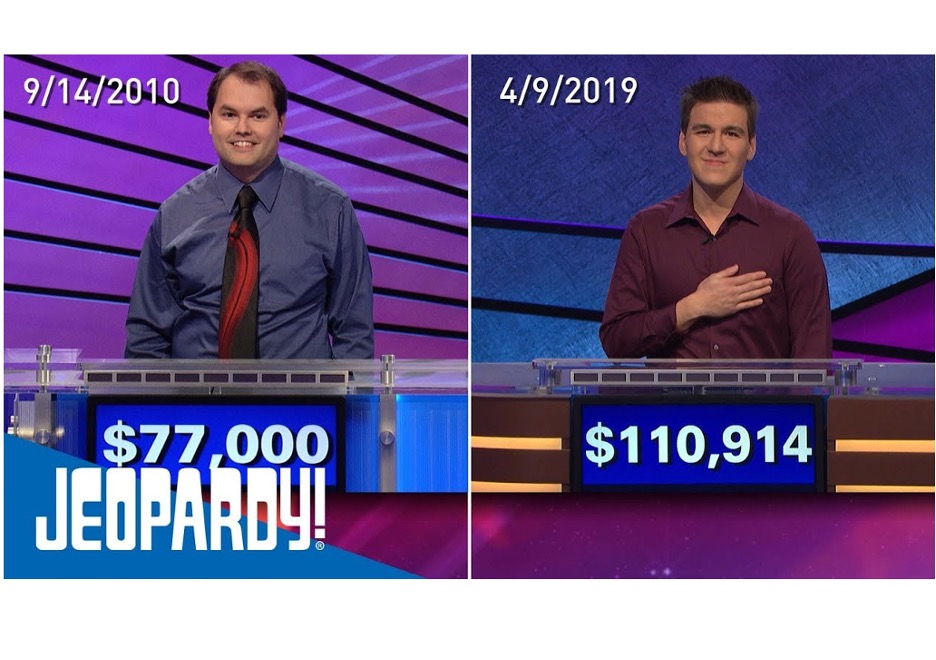 Though James received a novelty check that included the total amount of his winnings, the actual amount he took home was another story. It did not help that Jeopardy! was filmed in California – the state with the highest income tax. According to the New York Post, James had to pay taxes totaling $1.2 million.
54. All "The Price Is Right" Prices Come From One State
California is the place where the producers and staff of the show find their prices. Why do you think they get their prices in one state alone? It's simple – they want it to be a level playing field. It's good to know that they respect fairness above everything else; it only goes to prove how legitimate the game show is.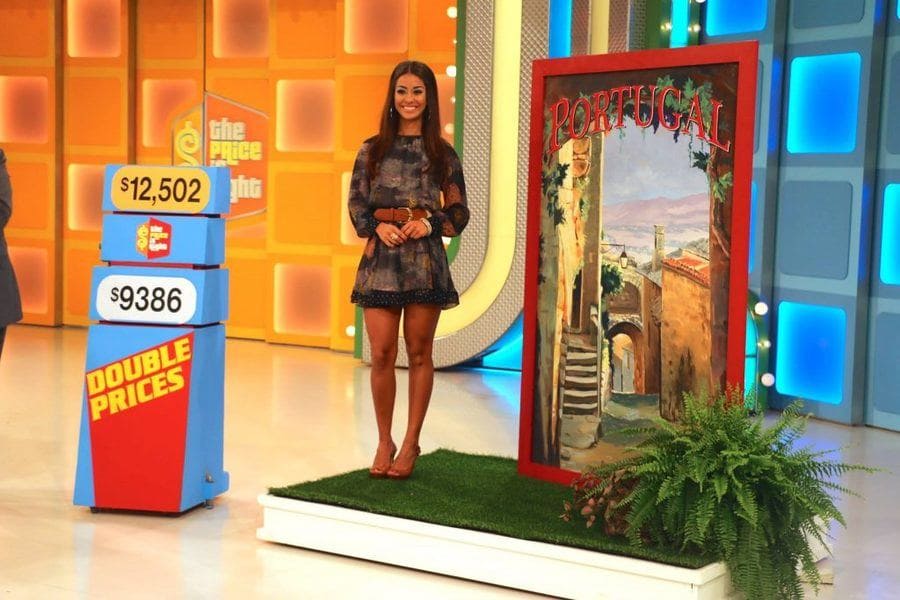 Because of this, contestants can do some research and get an idea of current pricing for things in California. The only problem is, you never know what prizes and items you're going to have to guess. That is kept strictly confidential.
55. "Wheel of Fortune" Host, Pat Sajak Is a Veteran
Pat Sajak was a military man himself, having served during the Vietnam War after he joined the army in 1968. Sajak was initially sent to Vietnam as an office clerk. He was later moved to Saigon, where he was given the opportunity to be a DJ for the Armed Forces Radio.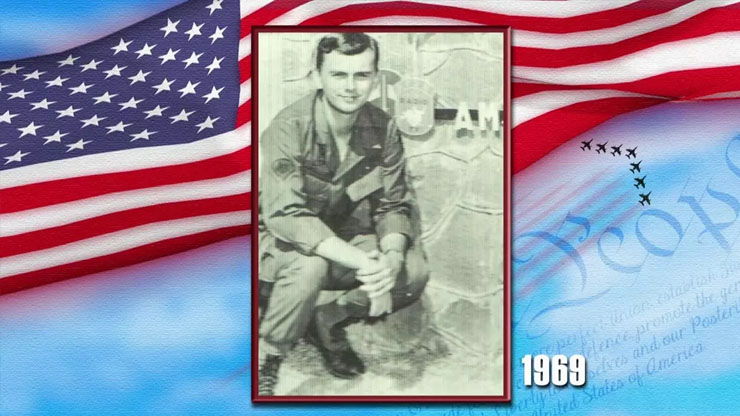 Sajak has been consistently vocal with his support for Vietnam veterans who remember him shouting "Good morning Vietnam" for months. The proud and famous veteran also worked and supported the National Vietnam Veterans Committee.
56. "Jeopardy!" Gives No Special Treatment for Child Contestants
Jeopardy! has seen a number of contestants win and lose. It also featured kids in episodes during Kids Week. Though the program adhered to strict rules, many expected that the game would go easy on children.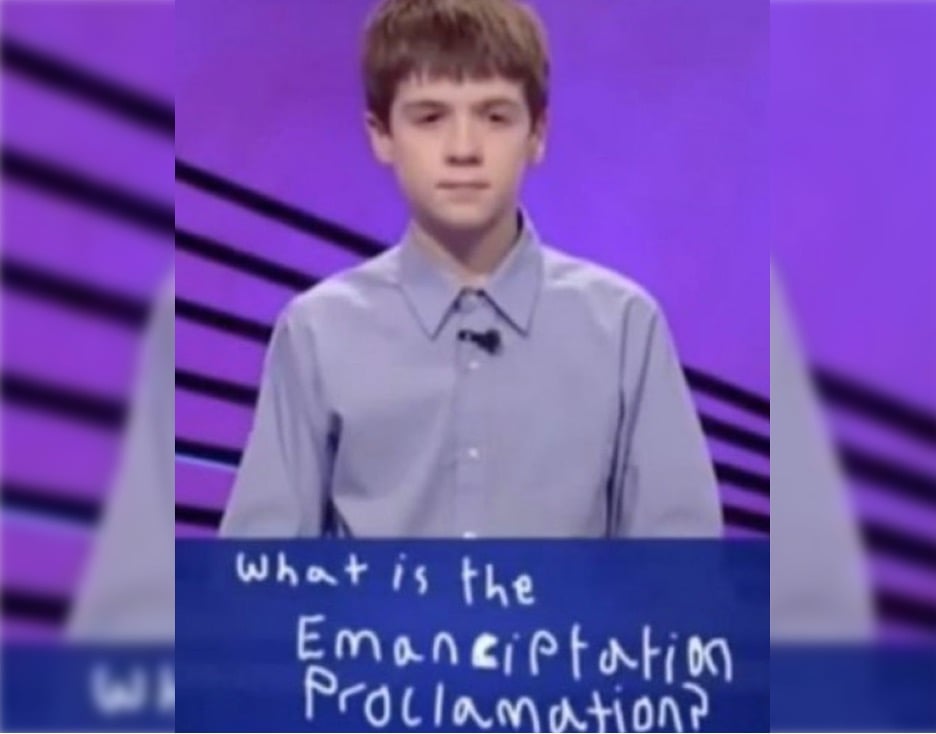 When 12-year old contestant Thomas Hurley misspelled "emancipation" during the final round, viewers thought he would be given a free pass for the minor error. Unfortunately, the show's judges decided it was incorrect. He lost, and his opponent brought home the $66,000 prize.
57. An Untimely Bathroom Break
Many people missed their opportunity to play on The Price is Right because they used the restroom at the worst possible moment. If this sounds like something you would do, then we don't even want to think about how many missed opportunities you may have had!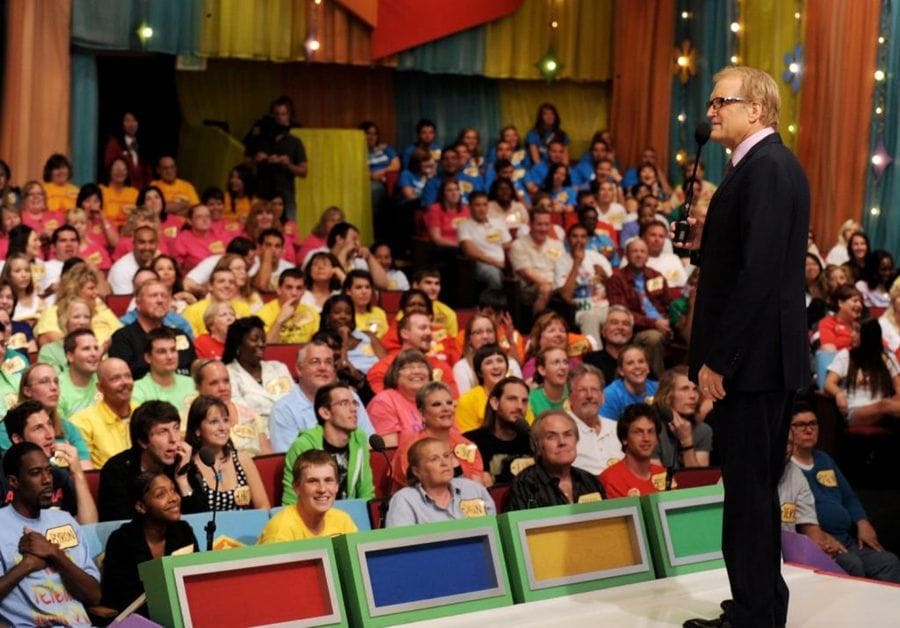 Patricia Bernard, an audience member on The Price is Right, lost her chance for just this reason. She needed to use the restroom and hurried to the nearest facility. What she didn't expect was that her name would be called by the host while she was away. The show must go on, so poor Patricia missed out.
58. James Holzhauer Was a C Student
Despite winning big in Jeopardy! due to his knowledge of various facts and pieces of trivia, James admitted that he was a C student. He disliked doing homework but was still able to ace many of his exams.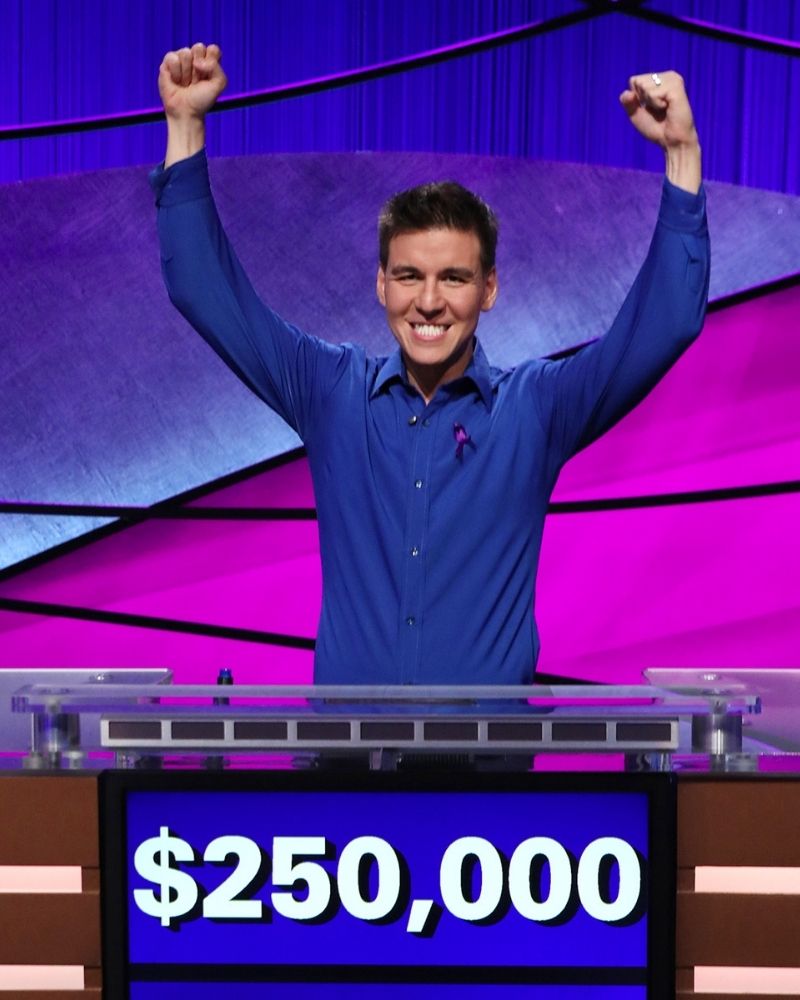 He also admitted that he didn't like homework because he believed the exercises and assignments he was expected to do were useless. James also intentionally skipped most of his classes. Instead, he preferred to spend his time playing online poker.
59. The Show's Worst Player
After the flamenco blunder, the audience and the show expected only the correct pronunciation from all contestants to follow. However, another pronunciation error soon occurred. In 2014, a college student earned the title of "worst player ever" after he failed to pronounce the word "Achilles" correctly.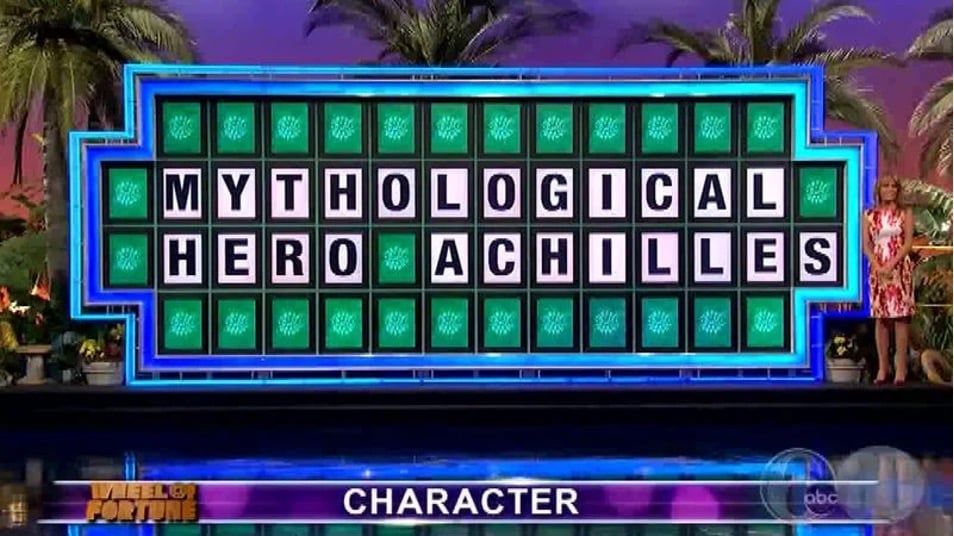 The rules of the popular game show clearly state that the puzzle must be solved using widely accepted pronunciations. Sadly, the contestant lost his prize. Tip: mind your pronunciation, please.
60. Drew Carey's Insane Giveaway
The prizes from The Price is Right are not cheap. Some are luxuriously amazing, while others are downright weird. If you win something, you can be sure it'll be top-notch, consisting of either the strangest or most spectacular goods or a combination of the two.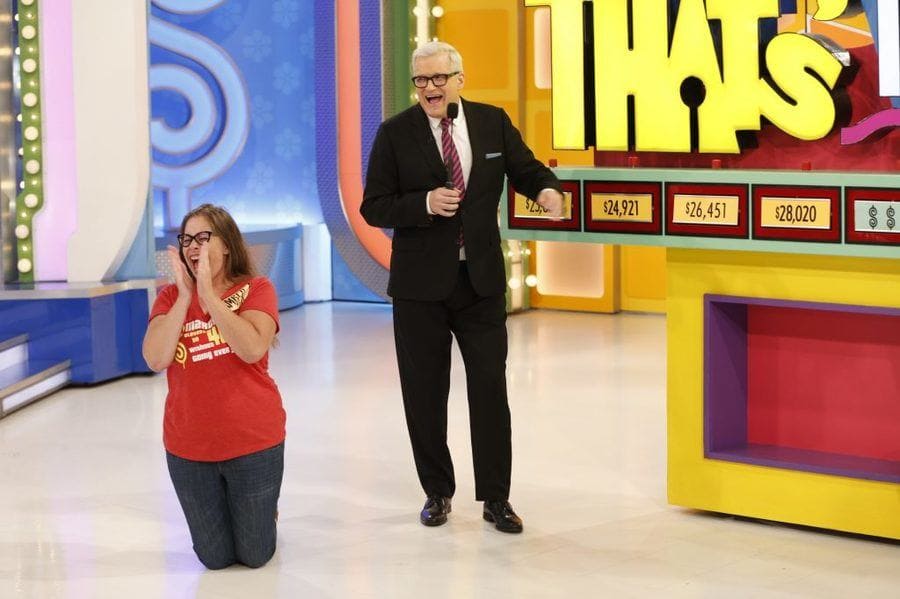 However, there's more to these prizes than meets the eye. If you guess the exact price of an item, Drew Carey, the host of the show will give you $500 from his own pocket! Yes, you read that right. He will give you his own money. By 2017, Carey had given away an incredible $187,000.
61. Who Are the Judges of Jeopardy!?
A lot of viewers have heard host Alex Trebek refer to judges during the show to confirm if an answer given by a contestant will be accepted or not. This is to solve issues when an answer is vague or if there are minor errors.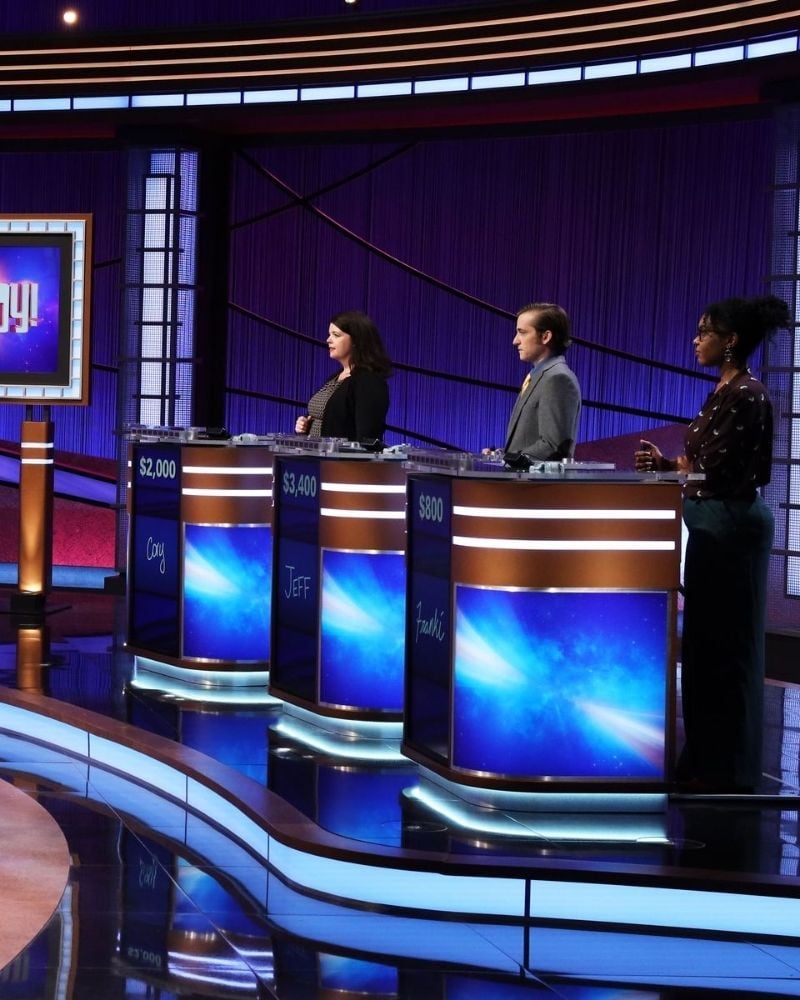 Judges determine the fate of contestants' responses. Who are these people that hold the contestants' future in the palm of their hands? As it turns out, the show's writers and executive producers get to make the final decision about whether to allow a contestant's response to pass or fail.
62. "The Price Is Right" Is Legitimate
There was an investigation conducted to prove the legitimacy of the show because of the discovery that some game shows are fixed. In the end, it was found that the show does not have any evidence of being rigged.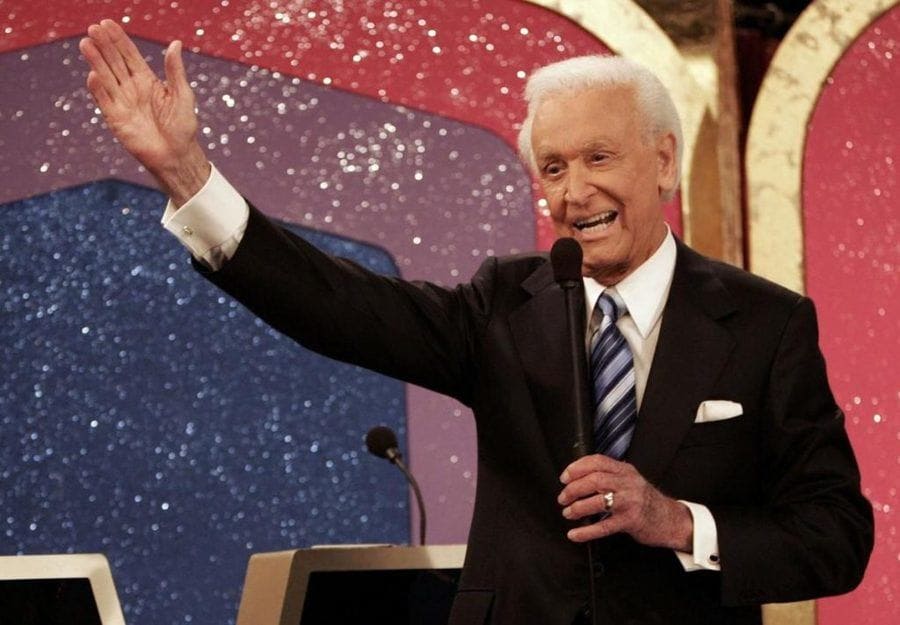 Despite a careful investigation, no controversy has ever been uncovered – the show does not have any tricks up its proverbial sleeves. Hopefully, the show continues to capture the hearts of new audiences as it did with its first-generation run.
63. Is Ken Jennings Back?
It seems Ken Jennings was a shoo-in for the job as the new host of Jeopardy!. He also once worked on the show as consulting producer. His appearances on the program also garnered 10.3 million viewers – the highest in the show's history.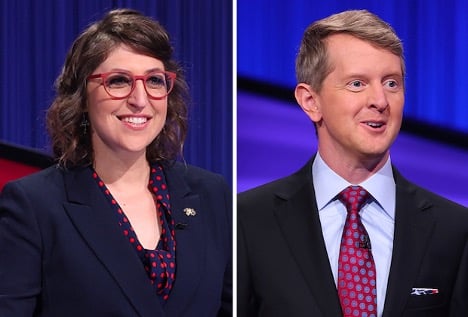 The past tweets of Ken Jennings definitely landed him in some hot water. This just proves that you must always be careful of what your tweet. However, after weeks of going back and forth over who should have Jeopardy! hosting responsibilities, producers went back to Jennings who now shares the gig with Mayim Bialik from Big Bang Theory fame. The two will co-host through the end of the season, but who knows who the next host may be.
64. The "Monty Hall Problem"
In the game show Let's Make A Deal, Monty Hall offered contestants the chance to open one of three identical doors as the game's "Deal Of The Day." Behind one of those portals could be a brand new car, home stereo system, or a paradisiacal trip to a beautiful island, while the other two doors contained goats.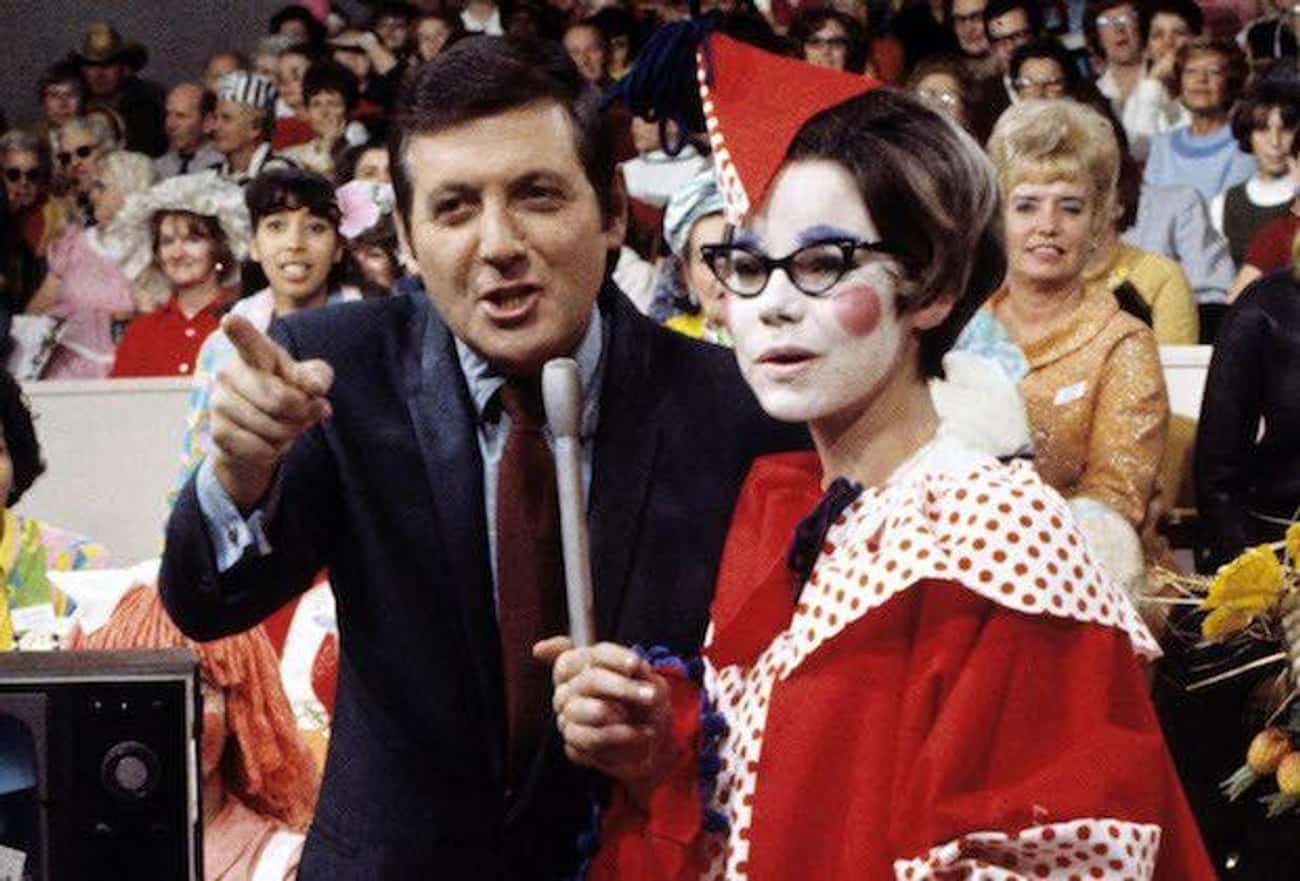 The show instigated a statistician to present the "Monty Hall Problem," which became popular when Marilyn von Savant, a columnist for Parade, published ways to solve the problem in a seemingly counterintuitive manner, backed by mathematical solutions and simulations that proved her right in the long run. 
65. Richard Dawson Lost Weight To Host Family Feud's Reboot
After the initial run of Family Feud was canceled, Richard Dawson lived a relatively normal life. However, once he found out the show was getting picked up again, he had a desire to host once more. The new production company had the complete opposite desire – they didn't want anything to do with him.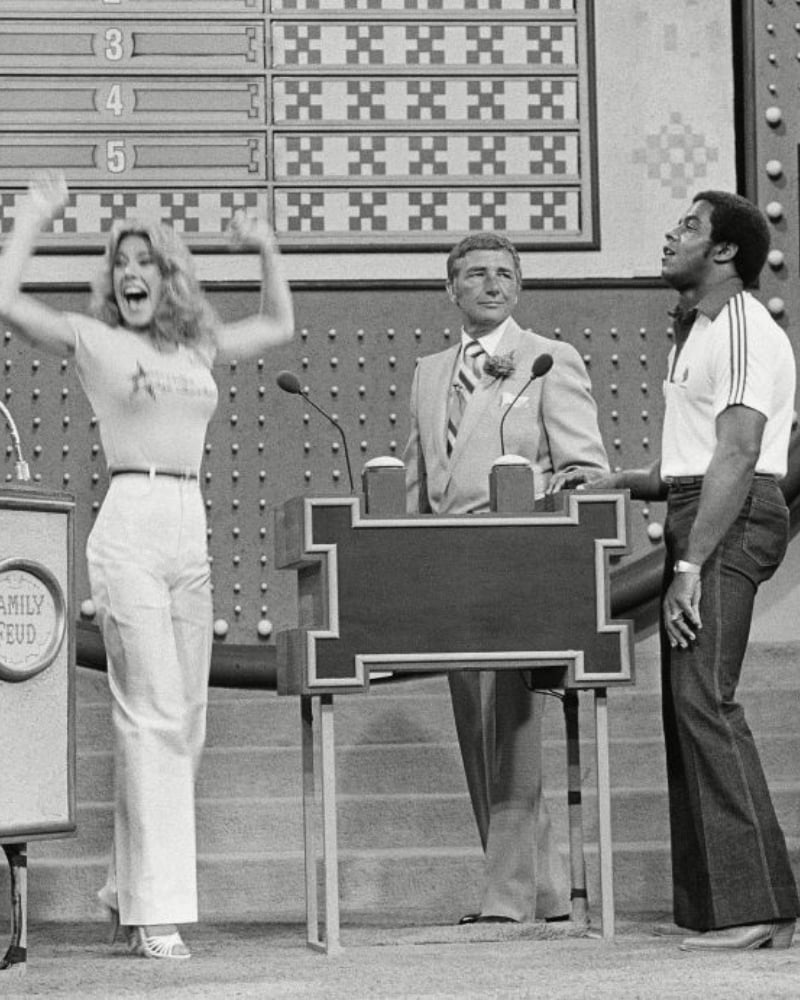 Dawson was persistent though, and eventually, he and the producers struck up a deal. Once he lost 50 pounds, he'd get to host the show once again.
66. The Prize Isn't Right
The most interesting part of The Price is Right is that no one knows what the prizes will be until they're revealed. The same goes for the contestants. This keeps things interesting, but it can have unfortunate results. Comedian Danielle Perez was a contestant on the show, and it was a good thing she had a sense of humor about her prize.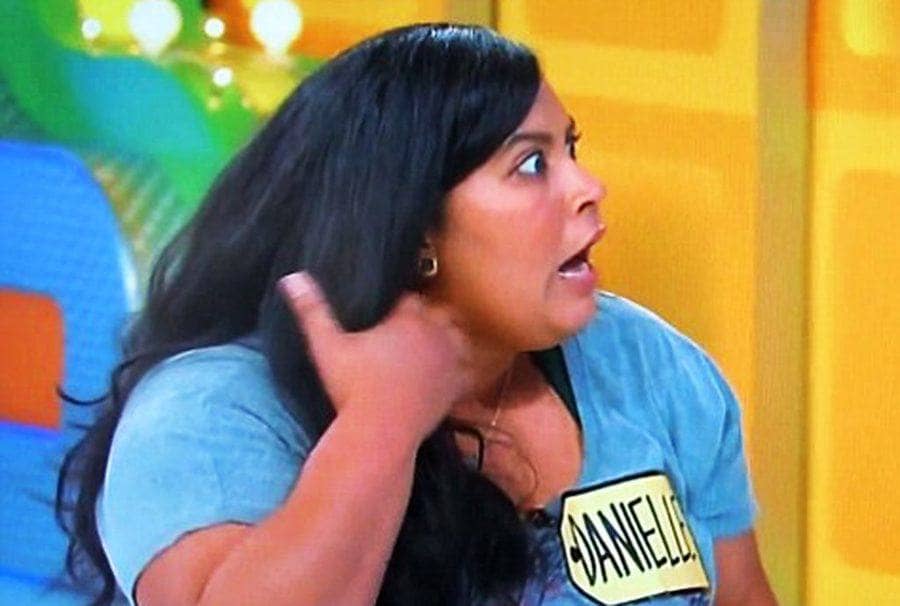 Danielle has been in a wheelchair since she lost her legs in 2004. She participated in the show and won a treadmill. When the host revealed the prize, the audience became quiet, and the mood became awkward. Thankfully, Danielle's comedic side shone through, and she got everyone laughing about the situation.
67. Contestants' Lives Are an Open Book to "Jeopardy!" Producers
After passing all stages of the lengthy audition screening, producers seek to find out all the information there is to know about the contestants. Juicy bits need to be revealed. The goal is to have enough interesting details to use on the show.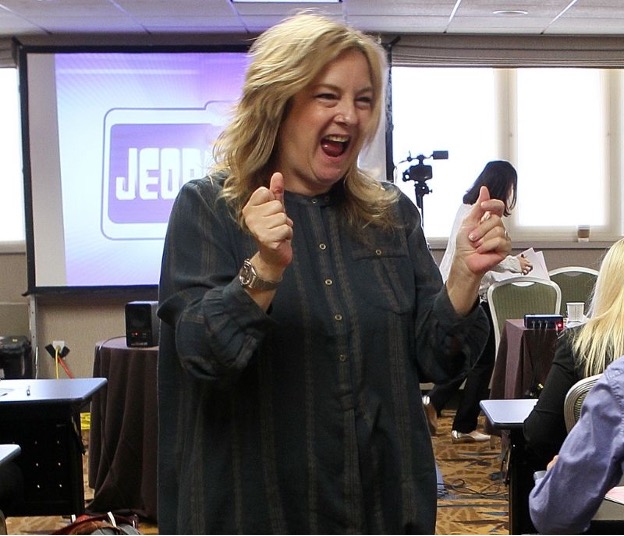 During the game, the host gives contestants the chance for viewers to get to know them more. To make this easier, Alex Trebek is given cards filled with facts from the contestants' lives. He then chooses cards randomly to reveal during the show.
68. "The Price Is Right" Cheating Allegations
We all know there's a lot of segments in the show that help it rank high in ratings. One of these is the Showcase Showdown. Many people try to be part of this game simply because there are tons of prizes waiting for them. However, the chances of winning in this game are pretty low.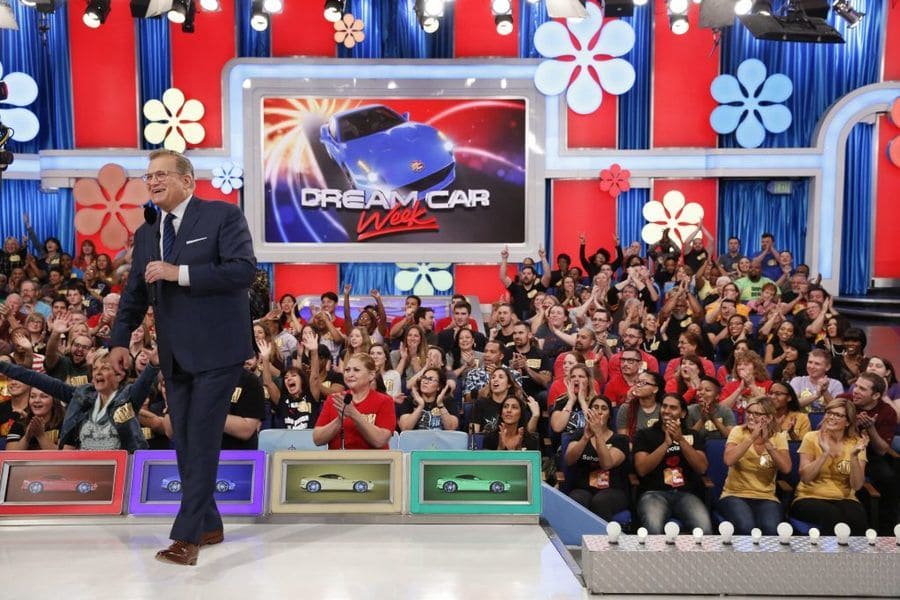 In 2010, Terry Kneiss guessed the price of the showcase correctly. Allegations of cheating were made, and the producers requested that the performance be paused for an hour to examine what had occurred. As it turns out, the numbers were personally significant to Terry. It was pure luck that they perfectly matched the showcase.