Gone Too Soon: Canceled TV Shows That We Wish Lasted Longer
At some point in our lives, we have all gotten attached to certain television shows and their beloved characters, causing us to re-watch them repeatedly. Unfortunately, some of the best shows across the years (both on-air and streaming) were canceled even after one season.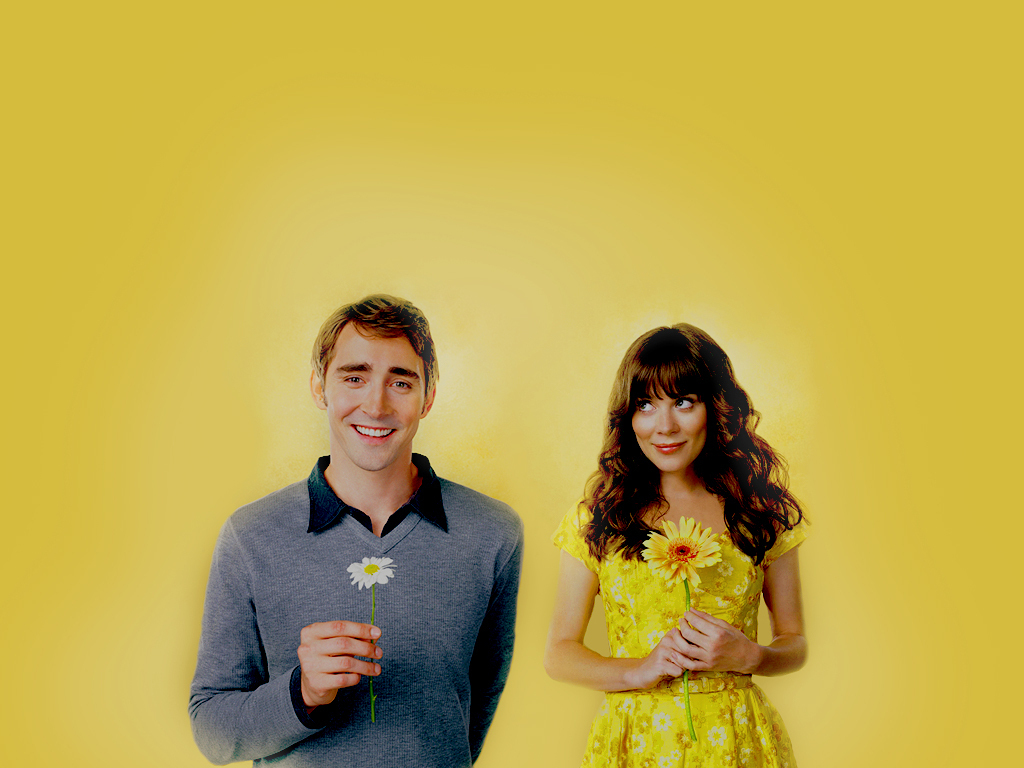 Some shows fail to captivate audiences, while others won't even be on long enough to find an audience. We've pulled together a list of the shows that were canceled too soon. 
My So-Called Life (1994-1995)
This iconic '90s show was groundbreaking for its time, considering it accurately portrayed high school students and their lives. Claire Danes' performance as Angela Chase will forever be cemented into our brains. Each character went through things that audiences could understand and sympathize with, making it an effective character study of American life in the '90s.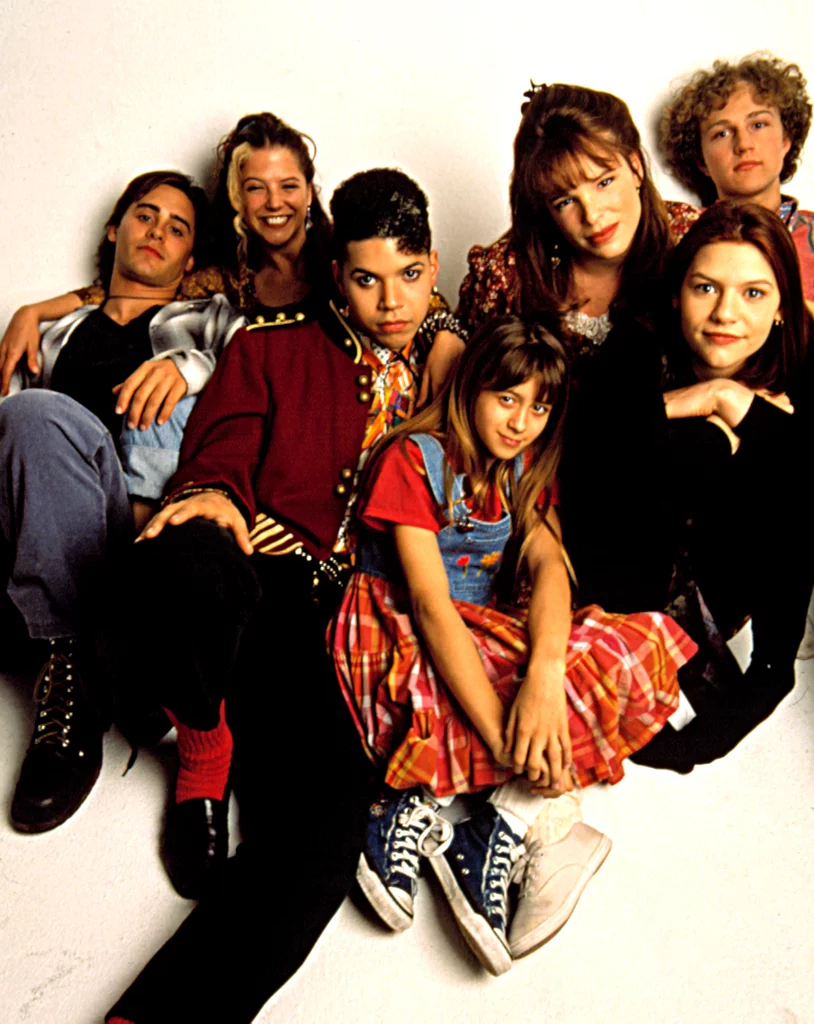 Ending after just one season, an internet campaign bid to save the show was launched. The series' creator expected to get a second season before its bitter cliffhanger of an end. Angela Chase was a relatable character and went through real issues, which is why it was such a sensation for teens. 
Veronica Mars (2004-2007)
Although this series was immensely popular and ran for three seasons, fans weren't happy with how it ended. Kristen Bell stars as Veronica Mars, a teen sleuth who becomes her a PI after her best friend is murdered.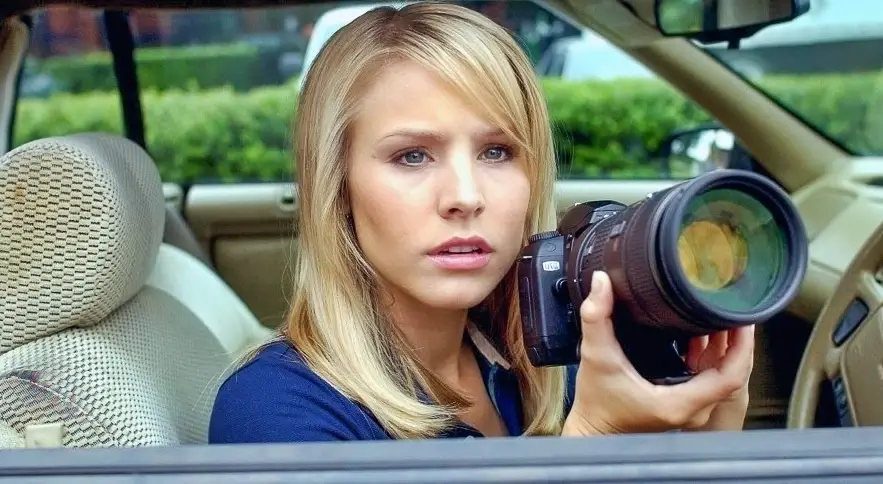 The show peaked in its first season, and, although the other seasons were good, they only somewhat lived up to Season One. After a massive fan campaign was launched to get the show back, it came back for a fourth and final season in 2019. A fan-funded Veronica Mars movie also came out in 2014. 
Pushing Daisies (2007-2009)
This visually sumptuous and comical show, created by Bryan Fuller, stars Lee Pace as a pie-maker who brings his dead crush back to life with his unusual abilities. Sadly, the one stipulation is that he can't even touch her after she becomes undead.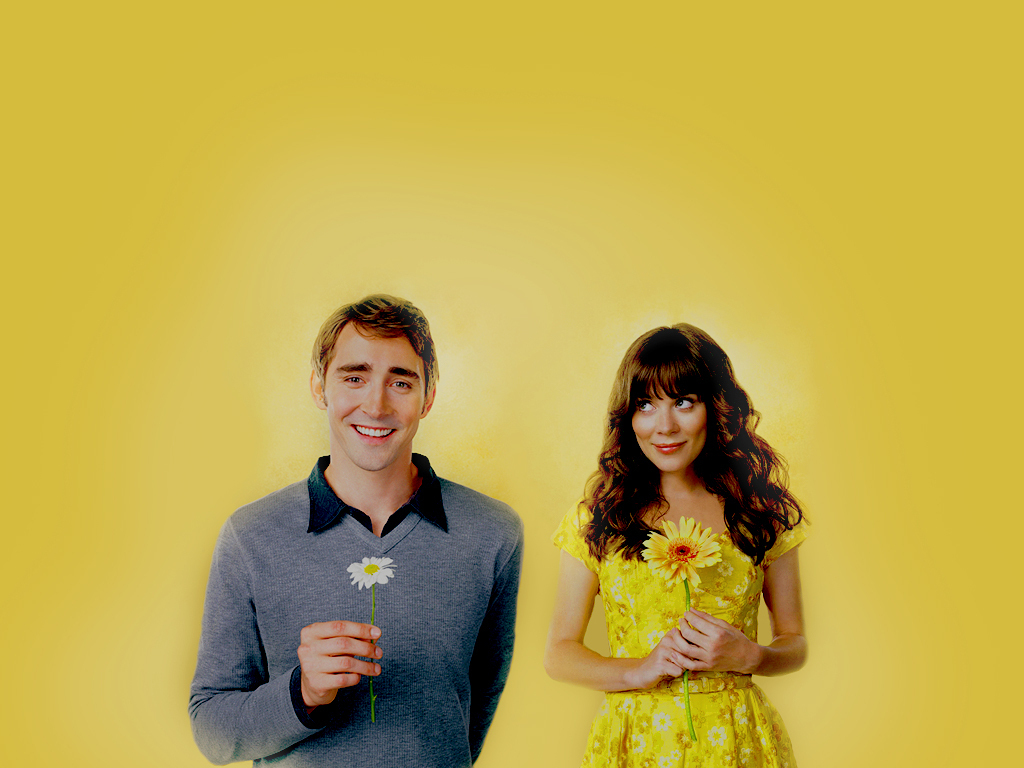 Fans of the show never got closure, since it abruptly stopped on a disappointing cliffhanger 13 episodes into its second season. To this day, fans are still patiently hoping for the long-awaited movie. 
Sense8 (2015-2018)
This super successful sci-fi hit from Netflix and the Wachowskis (the brilliant minds behind The Matrix) has remained one of the most heartbreaking cancelations in recent TV show history. It explored in-depth the topics of gender, identity, and humanity with a nuance that is unusual for most shows today.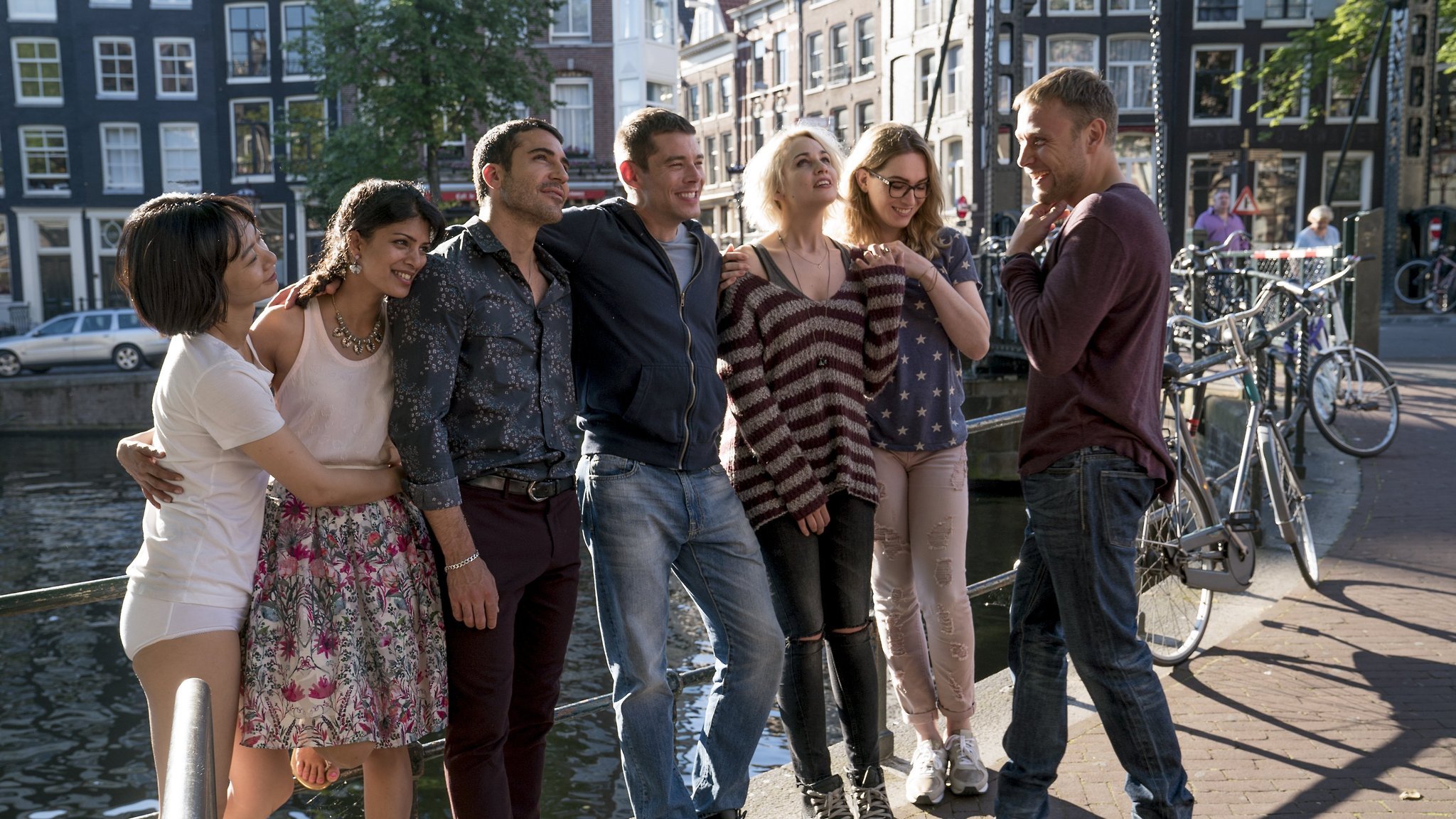 However, with the series' ardent and devoted fanbase, Netflix agreed to bring it back after several weeks of campaigning. A one-off season finale will come to viewers' screens sometime next year. 
Enlightened (2011-2013)
Although this HBO show earned a Golden Globe win for lead actress Laura Dern and retained high critical acclaim, the network canceled the intriguing show after two seasons. Dern plays a powerful executive who returns home following a rehab stint, determined to live a more spiritually fulfilling life.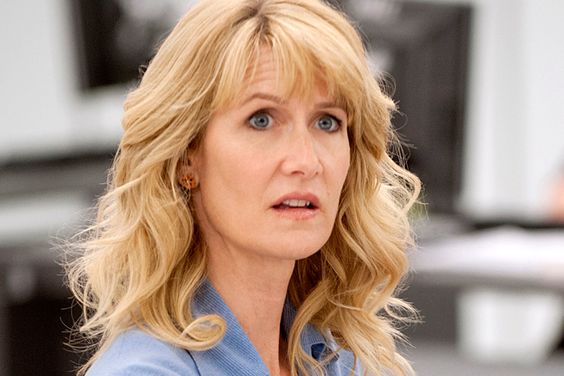 Enlightened was one of those rare and consistent shows that went from fantastic in its first season to unmissable in its second. 
Freaks And Geeks (1999-2000)
Ok, this one hits the hardest for us. Judd Apatow's cult comedy hit Freaks and Geeks is a brutally honest depiction of being a teenager in the early 1980s and was taken from his own life experiences. Set in a small suburb on the outskirts of Detroit, the series was fresh and funny, but Apatow and the studio heads weren't on the same page.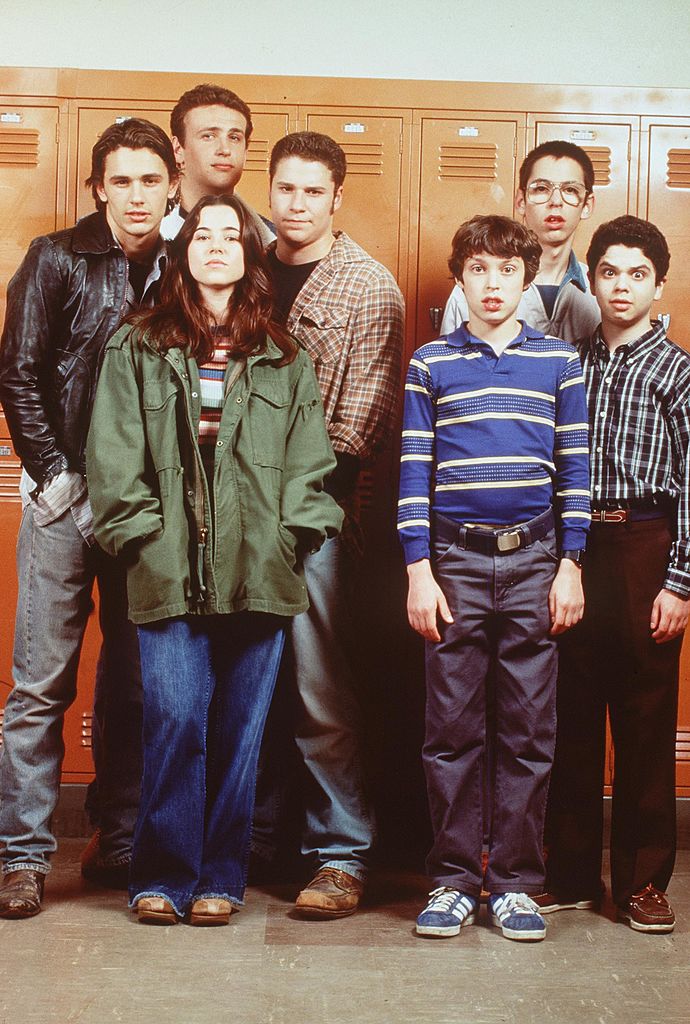 The worst part is that the first season was canceled before it even ended. Seriously, how rude. 
Hannibal (2013-2015)
It's nearly a miracle that this show was on air for as long as it was, considering its subject matter was ultra-violent and graphic. Following a younger version of Hannibal Lecter (Mads Mikkelsen) before he went to prison and his complex dynamic with Will Graham (Hugh Dancy).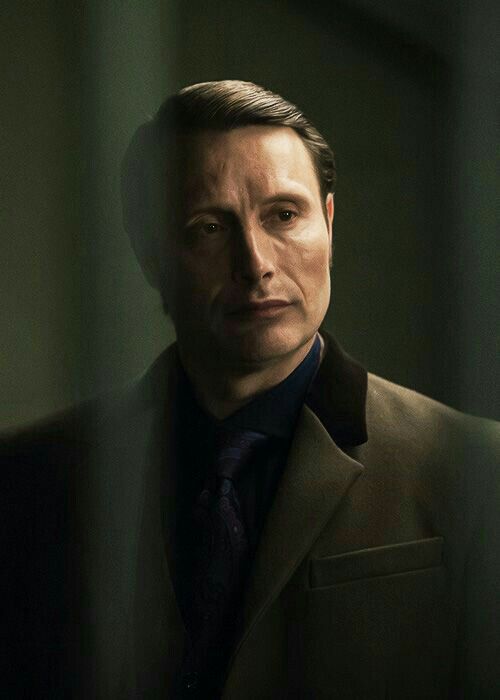 After a third season, the series was canceled – which wasn't really a surprise, it just hurt. The show's fans, as well as its creator Bryan Fuller, continue to remain hopeful that the story will continue one day. 
The Grinder (2015-2016)
This unexpectedly charming legal sitcom starring Rob Lowe and Fred Savage was a modest success among fans. Lowe plays an actor who desires to pursue a real-life legal career after playing a lawyer on TV. He attempts to try it, much to the doubt of his actual lawyer brother, played by Savage.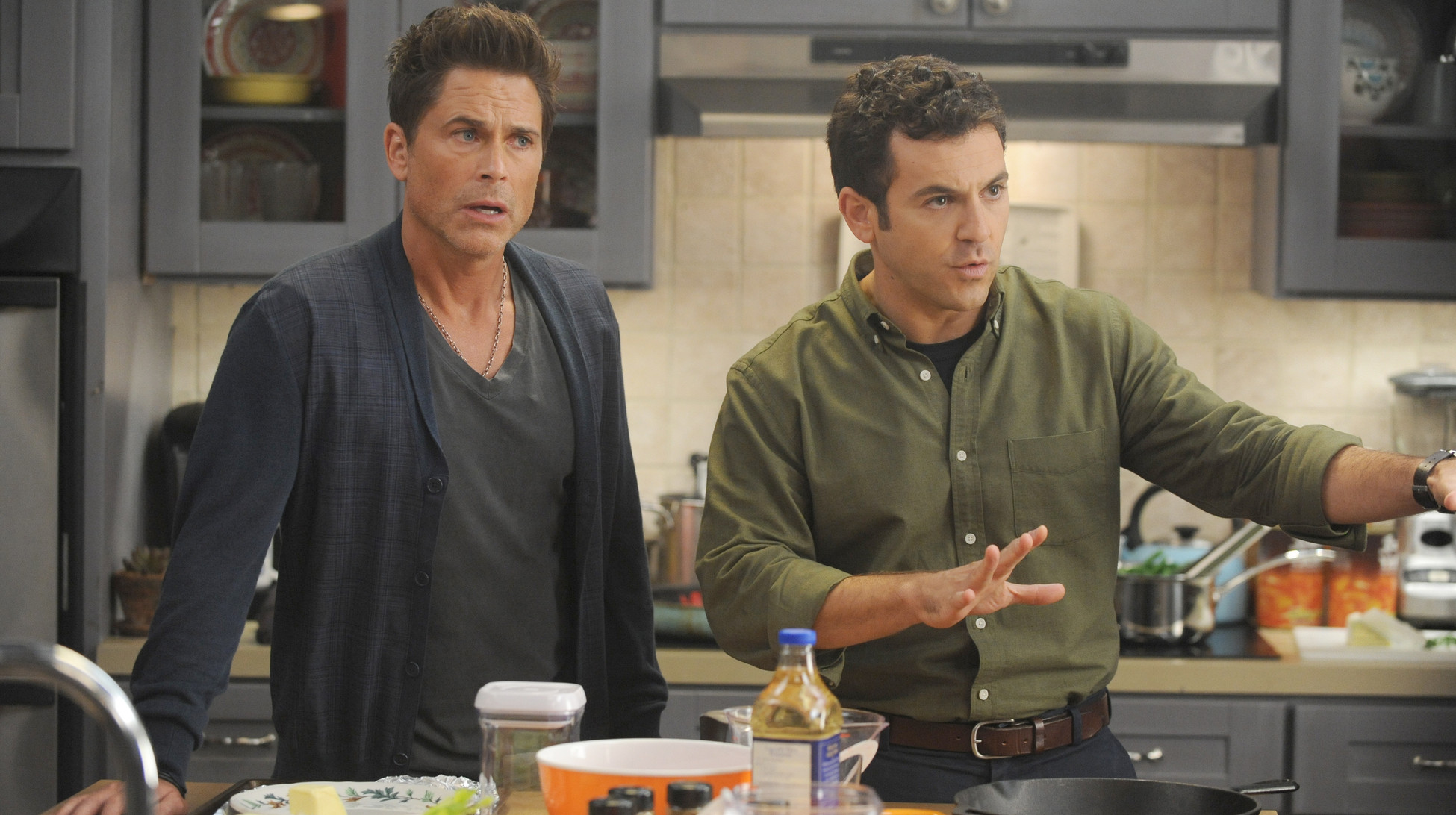 The odd-couple show was just too weird to continue its life on the air, even though it was smart, funny, and different. We think it deserved more of a chance to prove itself.
Bunheads (2012-2013)
This follow-up to Amy Sherman-Palladino's Gilmore Girls centered on Sutton Foster who leaves her life behind as a Las Vegas showgirl and returns to her late husband's hometown to go back to her job as a ballet teacher.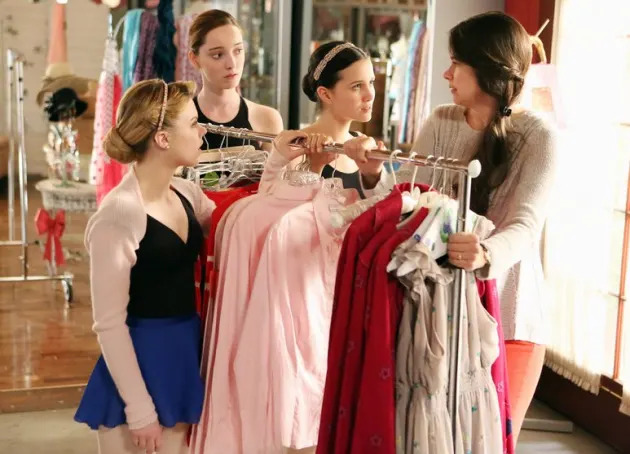 The show was snappy and witty with likable female characters. It also touched upon multi-generational conflicts and nuanced material. Despite these positive aspects, the show was axed after one season because it couldn't find its audience.
Selfie (2014)
Selfie was a very smart millennial take on My Fair Lady, which centered on Karen Gillan as a narcissistic wannabe influencer. John Cho played a "marketing image guru" to assist Gillan's character with all her social media priorities.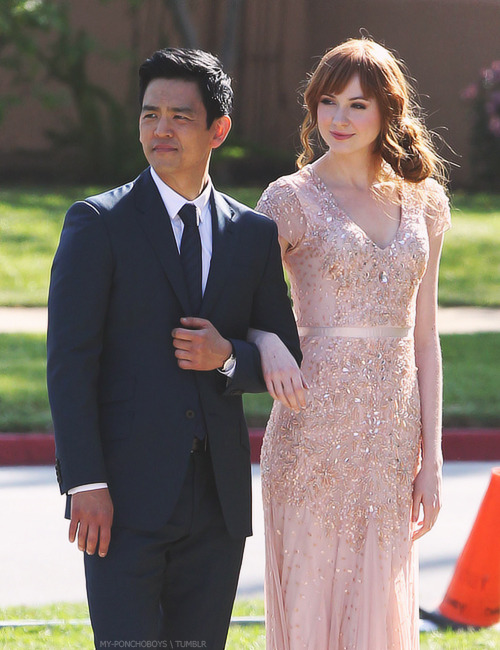 Even though the show had a rocky start, especially with its pilot. The other nine episodes got better, though, and it proved to be a rather charming series that contained a cute love story and gained a devoted fanbase. ABC canned it after one season.
Firefly (2002-2003)
Set 500 years in the future, the sci-fi series Firefly starring Nathan Fillion centers on a group of rebellious space pirates navigating a universal civil war. It's weird in the best way possible. Oh, it's also a western.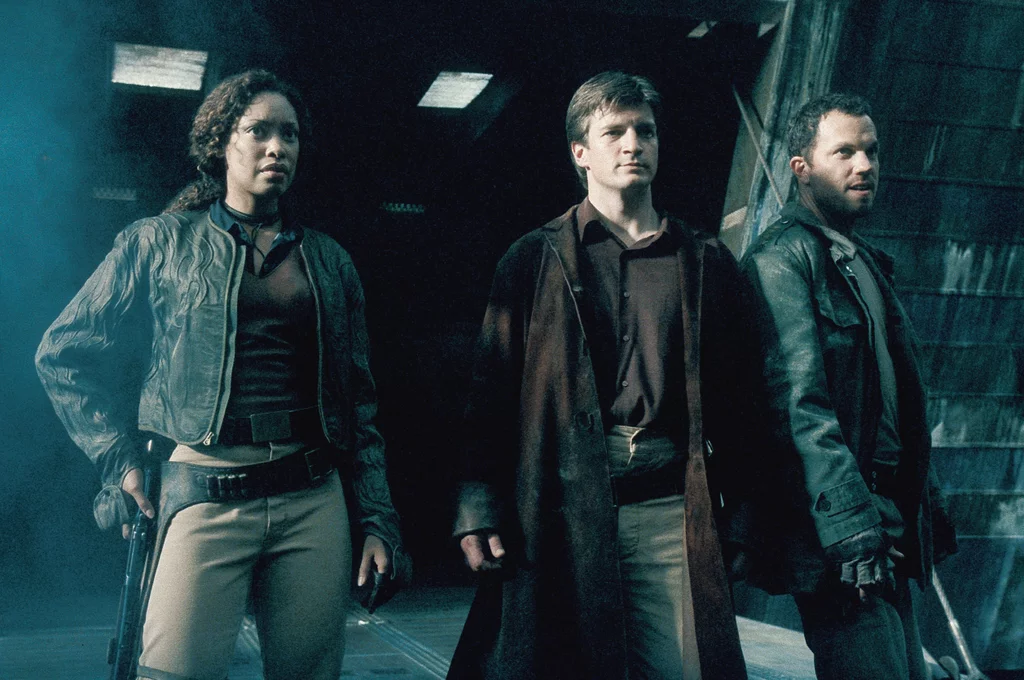 Fox let one of the best sci-fi shows ever made go after one season and ultra-devout fans are still discussing the lasting impact of this cult classic. RIP to a show that had so much untapped potential and we'll never see a continuation.  
Happy Endings (2011-2013)
This ABC sitcom about six dysfunctional best friends living in Chicago ran for only three seasons (solid ones at that). Happy Endings was funny, realistic, and wacky, but it's unfortunate that even all the things the series had going for it, couldn't save it.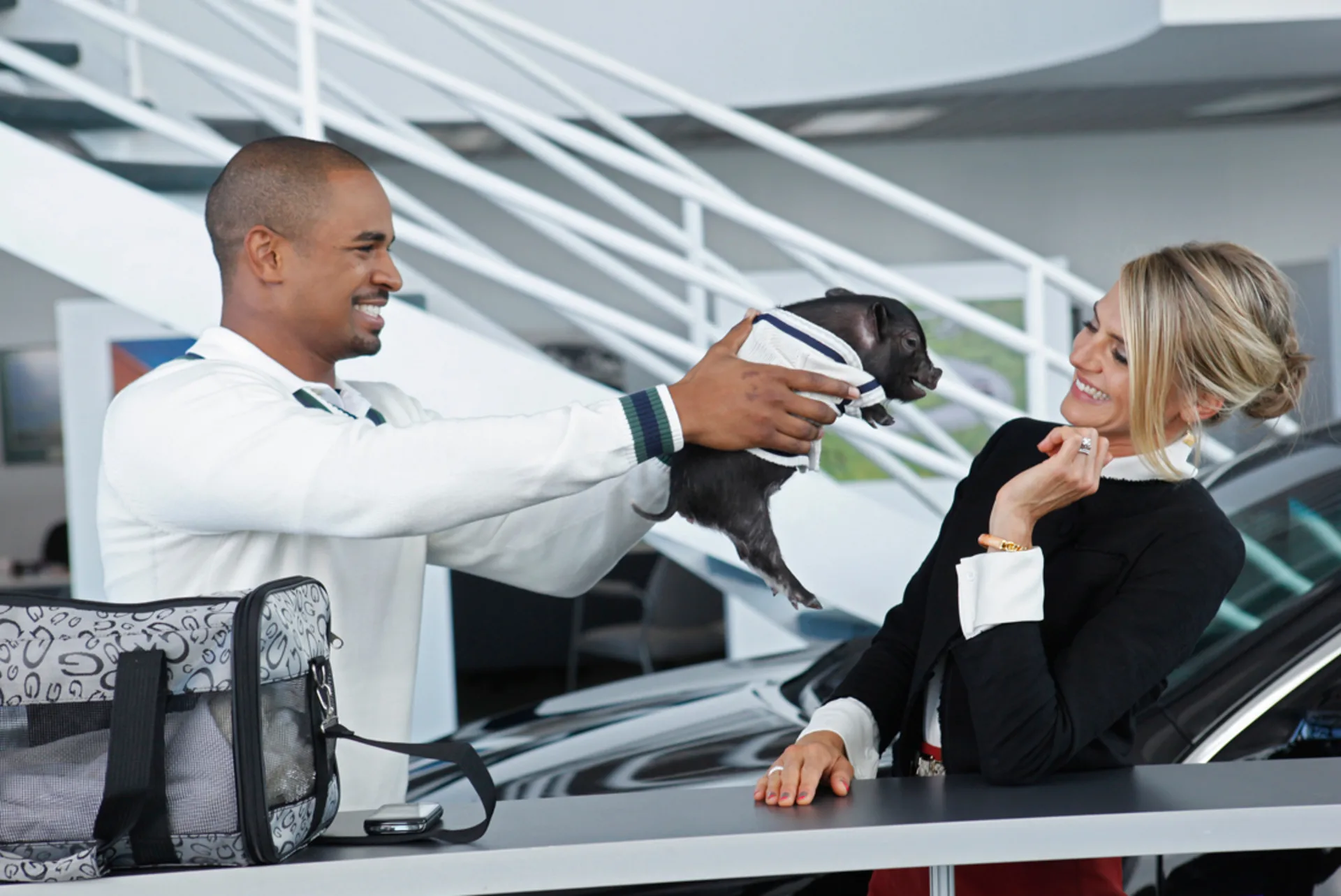 Fans of the show rallied behind it and tried to get ABC to renew it for a fourth season. Sadly, their hard efforts failed. This is just yet another example of a network canceling a solid and good show.
Santa Clarita Diet (2017-2019)
This hilarious show starring Drew Barrymore and Timothy Olyphant as a married couple in the suburbs that have to deal with a dark secret: Barrymore's character has a hunger for human flesh. The Netflix series debuted in 2017 and was a clever, rompy delight.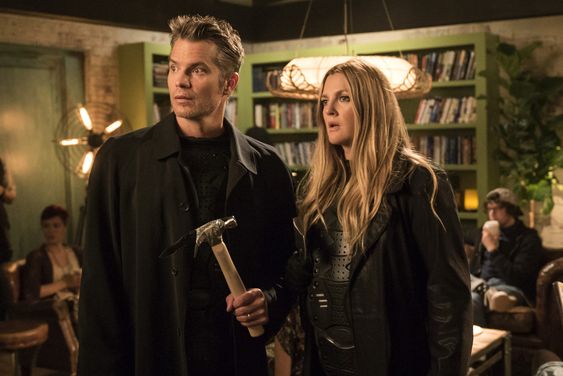 It's a true disgrace that Netflix decided to not renew the show for a fourth season, considering it truly deserved more episodes. Still, fans are hoping that there may be a glimmer of hope that the show will get renewed. 
Dead Like Me (2003-2004)
Here's another sad example of a show that died way too early in its life on air. The Showtime series Dead Like Me was visited by the Grim Reaper after two seasons, much to fan's displeasure. Georgia, an 18-year-old, becomes a Grim Reaper after she's hit by falling debris from Russia's MIR space station.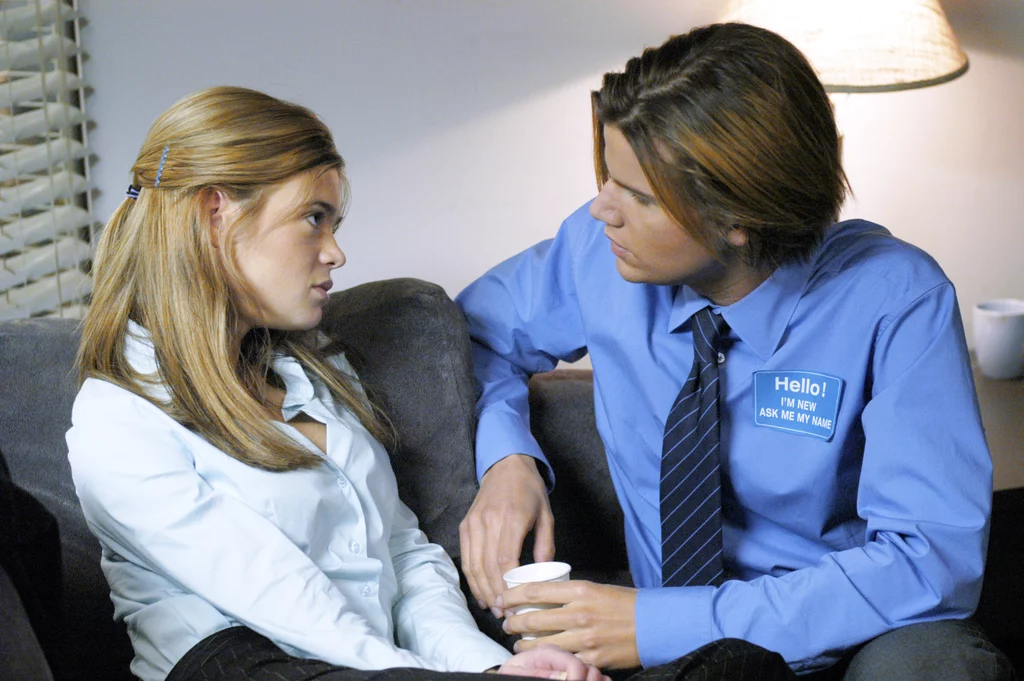 The dark comedy show was extremely unique and received a lot of attention from critics. It ended in 2004, despite the fact that it possessed enormous potential. 
The OA (2014-2016)
The OA is yet another show that found itself in the Netflix graveyard of canceled-too-soon series. Without a doubt, this was Netflix's most bonkers and otherworldly show. Brit Marling plays Prairie, a woman who resurfaces after a seven-year disappearance.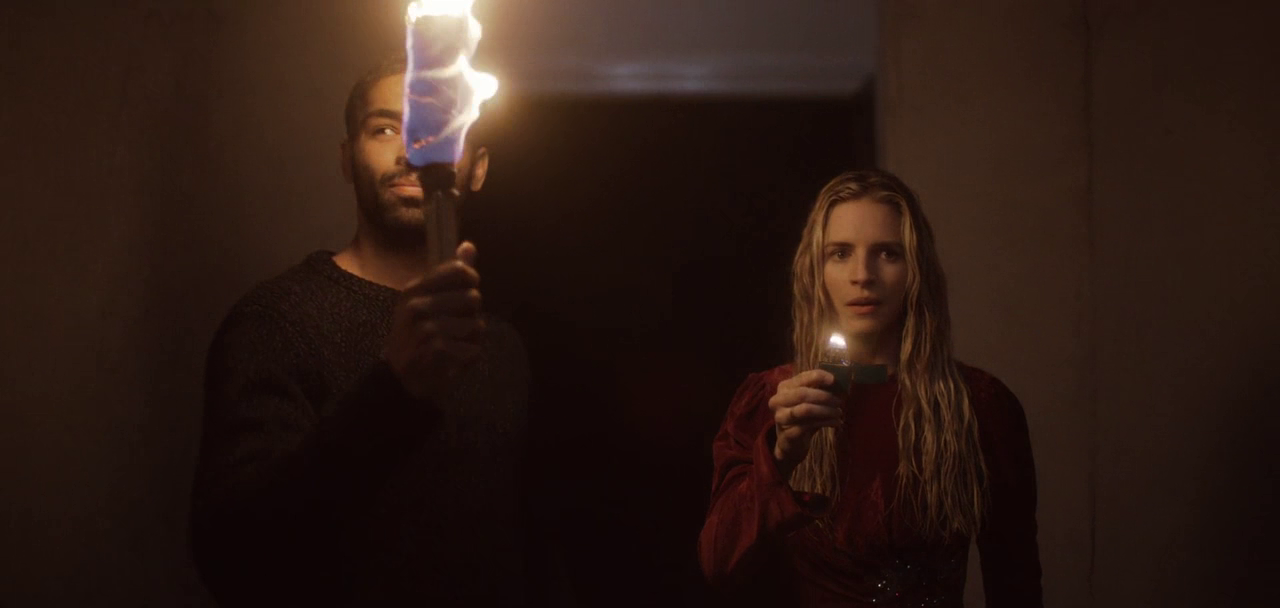 Ending after two seasons, the show was canceled even though it received lots of praise from fans and critics. Netflix, you did all of us dirty by not renewing this incredible series. 
The Client List (2012-2013)
This Lifetime series starred '90s girl-next-door Jennifer Love Hewitt as the lead character, Riley Parks. Riley is a housewife living in Texas who, abandoned by her husband, becomes in a bind for cash.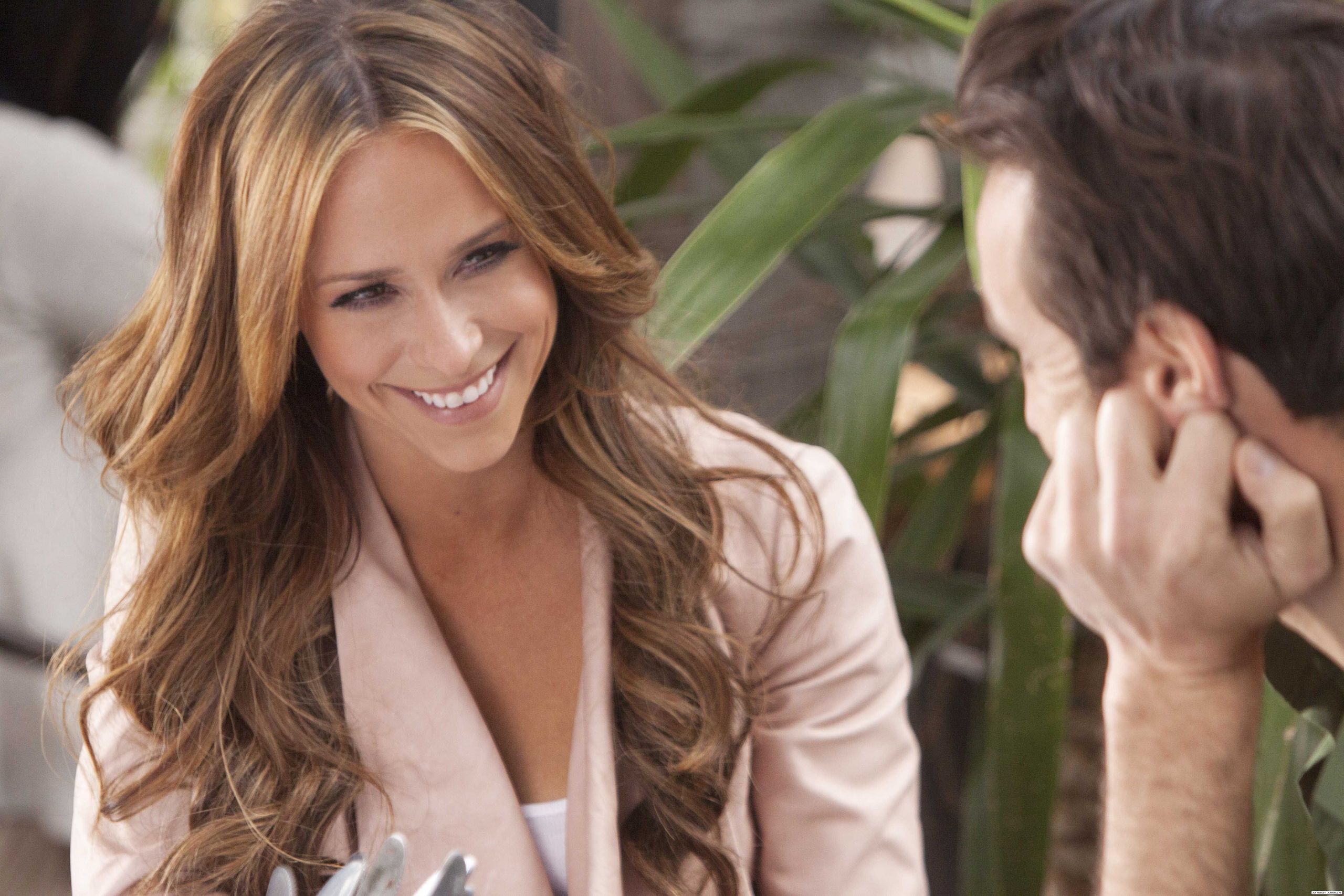 Her new job at a day spa could be a good source of income, depending on the types of things she wants to do for her clients. The show went on for two whole seasons (Lifetime gave them its sophomore season before the first one even ended). They axed it in 2013 and there's most likely no chance it's coming back for a third season even though it ended on a cliffhanger. 
Better Off Ted (2009-2010)
The satirical workplace comedy definitely deserved better than the run that it got! Ted, a businessman, and father, decides to take a look at his company's business practices and is horrified by what he discovers.   
Better Off Ted was a big hit with critics and gained a small but devout following. ABC gave the axe to this hidden gem after two seasons, which is very upsetting. Perhaps the masses couldn't understand its brilliance. 
Bored to Death (2009-2011)
This HBO comedy stars the incredible duo of Ted Danson, Zach Galifianakis, and Jason Schwartzman. The show followed the story of a Brooklyn-based writer by day who works as an unofficial private detective by night.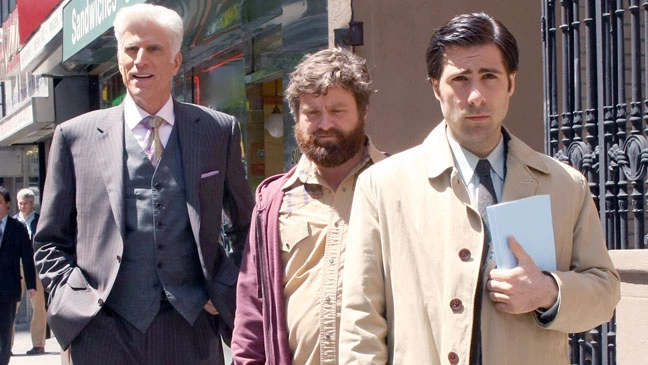 Shockingly, the show was not renewed for a fourth season in 2011 by HBO. There was a possibility of a feature film being made but nothing has come to fruition, and it's rather unlikely that it won't happen. 
Deadwood (2004-2006)
Taking place in the 1870s in Deadwood, South Dakota, this American western show stars Timothy Olyphant as Seth Bullock, a hardware store owner, and sheriff. The show mixes historical figures with elements of fiction and was a critical darling. Not to mention, it also garnered a dedicated fanbase.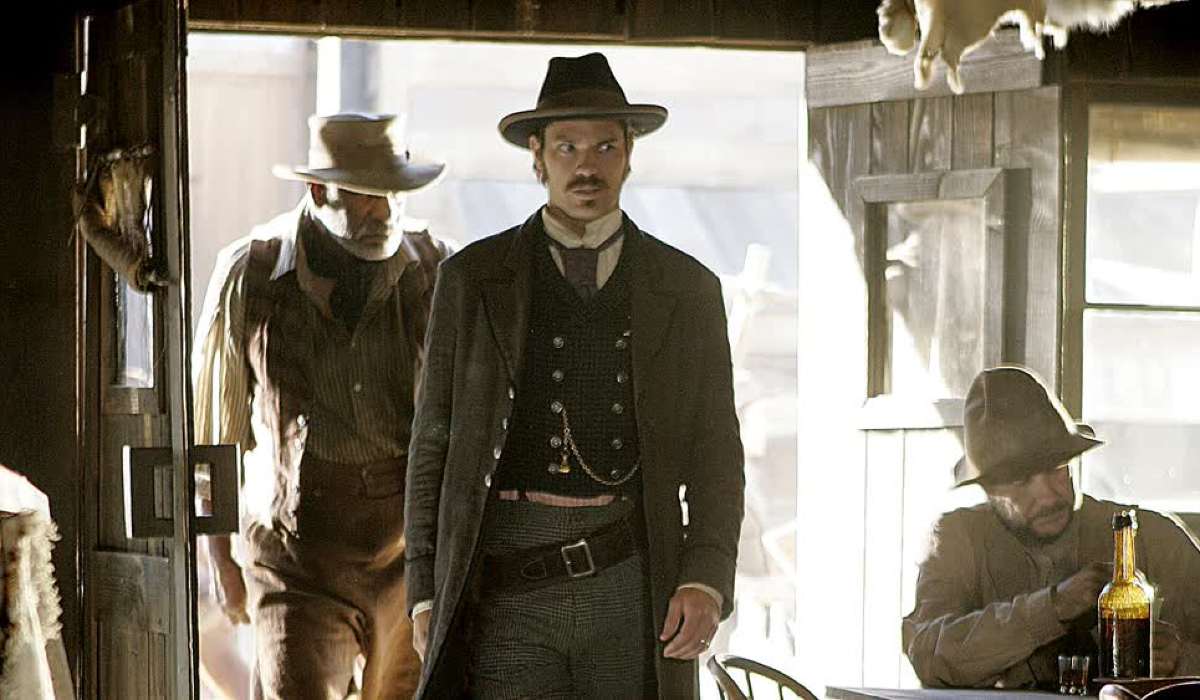 Sadly, Deadwood was canceled by HBO after three seasons – fans were not happy about it. The good news is that a movie came out in 2019 set 10 years after the events of the third season, which filled the Deadwood hole in fans' hearts. 
Man Seeking Woman (2015-2017)
Based on a series of short stories written by Simon Rich, this hysterical and surrealist comedy is about Jay Baruchel's Josh who is an adult trying to navigate his life after a painful breakup. Again, this extreme gem of a show was canceled too soon.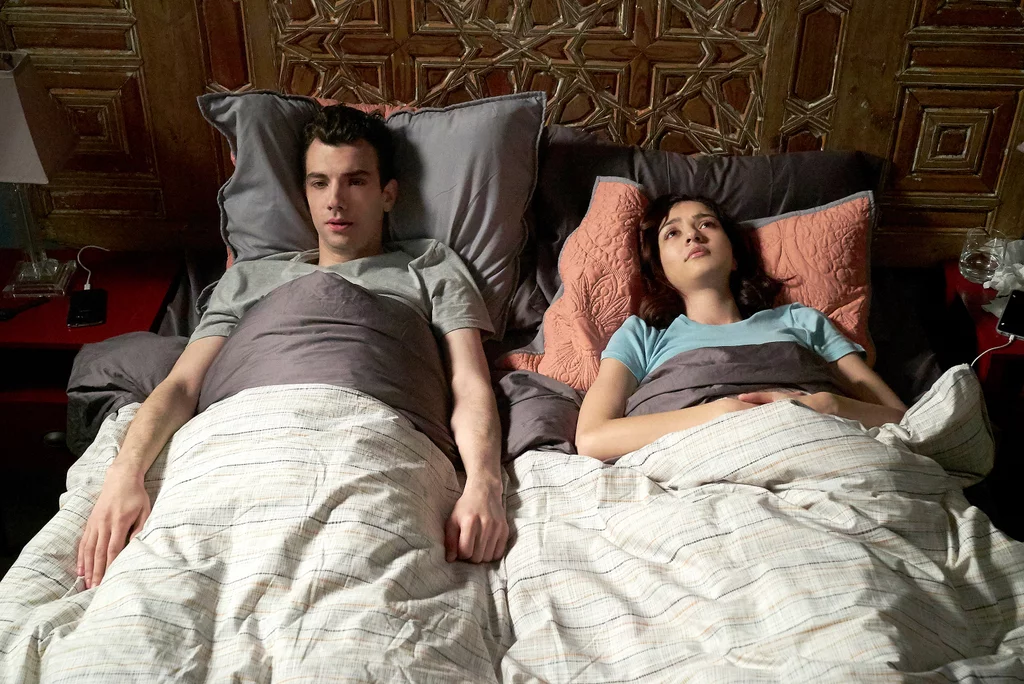 Despite critical acclaim, FXX gave the show the ax after three brilliant and imaginative seasons. 
American Vandal (2017-2018)
One of Netflix's funniest shows in recent memory, American Vandal was about two amateur high school filmmakers, Peter and Sam, as they attempt to track down the teenage pranksters who were behind an inappropriately hilarious prank.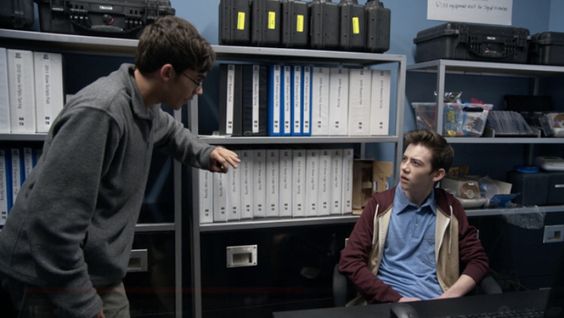 The raunchy and unique satire gained massive numbers when it first dropped on Netflix in 2017. Its second season wasn't as good as the first, but it was still very funny. Netflix unceremoniously canceled it after two seasons. 
Anne With An E (2017-2019)
This Canadian drama is loosely based on the 1908 book Anne of Green Gables by Lucy Maud Montgomery. The series follows the titular character of Anne (played by Amybeth McNulty), an orphan who finds a loving home with two adult siblings.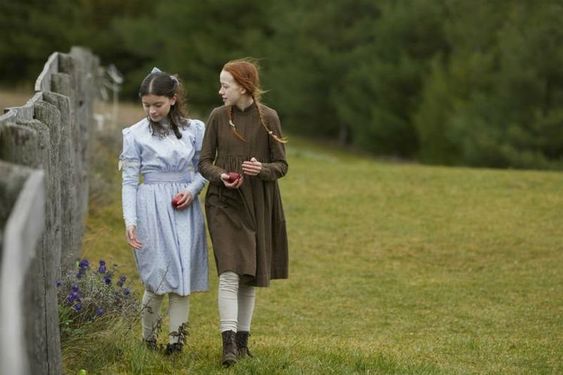 Garnering a big fanbase, the show centering on dynamic characters dealing with real-world situations was canceled after three seasons. Neither Netflix nor CBC are picking it up for a fourth season. 
High Fidelity (2020)
Based on the novel by Nick Hornby and the 2000 film starring John Cusack, Hulu's short-lived series High Fidelity starred Zoe Kravitz as she navigated the dating world of New York City. The show was well-written and wonderfully acted, and was refreshing to see the previously male role revamped for a female actress.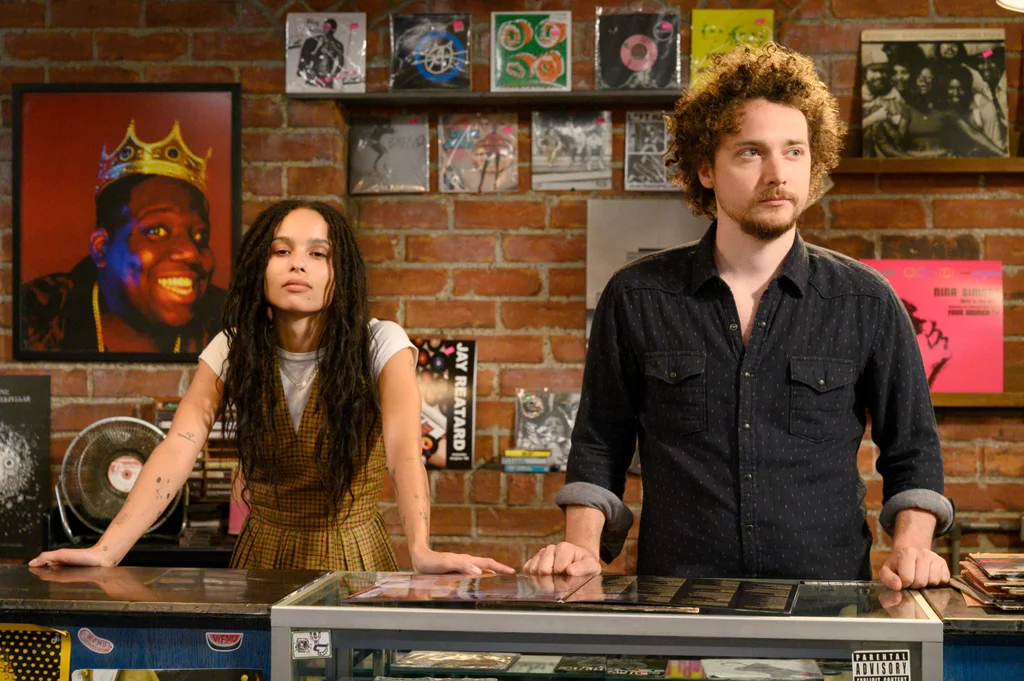 The show's positive reviews and the fans' adoring reception weren't enough to have it continue, which is the biggest shame ever. 
Heroes (2006-2010)
This American superhero drama series created by Tim Kring has had an extremely devoted fanbase since it aired in 2006. If you haven't seen it yet, you need to drop everything you're doing and start binging.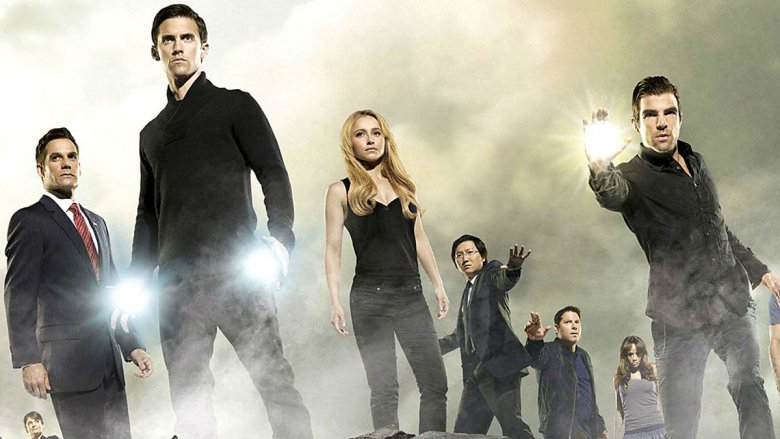 In the series, ordinary people develop superhuman abilities, and they prevent catastrophes as well as stop the destruction of the world. It was pulpy, gritty, and very comic book-esque. Unfortunately, the four-season show received the ax, but the good news is you can view it at your leisure whenever you want. 
Jessica Jones (2015-2019)
Marvel's Jessica Jones is a powerful and strong female character who has seen more screen time than any other character in the MCU. The Netflix series chronicles Jones (played by Kristen Ritter) as a PD who navigates the seedy underbelly of New York City.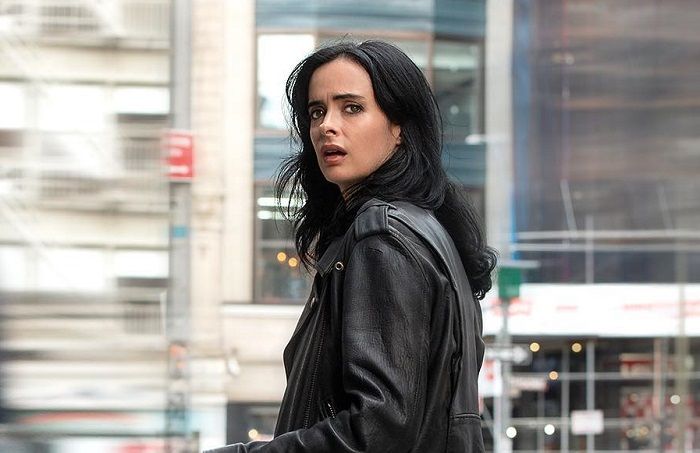 The show touched upon very difficult topics and was adored by fans and critics alike. Yet, Netflix once again pulled the plug on a popular show, leaving its ultimate fate up in the air. 
The Get Down (2016-2017)
Set in the South Bronx of New York in the late 1970s, this series follows a group of young people and delves deep into their lives. Baz Luhrmann was the creative force behind The Get Down and it was remarked as the most expensive Netflix show ever made. Its dazzling visuals, expensive production, and realistic characters made it memorable, despite the sad fact that it only lasted for one season.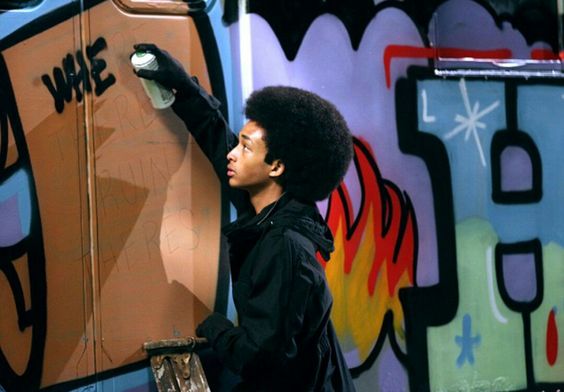 Netflix disappointed everybody when it canceled the show, but Luhrmann had to return to his true passion of making movies. 
Community (2009-2015)
Created by Dan Harmon, the show starred Joel McHale along with a fantastic cast of actors and comedians. McHale played a lawyer who returns to community college after his bachelor's degree is revoked. It's there where he forms an odd but heartfelt friendship with other students in their study group.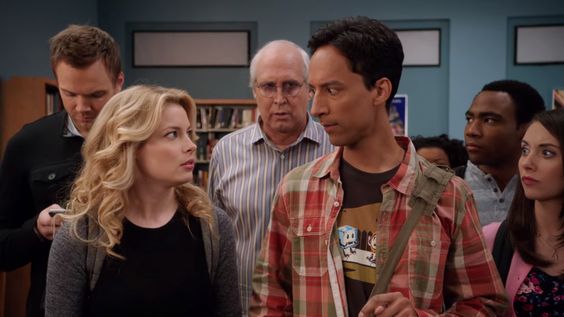 Community was on the air for six seasons, accounting for the consistently low ratings and the looming threat of cancelation at any given moment. Fans were promised six seasons and a movie, but we are still waiting for that second thing. 
Sanditon (2019-2022)
This show was adapted from Jane Austen's unfinished seaside romance novel of the same name. It originally aired in eight parts and starred Rose Williams as Charlotte Heywood who moves to Sanditon, a fishing village from her countryside home.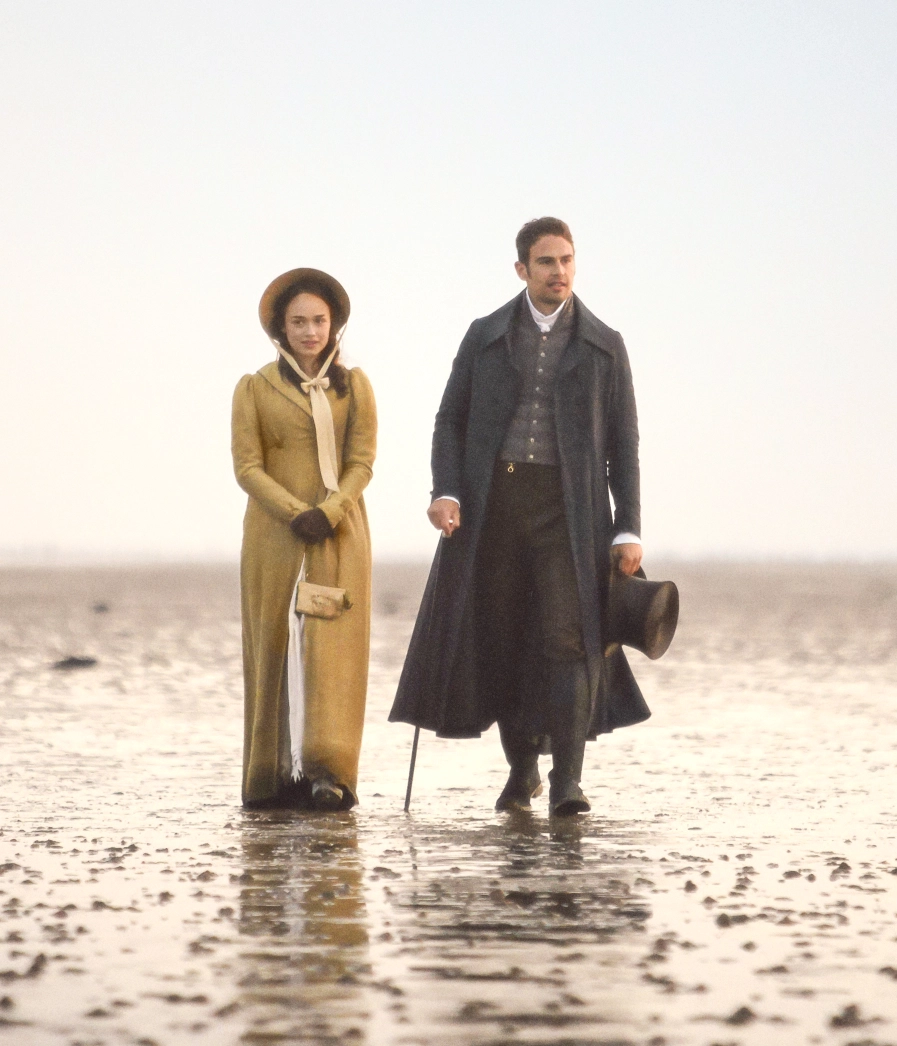 Full of humor, beautiful scenery, and lots of romance, the second season of the series, unfortunately, ended on a cliffhanger. Staunch supporters and Sanditonites are still awaiting that fateful day when the show is renewed.  
Tru Calling (2003-2005)
The mystery series starred Eliza Dushku as a medical student who ends up taking a position at a local morgue after her hospital internship doesn't go as planned. She finds out very quickly that she possesses the ability to travel back in time and help alter the fate of those that end up in the morgue.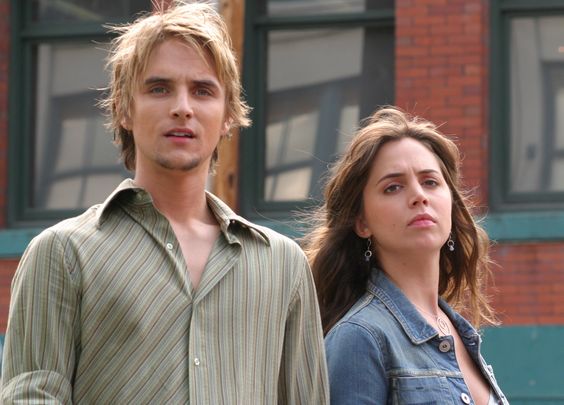 The series kind of got the rap of being "so bad it's good," seeing as it only survived for two seasons. We guess it just wasn't a calling for the show to get more seasons. Haha, get it?