Here's the Strange Account of a Fraudulent Listing on Airbnb
When uninvited guests show up on your doorstep, it can be an uncomfortable experience. This happened to one Airbnb host, Molly Flaherty, who had photos of her home listed on the internet.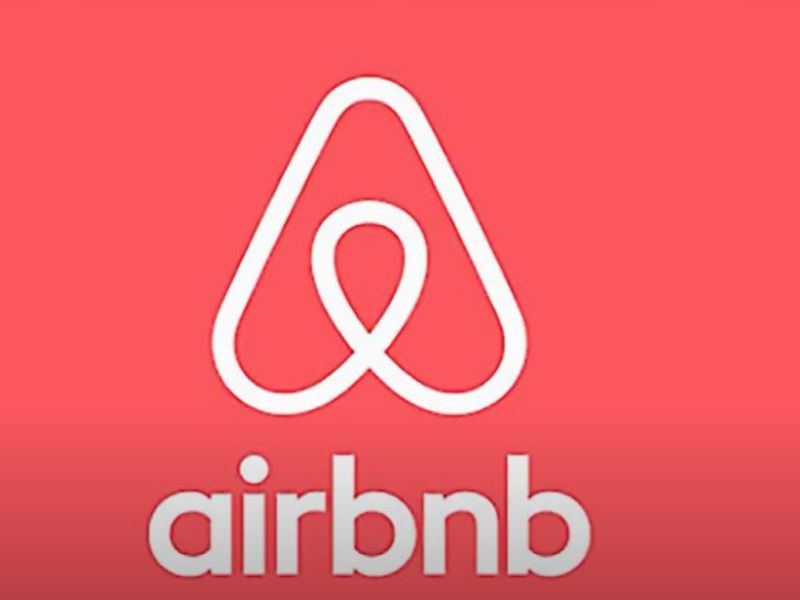 As it turns out, they had paid for the house, but Airbnb had listed that the Host's identity was verified. Nonetheless, upon further investigation, Airbnb does not do anything to verify the address, leaving the possibility that the person listing the property may not own it. This is a concerning issue, as it puts hosts and guests at risk of fraud.
Airbnb Listing Without Consent
Molly Flaherty was expecting a tranquil Christmas evening spent at home. Instead, when she arrived at her house in Philadelphia on Christmas night, she was met with a surprise. At the steps to her front door, four people huddled around her lockbox. It soon became apparent that they had booked her house on Airbnb without her knowledge.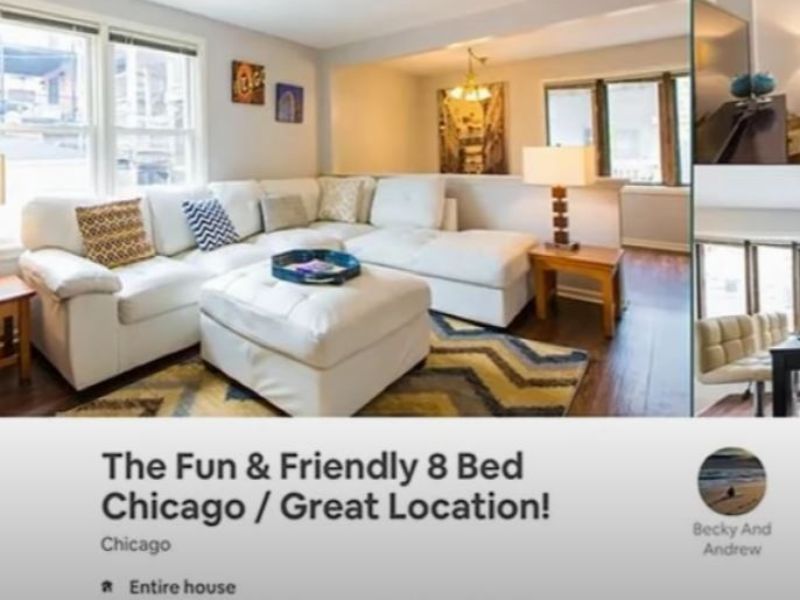 How could this have happened? Who had booked her house without her permission? And why would they do it on Christmas night? Molly didn't know what to do, but she was determined to get to the bottom of this mystery.
Was There an Intruder at Her Door?
It was 10 p.m., and Flaherty was filled with trepidation. Was there an intruder at her door, or was something wrong with her house? She took a deep breath and stepped outside to investigate. To her surprise, she found a group of people standing outside her door, looking confused.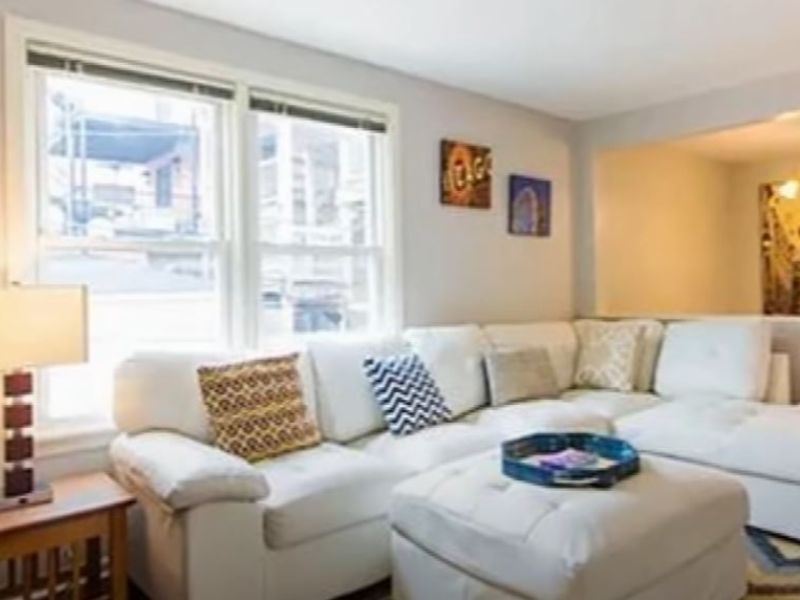 Unbeknownst to the group, Flaherty had yet to list her property on the vacation-rental site. In a moment of realization, they all understood their situation.
All Their Plans Were Dashed
Gathering her courage, Flaherty introduced herself as the homeowner. Nicole Brunet, the group leader, explained that she had rented the house for her parents, who were visiting for the holidays from California.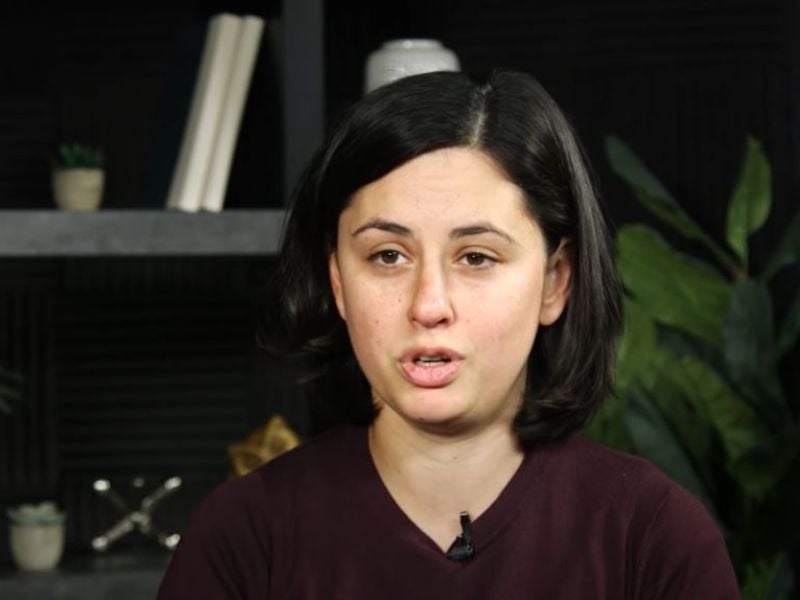 With no place to stay, they had to come to terms with the fact that they were all standing on her doorstep. The group had arrived in anticipation, hoping to find a place to stay. But in a split second, all their plans were dashed. Unaware that Flaherty had not listed her property.
The Unforgettable Airbnb Listing Surprise
Brunet was confused when she arrived at Flaherty's house. Thinking it was the wrong address, she double-checked the Airbnb listing, only to find that the address and photos matched Flaherty's house. She showed screengrabs of the listing to Insider, which showed photos of her home's interior taken before she purchased it in 2020.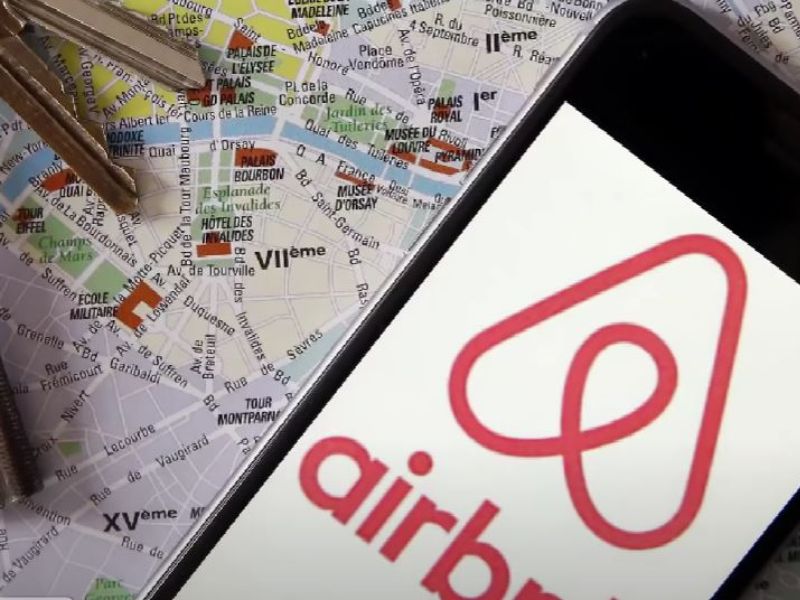 Flaherty insisted that she had never listed her house as a vacation rental on Airbnb. It soon became clear that the listing was a scammer taking advantage of an account takeover. An Airbnb representative confirmed that the listing was outdated and that a scammer had reactivated it.
Tech-Savvy Mindset Fails
Brunet is a tech-savvy person who doesn't take chances. So she went the extra mile to make her parents happy with the house they rented through Airbnb. After reading reviews, looking at the pictures, and even walking by the house.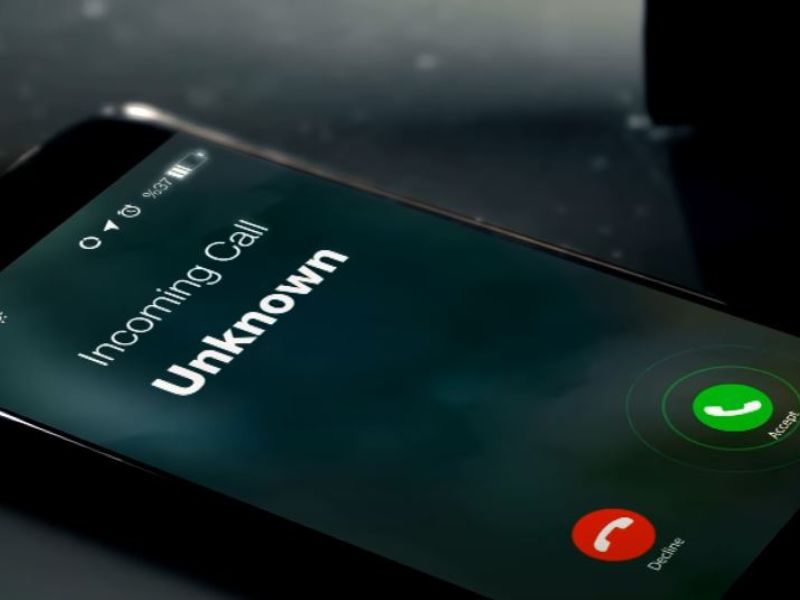 Regardless, she didn't anticipate that the listing had all the components of a real account; it soon turned out to be fake. This experience shocked her and shattered her trust in Airbnb. 
Positive Ratings: 4.7 Stars
When Brunet searched for accommodation, she was pleased to find a listing with an excellent rating of 4.7 stars. Not only that, but it also had more than 100 reviews, which made him confident he had chosen the right place.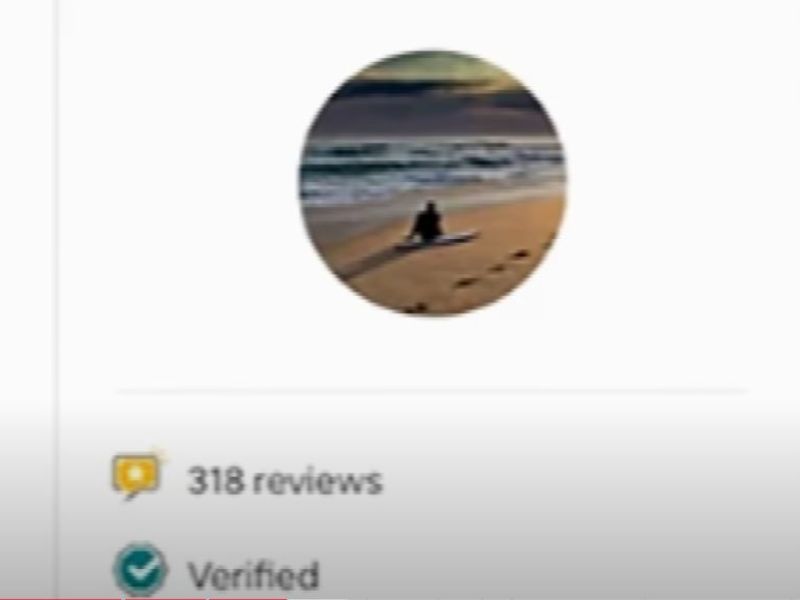 Brunet's discovery was confirmed when he captured screenshots of the listing to ensure she had the right details. It was clear that this was the place she wanted to stay, as the reviews showed that it was highly rated and had been experienced by many others.
No Way to Tell Real From Fake
"We were disappointed to learn about it," the company said in a statement sent to Insider. "Issues like this are rare, but we supported the guests at the time to help make things right, including a full refund and deactivation of the listing."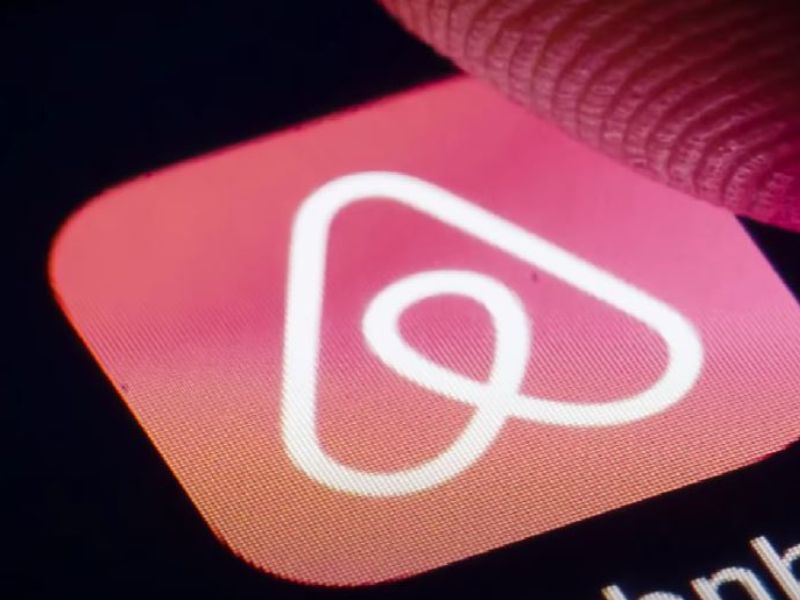 Brunet, who reported the listing that night, was offered to book them another Airbnb, but she declined. "There was no way for me to tell if they were real or fake," she said. "There was no way I was going to do that."
Thousand Dollar Payment Refunded
Brunet was determined to help her parents, so she found them a room at a nearby hotel. She paid out of pocket for the week's stay, which cost her more than a thousand dollars. Nonetheless, her generosity was soon rewarded – a few hours later, Brunet received a full refund from Airbnb.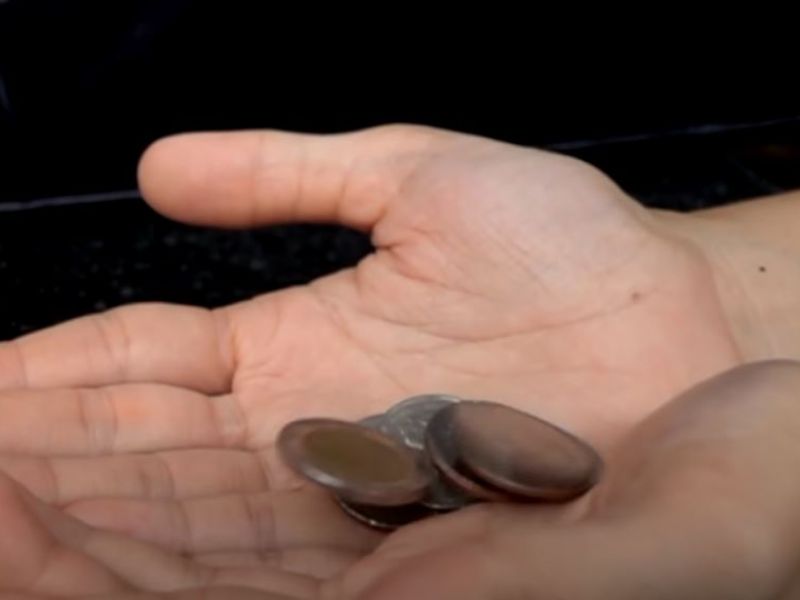 The refund was a huge relief for Brunet, who could save the money she had spent on the hotel room. She was thankful to Airbnb for understanding the situation and reimbursing her quickly. 
The Listing Remained Active for Another Week
Flaherty had reached out to Airbnb on Christmas Day regarding the listing. She sent out an email to the company hoping that her listing could be taken down quickly. Yet, she found that the listing remained active for another week.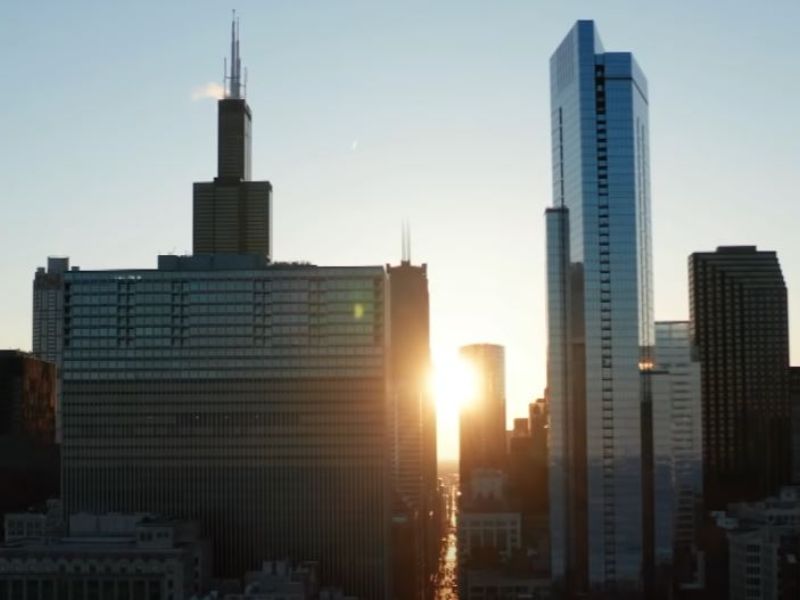 Fearing that other unsuspecting renters had been taken in by the scam, she placed a sign on her front door to alert potential renters of the situation. The note read: "If you rented this address through Airbnb, it is a fraudulent listing. Airbnb has been contacted multiple times.
The Concern of Unannounced Visitors
Flaherty was constantly refreshing the listing, fearing that strangers would show up at her door at any time. Even with the worry, it seemed that this was the first time anyone else had booked the Airbnb in the near future. Even so, she was uneasy with the thought that anyone could gain access to her home.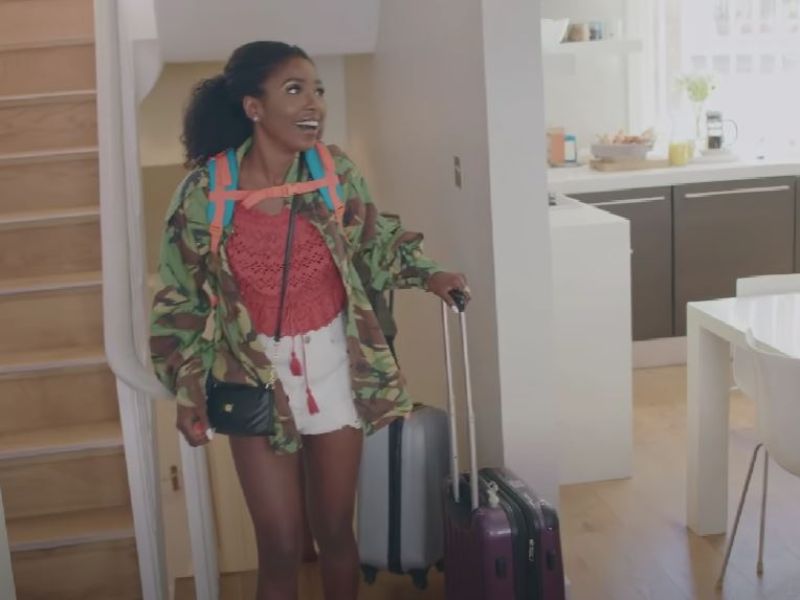 The knowledge didn't stop her from worrying that someone would be unannounced at her property. "I couldn't shake the fear that someone would come to my door, expecting to be able to get in," she admitted. Each time she left her house, she feared she'd find strangers occupying her home upon her return.
Host Verification Options on Airbnb
Airbnb has two ways to verify hosts who want to list their space on the site. The first is to provide a qualifying document, such as a utility bill, mortgage statement, or lease agreement less than two years old. This document is essential for hosts to prove their identity and trustworthiness.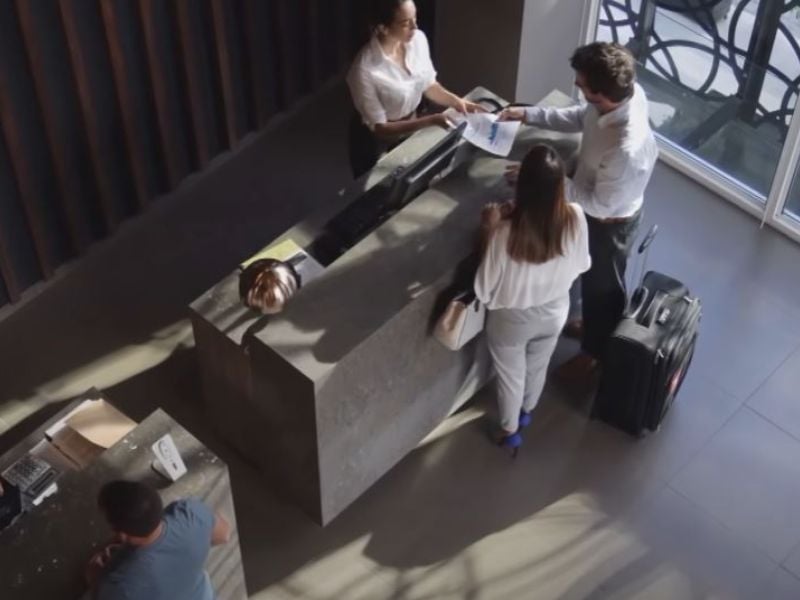 The second verification method entails receiving a security code from the company by mail. Hosts then have 60 days to enter the code online, and it will be verified within minutes. 
Instilling Safety with Extra Measures
People need to take extra safety measures when either listing or renting a property to prevent them from being a victim of fraud. Having a keen eye and a bit of caution can make all the difference in a safe and successful transaction.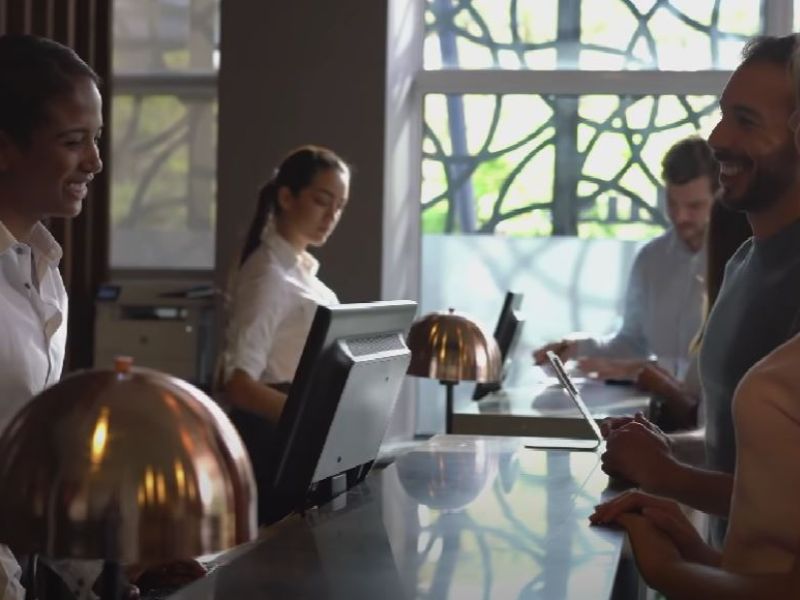 Furthermore, it is recommended to check the Host's profile in detail. Look at the reviews, verification badges, and other details to ensure that the Host is legitimate. Also, the Host should be contacted in advance to confirm their identity and the exact location of the property.
Support from Family and Friends
Flaherty was determined to get her Airbnb listing removed. She contacted them numerous times the following week but kept hitting a dead end. The listing remained active despite being told a specialized team was looking into the situation.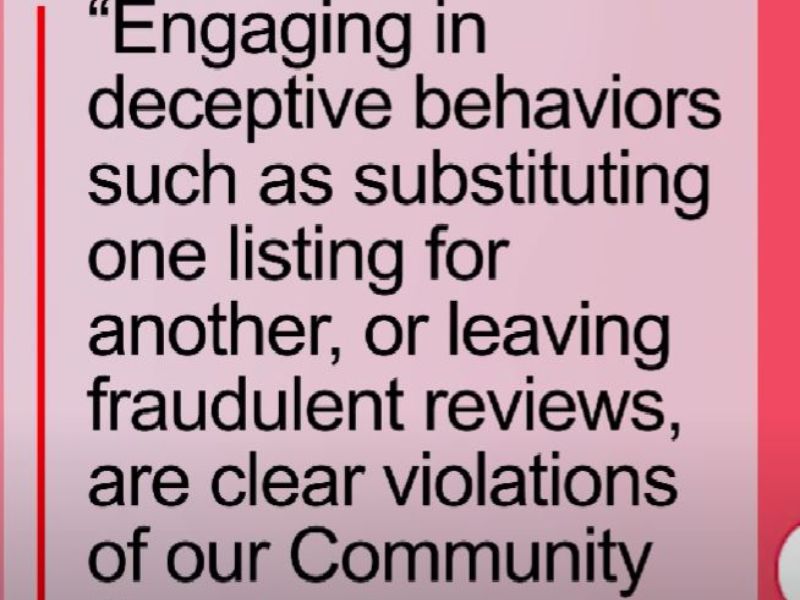 Unwilling to give up, Flaherty took matters into her own hands. She had her friends and family report the inaccurate listing and sent a link to a Philadelphia database that showed she was the rightful owner of the property. These efforts would prove successful, and the listing would be taken down.
Airbnb Refusal to Arbitrate the Issue
Flaherty felt frustrated after being told she was considered a third party when she tried to dispute an Airbnb rental. She was not the Host or the renter but wanted to air her grievances. Unfortunately, Airbnb refused to arbitrate the issue.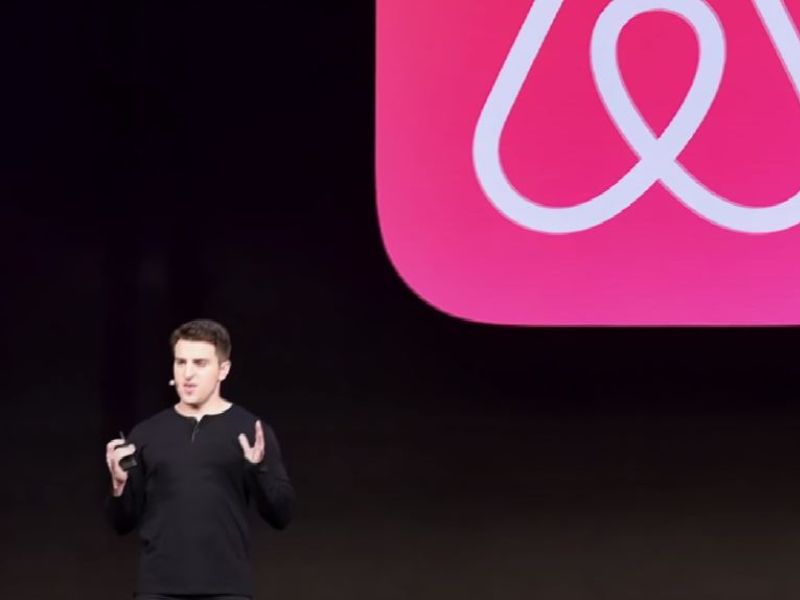 The company had to do its due diligence, as a third party had made a complaint. Unfortunately, Flaherty could not get the resolution she was hoping for. Instead, she was left dejected and frustrated, having been given a run-around from Airbnb.
The Power of Reaching Out
Flaherty reached out to The Philadelphia Inquirer to get the media's attention. Miraculously, the reporter Ximena Conde followed up with Airbnb for comment.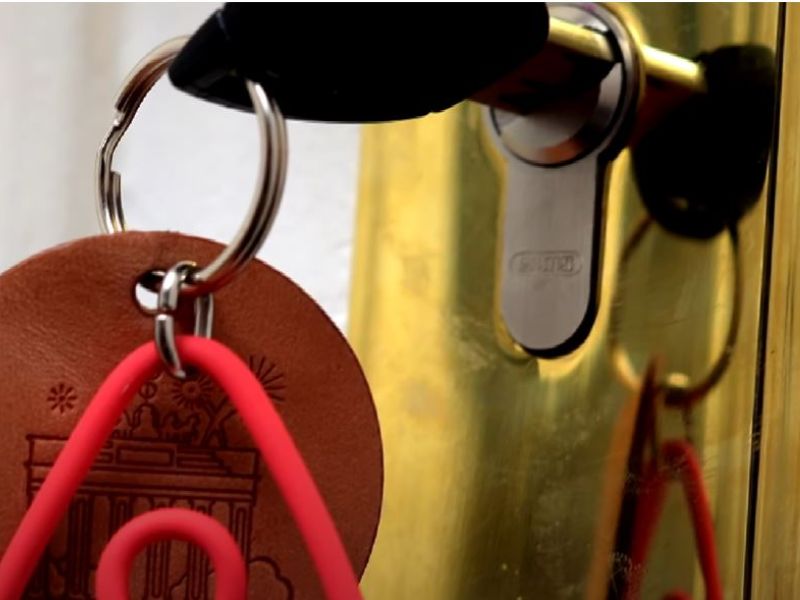 She expected swift action from Airbnb, but that never happened. Conde's involvement was a true blessing. She asked the right questions and held Airbnb accountable for its actions. Unfortunately, Airbnb was slow to comply.
Listing Removal Concerns
Flaherty was dismayed that she had yet to receive confirmation that the listing had been removed. She contacted Airbnb's representative to inquire about the situation and was informed that it was likely due to privacy concerns since she was considered a third-party member.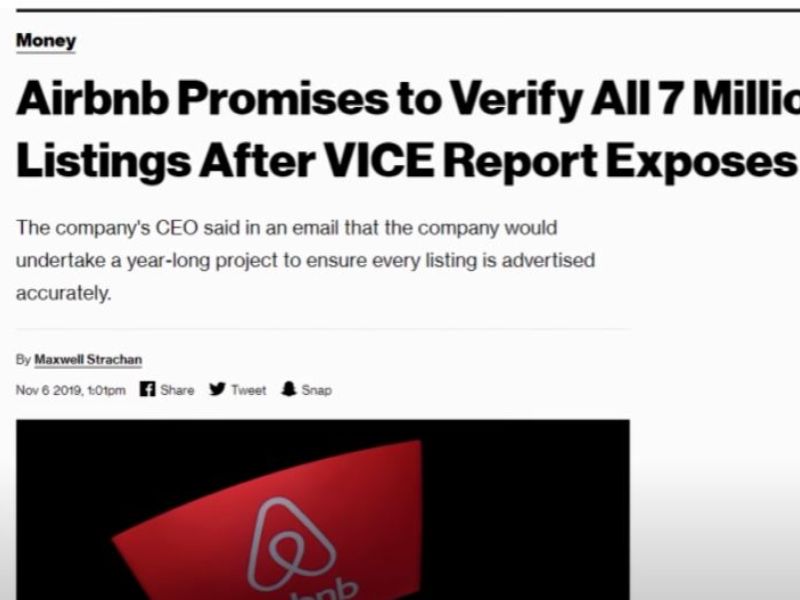 Flaherty was taken aback by the response and grew increasingly concerned as she realized that her request had gone unheard. She was determined to get the listing removed and began to research more into the matter. She was determined to find a way to ensure that her request was fulfilled.
Learning from Flaherty's Experience
Flaherty was frustrated that it took so long for her listing to be removed from Airbnb's website. "I would have thought that such a large amount of feedback would be taken into account," she said. Her disappointment was evident when she explained how the company seemed to disregard the situation.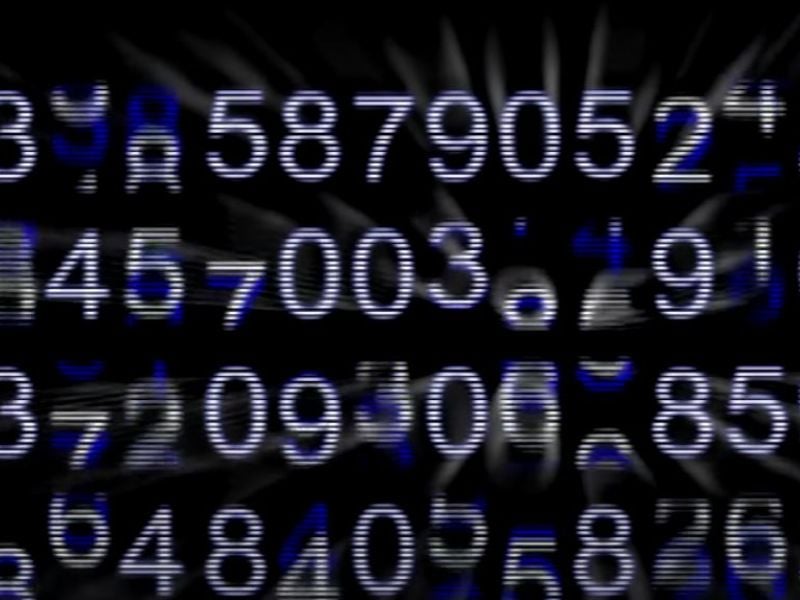 She hoped that her experience would be a lesson to Airbnb and other companies, so they could learn from it and be more proactive regarding these issues. 
Finding Comfort in Family and Friends
Flaherty was looking forward to a relaxing holiday season, but the incident added stress to her plans. She had intended to spend time with friends and family but was filled with worry.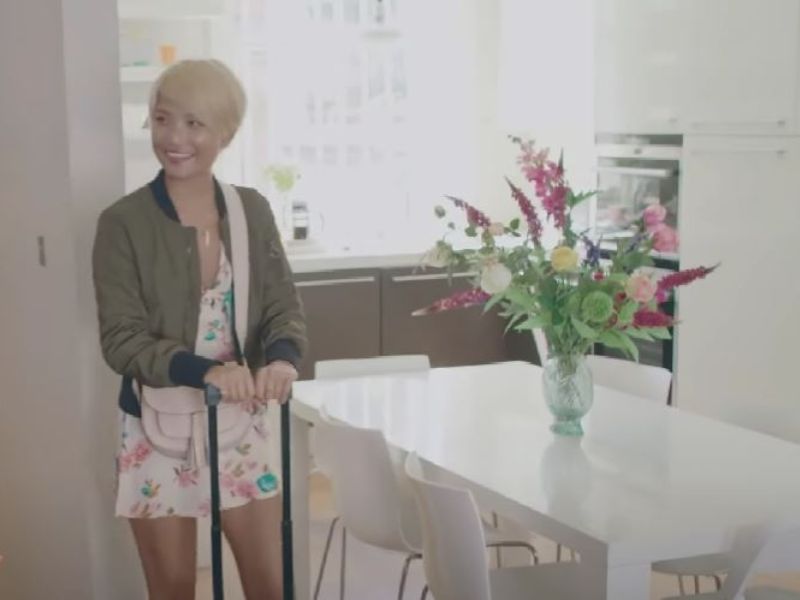 Even with the anxiety, Flaherty managed to soldier through the holidays. Even though the experience wasn't as pleasurable as she had hoped, she could press on and make the most of her time with loved ones.
Fighting for Homeowners' Rights
Flaherty is passionate about advocating for homeowners and protecting them from unfair practices. She is committed to fighting for homeowners' rights and pushing for policy changes that protect and serve their best interests.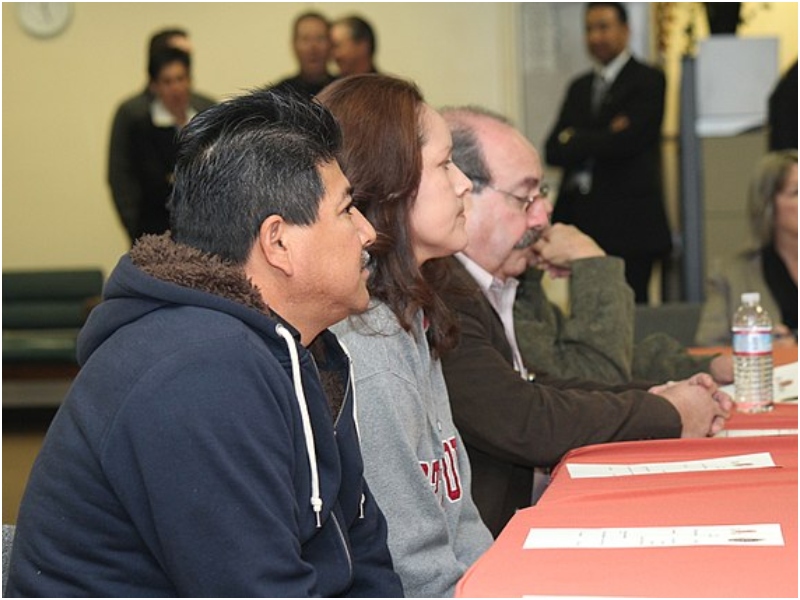 Flaherty is determined to make a difference. She is adamant that homeowners should be treated fairly and that the companies that serve them should be accountable for their actions. She is pushing for policy changes to protect homeowners from unfair practices and create a level playing field for all involved.
Airbnb's Safety Promise: Fulfilled?
At Airbnb, safety is their top priority. As stated on their website, a background check will be done if the Host or guest has provided accurate information such as first name, last name, and date of birth.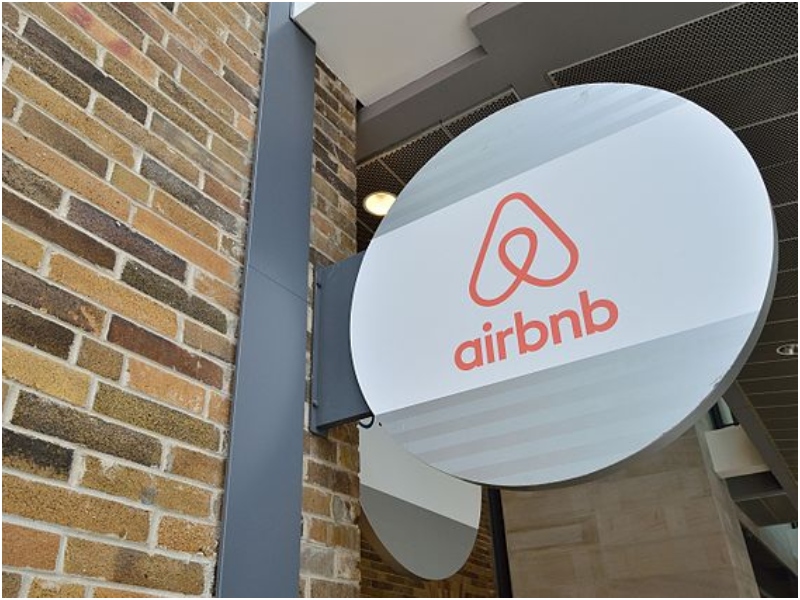 Nonetheless, did Airbnb adhere to this policy in this particular incident? In this instance, Airbnb was tested on how seriously it takes the safety of its family. Did it follow the policy it so firmly stands by? All these questions are left to be answered, and only time will tell.