An Update On Octomom And Her 14 Kids: How They're Doing Now
It's been 13 years since Nadya gained her "Octomom" title by giving birth to eight children at once. Her octuplets became considered the world's first known surviving octuplets.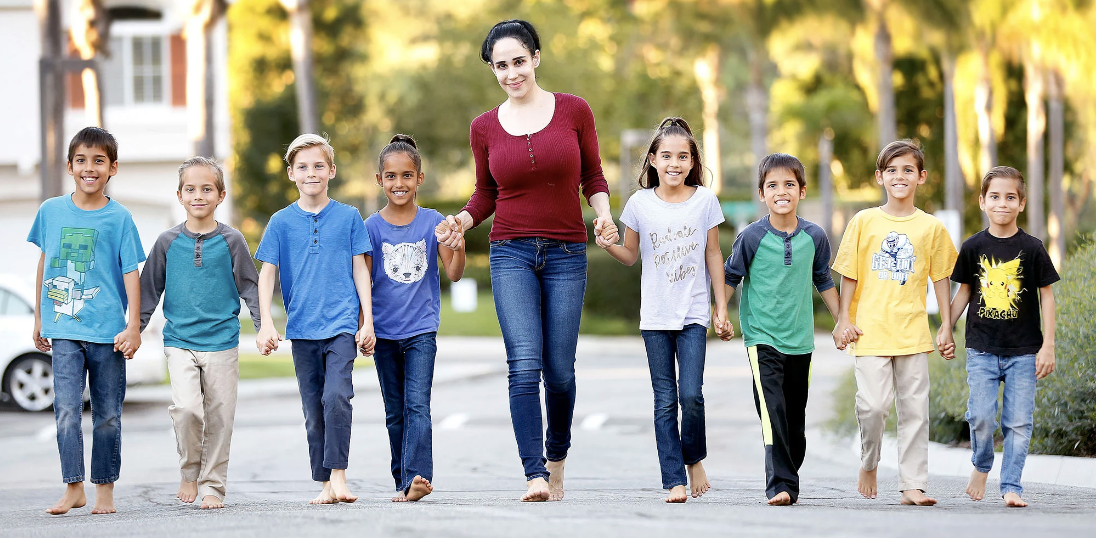 Prior to the octuplets, she was the mother to six children already. After six different IVF pregnancies, Nadya had 14 children total. Let's take a look at what Octomom and all her children are up to today!
Nadya Denise Doud-Suleman
The media nicknamed her Octomom and branded her a baby-making machine, but Nadya Denise Doud-Suleman only wanted to mother children.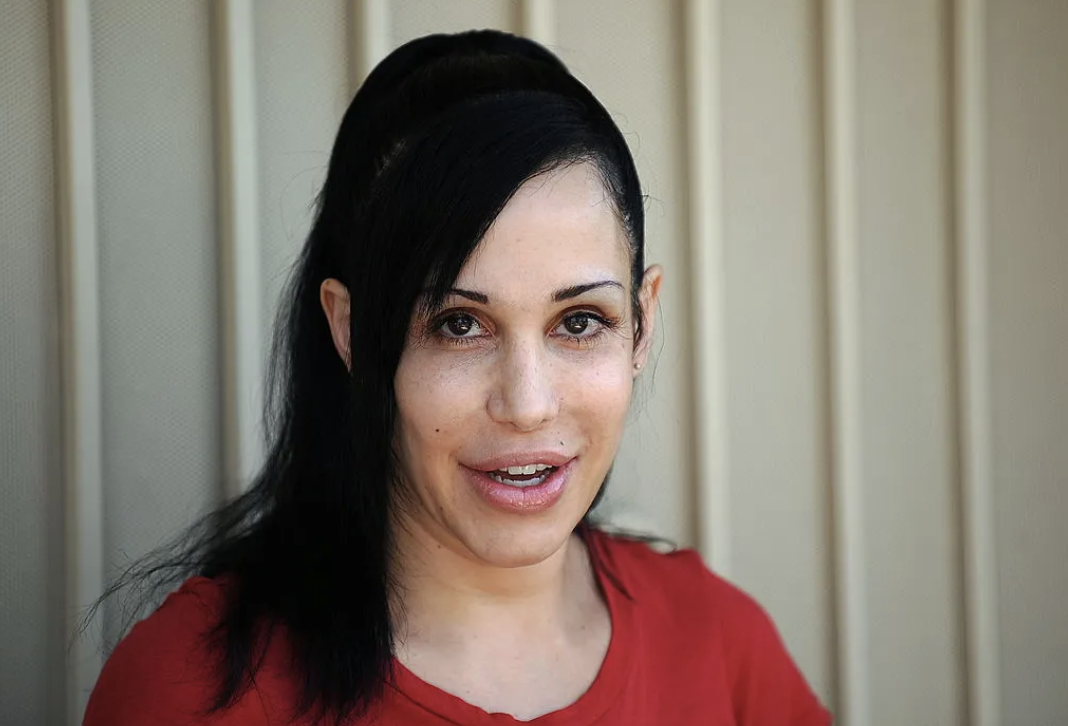 Although she didn't originally plan to give birth to 14 children nor to raise them as a single parent, when fate dealt her an unexpected twist, she turned to accept it.
Marriage and a Large Family
Nadya Suleman, who also goes by the name Natalie Denise Suleman, married Marcos Gutierrez in 1996. In 1997, she began in vitro fertilization (IVF) treatments to ensure that she and Gutierrez could become parents early in their marriage.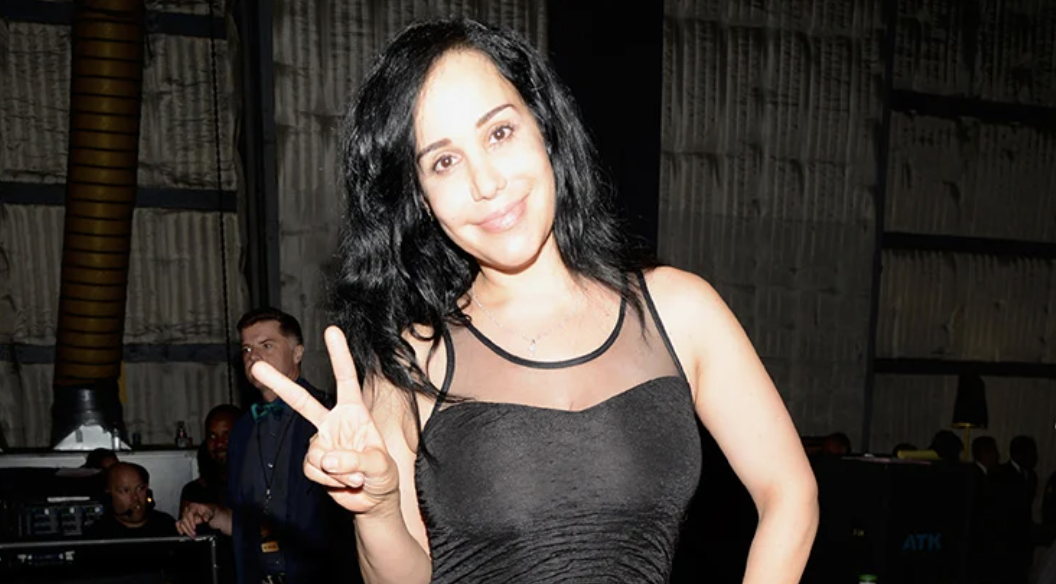 She'd lost her first child to an ectopic pregnancy and desperately wanted a large family. Well, a large family is exactly what Nadya got!
Marriage Complications
Early into their marriage, the couple experienced disagreements and other issues in their relationship. Although the couple separated in 2000, the divorce wasn't finalized until 2008.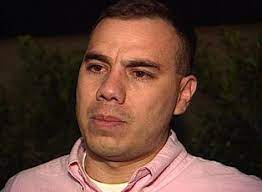 As for the IVF treatment, it ended up working, but only after these marriage complications began. Nadya has since brought up her 14 kids alone, including the octuplets.
The IVF Treatment
IVF ultimately worked, but it took four years for the Gutierrez family to become three. In 2001, the couple had their first child, a son. During the next seven years, the couple had ongoing marital problems, yet five more children.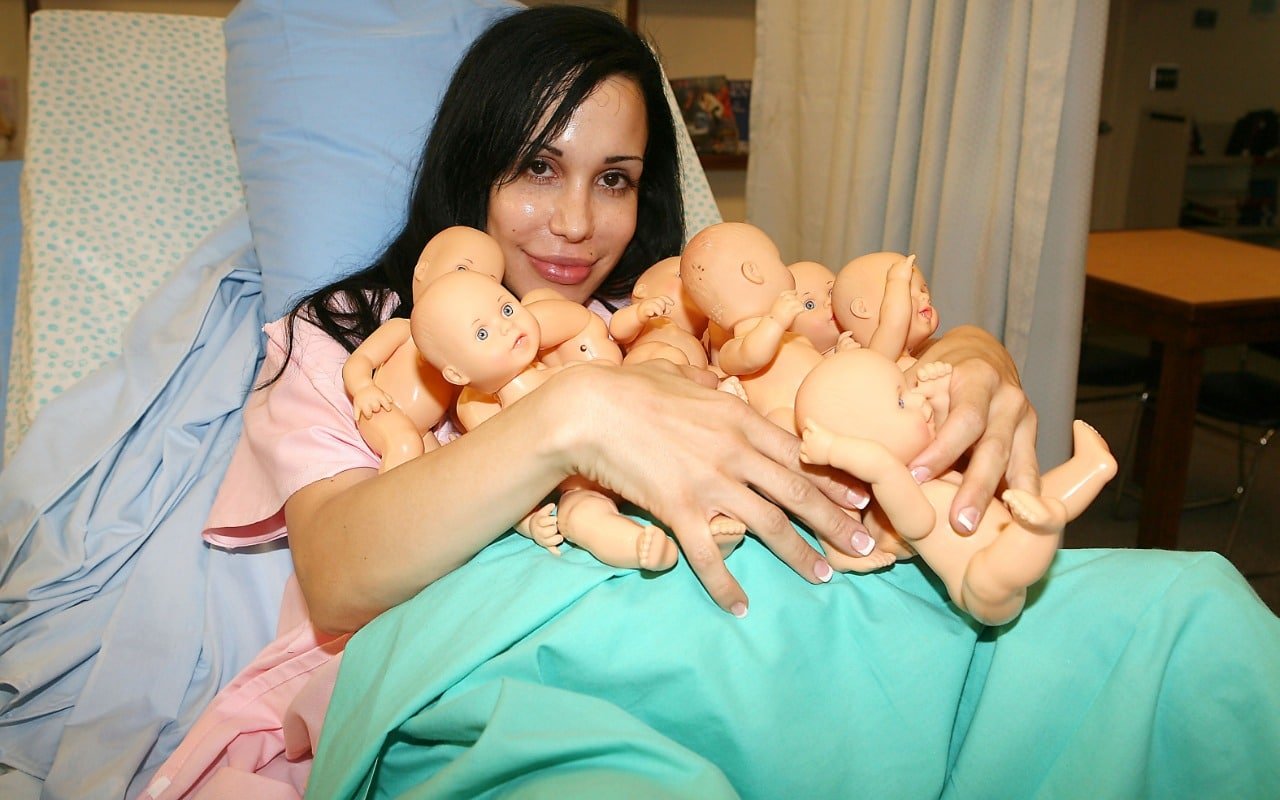 Suleman told MSNBC in February 2009 that she felt her childhood suffered because her parents only had her. She believed that children need siblings, and was excited to continue expanding her family with four sons and two daughters, of which two out of the six were twins.
Nadya's Famous And Final Pregnancy
As Suleman and Gutierrez's marriage was coming to an end, Suleman learned of the final pregnancy. She didn't know it at the time, but this pregnancy was about to stir up a whole lot of drama and media attention.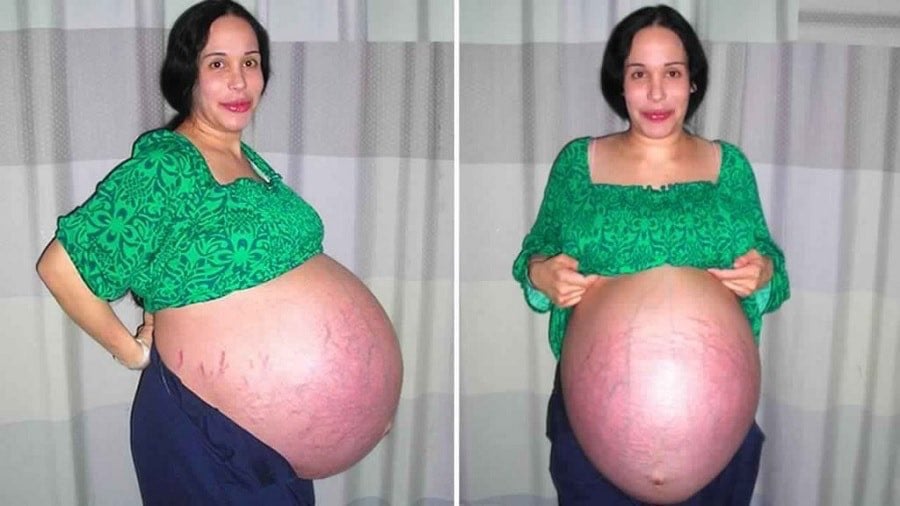 In 2009, Nadya discovered that she had six embryos left from previous IVF treatments and decided she wanted them all transferred to her uterus at the same time.
What The Experts Recommended
At 33 years old at the time, it would only be recommended to transfer two to three embryos at most, yet Nadya did not want any of the frozen embryos to be destroyed.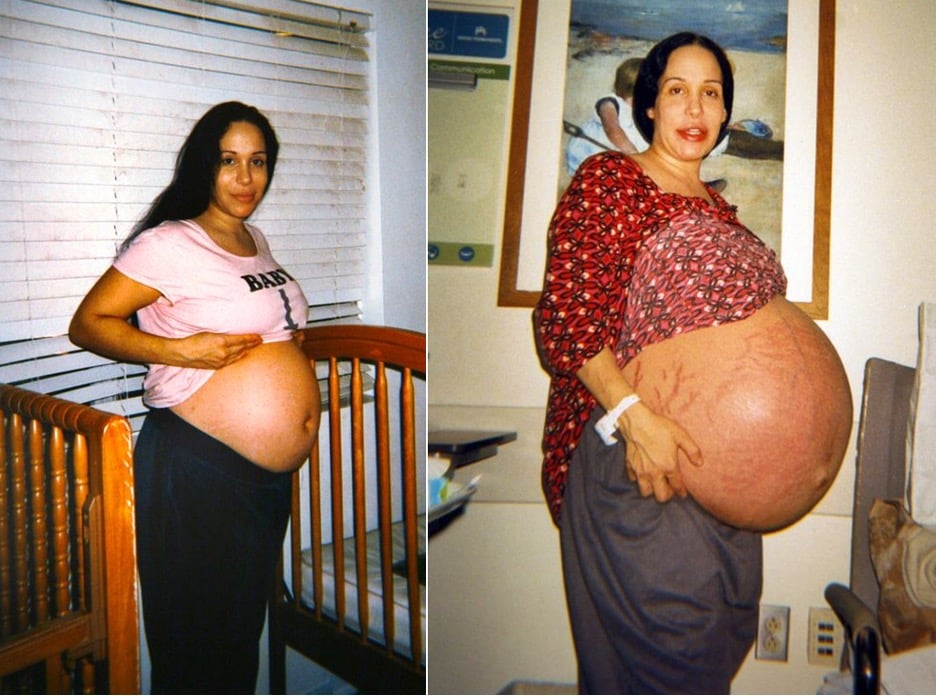 Nadya believed transferring all six was the best thing to do and she stands by her decision to this day. However, her doctor, Dr. Michael Kamrava seemed to have other ideas.
Her Doctor Enters The Hot Seat
If only six embryos were transferred, how did the mother become pregnant with eight? Well, that's where Dr. Michael Kamrava gets called into questioning.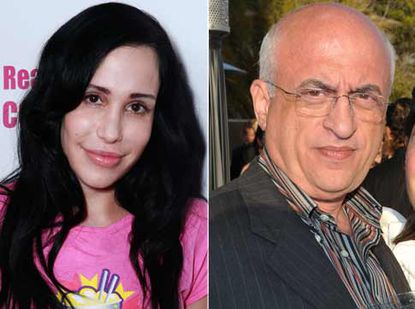 Originally, Nadya was told by doctors that they could see at least seven babies in prenatal tests. This was obvious overwhelming news and a bit confusing, but she ultimately chose to go through with the pregnancy and ended up having octuplets.
Revoking His Medical License
In 2011, the California Medical Board investigated the circumstances around Nadya's pregnancy. They discovered that her doctor, Dr. Michael Kamrava, ultimately implanted twelve different embryos instead of the suggested three and Nadya's requested six!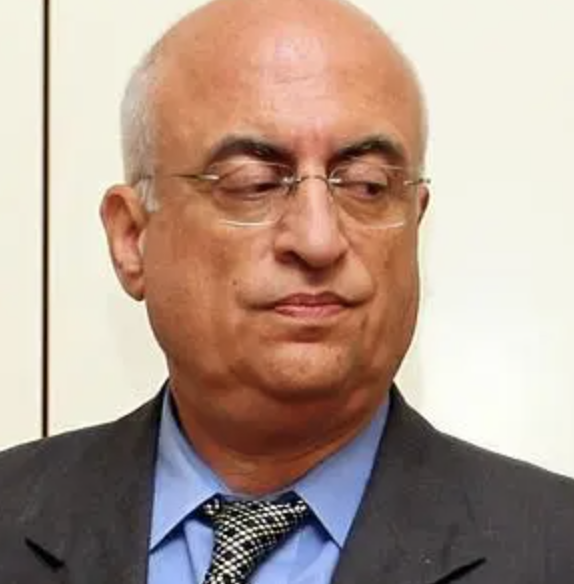 The board immediately revoked Kamrava's medical license due to his dangerous actions. He can no longer practice medicine.
The Complicated Birth
It is considered a medical miracle that all eight children survived after delivery by C-section. With a pregnancy of multiple births, the survival rate of both the mother and children decreases exponentially. It truly is a risky procedure.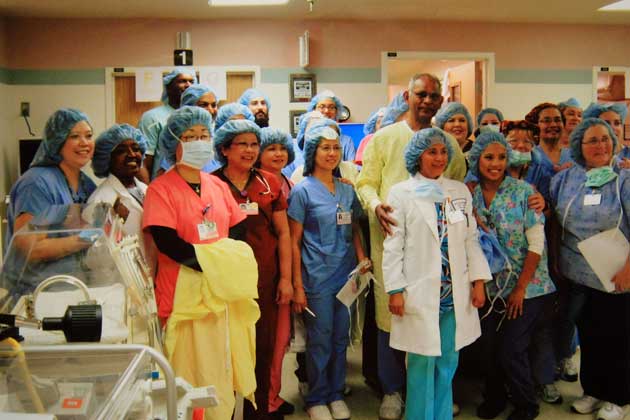 The octuplets were delivered early at just 31 weeks of gestation instead of 40. The birth itself required 46 medical personnel to pull off! The whole team practiced the procedure for weeks before the actual time came. Yet, the octuplets and their six older siblings were all able to thrive.
Nadya's 14 Miracles
The entire brood reached their teen years and beyond. Here is a breakdown of all of Octomom's 14 children from oldest to youngest, as of 2022: Elijah "Eli" (20), Amerah (19), Joshua (18), Aidan (16), Calyssa (14), Caleb (14), and the octuplets…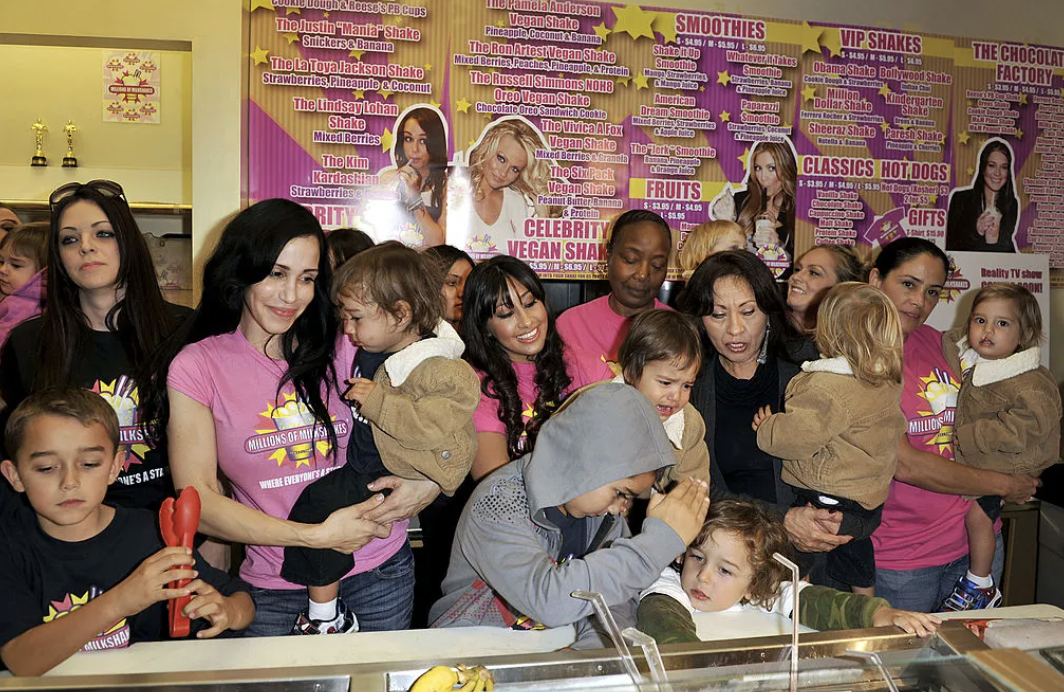 Noah (13), Maliyah (13), Isaiah (13), Nariyah (13), Jonah (13), Makai (13), Josiah (13), and Jeremiah (13).  Let's take a look at how they're all doing today!
Teenage Milestone
In 2022, the octuplets hit a major milestone on January 26th as they all officially became teenagers! When it comes to pregnancies with multiple births, there are often complications with the children along the way. Octomom's kids became the longest surviving octuplets after surpassing infancy. To see that they're now 13 years old and all doing well, is a major accomplishment.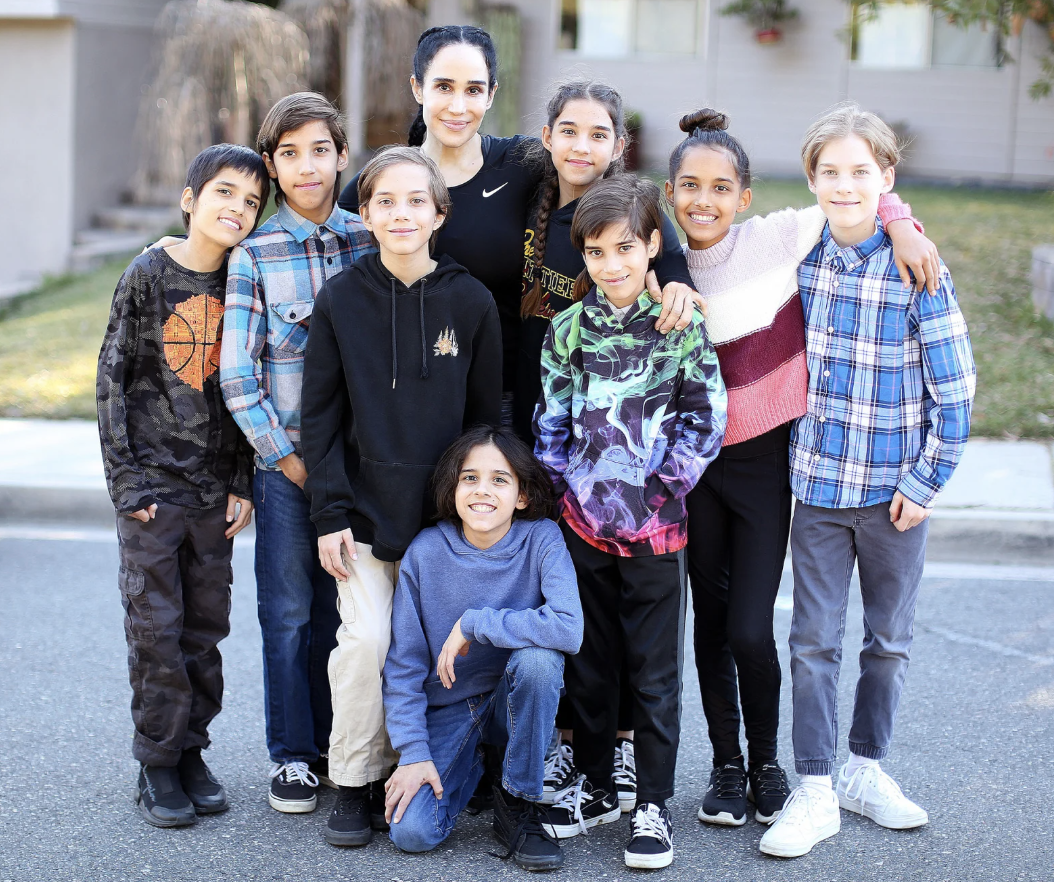 All the octuplets (Nariyah, Isaiah, Maliyah, Jeremiah, Noah, Josiah, Jonah, and Makai) attend the same school. Some take after their oldest sister, Amerah, who remained busy with after-school activities when in high school, such as cheerleading.
The Oldest, Eli
Nadya is very active on social media outlets like Instagram to showcase her children and what everyone is up to. Especially when it comes to posting about the octuplets. Her oldest child, Eli is often absent from a lot of these posts.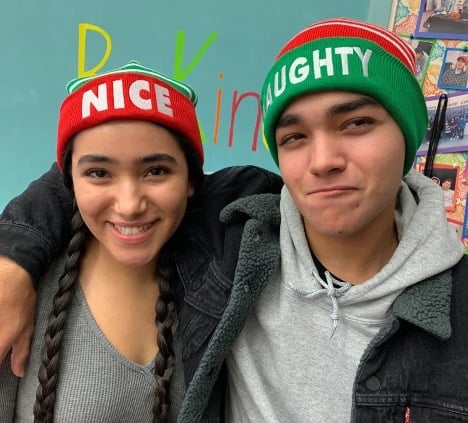 It turns out her son isn't always comfortable being in the spotlight as he values his privacy. However, he did let his mother post this sweet holiday picture of him and the second oldest, Amerah.
High School Graduations
Camera shy Eli (20) and his outgoing sister Amerah (19) recently graduated high school. Amerah decided to move on to a university with the ultimate goal of becoming a doctor. She also enjoys the sport of surfing.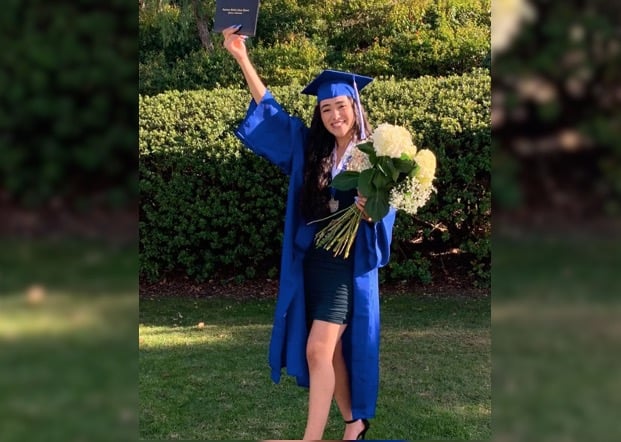 As for some of her younger siblings, Joshua (18) attends high school with the fraternal twins Calyssa and Caleb (14). The octuplets are still in middle school.
Aidan Received An Autism Diagnosis
One of her sons, Aidan (16), received a diagnosis of severe autism. As his body approaches his 17th birthday, his mind never developed beyond that of a one-year-old.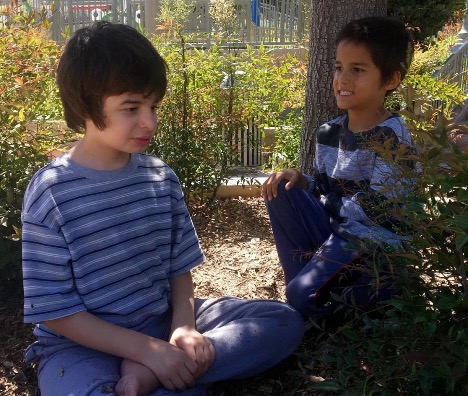 Suleman must change his diapers, feed him, and even cross the street with him. Aidan attends a special education school developed just for kids like himself.
Nadya Teaches Her Kids About Aidan's Autism
Aidan's 13 siblings attend other schools, but Nadya makes sure to educate all her children about Aidan's autism, and they often attend walks to address it.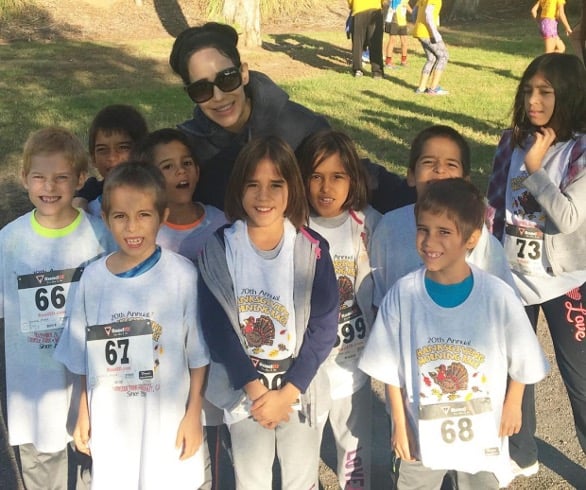 None of the kids experienced physical handicaps and Suleman frequently posts photos on her Instagram of family activities, such as playing soccer at the park and competing in a 5K together.
Taken To Music
Many of Octomom's children have expressed their love for music in various extra curricular activities. One of the octuplets, Nariyah sings and writes her own songs.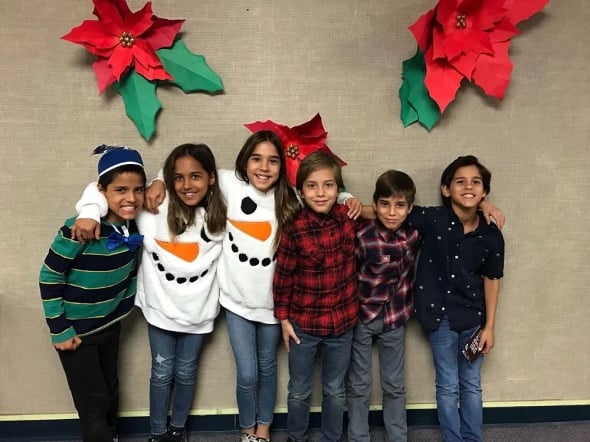 Makai also loves singing, as do his siblings Nariyah, Maliyah, Josiah, Jonah, and Jeremiah. These six teens of the eight 13-year-olds all perform in the same school choir together.
Noah Plays Violin
While Noah might not be singing with his siblings in choir, he too also has musical talents. Noah enjoys playing violin in his school's orchestra.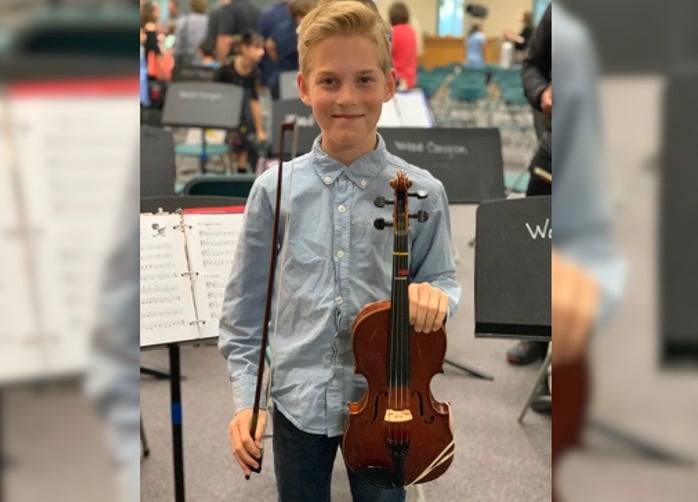 This photo was taken at his beginner's strings performance. Proud mama Nadya just had to snap a picture and celebrate her son's musical accomplishments!
New Cooks in The House
Nariyah and Noah both developed an interest in cooking. They took over their mom's job as the household chef, preparing dinners for the entire family.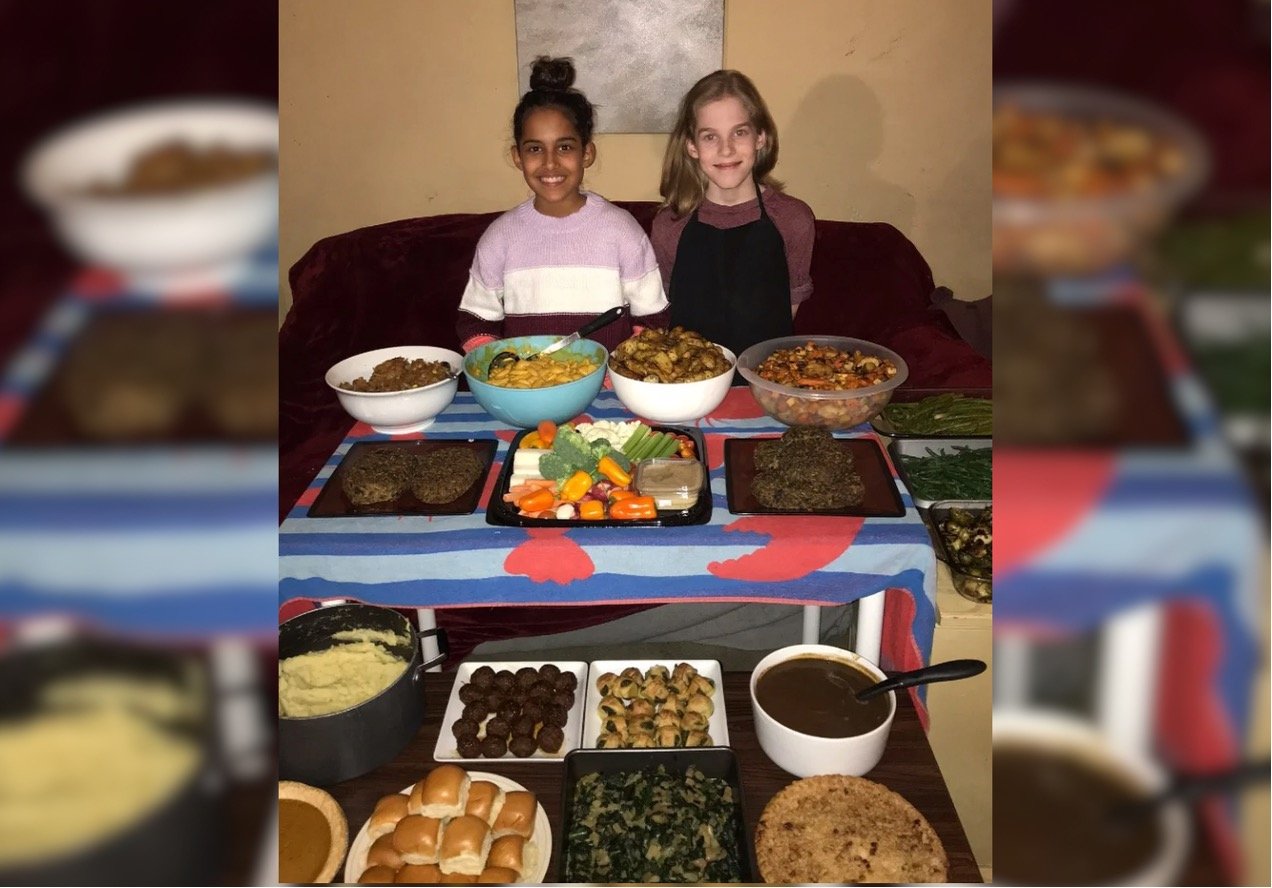 This picture is of Nariyah and Noah serving Christmas dinner, consisting of mac and cheese, mixed vegetables, mash potatoes, vegan croissant balls, and vegan pies.
Off To The Races
Athlete Isaiah enjoys running track. So do Noah, Josiah, and Maliyah, seen here participating in a 5K race.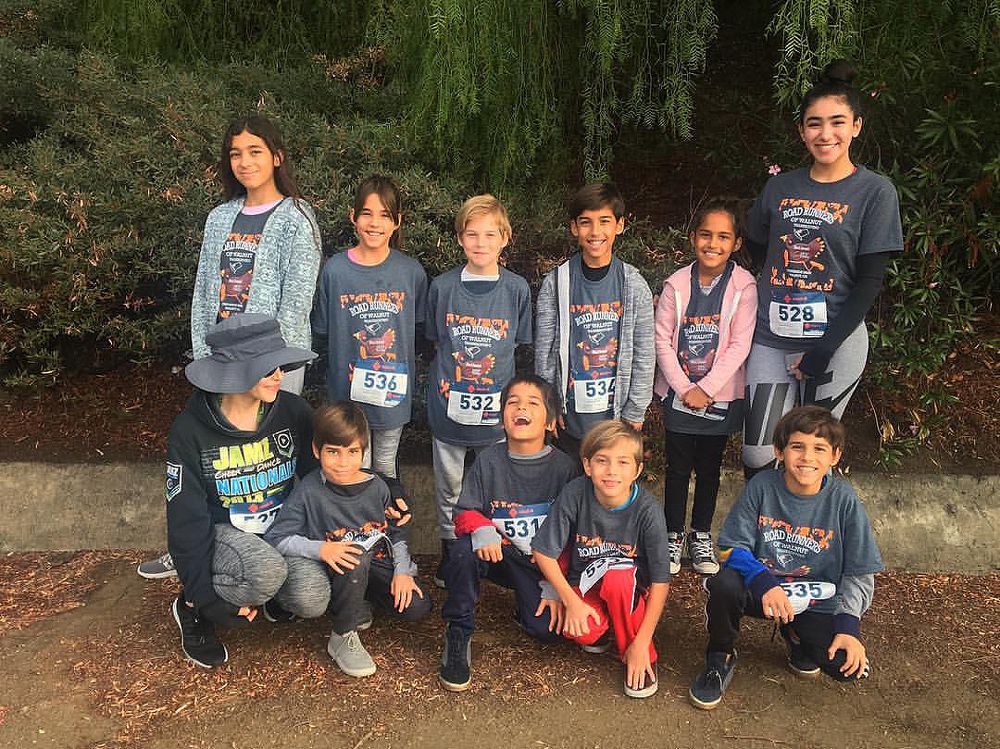 While all eight of the octuplets appear to enjoy staying active, Isaiah is the one who really excels in running. In this image, he is the one all the way on the left, and he often wins for his age group in 5K races.
Brotherly Bond
With having 14 children around, it's almost impossible for sibling cliches not to form. That is the case with Makai and Aidan. They are super close as brothers and so cute together.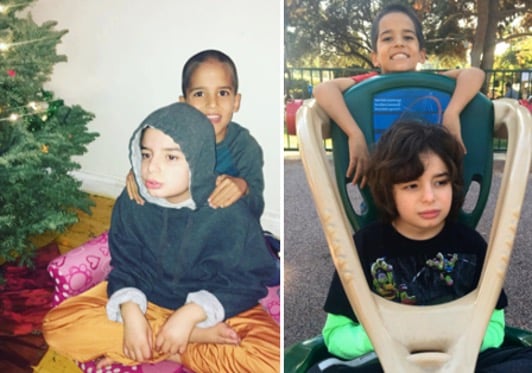 Nadya often mentions in her posts that she loves how caring and playful the two are with each other. She says, "Everywhere Aidan goes Makai follows." Here we see the two brothers seemingly inseparable at Christmas time then on the playground.
Weekly Discussions
As a family, all 14 kids and Nadya carve out time each week to be together. For example, the family attends church together regularly.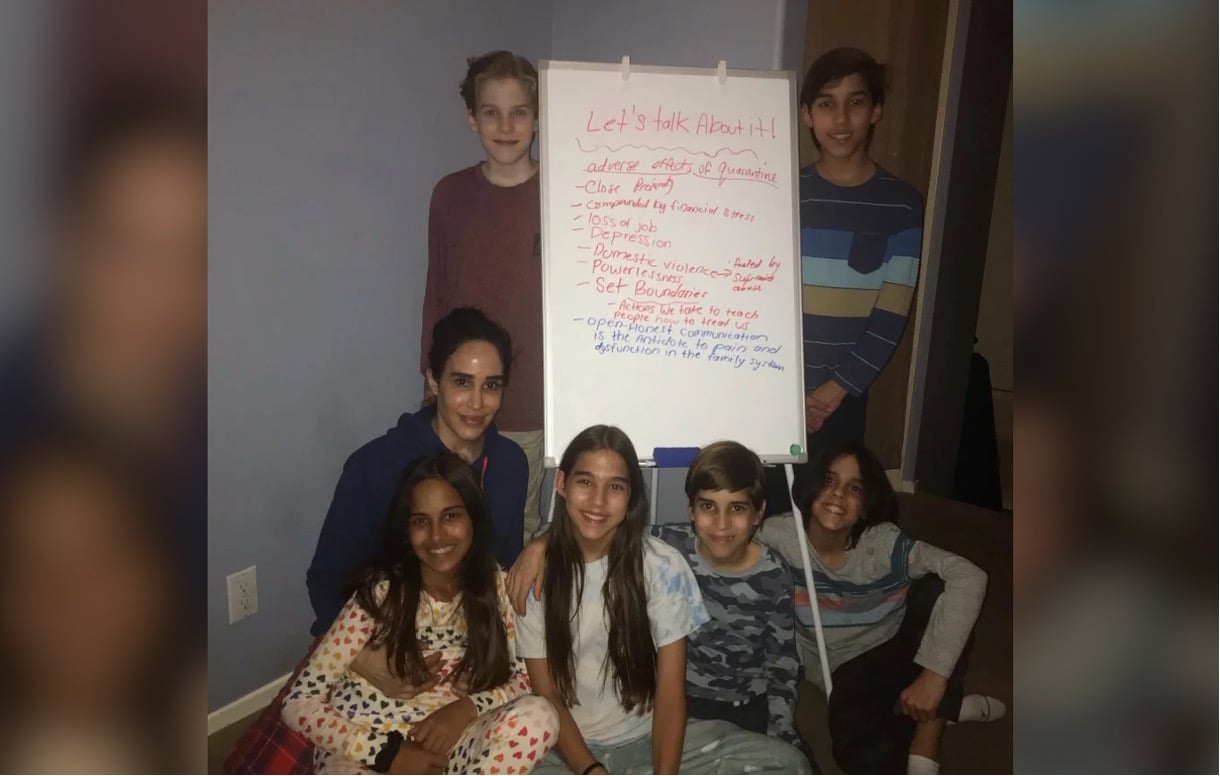 Their outings also include a night each week that their mom devotes to a topic discussion. Topics range from mental health during the pandemic to displaying kindness towards others.
Embracing A Vegan Lifestyle
Nadya and her children live a relatively healthy lifestyle by embracing a vegan diet. As shown earlier, some of her kids love to cook and they've learned a variety of vegan recipes.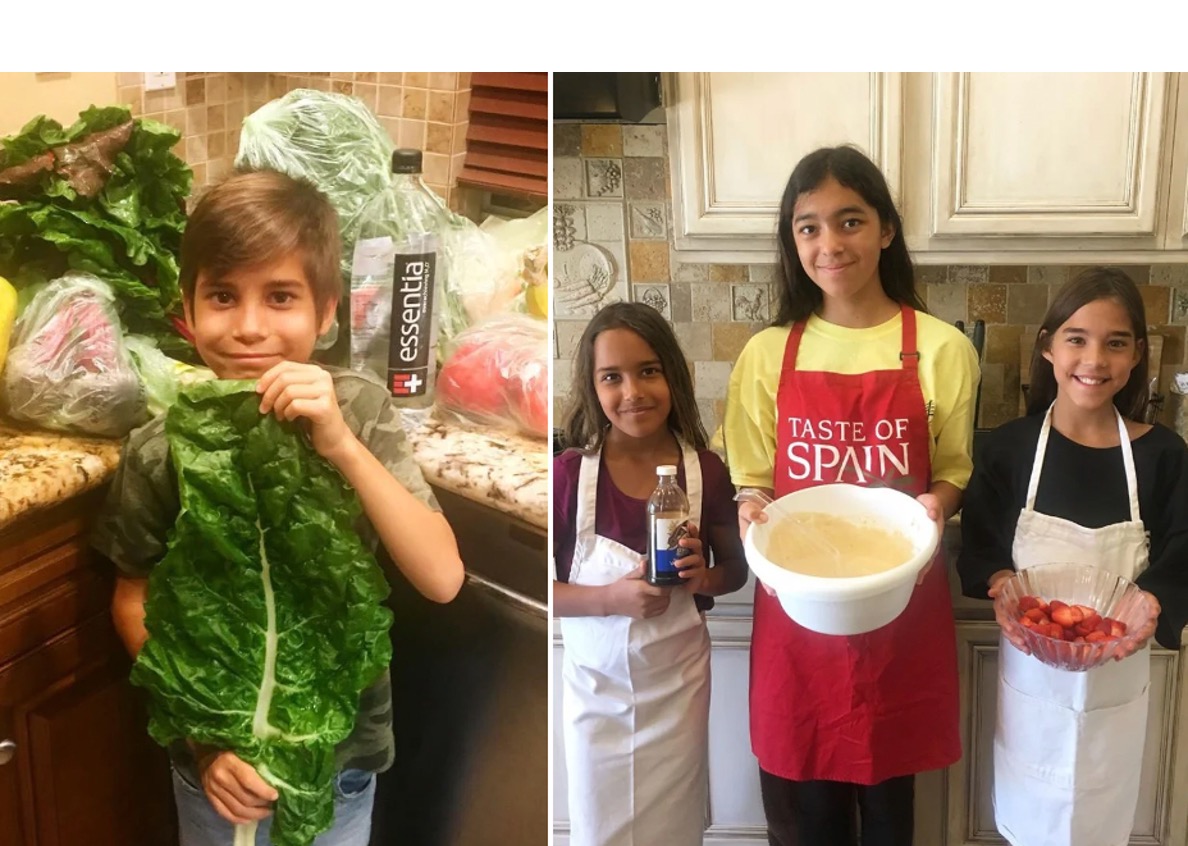 In this image above, Jonah holds a green chard after a grocery haul while Calyssa and her sisters Nariyah and Maliyah surprise their mom with homemade vegan fruit pancakes on her birthday.
A Cat Named Penelope
On top of 14 different children, the Suleman family also cares for a cat named Penelope. Nadya will often post cute pictures of her kids with Penelope whom she describes as "her morbidly obese cat."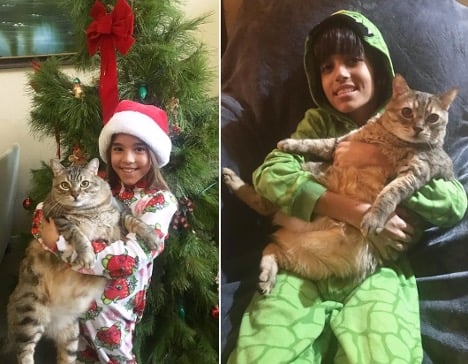 In a later post, she also joked how the poor cat's weight loss program didn't seem to be working. In the photo above, Maliyah, one of the octuplets, is seen on the left holding her large pet at Christmas time. On the right we have Makai dressed in pajamas while posing with Penelope.
Hanging With Her Daughters
Of the octuplets, only two of them are girls. Here we see Nadya sharing some memories on Instagram during a summer pool party. Nariyah and Maliyah have always been close as siblings.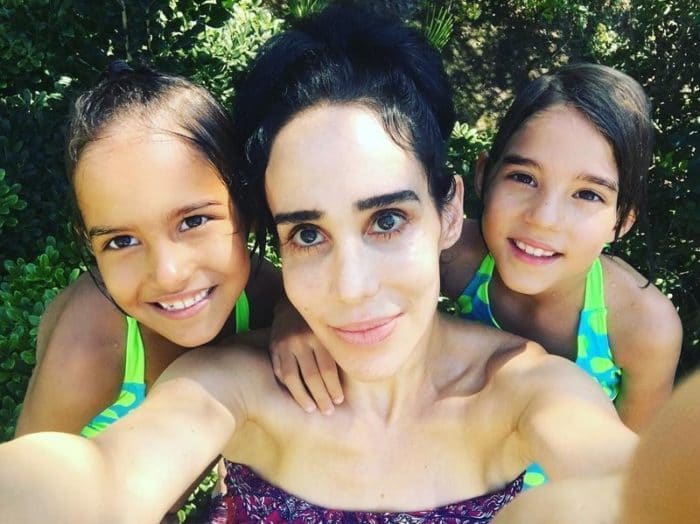 Seeing a close-up selfie of these three girls together, the resemblance becomes quite clear. It's the fun and simple family get-togethers like these that truly become the best memories.
Mama Nadya Finds Her Way Through Life's Challenges
Nadya came a long way since her final pregnancy. When she gave birth to the octuplets she was a newly single parent on disability after a serious back injury at work.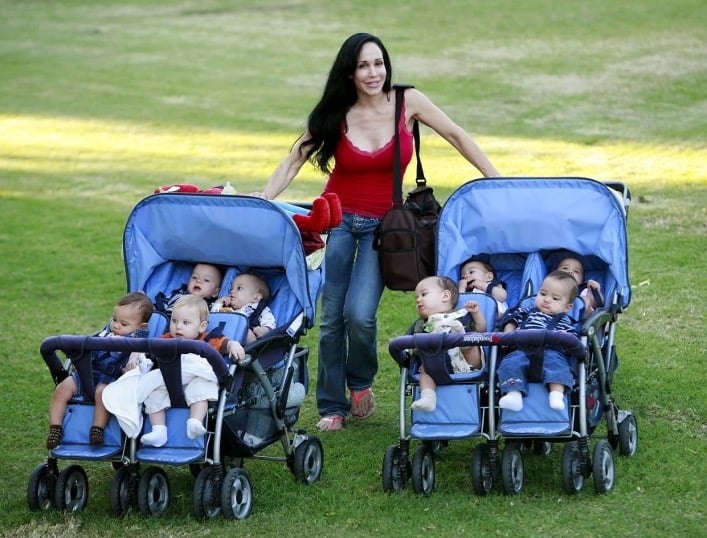 Living with her mother for the first few years of the octuplets' lives, she returned to school to finish her college education. She has since earned a Bachelor of Science in psychology and wants to further earn a Master's. She didn't immediately begin a traditional career though.
The Work Injury
Prior to having any kids, Nadya worked at the Metropolitan State Hospital as a psychiatric technician. She enjoyed her job and taking care of her patients at the facility, but one day an incident occurred that would change her life.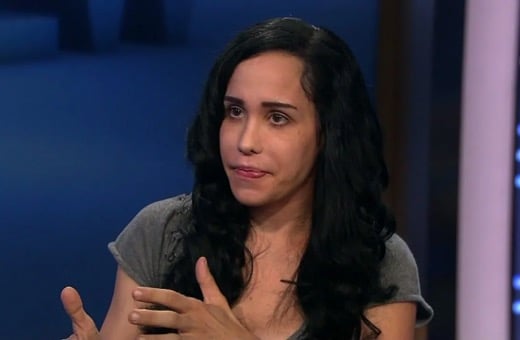 On September 18, 1999, twenty of her patients began a riot at the psychiatric facility. Nadya was in the middle of it, trying to stop the fight when one of her patients threw a wooden desk at her and critically injured Nadya's back. She ended up receiving around $170,000 in worker's comp and disability payments.
Financial Struggles
Prior to officially filing for bankruptcy, Nadya was already struggling financially. Before the birth of the octuplets, she was an unemployed, single mother on disability relying on food stamps to feed her six children.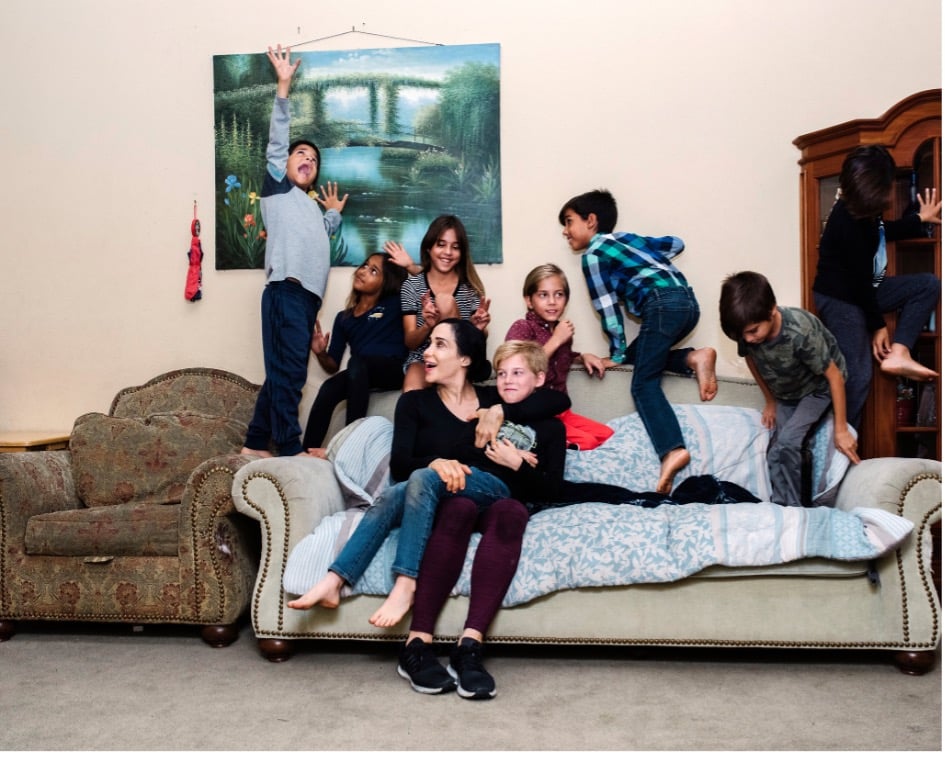 Now add eight more children to the mix and of course things are going to get complicated. Nadya thus saved up on rent by living with her mother; however when the octuplets were born in 2009, that house was in the process of a foreclosure.
Filing For Bankruptcy
In 2012, Octomom officially filed for bankruptcy. She told the court she was up to one million dollars in debt. At the time, Suleman was behind on her rent and owed over $30,000 in rent payments.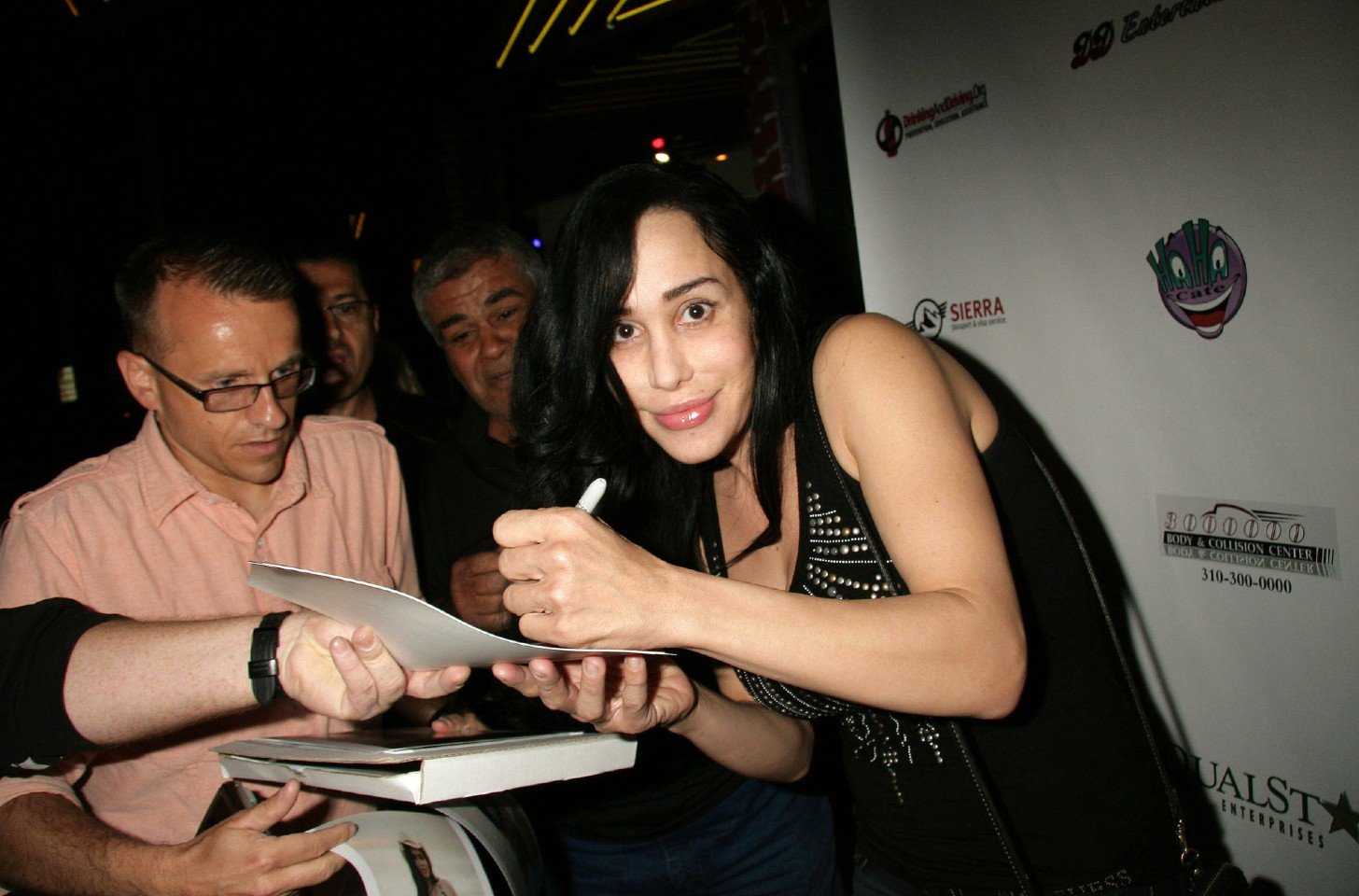 After filing for bankruptcy, Nadya decided she needed to do what she could to help provide for her children. This included getting some added media attention.
Just Trying To Get By
She worked for a few years as a stripper, then made an X-rated tape, desperate for a way to earn enough money to support her large brood alone.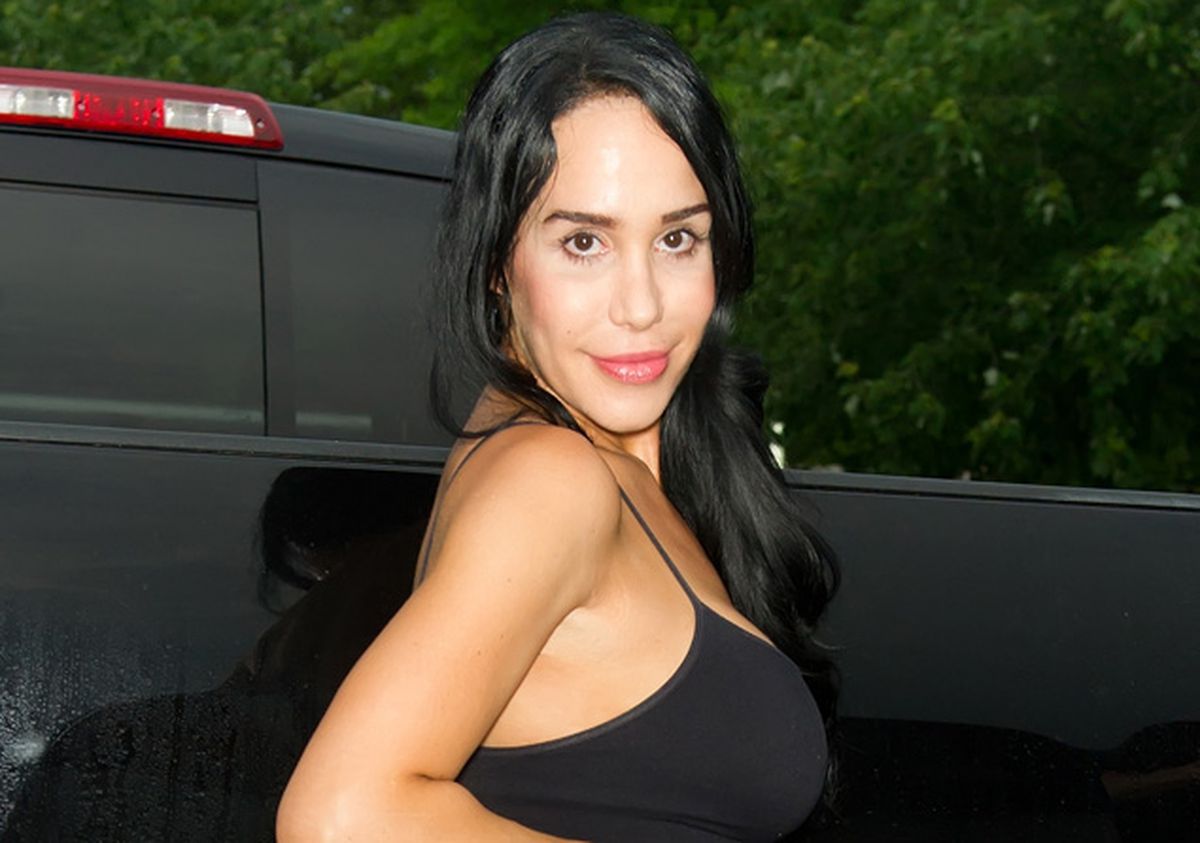 After posing and dabbling in both music and reality TV, the US government prosecuted her in 2014 for failing to report $30,000 of income while also receiving income assistance during that time.
Welfare Fraud
Not reporting her income properly while receiving welfare constitutes as welfare fraud. Despite the charge being considered a felony, Nadya was not taken into custody, but instead had to appear in court.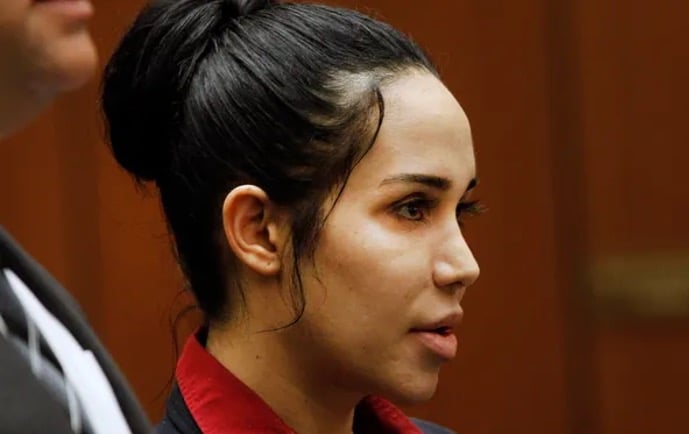 Nadya paid more than $26,000 to the state of California and was put on probation for her actions. The prosecution worked as a wake-up call for the young mom. She then went back to school for her Master's degree in counseling.
Turning To Reality TV
Shortly after the birth of her octuplets, the mother signed a contract with the TV production company, Eyeworks, for a reality TV documentary show. Each of her 14 children were given $250 per day to appear in the show.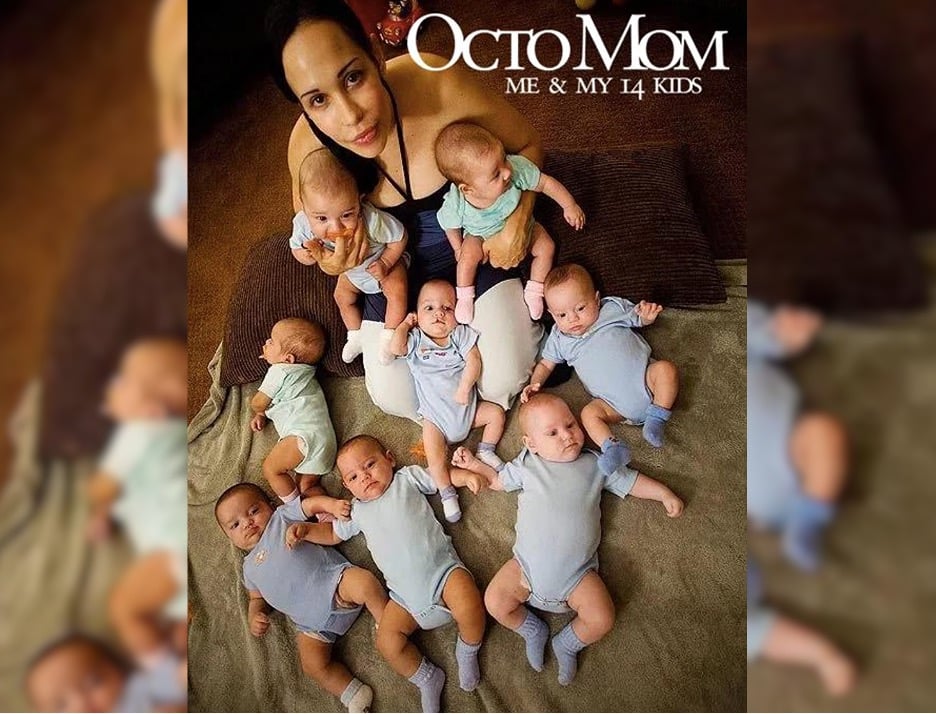 However, there are many critics of the fact that Nadya and her children are profiting over their situation. Many go as far to believe that Nadya's strange pregnancy wasn't an accident at all, but rather a media stunt for attention and profit.
Child Protective Services Investigates
With the high media attention surrounding Nadya and her 14 children, many began to wonder if the mother could truly handle caring for all her children as a single, unemployed parent.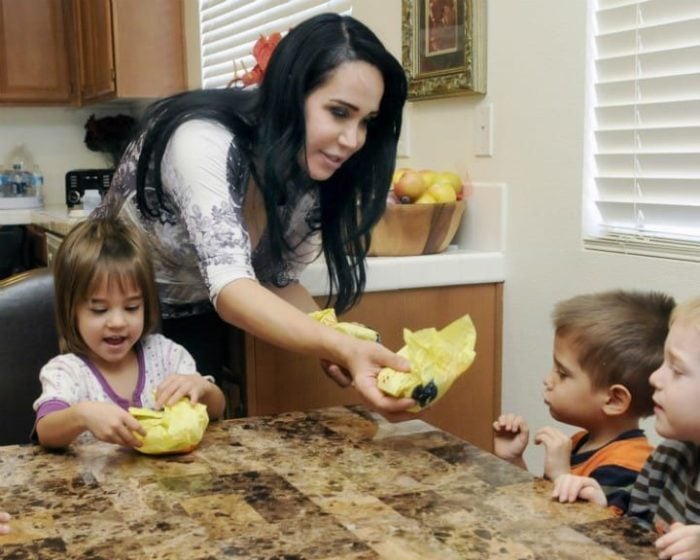 This led to Child Protective Services being called in to investigate the situation. They inspected Nadya's home and interviewed all her children to determine whether or not they were being neglected. In the end, they found nothing concerning.
Unwanted Media Attention
It's no surprise that Nadya Suleman's unique life attracts the attention of the media and strangers who all have an opinion about her lifestyle. When news first broke of Nadya's octuplet pregnancy, she immediately became coined as "Octomom."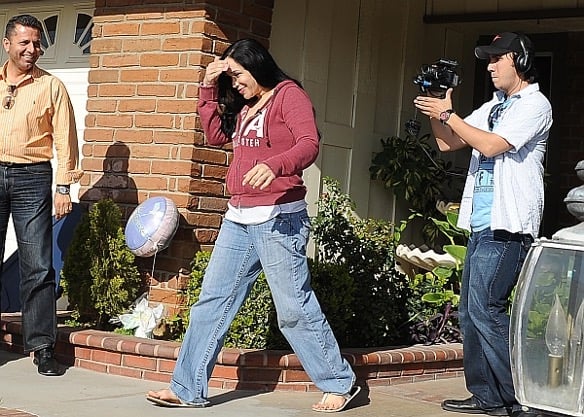 Nadya truly dislikes this nickname as she feels like she's often viewed as this media character rather than a real person with feelings and a personal life. She felt like people knew "Octomom" but didn't even know her real name.
A Life Hijacked By The Media
Nadya has been in and out of the spotlight a few times over the years, and claims she only embraces certain media attention as a necessity to survive and take care of her children. She recently shared her experiences on social media where she discussed her struggles with all the attention.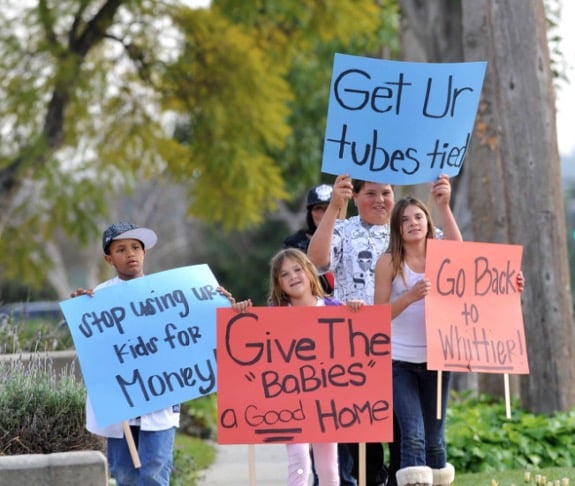 Here is an image of children sent to actively protest against Nadya's lifestyle and the fact she has 14 kids. Many believe her pregnancy was all a publicity stunt for money, but Nadya is trying her best to flip that narrative by sharing her story and proving herself as a loving mother.
Appearing on Dr. Oz
In May of 2018, nearly a decade after the octuplets were born, Nadya made an appearance on an episode of The Dr. Oz Show. She saw this as an opportunity to tell her story once more in a new light to a potentially new or more accepting audience.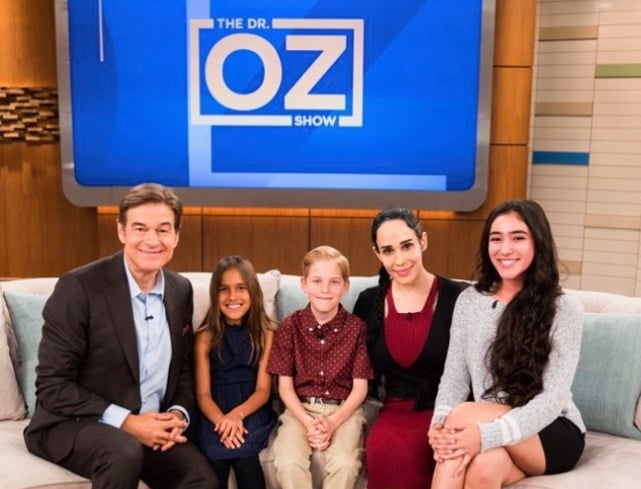 In the episode, Nadya opened up about her various struggles, decisions, and life transformations that brought her to where she is today. She discussed her departure from the Octomom narrative and how she is now committed to focusing on her own health and happiness along with her kids.
Changes Life, Changes Name
After many struggles financially, legally, and personally, Nadya has truly overcome so much. From bankruptcy to bad publicity, Nadya has faced it all and was ready for a change.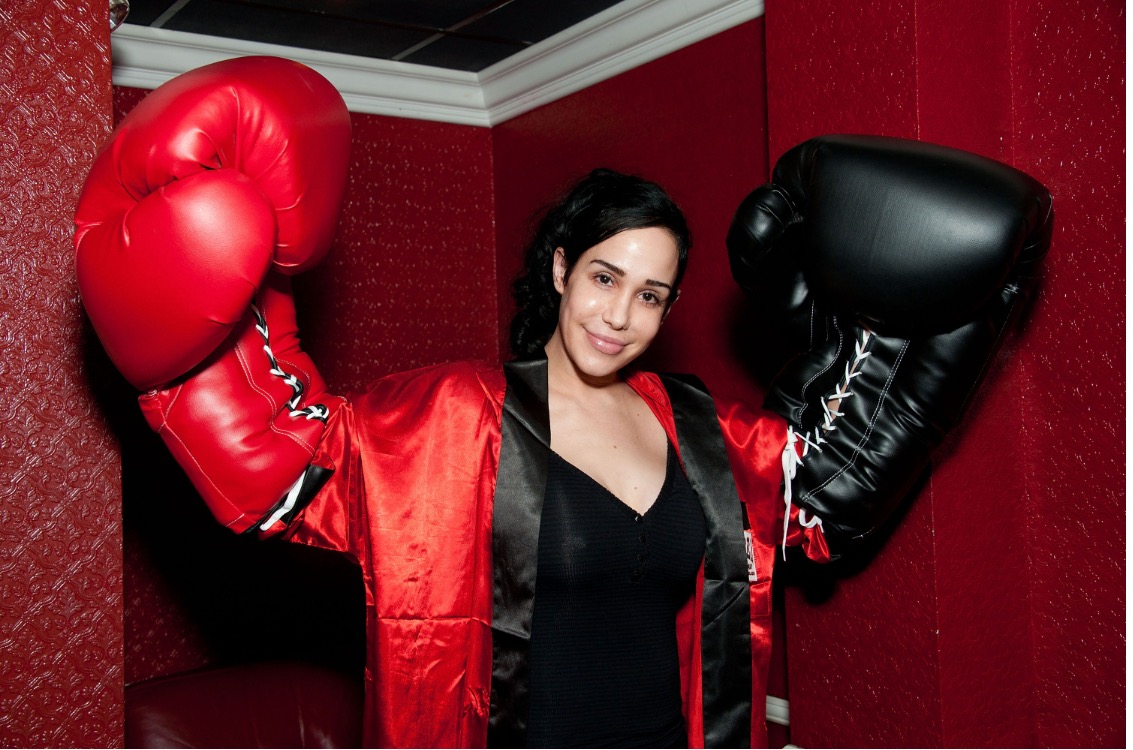 In 2013, the mother of 14 reflected on her life and recognized she was in need of a change. In order to solidify this change, she decided to officially change her name to Natalie instead.
Natalie's "Ninja" Mask
Part of Natalie's process of turning away from a celebrity image and reclaiming her life involves being more open on social media and feeling free to finally be herself. While out in public, Natalie is often spotted like this, in what her kids refer to as her "ninja" mask.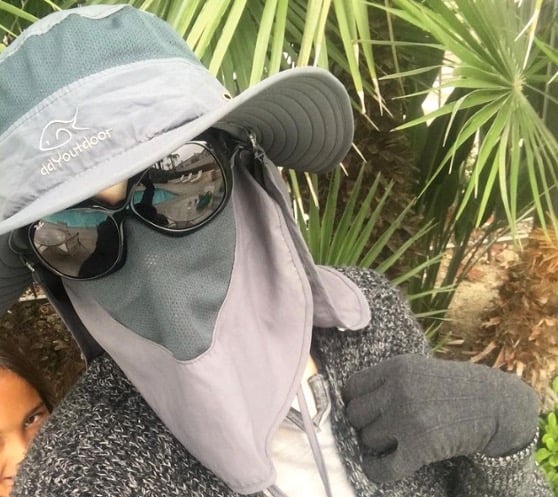 This look isn't due to her celebrity status or thinking she's better than anyone else, but rather boils down to comfort. Natalie shared in a vulnerable post that she struggles with severe social anxiety and thus chooses to wear her "hiding hat" for her own protection. She goes on to say it also doubles as protection from the sun.
Looking Forward to the Future
Natalie and her family are religious and feel as if everything that has happened in their lives has been a blessing. She does not fear her children finding out about her complicated past as she believes everything she did was for the betterment of her children.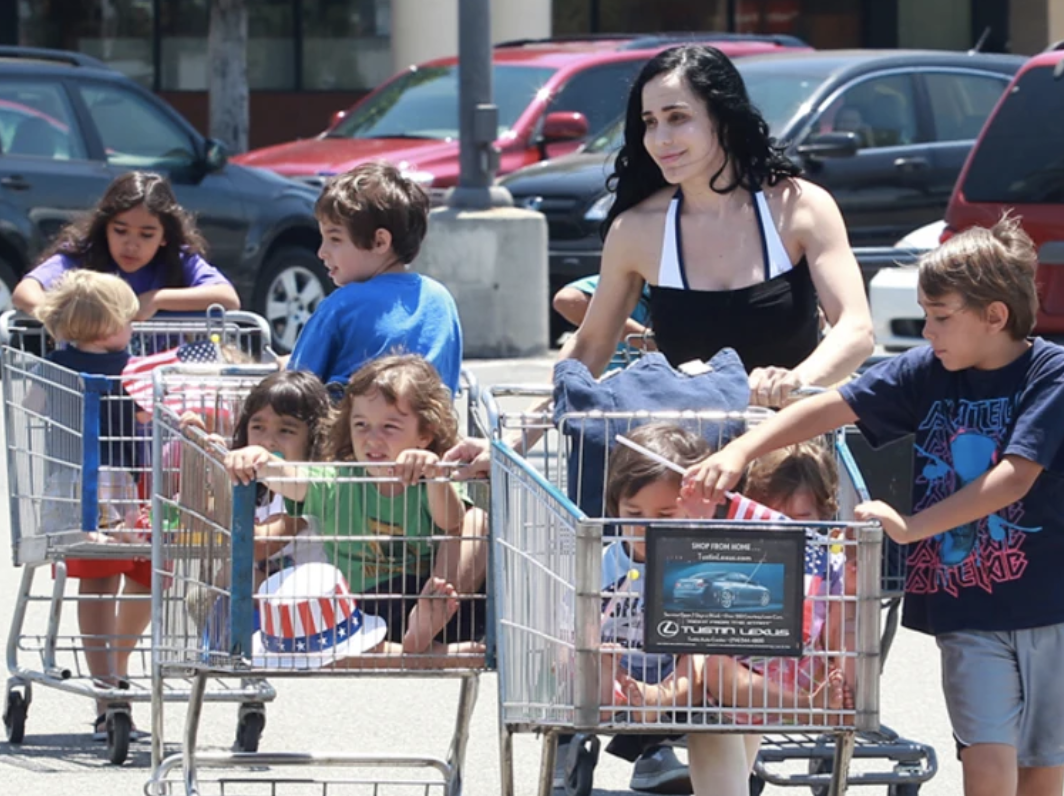 She strongly believes in open communication within her household and is raising her children to the best of her ability, despite any criticisms.
A Life in Orange County
Today, Natalie Suleman works as a mental health counselor and therapist for individuals with drug and alcohol addictions.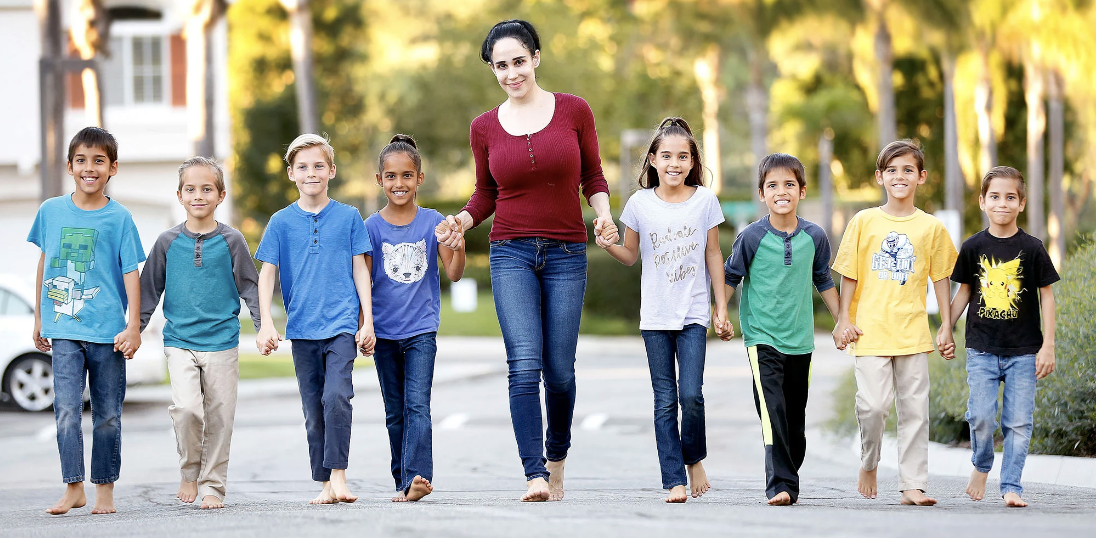 Her family continues to eat a healthy diet of vegan fare, and they strive to stay active with activities throughout the week. They currently reside in a three-bedroom townhouse in Orange County, CA.