Amazing Celebrity Dental Transformations: Million-Dollar Smiles That Wow
Meghan Markle
Meghan Markle has always had a beautiful and wide smile, with a noticeable gap at the front, which we think was cute, but she obviously didn't think so. Even though she has never publicly talked about it, it's evident that the former actress either wore braces at some point in her life or has veneers that now cover the gap between her front teeth.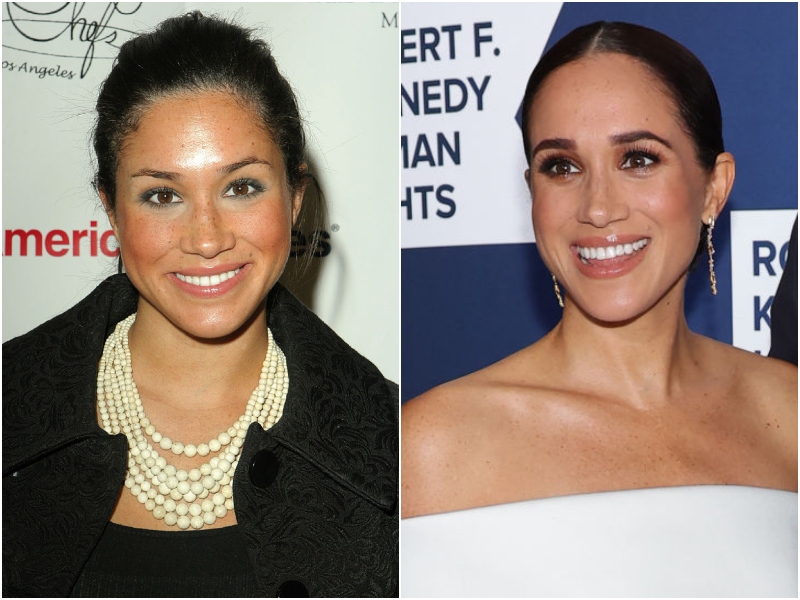 Not only that, but very few people have pearl-white teeth like this beauty. Yes, she may have them professionally bleached, but it's clear she also plays her part in maintaining their color. A royal smile indeed, one that's fitting for Markle's status.
Tom Cruise
Tom Cruise might have one of the most recognizable smiles, but that hasn't always been the case. At the start of his career, Mr. Cruise was sporting some unsightly munchers. We are talking about discoloration and crookedness you wouldn't believe if you didn't trust us; head online and Google it.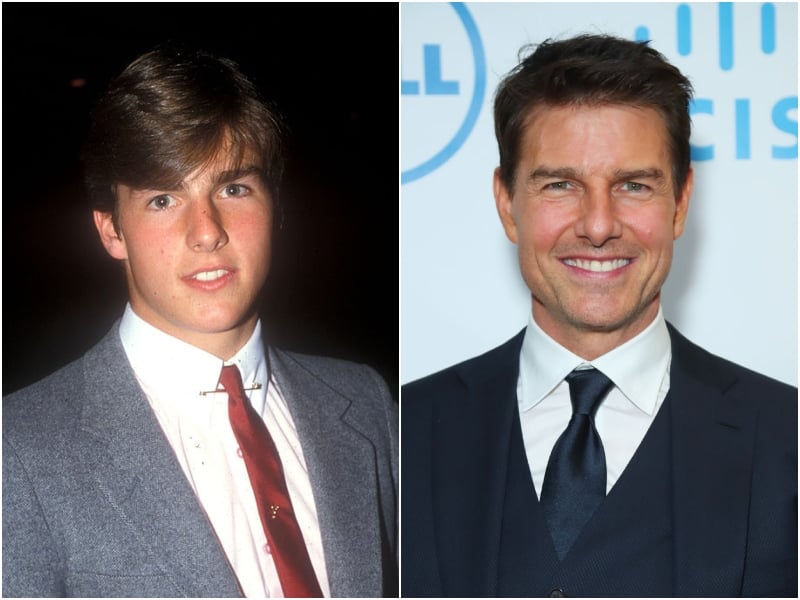 Luckily, thanks to modern medicine, technology, and a buttload of money, Tom changed his fate by visiting a dentist. The doctor did a fantastic job whitening his teeth and adding some veneers making our man bravely smile in front of the cameras.
Cristiano Ronaldo
Cristiano Ronaldo is a pretty handsome figure, and we must all admit his teeth make us quite jealous. How can one man have all that despite having such a difficult background. It turns out, before the money started coming in, Ronaldo's dental formula wasn't as glorious as it is today.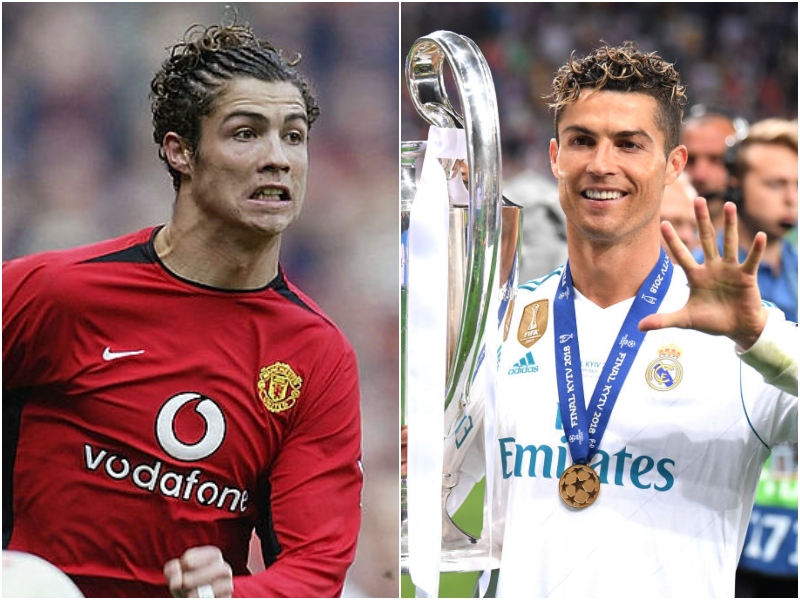 Ronaldo's pearly whites are the work of an incredible dentist who did some magic on his otherwise unsightly situation. Before the oral renovation, the soccer star had yellowed chompers and some crooked soldiers as well. Additionally, one of his front teeth was chipped, yikes!
Zac Efron
Since his breakout in the High School Musical series, Zac Efron has always been the heartthrob of many ladies. His chiseled physique and charming smile are challenging to run away from. Even so, looking at his older and newer pictures, you'll notice a slight difference in his smile.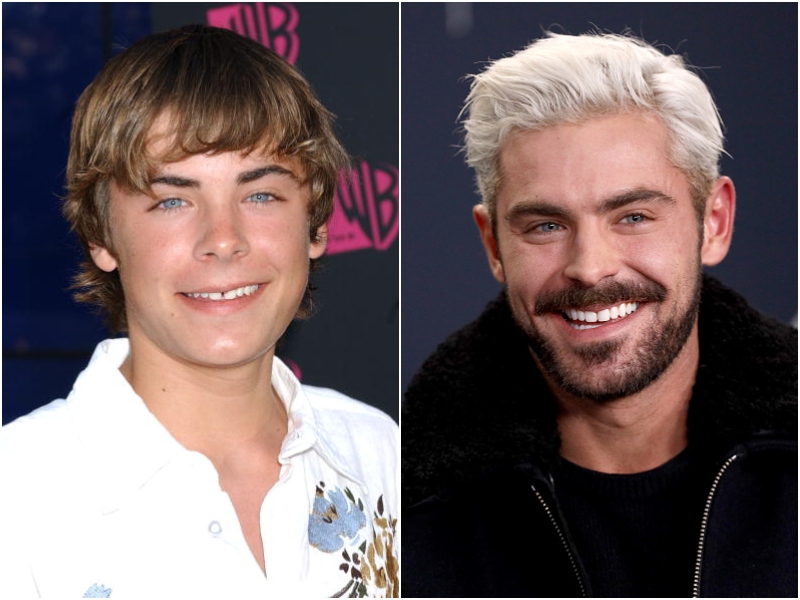 In his younger years, Zac suffered from the curse of uneven teeth and a gap in his front row. Luckily, his situation was easier than most people on this list, so the dentist only needed to make some slight adjustments that are missable if not keen.
George Clooney
This next guy even had us questioning reality. Apparently, George Clooney has had some dental work done too! That's pretty surprising, right? Especially considering the man has constantly been flashing his impeccable set since time immemorial. So what happened?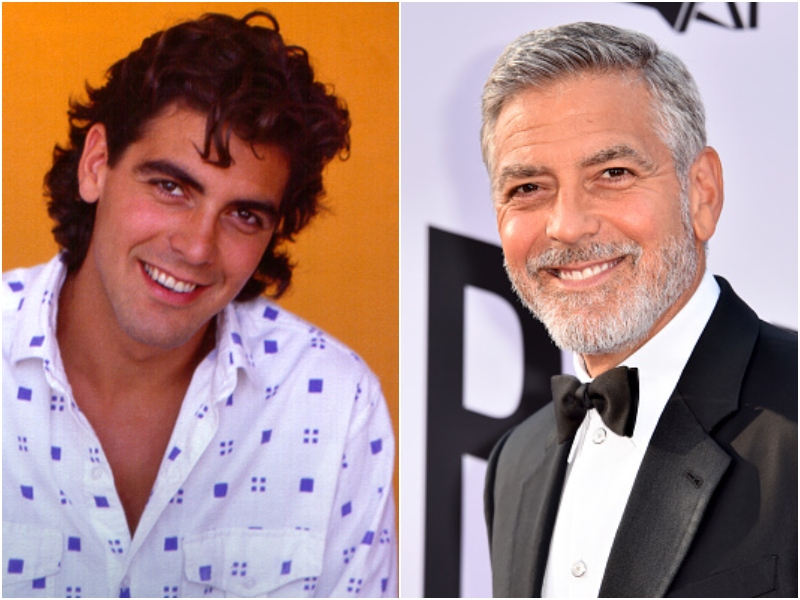 In his younger years, Clooney had a bad habit of grinding his teeth when stressed, leading to some harmful side effects. Eventually, our man was forced to get crowns to strengthen and lengthen his set. Interestingly, once someone mentions this fact and you check out Clooney's older pics, you might catch signs of erosion before the transformation.
David Beckham
At this rate, no one is safe from the dentist's chair. Even after appearing in high-profile ad campaigns, David Beckham's pearly whites are not a natural gift from the heavens. Back in the day, our man suffered from the curse of the English, where he suffered from stained, crooked teeth.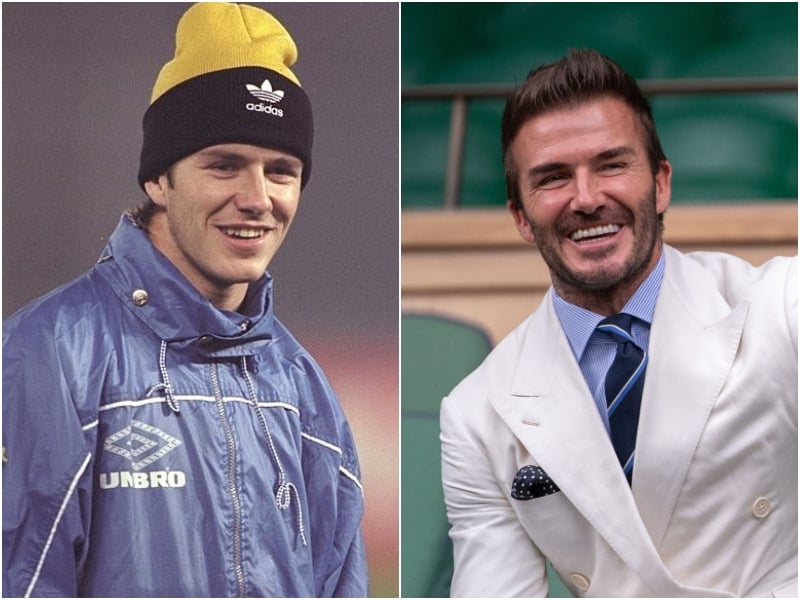 Once Beckham could afford it, our man invested in a good dentist who did extensive work. From veneers to teeth whitening, the dentist went in hard, and the results speak for themselves. God bless the dentists, indeed!
Ben Affleck
If there's one thing Ben Affleck learned after being cast in Armageddon, it's that no leading man is complete without a dazzling smile. Winning an Oscar for a screenplay is one thing, but being the romantic lead in a movie is a different ball game.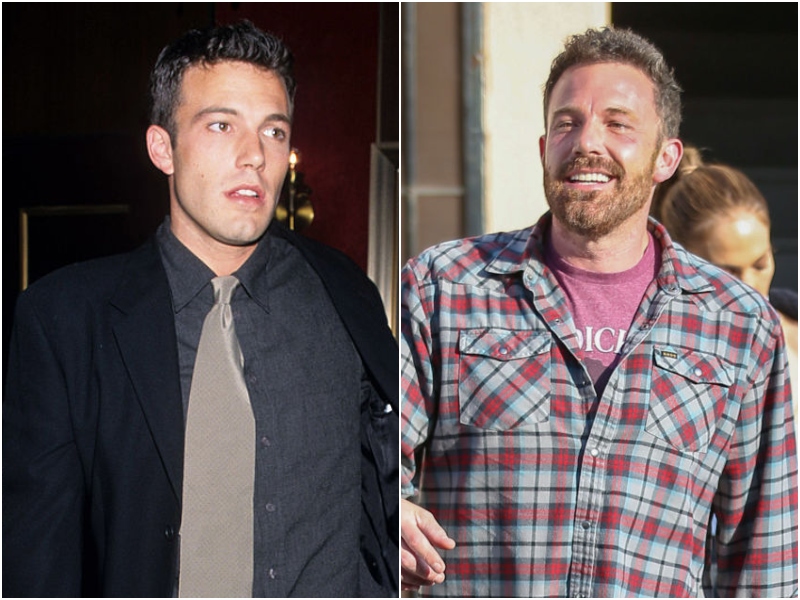 The actor had buck teeth when he was younger and didn't transition into the dashing acting roles of his mid-30s until his original set of teeth was changed. Affleck underwent some cosmetic dental treatments, including getting veneers, which improved the appearance of his pearly whites and helped him earn more roles. Indeed, after the Gone Girl star was deemed blockbuster-ready, he went on to become one of Hollywood's top leading men.
Niall Horan
Alongside Liam Payne, Louis Tomlinson, Zayn Malik, and Harry Styles, Niall Horan made his television debut in the 2010s The X Factor. Of course, we all know that group would later be known as One Direction. Despite the Irish singer's incredible vocal abilities, he had one flaw: crooked teeth.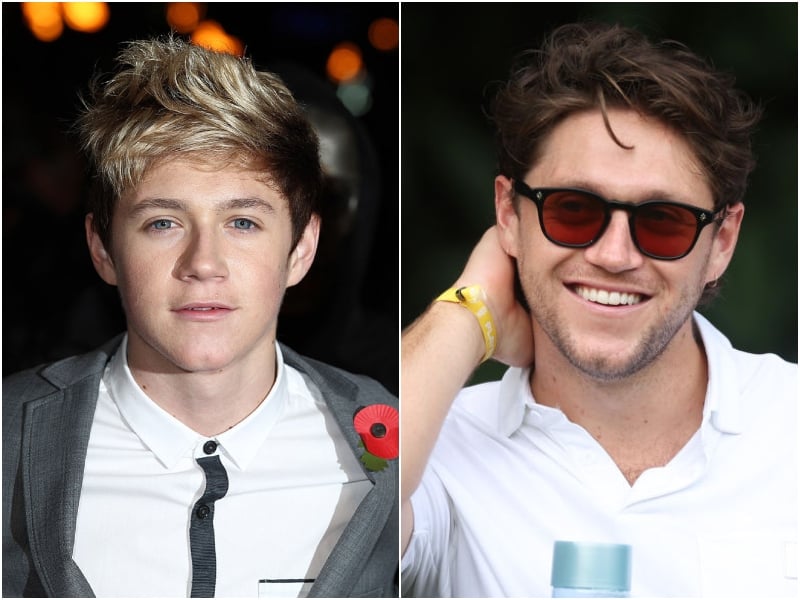 Although this imperfection in no way affected how Horan sang, it was a problem for those in charge to make him look perfect for the cameras. The solution was simple: The This Town singer was made to wear braces to straighten his crooked choppers. Looking at Horan's dazzling smile today, we could say his dentist did a great job.
Jordyn Woods
Jordyn Woods has made a name for herself as a body-positive advocate who boldly embraces her distinctive characteristics, such as the space between her two front teeth. Why wouldn't she?—many famous people, some icons, had the same flaw but chose to retain their tooth gaps. Madonna and Anna Paquin are two examples.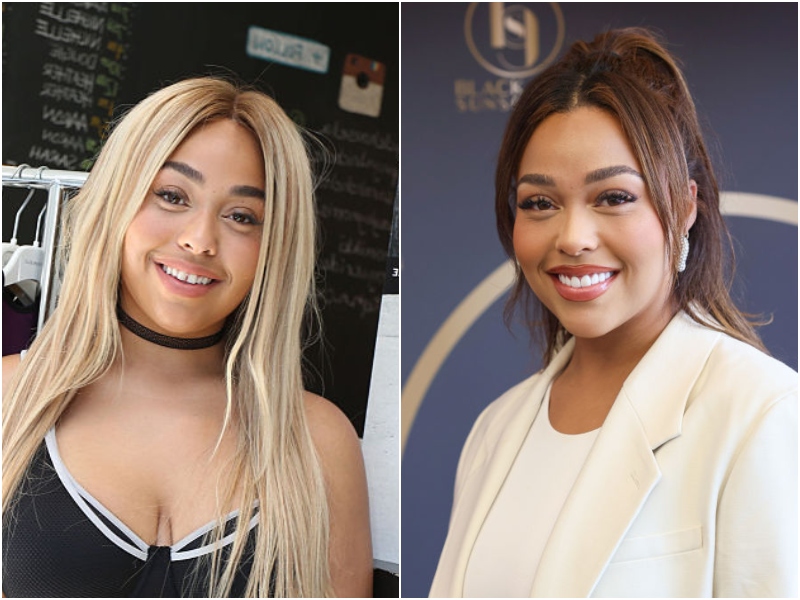 After saying in 2017 that she wouldn't fix her teeth because it makes her who she is, Woods debuted a new smile in 2019. Of course, many of her fans were surprised by her fresh pearly whites, so the social media influencer quickly defended her decision, saying she only wanted to try a "new look."
Emma Roberts
When your famous aunt is Julia Roberts, it's tough to have a normal childhood. Naturally, it becomes extra difficult if you join Hollywood because you'd be compared to your famous relative and her beautiful smile. That was somewhat what Emma Roberts went through, so she made it a point that her pearly whites were up to par with her Aunt Julia's.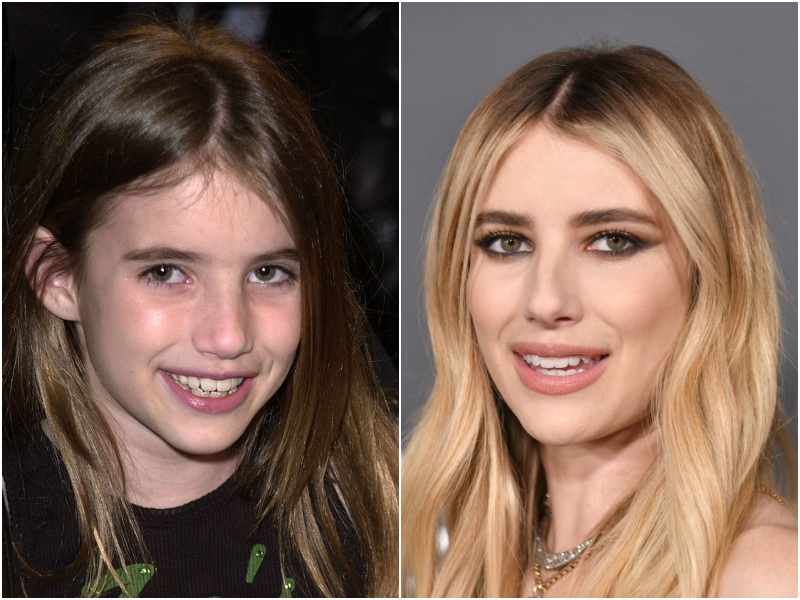 Since Emma began acting so early in life, she was probably still losing her baby teeth when she made her first appearance on the red carpet. After having her teeth straightened and whitened, the actress now has a gorgeous smile. No wonder she's not afraid to flash them all the time!
Emma Watson
There's a story about how Emma Watson wore dentures while filming Harry Potter and the Sorcerer's Stone because her baby teeth were falling off. Yet, the truth is, she wore fake gnashers because, in the book, her character Hermione Granger, was known for having an overbite.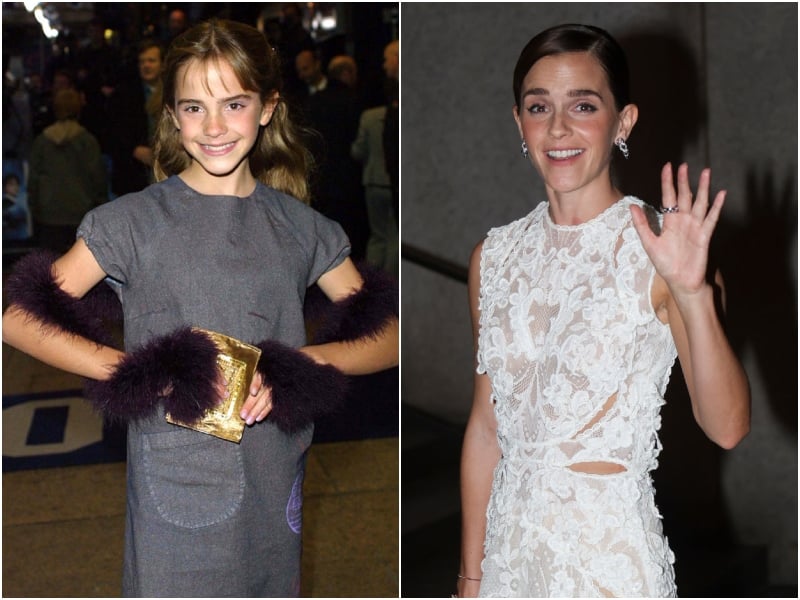 Nonetheless, that doesn't mean Watson had the perfect smile, so she had to have some dental work done. The actress had some crooked teeth that she had a dentist straighten. Her orthodontic treatment was obviously successful, and she now has a stunning, straight smile for which she is well-known and adored. It wasn't surprising producers found the star perfect for playing the part of Belle in the live-action version of Beauty and the Beast.
Cardi B
There are things about ourselves we all promise to work on once we get rich, and for Cardi B, those were her teeth. As the rapper reveals in her song 'Bodak Yellow,' "she got a bag and fixed her teeth," which isn't just a catchy line or one meant to rhyme with her last one, but her reality.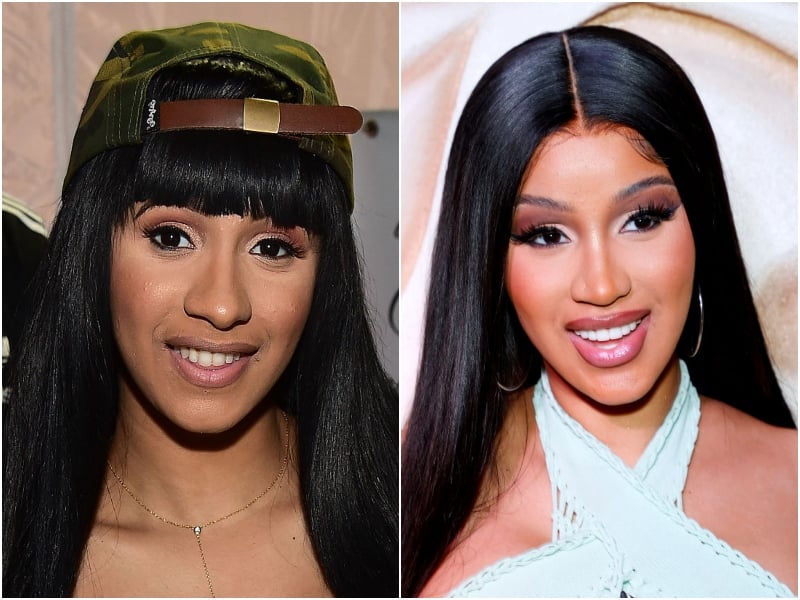 For the $40K that Cardi spent on veneers for the beautiful smile she wears today, we say the process was worth every penny. Besides, with her kind of money, we doubt that was an amount that put a dent in her pockets.
Miley Cyrus
Even though it wasn't perfect, Miley Cyrus' smile, even before she got veneers, was one of those that would instantly light up a room the minute she walked in. Even so, we all have some insecurities that everyone else may not even get why we fuss about them. For this star, it was her teeth.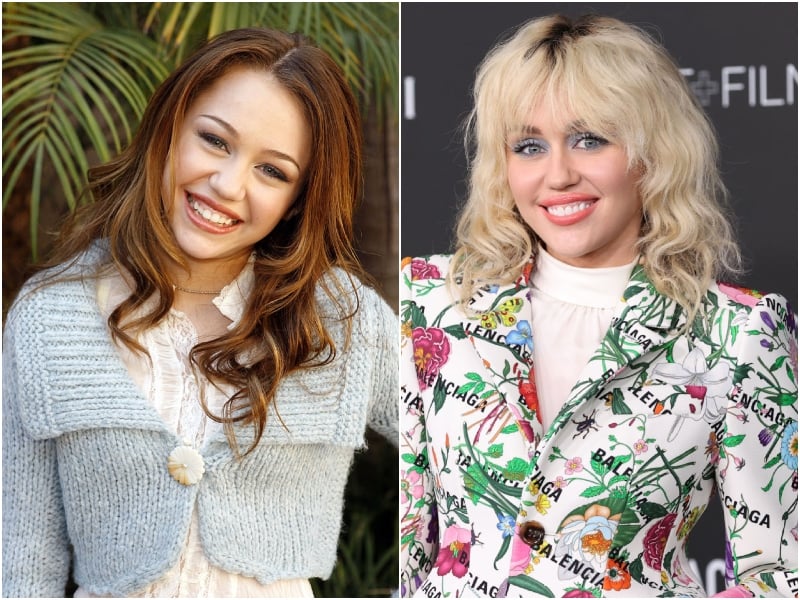 As soon as she left Disney, Cyrus got veneers, and now, she's got one of the most amazing smiles we have ever seen. Even with the 'Wrecking Ball' singer staying away from conversations about her teeth, it's obvious some work was done, which is perfectly fine because why not?
Hillary Duff
Imagine this; you're hours away from walking down the aisle when your front tooth falls out. For those that may not know, no, this isn't some rom-com story we're sharing to get a laugh from you, but Hillary Duff's reality, just before she said "I do" to her former husband, Mike Comrie.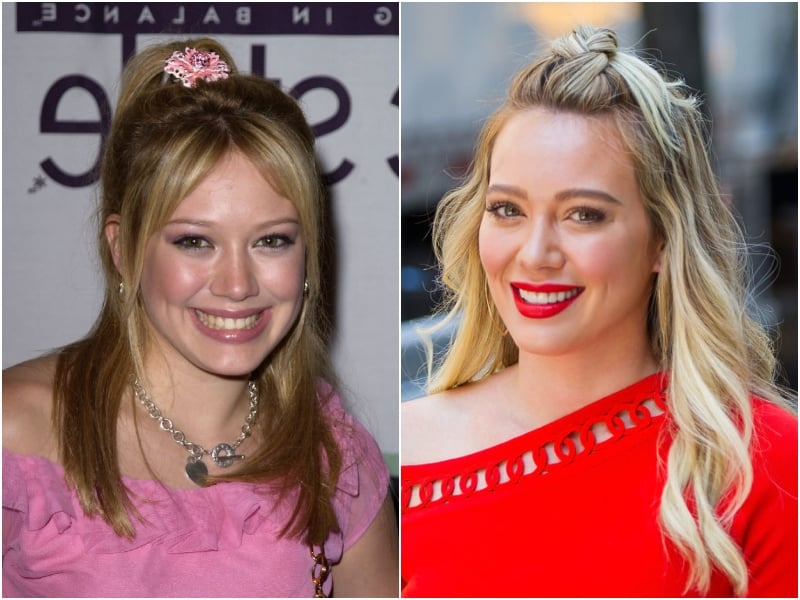 As horrible as the experience was, the actress is thankful she didn't swallow the tooth. Also, Duff ended up getting veneers just in time for beautiful wedding pictures and a lifetime of a confident smile, which we all love to see.
Snooki
It's hard to miss the difference between Snooki's teeth in her first seasons of Jersey Shore and now. Unlike before, the reality star's teeth are straighter and whiter.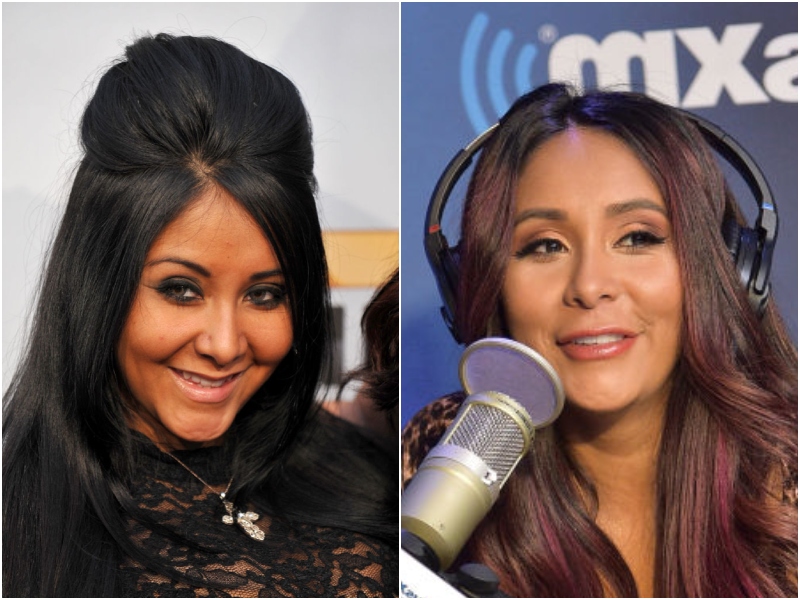 Snooki opted for Lumineers, which are more affordable than traditional veneers and go on top of one's natural teeth, ensuring that no damage is done to them. In an interview, one of the TV personality's friends revealed that the celebrity had spent most of her life feeling self-conscious mostly because of her teeth. Still, now that she had gotten them fixed, she had experienced a confidence boost.
Jennifer Garner
American actress Jennifer Garner had porcelain veneers placed on her teeth as part of her discreet smile makeover. The veneers, which are little pieces of porcelain cemented to the front of the teeth, create the impression of a white, precisely positioned grin. Garner may have had gum contouring surgery in addition to the veneer installation.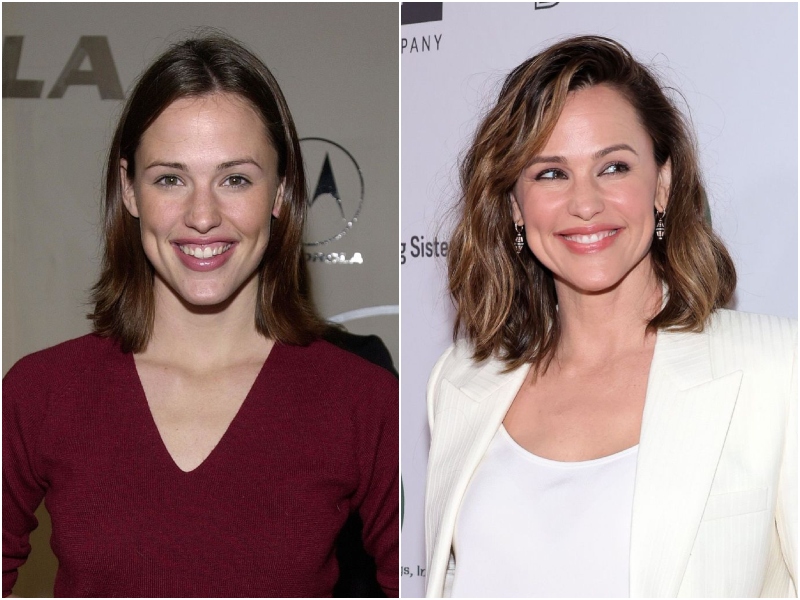 Reshaping the gum tissue is a straightforward transformation that produces a more aesthetically pleasing and symmetrical appearance. Zirconium, a potent and long-lasting substance, can also be used to create veneers in addition to conventional porcelain veneers. So if you're looking for the perfect smile without having to go through extensive dental work, the 'Yes Day' actress is your inspiration!
Megan Fox
In recent years, Megan Fox's grin makeover has garnered much attention. The actress already had a stunning smile but chose to enhance it further by getting cosmetic dentistry. Megan had porcelain veneers placed on her top teeth, which helped make her smile look better and gave her a brighter, more appealing set.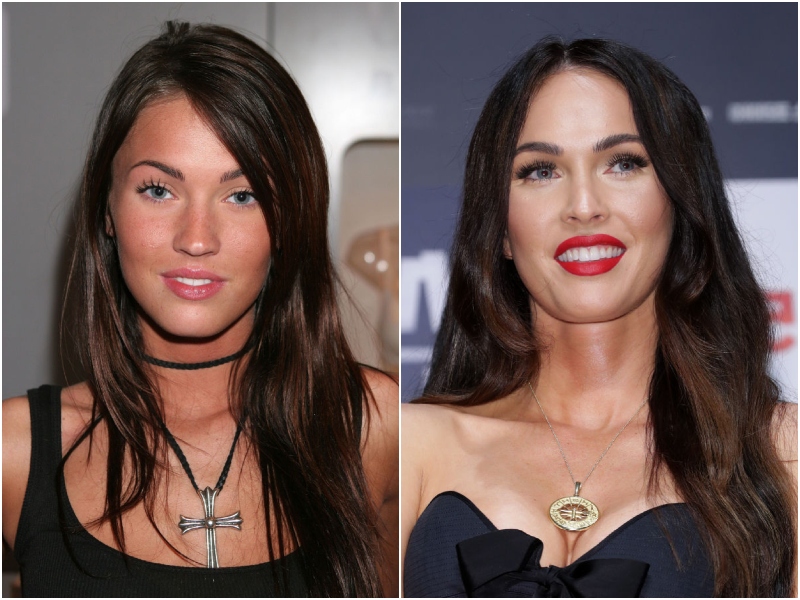 The veneers were designed to fit her teeth, giving her a gorgeous and natural-looking smile. In addition, the shells helped straighten and align Megan's teeth, giving her a more attractive smile. Overall, the star's smile makeover was a huge success, and she now has a charming, self-assured smile fit for a Hollywood icon.
Jim Carrey
Jim Carrey, the endearing performer who has captured the hearts of millions with his classic portrayals in movies like 'The Mask' had a grin makeover that won't stop grabbing attention. Carrey improved his smile with porcelain veneers, making it dazzling and Hollywood-worthy.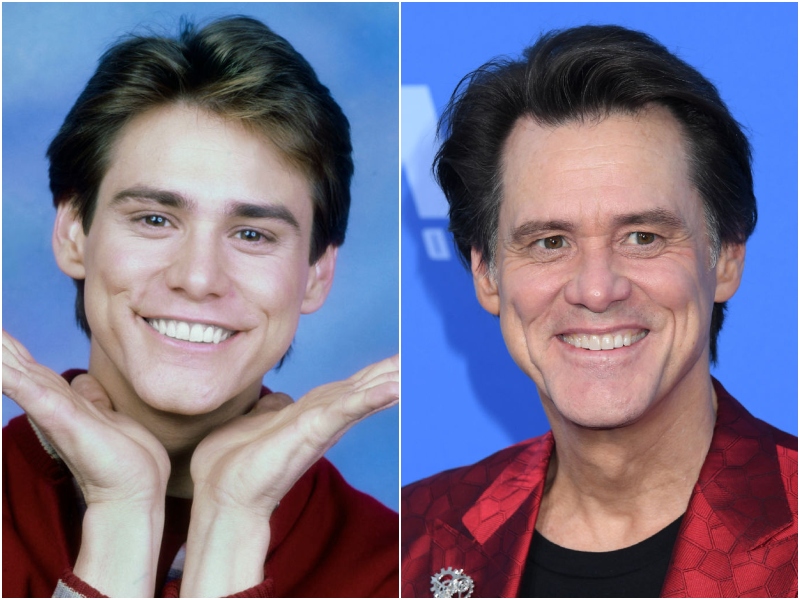 The tiny covers explicitly developed to fit over his teeth's front surfaces improved the actor's teeth' appearance and gave them a more polished and appealing look. It makes sense that Carrey would select an Ivoclar shade with a natural-looking appearance and the capacity to blend in with teeth, such as B1 or B2, for his veneers. The star's new smile, which he now sports, is guaranteed to put a smile on even the gloomiest of faces.
Catherine Zeta-Jones
The gorgeous actress Catherine Zeta-Jones, recognized for her alluring beauty, recently changed her smile in a way that couldn't escape anyone's notice. She decided to improve her looks by placing white porcelain veneers over her teeth, making her look way younger and more vibrant.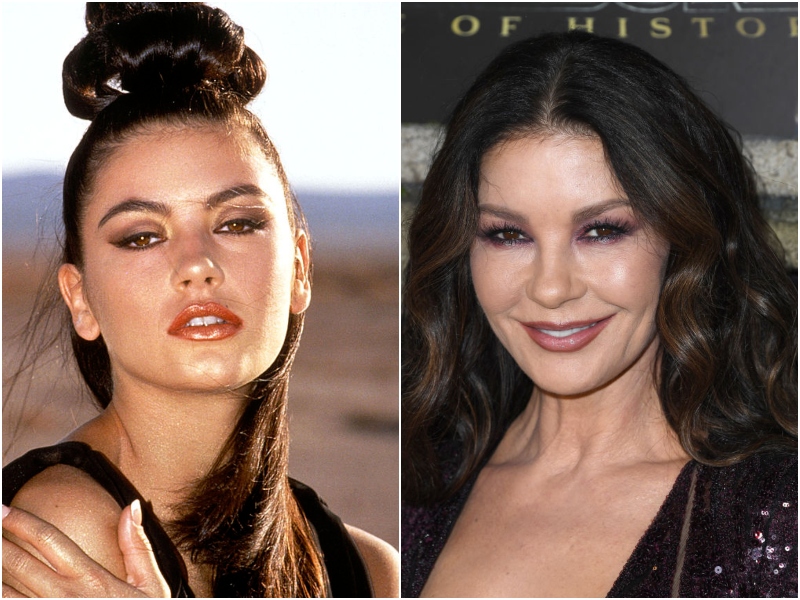 We are all aware that the hands, neck, and teeth, in particular, can sometimes show signs of aging. The easiest way to counter that'll have one looking and feeling younger is a grin makeover, and Catherine Zeta-Jones is the ideal illustration for this. Her brand-new, brilliant smile will leave a lasting impression on everyone she encounters.
Celine Dion
Gone are the days of Celine Dion's less-than-perfect teeth! The iconic singer underwent a complete dental transformation, consisting of extensive work to achieve a dazzling, youthful smile. While the specifics of her treatment are unknown, it's possible that she received porcelain crowns to replace her original teeth, and her canines may have presented a particular challenge.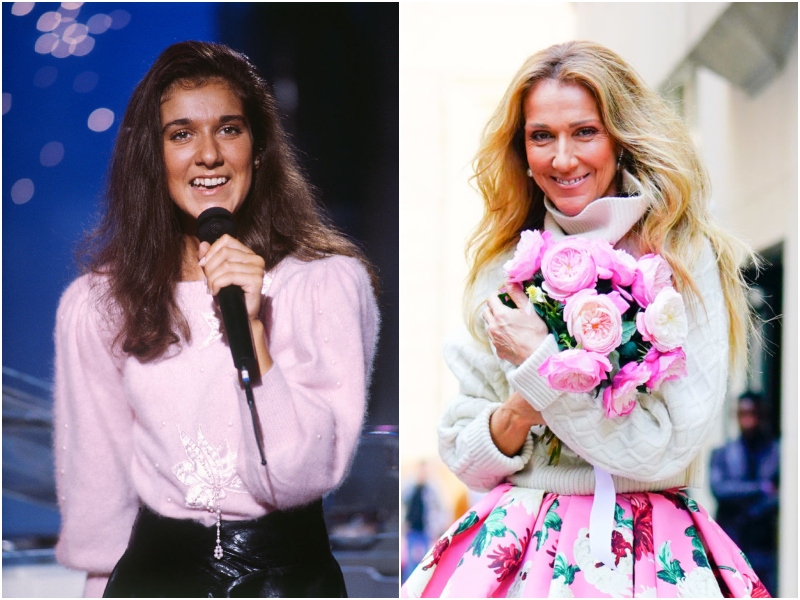 Now with a smile this radiant, it's clear that the venture was worth it. For those wondering about the shades she chose, it seems that Celine is a fan of more conservative hues, opting for a darker color like Ivoclar's shade B2. So we call all now bask in the glory of the star's full, dazzling smile.
Kirsten Dunst
Kristen Dunst has captivated the audience with her work, but apart from her acting skills, the focus would be her crooked smile. There is no doubt that her beauty remained unaffected even without a perfect smile, but the actress decided to make a few changes. The Spider-Man star opted for orthodontic treatment to get uneven teeth fixed.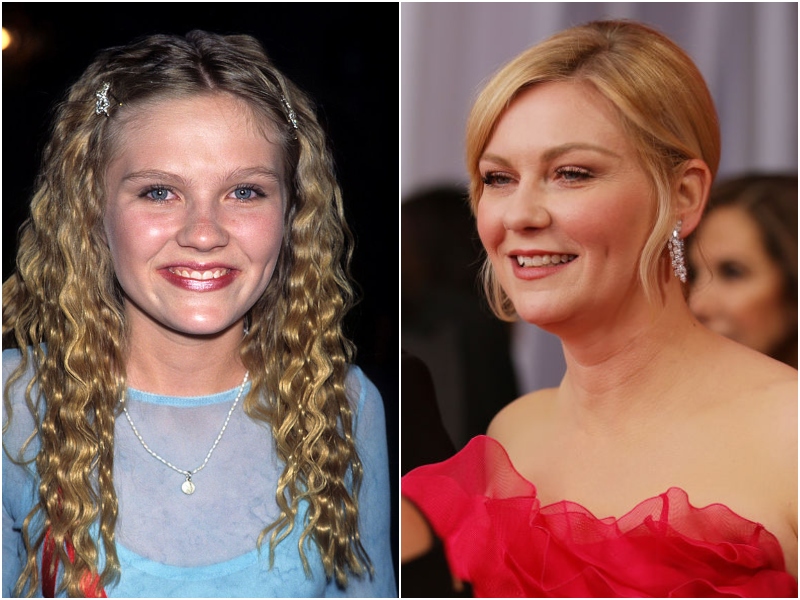 We must say Kristen's surgeon did a fine job, and it only enhanced her appearance. This Hollywood personality's porcelain veneer implants look natural and give a complete makeover to her smile.
Lindsay Lohan
The 2000s was when Lindsay Lohan became the talk of the town, and with some iconic performances, she reached new heights. Unfortunately, her career got severally impacted due to troubles in her personal life. The Mean Girls star went through a nonglamorous phase impacting her health, especially her teeth.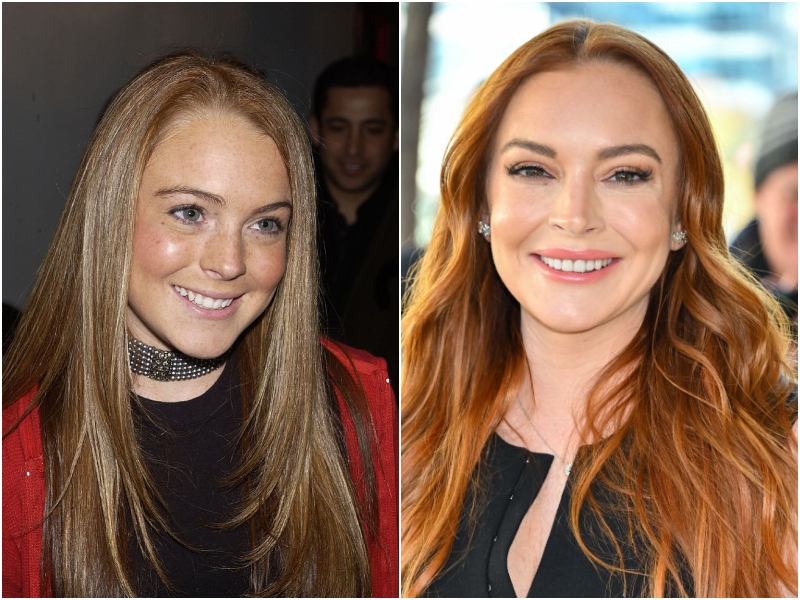 Nonetheless, that's a thing of the past, and Lindsay got her chipped and damaged teeth repaired. Everyone, including the actress' fans, was surprised to see her sparkly smile, thanks to her new veneers.
Katie Holmes
We assume none of us can deny that Katie Holmes' smile can take our breath away. Nonetheless, it wasn't always that she had the perfect pearly white teeth. Interestingly, the Logan Lucky star's original smile is far from the mesmerizing one we see now. We must say dental treatments are powerful and can enhance one's personality.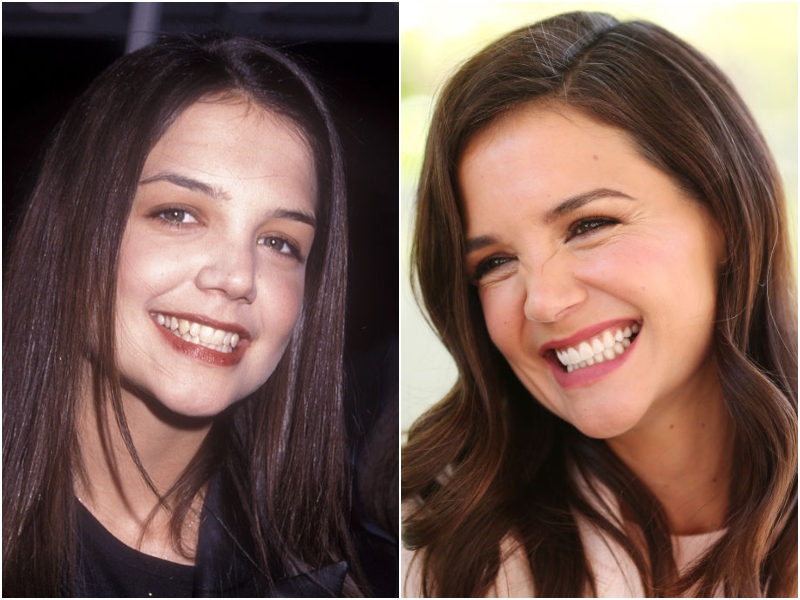 We aren't sure about the treatment she has undergone, but reports suggest that her enchanting smile is thanks to porcelain crowns and veneers. Katie's former dental set is now history, and we are sure even she doesn't recall it anymore.
Morgan Freeman
Do not be surprised to see the name of actor Morgan Freeman on this list, as yes, he is also one of the many Hollywood stars who opted to fix his smile. He is the perfect example that one is not too old to get a pearly white smile. The Se7ven star's growing age severely impacted his teeth, so he decided to get rid of those stained and chipped teeth even in his 80s.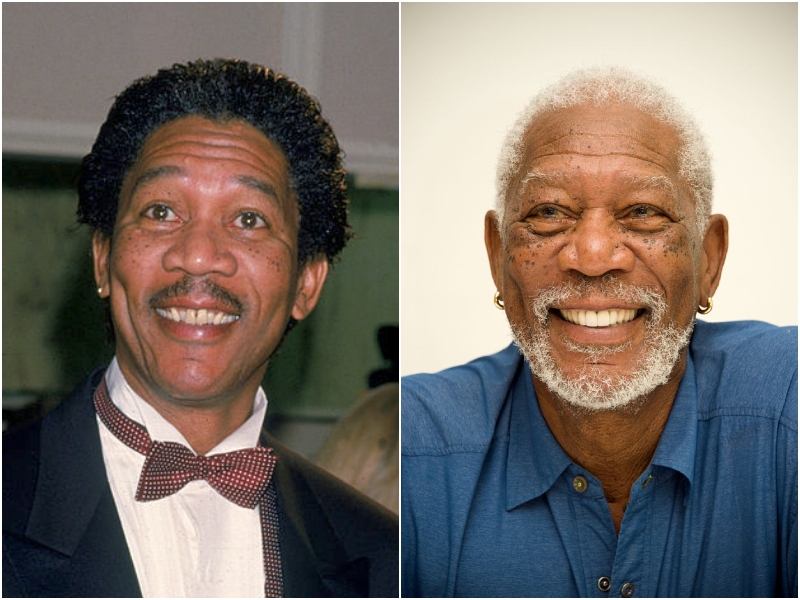 We assume he has chosen to get porcelain veneers, and we must say that the new set makes him look a decade younger.
Kylie Jenner
Like the Kardashian clan, the Jenner family isn't new to drastic transformations. We are talking about Kylie Jenner, who has come a long way from her former self, and one of the makeovers that are often in discussion the most is her beautiful smile.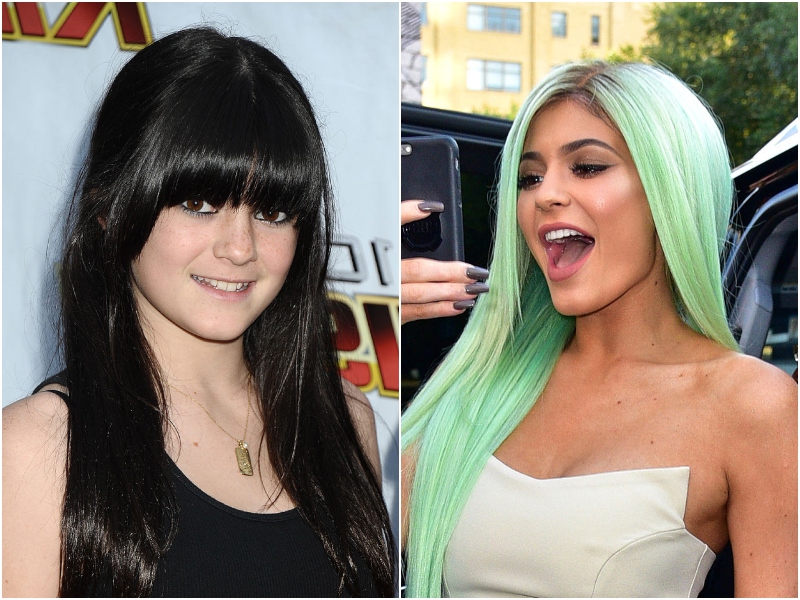 Today the celebrity boasts a spangly white set of teeth, although there is no official confirmation from her. Also, fans have every reason to believe that Kylie has replaced her teeth with veneers, given how they differ from her former self.
Amy Winehouse
They say that smile makes any person look ten times better and when the smile is assisted with a beautiful set of teeth, it just gets way better. Sadly, many people struggle with the structure of their teeth, and celebs like the famous singer and songwriter, Amy Winehouse, are no different.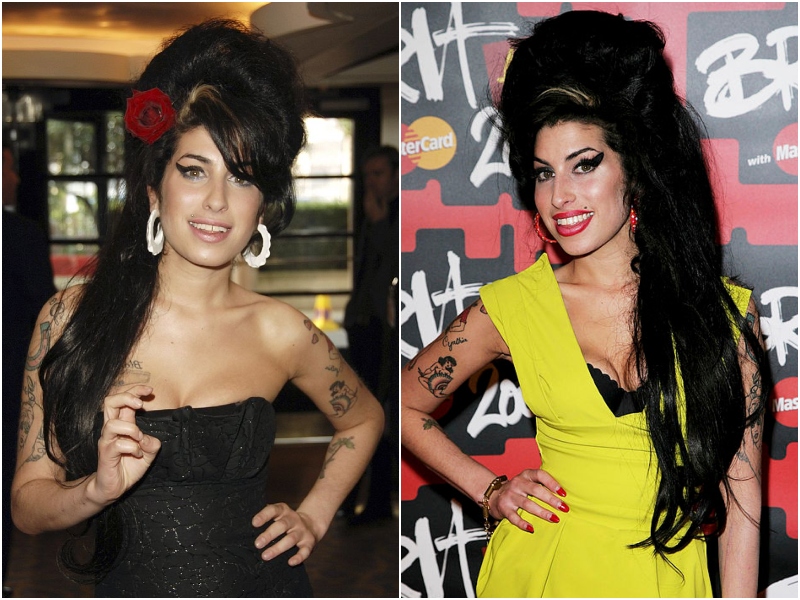 If we compare the before and after pictures, we can clearly see that there were gaps in the middle of some teeth. After she got done with the procedure, we could see visible differences and it made her look way prettier than she was before. She opted for porcelain crowns to fix the issue.
Dakota Johnson
Next on the list of celebrities who got treatment for their teeth is none other than the talented and beautiful Dakota Johnson. The actress who steals millions of hearts with her smile alone did not have those pretty teeth since always. She took the assistance of medical treatment to achieve her current beautiful teeth.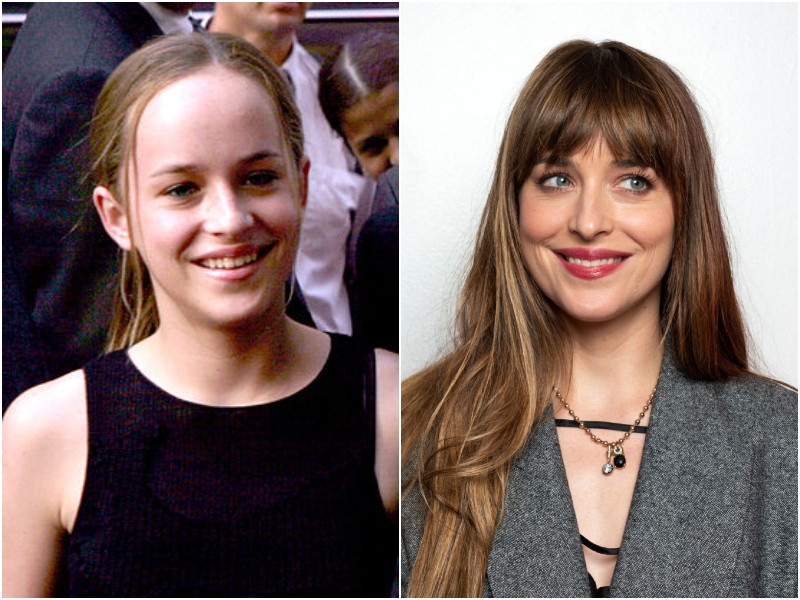 Even though there was nothing too wrong with the teeth, still she decided to undergo a procedure to fix the overall structure of the look. Comparing the results after the procedure with her pictures prior to that, we can clearly identify how well it looks afterward. Honestly, she can totally be cast in a toothpaste commercial.
Millie Bobby Brown
Next on the list, we have the talented actress Millie Bobby Brown. One cannot possibly observe her and point out anything that can be considered a flaw, because the young lady is flawless, to say the least. Yet still, she thought that her teeth needed some extra attention so she decided to get them fixed.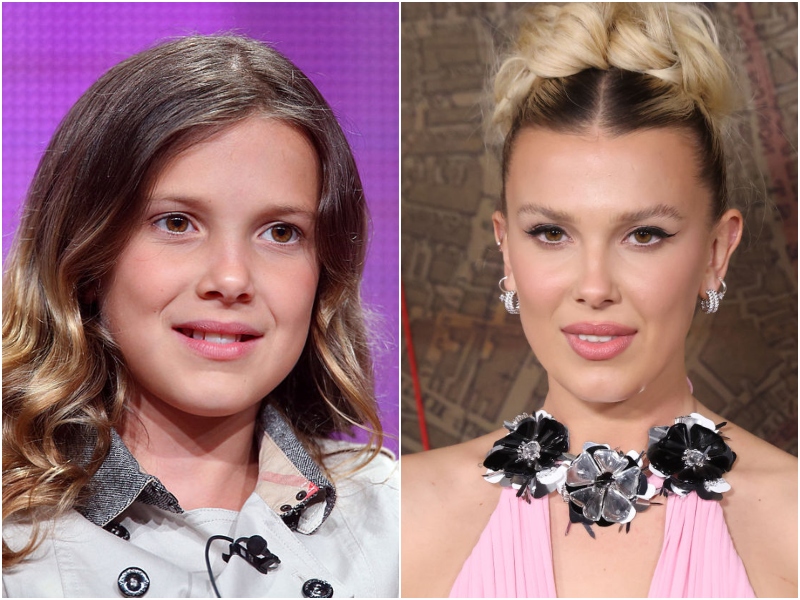 Before the treatment, we could notice that her canine teeth were very prominent, maybe that is what got Brown to fix the shape. Now that all her teeth are structured and shaped properly, she now smiles with even more confidence and looks incredible like always.
Kristen Stewart
Out of all the professions out there in the world, any profession in the entertainment industry is one that depends a lot on the looks and the appearance of the person. While being an actor it is extremely important to have talent, it is also crucial to look good.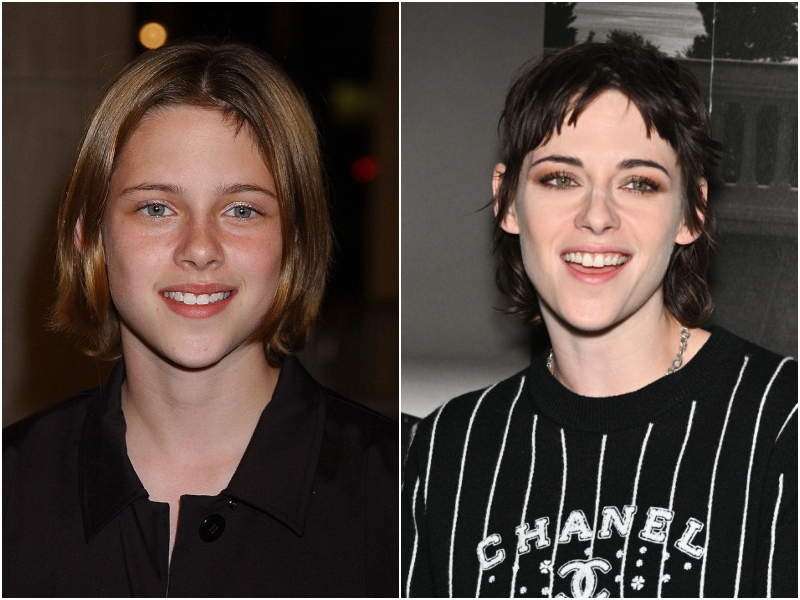 This could be the reason why the talented actress Kristen Stewart focused on her teeth and decided to get them just perfect. Dental procedures now do much more than just cavity removal, and we can see that in Stewarts's case. Her well-shaped now gets attention and is a highlight of her face.
Victoria Beckham
Victoria Beckham is a huge name when it comes to fashion and style. She runs a very successful fashion brand. From such a person who has dedicated her time towards fashion, we cannot expect them to go easy on their personal appearance.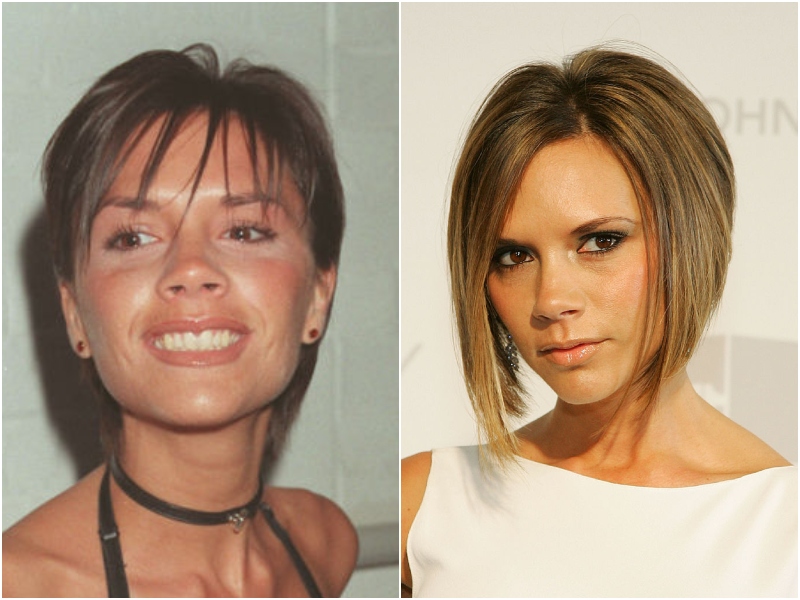 Victoria always makes sure that she looks her best, which is why she pays attention to every detail. While many people just focus on the clothes and makeup, she on the other hand pays attention to her teeth as well. While her teeth never seemed problematic, still the transformation clearly shows how big of a difference it made to her personality.