Non-Americans Share the Hilarious Ways They Can Spot American Tourists Abroad
It's no secret, Americans have some strange habits! But what's even stranger is spotting an American tourist abroad. Redditor u/Xark_Oasis asked and fellow Redditors responded with the most common ways to recognize an American tourist from a mile away.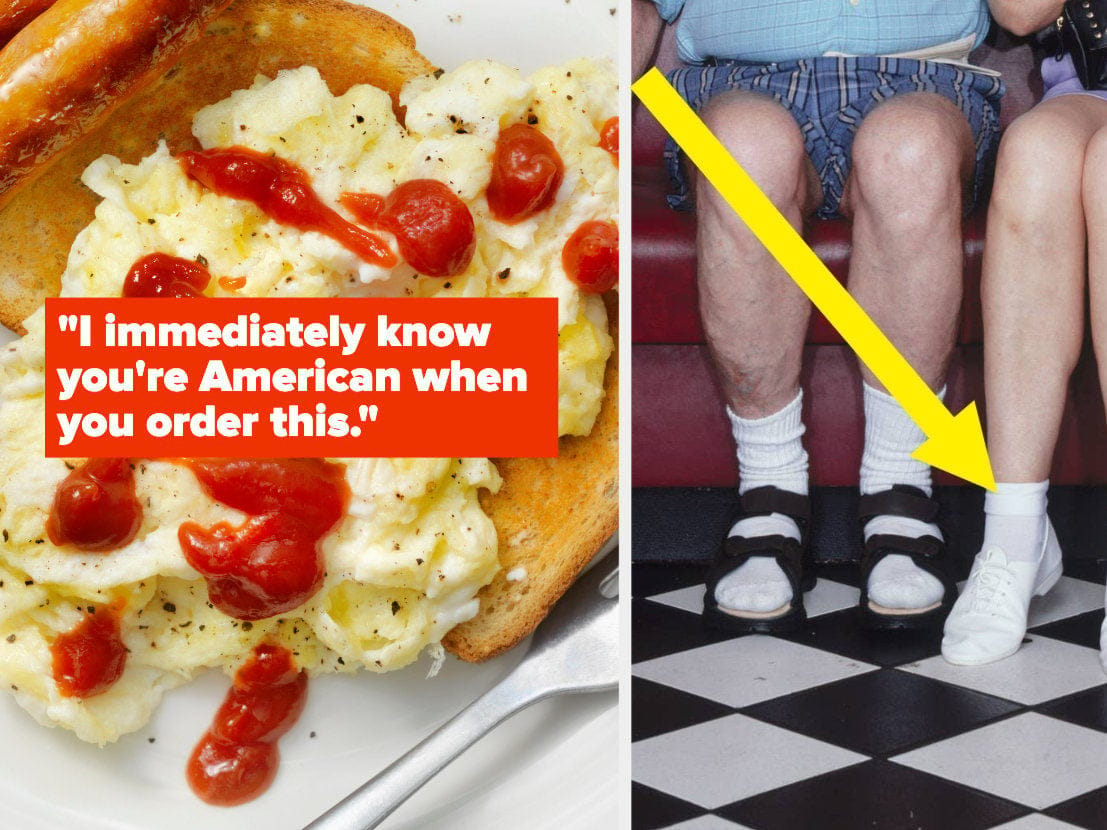 Prepare to laugh (or cry!) at these hilarious responses.
Celebrating the Wonders of the Past 
Americans often find themselves awestruck when faced with artifacts and relics that are more than two centuries old. It's as if their minds can hardly comprehend the fact that something has survived and endured for such a long time.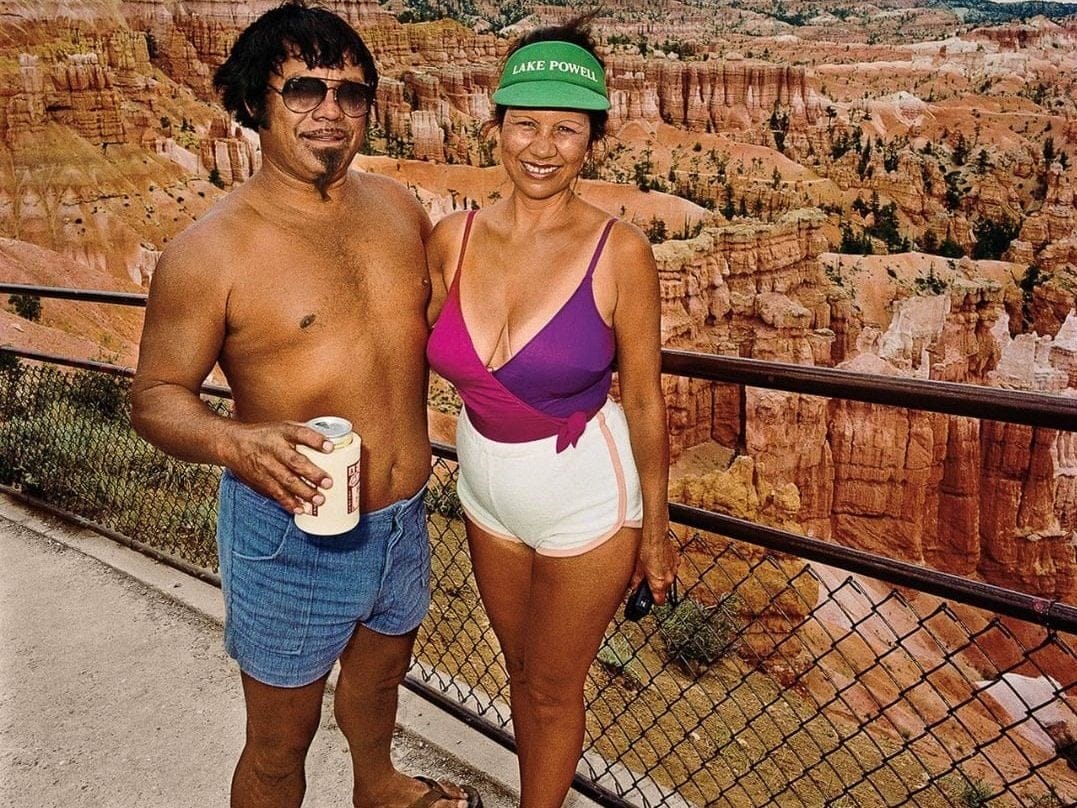 Perhaps this is because, in the United States, few possessions can claim a legacy of over two hundred years. Yet, in a world filled with technological advancements and modern marvels, it's wonderful to be able to appreciate and celebrate the wonders of the past.
Listen Carefully: The Whispers of Museums Filled of Ancient Artifacts
Have you ever heard the whispers of a museum? When the hustle and bustle of the crowd is hushed, and all you can hear is the faint sound of murmurs. Tales of ancient artifacts and treasures that have been carefully preserved for centuries. Americans are often found listening carefully to the sounds absorbing the new information.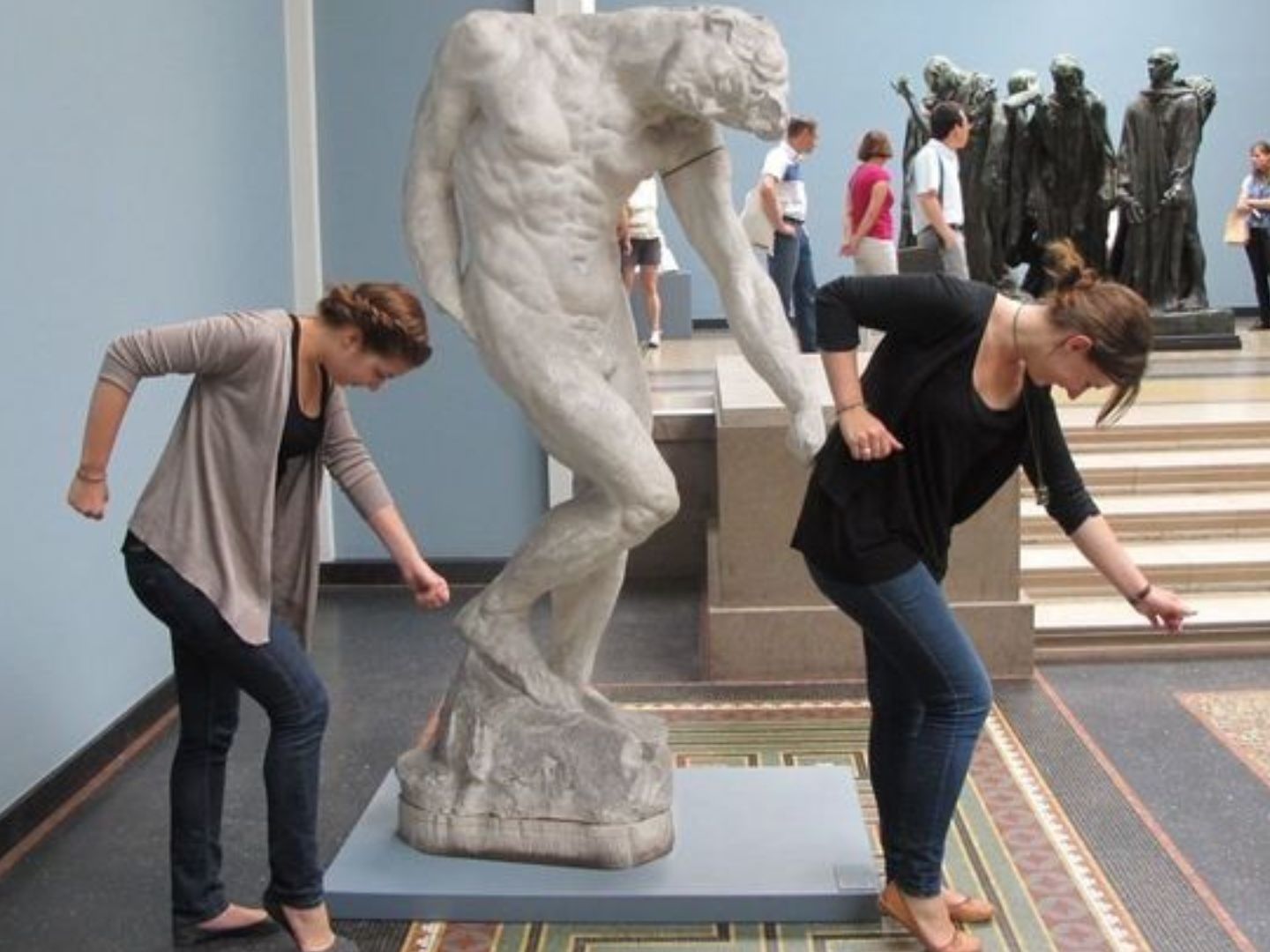 The whispers of the museum will take you to different places and times, something that isn't common in America.  Explore the hidden stories of the past, as they are the key to unlocking a whole new world.
Always Representing Their Alma Mater 
College is a time of growth, learning, and memories. For many, it's a time of great pride in the institution that made it all possible. That's why we so often see American college students wearing their school's logo on their t-shirt, sweater, or cap.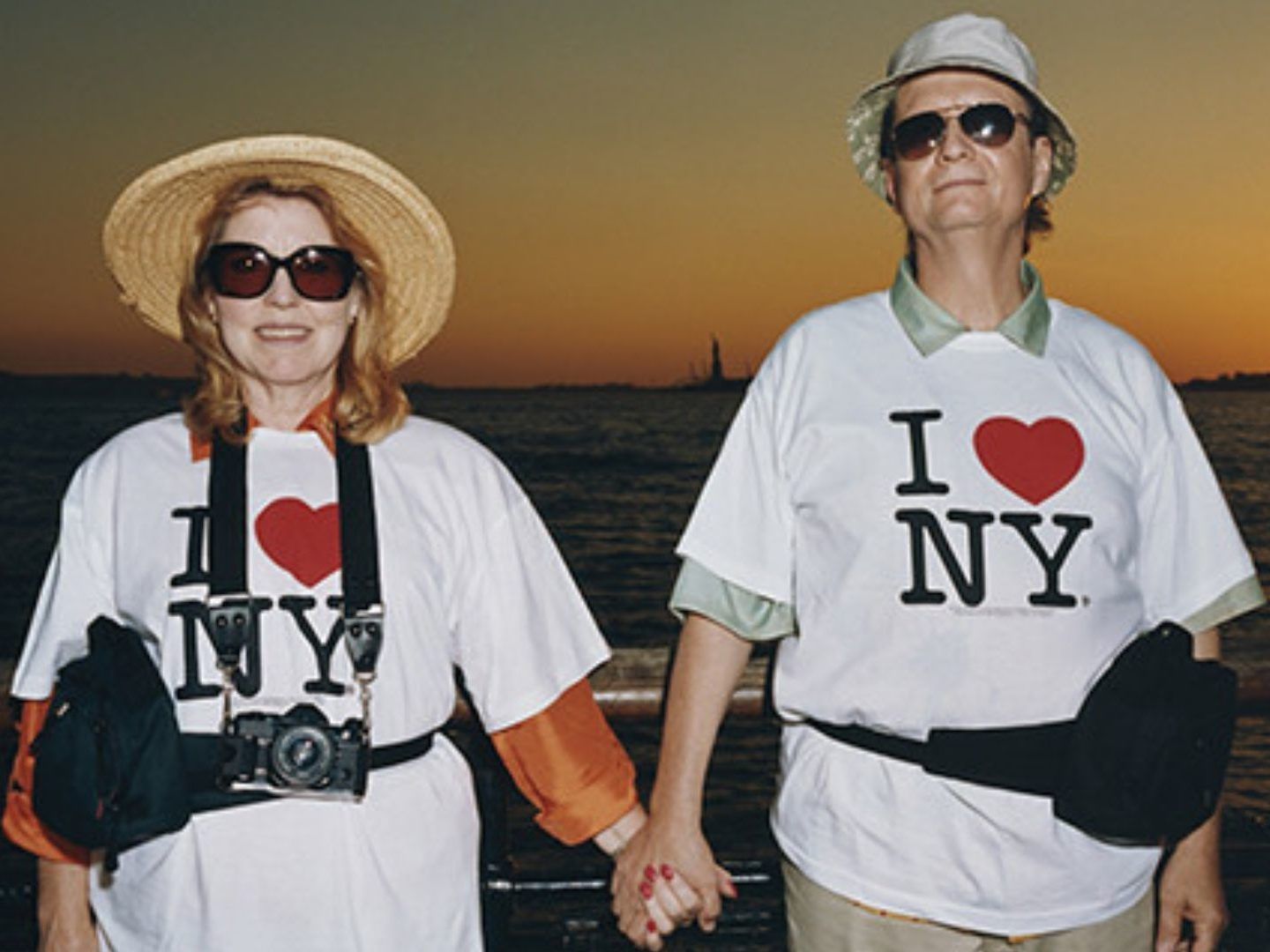 It's a way for them to show their school spirit and express their loyalty to the place that has given them so much. Whether they're walking on campus or out in the city, they wear their school's colors with pride. They are always representing their alma mater.
Tipping: A Global Perspective 
Do you know that Americans try to tip everyone, even in countries where tipping isn't a thing? It may even be insulting in some cases! Tipping has evolved over the centuries, and it's a great way to show appreciation for a job well done.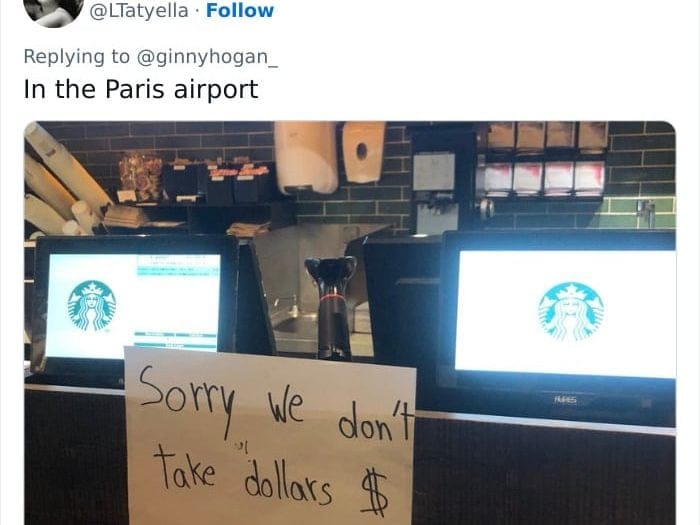 What is the global perspective of tipping? It's a unique social norm that varies from place to place. In some countries, tipping is seen as a way to show respect and kindness, while in others it's viewed as an insult. Understanding the cultural norms of a place is essential for a successful and respectful tipping experience. Before you go abroad, make sure you know the local customs and tipping etiquette.
Need to Go? Here's How to Ask For the Toilet 
Are you out and about and suddenly feel the urge? No worries! It's perfectly acceptable to ask for the toilet at a restaurant or public place. You don't need to take a shower, just a quick visit. This social norm is common and there is no charge!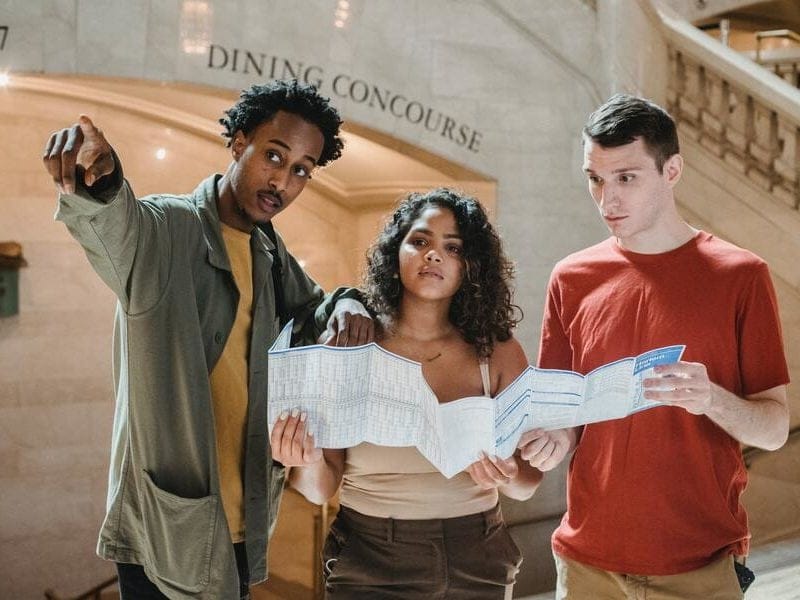 All you have to do is simply ask for the bathroom and you'll be on your way. Don't be embarrassed, we've all been there! The next time you need to go, remember to ask for the toilet with confidence.
The Brave Souls Who Take Off Their Shoes Despite the Signs 
It takes a certain kind of courage to remove your shoes at airport security, even when there's a sign right in front of you stating not to do so. There are some brave souls who don't let such warnings stop them. They are the ones who take the initiative and are the first to take off their shoes and put them through the metal detector. Some habits are hard to break and for Americans this one is a doozy.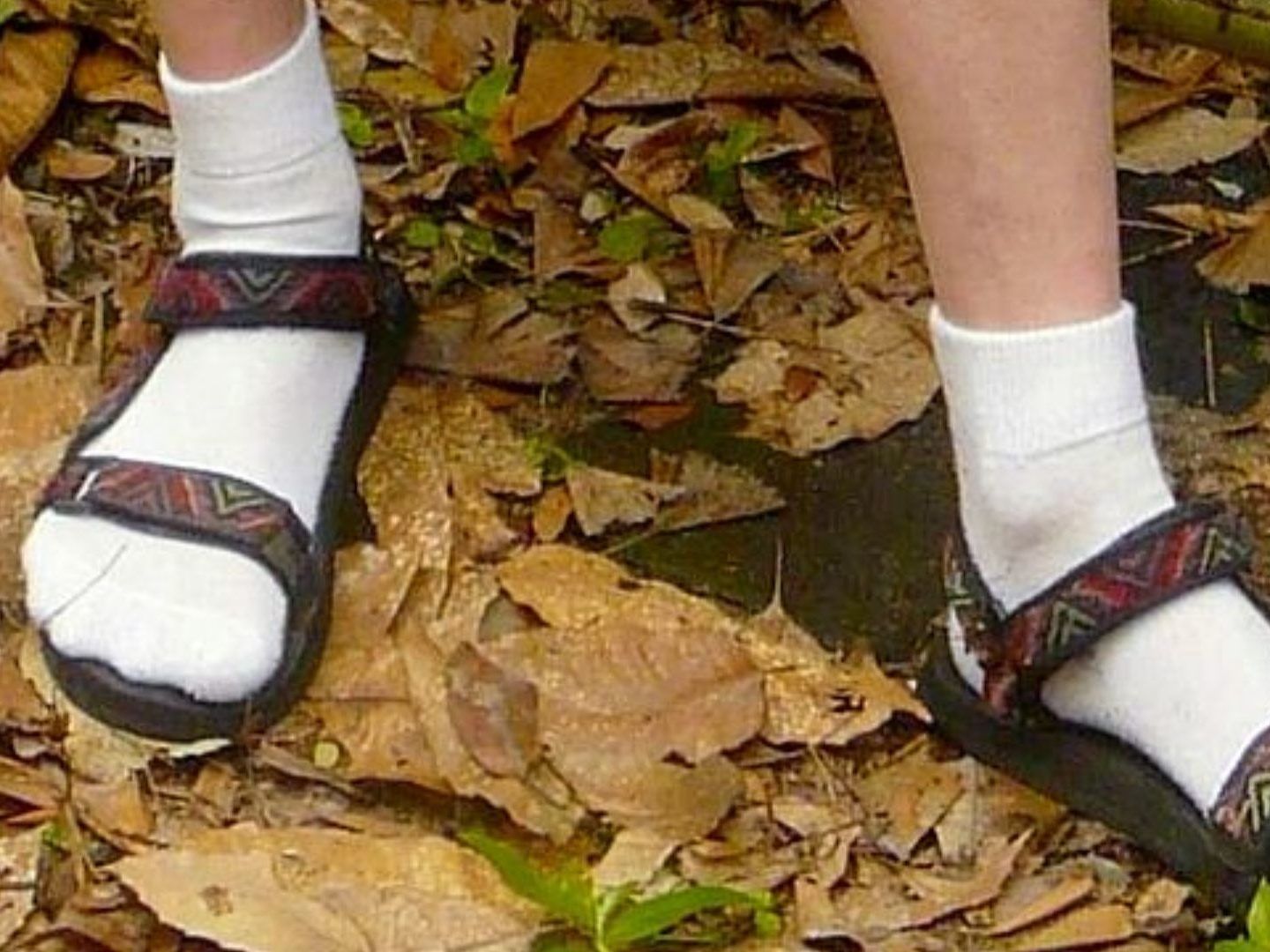 It's a bold move, but it also shows their dedication to security and their commitment to ensuring that the process runs smoothly. Kudos to those brave few who put their trust in their own judgment, even when warnings are explicitly made.
Celebrating Regional Pride: Introducing Yourself in America 
When Americans meet someone new, they rarely say they're from the US. Instead, they often proudly proclaim the state or city they call home! From the great state of Texas to the Big Apple of New York, there's a sense of regional pride that runs deep in the American psyche.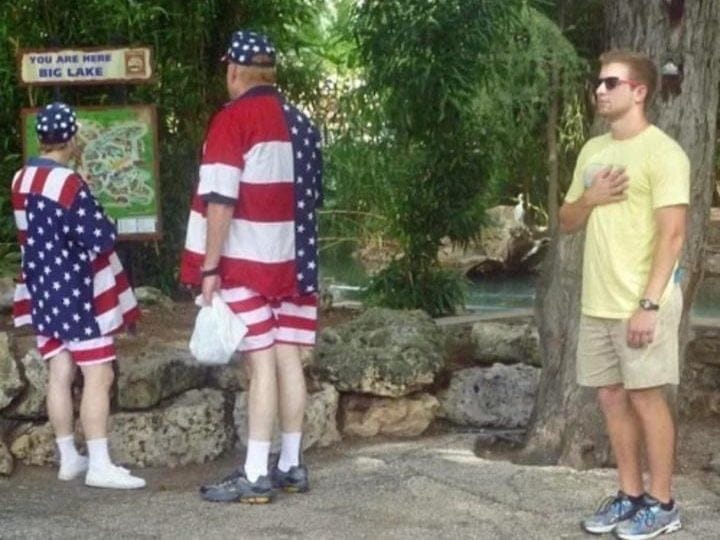 Whether it's the culture, the climate, or the history, Americans are fiercely loyal to their home states and cities, and proudly declare it when introducing themselves. Celebrating regional pride is a timeless American tradition and one that will undoubtedly continue for generations to come.
A Culture of Kindness 
We all like to be acknowledged, so why not make an effort to be friendly to those we interact with? It could be as simple as saying "Hi, how are you?" to the barista, restaurant server, or retail worker.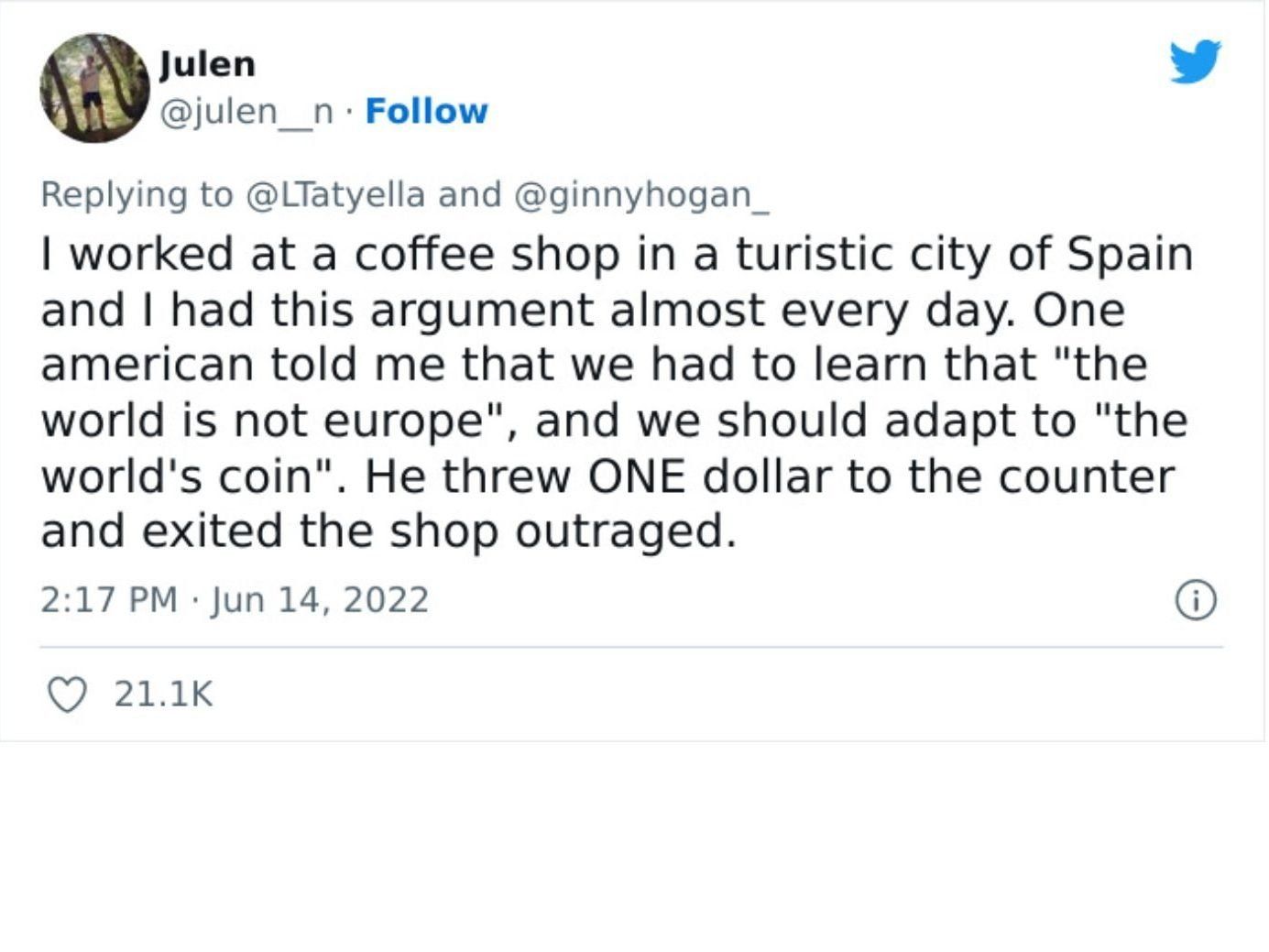 Unfortunately, some cultures don't always encourage such kind behavior, but it doesn't mean we can't create our own. Let's make kindness a part of our culture! This is one thing we can all agree that Americans are better at.
Americans' Fearless Approach to Conversations 
Americans are well-known for their confident and daring attitude when it comes to having conversations with strangers. Whether it's in their home country or abroad, they are not scared to ask anyone on the street about anything.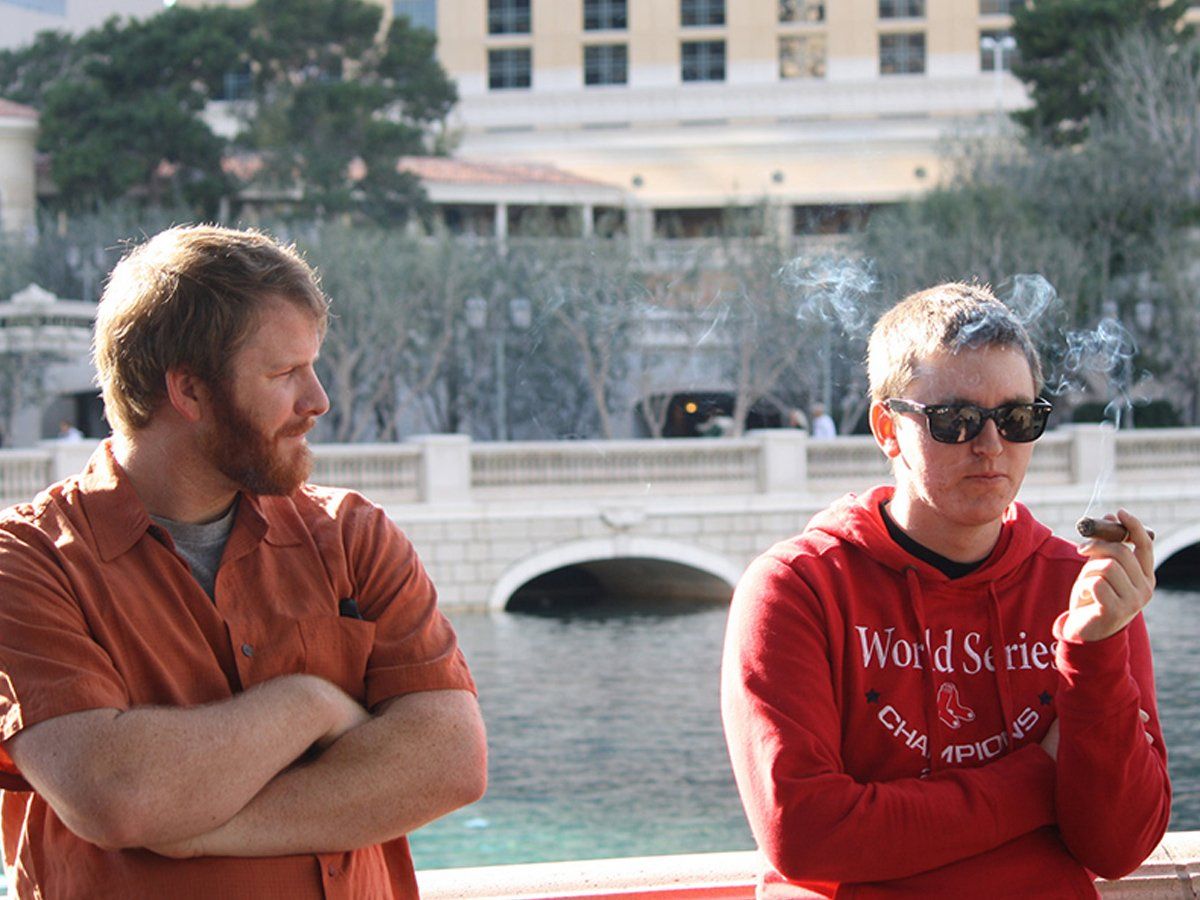 I have witnessed this firsthand, with Americans approaching complete strangers and starting conversations that I would never even think of doing. Their fearlessness and boldness when it comes to initiating conversations are remarkable.
Tourists Get Infected with the Cheerful Vibes of the Locals 
Do you ever feel the contagious energy of the locals when you travel to a new place? People always seem to be in a jovial mood, beaming smiles and radiating positivity. Tourists from other places, on the other hand, appear more neutral or even unhappy.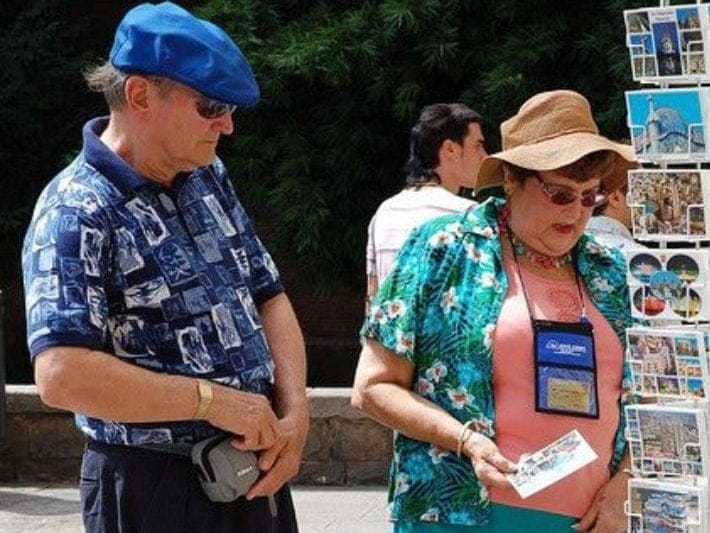 This stark contrast showcases the infectious joy that the locals possess. Next time you travel, don't forget to embrace the cheerful vibes of the locals; you might just find yourself smiling along! Go ahead and be an American! 
Satisfy Your Thirst with Extra Ice in Your Drink! 
Are you craving something cool and refreshing? Put down your regular beverages and opt for something unique, extra ice in your drink! Any thirst quenching beverage should always come with ice. Shouldn't it just be understood that a drink comes filled to the brim with ice? An American traveler always needs to make it a special request.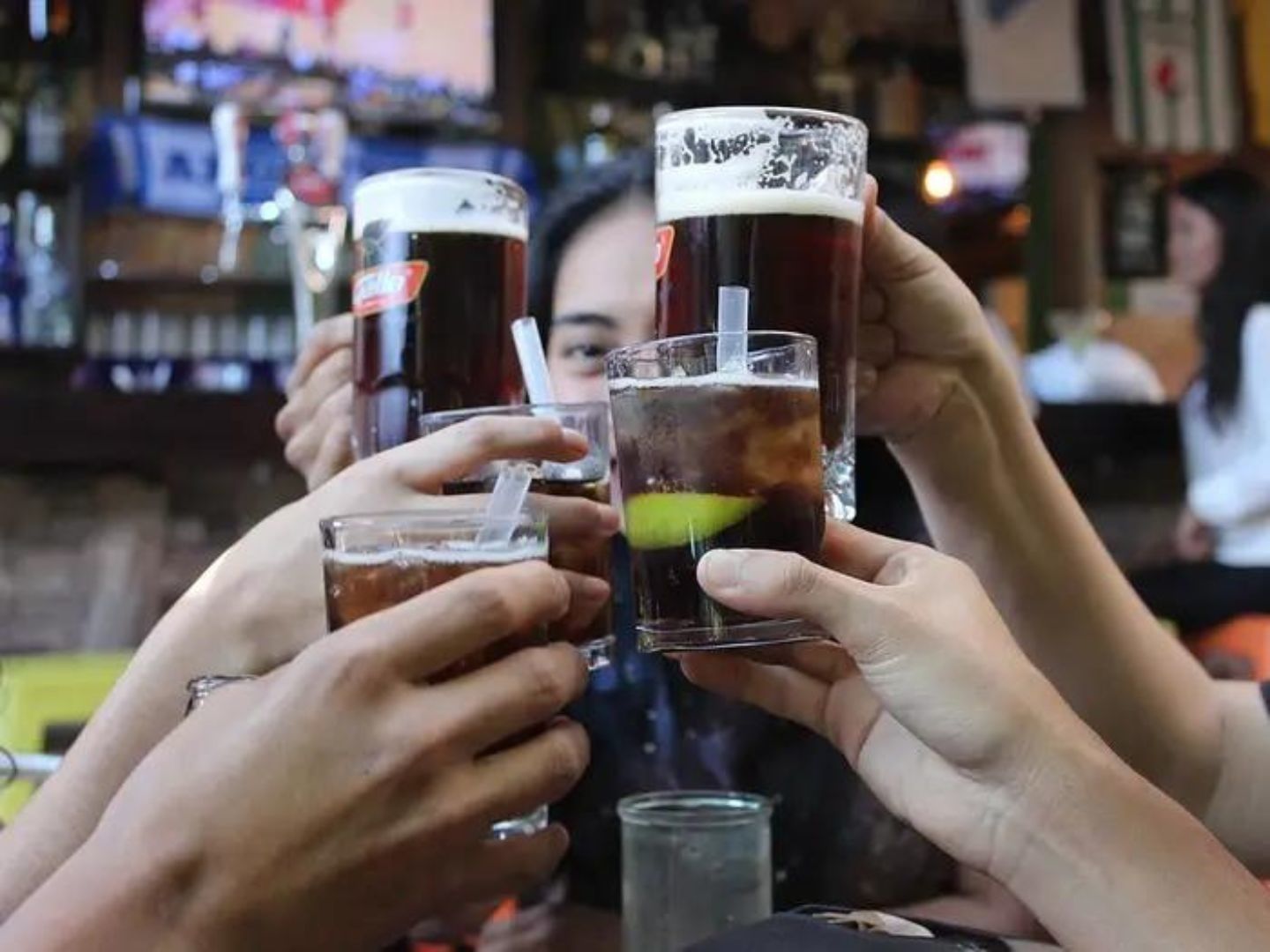 Not only will you satisfy your thirst, but you will also experience a delightful and invigorating taste. So next time you're craving something cool and delicious, don't forget to ask for extra ice in your drink!
Cheese, the Most Versatile Ingredient
Cheese is one of the most beloved ingredients in the culinary world. It has the magical ability to elevate the flavor of almost any dish. From pizzas to pastas, salads to sandwiches, cheese is the go-to ingredient for adding a creamy, flavorful touch.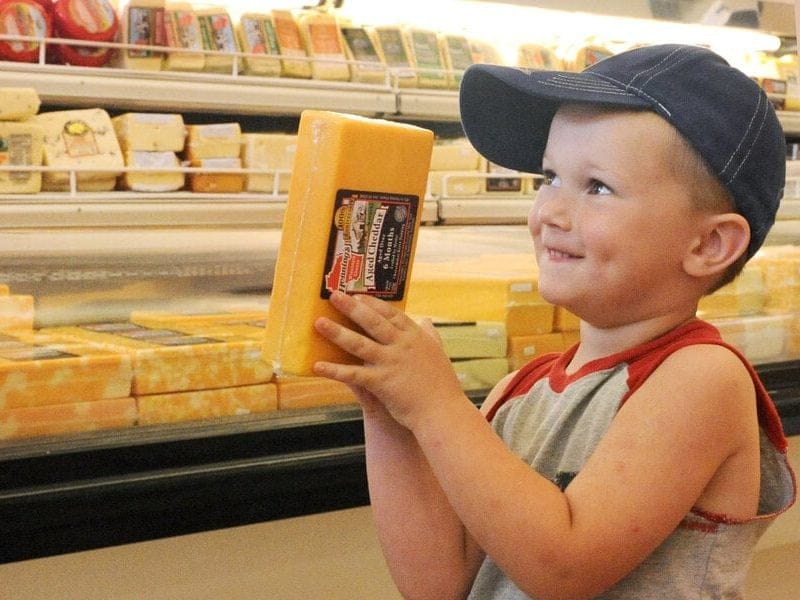 Nothing compares to American style cream cheese. It's no wonder why this flavorful treat is exported all over the world! The next time you're cooking, don't forget the cheese – it's the perfect finishing touch.
Americans in a Hurry - To-Go Coffee Culture 
Americans are known for their "go-getter" attitude and it's no surprise that this extends to how they take their coffee. While in Europe, people take time to savor and enjoy their coffee at the café, Americans usually request to-go cups. This indicates the Americans' preference to be on the move, always in a rush.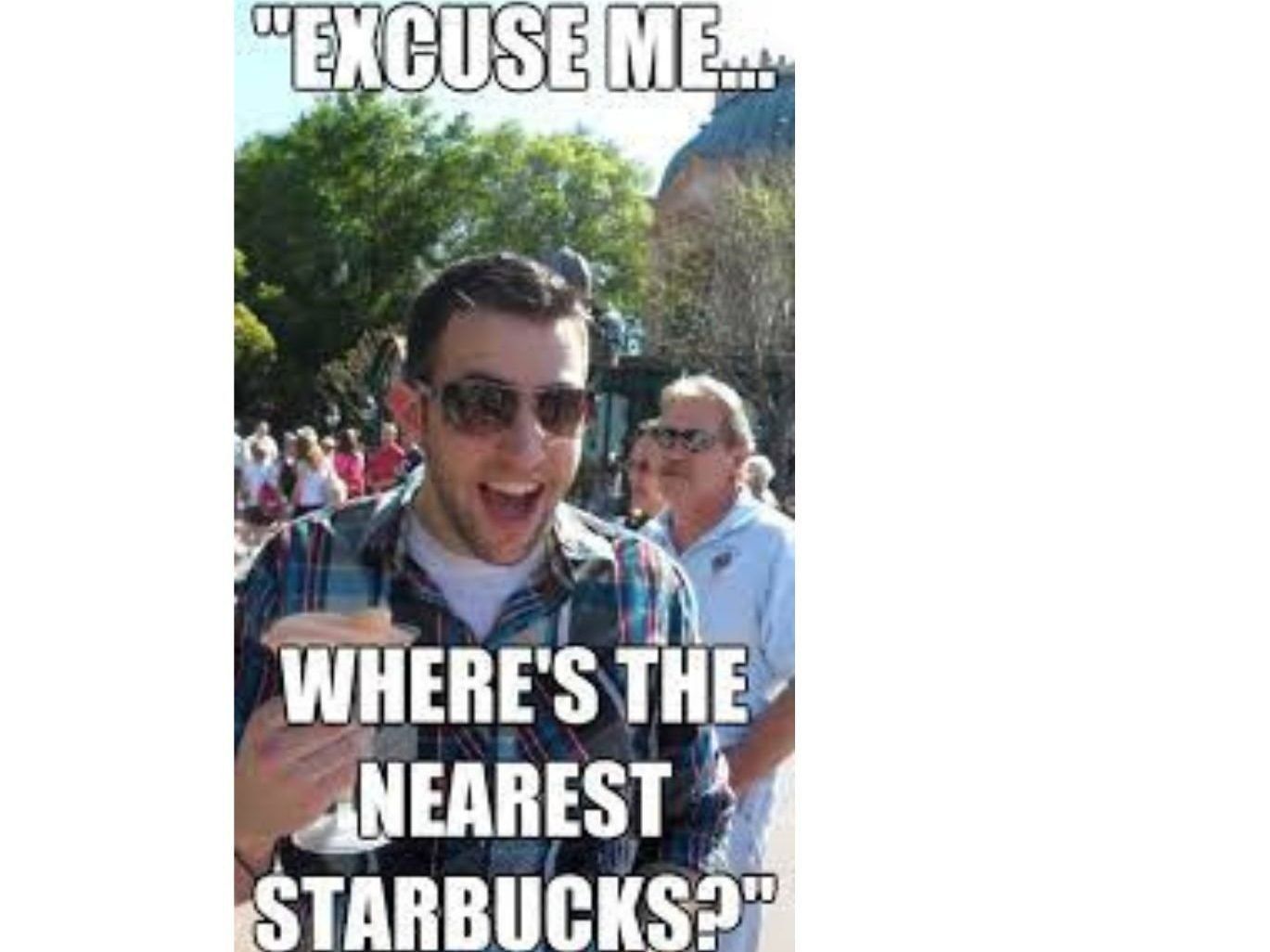 To-go coffee has become a prominent part of American culture, with coffee shops providing many options to suit individual preferences. Whether it's a cappuccino, americano, or latte, Americans can easily grab their coffee on-the-go and continue their busy day.
Puzzled by Conversations in Imperial Units? 
Are you often left confused and puzzled when people start talking in imperial units? What does it mean when someone says "That's two pounds?" or "What is that in degrees Fahrenheit?" Don't worry, it's not as complicated as it seems.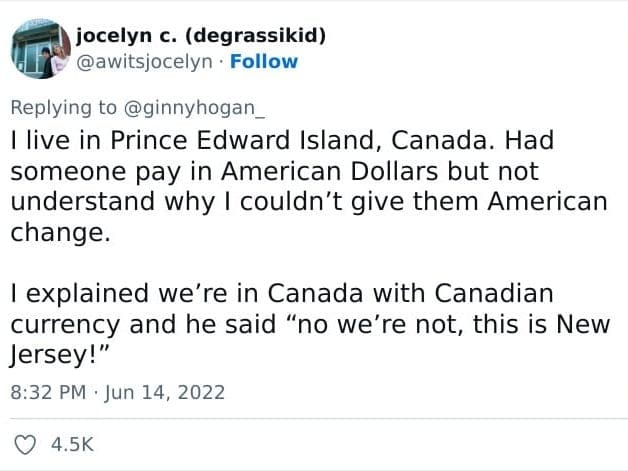 With a few basic conversions, you can easily understand and participate in conversations using imperial units. All you need to do is brush up on a few conversions and you'll be able to comprehend conversations using imperial units in no time!
European Store Hours: Not What You Expect! 
Surprised to learn that most stores in European countries close by 7 pm? You're not alone! Many shoppers assume that stores remain open late or even 24/7, but this is often not the case. It's hard to leave the city that never sleeps.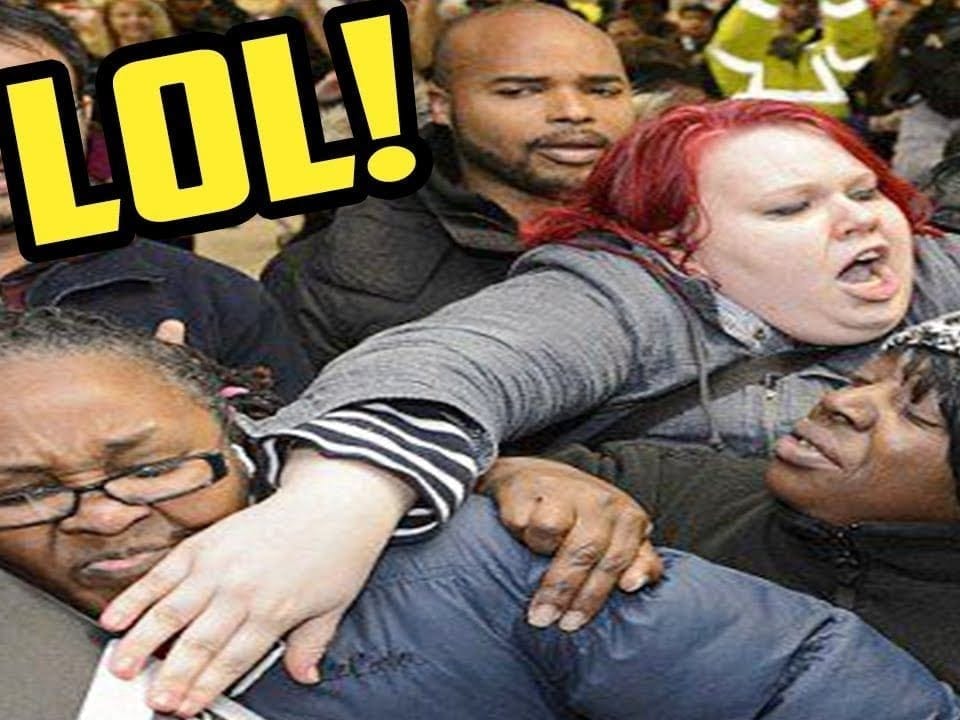 In fact, in many European countries, you'll find that most stores close earlier than expected, making it important to plan your shopping trips accordingly. Don't be caught off-guard – know the store hours in the European country you'll be visiting!
The Art of Facial Hair Maintenance 
Be it a soul patch, a handlebar mustache, or a full-on beard, Americans know how to maintain their facial hair with incredible precision. Whether they're prepping for a holiday or just keeping up appearances, their grooming skills never disappoint.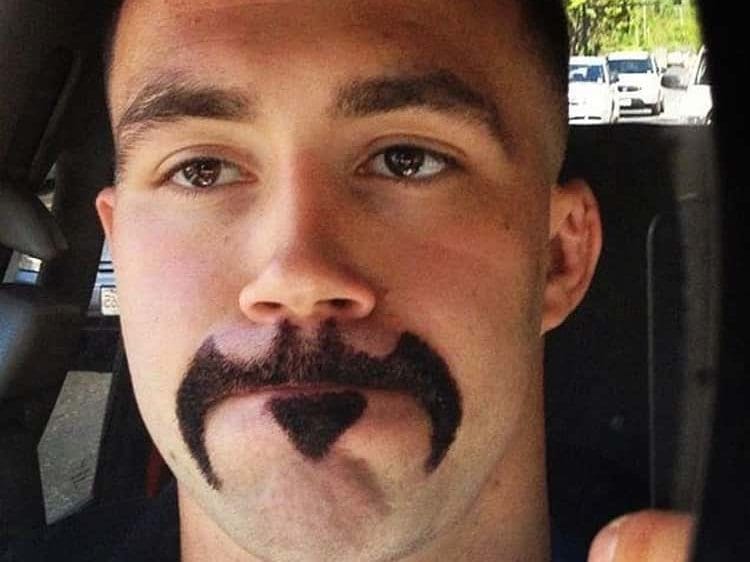 It's no wonder that every time I see a fellow American, I'm always impressed by the neat beards and mustaches they're rocking. Who says looking good can't be effortless?
A Fashion Faux Pas: Americans Abroad
From bright Hawaiian shirts to cargo shorts, some Americans tend to dress like they are ready to explore the Amazon rainforest while traveling abroad. This fashion faux pas is a common sight in European cities, where tourists often opt for comfort over style.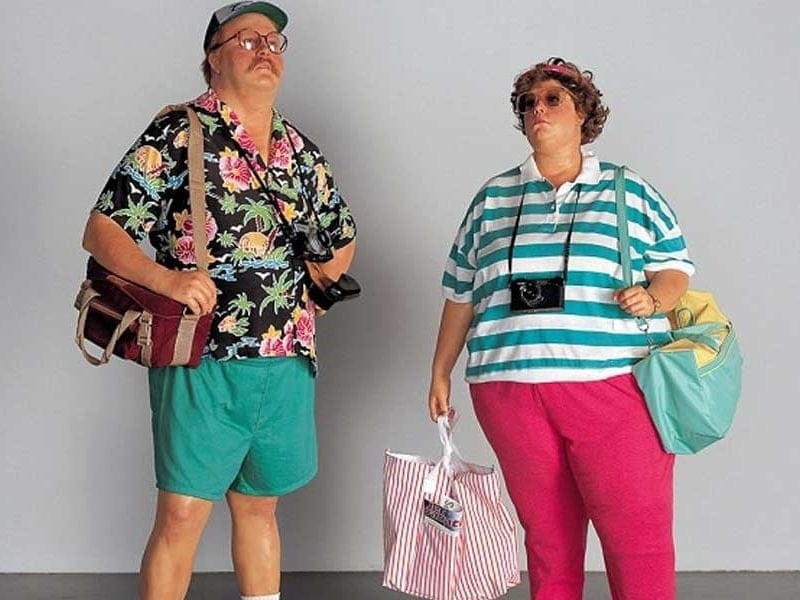 Whether it's a lack of cultural knowledge or simply a desire to stand out, this outdated look can be spotted on the streets of many foreign destinations. To truly blend in with the locals, it's important to dress appropriately. Investing in a few timeless pieces is a great way to look chic and travel in style!
White Socks for the Win! 
Nothing says cool and classic like white socks pulled up to your knees! Whether you pair them with shorts, jeans, or a skirt, these socks will add a timeless look to any outfit. Not to mention that you'll be able to show off your sense of style and flare!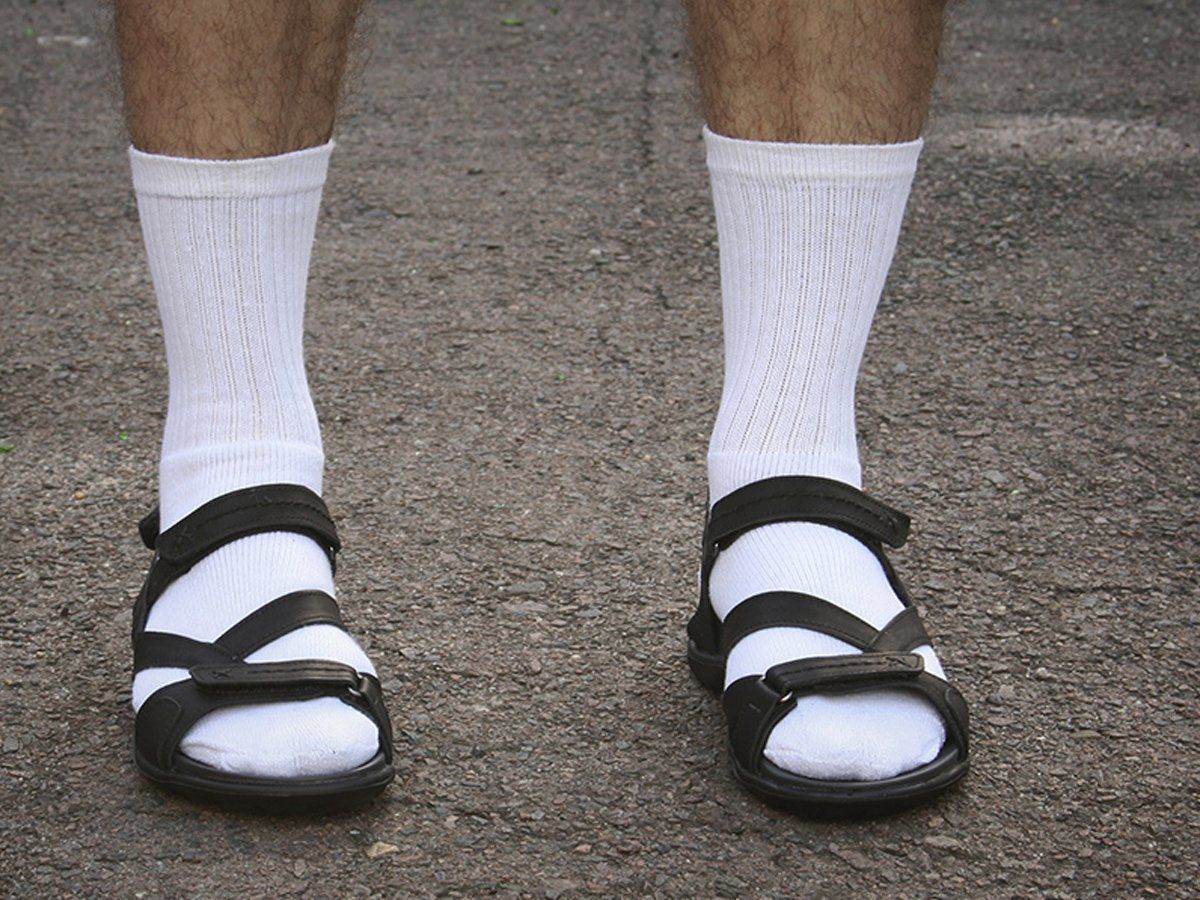 From a casual lunch with friends to a night on the town, white socks will always have you looking your best. Don't be afraid to make a statement with this classic look. After all, white socks are the perfect way to make a statement and show off your American style!
The Unfortunate Reality of Pedestrian Rights 
Americans are accustomed to pedestrians having the right of way, expecting that cars will stop when they cross the street. Sadly, this is not the case in many places around the world. In my country, a car may run you over without a driver thinking twice about it.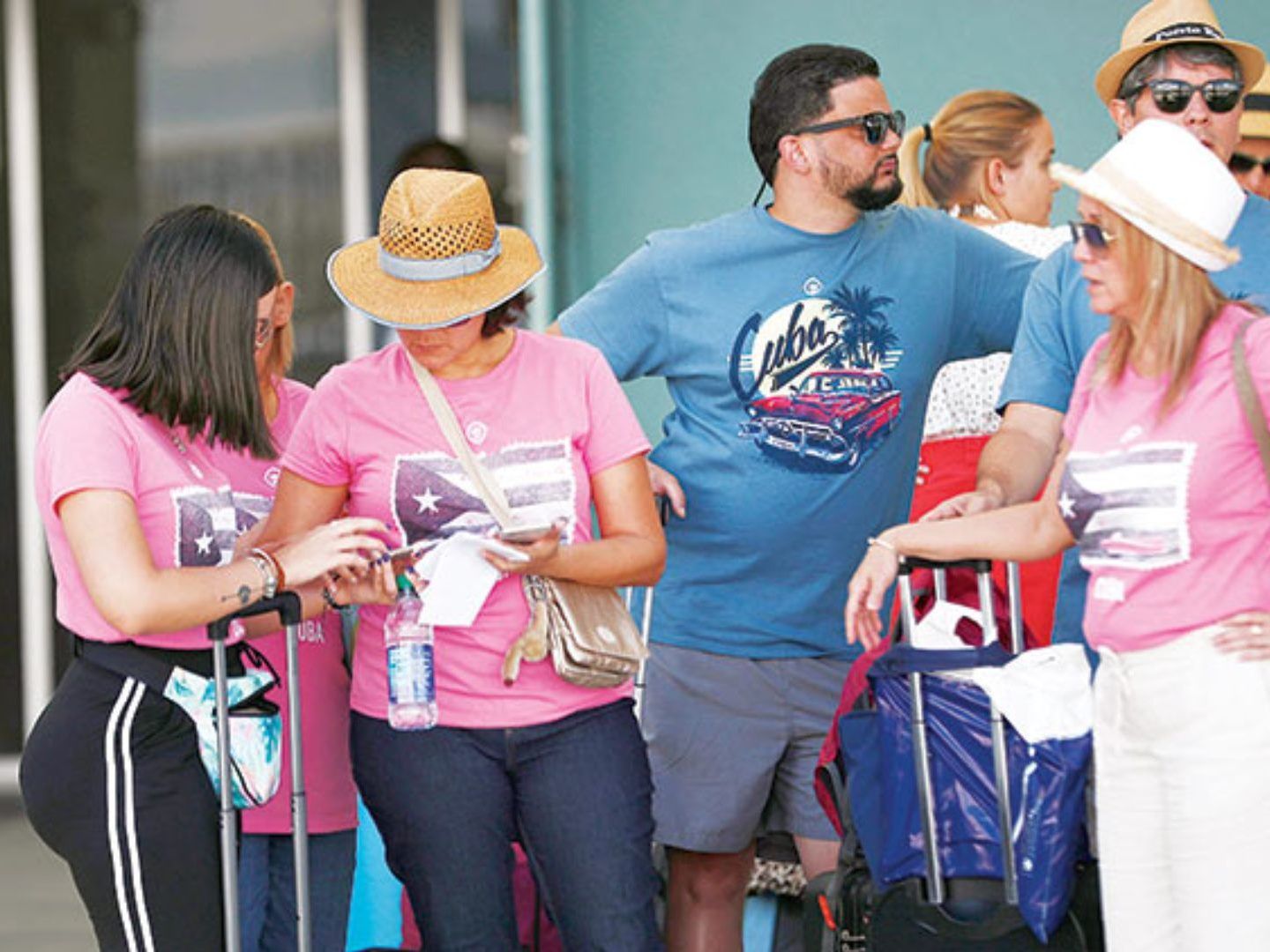 This is an unfortunate and dangerous reality that pedestrians must face, and it's one that needs to be addressed. We must strive to ensure that pedestrians have the right to safely cross the street and be respected by drivers.
Ketchup Lovers Unite! 
Do you love ketchup? Does your heart flutter at the sight of a bottle of tomato sauce? Are you one of those people who request ketchup no matter what you're eating? Then you're not alone! Ketchup is a beloved condiment that can be found on every restaurant table in every corner of America.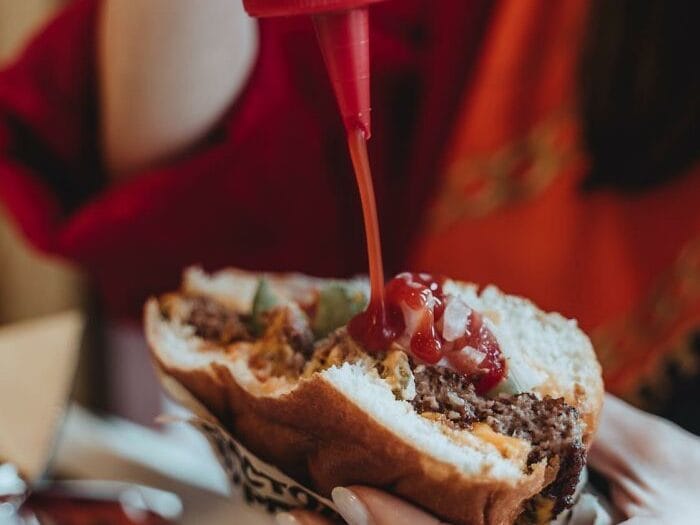 From french fries to hot dogs, burgers to chicken wings, ketchup is the perfect partner for any meal. So, don't be afraid to show your love for ketchup – there's nothing wrong with wanting to add a bit of bright red flavor to your food!
The Unstoppable American! 
It's a cold winter day and everyone is bundled up in their warm coats, scarves, and hats. But then, there is that one American who seems to be untouched by the chill of the season, walking around in shorts and a t-shirt as if it's nothing!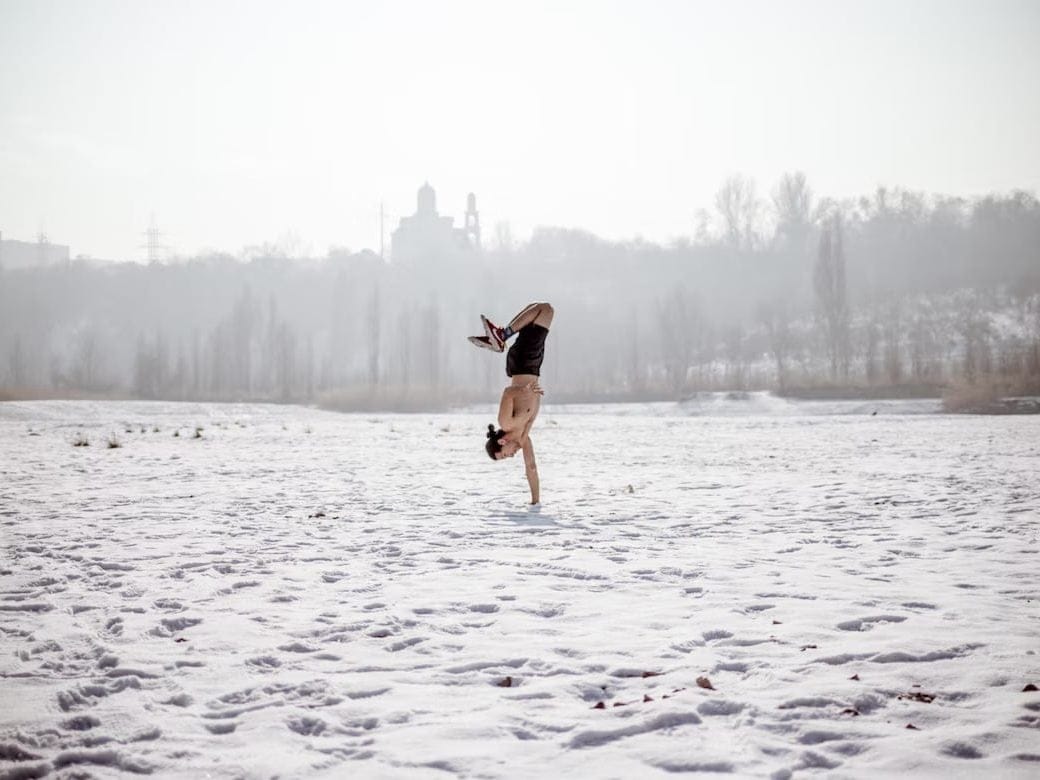 This unstoppable American is clearly not intimidated by the cold weather and has an undying enthusiasm for life. Whether it's playing in the snow or enjoying a hot cup of tea, nothing can stop this American from experiencing the best of winter. So, if you're ever feeling the chill, just look to the unstoppable American for a little motivation!
Behold the Wonders of Nature! 
Do you find yourself marveling at the simplest of everyday occurrences? From the vibrant colors of a rainbow to the lush green of the grass, we are surrounded by a multitude of wonders. Americans are known for their love of exploration in the wild nature around them.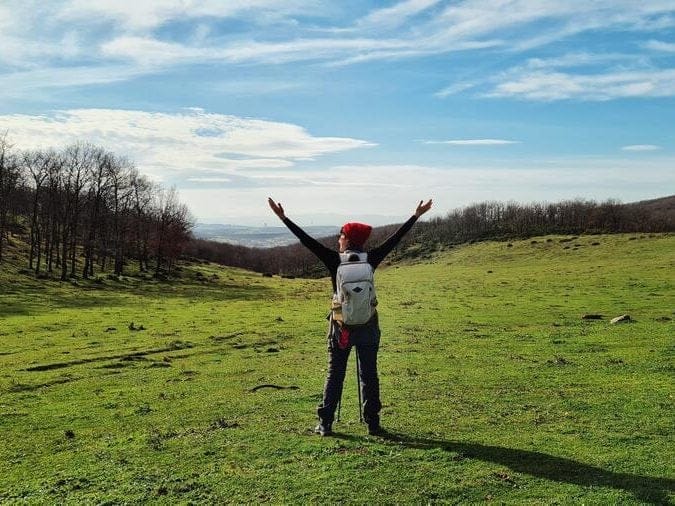 It's no surprise that many of us find ourselves exclaiming "OMG look at how green that grass is!" as we find ourselves marveling at the miracles of nature. Let us take a moment to appreciate the beauty around us and revel in the wonder of the natural world.
How Mispronunciations Affect Communication 
We've all had the experience of someone struggling to say something correctly and it can be incredibly frustrating. Yet, it's all too common for people to make zero attempts to pronounce words the right way, leading to miscommunication and confusion. Trouble communicating is one of the frustrating aspects of American culture. Especially in some of the less educated areas around the country.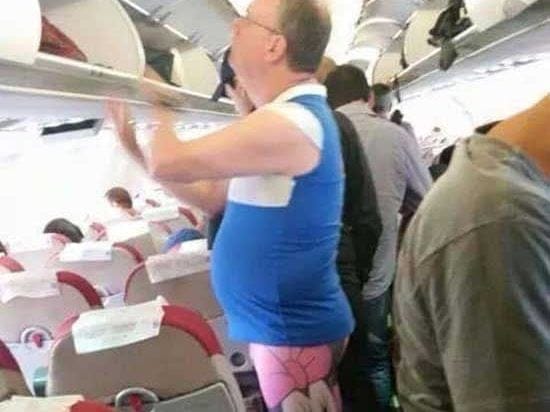 Not only can mispronunciations lead to misunderstandings, they can also be embarrassing for the person attempting to speak. To ensure effective communication, it is important to make an effort to pronounce words correctly.
Unsatisfied with Tiny Restaurant Portions? 
Are you feeling unsatisfied with the small portions you often get at restaurants? Do you feel like you're not getting enough bang for your buck? While it may be tempting to order more food than you need, there are other options available to satisfy your appetite. Just go to an American style restaurant and you'll get served enough to eat off for an entire week!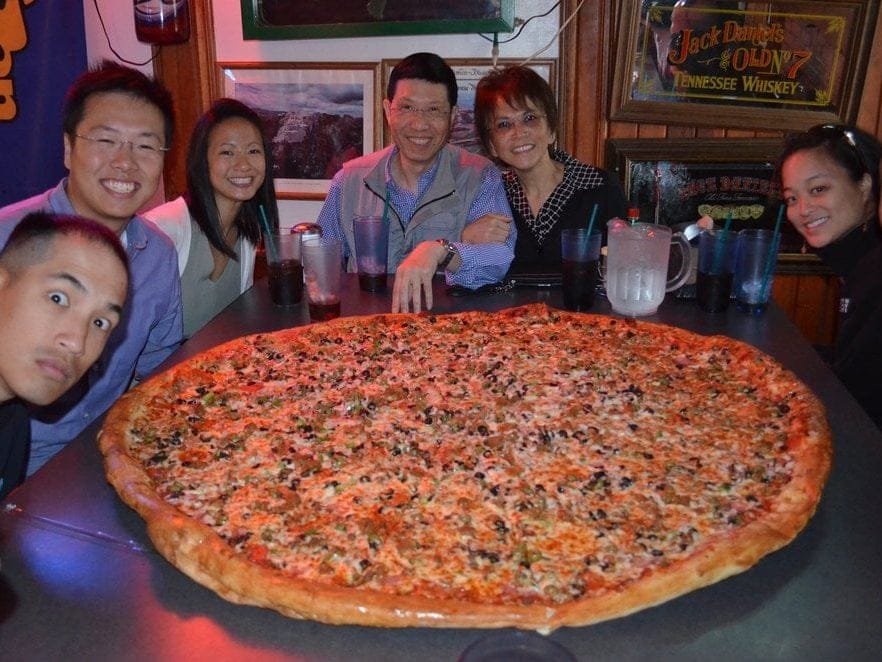 Consider ordering an appetizer and a side dish, or splitting an entrée with a friend. You may also have the option of upgrading your portion size for an additional cost. Don't forget to supersize your meal and maximize your heritage.
Revealing Perfection: How Americans are Achieving Picture Perfect Smiles 
Shining and straight teeth are the new standard of beauty in America. The US healthcare industry may not be the best in the world, but our teeth are certainly given a lot of attention.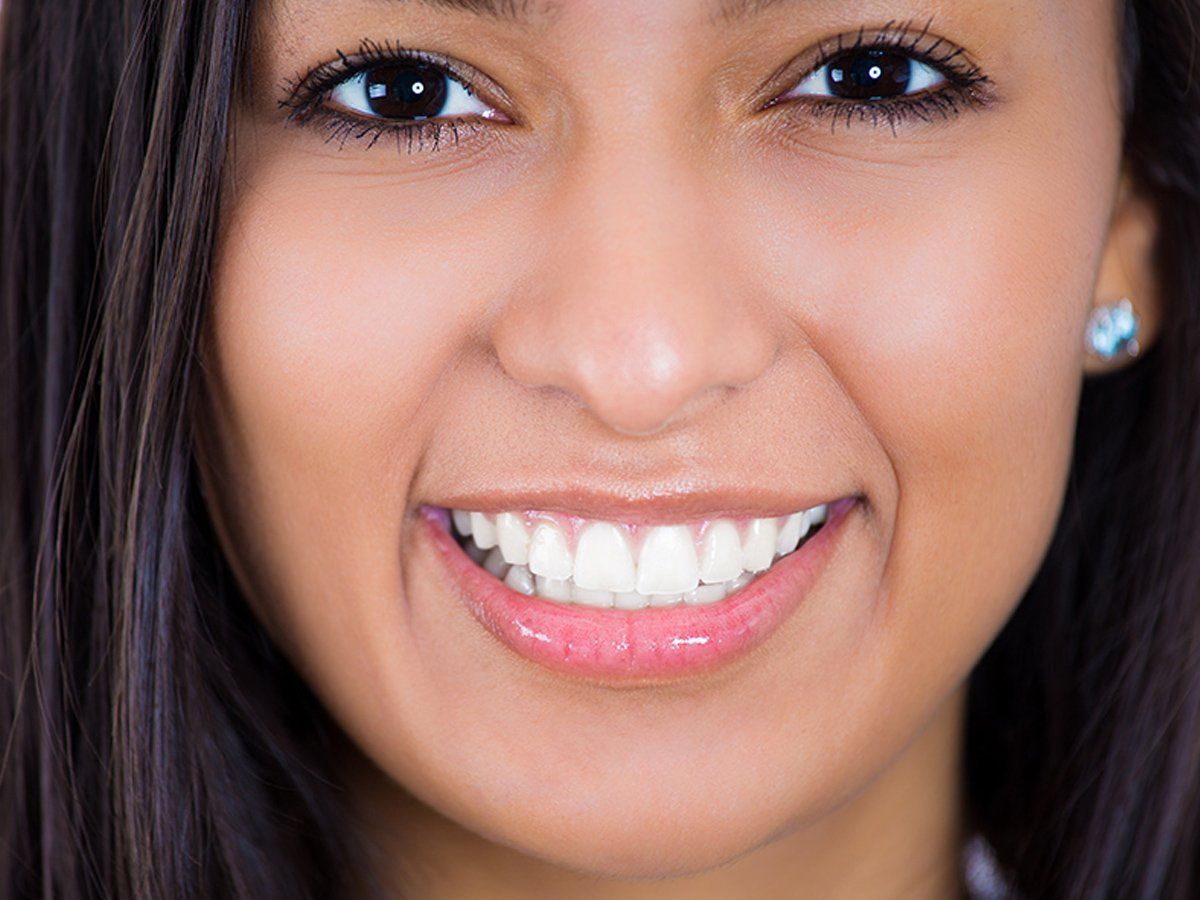 Americans don't think twice about getting braces or whitening their teeth, and this is so common that we don't even notice it. For people from other countries, however, it can be quite remarkable to see so many perfect smiles. We have made a concerted effort to make sure our teeth are always looking their best, and it shows.
Unloading on Strangers – The American Way 
Americans have an uncanny way of connecting with strangers. We feel an inexplicable sense of security when talking to them, almost as if we are pouring out our hearts to a bartender after one too many drinks.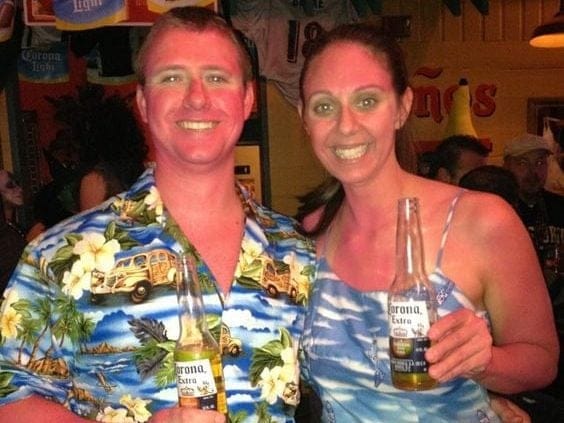 Perhaps it's this sense of anonymity that prompts us to share our most intimate secrets with people we may never see again. Unloading our troubles on strangers is a quintessential American trait – and it's not hard to guess that someone is an American if they start spilling their heart out to a complete stranger!
Show Your American Pride with Baseball Caps! 
Do you want to show your American pride? Look no further than the classic baseball cap! It's the ultimate symbol of American culture and has been the go-to accessory for decades.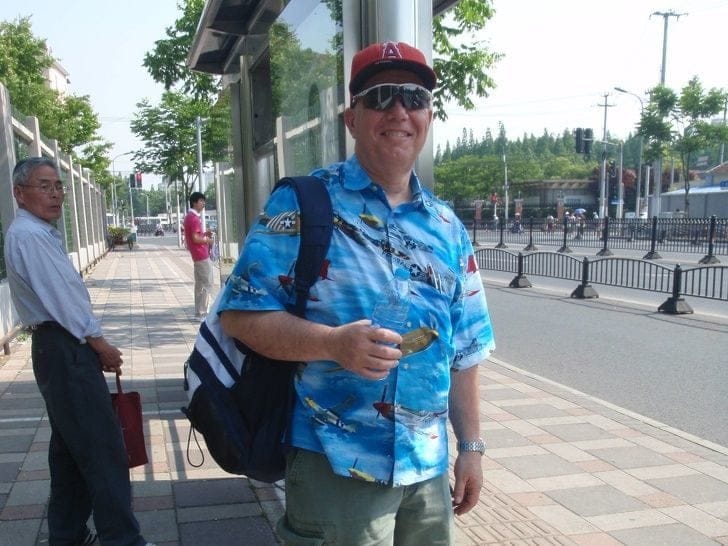 Even when we're overseas, wearing a baseball cap will mark us as Americans. Plus, it looks super stylish and can be worn everywhere – from the streets to the stadiums. So, show your love for the American pastime and grab your baseball cap today!
Cheer on Your Favorite Performers – Clap Responsibly! 
Clapping is an essential part of any performance, and it's always appreciated. However, Americans have earned a reputation for applauding at places where it is simply not required – movie theaters, planes that land smoothly, and performances that the artists cannot hear.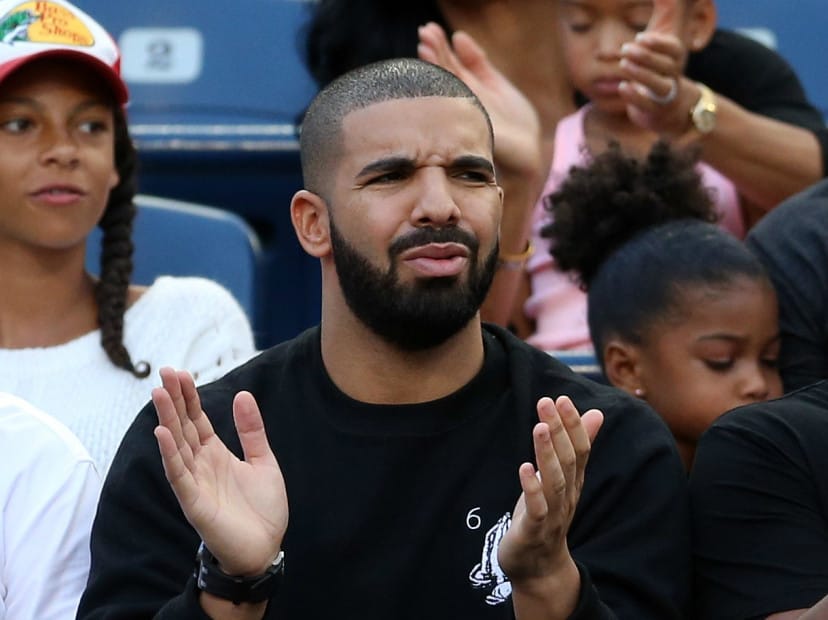 We must put an end to this unnecessary clapping and show our appreciation for the performers in a more responsible manner. Let's celebrate the talent and hard work of our favorite artists, and cheer for them in the right place and at the right time!
The One Thing Americans Can't Hide 
If you're from the USA and trying to keep a low profile, you may have to update your slang. But here's one thing you don't have to worry about: "Bro" is no dumber than any other term of endearment used around the world.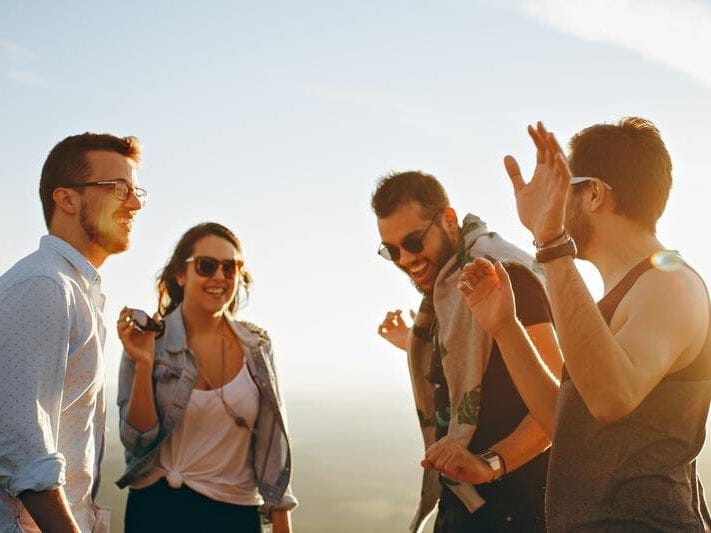 So don't feel embarrassed about saying it – it's no different than "mate" or "bruv" or "gov'na." The little differences in language are what make us unique and interesting!
Traveling Abroad? Say Goodbye to Worrying About Your Belongings
When we venture out of our home countries, it's often tempting to take the same security measures we do in the states. However, it's important to remember that traveling abroad requires a different approach to keeping your belongings safe and secure. Fanny packs are the perfect solution for this!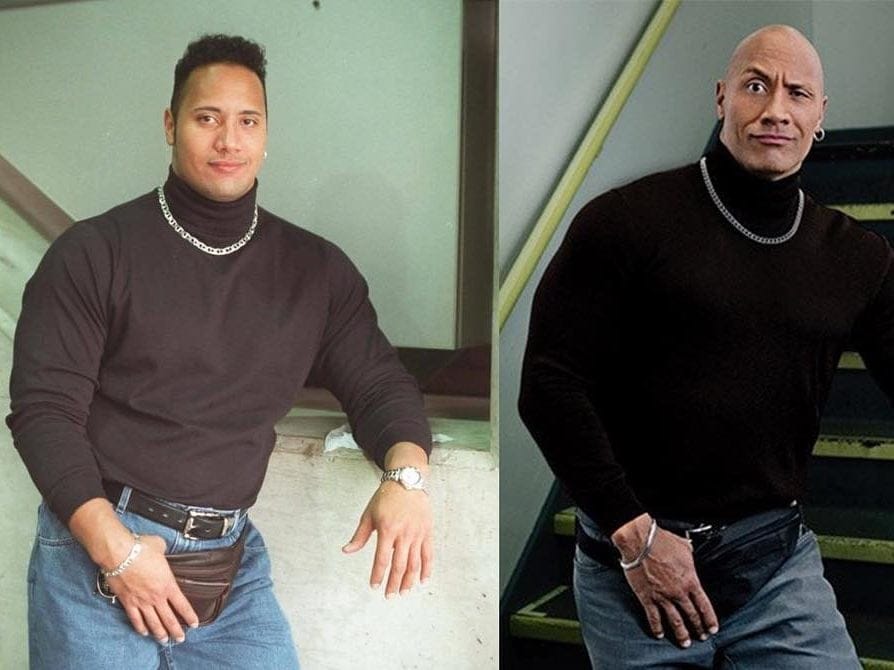 Not only are they convenient and easy to carry, but they also allow you to keep all your valuable items close to you at all times. Leave your worries behind and embrace the fanny pack when you go abroad! Don't forget to pack your white socks, gym shoes, shorts, and baseball cap, too!
A Nation of Puritans: Striking the Balance between Fun and Prudence 
Americans have long been renowned for their penchant for having a good time, yet we also recognize the importance of keeping our behavior within the bounds of propriety. In the realm of entertainment, we may be more lenient towards violent images than those of a sexual nature.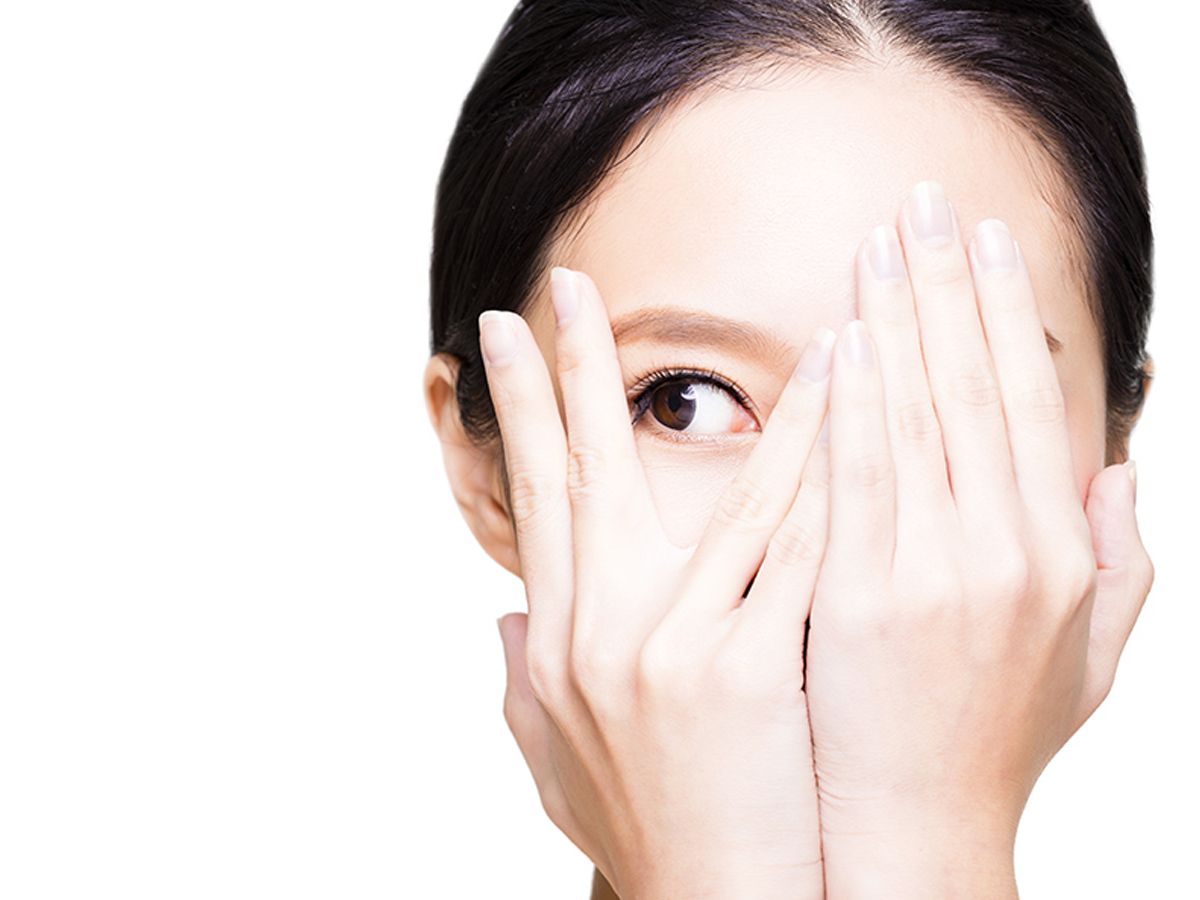 This is evidenced by the fact that movies depicting the latter often receive harsher ratings than those depicting the former. An example of this can be seen at art galleries, where visitors might express disapproval at a figure's lack of clothing in a painting by Raphael. It appears that in America, we strike a balance between having fun and exercising prudence.
Shorts: A Symbol of American Style 
Americans love to express themselves through their clothing, especially when it comes to shorts. Whether it's a scorching summer day or a cool autumn evening, shorts are the perfect way to show off your style and stay comfortable.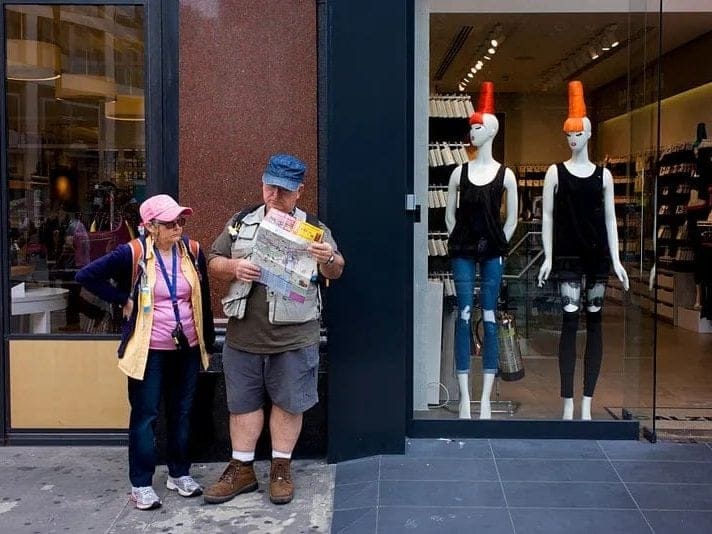 In India, however, shorts are typically seen as an item of clothing for children, so a grown man in shorts may seem a bit out of place. But in the US, it's completely normal to see adults in shorts, which serves as a symbol of American style. So, go ahead and show off your individual style with a pair of shorts!
Stand Out from the Crowd 
Are you the one who isn't glued to the TV during a soccer match? If yes, then you are sure to stand out from the crowd! Our vast indifference to this global pastime, along with our insistence on using the word "football" to describe a game where only one person per team gets to put their foot on the ball, makes us different from the rest.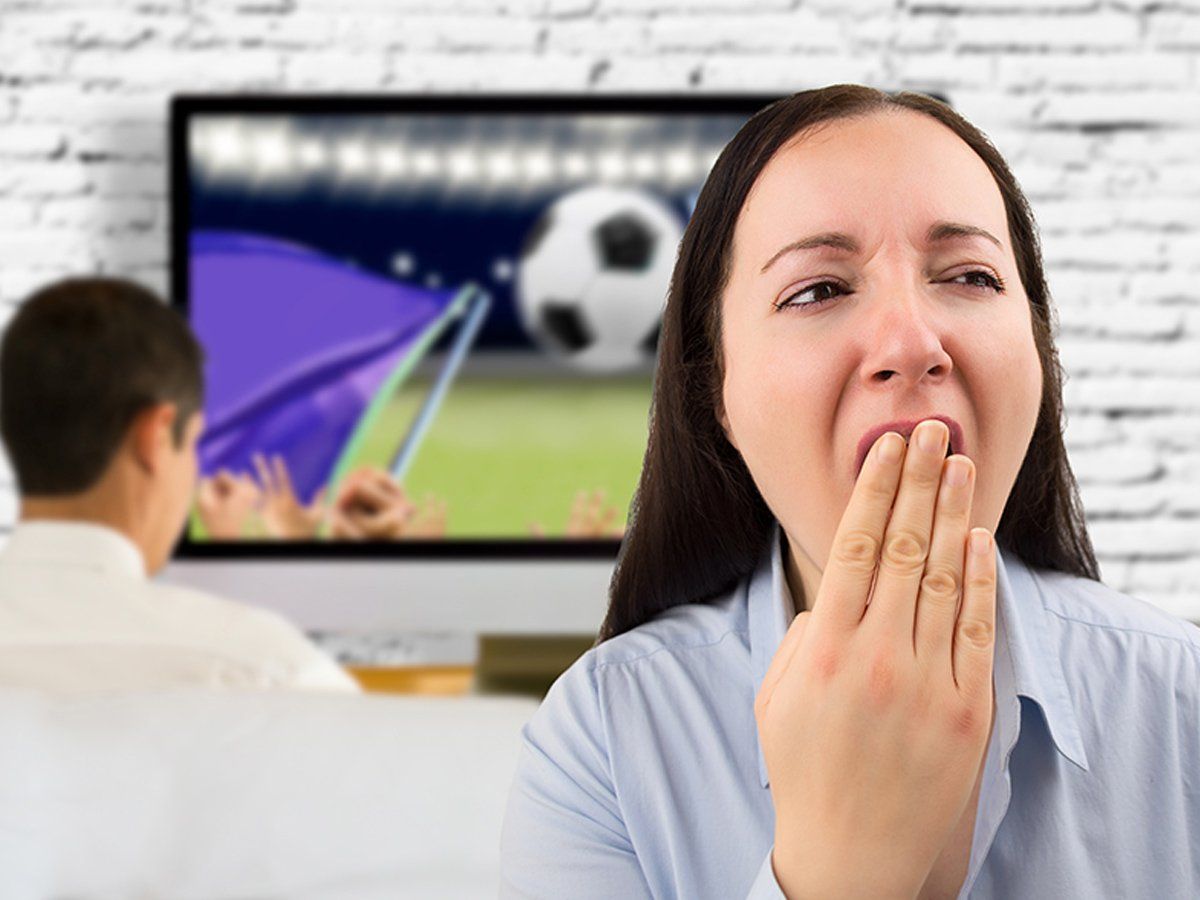 We are not saying it is wrong or right to be indifferent to the game, just that you will be noticed if you are.
Never Eat and Walk - An Army Regulation 
The Army has long been known for its strict regulations, and this particular one is no different. The rule states that soldiers are not allowed to walk while engaged in activities that would interfere with the hand salute, or take away from a professional image.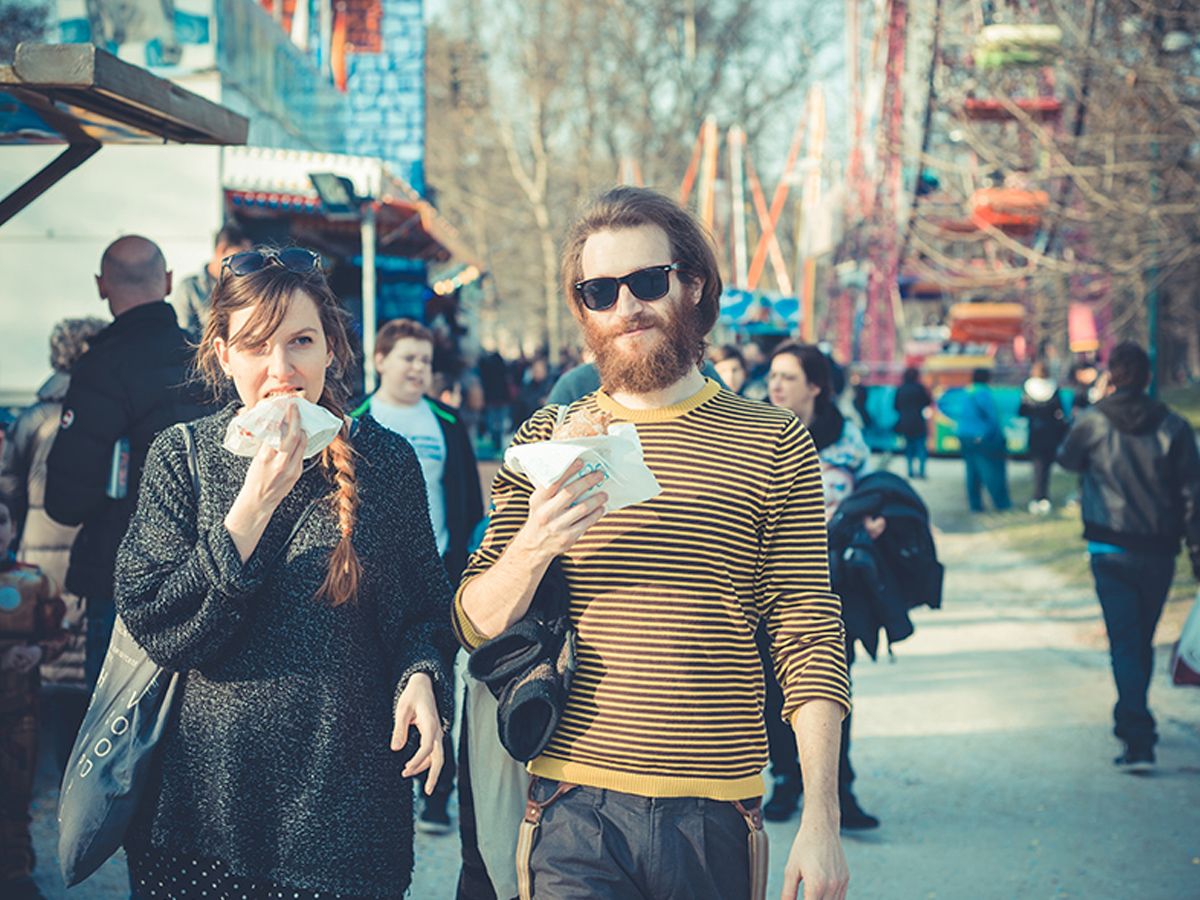 This includes walking while eating – a habit that is often seen as distinctly American. So if you're in the military, remember: never eat and walk!
Say Goodbye to the English System - Embrace the Metric System! 
Do you know what a meter is? If not, now's the time to learn! The Metric system is used in almost every corner of the world and it's time for us to join the club.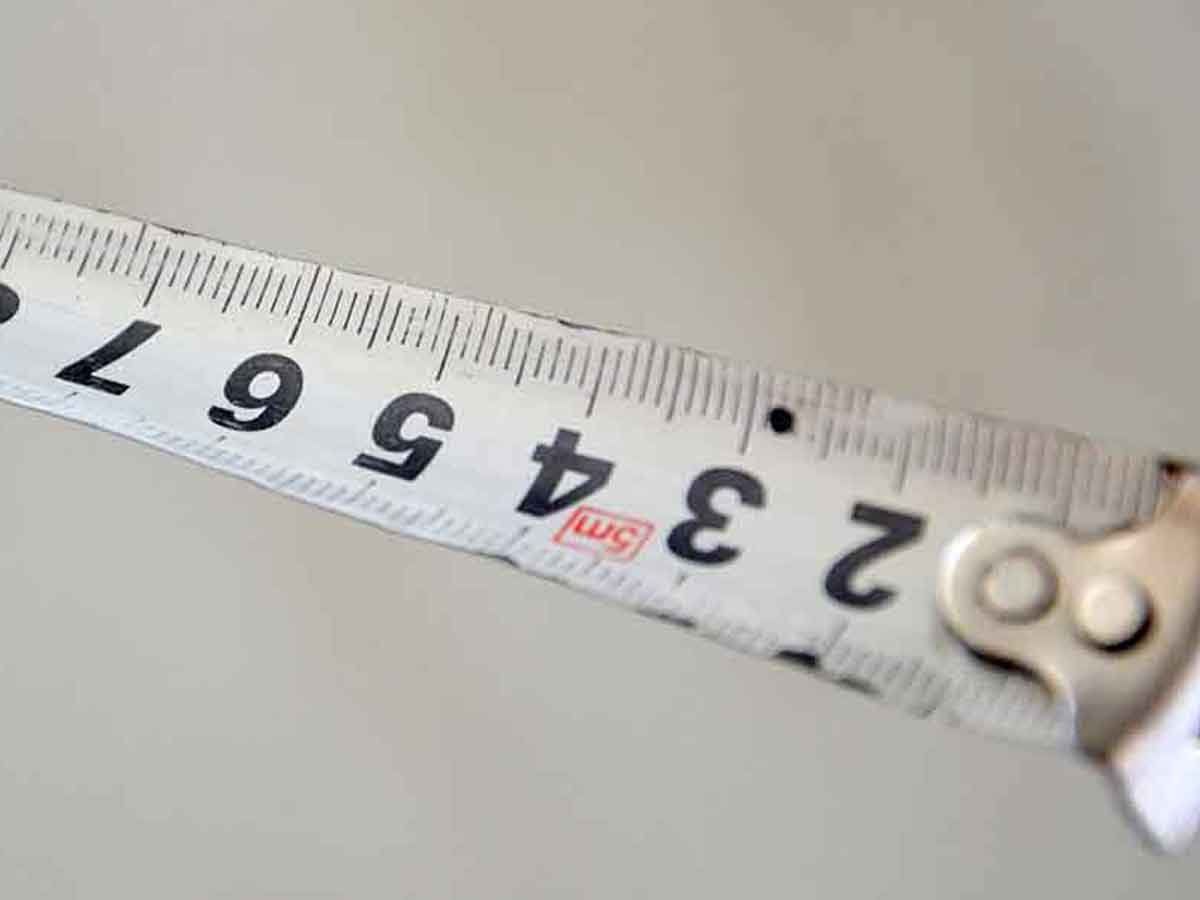 With the exception of Myanmar, Liberia and the USA, the Metric system has become the standard for measuring weight, length and volume. So, let's say goodbye to the confusing English system and embrace the Metric system for a better life!
McDonald's Abroad: A Taste of Home for Expats 
Traveling abroad can be a great experience, but why go through all the expense just to eat the same food you would get at home? Many Americans seem to disagree, as McDonald's is one of the most popular restaurants among expats around the world.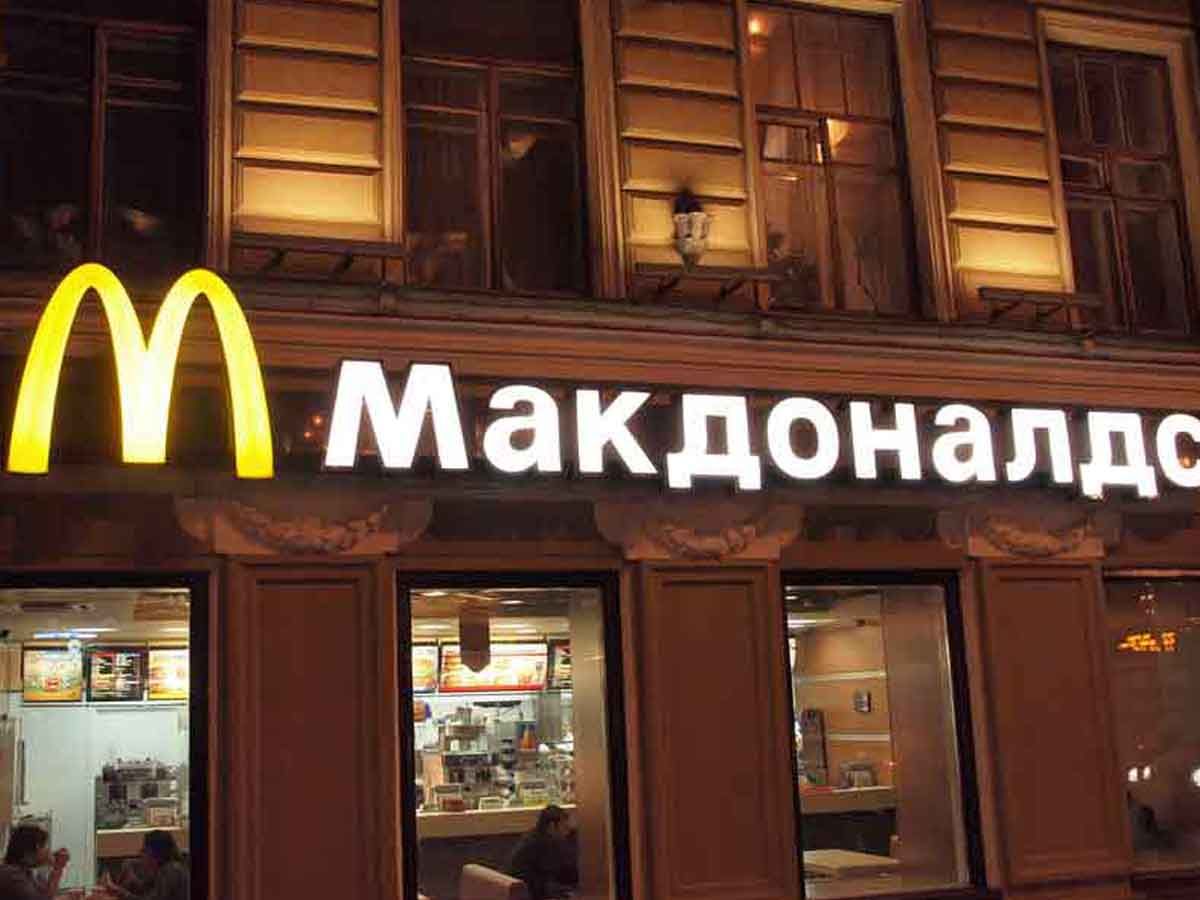 In fact, locals can tell if someone is from the US just by asking "Are they eating McDonald's?" – a testament to the power of the golden arches. McDonald's abroad provides expats with a taste of home and a reminder of home.
Goodbye Germs, Hello Hand Sanitizer! 
Americans aren't obsessed with cleanliness, but they sure do love their hand sanitizer! When it comes to eating out in public, there's nothing quite like the convenience of a trusty travel-sized bottle of Purell.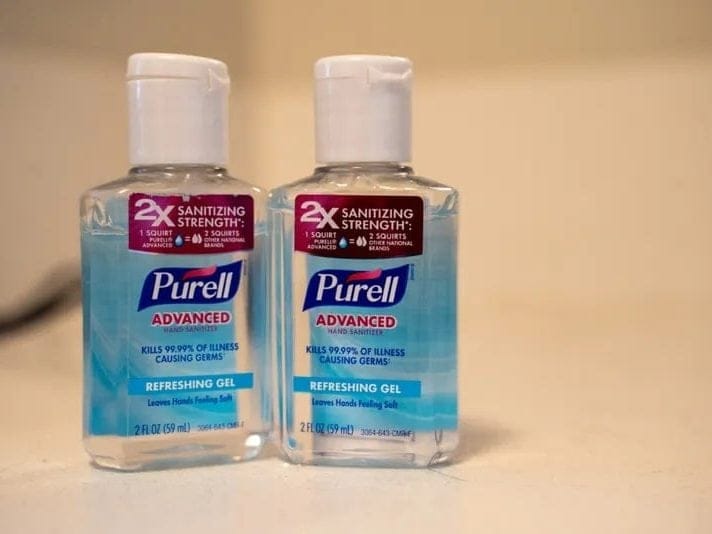 No matter where you are, you can feel safe that germs won't be following you around. So, don't forget to sanitize your hands before you eat – it's a small step that could make a big difference!
The American Phenomenon: From Texas to 2,802 Miles of Monolingualism 
Experience the unique phenomenon of the United States: 2,802 miles of monolingualism, where you can drive for over 2,500 miles without leaving the country. Growing up in the US, we don't learn languages like people in other countries, simply because of the vastness of the land.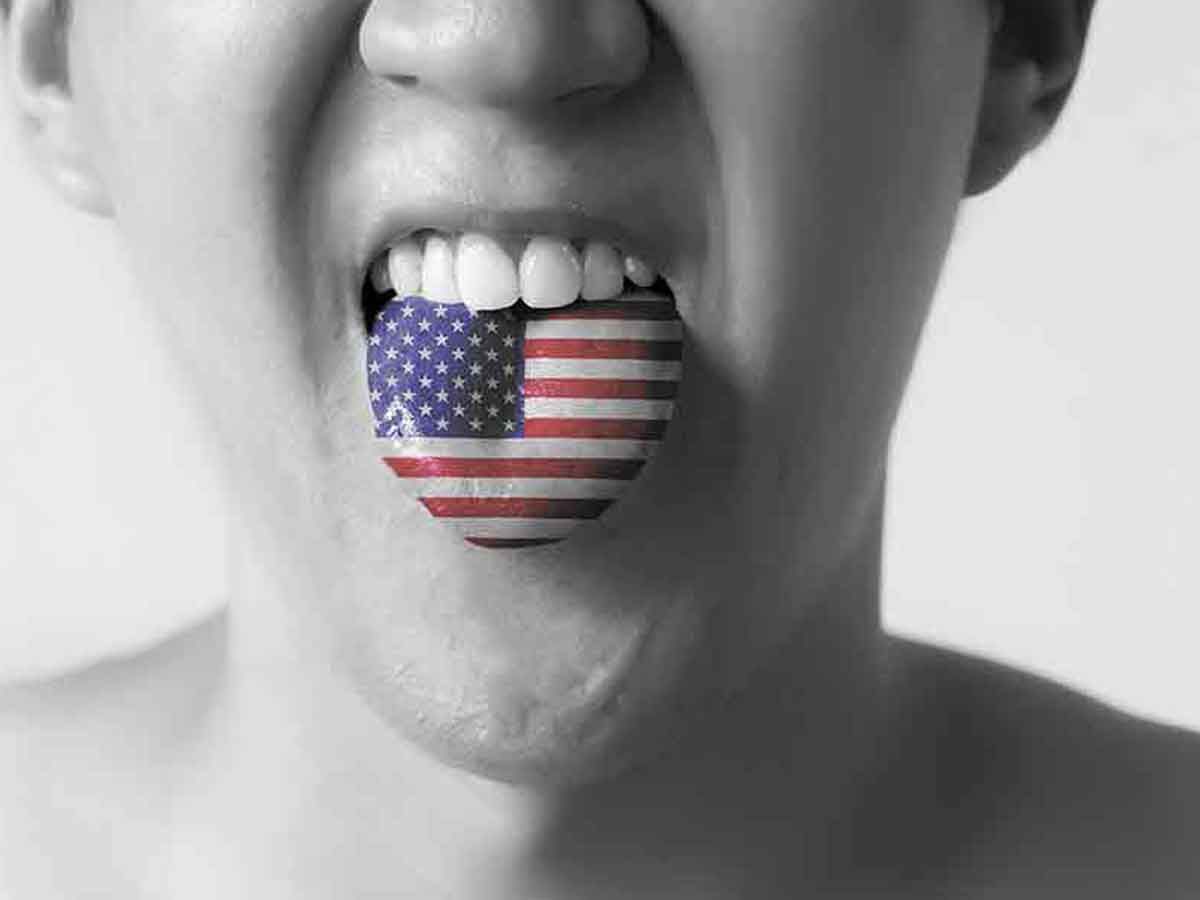 From Texas, to New England, the US is a country unlike any other. Is this monolingual tendency healthy or useful? Maybe not. But it's definitely something that makes America unique.
Shouting Across the Room - Is It Really Necessary
Talking louder can definitely be effective when trying to get someone's attention, but it is not always necessary. Americans have yet to master the art of the "inside voice". Conversation can be just as effective when spoken with a softer tone.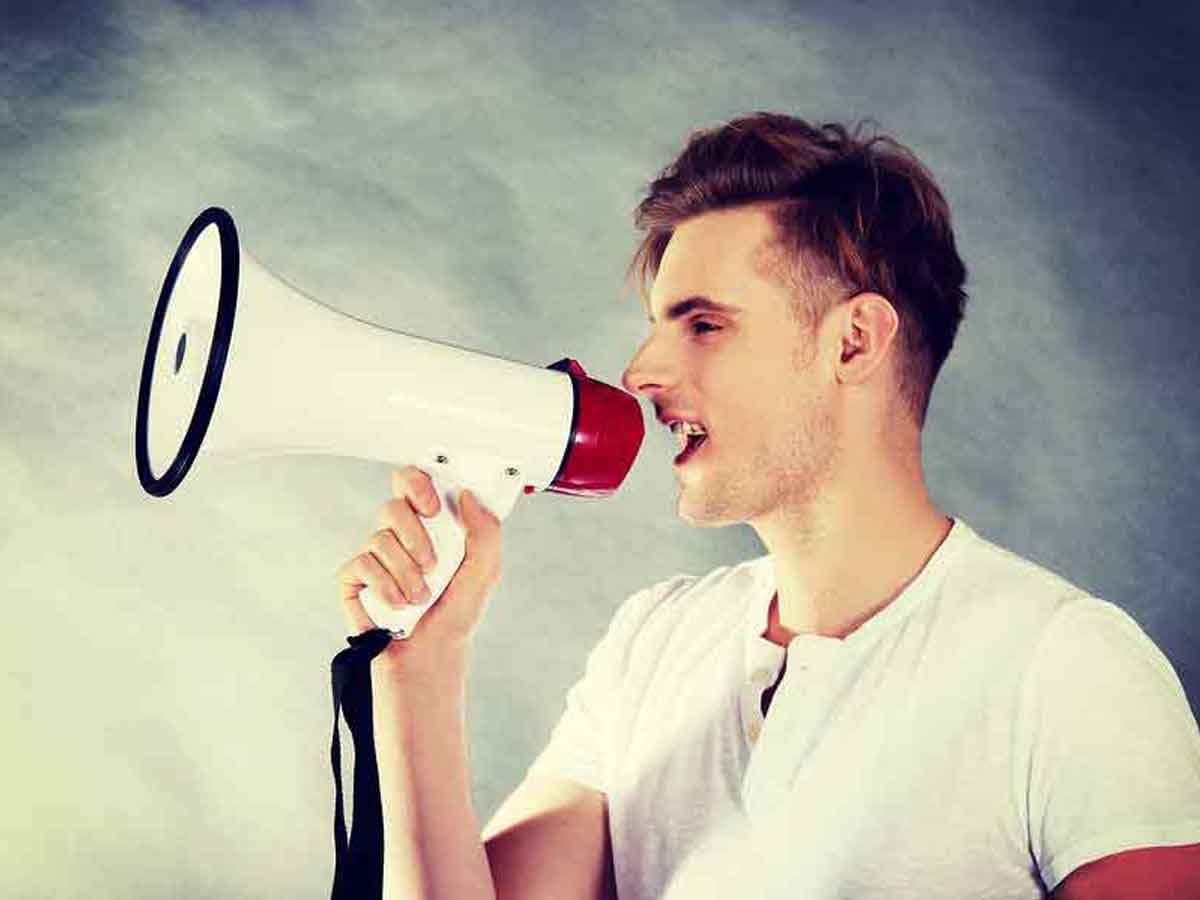 Let your accent be the only thing that gives you away – learn to use your inside voice to be understood. It can be a great way to show respect in various settings. So next time you feel the urge to shout, take a deep breath and think twice. You never know who may be listening.
A Joyous Reunion of US Citizens Abroad 
Nothing brings US citizens together like an unexpected reunion abroad! From a distance, it may appear to be a family reunion, but these are complete strangers. When two Americans cross paths, there is an undeniable joy in the air as they share stories of their home states.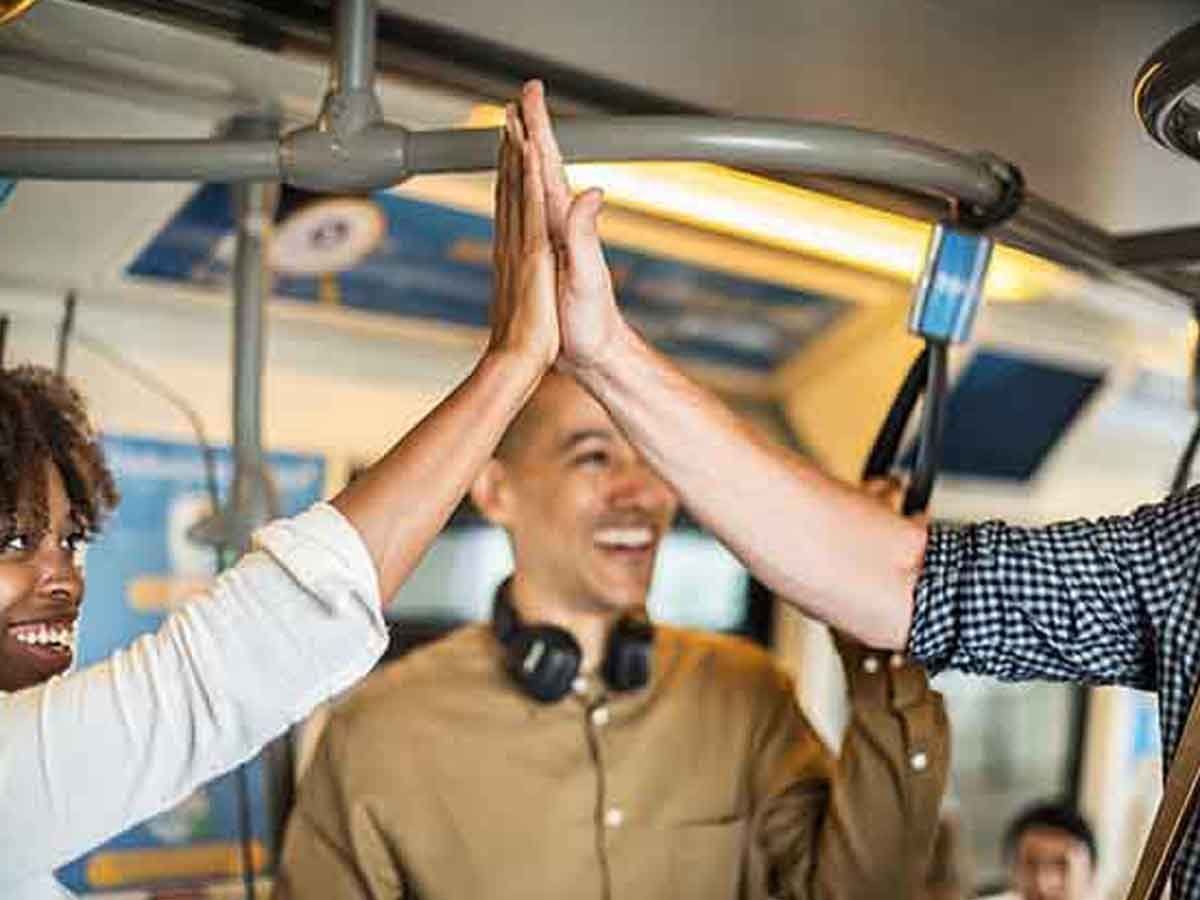 Conversations get louder and more animated, and everyone around them is sure to know they are from the United States. It's a feeling of joyous reunion that only US citizens can understand!