Photos That Prove The Royal Family Makes Mistakes Just Like The Rest Of Us
Whatever they do, the British royal family always exudes excellence and grace. Their imperial reputation seems to exclude them from the typical bloopers of human frailty.
Still, eagle-eyed fans have photographed embarrassing slip-ups that these royals would have preferred to keep hidden from the public eye. Here are some of the most hilarious ones we can all relate to. Enjoy!
Camilla's Dress Goes With the Wind
Most women understand that breezy days are not for short, silky dresses, yet it seems Queen Camilla doesn't. The then Queen Consort was caught struggling to maintain composure while a gust of wind blew up her powder blue dress, revealing her thighs.
This was at the christening of her granddaughter, Princess Charlotte, in 2015. Though she remained poised and prevented a major fashion faux pas, it was nonetheless discomfiting. 
Princess Beatrice's See-Through Disaster
As the granddaughter of the late Queen Elizabeth, Princess Beatrice is known for her graceful public appearances. Anyhow, her royal ties don't exempt her from wardrobe issues, as this dress wasn't her finest.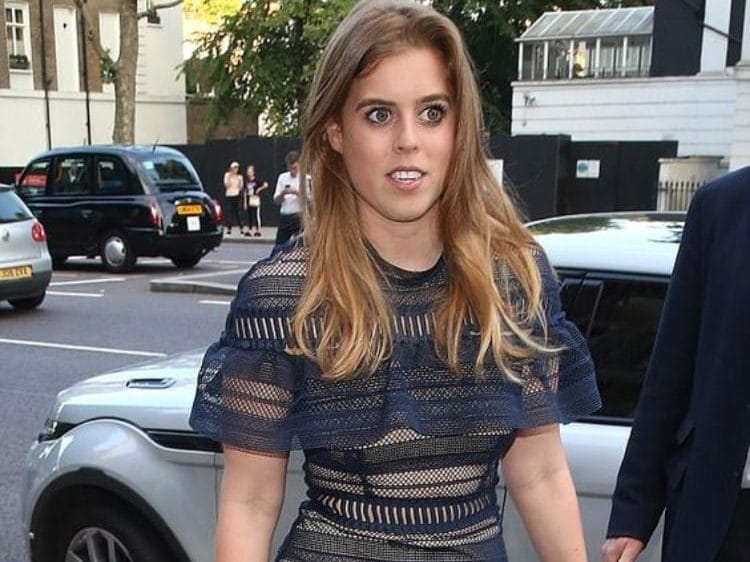 While attending the Victoria and Albert Museum Summer Party, she wore a navy-striped gown with a nude undergarment that gave the illusion that she was entirely exposed. As attractive as it seemed, it was a tad scandalous for someone of regal status.
The Queen Went Overboard With the Refreshments
A spilled cup of coffee never hurts anyone, right? Well, not when you're the incumbent head of the United Kingdom. The late Queen, while attending the birthday party of the former king of Greece, Constantine III, was pictured with coffee stains on her pastel blue dress.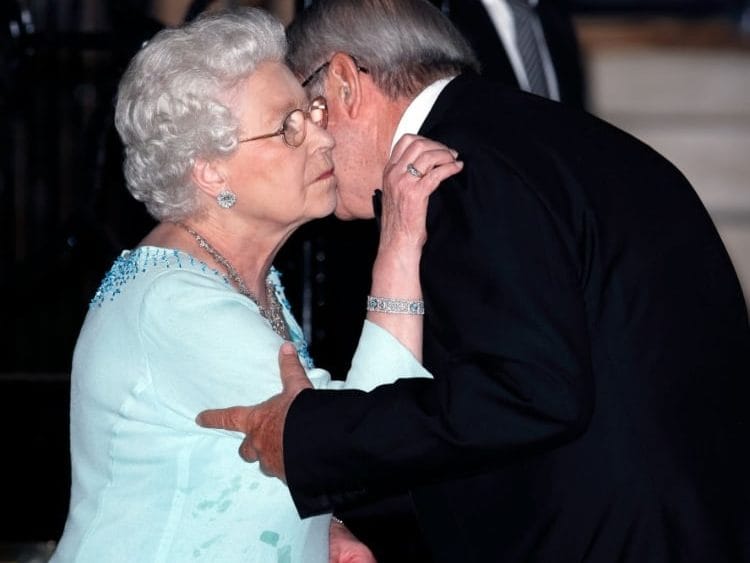 As she is known for her impeccable and flawless demeanor, this small accident came as a major jaw-dropper. Even so, the monarch appeared unfazed as she participated in the celebrations.
Meghan Markle's Little Fashion Mishap
The first thing to do with newly purchased outfits is strip off the return label so we don't accidentally walk around with it peeking above our collars. Still, the Duchess of Sussex overlooked this tiny detail during her 2018 tour of Australasia.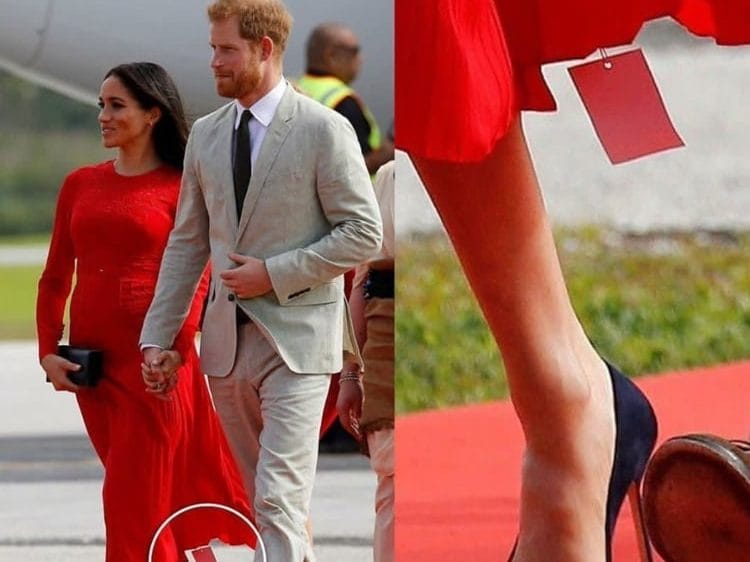 Sharp fans caught the tag swooping beneath her red self-portrait and floor-length gown and titillated Internet users. Many were surprised that Markle could make such a silly mistake—just like everyone else.
Even The Little Prince Receives a Rebuke
Former Duchess of Cambridge Kate Middleton was seen reprimanding a very goofy Prince Louis during the Platinum Jubilee Pageant while he was busy making silly faces. In an unexpected but relatable turn of events, Kate revealed herself as just another mother trying to raise her child properly.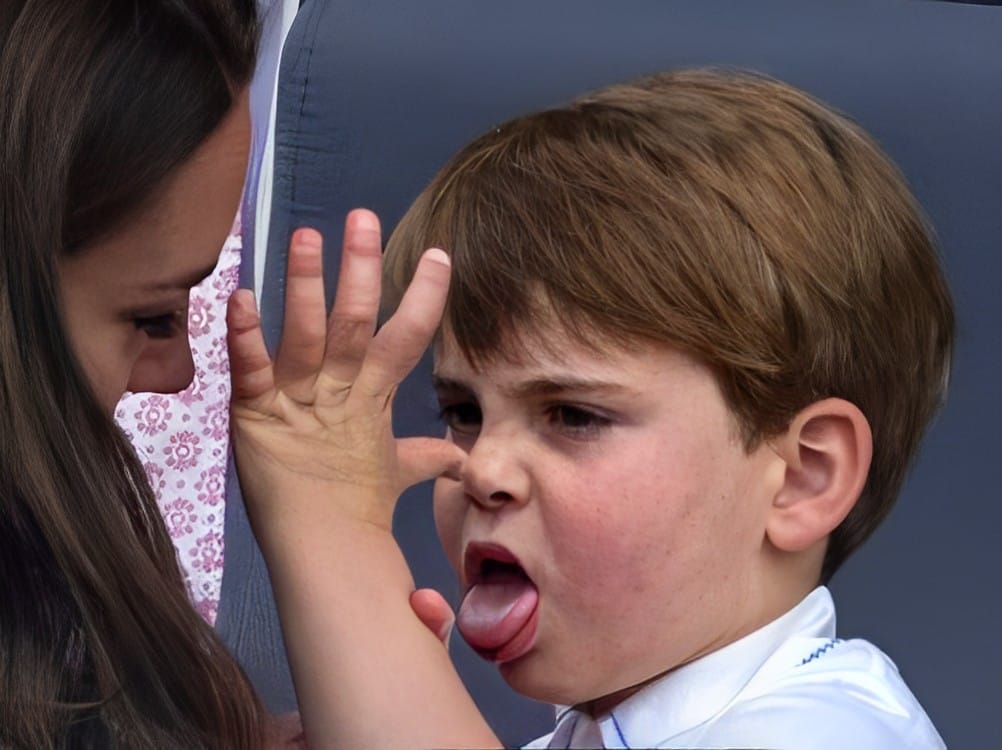 We must admit that in contrast to the formal, poised image of royalty we typically see, it was delightful to see this charming, unguarded side of Kate as a mother.
Kate Middleton's Near-Wardrobe-Malfunction Episode
The strong winds at Princess Eugenie's wedding made guests scramble for safety, even Kate Middleton was not left out. Her magnificent fuchsia dress was forced to splay out, but thankfully, Princess Kate's quick reactions stopped any clothing blunders from happening.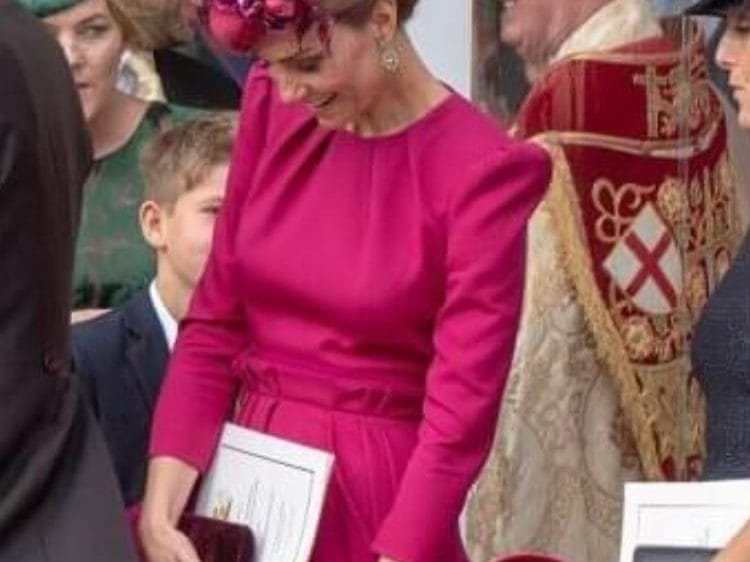 Instead, she used the occasion to jokingly reference Marilyn Monroe, a legendary star of Old Hollywood. We salute her ability to make a seemingly embarrassing situation into something humorous.
Prince William Strikes a Flexible Pose
The Duke of Cambridge has proven to the world that he is just as flexible as anyone else. Before a charity polo match, Prince William was seen practicing some yoga. He seemed pretty unconcerned about getting his white jeans soiled while striking a pose on the grass.
The fact that Prince William practiced yoga in front of the public shows that the royal family is not hesitant to embrace their eccentric and humorous side.
Princess Kate Shows Off Athletic Prowess
The royal family has refused to be excluded from any fun activities one might engage in.  A few months after giving birth to her son, the Princess of Wales was seen demonstrating her athletic prowess during a volleyball match.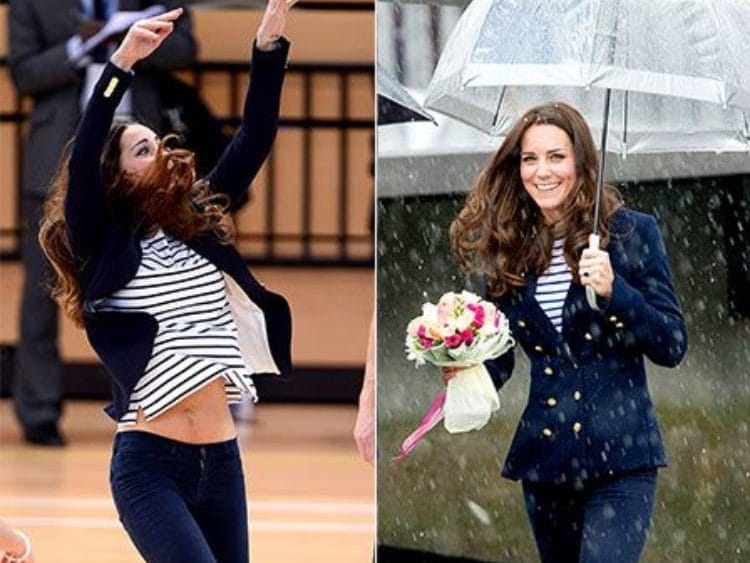 While playing the game, her shirt flew up showing off her perfectly toned abs. Considering that she just delivered a baby, we didn't expect the Princess to already be back in form and ready to join the fun.
Princess Kate's Little Slip-Up
While it is relatively common for a typical woman to trip over her own feet, it could be quite embarrassing for a princess. But when Princess Kate slipped a little at a St. Patrick's Day event, she simply laughed it off.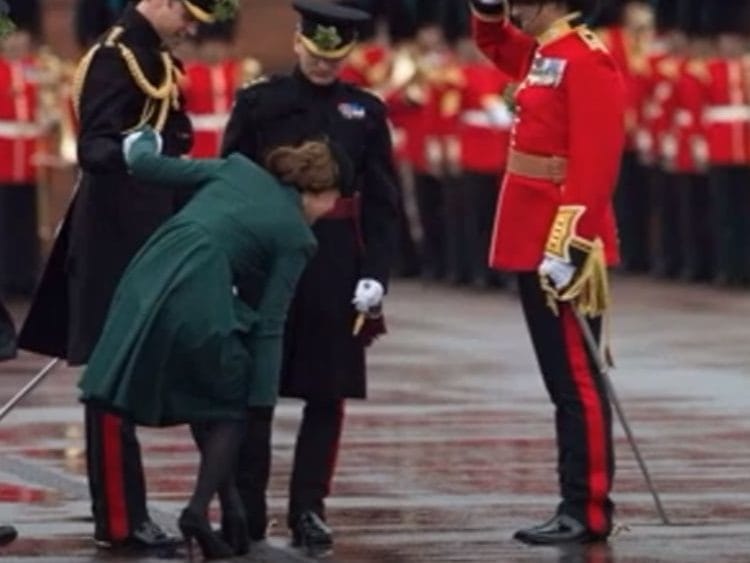 After all, she's only human and not perfect. It also helped to make the situation less unpleasant that Prince Charming was right by her side to assist her.
Princess Diana's Bold Headband
Princess Diana, known for her non-conformist ways, once again defied royal protocol with her bold fashion sense. At a high-profile gala dinner in 1985, the Princess repurposed an exquisite emerald choker gifted to her by the Queen, transforming it into a stunning headband.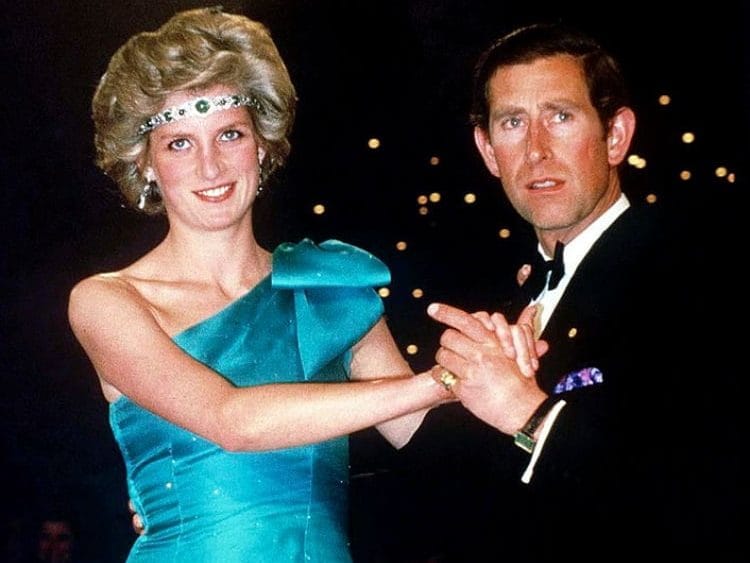 This daring move caused a stir in royal circles. Yet, the unconventional accessory added a touch of vibrancy and individuality to the formal affair, showcasing Princess Diana's rebellious spirit and relatable nature.
Royalty Put to the Test
In 1979, during a significant ceremony in Oman, Mother Nature unleashed her windy fury upon the Queen. Despite her struggle to keep her hat in place, she persisted with composure and elegance. This moment became etched in history as it shattered the perception of royals being infallible.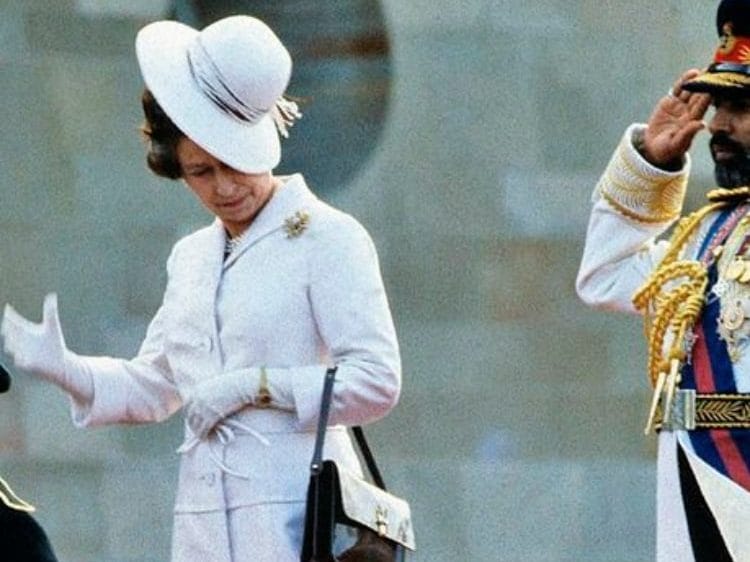 The Queen's relatable and vulnerable display reminded the world that even the highest echelons of society are not immune to the forces of nature and endeared her more to the public.
Meghan Markle's Dress Mishap
The Duchess of Sussex made a stunning appearance at a wedding with Prince Harry by her side on her 37th birthday. Nevertheless, a minor fashion mishap occurred when her top became slightly unbuttoned, revealing the lace of her undergarments as she waved.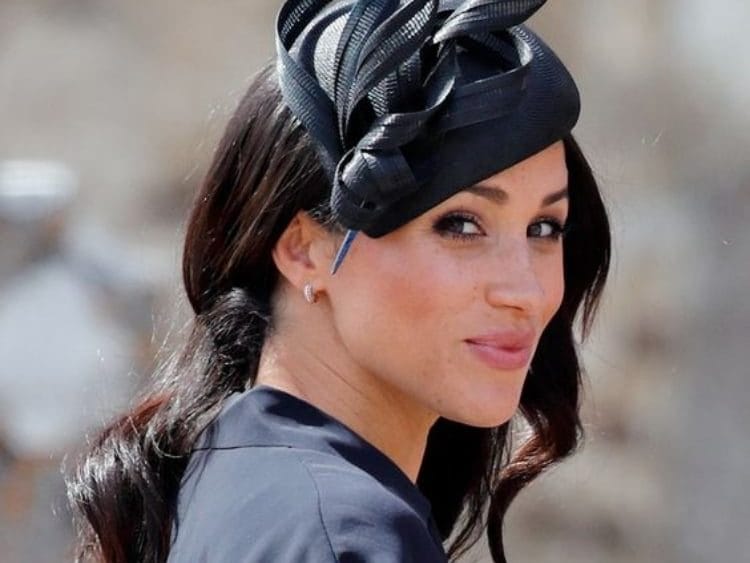 This unexpected moment highlighted the Duchess's relatable side and proved that even royalty experience embarrassing moments. It's a reminder that imperfections make us human, and being a royal doesn't change that fact.
A Game of Cricket in Heels
The Duchess of Cambridge once proved that she's not just a fashion icon but also a good sport, as she played a fun game of cricket with Prince William during one of their royal tours.
Despite the challenge of wearing heels and a stunning red coat, Kate showed her athletic and competitive side, leaving everyone surprised. This moment showed that even royalty let loose, enjoying a casual game of cricket.
A Double Dose of Embarrassment
Despite being the epitome of royalty, Her Majesty was not immune to the occasional wardrobe malfunction. The Queen's unfortunate day saw her struggle with a snapped purse strap and an unsightly stain on her dress. Nevertheless, she exhibited admirable composure, handling the mishap with elegance.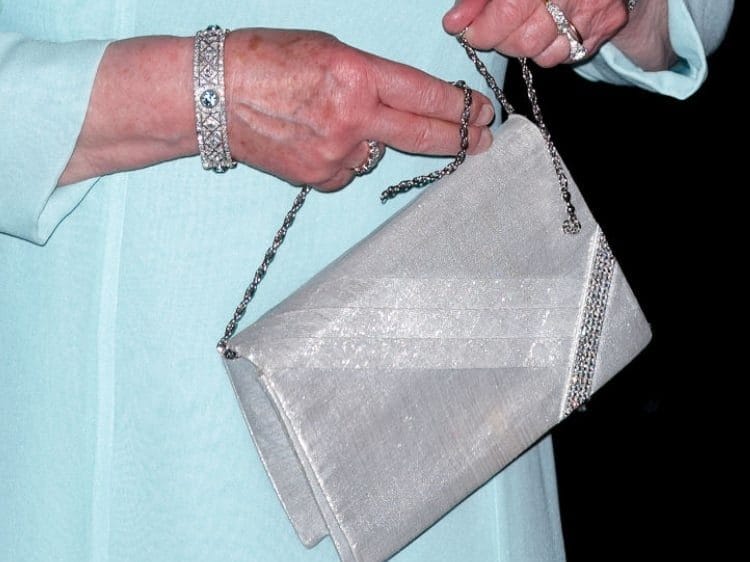 It was a moment that the Queen might have preferred to avoid, but remained unflappable on the outside, demonstrating the resilience and fortitude that has made her an icon of British history.
Pants for Royals: A Breezy Solution
Even the royals can't escape the challenges of a windy day. In 2011, as Kate Middleton arrived in Canada, her stunning yellow dress fell victim to a gust of wind, giving onlookers and soldiers an incredible view.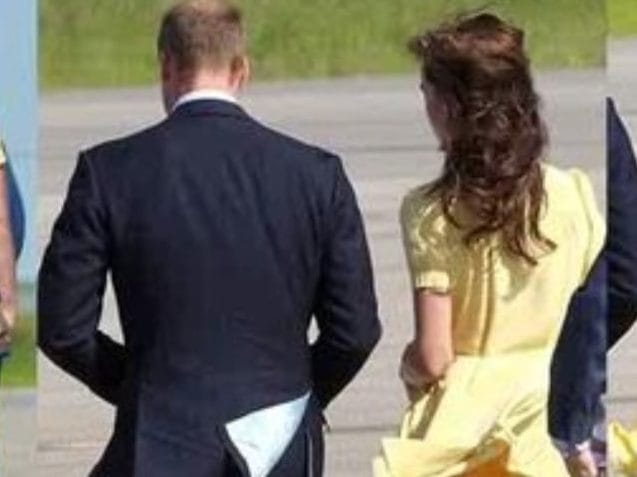 Despite the potentially embarrassing moment, Kate handled it with composure and elegance. Her poised response to the wardrobe hiccup shows that even the royals can navigate awkward situations with grace, proving they're just like the rest of us.
Meghan's Tailor Tack Tumble
Meghan Markle's minor fashion misstep proves that even royals can have style slip-ups. The Duchess of Sussex left the "tailor's tack" on her coat, creating an unintended design illusion.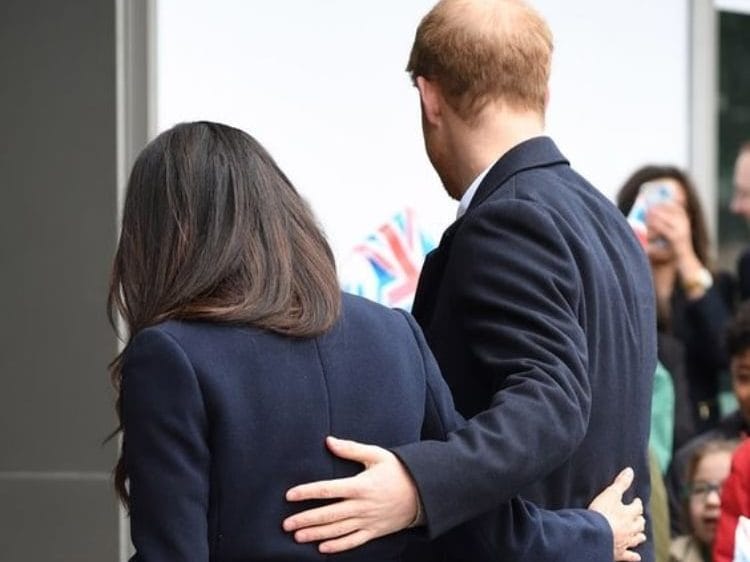 This tiny error only adds to her relatable appeal, reminding us that even the most elegant and polished individuals can experience a fashion faux pas. Embracing the mishap with humor, Meghan demonstrates that royalty can be just as human and lighthearted as anyone else.
Royal Kids Are Kids, Too
At 2018's Trooping the Colour, royal cousins Princess Charlotte, Savannah Phillips, and Prince George stole the show with their adorable antics. The trio giggled and made funny faces, defying the expectation of perfectly poised royal children.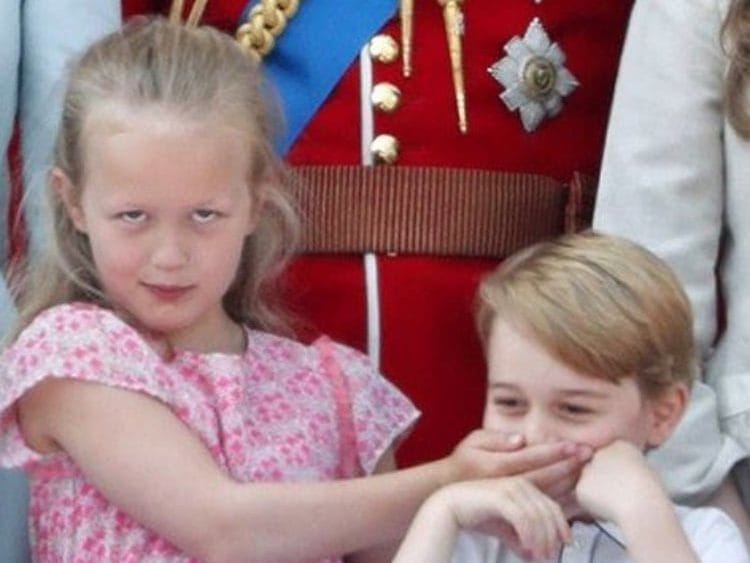 These candid moments remind us that even young royals can be lighthearted and playful. Like other kids, they enjoy being silly and having fun, proving that royalty is no barrier to childhood joy.
Camilla's Irresistible Snack Break
Even royalty can't resist a tempting treat! While visiting ITV's This Morning, Camilla, the former Duchess of Cornwall, was spotted sneaking delicious food between shots. Just like the rest of us, she couldn't help but indulge her taste buds, proving that royals are no exception to the allure of mouth-watering dishes.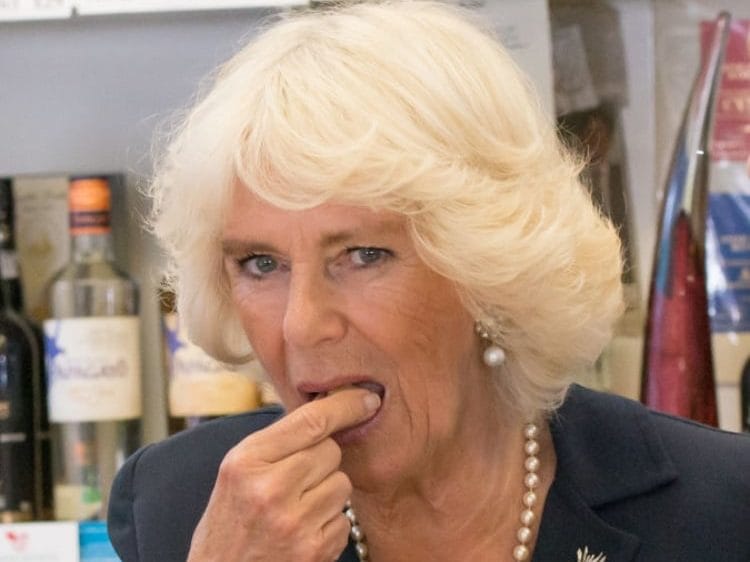 Although she appeared embarrassed when caught, Camilla's relatable snacking moment reminds us that even the royal family can enjoy life's simple pleasures.
Kate's Struggle With Breezy Skirt
It's not once that royals have dealt with windy encounters messing with their dressing. Kate Middleton faced a familiar fashion challenge when a gust of wind threatened her modesty at a London charity event. As she bent to accept flowers from a young girl, her skirt took flight.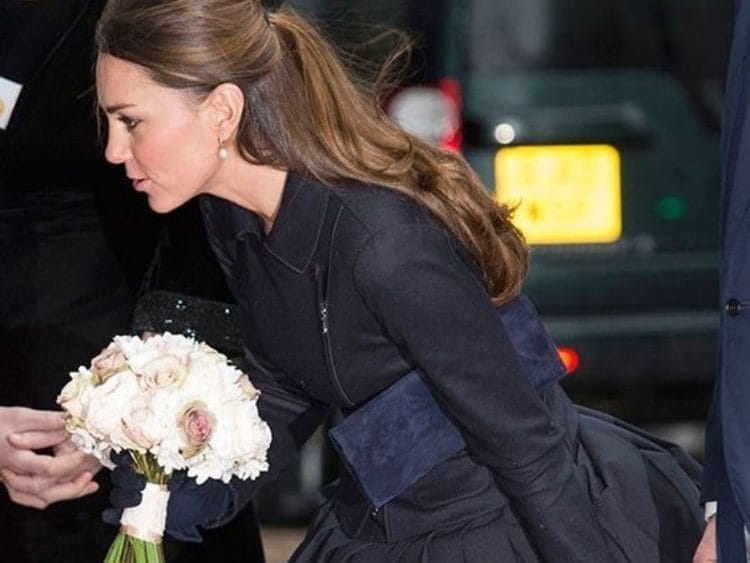 Yet, like a true professional, Kate maintained her composure, gracefully holding down her skirt while continuing the conversation.
Wrinkle, Wrinkle, Wedding Dress
Every bride's dress is special, but Princess Diana's was a true work of art. Hand-embroidered with thousands of pearls and sequins, this ivory gown cost over a hundred thousand dollars and was one of the most closely guarded dresses in royal history.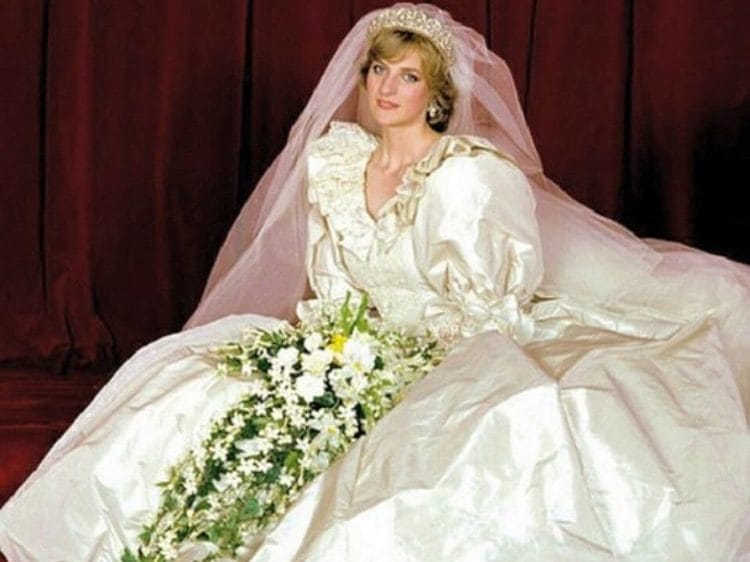 Even though it took months to make, it couldn't escape being wrinkled as Diana traveled in a carriage to her wedding venue. Despite this last-minute mishap, the Princess smiled her way through the ceremony. 
Kate Takes Control of Tantrums
When Princess Charlotte was younger, she joined her immediate family on a royal tour of Germany and Poland. Everything went smoothly until they were about to board the helicopter that would take them home at an airport in Hamburg.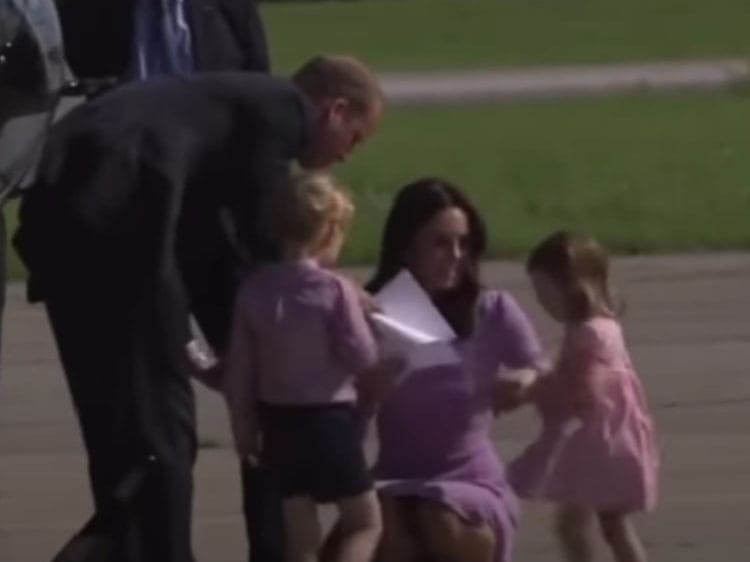 Then Charlotte protested, fell to the ground, and wanted to sit there in her beautiful pink dress. Rather than feel embarrassed, Kate calmed her daughter down and eventually scooped the little girl into her arms.
Camilla Lets Her Face Do the Talking
Camilla, the Queen Consort of the United Kingdom, knows that sometimes you have to let yourself be expressive. We're unsure what went wrong here, but she seems to be speaking with someone.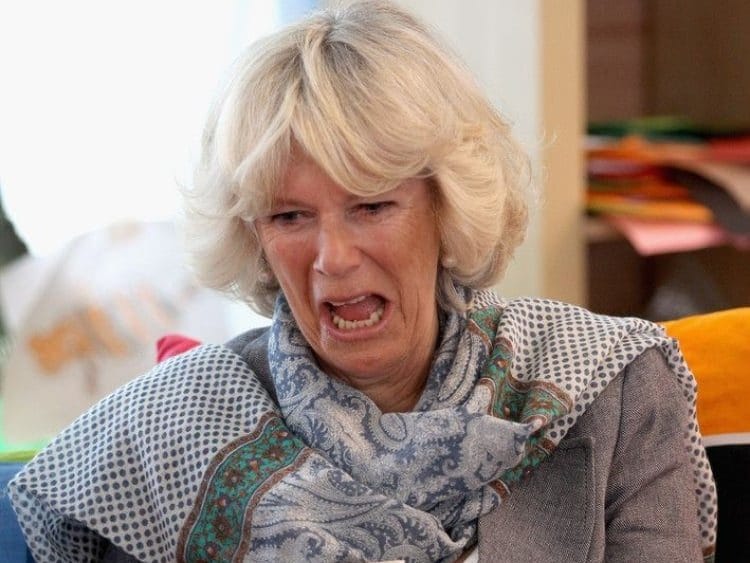 Did the person say something that irked the Queen Consort? Only she knew. One thing we're sure of, however, is that Camilla handled the situation well and kept her composure. Props to royal training!
Winds Try to Mess With Kate
Kate, the Duchess of Cambridge, might have changed her choice of clothing if she had known how breezy it would be during her tour of India.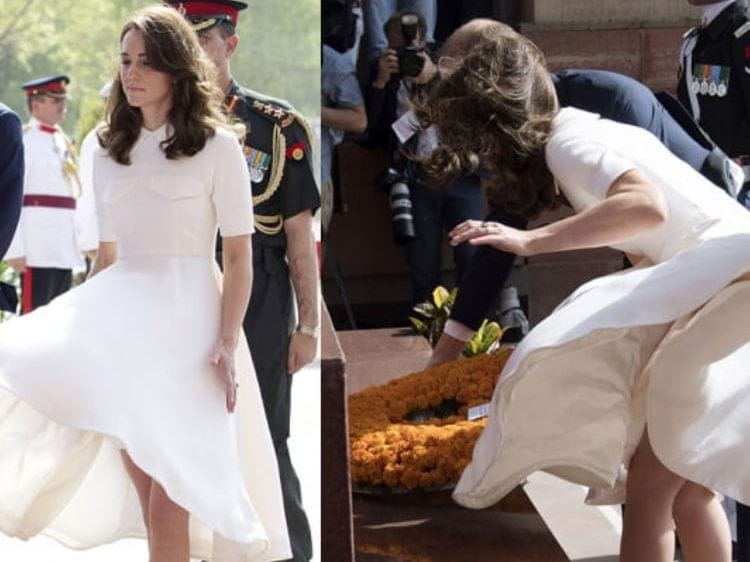 The world was truly impressed at how swiftly her hands moved to hold down the hem of her white dress to prevent it from being blown up by the wind. What a brilliant way to avoid a Marilyn Monroe moment.
Charlotte's Grandad Is the Coolest
Contrary to popular belief, Charlotte, the Princess of Wales, didn't make this expression at the crowds or the paparazzi. Her parents had participated in a boat race at the Isle of Wight.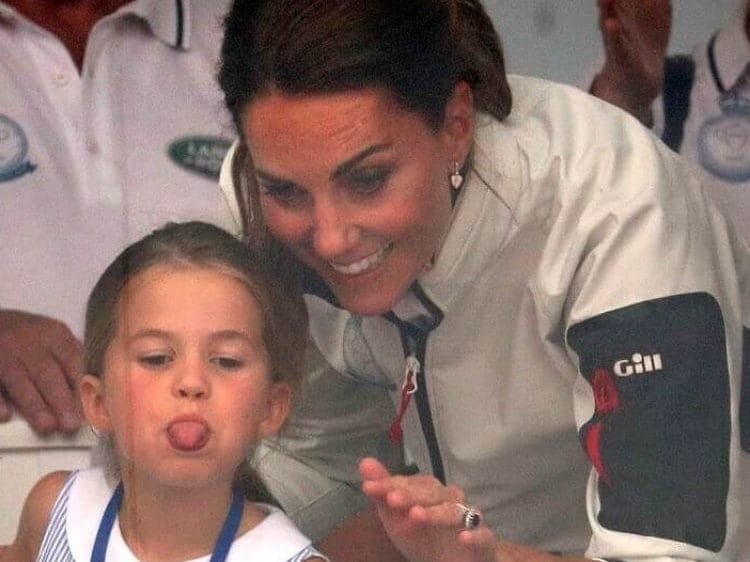 While the contest lasted, she waited with her brother and grandfather, cheering on the Duke and Duchess. After the competition, Kate returned to Charlotte, who threw her grandad a silly face. Don't you wish all grandpas were this chill?