San Francisco Turns into 'American Disgrace'—Youths Assault and Steal from Moms Using Baseball Bats
In San Francisco's latest crime wave, kids with baseball bats are robbing moms and nannies on the way to or from school.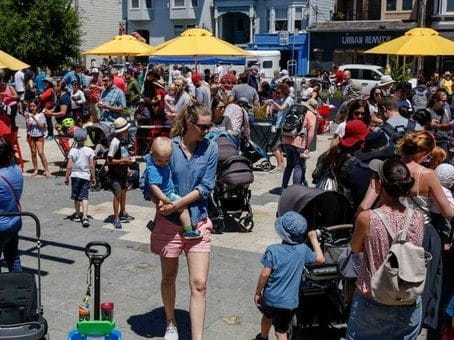 Noe Valley, a San Francisco neighborhood, is known as "stroller valley" because many young families are settling there. Sadly, some weeks back, 11 phones were stolen, and it is thought that the same gang targets moms picking up their kids from school.
The Assailants Are Said to Have Hit a Woman
Apparently, it had been reported that one of the culprits hit a woman with a baseball bat and punched another one in the face before getting away. In another case, a pregnant mother was approached by masked minors who subsequently escaped in a stolen getaway car.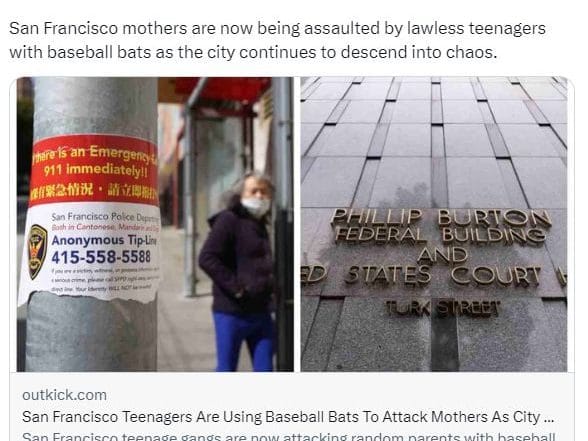 Nevertheless, police arrested one adolescent in June 2023 connected to the 11-phone crime and are looking for the others.
Councilman Thinks the Kids Not Being in School is Affecting the City
Rafael Mandelman, a member of the legislatively-accountable San Francisco Board of Supervisors, remarked that an increasing number of minors are "doing these awful things." "I think what happened with kids not being in school is something that we'll be experiencing for a while," he said.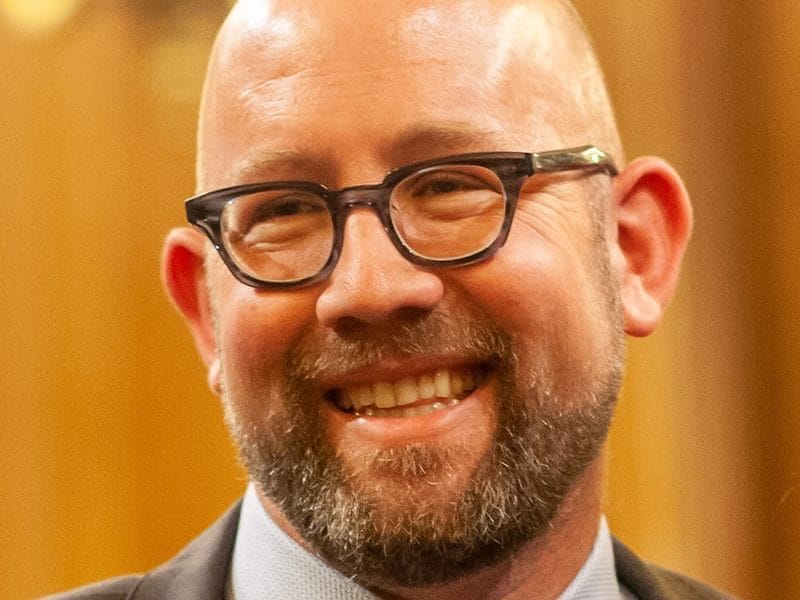 He went on to say, "In any case, this is likely to have had a disproportionate impact on vulnerable groups. Sociologically, who knows what happened, but I wouldn't be surprised if the consequences are felt for generations to come."
Is the Police Any Help to this Robbery?
One of the latest attack victims, who only gave her name as CW, said that the police seemed to have "zero interest" in looking into her attack.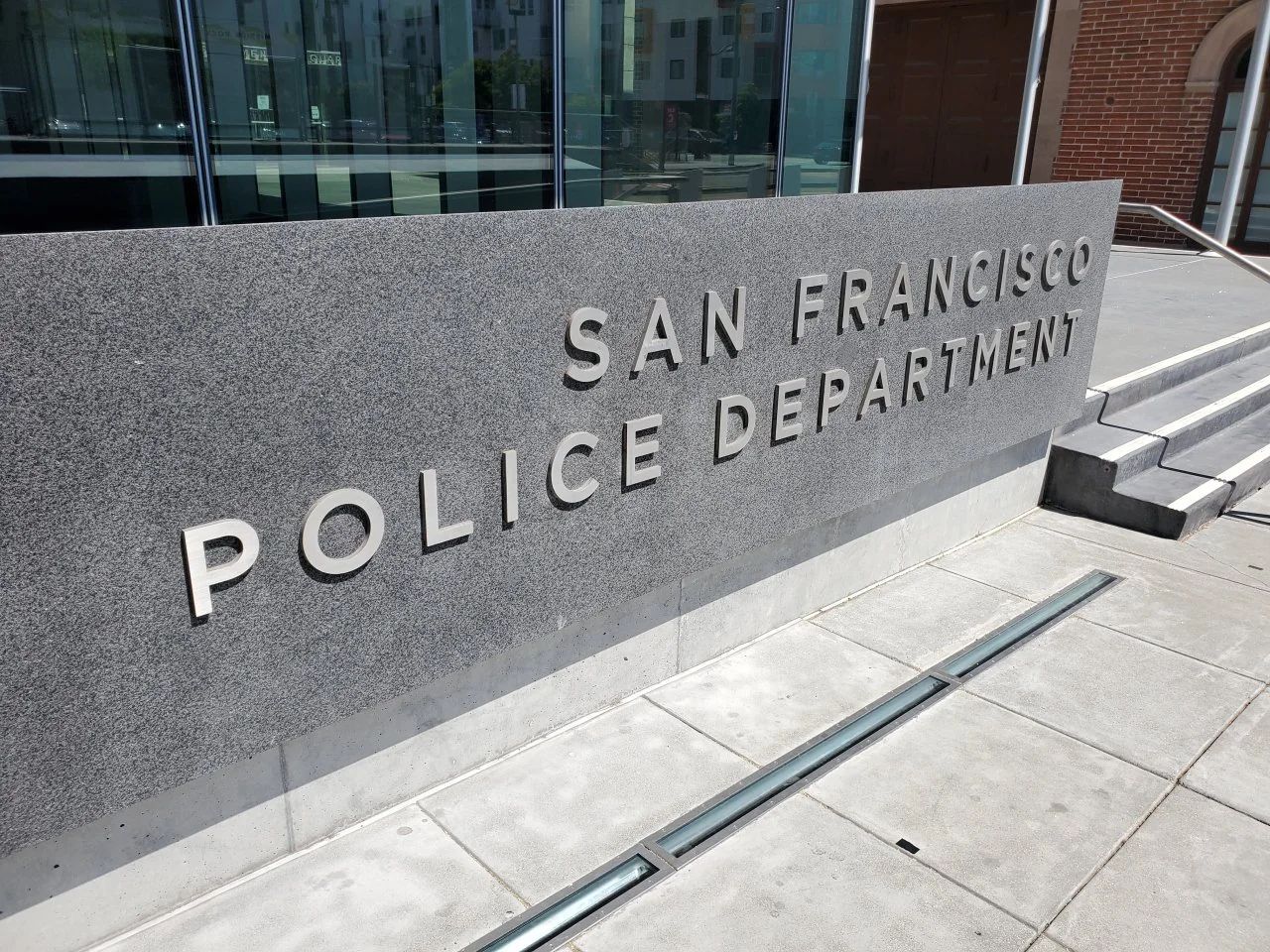 When she sent an email to a police officer asking who she could talk to to help "improve how these things are handled," the officer told her to "do your own research." It turns out the police have not been helpful in this case.
San Francisco Is Becoming Unsafe
This incident is just another example of San Francisco's downward spiral. Because of security concerns, many companies have left, and homeless camps have taken over the streets.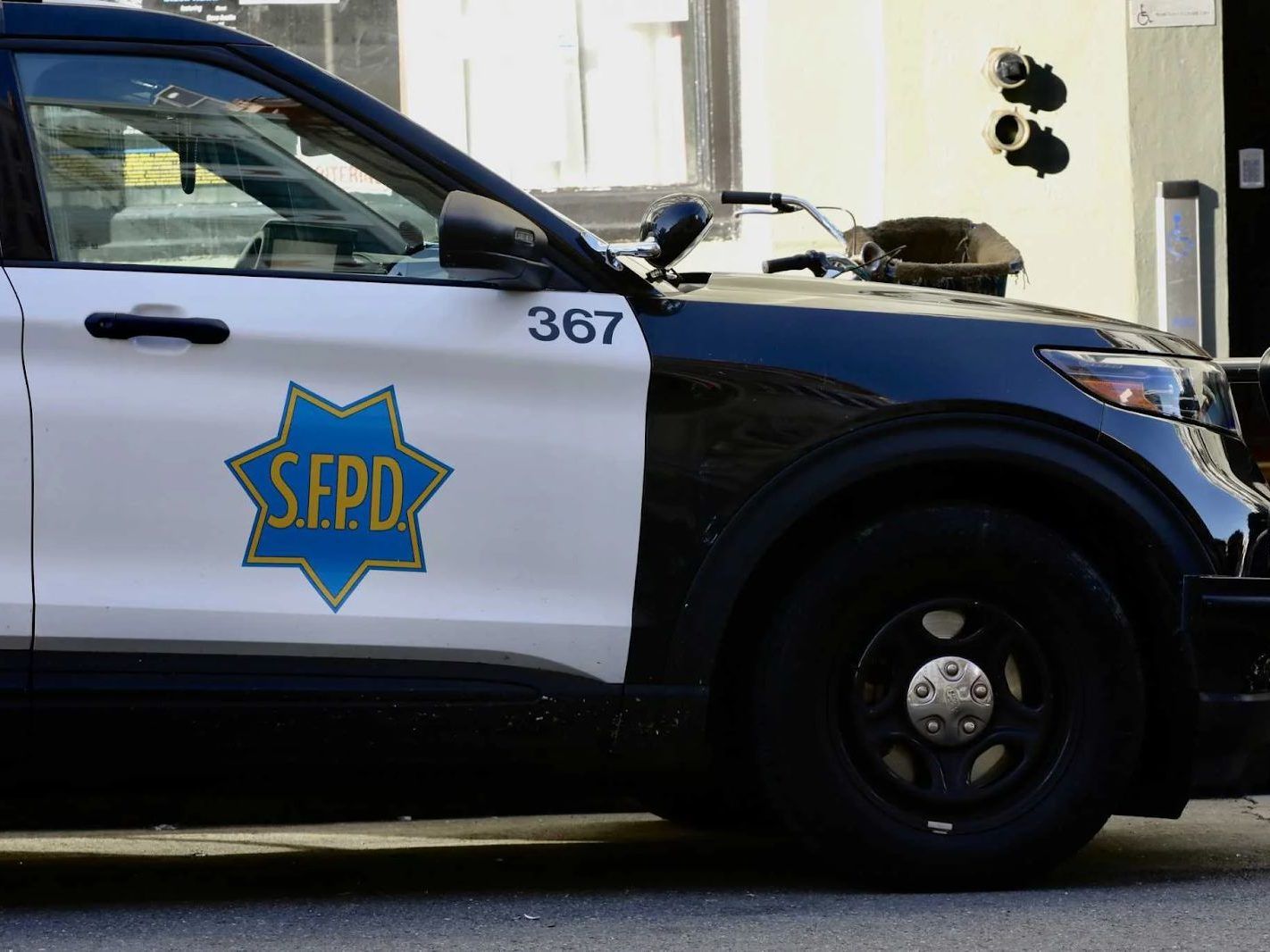 Residents are fleeing the city in droves, enraged by the San Francisco District Attorney's failure to prosecute criminals. "The City by the Bay" has become a poster city for what happens when policies and a pandering agenda collide, and the situation is unlikely to improve anytime soon.