'Services are invaluable'- Flight Attendant Explains Why Demanding $92 Hourly for Her Job is Fair
TikTok user Megs Gordon recently went viral when she released a video stating that $92 per hour is the fair hourly rate for flight attendants.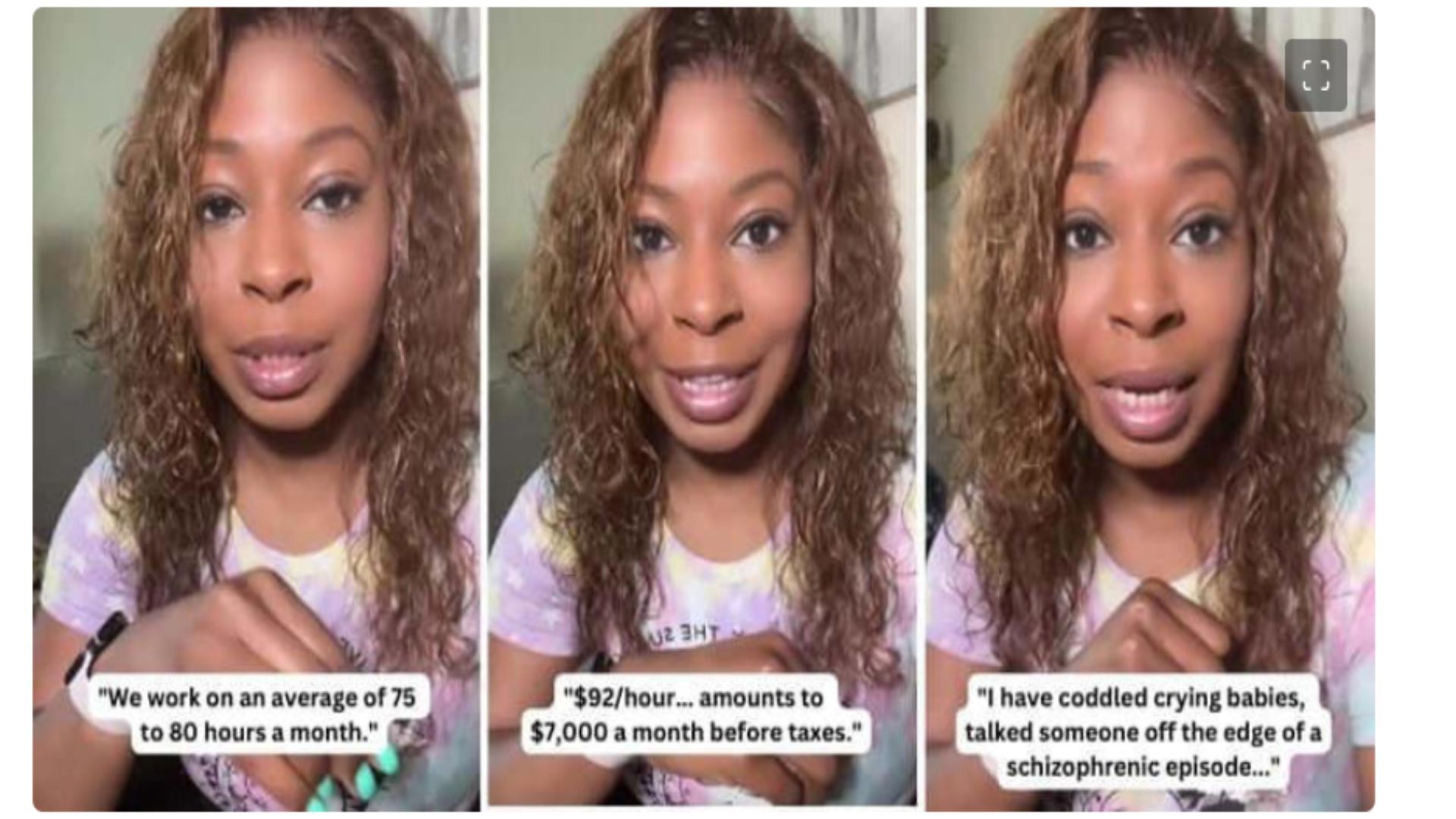 And while the internet is certainly responding with mixed feelings, the general consensus is that for what flight attendants actually do, they absolutely deserve to be paid more than they are.
Break Downing the Average Flight Attendant Wage
According to Indeed, the average hourly wage for a flight attendant is $27.70. But flight attendants don't work the standard schedule—they only work between 75 and 105 hours per month. That means, they make between $2,000 and $3,000 monthly.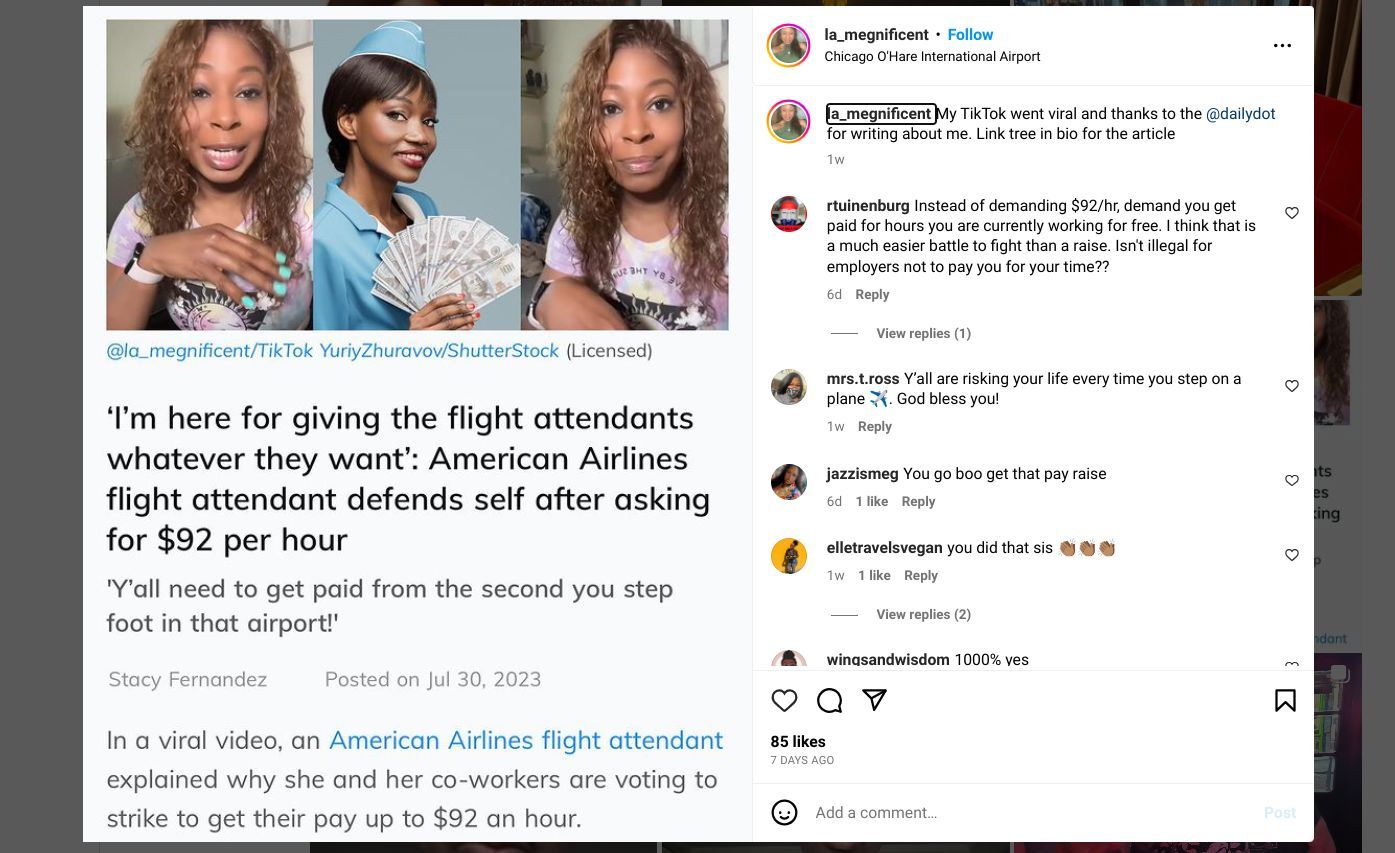 While that's slightly more than the national minimum wage, it doesn't even compare to the income of many specialized trades.
Gordon Explains Why $92 Is a Fair Wage for Flight Attendants
Megs explains that after 14 years of service, she still doesn't get paid for her time spent working pre-departure or even boarding, her hourly rate is solely based on flight time.
Megs also claims that flight attendants offer invaluable services. She has "coddled crying babies, talked someone off the edge of a schizophrenic episode, [and] put out fires at 30,000 feet in the air."
What Does the World Have to Say?
As with most viral videos, user comments report divided feelings as to whether or not they think Gordon is right about the need to increase the hourly wage of flight attendants.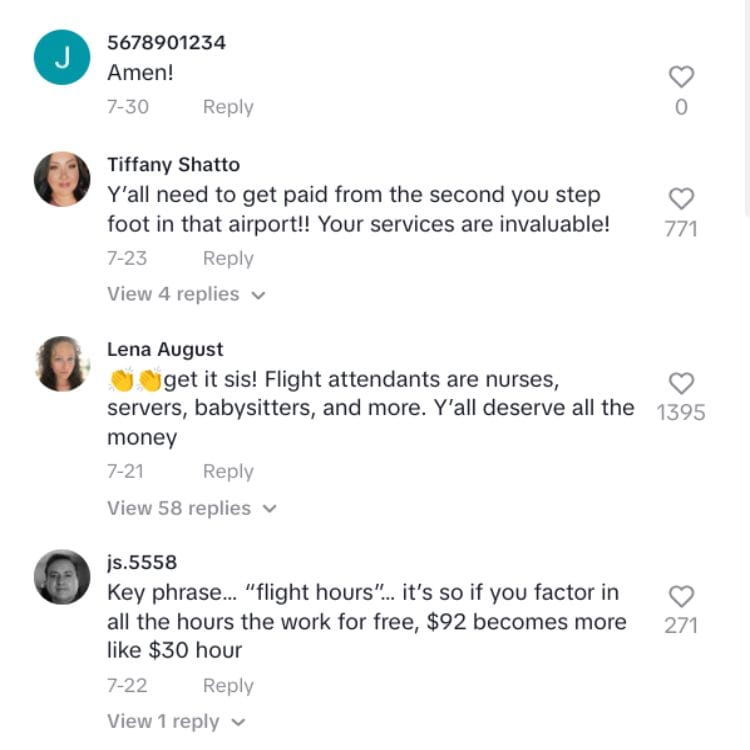 However, most commenters have responded in support of Gordon and other flight attendants in the industry, stating that flight attendants are "nurses, services, babysitters, and more."
The Importance of the Viral Video
In a recent Instagram post, Gordon stated that it's time for flight attendants to come together in a strike vote to get the compensation they deserve.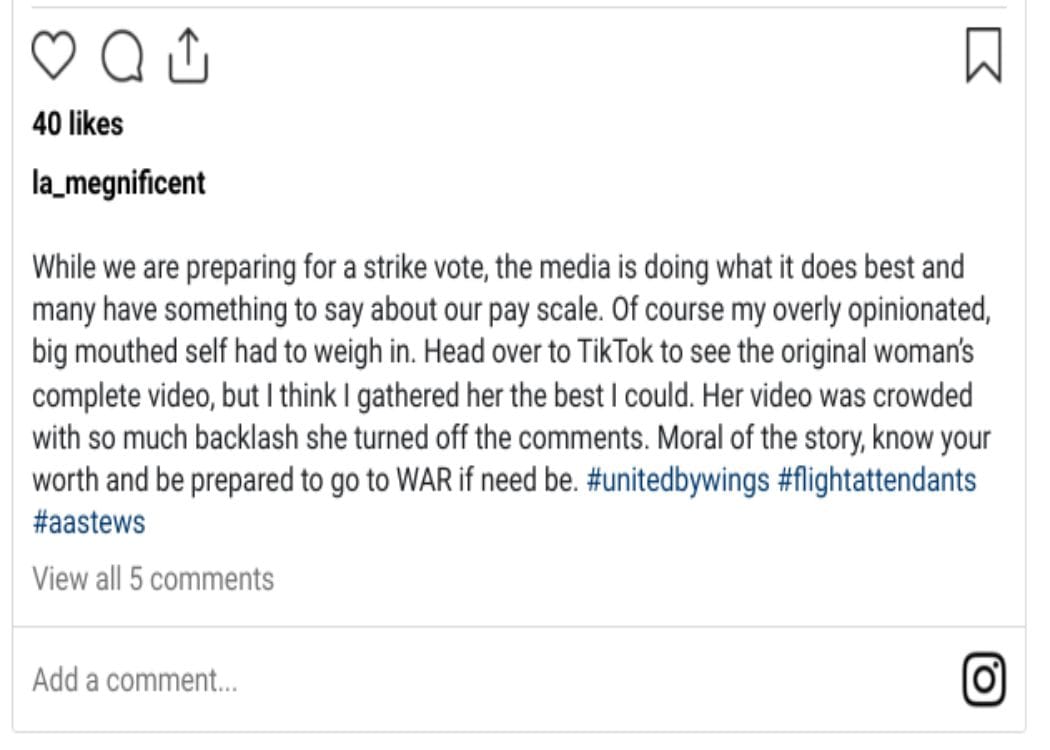 She hopes that her videos, as well as the media attention they receive, will help flight attendants fight for their worth and repair the unfair pay scale.