How One Man Got Lost for Almost 200 Miles in a Sandstorm During the World's Hardest Race
In 1994, Italian ultramarathon runner Mauro Prosperi entered the grueling Marathon des Sables with high hopes of winning. However, his dream turned into a nightmare when he became disoriented and lost in the Sahara Desert on the fourth day of the race.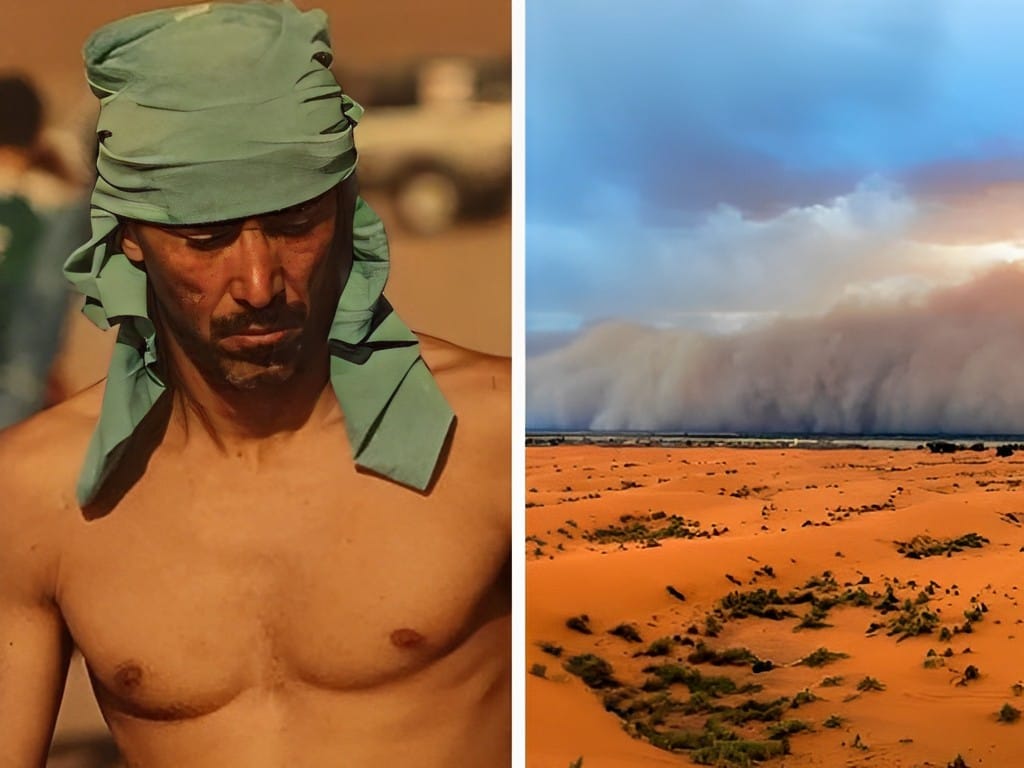 Despite enduring extreme conditions and a near-death experience, Prosperi survived his harrowing ordeal and went on to inspire others with his story of survival.
Running for Six Days
The Marathon des Sables pushes even the most skilled athletes to their limits. The numbers alone are staggering: it's a six-day race that spans about 156 miles through the unforgiving terrain of the Sahara Desert. Participants face scorching temperatures that can exceed 122 degrees Fahrenheit by midday.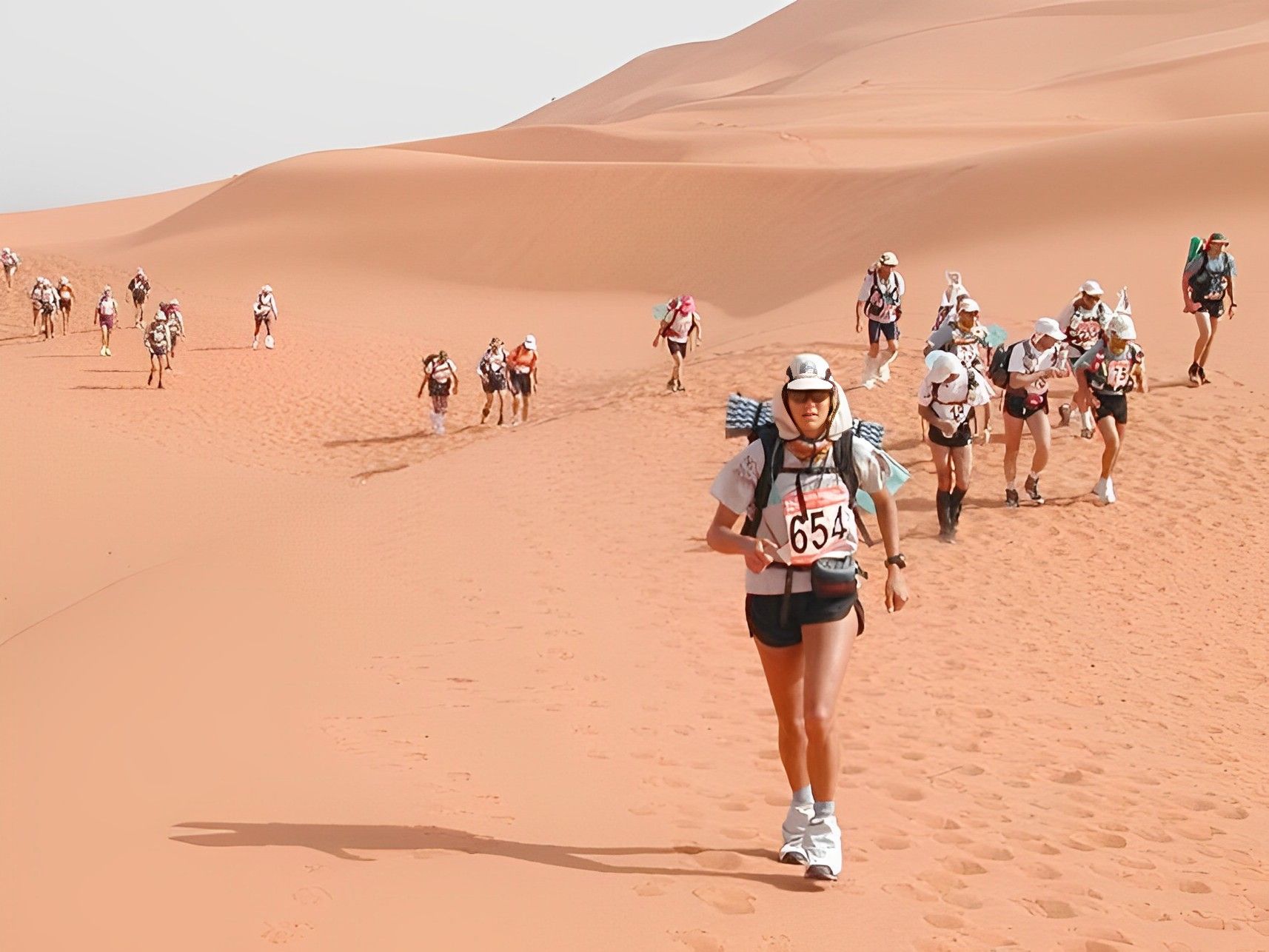 It's like running six back-to-back marathons in a sweltering oven while carrying over 20 pounds of food and gear. The intensity of this race requires an incredible amount of physical and mental strength, endurance, and resilience. 
Most Don't Finish
Out of all the participants who took part in the race, almost half dropped out before reaching the finish line. The remaining runners had to endure a grueling test of endurance while facing physical challenges like blistered feet, dehydration, and even hallucinations.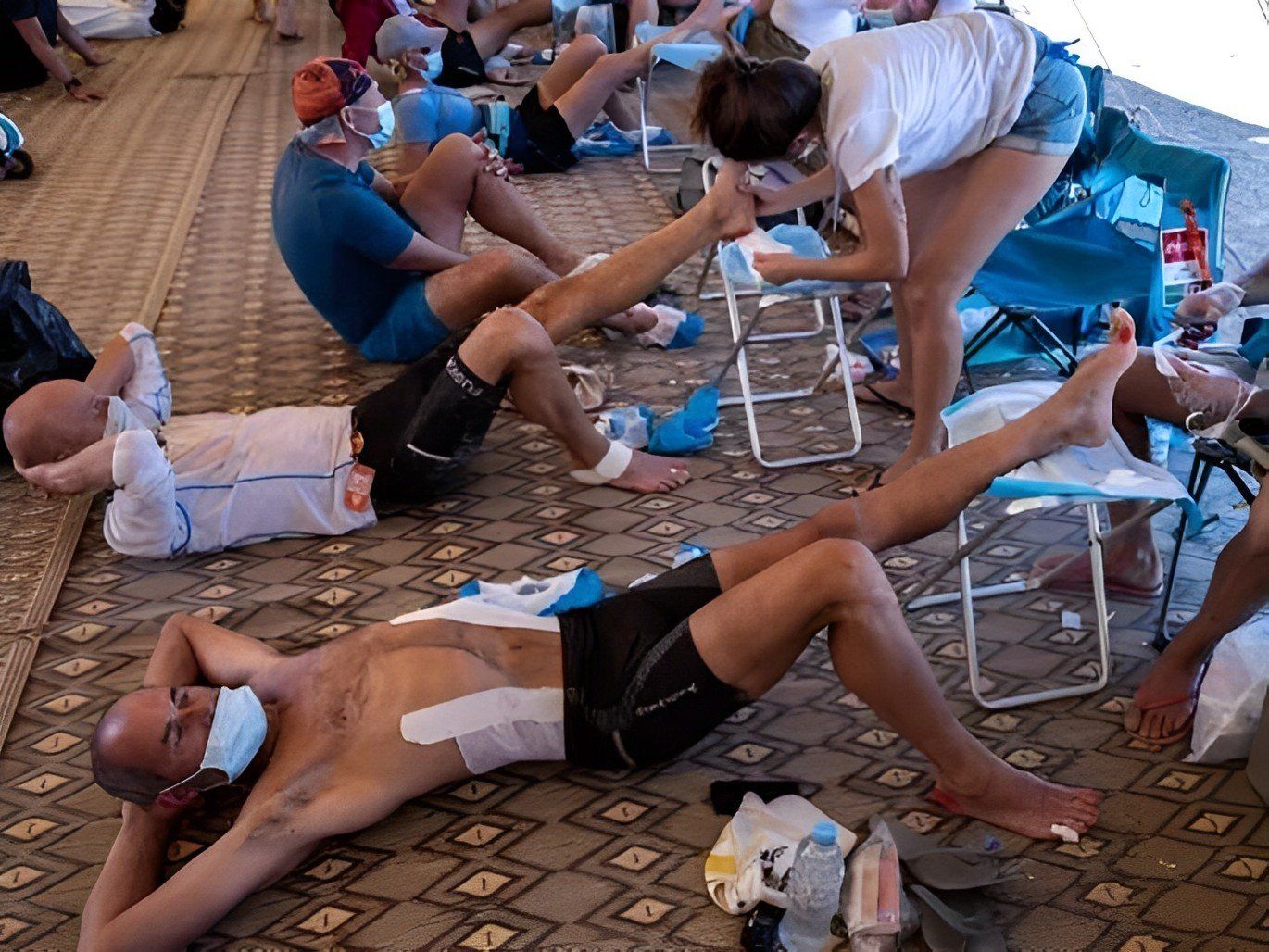 Despite these hardships, those who managed to cross the finish line can be proud of themselves for completing one of the most challenging endurance races in the world. Their determination and resilience are remarkable, showing how the mind can overcome physical limitations.
Robinson Crusoe of the Sahara
During this remarkable race, a story emerged of a man who lost his way during a sandstorm. Veering almost 186 miles (or 300 kilometers) off-course, he ended up stranded in the desert for a week. In other words, he veered off-course for about 30 miles longer than the entire race itself!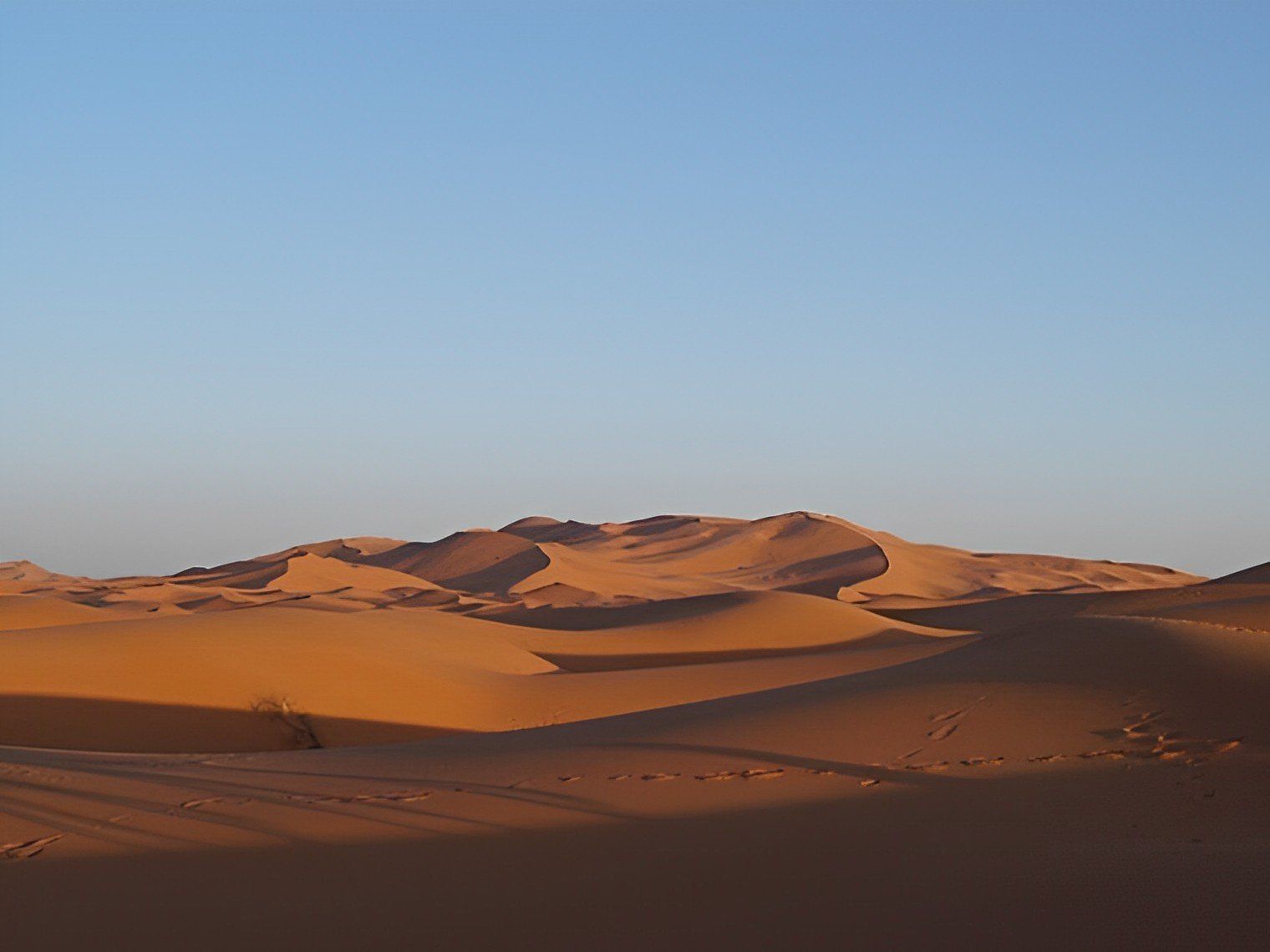 Somehow, however, he managed to survive in that incredibly harsh landscape. The tale of how he did it inspired others to coin a new nickname for the lucky runner: The Robinson Crusoe of the Sahara.
Do Not Surrender
His real name was Mauro Prosperi, a 39-year-old endurance runner from Italy. When he was lost for over a week in the desert, he became almost like a desert snake or scorpion. He followed his instincts and lived by the rules of the sun.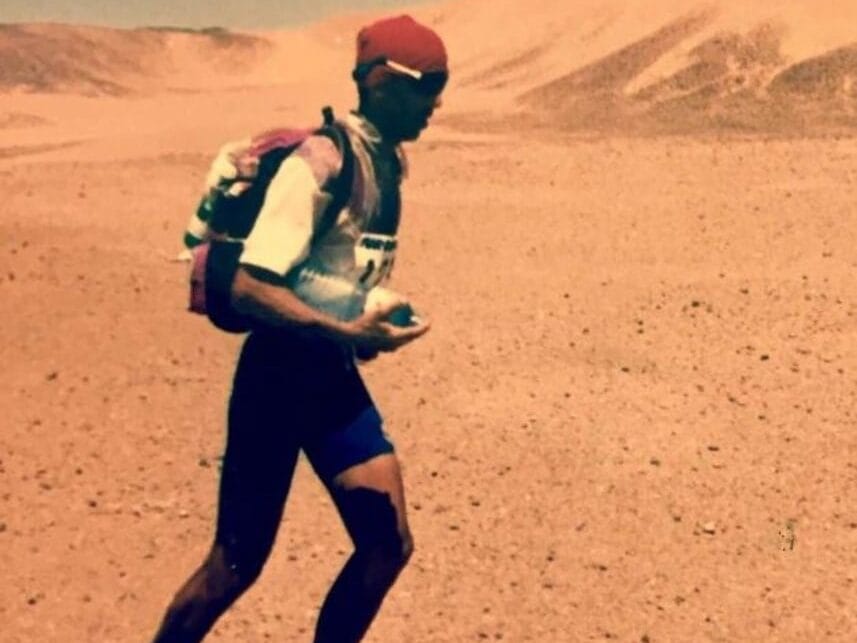 He later shared with Men's Journal that during this time, he was solely focused on survival, repeating the mantra, "Do not surrender" to himself. Despite his incredible tale of survival and endurance, one man insisted that Mauro was telling a lie. 
How the Race Works Nowadays
Nowadays, as many as 1,200 people compete in the Marathon des Sables. To ensure their safety, all participants carry GPS with them. Furthermore, the race is carefully monitored from two helicopters, and 45 medical officers stand nearby ready to help those who need it.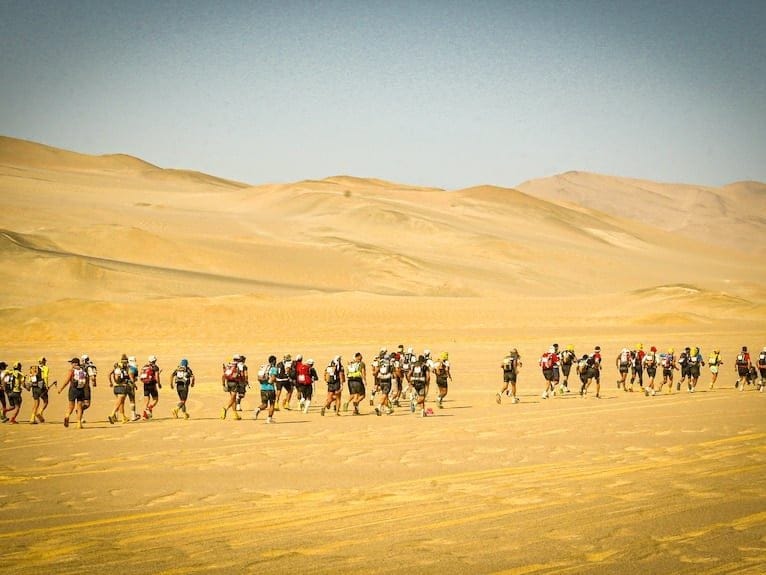 Also, there are plenty of checkpoints along the route where participants can get drinking water. In total, about 120,000 liters of water are provided. These measures help to ensure that the marathon remains tough as well as safe. 
How the Race Worked in the '90s
Back in 1994, however, things were different. Rather than a globally recognized race with 1,200 participants, the Marathon des Sables was little known and only attracted 80 runners. Mauro Prosperi was one of them.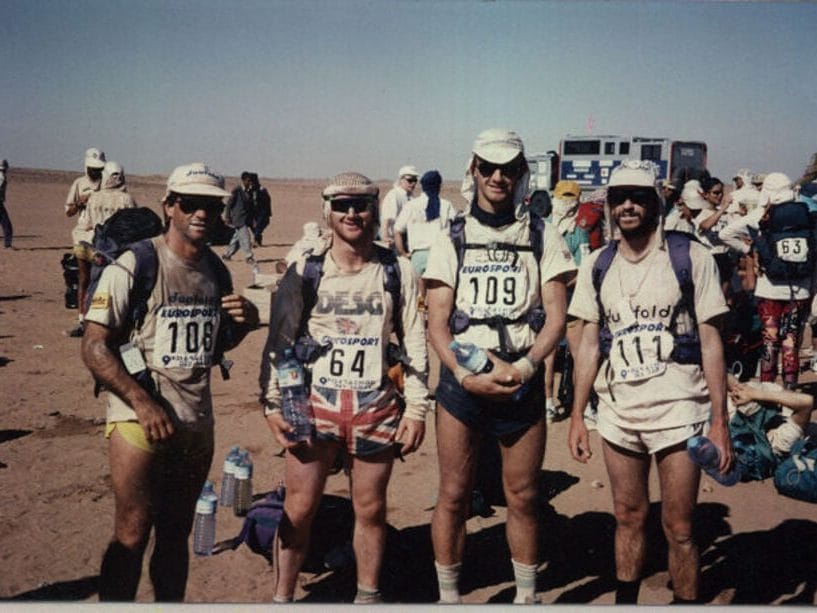 Prosperi was a police officer at the time. He heard about the race from a friend who described it as amazing but incredibly tough. Being a lover of challenges, Prosperi started training right away, running 25 miles a day and gradually reducing his water intake to get used to dehydration. 
A Life or Death Form
Between his job duties and daily training for the Marathon des Sables, Mauro was rarely (if ever) home. Understandably, this annoyed his wife. As if that wasn't enough, before starting the race, he even had to sign a form with instructions on where to send his body in case he died during the race.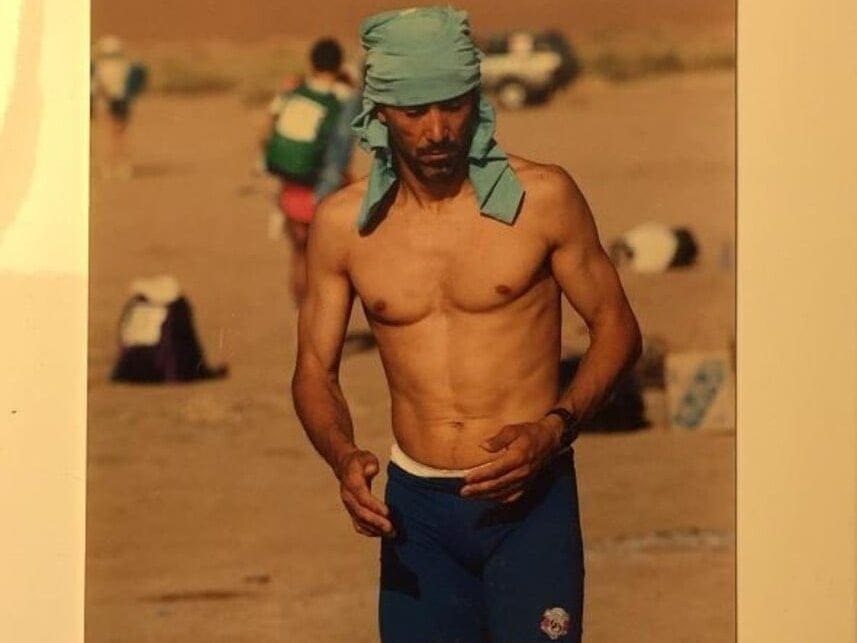 He wrote that his body should be sent back to his wife in Sicily. Although concerned, he reassured his wife that the worst thing that could happen to him was a little sunburn.
A Promising Start
The first three days of the marathon went well. Prosperi covered nearly 60 miles, mostly across sand dunes but also over rocks and salt beds. This put him in seventh place as the fourth day began. He was starting to feel confident and wondered if he had a chance at winning.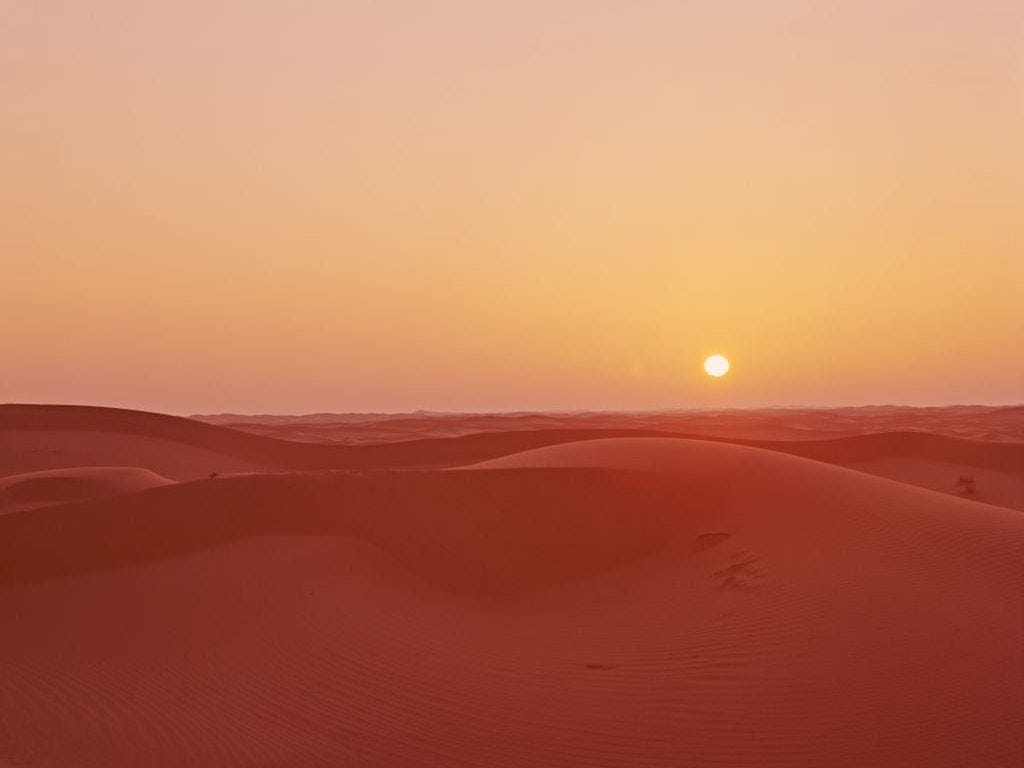 However, he didn't know that a sandstorm was on its way. Alongside the deadly heat of a scorching sun, the Sahara desert is also known for its fierce sandstorms that can last for days.
A Sandstorm Begins
When a desert experiences high winds, sand particles on the ground start vibrating and are lifted into the air to form a sandstorm. These storms can grow to nearly 50 feet in height and travel at 25 miles per hour.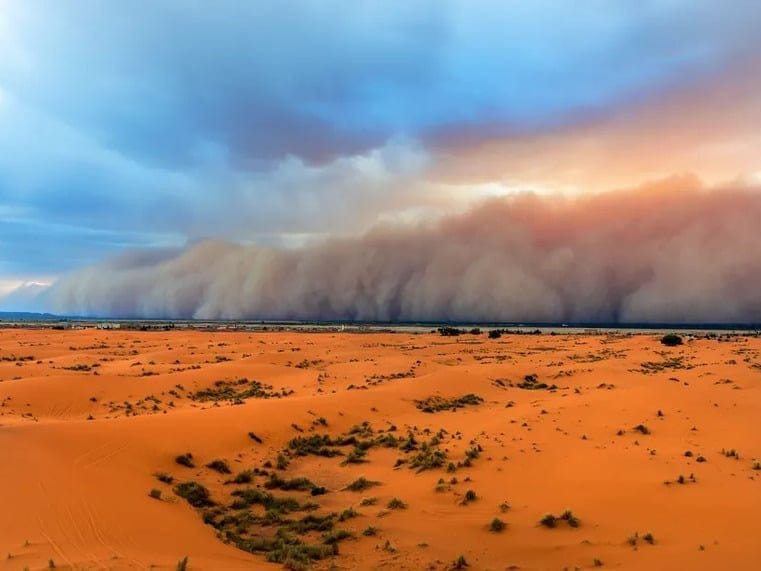 The sand in the storm can lash the skin, eyes, and throat causing intense pain and discomfort — especially if you're caught in the center of the storm. Prosperi later said he was blinded, had trouble breathing, and felt like he was trapped in a "storm of needles." 
Ignoring the Authorities
Before the race began, the Marathon des Sables organizers told all participants to stop and take cover if any sandstorms hit. For fear of losing his position in the race among other concerns, Prosperi chose to ignore that advice. Instead, he kept moving.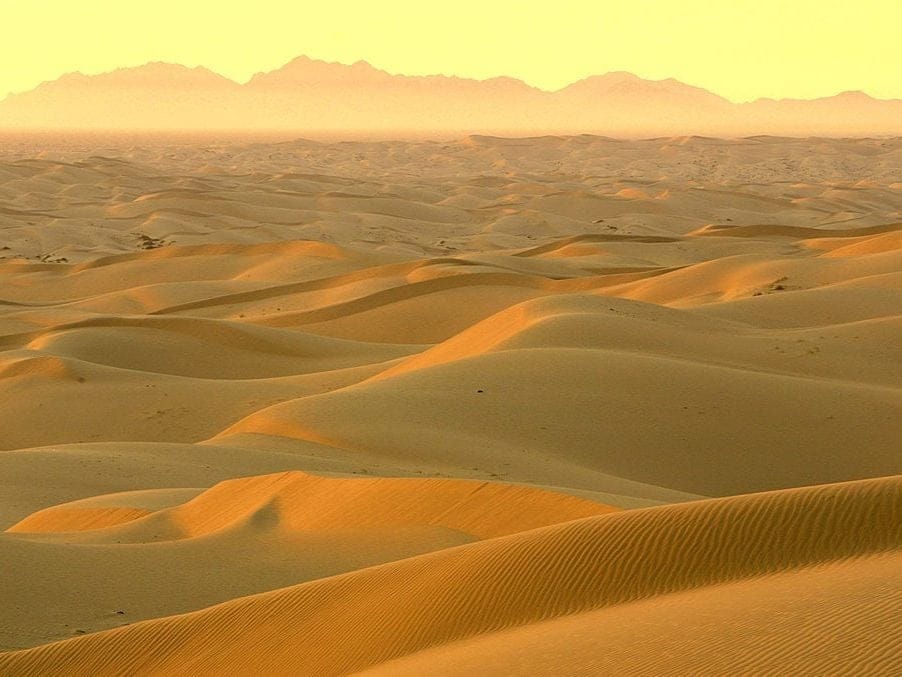 After eight hours caught in the storm, he emerged to find himself all alone in the desert. It was nighttime, so he chose to sleep in the dunes. He told himself that when morning came, he'd use his compass and map to find a checkpoint.
A Big Problem
Unfortunately, after spending the night in the dunes during a sandstorm, the morning didn't bring relief. Instead, Prosperi woke up to find that the landscape had completely changed. It was unrecognizable to him.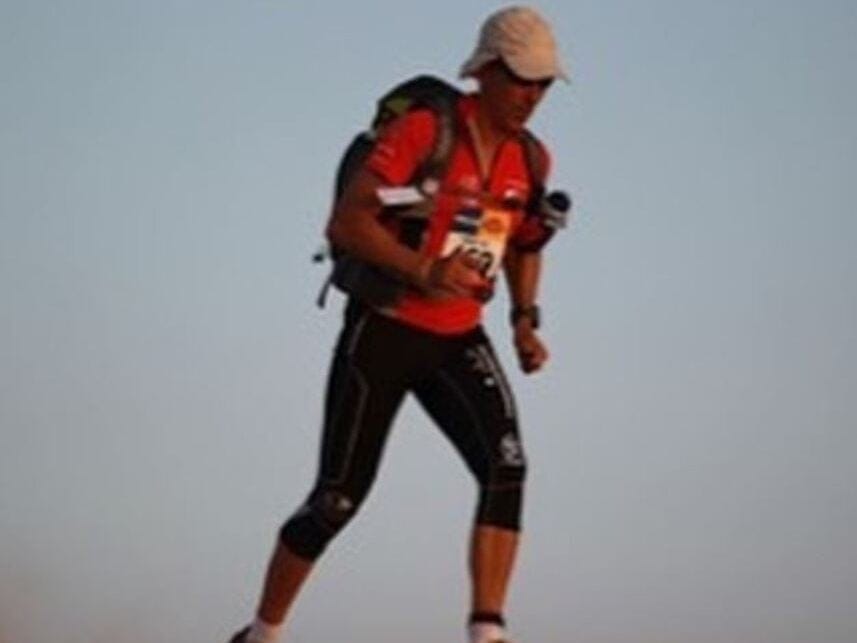 He decided to run around for a few hours to see if he could find anything familiar. He climbed up a sand dune, looked around, and still didn't recognize anything. That's when he realized he had a big problem — he was lost in the Sahara desert and his food was running out.
The Search Begins
The race organizers realized Mauro Prosperi was missing when he failed to arrive at a checkpoint by morning. They knew they had to find him by midday or he would be stuck in the sweltering heat of the desert with very little water.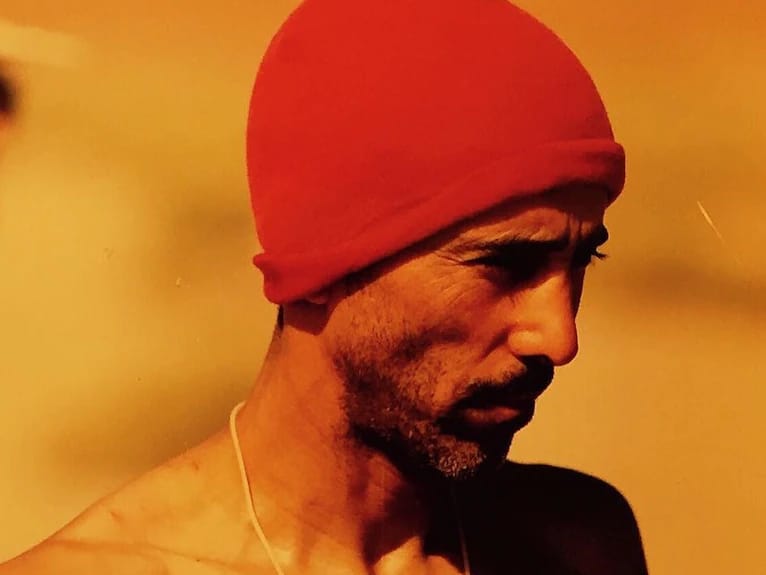 So, they began to search. At first, they drove Land Rovers through the dunes to look for him. When that turned up empty, they brought in a helicopter to get a view from above. The Moroccan military and Bedouin trackers also joined the hunt.
All Alone in the Desert
All Prosperi had was a backpack with some dehydrated food, a compass, a knife, a sleeping bag, and a half-empty water bottle. To survive, he had to rely on his own skills and hope for the best.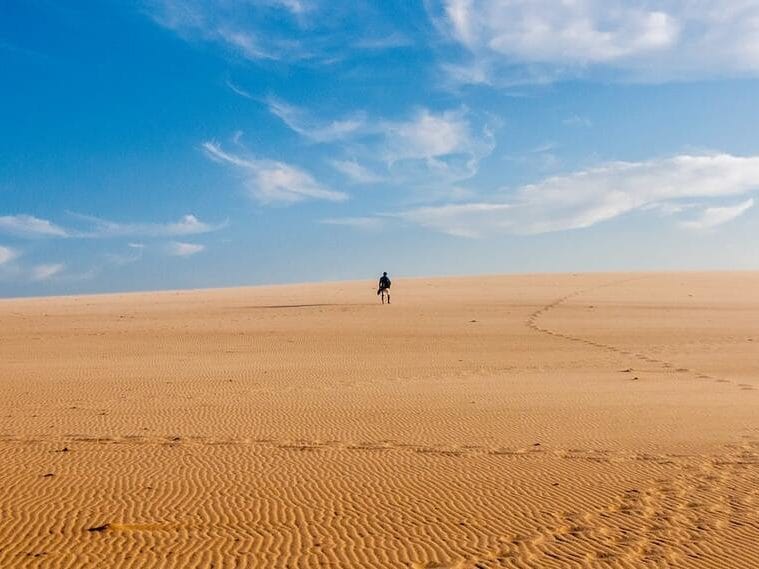 On the second day, he heard a helicopter, but despite letting off a flare, the pilot flew past him. Prosperi was forced to save his urine so he would have something to drink. That night, he ate one of his last PowerBars and fell asleep.
A Bad Omen Overhead 
When he woke up the next morning, it was an unsettling sight. Up above him were two vultures circling through the sky. Considering those birds feast off dead animals (including humans), Prosperi took it as a bad sign.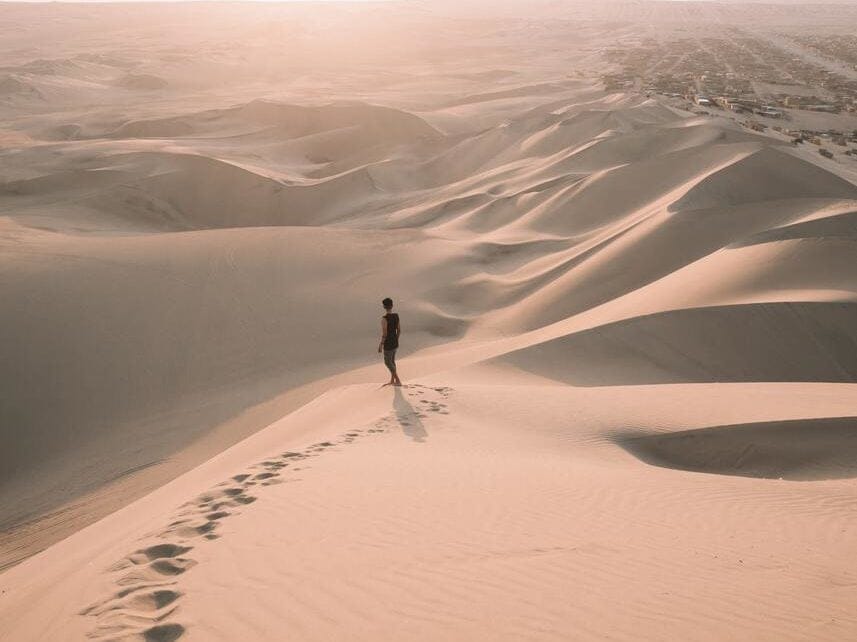 He quickly left that area and walked through the sweltering desert heat in search of something — anything — that could help him stay alive. Luckily for him, after a while, he noticed something shimmering in the distance. With high hopes, he walked over to it.
The Shrine
That thing shimmering in the distance turned out to be a marabout shrine built centuries ago to honor an Islamic holy man. The structure provided some much-needed shade for Prosperi, who had been wandering through the scorching desert for days.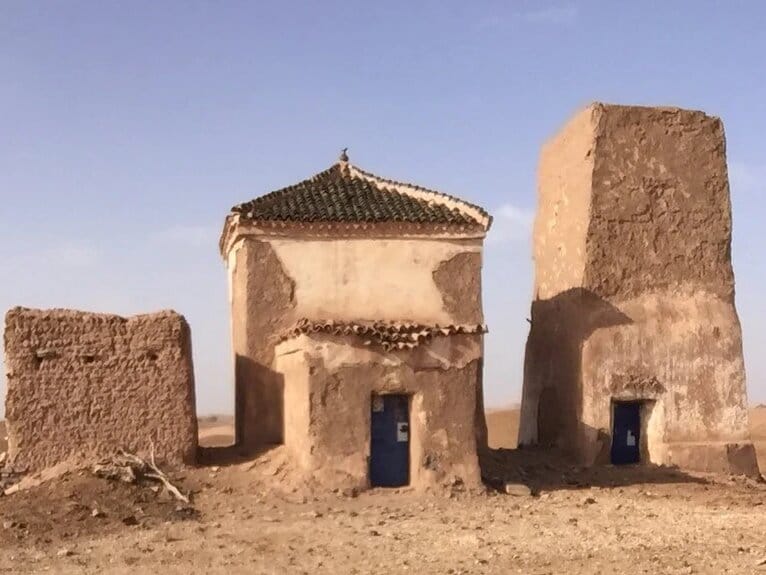 He climbed up the tower and found three bird's eggs in a nest, which he ate for sustenance. Then, he hung an Italian flag on a wooden pole outside the shrine in the hopes that someone would spot it and rescue him.
Eating Raw Bats
As the days went by, Prosperi's food supply ran out and desperation set in. He gazed upwards and saw bats hanging from the roof of the shrine. Although cooking the bats would have been the healthier option, Prosperi reasoned that he needed their moisture more than their meat, so he decided to eat them raw.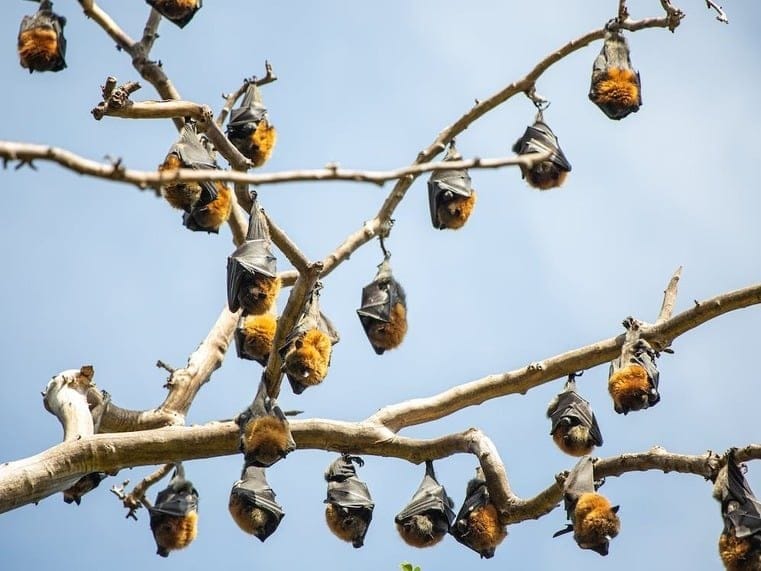 He wrung the necks of the bats and sucked their blood. Although disgusting and revolting, he didn't care because he was so thirsty and full of hunger.
Hopes Raised and Dashed
As Prosperi reached his fourth day alone in the desert, he heard another plane in the distance. Hope filled his body as he imagined, finally, being rescued. To signal the plane, he decided to burn his backpack and write "SOS" in huge letters in the sand.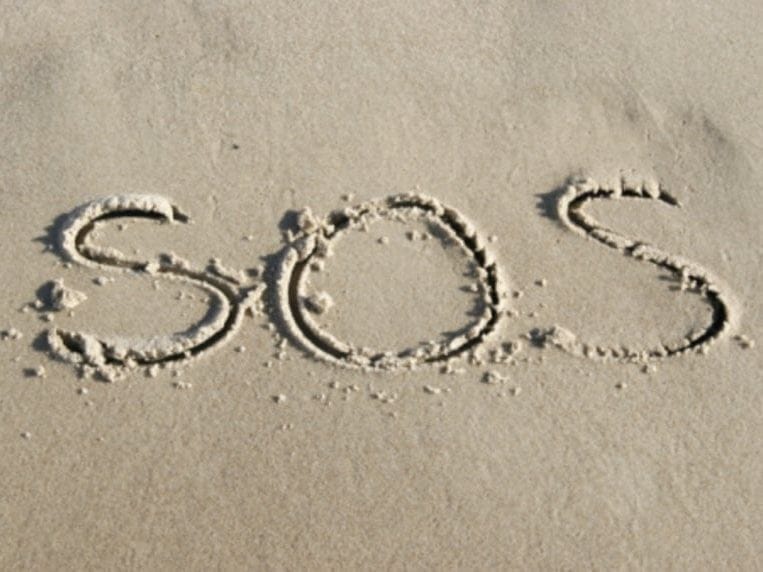 Sadly, despite his desperate attempts, the pilots didn't see him, and the plane flew away. Prosperi was devastated. "'There goes my life,'" he remembers saying to himself as the plane disappeared in the distance.
Thinking of Ending It 
When that plane flew away, Prosperi felt like he had no choice but to give up. He decided that the small shrine he had stumbled upon would be his final resting place, and wrote a note to his wife asking for forgiveness.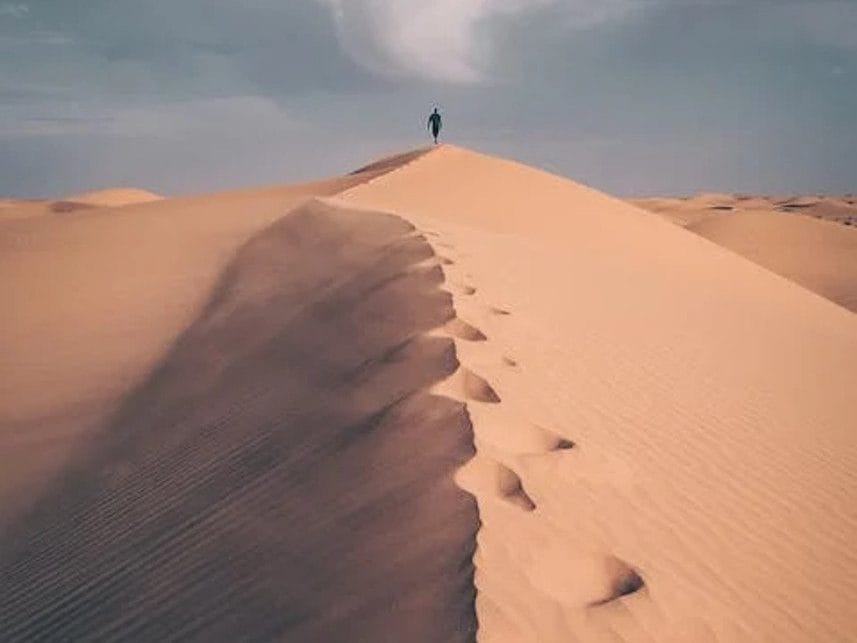 Alongside the hurt he caused, if no one found his body, his wife would have to wait ten years to claim his police pension. Ultimately, however, he decided against ending his life. He realized that he needed to keep fighting and take matters into his own hands.
Finding Water
With a renewed sense of life, he moved through the desert as if he belonged there. To get moisture, he squeezed plants and licked dew. To get food, he hunted beetles and snakes. At night, he buried himself in the sand to stay warm.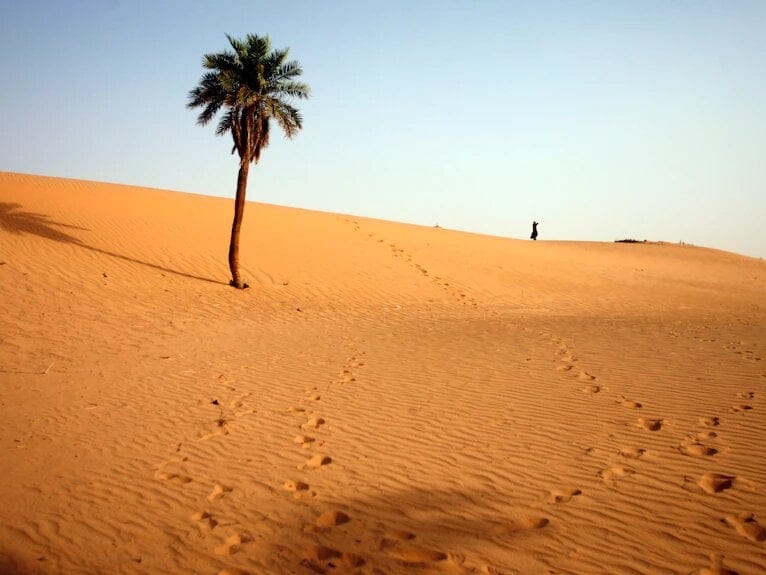 Finally, after eight days, he found an oasis with a large puddle of water. Immediately, he lay down to gulp up the water. When he tried to swallow it, however, he couldn't. He was so dehydrated, that he could only take tiny sips every few minutes.
Finally Rescued
Feeling replenished by all that life-giving water, he climbed up to his feet and continued walking — this time with a little pep to his step. Not long after, he found some goat droppings, human footprints, and then a young girl.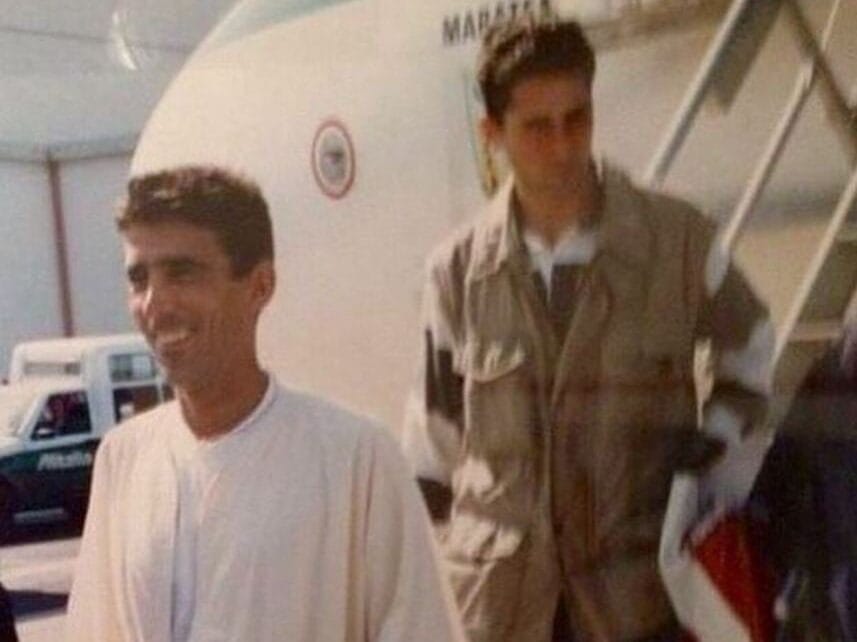 When the girl saw him, she screamed and ran away. Prosperi had sunken eyes and a skeletal figure that terrified her. A few minutes later, however, she returned with some family members. They helped Prosperi into a tent and offered him goat milk and mint tea. 
Severely Underweight 
Soon after the Tuareg nomads found Prosperi, organizers at the Marathon des Sables were notified and, understandably, shocked. When Prosperi started the race, he was in Morocco. Now, after a week alone in the desert, he was in the neighboring country of Algeria.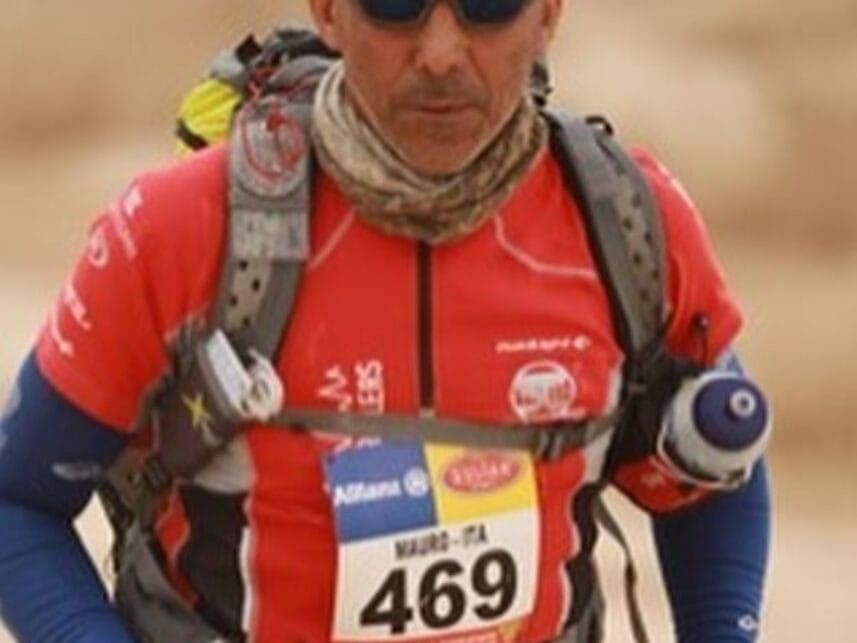 Alongside being 180 miles off-course, Prosperi's body was on the brink of collapse. At 97 pounds, he was severely underweight, and his liver was so close to failing that the hospital staff had to use 16 liters of fluids to stabilize him.
Was Prosperi a Fraud?
When he finally returned home to Italy, nearly everyone welcomed him as a hero. One man, however, said Prosperi was a fraud. That man was Patrick Bauer, the founder of Marathon des Sables. Bauer claims it's impossible to travel that far in the desert without any water.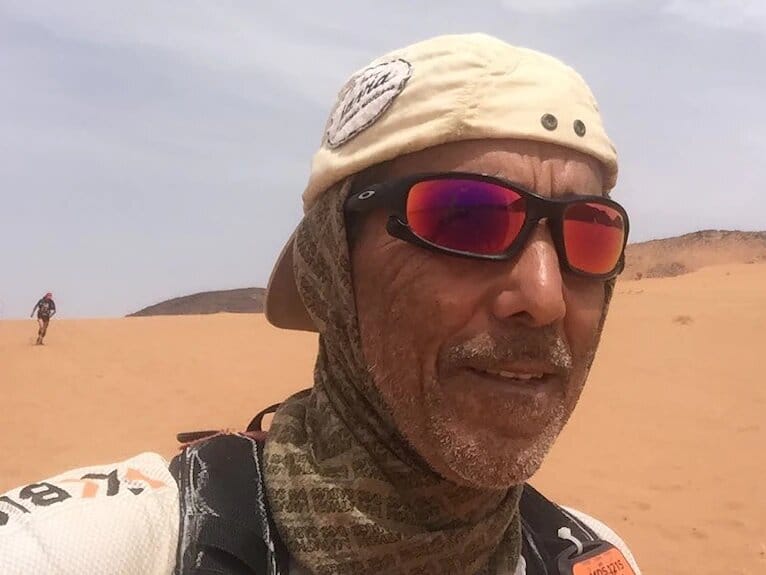 Instead, Bauer said Prosperi was probably only lost a few days before Tuareg nomads found him. According to Bauer, Prosperi told a more dramatic story because he wanted to be famous. Prosperi denies the accusation.
Expert Validation
Despite the allegations of fraud, at least one medical expert believes Prosperi's story. Dr. Kenneth Kaumler, the author of Surviving the Extremes, studies how harsh environments affect the human body. When he examined Prosperi, he found compelling evidence that Prosperi's body experienced severe damage from his ordeal in the desert.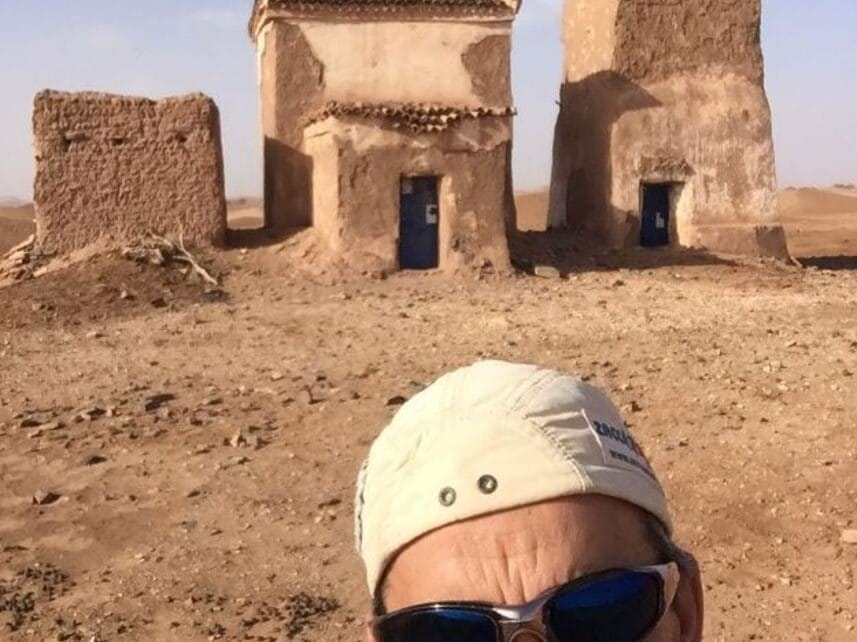 Many others felt that Prosperi's story was true, as well. In fact, in 1995, a film crew made a small documentary at the marabout shrine where Prosperi ate the bats, burned his bag, and gained the mental strength to survive. 
Running Again
When Prosperi returned home, he had a long road of recovery ahead. After two years, however, he felt strong enough to get back to long-distance running. Although it might sound crazy to some, he decided to fly back to Morocco and run the Marathon des Sables once again.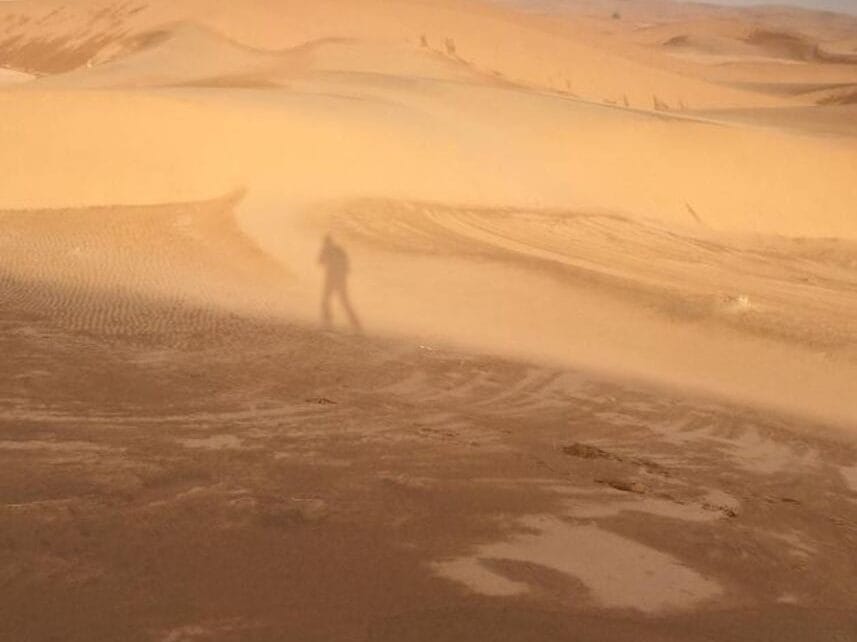 Well, over the years, "once again" became six times again. In 2001, he even placed 13th. In the end, his frightening ordeal in the desert led to a deep appreciation for the desert's stark beauty.