The Strange and Curious History Behind the Winchester Mansion
For over 40 years, Sarah Winchester sought to appease the ghosts she thought were haunting her by constructing the mysterious Winchester Mansion in San Jose. With bizarre specifications, the mansion's secrets remain unsolved to this day.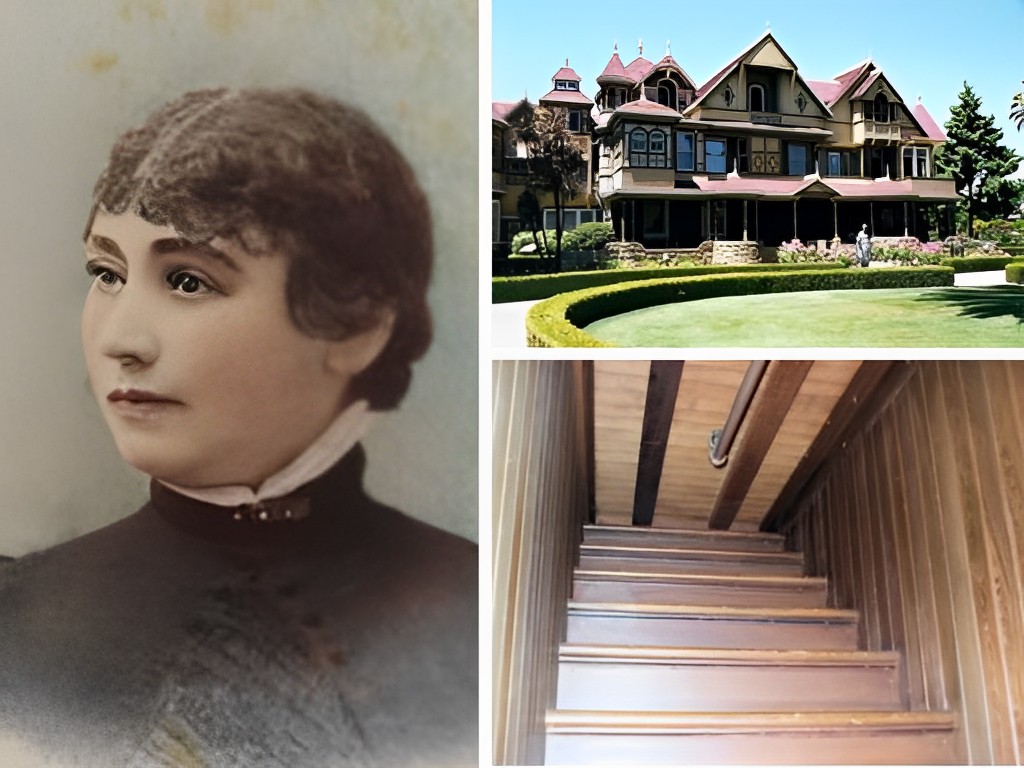 Uncover the mystery and explore the spooky history of Sarah Winchester's haunted home.
Unfinished House Transformed with No Plan
The lot is in the heart of San Jose, California, and is home to a majestic transformation. Despite no official blueprints, no architectural vision, and no plan, a once-unfinished house took shape.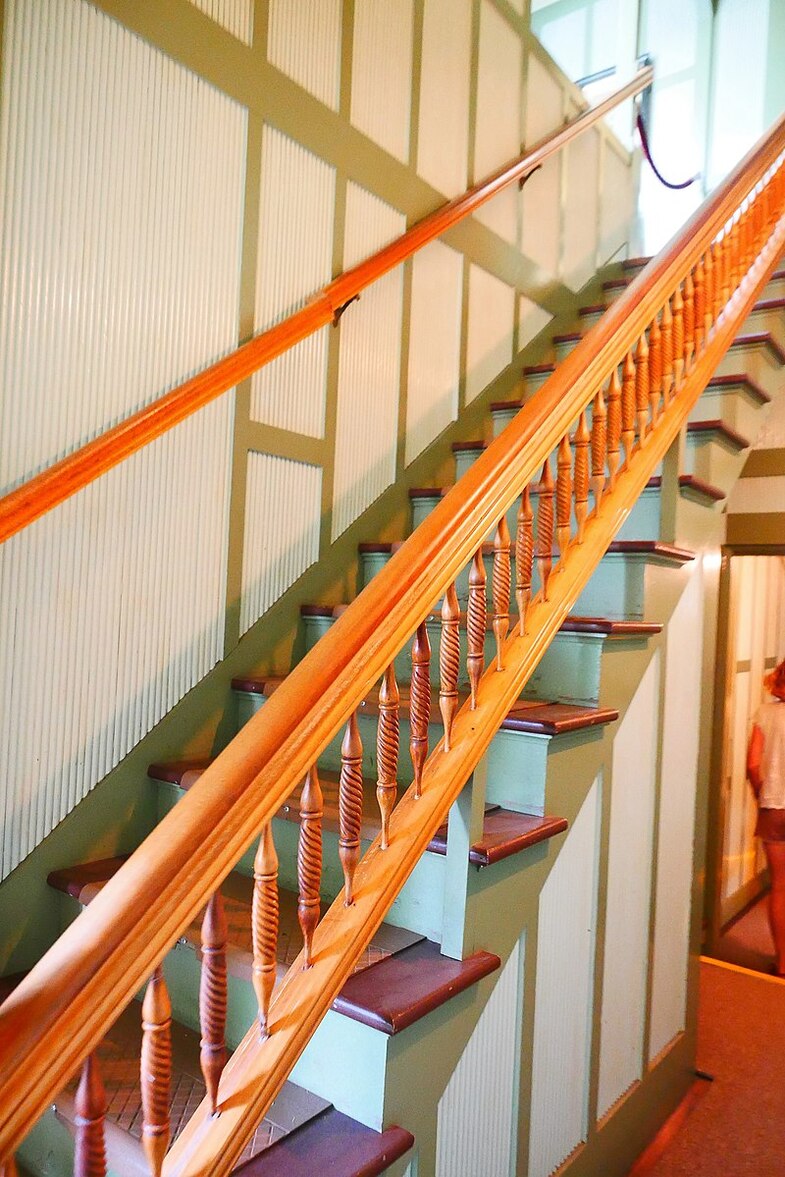 Inside, the staircases seemed to ascend to the heavens, doorways opened to blank walls, and corners rounded to dead ends. The house (despite its chaotic beginnings) was now a masterpiece of craftsmanship and creativity. It was a sight to behold, a living testament to the power of determination and will.
A Mansion of Mysteries: Unraveling the Secrets of the Winchester House
Since 1884, the Winchester House has been shrouded in mystery. Built by Sarah Winchester, the heiress to the Winchester firearms fortune, the building has been intriguing visitors with its seemingly endless maze. What secrets does the household have? What stories lie within its walls?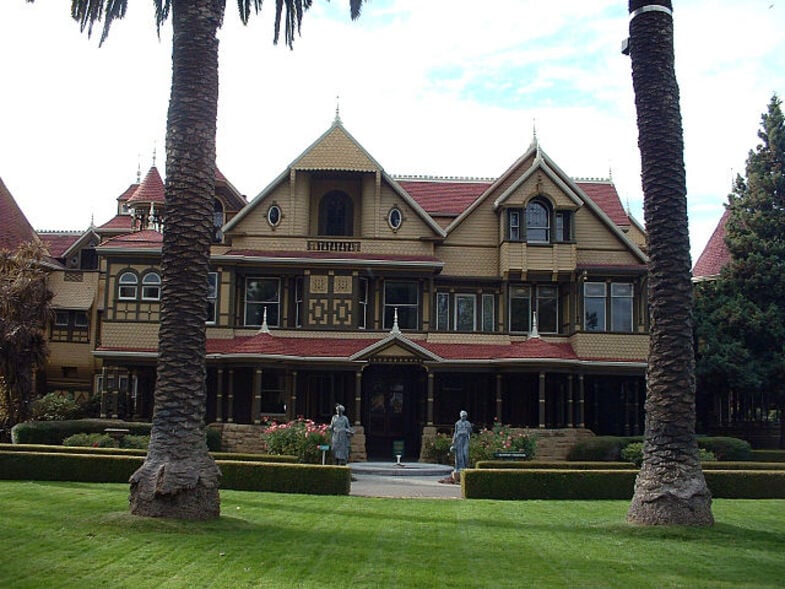 It's time to unravel the mysteries and uncover the truth behind the Winchester House. From its construction to its inhabitants, this mansion of mysteries has been a source of fascination and curiosity for generations. Let's find out what lies within its walls.
Unraveling the Mystery of Sarah Winchester's House
For generations, the Winchester Mystery House has mystified visitors with its eccentric design and peculiar history. But, the house was once known by a different name: Sarah Winchester's House.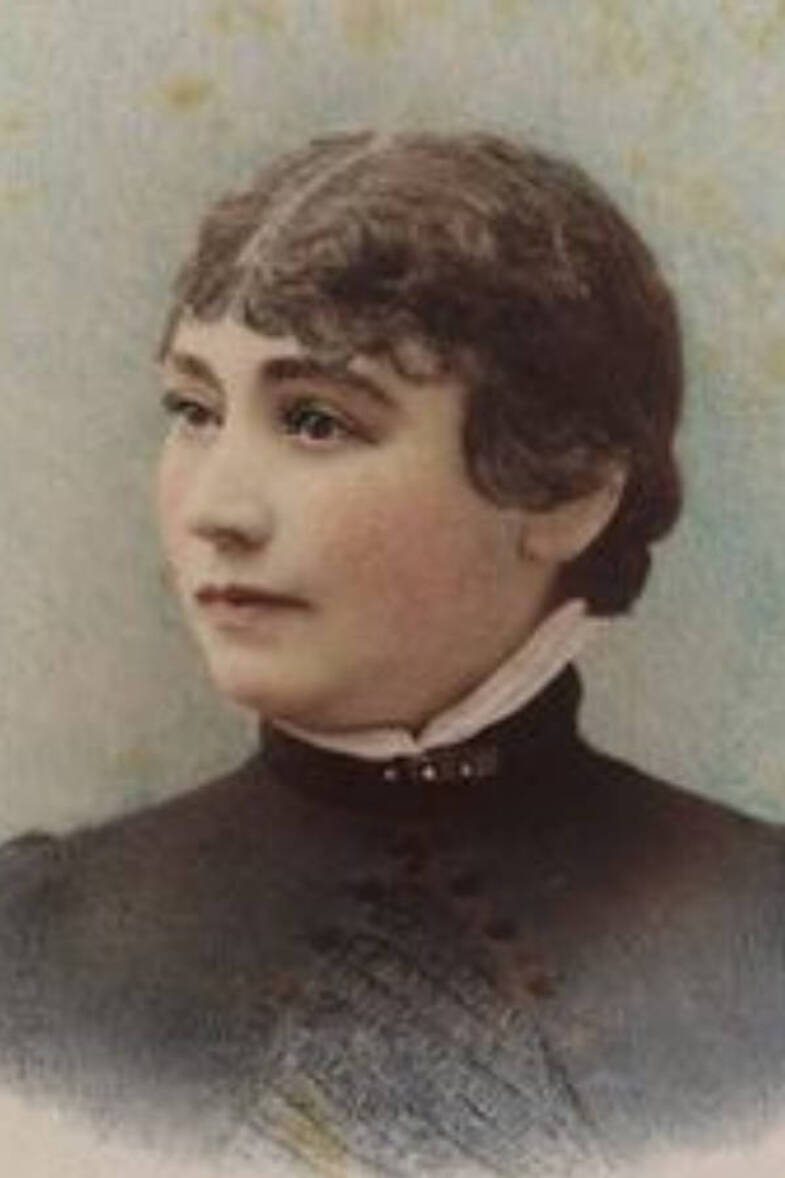 Sarah Winchester was the widow of William Wirt Winchester, the heir to the Winchester Repeating Arms Company. Fueled by her immense wealth and sorrow, Sarah spent 38 years constructing a residence that would honor her family's legacy while providing a spiritual refuge from her grief. To this day, the Winchester Mystery House continues to captivate visitors with its remarkable architecture and mysterious past.
Sarah Winchester - A Legacy of Tragedy and Wealth
The life of Sarah Winchester was one of privilege, wealth, and tragedy. Born in 1840, she was raised in an affluent family and spoke four languages, receiving an education from some of the best schools around. In her late twenties, Sarah married William and had a daughter, Annie.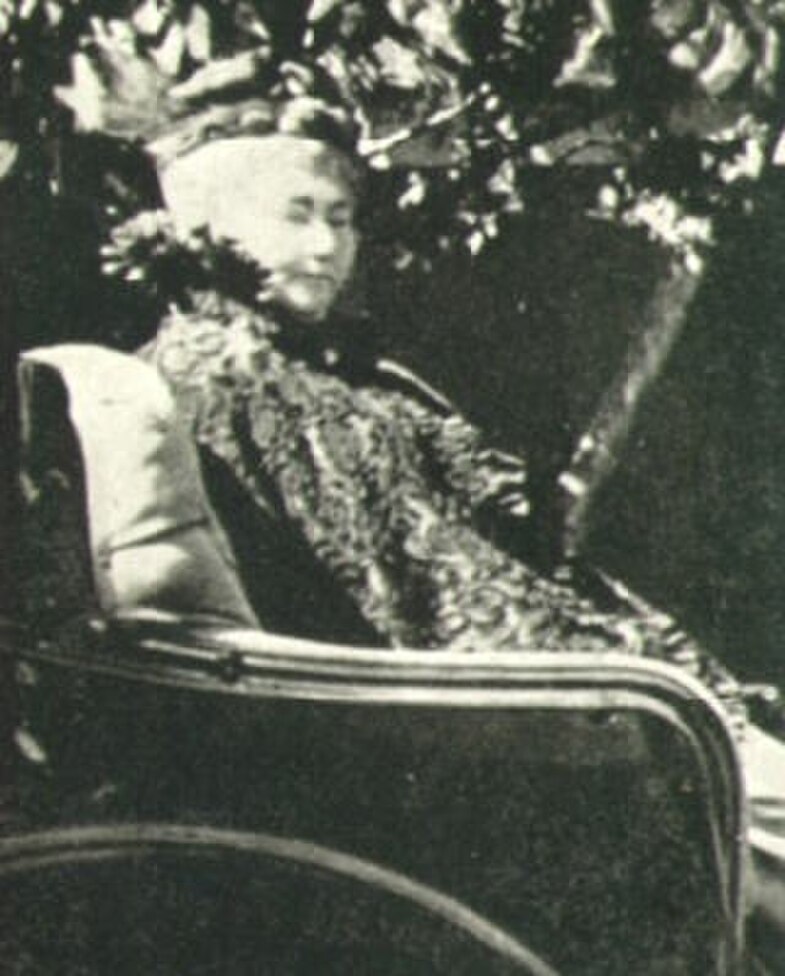 Sadly, tragedy struck when Annie passed away, and William died more than a decade later, leaving Sarah alone and heartbroken. Though she continued to live luxuriously, her life was forever changed by the losses of her loved ones.
A Fortune of Epic Proportions: The Incredible Legacy of Sarah Winchester
When William Winchester died in 1881, his wife, Sarah, was left with a legacy of epic proportions. She inherited a whopping $20 million, equivalent to over $500 million in 2019 dollars. On top of that, Sarah also received half of the Winchester Arms Company, amounting to a daily income of $1,000 – or $26,000 in today's money.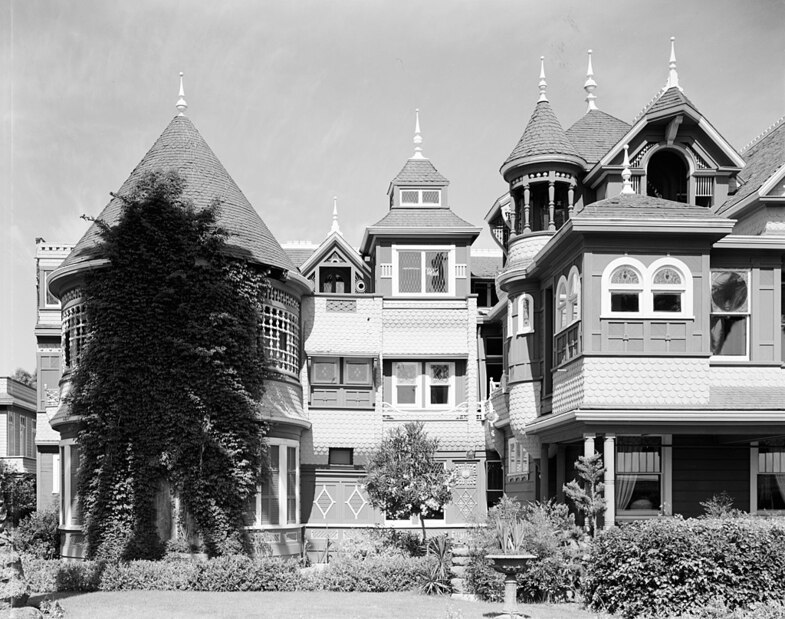 Such a fortune was unprecedented and has cemented Sarah Winchester's name in history.
Seeking Guidance from Beyond: Sarah Winchester's Journey
Sarah Winchester was a woman of deep sorrow yet newly possessed immense wealth. She had tragically lost her husband and daughter, leaving her to face the future alone. In an attempt to find solace, Sarah sought out the advice of a medium, hoping to gain insight from beyond the physical world.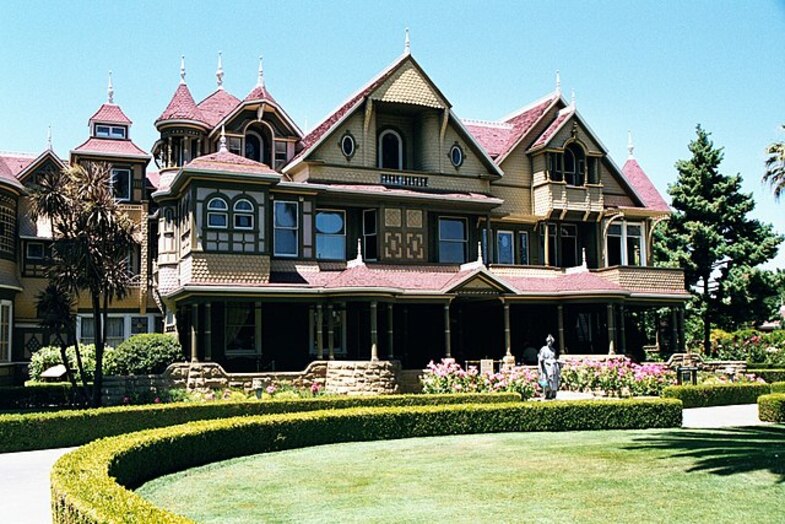 She questioned what she should do with her fortune and how she should live without her beloved family. Sarah's decision to seek advice from the metaphysical was a brave and inspiring act of resilience. She was determined to find a way to heal her wounds and continue on her path.
Haunted by Grief: The Mysterious Tale of Sarah Winchester
Sarah Winchester was a woman of immense wealth but also immense grief. After her husband William passed away, Sarah sought solace from a medium who channeled her beloved William. He advised her to leave her home in Connecticut and move to California.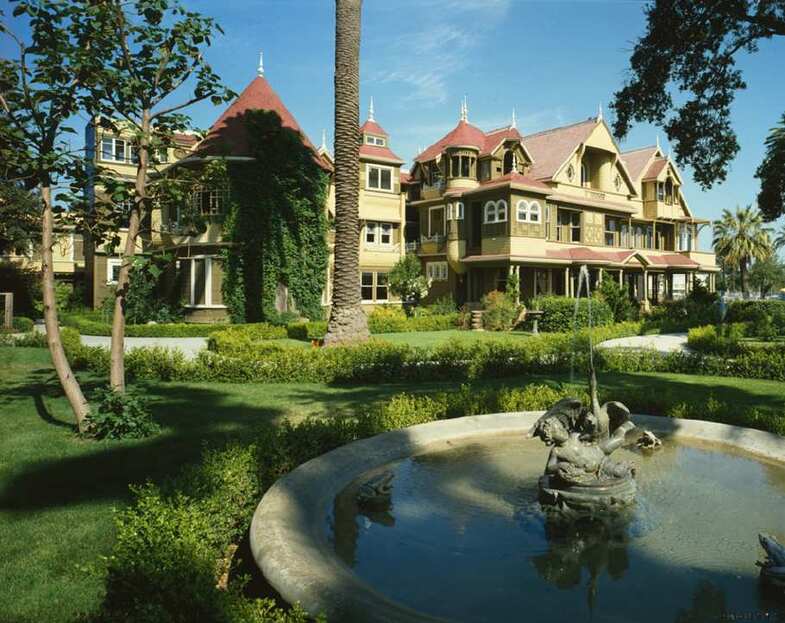 What followed was a strange yet heartbreaking story – William advised Sarah to use her fortune to build a home for the spirits of those who were killed by Winchester rifles and protect herself from being haunted by them. This story is a testament to the power of grief, as Sarah followed William's advice to the letter, leading to the creation of the famous Winchester Mystery House.
Uncover the Mysteries of The Winchester Mystery House
Have you ever heard of the Winchester Mystery House? Its mysterious history dates back to 1884 when Sarah Winchester purchased an unfinished farmhouse. Little did she know, this humble abode would soon become renowned for its mysterious secrets.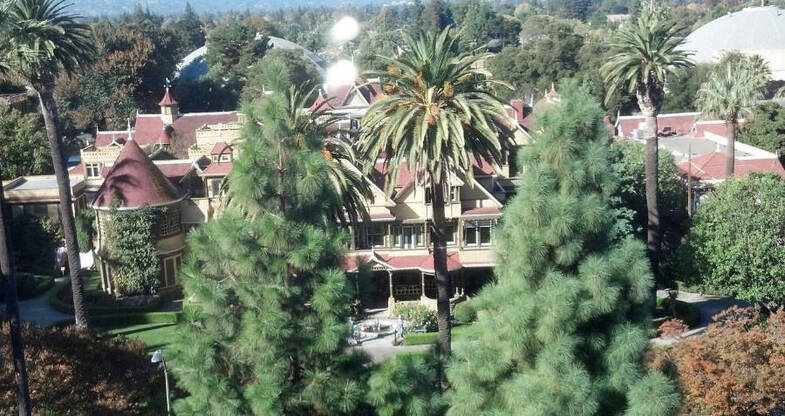 Over the years, Sarah continued to construct the house, adding more and more features like secret passageways, stairs that lead to nowhere, and even a seance room. Today, this house is a popular tourist attraction, and visitors can explore the site to uncover the mysteries that still linger. So, if you're looking to explore the history and uncover the secrets of the Winchester Mystery House, look no further!
A Mansion of Bizarre Oddities
Sarah Winchester, the heir to the Winchester firearms fortune, dreamed of creating a never-ending mansion. She employed a team of carpenters to work around the clock and expand her small house into a seven-story behemoth.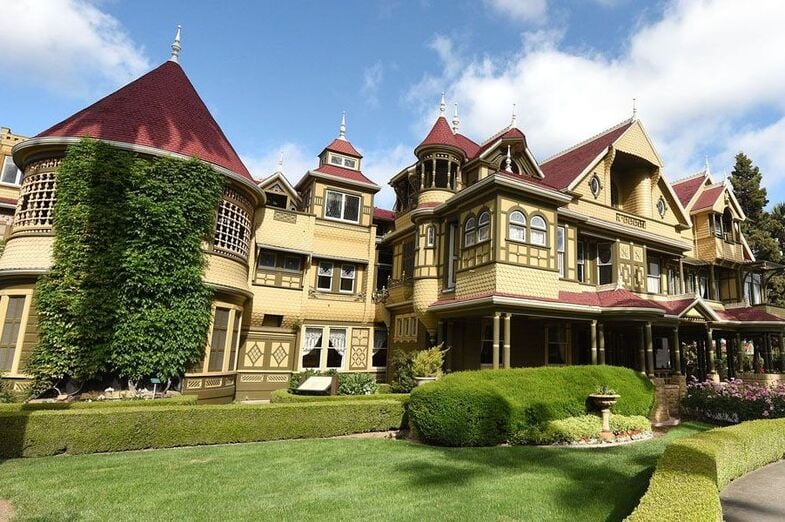 With no plans and no overseeing architect, the house was constructed haphazardly. There were rooms added onto exterior walls, windows looking into other rooms, and staircases of all shapes and sizes. The resulting mansion was a bizarre collection of oddities and a testament to Sarah Winchester's eccentricity.
Mysterious Maze: The Unexplained Structural Changes
Have you ever come across a building with unexplained architectural changes? Staircases that ascend several levels then abruptly end, doors that open to solid walls, and hallways that turn a corner and result in a dead-end, leave you to wonder why all this was done in the first place. Such strange occurrences have been witnessed in many buildings, and while they may seem pointless, they can be quite intriguing.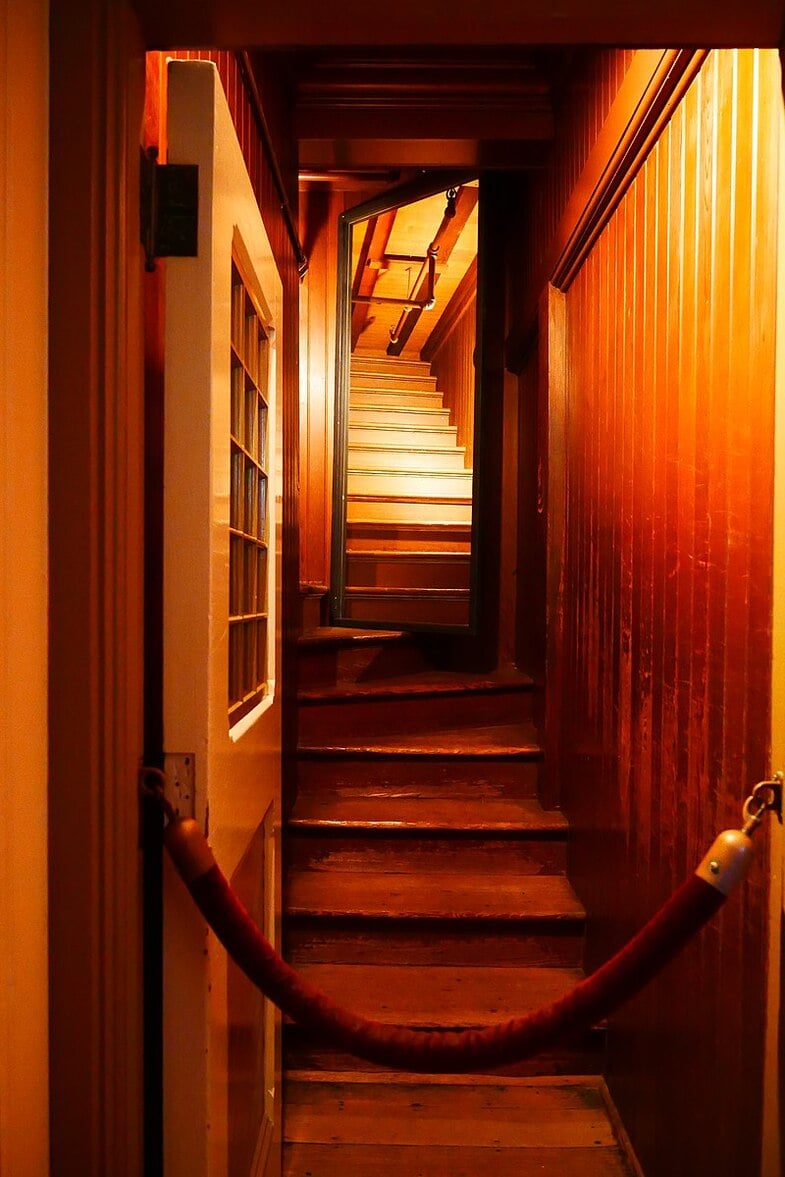 Could they have resulted from an error during construction, or are they part of some hidden mystery? Whatever the reason, these structural changes are sure to leave you perplexed and fascinated.
Mrs. Winchester's Unbelievable Redwood Mansion
Sarah Winchester, the heiress of one of the wealthiest families in the world, had a unique vision for her home: it had to be built entirely out of redwood. However, Sarah didn't like the look of the wood, so she ordered it to be covered with an artificial grain and a paint stain.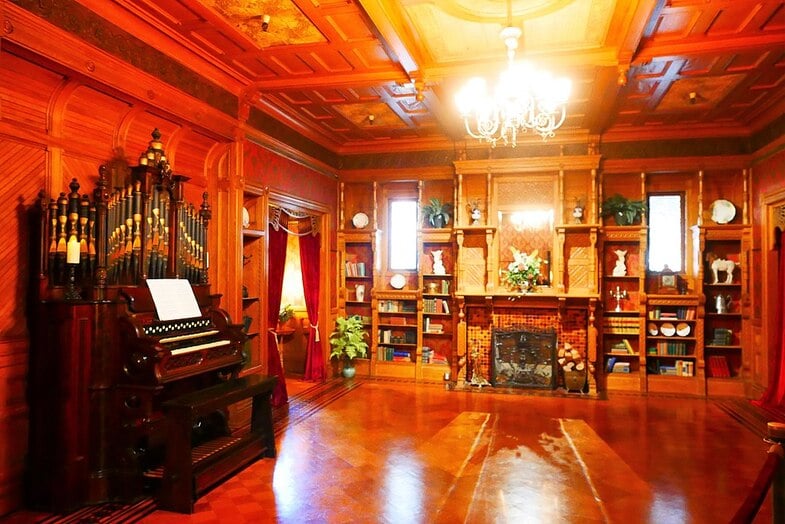 This resulted in an astonishing 20,000 gallons of paint covering the entire mansion! Her dedication to her vision created an iconic masterpiece, and her mansion still stands – a testament to her creative brilliance.
The Mysterious Mansion of Sarah Winchester
At the turn of the century, Sarah Winchester had created a house like no other. This peculiar mansion had a total of seven stories, 161 rooms, 47 fireplaces, 10,000 panes of glass, two basements, three elevators, and an enigmatic fun-house-like interior.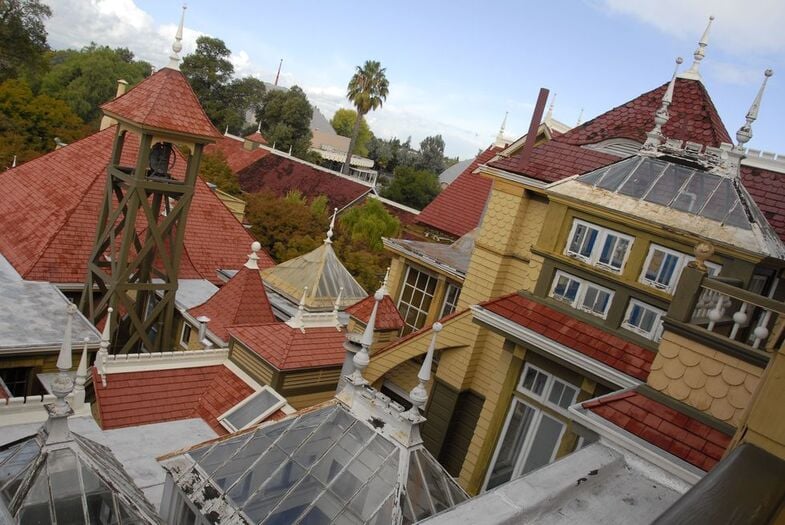 Every detail of the house exudes luxury, from the expensive materials to the intricate design. It was like stepping into a world of mystery and amazement, where no expense was spared. The Sarah Winchester mansion was truly a marvel worth beholding.
Heavenly Illumination: Captivating Chandeliers and Stunning Stained-Glass Windows
The hallways of this grand estate were awe-inspiring, with glimmering gold and silver chandeliers hung from the ceilings and intricate hand-inlaid parquet flooring beneath. To add to the majestic atmosphere, dozens of artfully designed stained-glass windows crafted by Tiffany & Co. decorated the walls.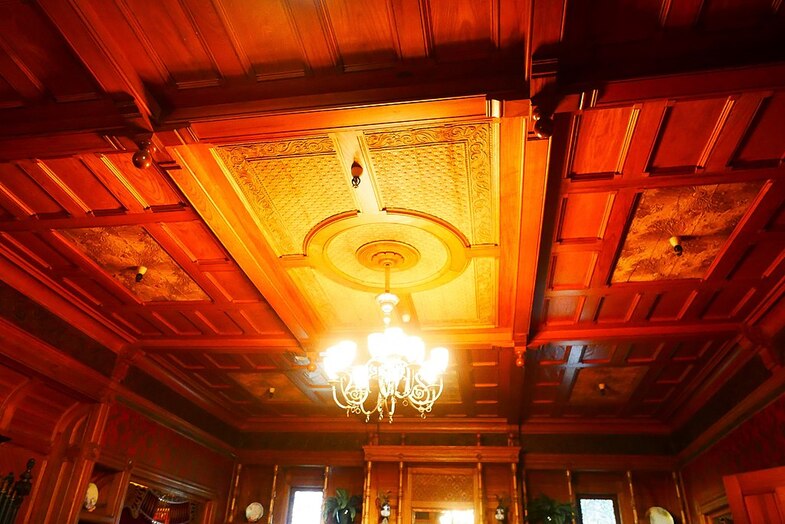 Among them, some of the windows were even designed by the famous Louis Comfort Tiffany himself, including one intended to cast a prismatic rainbow reflection across the floor. Unfortunately, the window ended up on an interior wall, and the effect was never achieved. Nonetheless, this luxurious and captivating estate was a stunning sight to behold.
A Mansion of Modern Luxuries: The Winchester Mystery House
Step inside the luxurious Winchester Mystery House and discover modern amenities rarely seen in the late 1800s. From hot running water to push-button gas lighting to forced-air heating, this mansion was built with the latest amenities to provide a blissful living experience. With such an incredible range of features, the Winchester Mystery House was something special.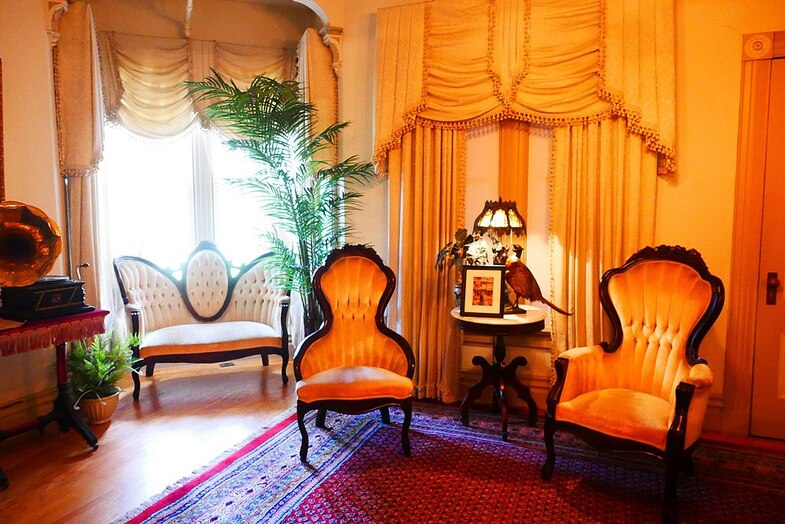 Delight in the convenience of indoor plumbing and bask in the glow of the gas lighting. Enjoy the warmth of the forced-air heating, and marvel at the engineering that made it all possible. Experience the elegance of the Winchester Mystery House, and see why it remains an unforgettable piece of history.
Saved from the Earthquake: The Story of the Winchester Mystery House
In 1904, an earthquake shook the ground in San Jose, wreaking havoc on the city and leaving many homes in ruins. One of these homes was the Winchester Mystery House, but thanks to its floating foundation, it was saved from collapse. This foundation is designed to equal the weight of the surrounding soil, stabilizing the building and allowing it to stand tall even in the face of destruction.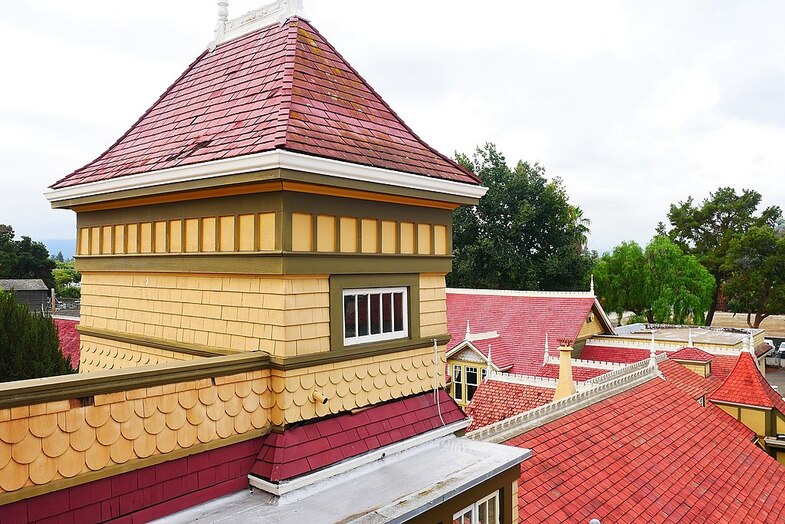 After the earthquake, the top three floors were removed, leaving the house with only four stories, as it stands today. Despite the damage, the Winchester Mystery House remains a testament to the resilience of the human spirit.
Unveiling the Mystery Behind Sarah Winchester's Haunted House
Whether Sarah Winchester was deliberately constructing a haunted house or not, stories and rumors about the Winchester Mystery House spread like wildfire throughout San Jose. After years of construction, the mystery surrounding the mansion and its purpose remained unsolved.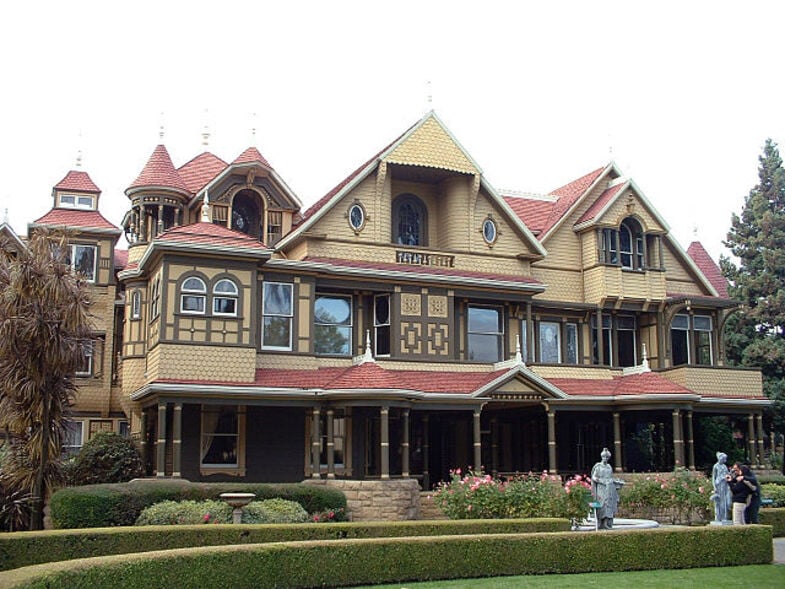 What did Sarah Winchester have in mind when she created this intriguing house? Was it a haunted house? Or was it something else entirely? To uncover the truth, one must delve deep into the history of the Winchester Mystery House.
Appeasing the "Victims" - The Strange Story of Sarah Winchester
The strange story of Sarah Winchester and her sprawling mansion is shrouded in mystery. Contractors who worked on the house reported Sarah's daily seances with local mediums to contact 'good spirits' and find out how to appease the spirits that she allegedly built the house.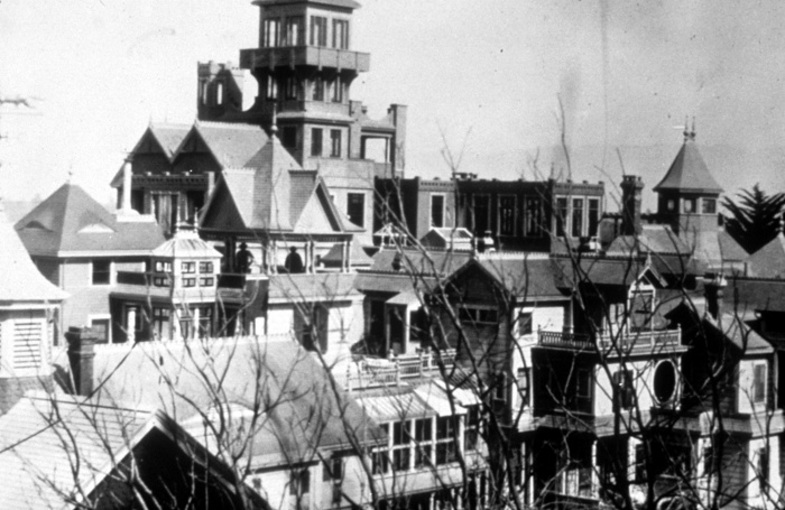 Even after construction was completed, Sarah continued to make efforts to placate the victims of her family's Winchester rifles. Her efforts were said to be behind the seemingly illogical additions to the house. What exactly was Sarah trying to achieve? Was she reaching out to the dead? We may never know the answer.
Outsmarting the Ghosts: Sarah Winchester's Creative Tactics
When Sarah Winchester inherited the famous Winchester Mystery House in the late 19th century, she quickly implemented unique tactics to ensure no spirits could haunt her home. Out of the 13 bathrooms in the house, only one was functional enough to make it difficult for any ghosts to find a spigot.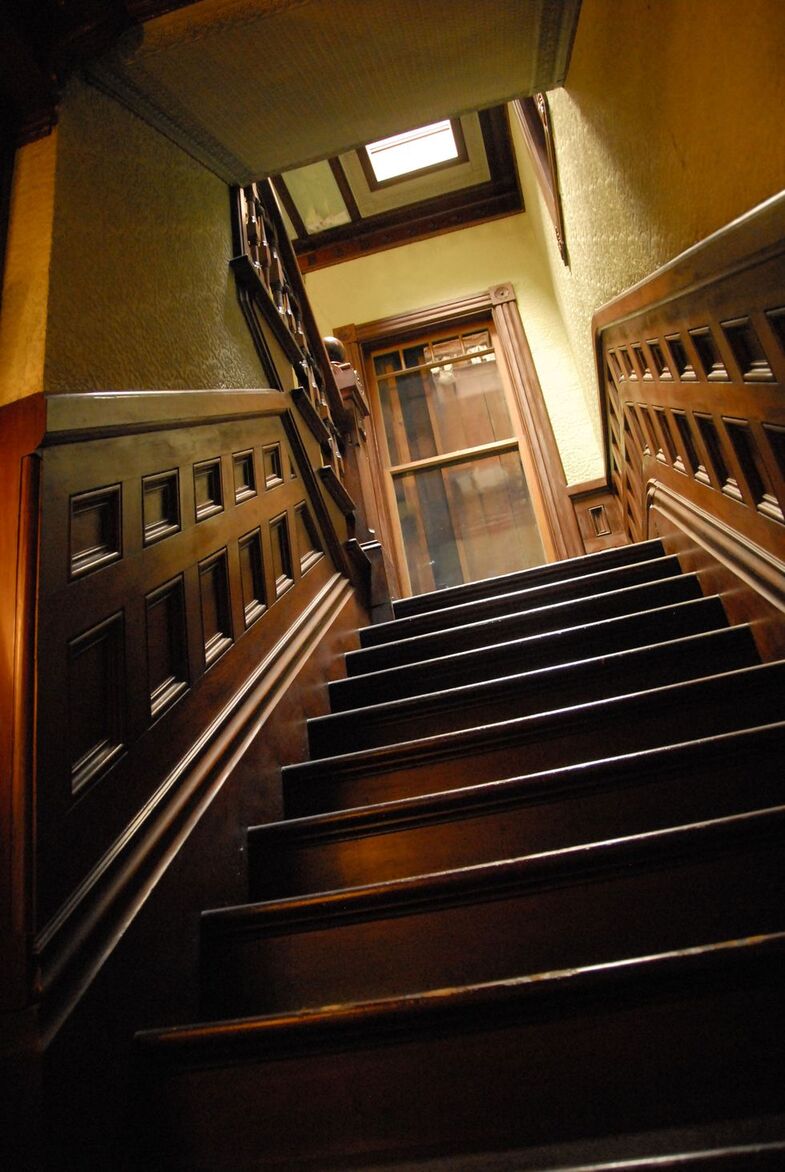 She would also sleep in a different room each night and travel through secret passageways to avoid being followed by spirits. While some may be skeptical of her methods, Sarah Winchester's creative approach to outsmarting the ghosts in her home has become a legend in and of itself. 
A House of Mystery and Legend: The Story of Sarah Winchester
The story of Sarah Winchester has been shrouded in mystery for centuries. In the years she inhabited her house in San Jose, rumors of its peculiar construction and her odd behavior abounded. But, since her death, the stories surrounding her life have become even wilder and more fantastical.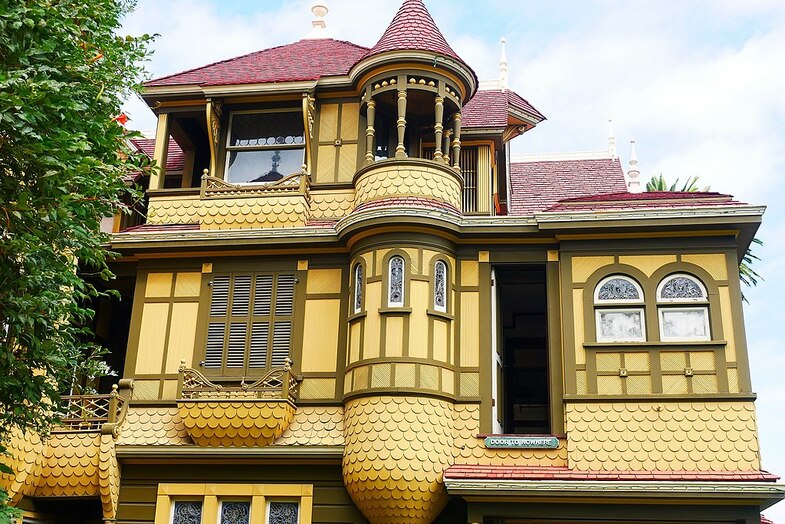 From tales of secret passageways and ghostly inhabitants to her supposed attempt to keep the spirits of her dead family members at bay, Sarah Winchester and her house have become a source of great fascination. Could it be that the truth is even stranger than fiction?
Unraveling the Mystery of Sarah Winchester's Final Gift
Sarah Winchester's death in September of 1922 left many questions unanswered. Among her belongings, her niece, Marion, who had served as her secretary later in life, was the lucky recipient of all her possessions. However, the Winchester Mystery House was not mentioned in her will, leading to further speculation and curiosity.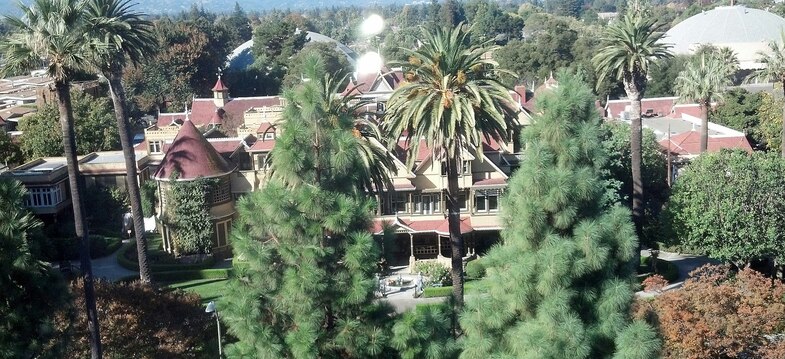 Are there hidden secrets lie within the walls of this house? What was Sarah Winchester's true intent in not including the mansion in her will? Perhaps we will never know the answers, but the Winchester Mystery House is certainly a unique and enigmatic gift that Sarah Winchester left behind.
Unbelievable! The Incredible Journey of Sarah Winchester's Niece
When appraisers declared Sarah Winchester's house worthless due to its strange design, earthquake damage, and long-winded construction, her niece, Marion, was determined to get something out of it. Taking everything from the house, Marion auctioned it off, an undertaking that was no small feat.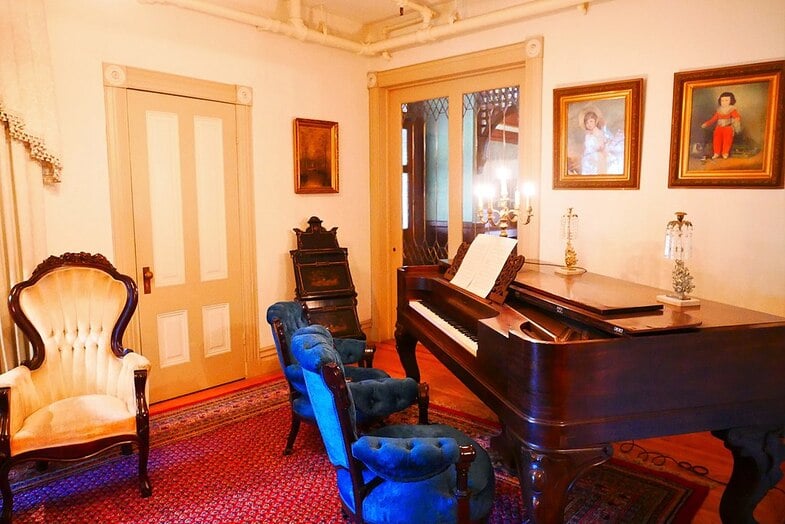 Reports claim it took an amazing six weeks to clear the house of all its furniture, a fact that has yet to be corroborated. Nevertheless, it is a remarkable story of resilience and determination that continues to intrigue all who hear it.
Uncovering the Surprising Secrets of the Winchester Mystery House
The Winchester Mystery House has been a long-standing fixture for San Jose, California. After the house was emptied and purchased for $135,000, it was opened to the public for tours just five months later.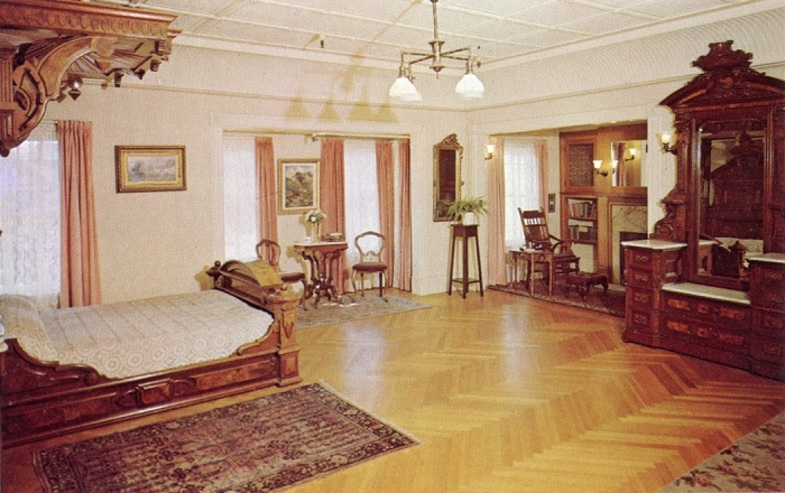 To the surprise of many, the Winchester Mystery House still held secrets waiting to be uncovered. Despite being emptied and re-furnished, the house had plenty of intriguing stories. From its unique architecture to its mysterious past, visitors can discover something new every time. 
Uncovering the Hidden Attic of Winchester's House
The year 2016 was remarkable for uncovering the secrets of Winchester's House. After years of speculation, a secret attic was discovered in the building. The attic contained interesting items, including a pump organ, a Victorian-era couch, a dress form, a sewing machine, and a selection of paintings.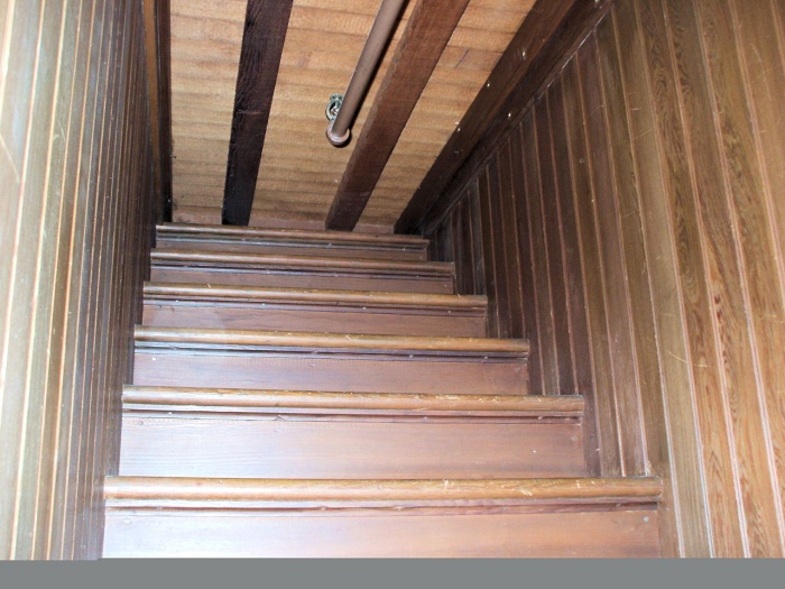 Although there is no definitive proof that this was the same secret storage room that had been talked about for years, the discovery of this hidden attic certainly added to the mystique of Winchester's House.
Uncovering the Mystery of Sarah Winchester's Iconic Mansion
Ninety-five years after her death, the secrets of Sarah Winchester's iconic mansion remain shrouded in mystery. From the eerie rumors of hauntings to the untold secrets of her unfinished home, the Winchester Mystery House has captivated the attention of pop culture.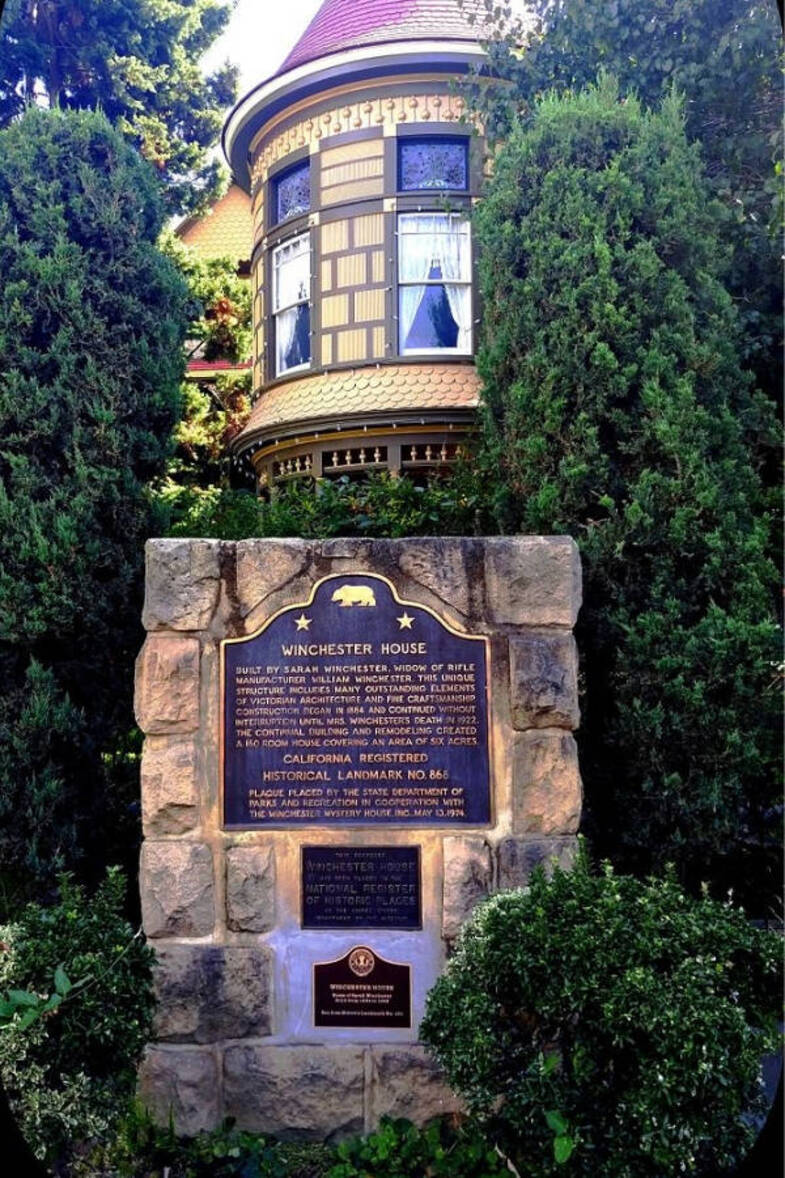 In 2018, the story was brought to life on the big screen when Helen Mirren starred in Winchester, a movie depicting Sarah Winchester's crazed obsession with the ghosts of Winchester rifles. Now, for the first time, sections of the house that were never opened to the public are being put on display, giving a chance to uncover the secrets of this mysterious mansion.
The Haunted Home: An Inspiration for Supernatural Horror
Enter the Haunted Home, where supernatural horrors come to life and nightmares become a reality. For centuries, this mysterious abode has been the source of inspiration for some of the world's most spine-tingling horror movies and novels. Its spooky atmosphere and eerie vibes have captivated the imaginations of fans and filmmakers alike, sparking a plethora of tales about ghosts, ghouls, and otherworldly creatures.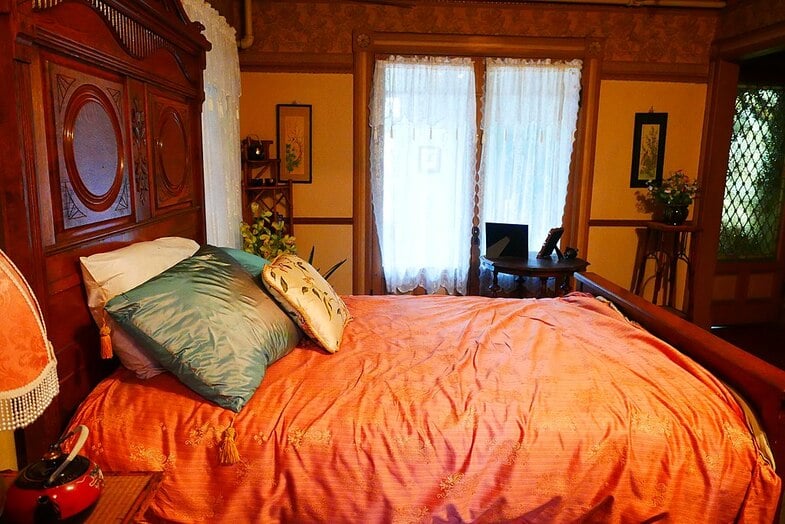 From old-fashioned ghost stories to modern-day slasher films, the Haunted Home is a timeless source of inspiration for horror and suspense. Step inside, if you dare, and explore a world of terror and terror-filled thrills.
Uncovering the Mystery Behind Sarah Winchester
For centuries, Sarah Winchester's life has been a mystery. Since her death, little has been uncovered about her and the reasons behind her obsession with building the Winchester Mystery House. She never spoke to the press nor did she leave behind any journals. Even her family remained silent about her.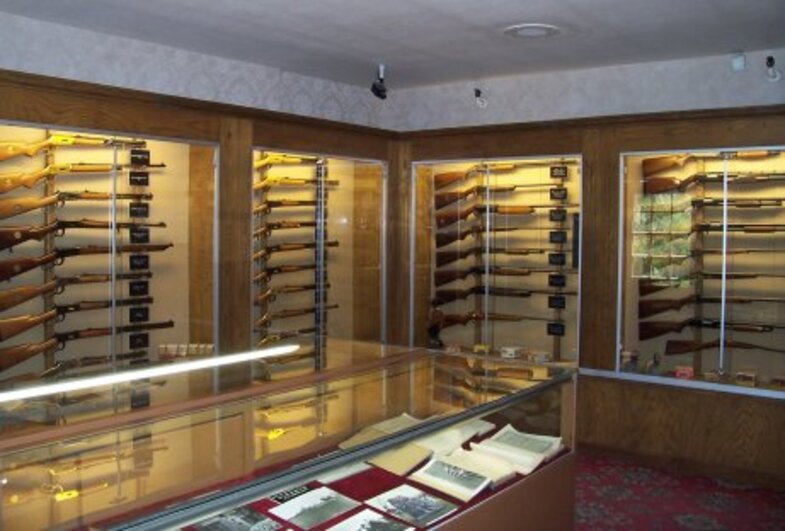 Despite this lack of evidence, the story of the Winchester Mystery House lives on, full of speculation and intrigue. Was Sarah Winchester haunted by the spirits of those killed by Winchester rifles? Was she driven by a fear of her family's wealth running out? Or was it something else entirely? The only certain thing is that the mystery behind Sarah Winchester will remain unsolved.
Still Haunting the Winchester Mansion: Could Sarah Winchester be Amongst the Spirits?
Are ghosts still haunting the Winchester Mansion? For centuries, visitors of the mansion have reported feeling the presence of paranormal entities. Though investigations have failed to confirm any supernatural activity, Sarah Winchester herself may be still lingering in the abode.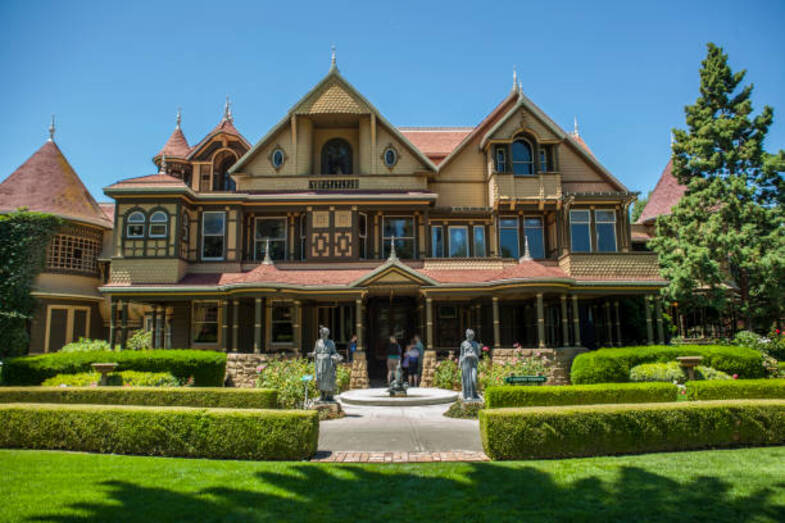 After all, she built the house as a refuge for the restless dead, so why not join them? Perhaps, the spirits of the Winchester Mansion are still as alive today as they were in the past.