The Most Dangerous Houses in the World For Those Who Like to Live on the Edge (Literally)
Do you have an appetite for danger? These houses certainly do!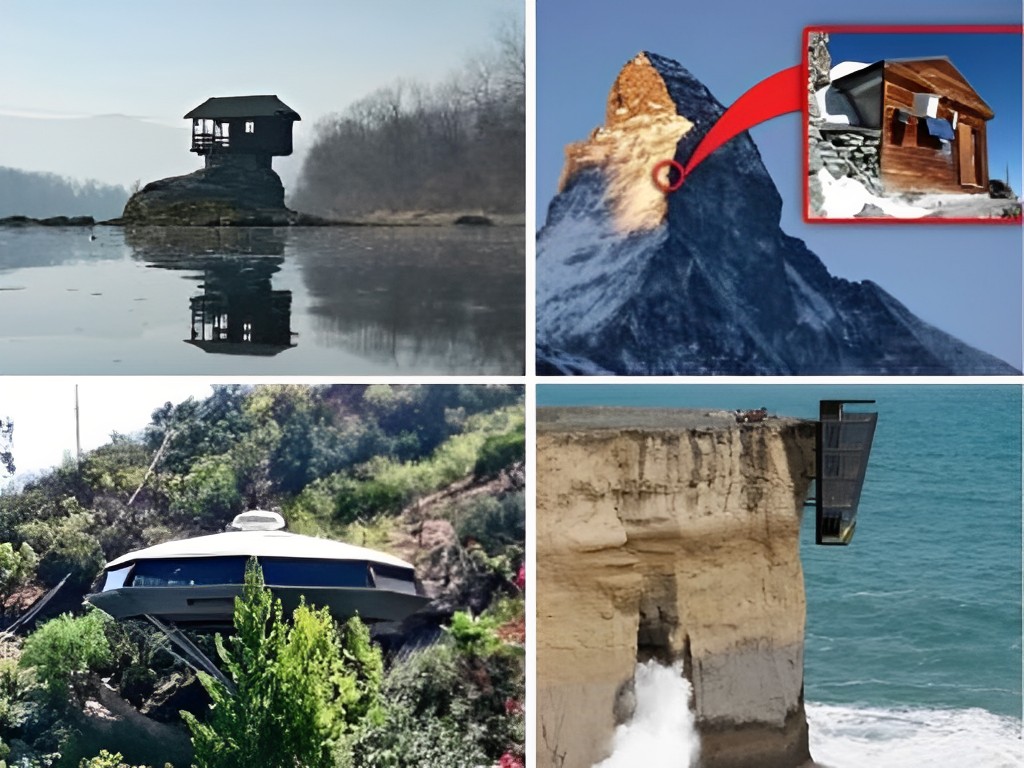 From architectural anomalies that engineers said couldn't be built to homes perched on the edge of a thousand-foot-high cliff, these unusual dwellings will give you an adrenaline rush. For those looking for a thrill, these are the homes for you!
The Cozy, Quirky Takasugi-an Teahouse in Japan 
Behold the Takasugi-an Teahouse! Located in Nagano, Japan, this peculiar structure is crafted from cut-down trees jammed into the ground. To get to the teahouse, you must climb two rickety ladders and remove your shoes.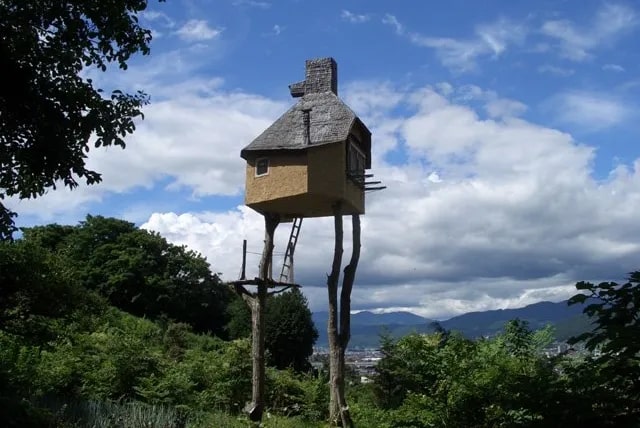 Once inside, you'll find a cozy, quaint atmosphere – but be warned! The construction may sway back and forth in the wind. Adding to the charm is the name, which translates to "too high" in Japanese – a testament to the builder's sense of humor. So, why not take a tea break and visit the Takasugi-an Teahouse?
The Rise and Fall of the World's Tallest Wooden House
Once upon a time, Nikolai Petrovich Sutyagin embarked on a grand mission to construct the tallest wooden house in the world in Arkhangelsk, Russia. Beginning in 1992, the Sutyagin House was built over 15 years, eventually reaching 13 stories.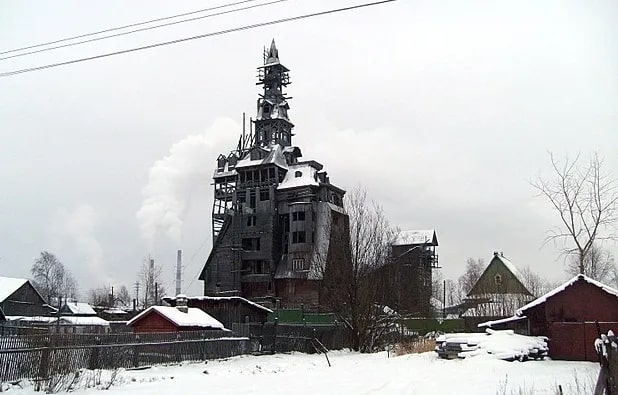 Despite failing to obtain a building permit, the structure remained standing until 2008, when the city authorities declared it a fire hazard and dismantled it. Although it was a feat, it's probably for the best that the Sutyagin House was taken down.
Experience the Adrenaline Rush of Slumbering Under an Active Volcano! 
If looking for an unforgettable vacation experience, consider sleeping near an active Hawaiian volcano! Located near the Kilauea Volcano on Hawaii's Big Island, the Phoenix House is now available on Airbnb!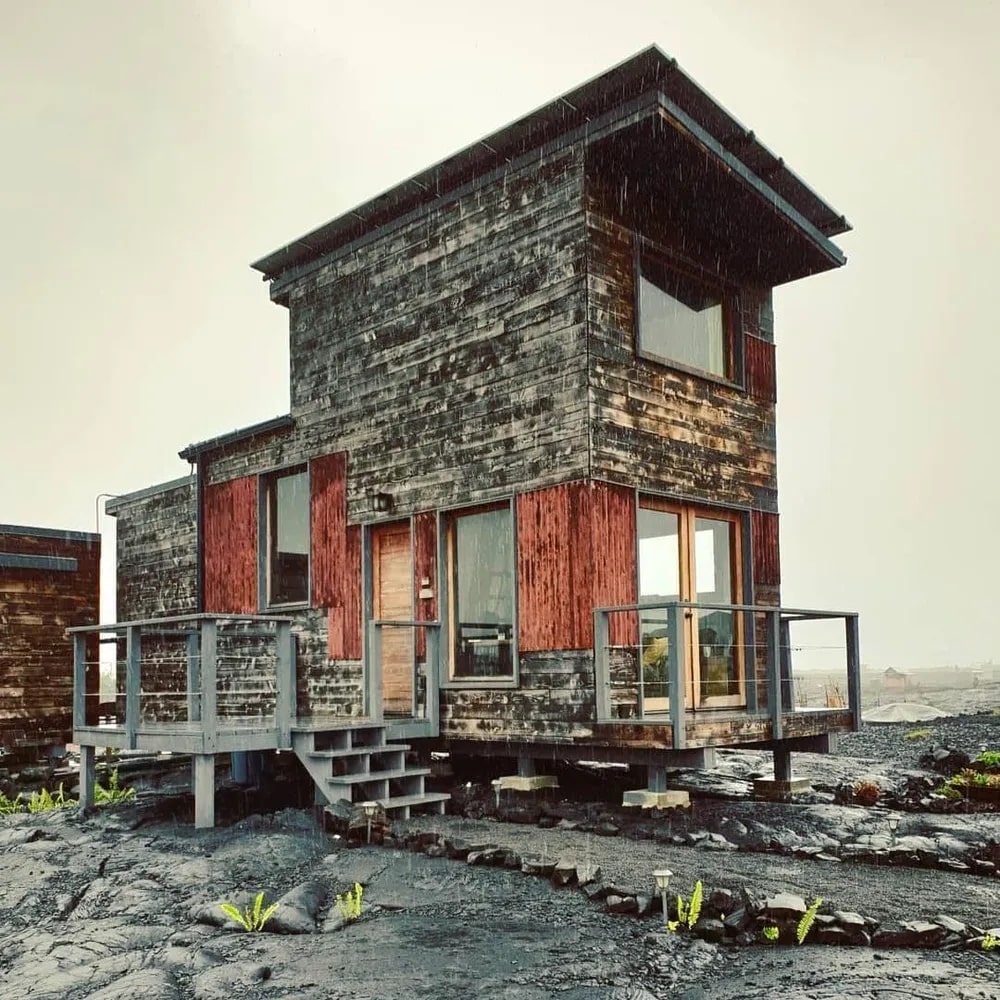 Kilauea is one of the most active volcanoes in the world, and you'll be right in the thick of it when you stay at the Phoenix House. Feel the adrenaline rush as you watch lava flows pass by! Don't miss out on this once-in-a-lifetime opportunity to sleep under an active volcano!
Experience an Unforgettable Journey at the Drina River House! 
Take an adventure of a lifetime at the Drina River House! Located in the middle of the Drina River near Bajina Bašta in Serbia, the house was built in 1968 by two brothers.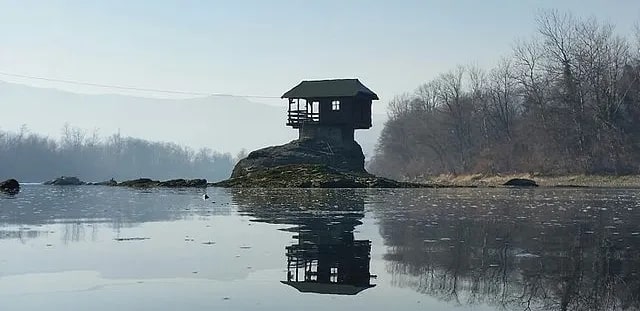 Despite being washed away during the rainy season, it was renovated and gained international fame during the 1994 Drina Regatta, with around 20,000 people passing by it. Today, it's one of the most popular tourist attractions in Serbia, boasting stunning views and a memorable experience. Don't miss this opportunity to explore one of Serbia's hidden gems!
Are You Brave Enough to Live in the Most Isolated House in the World? 
Do you consider yourself an introvert? Then, what better place to retreat than the most isolated house in the world? Located on Elliðaey Island, off the southern coast of Iceland, this hunting lodge is a perfect spot for anyone wanting peace.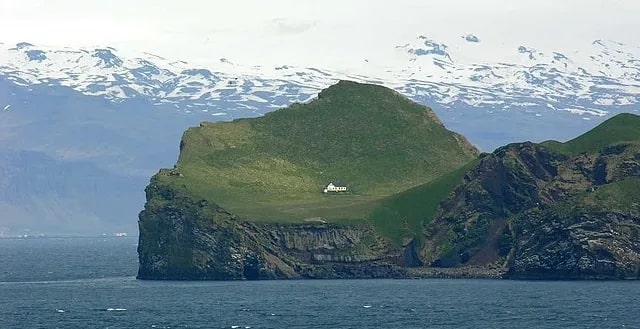 Be warned! Not only is the journey to the island difficult, but if you have the misfortune of falling and breaking your leg, getting to a doctor could be quite a challenge. If you're brave enough, why not give it a try?  
Experience the Magic of Castellfollit de la Roca 
Dream of having a cliff drop-off as your backyard? Welcome to Castellfollit de la Roca, the thousand-year-old town perched atop a 160-foot-tall basalt cliff formed from lava flows. This spectacular town in Catalonia, Spain, is a unique destination blending breathtaking views with a small, friendly community.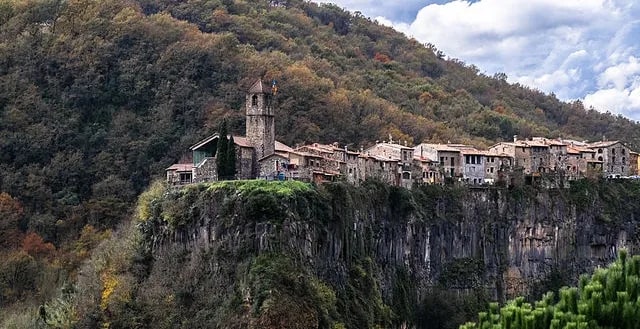 Stroll the nearly one-kilometer-long town and meet the locals who call this place home. Be amazed by the beauty of the two rivers that meet at the base of the cliff. Castellfollit de la Roca is a must-visit destination for all travelers!
Unveiling the Architecture Marvel: The Chemosphere 
Behold the awe-inspiring Chemosphere, an octagon-shaped one-story house in Los Angeles deemed "the most modern home built in the world." Constructed in 1960 by renowned architect John Lautner, the Chemosphere stands on a five-foot-wide concrete column, nearly 30 feet above the ground, and is designed to accommodate the 45-degree slope of the land.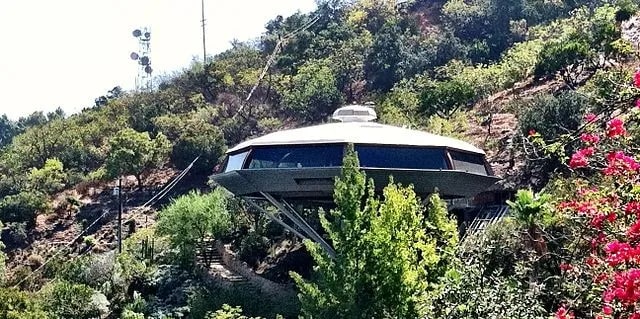 This modern marvel boasts 2,200 square feet of living space and is praised for its innovative design. Step into this futuristic home and explore the beauty of the Chemosphere – an architectural masterpiece.
Just Enough Room for a House, a Tree and a Beach - Exploring Just Room Enough Island
Just Room Enough Island (Hub Island) straddles the Canada-US border in the Saint Lawrence River in northern New York. Its tiny size of just 3,300 square feet makes it the smallest inhabited island in the world. Initially, it was purchased by the Sizelands in the 1950s as a secluded vacation house.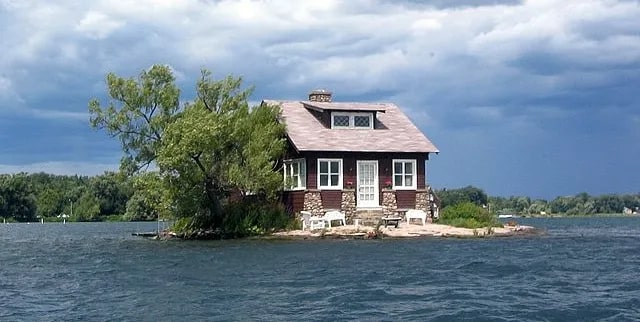 Sadly, the family's plan for privacy was not to be, as the news of their island spread like wildfire. Yet, it remains a unique getaway with just enough room for a house, a tree, and a small beach. Relax and explore this tiny paradise, and discover why it is one of the most beloved summer destinations in the U.S.
Explore the Amazing World of Shadowcliff: A Majestic Glass Box House 
Located on the shores of Lake Michigan and designed by architect Harry Weese, Shadowcliff is a sight to behold. This glass box house stands atop a cliff, offering an unparalleled view of the lake and its surroundings.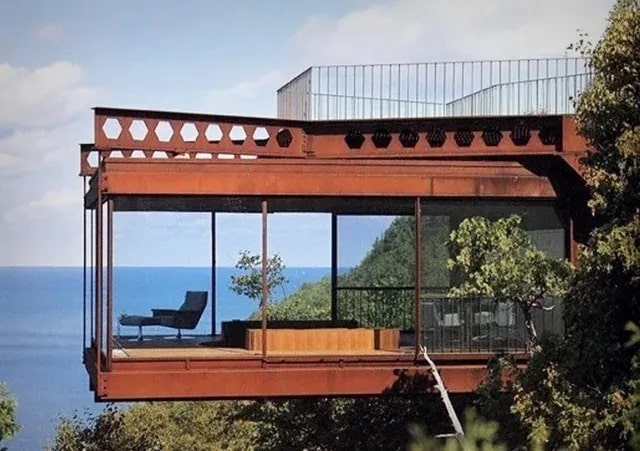 Constructed as a vacation office for Ben W. Heineman, an advisor to Lyndon B. Johnson, it is built to withstand winds up to 90 miles per hour. But, the most mesmerizing feature of this majestic structure is the glass window on the floor that looks down onto the cliff below. Explore the world of Shadowcliff and be mesmerized by its beauty!
A Safe Haven on the Alps: The Tiny Matterhorn Hut 
Perched atop the majestic Matterhorn lies the tiny Solvay mountain hut constructed as a refuge for climbers in the Alps. Despite its small size, this hut can accommodate up to 10 people if needed.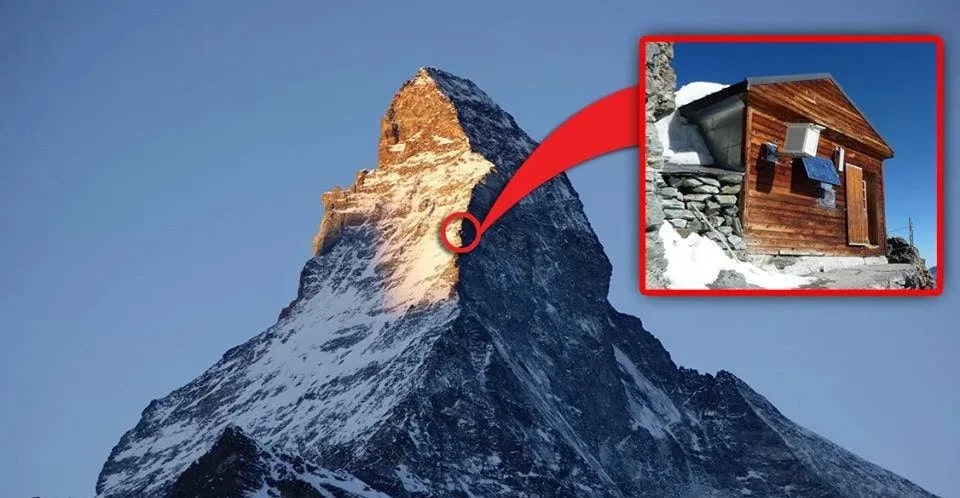 It also has an emergency phone line for anyone who needs to be airlifted off the mountain due to an avalanche or injury. A haven in the midst of harsh weather conditions, the Matterhorn Hut provides climbers with the perfect place to take a breather and relax for a few minutes.
Explore the Iconic Falling Water House: A Masterpiece of Architecture 
The Falling Water House, designed by iconic architect Frank Lloyd Wright, is a remarkable masterpiece of architecture. Located in Pennsylvania, the house was built atop a spectacular waterfall, surrounded by lush forests.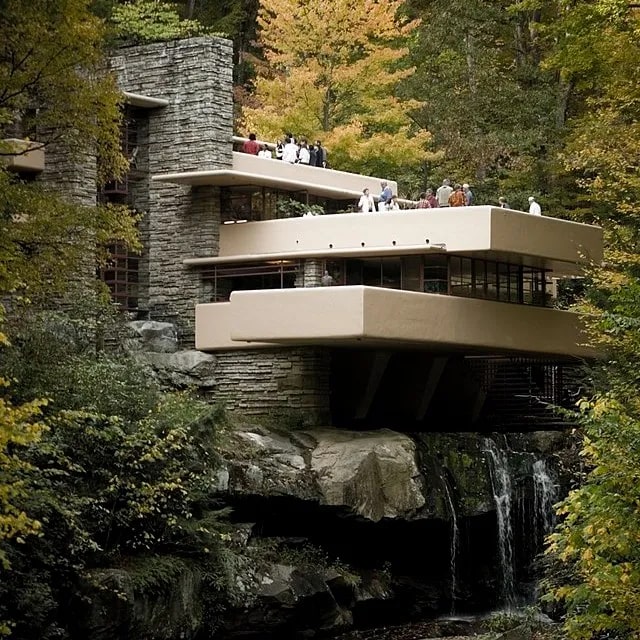 However, due to its unconventional build, it wasn't made to stand the test of time. Over time, the floors and beams began to crack and break under pressure, leading to a massive $11 million restoration project to restore the building to its former glory. Today, the Falling Water House is an awe-inspiring testament to Wright's architectural genius.
Exploring the Breathtaking Meteora Monasteries 
Nestled in the heart of Greece, the Meteora region is home to one of the world's most amazing sights – a series of monasteries perched atop natural pillars high above the ground.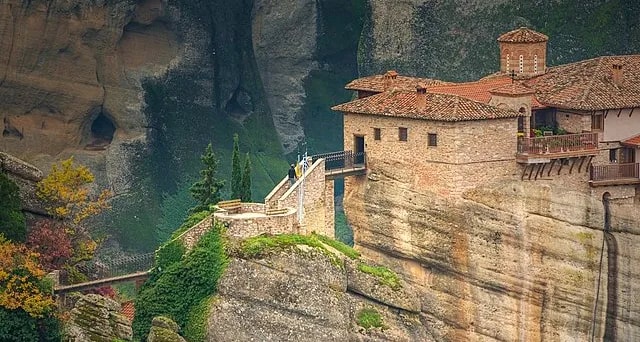 Built this way in the 14th century to escape raids, some of these majestic structures have survived the test of time, with six remaining today. Step inside to explore these unique structures and discover the incredible story of how the few people still living there get in and out – by scaling a set of stairs carved into the rocks. Journey through time and explore the breathtaking wonders of the Meteora monasteries!
An Experience of a Lifetime - Climb to the Spectacular Tiger's Nest Monastery 
Do you ever feel like stepping away from the everyday hustle and bustle? If so, why not visit Bhutan and explore the wonders of Tiger's Nest Monastery? Located nearly 3,000 feet high, this majestic monastery is a sight to behold.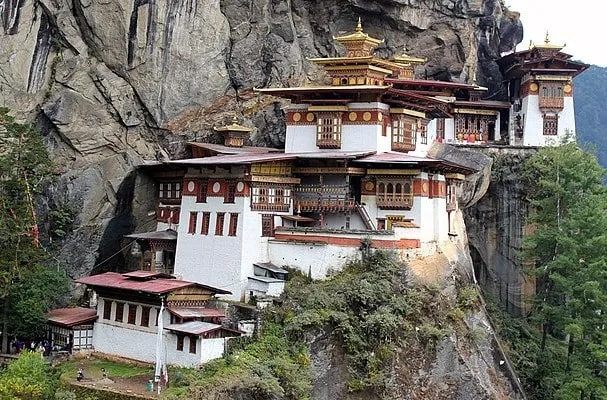 To get there, visitors must take a challenging two-hour hike up the cliff. However, don't be deterred – the breathtaking views of the surrounding landscape make it worth the effort! If you're feeling adventurous and looking for an unforgettable experience, then make sure to add this incredible destination to your bucket list.
Leaning Towers of Brazil: A Sight to Behold or a Disaster Waiting to Happen? 
The Leaning Tower of Pisa is an iconic tourist attraction, but did you know Brazil also has its leaning towers? The strange sight of the Santos towers, seemingly defying gravity, is unique. But, beneath the aesthetic lies a potential disaster waiting to happen.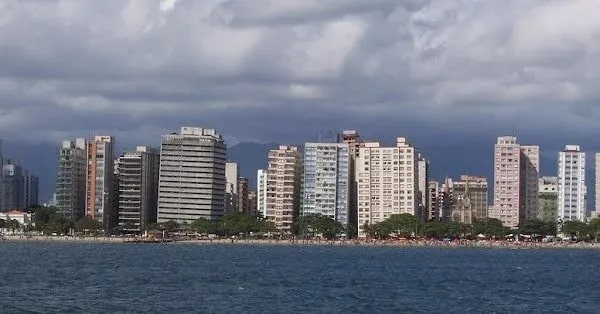 These towers were hastily constructed on a soft clay base instead of the ideal deep foundation, resulting in their lean. In the event of an earthquake, these leaning towers may not be able to stand the test of time. While they are a sight to behold, we must be mindful of the dangers that they put forth.
Discover Cuenca's Famous Hanging Houses 
Have you ever heard of the mysterious Hanging Houses of Cuenca? These remarkable buildings are a marvel to behold and have been a part of the city's history for centuries. The exact origin of the Hanging Houses is unknown, with historical evidence pointing to their existence as far back as the 15th century.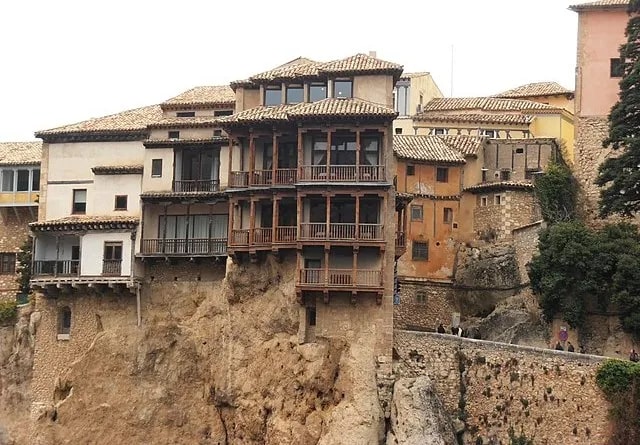 Their unique construction, which seems perfectly integrated into the rock, has made them the most famous buildings in Cuenca. Today, these Hanging Houses are open to the public and host a restaurant called the Spanish Museum of Abstract Arts. Explore the wonders of Cuenca and uncover the secrets of its iconic Hanging Houses. 
Conquer Your Fear of Heights with this Cliff House in Victoria, Australia! 
Are you ready to take on your fear of heights? Then this cliff house in Victoria, Australia, is the perfect place for you! This five-story house is firmly attached to the vertical face of a cliff, designed with inspiration from barnacles fastening themselves to ships.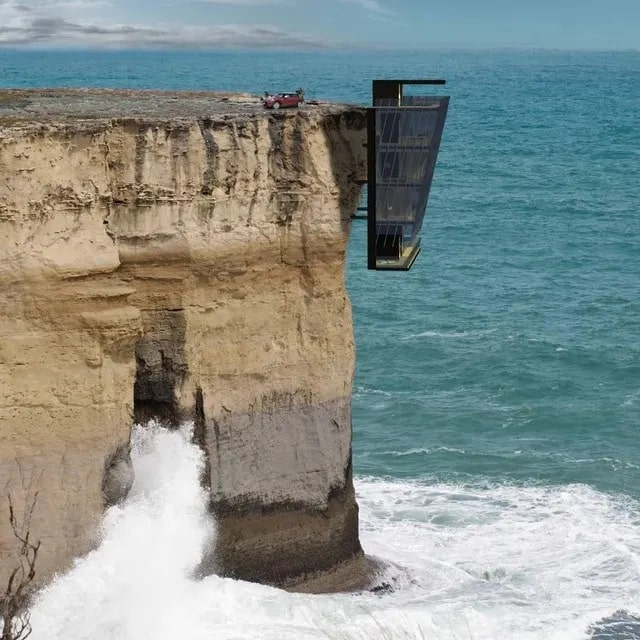 To add to the challenge, the roof doubles as a garage, allowing for even more weight on top! If you dare to face your fear, this cliff house is the perfect place to challenge yourself.
Live a Millionaire's Life - Glass House in Sonoma Valley 
Do you dream of living a millionaire's life? Here is your chance to make it happen! Located in Sonoma Valley, just two hours from San Francisco, this $3.9 million house offers stunning views of the Pacific Ocean from every corner.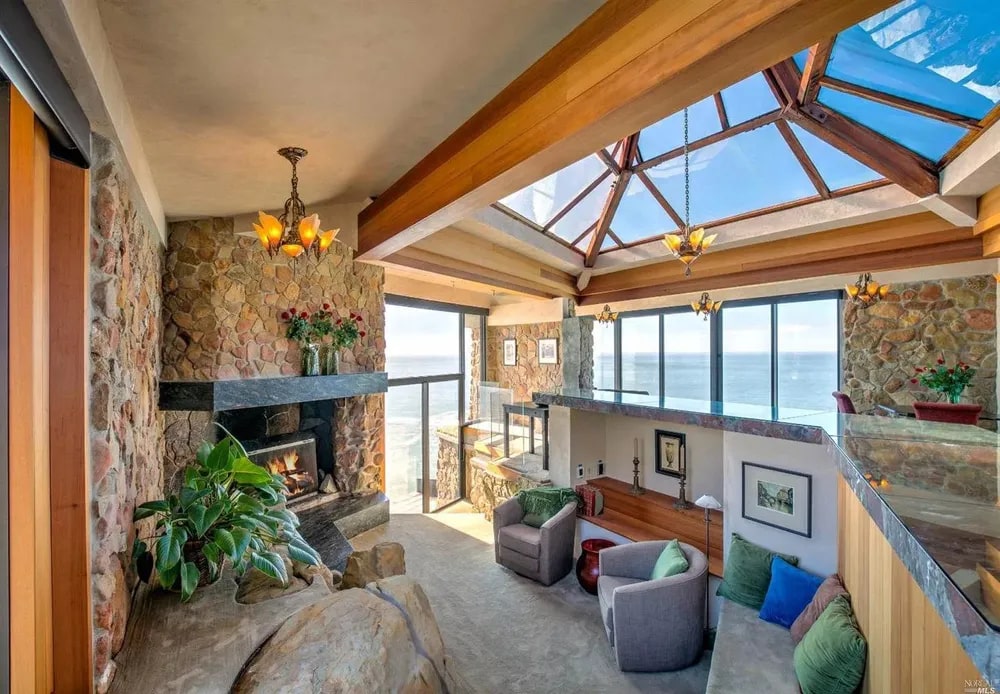 Made almost entirely from glass, it stands atop a rocky point 300 feet above the ocean. An unforgettable experience awaits you in this unique abode. Live like a millionaire, and be the judge of how worth it is!
The Unreachable Luxury of Middle Sedge Island 
Experience a world of opulent luxury on Middle Sedge Island, just off the coast of New Jersey in the Atlantic Ocean. An exclusive 14.4-acre paradise, this island offers an array of luxurious amenities such as a heated pool, guest house, and a bocce court.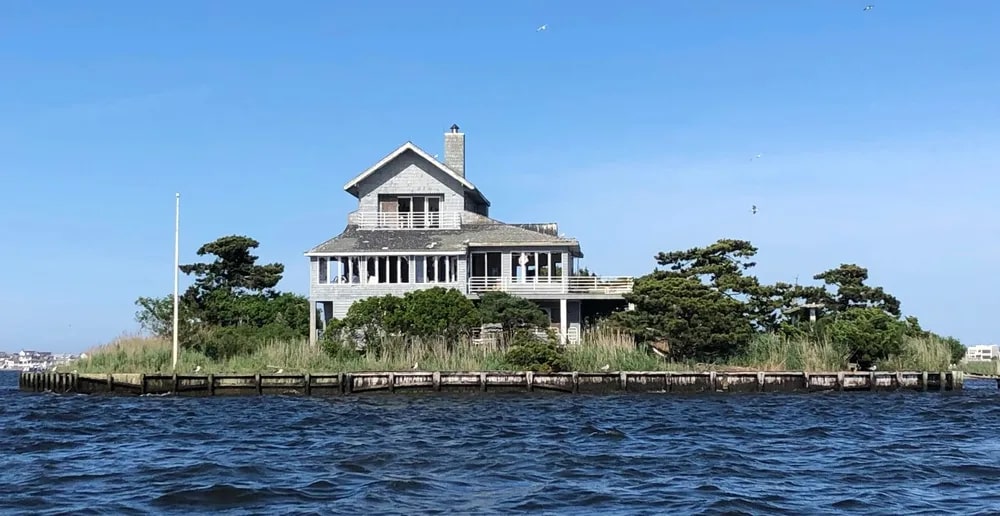 But, the only way to get to this remote island is by either helicopter or boat. Unfortunately, the grandeur of this island was destroyed by Hurricane Sandy in 2012, and the damage was so extensive that it still hasn't been repaired.
Welcome to Coober Pedy - Home of the Underground Diggers 
Welcome to Coober Pedy, a town in South Australia with a unique way of life! With an abundance of opal, 80 percent of Coober Pedy's residents live underground in "dugouts" to escape the extreme heat.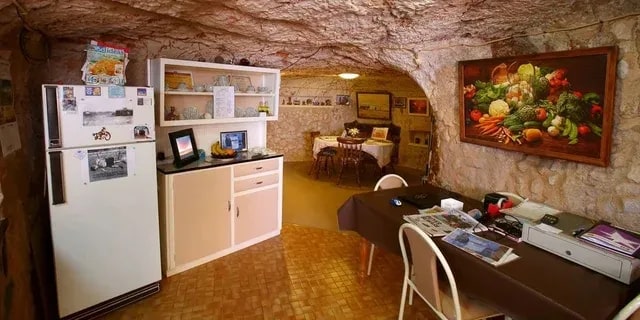 Every time you step outside in daylight, be prepared to face temperatures as high as 127 degrees Fahrenheit! But despite this, Coober Pedy remains home to hardy and courageous souls – the underground diggers. Experience their unique way of life and discover what makes this place special.
Feel the Thrill of Living in an Unconventional Apartment Unit! 
Experience the thrill of living uniquely and unconventionally at the WoZoCo Apartments in Amsterdam! These apartments have been constructed to adhere creatively to city building codes yet still fulfilled the owner's unique specifications.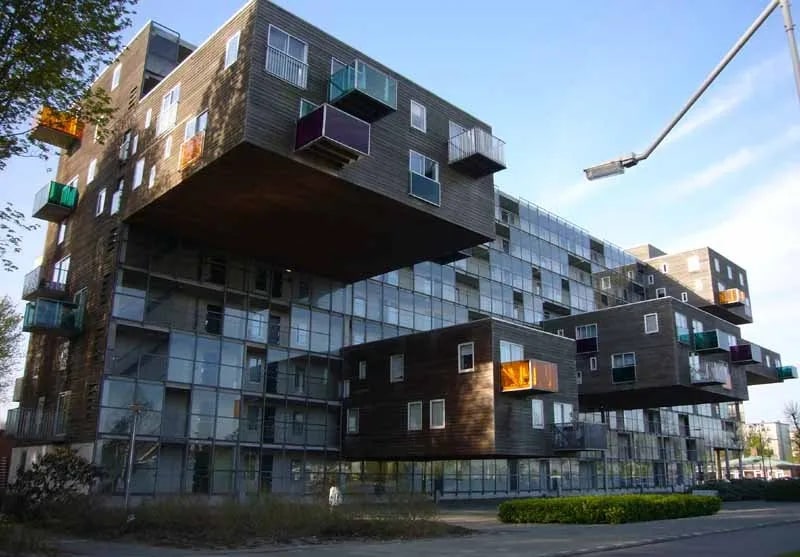 Imagine living in an apartment unit that juts out of the complex! Although the protruding units are securely fastened to the building, standing underneath one of them will give you a bit of a thrill – or fright!
A Scenic Time Bomb: Lake Kivu's Hidden Danger 
Situated on the border between the Democratic Republic of Congo and Rwanda, Lake Kivu is the scenic home to around 2 million people. But its serene beauty masks a dark secret – it is one of only three lakes in the world that could experience a limnic eruption, an exceedingly rare and deadly natural disaster. 
If triggered, a lethal gas cloud would spread out from the lake and kill anything in its path for miles. Scientists are still unsure what could cause such a catastrophic event, making Lake Kivu a ticking time bomb with the potential to cause mass destruction. So, if you're looking for an idyllic lakeside home, you may want to look elsewhere!
A Unique Place to Visit: Casa do Penedo 
If you're looking for a unique place to visit, look no further than Casa do Penedo in northern Portugal. This remarkable house was constructed out of four massive boulders and took two years to build from 1972 to 1974 and originally served as a vacation home for the owners.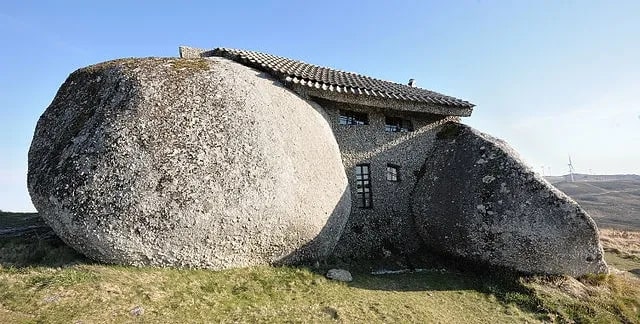 Today, it is a small museum filled with relics from the home's history and is open to the public. Even more interesting is that there's no electricity routed to the house, making it an off-the-grid living experience! 
Welcome to the Narrowest House in the World - Keret House!
Living in small spaces is charming, and the Keret House in Warsaw, Poland, is the perfect place for those who appreciate the charm. The house, an art installation, holds the record of being the narrowest house in the world, with a width of merely 5 feet.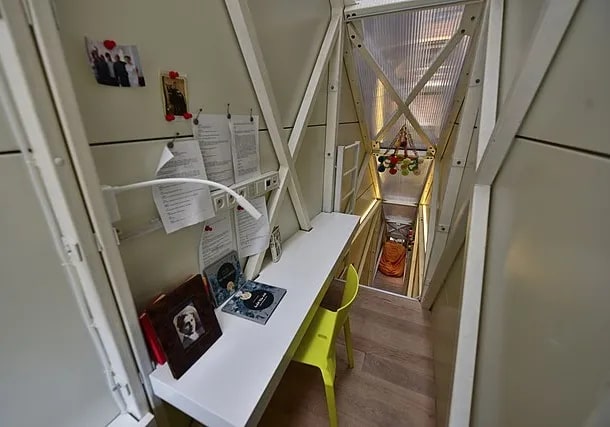 Although officially categorized as an art installation, the Keret House can accommodate one tenant at a time. A unique mix of art and architecture, this house is a must-see for all art lovers.
A Unique Solution to NYC's High Living Costs: A Dumpster Apartment! 
Living in New York City is undoubtedly expensive, and many would say it's impossible to find a decent place to live for less than $1,500 a month. But one interior designer had an innovative solution – a dumpster apartment!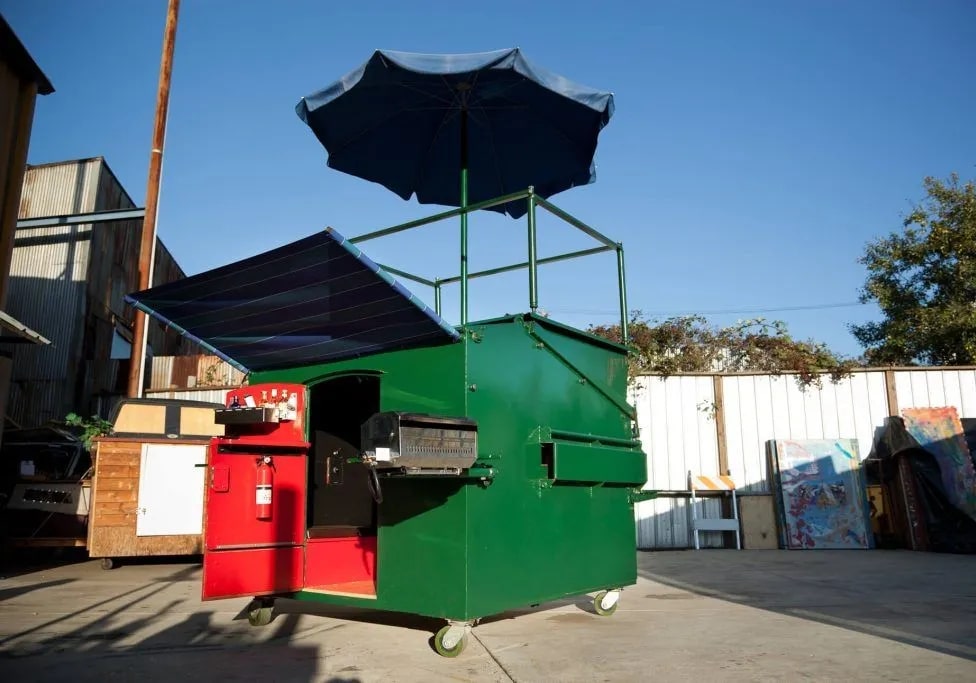 This one-of-a-kind art installation comes with all the essentials – a shower, toilet, bed, and a roof-top deck – and it's available for the low price of $1,200 a month! It's a creative way to beat NYC's high living costs and what you have.
Incredible Hermit Living at 130-Foot-Tall Monolith 
Witness an incredible feat of human determination and devotion! Georgia's Katskhi Pillar is an awe-inspiring 130-foot-tall natural limestone monolith, which a hermit built a home on top of during the 9th or 10th century.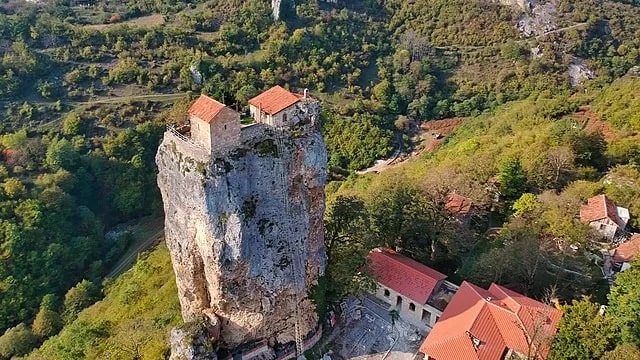 Today, it is inhabited in solitude by the Georgian Orthodox monk Maksim Qavtaradze. Every week, he must climb down a ladder to visit the monastery below and collect food before returning to his home atop the pillar. It is a remarkable feat of human determination and devotion — a remarkable sight to behold!