The Internet Is In Love With The 'True Blue Twins'
Megan and Morgan, "The True Blue Twins," are the fashion world's latest obsession. These beautiful twins gained popularity on social media in 2015 when they were barely four years old. Now, the girls have landed important fashion gigs, are modeling for clothing brands, and have over 818k followers.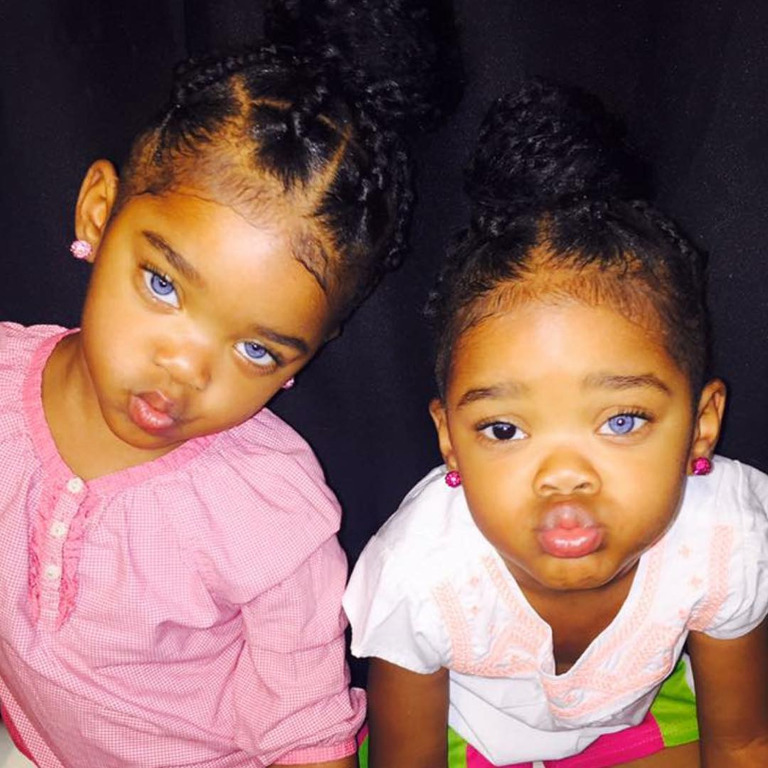 All thanks to a unique feature — their eyes. 
Meet Megan And Morgan
Megan and Morgan were born in North Philadelphia in 2011. Their striking blue eyes are a family feature that many generations have passed down, and it's mesmerizing. Their mom started uploading pictures of the girls, and in 2015 one of them became viral.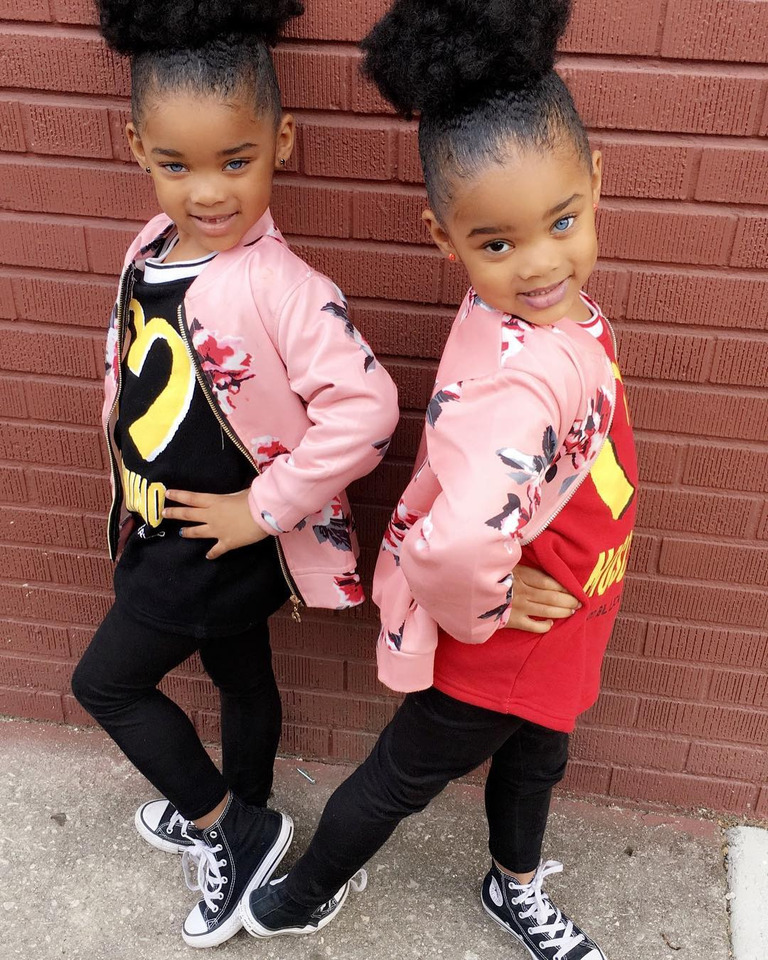 The little girls' striking gaze turned the internet into a frenzy. They were then featured as the face of many fashion campaigns. But who exactly are these girls? And do they have a contract with a modeling agency?   
True Blue Twins
The twins' mother, Stephany Boyd, nicknamed them the "True Blue Twins" because of their hypnotic pale blue eyes. But these sisters have so much more than looks. Their fun personalities make them the perfect models for children's clothes.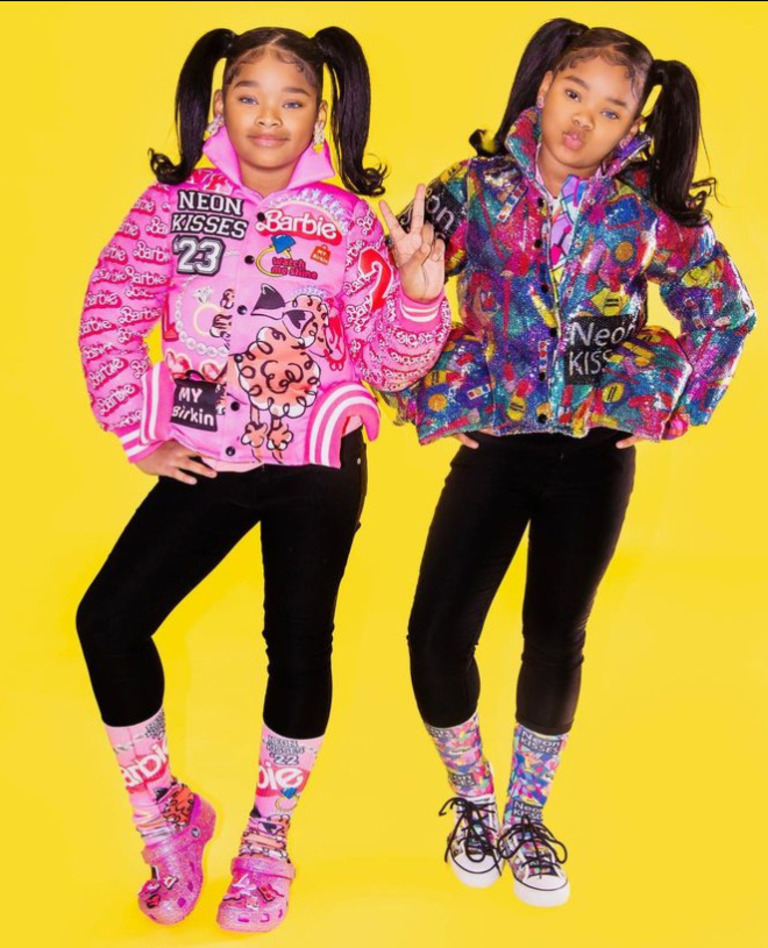 The girls were born to model and are very professional. They were born to be in front of the camera and have a lot of fun doing it! Their mother manages their social media accounts, which have gained much following in the past few years.
One Twin Has Heterochromia
The twins are pretty much identical in every aspect, except that Morgan has a condition called "heterochromia," where one of her eyes is blue and the other brown. Specialists say that less than 1% of the world's population has this condition.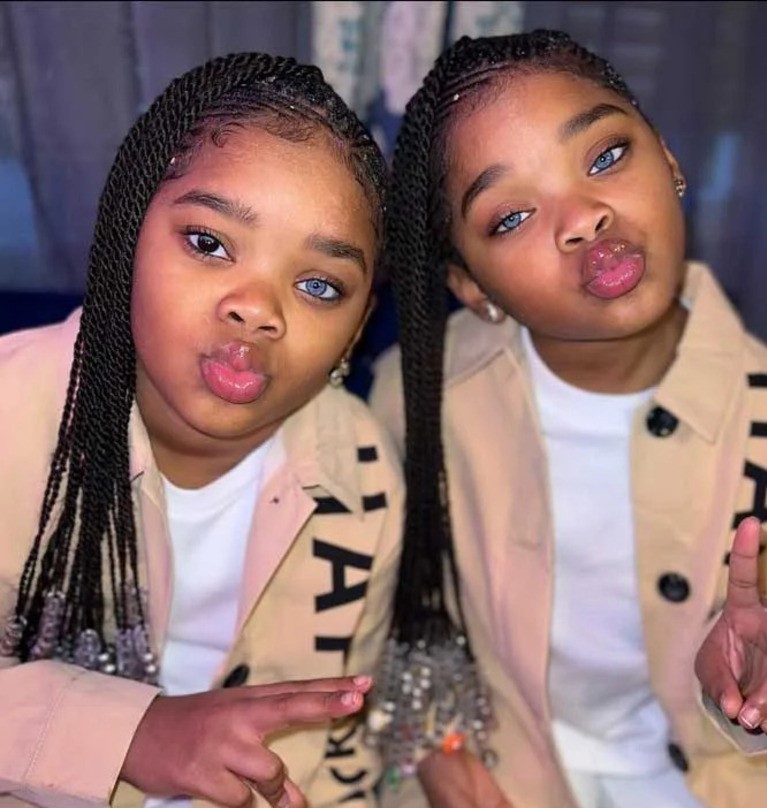 Heterochromia is absolutely harmless to a person's health and only affects the pigmentation of the eye. Although many factors can cause this, Morgan's is genetic. Her uncle also has heterochromia! Some famous people with this condition include David Bowie, Mila Kunis, and Kate Bosworth. 
Their Mom
Morgan and Megan's mom might be the pillar of their success. She is a plus-size model and influencer who knows how that industry works. She's been supporting her young daughters' careers since they accidentally became viral internet sensations.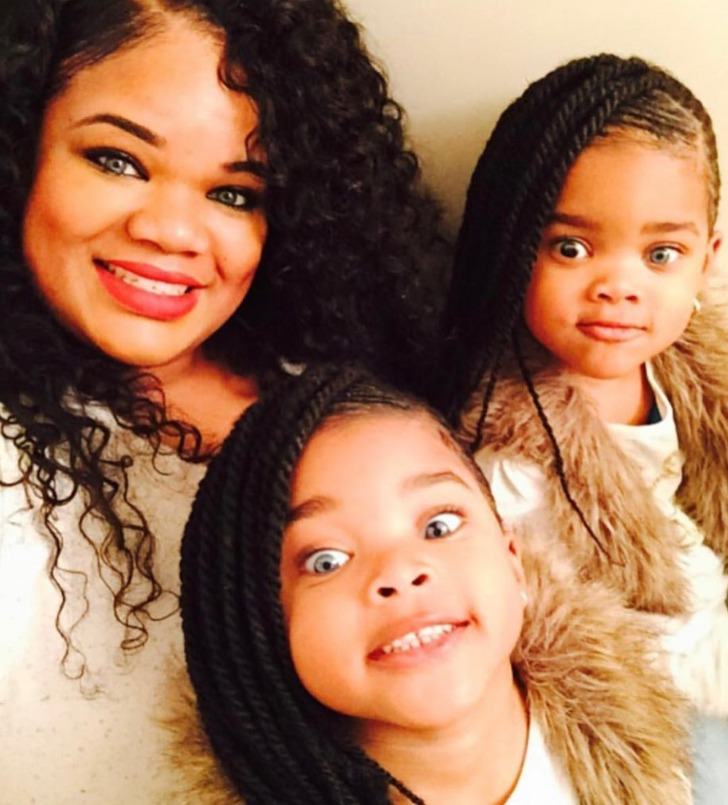 When people noticed their unique beauty, she knew how to handle the girls' newly acquired fame. Stephanie ensures that her girls stay healthy, happy, and focused. Although with that level of notoriety, the True Blue Twins will always be in the spotlight.
Noticed By The Media
It all started when Deyonte Hunter, a famous musician and tattoo artist from Camden, shared one of the girls' pictures on his Facebook page. The post was a hit, gaining over 2,000 likes in a single day! After that, things were never the same for the twins. They became internet sensations overnight.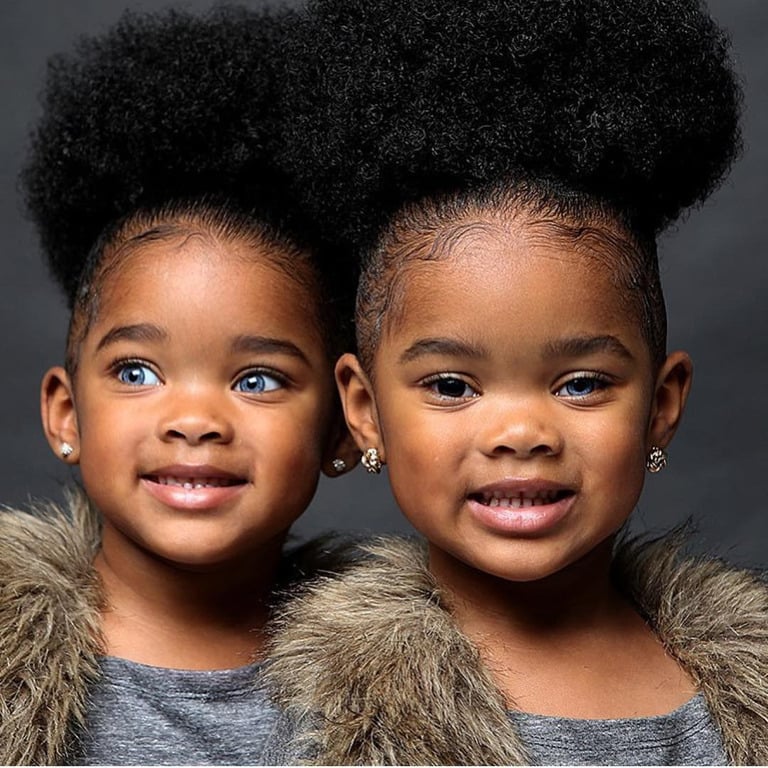 A video collage of their pictures garnered over six million views on Facebook. That's when Stephanie decided to take action. She received many emails asking to book the little girls for photoshoots and fashion campaigns.
Social Media Impact
Since their rise to fame, Megan and Morgan have had to face a change of lifestyle, but their mom always puts their safety first and is determined to give them the most normal upbringing possible.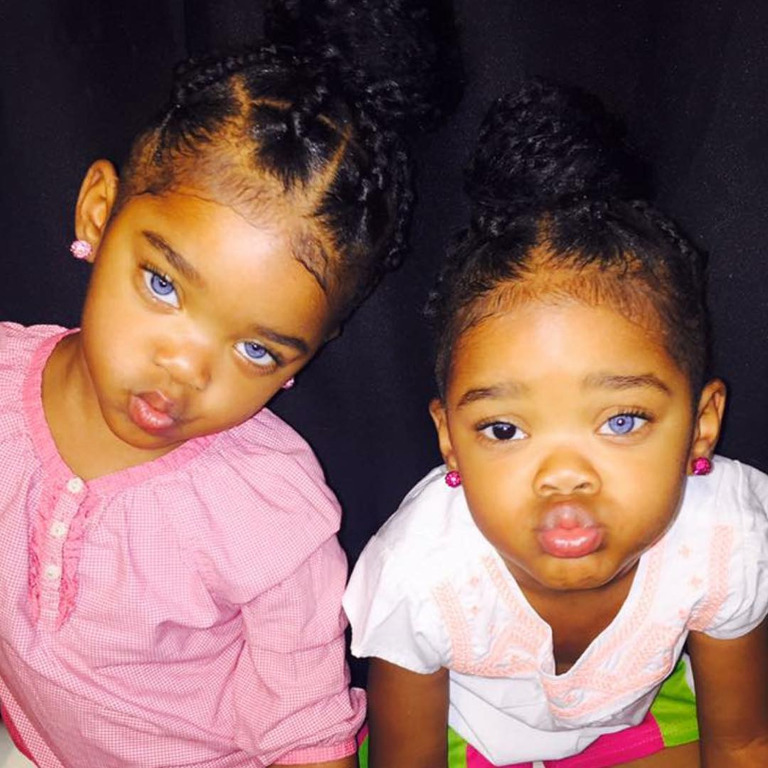 The girls are natural-born stars and are having fun in the process. Their childhood is documented in the fashion campaigns and their YouTube channel, which has over 62k followers and millions of views. They aren't camera-shy and want to continue doing what they love as long as they're having fun in the process. 
Small Girls, Big Gigs
The True Blue Twins' most recent adventure has been becoming the face of celebrity fashion designer Neon Kisses. The brand is known for using explosive neon colors, super trendy designs, and a going retail price of $500 for a jacket.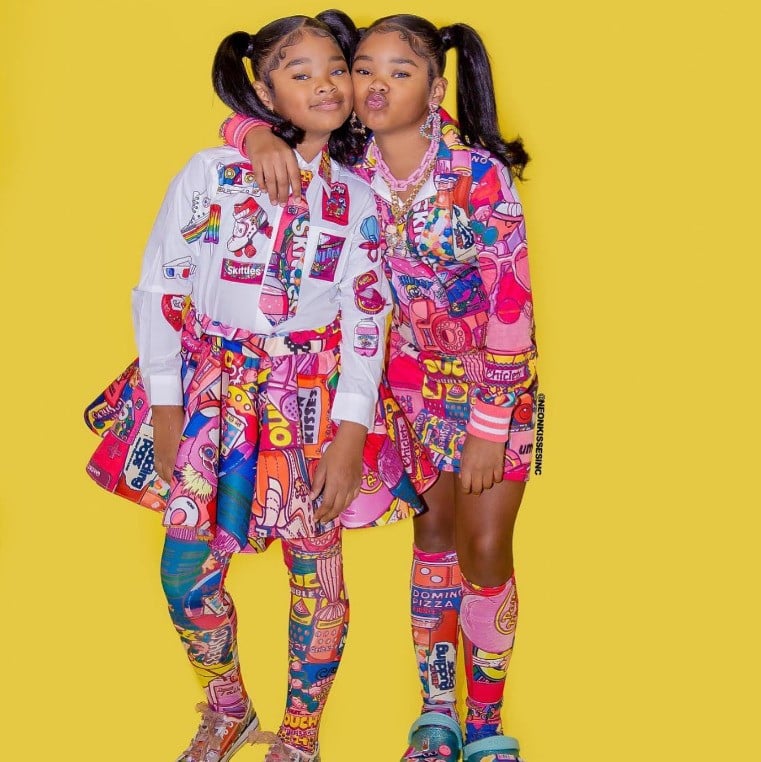 The girls have also been featured in many other fashion campaigns and influencer endeavors, receiving product boxes and posting pictures wearing certain brands, and even reading books in a post sponsored by Noominals. Last but not least, they recently appeared in their school publicity on massive bus banners!
Street Photography Love
The girls are so popular it has become challenging to go outside without being photographed. Even a simple trip to the supermarket sometimes becomes a photo shoot. They've become local celebrities!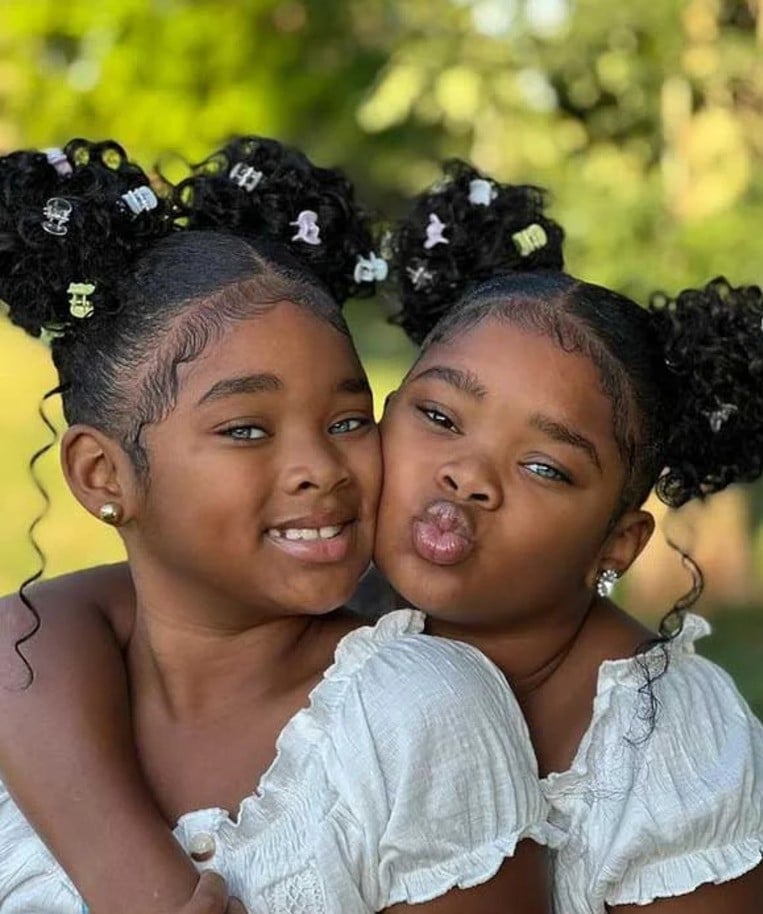 "Sometimes, I don't like the unwanted attention my baby girls get when we are out and having family time. It's like they are celebrities now; people would come and click pictures with them and then are out shooting with brands and fashion shows and whatnot. I want them to have a simpler life," said their dad Lovell Knight.
A Popular YouTube Channel
We've mentioned the True Blue Twins YouTube channel, but what we haven't said is how wonderful the content in it is. Morgan and Megan are growing up to be intelligent, funny, and beautiful girls with great humor.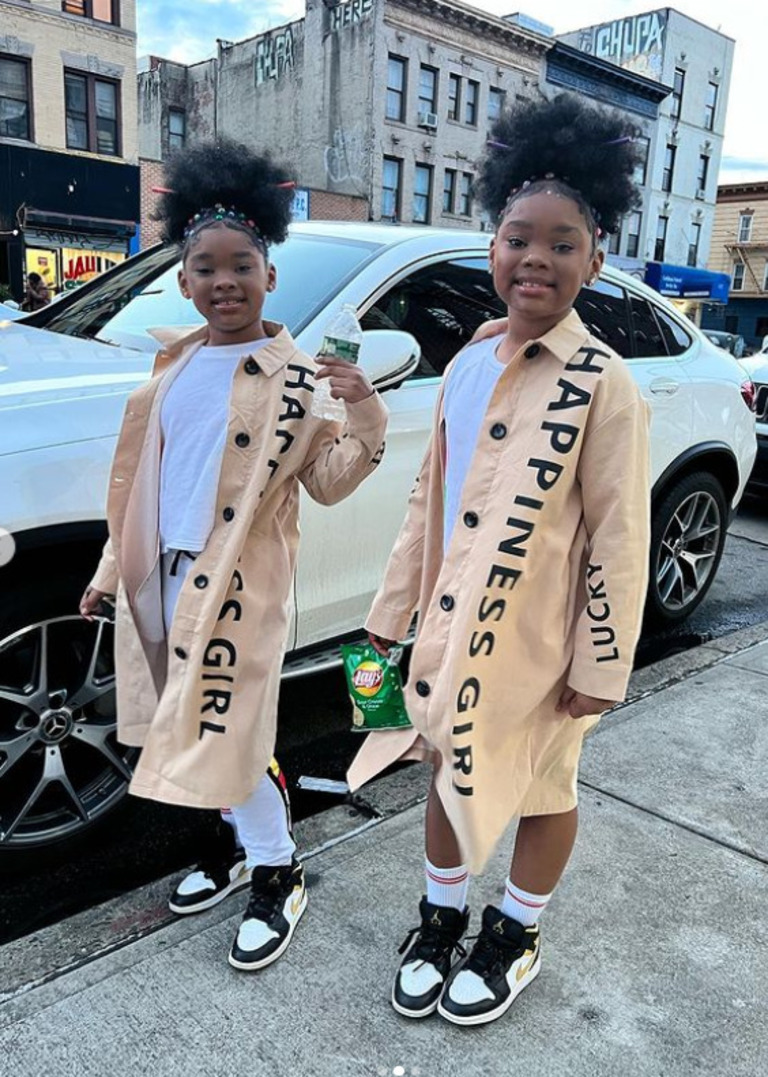 They seem to have telepathic powers because they always finish each other's sentences or say the same thing simultaneously. They have a lot of videos on the channel, and in one Q&A, they claim that they still want to be models and singers when they grow up. 
Viral Posts
The girls have had a steady flow of work and collaborations thanks to several viral posts that have reached thousands of likes and views on many platforms. They've collaborated with massive brands like Walmart and Claire's, and we're sure many brands are willing to work with this couple of charismatic girls.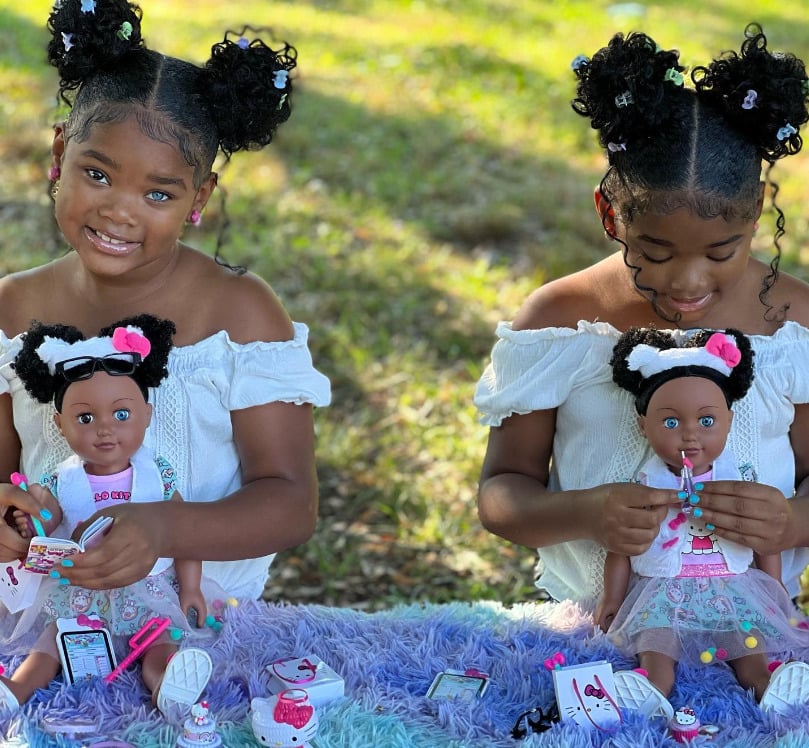 Ever since their first viral post in 2015, they've become acquainted with the strange ways the internet works, the magnitude of the audience, and the streams of attention they get for their beauty and grace.
A Normal Life
Megan and Morgan go to a regular school, have normal friends, and live in a typical household. But most people don't know that they're also models and social media stars! The twins have been in the spotlight since they were four years old, but growing up has only opened more doors for them.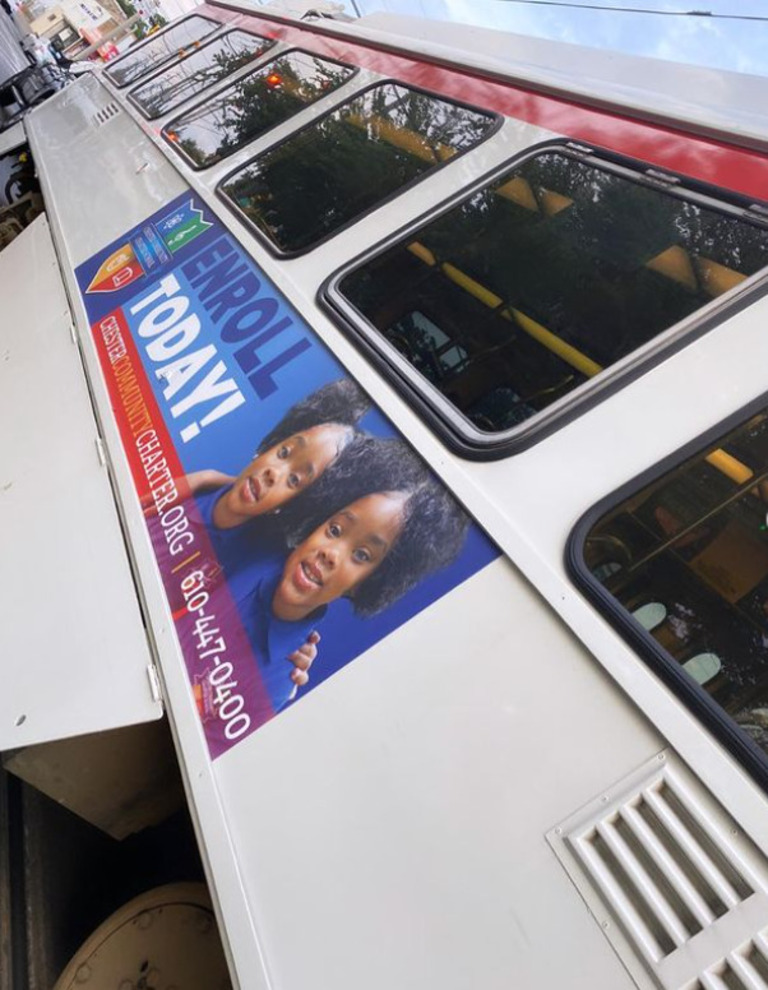 Their parents still want to give them a normal upbringing and try to keep them with their feet on the ground even though it might be difficult when you see a bus with your face on it!
People's Reactions 
Many people have commented on the girls' fame and how their parents manage it. It's a complex topic, but people have been very supportive of them.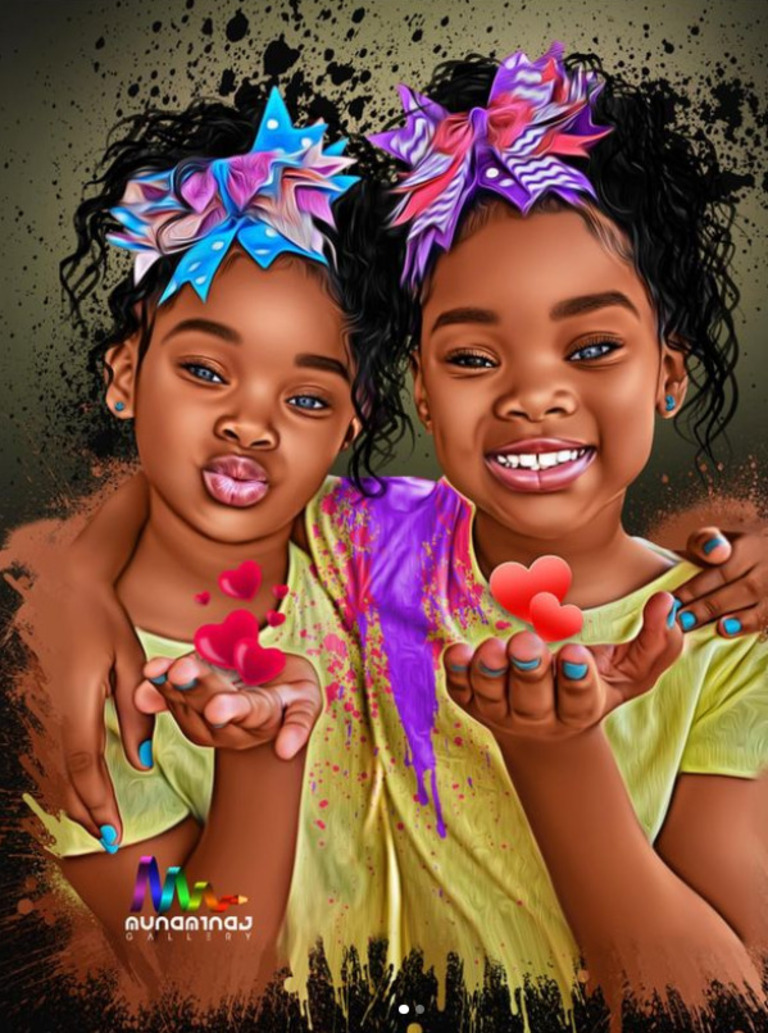 One person accurately said, "It's a little late to back it up and pretend they have not had these experiences. I think an approach that might be positive and beneficial is to constantly assure them of his love and speak to them intelligently and with respect. I think it is also important to let them be kids."
The Girl's Future
Now that the twins are coming closer to teenagehood, we wonder if they will continue to be a part of the world of influencers. It can be a harsh environment for young kids to be in the spotlight. Luckily, the twins' family has developed a healthy community and environment for them.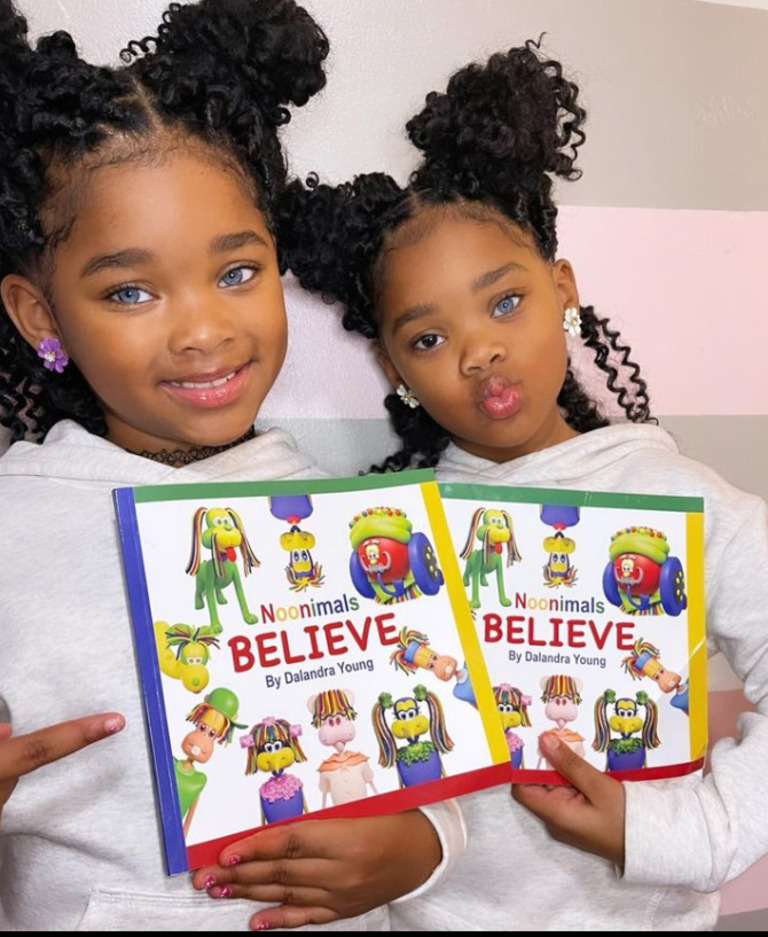 The girls seem to be having fun with their modeling careers, and that's what is most important. They are also very smart in school and love maths and science. Maybe they will follow a career in STEM.
Brands They Work With Now
Since they were very young, the True Blue Twins have conquered the internet's heart. Now, they are showing other kids how to dress as cool and hip as them, working with many labels, from small local boutiques in their hometown to mega-corporations like Walmart. Their latest collaboration has been with Neon Kisses Inc.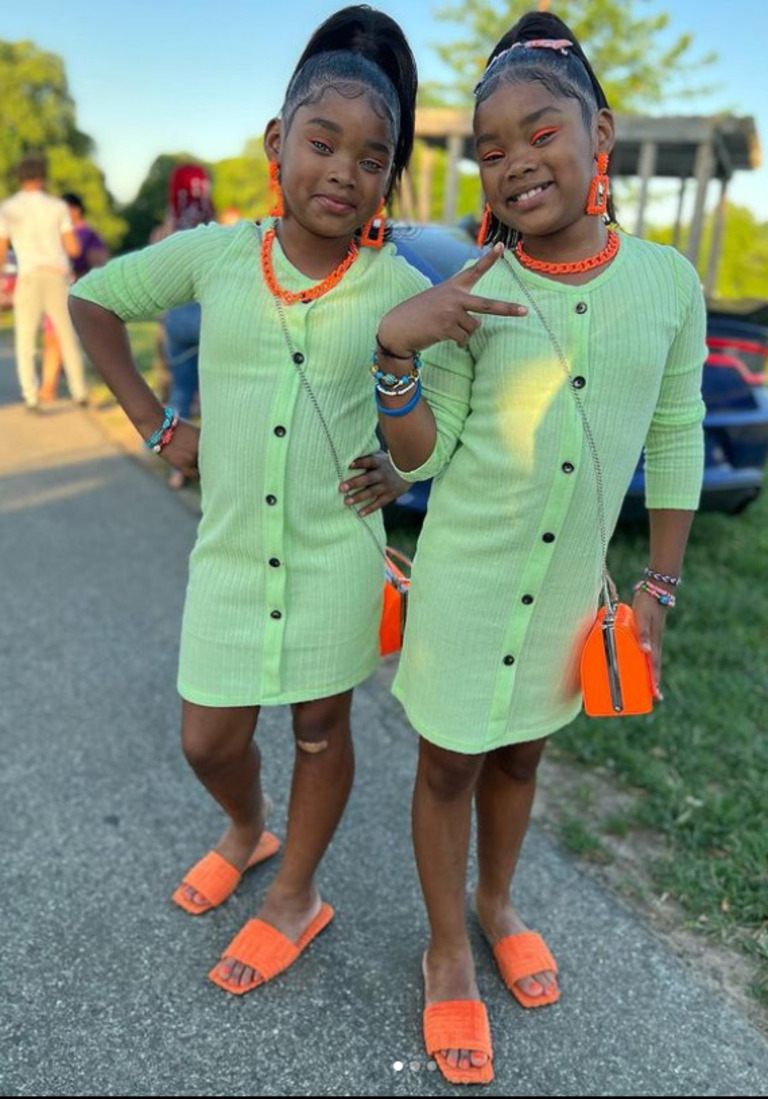 These girls are definitely going places as they work hard to achieve their dreams. They have a massive online community that looks up to them and admires their beauty and charm. 
Promising Young Talents
Thanks to social media, many people are getting scouted to become models and influencers by big agencies. In this case, the twins are managed by their mom, which is remarkable. We think they have a great future ahead of them and will keep an eye out for their future projects.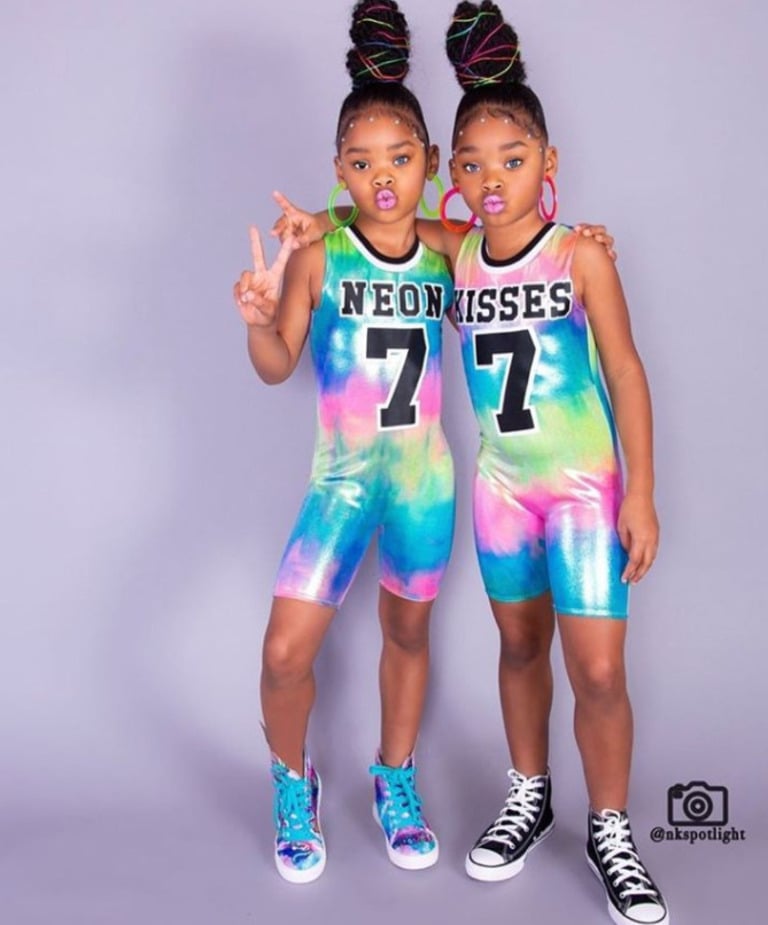 These fashionista girls and social media personalities are opening up new ways for diversity and inclusion with their natural beauty, and we're here for it! All hail the True Blue Twins.