Massive Rhino Ranch Guarded by Private Soldiers is Up for Sale
Deep in the heart of South Africa lies a sprawling rhino farm unlike any other. John Hume has spent nearly three decades breeding and protecting over 2,000 white rhinos.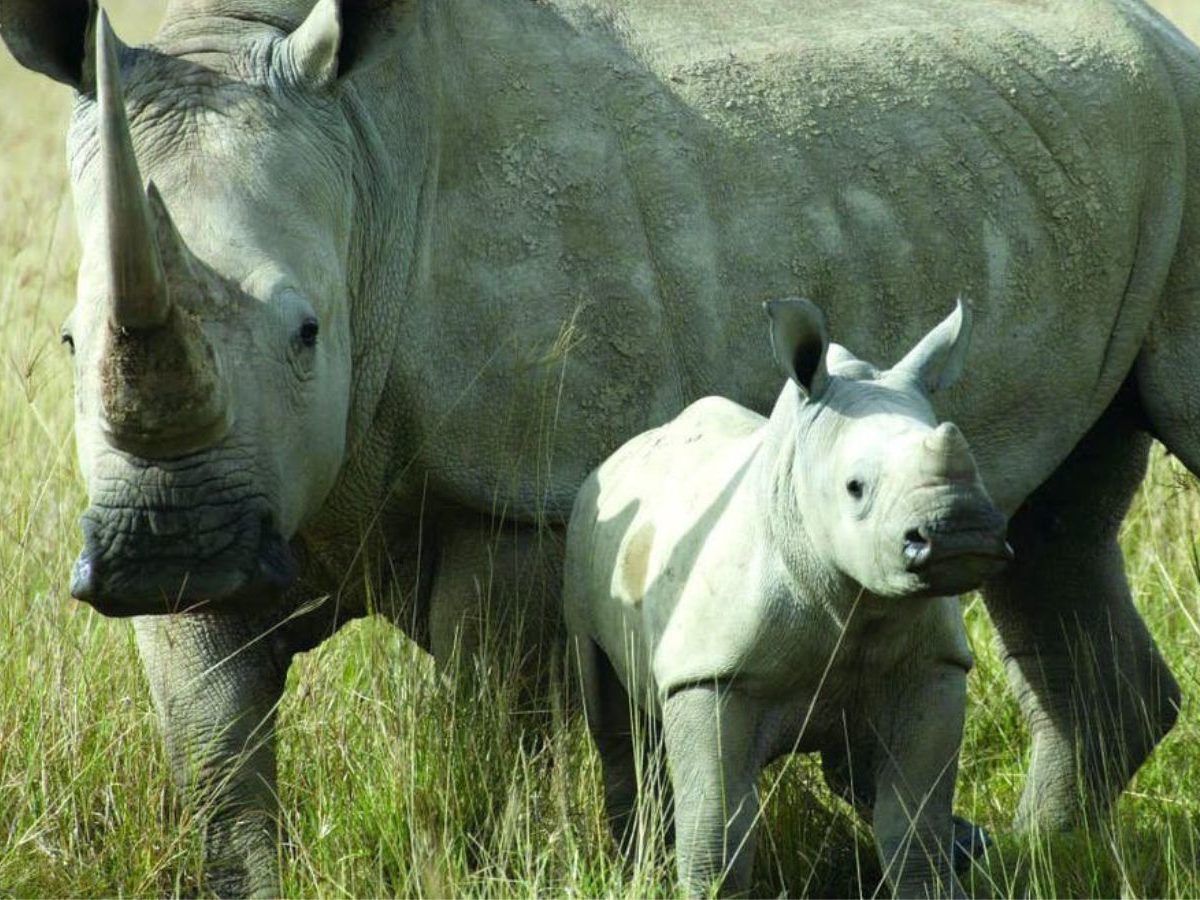 However, after years of fighting for the right to sell rhino horns, Hume has put his beloved farm up for sale, asking $10 million. Join us as we explore the fascinating story of this extraordinary man and his quest to save the rhino from extinction.
The Million-Dollar Rhino Dilemma
John Hume, the man behind the world's largest rhino farm, is putting his prized possession up for grabs. For a cool $10 million, you can acquire a massive herd of 2,000 white rhinos in South Africa.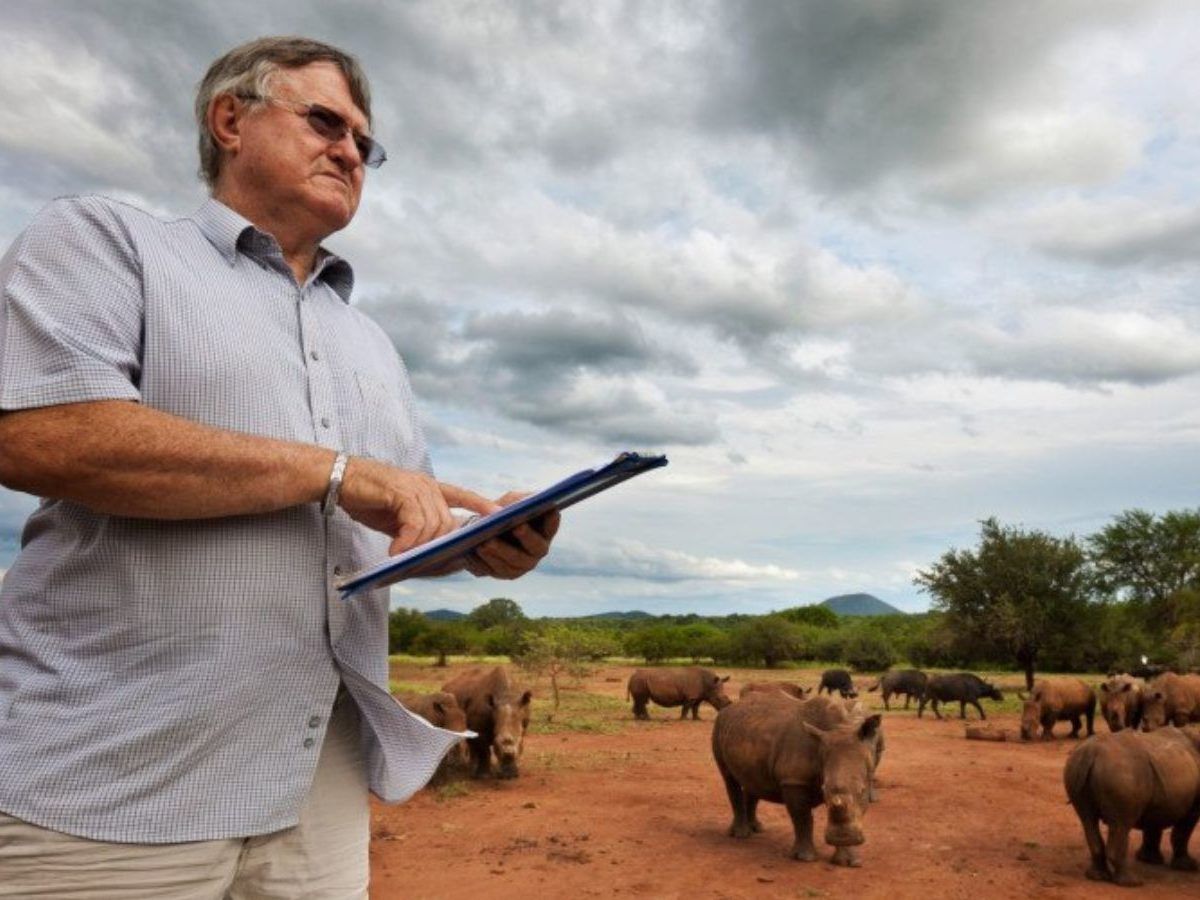 However, this is not just any ordinary purchase. Hume has spent decades breeding these majestic creatures and tirelessly campaigned to legalize the sale of rhino horns. Despite some success, the global ban on this highly coveted substance remained intact, making it impossible for Hume to keep up.
A Passion That Became a Battle
What started as a simple purchase of a 20,000-acre ranch in the heart of South Africa became John Hume's ultimate passion and life's work. It all began with just two rhinos that came with the property, but Hume's love for these "wildlife underdogs" soon turned into a mission to save them from extinction.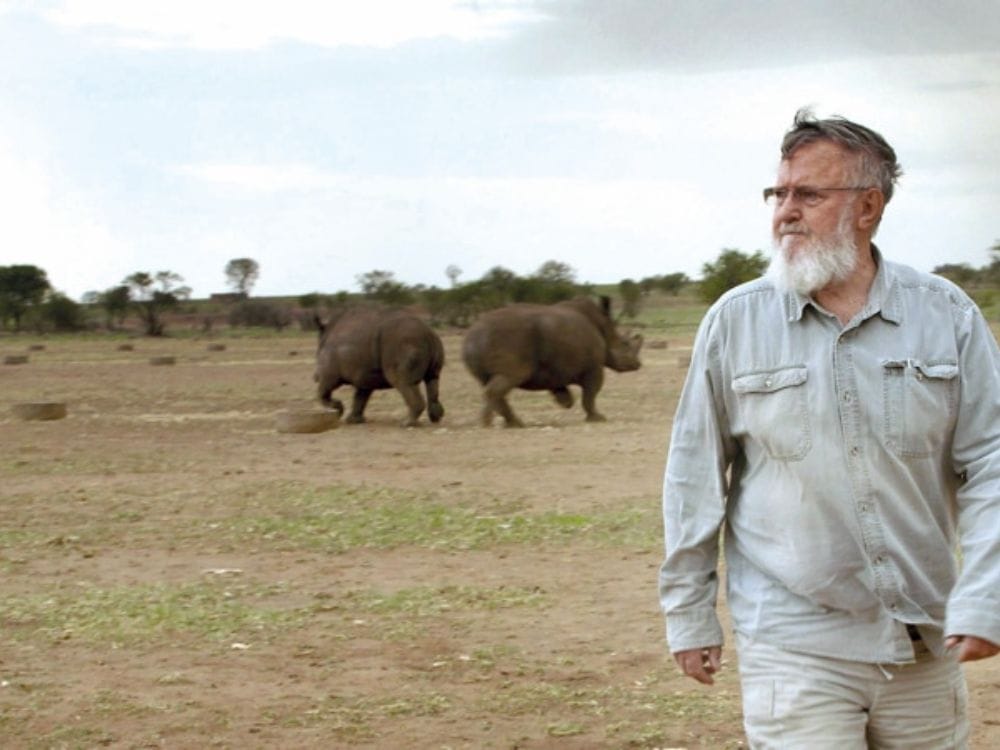 With each passing year, his passion grew stronger, and before he knew it, he had created the world's largest rhino farm. With great success comes great responsibility, and Hume faces an uncertain future.
Vision to Establish a Legal Rhino Horn Trade
Hume's vision was to establish a legal rhino horn trade, making poaching less attractive due to prices dropping. As rhino horn is made of keratin, the same material as fingernails, it can grow back about four inches yearly, making it a sustainable resource.
However, international trade has yet to be legalized. After almost 15 years since he launched his farm with close to 200 southern white rhinos, the 81-year-old entrepreneur claims that he has hit a financial breaking point.
The High Cost of Rhino Conservation
Hume's rhino breeding farm faced escalating costs as the herd grew. His financial struggles were amplified due to the ban on rhino horn trading and also the farm's recent opening. Reports of his financial difficulties became more frequent after 2009.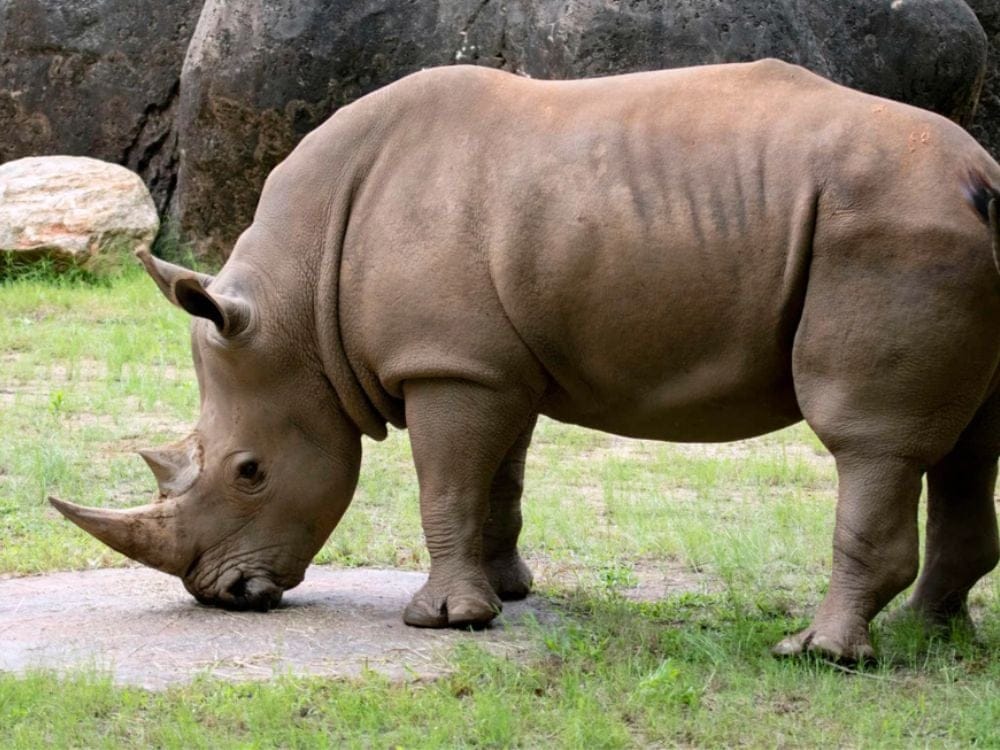 In 2006, he sold approximately 185 pounds of rhino horn for $83,250, which provided some much-needed financial relief. Despite these setbacks, Hume remained committed to conserving rhinos, as evidenced by his decades-long efforts.
The 21,000 Acre Farm Up For Sale
It's a sad turn of events for John Hume's rhino breeding farm, which will be up for auction this month, including the rhinos and other animals, such as hippos, giraffes, buffalos, sheep, and goats.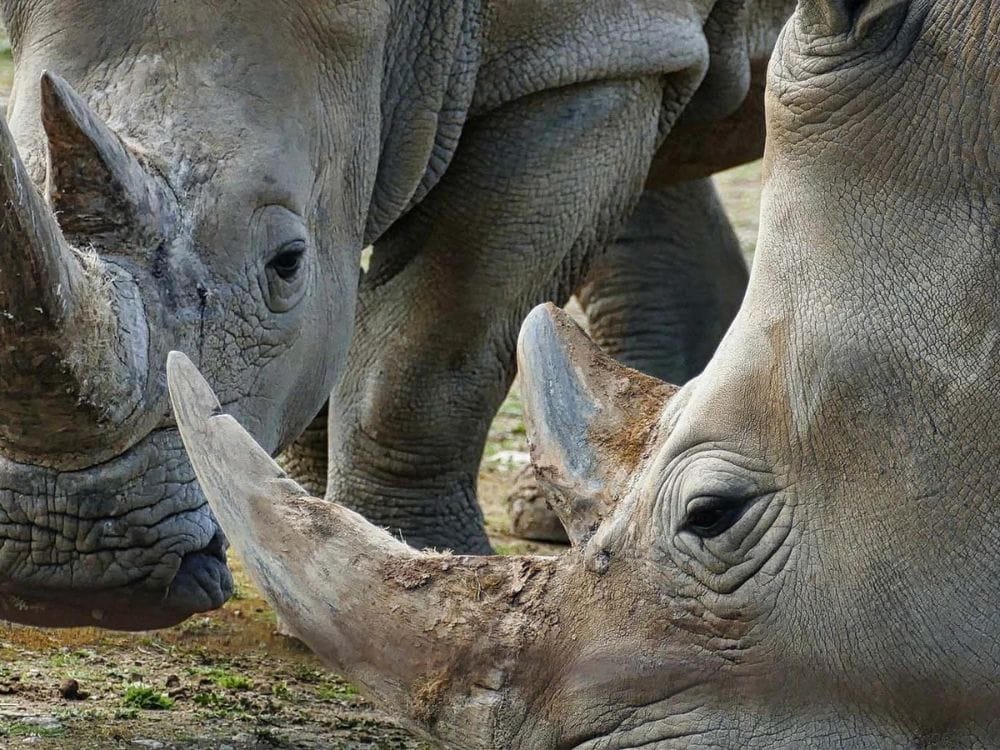 This auction, which runs from April 26-May 1, coincides with the international Save the Rhino Day. It's a bittersweet moment for Hume, who dedicated his life to protecting rhinos.
Who Will Step Up?
Humes hopes that the auction of his breeding farm will attract bidders who share his passion for conserving rhinos and have the means to continue the breeding project. However, the individual with the funds and willingness to take on this significant responsibility remains to be determined.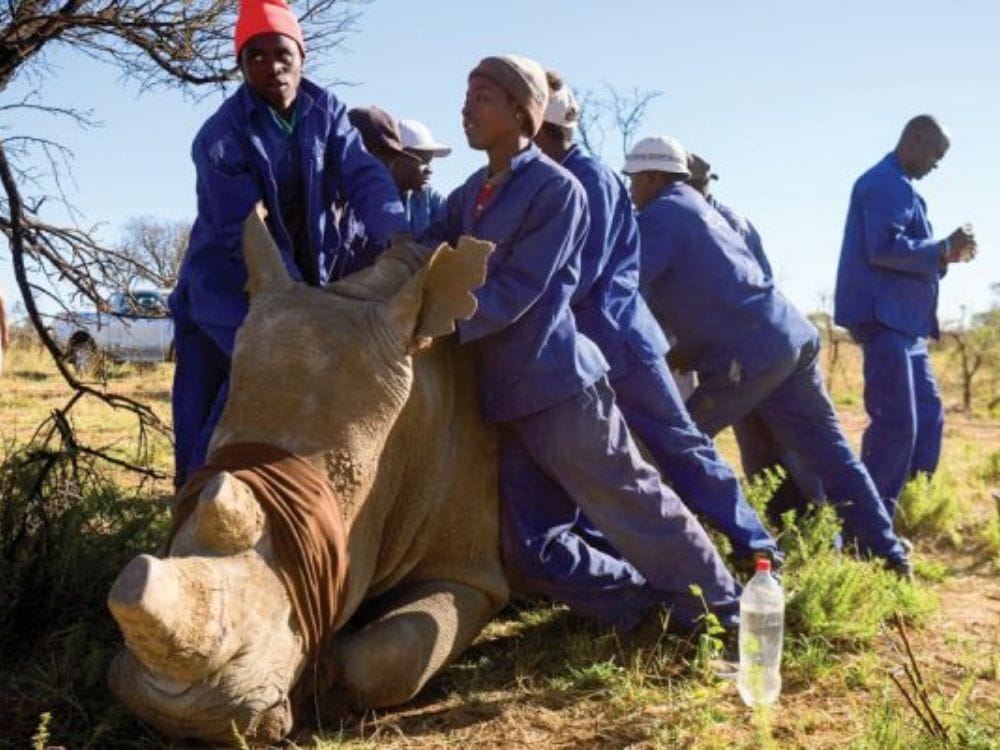 The success of this sale would depend on the buyer's commitment to conservation, as Hume's legacy is at stake. Hopefully, a new owner will step in and continue his work.
A Comprehensive Perspective Needed
According to Taylor Tench, a senior policy analyst specializing in rhinos at the Environmental Investigation Agency, Hume's case raises several crucial issues that have been ignored or sidelined regarding rhino conservation.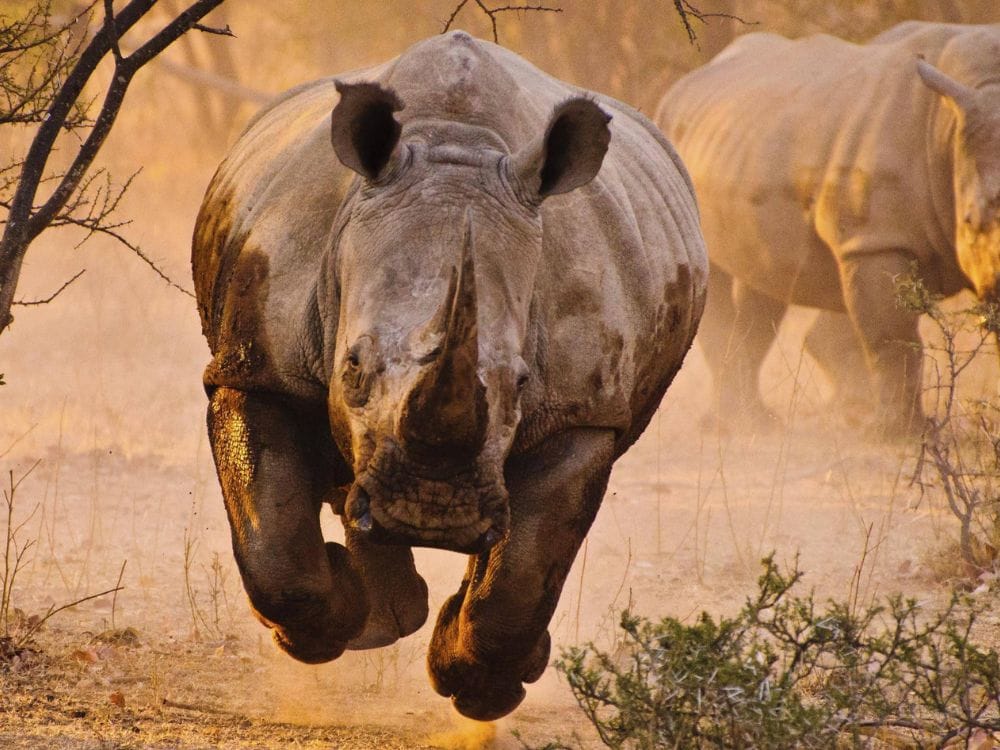 While Hume's breeding farm may have boosted the rhino population in captivity, Tench questions whether this practice benefits the species in the wild. Tench's comments highlight the need for a more comprehensive approach to rhino conservation, considering the broader implications of such breeding programs.
The Coveted Rhino Horn Trade
Before the ban on rhino poaching, the number of rhinos being slayed was increasing rapidly. The number of rhinos killed rose from 13 in 2007 to a shocking 1,215 in 2014—a span of just seven years. This figure meant that a rhino was being killed every seven hours.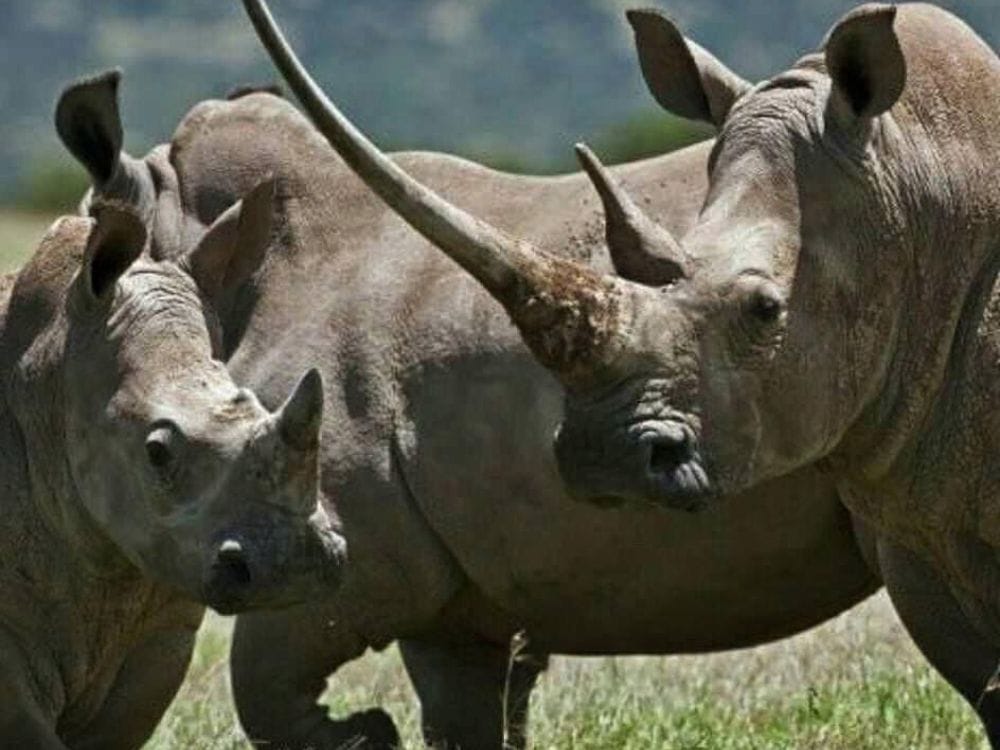 It got so bad that the department responsible for publishing the data stopped providing it. Rhino horn is more precious than ivory, cocaine, or gold. Made of keratin, like a fingernail, it can grow up to five inches a year if not completely removed from the rhino.
Fictitious Beliefs Driving Extinction
Despite the brutal appearance and noise, some experts claim that removing a rhino's horn is not more painful than clipping a nail and doesn't cause bleeding.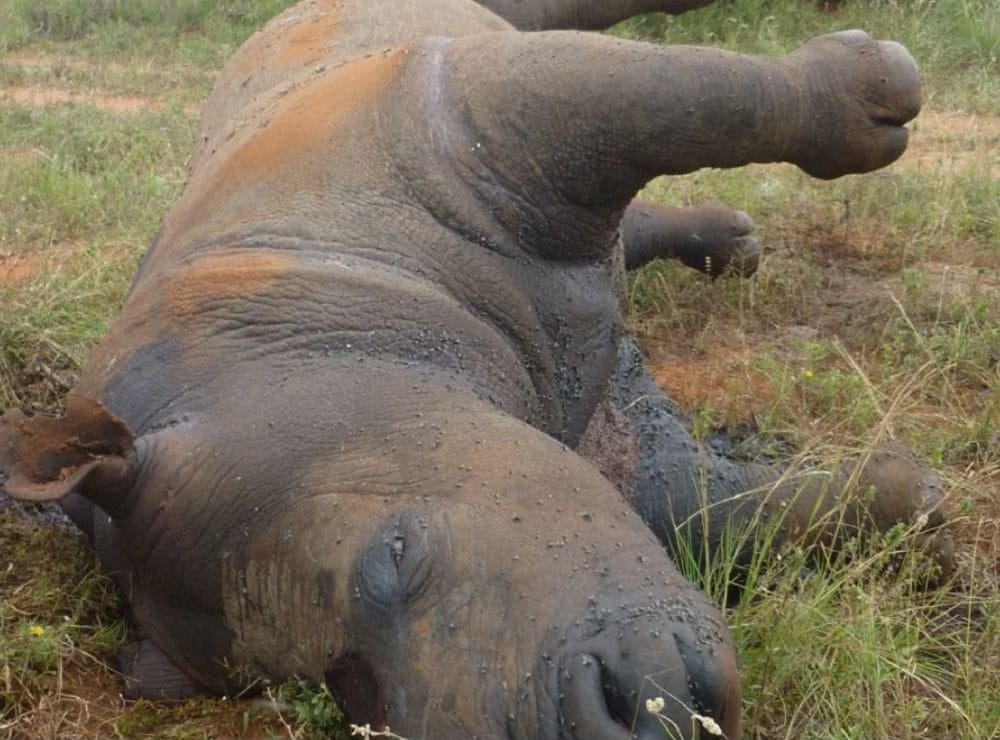 The demand for rhino horn is mainly concentrated in Asia, particularly in Vietnam, where it's ground into powder and sold as a cure for cancer, despite a lack of scientific evidence to support this claim. In China, the horn is fashioned into cups and bracelets to symbolize wealth.
A Solution or Self-Interest?
Hume believes legalizing the rhino horn trade would be a viable solution to stop poaching. He said legalizing the trade would decrease poachers since private owners like him could sell large volumes of horn harvested humanely.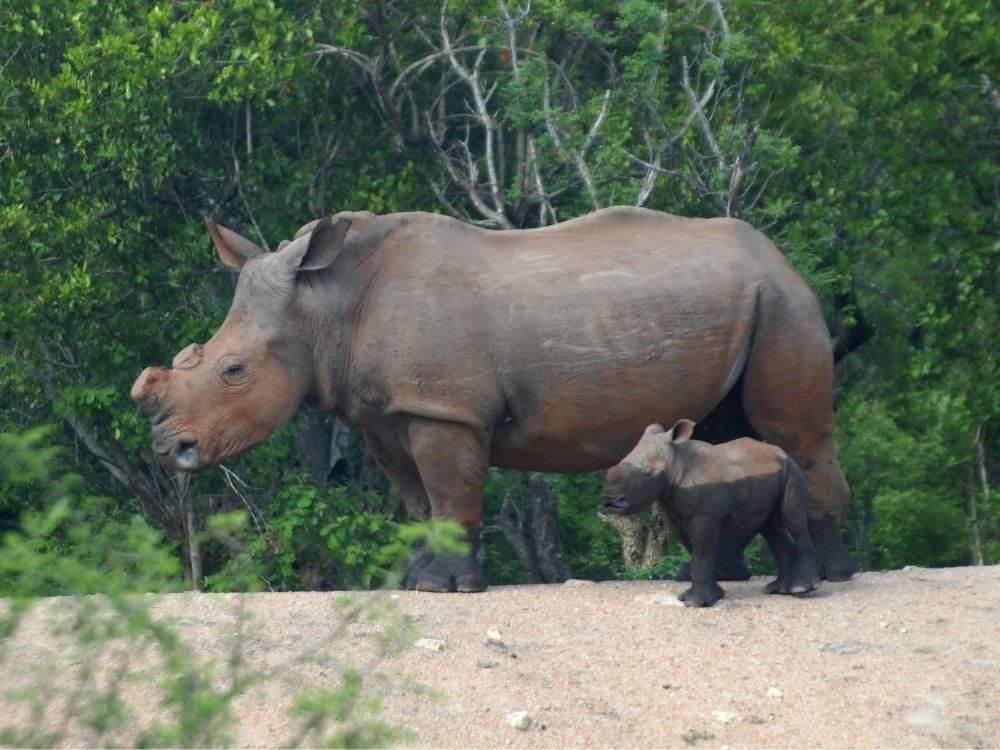 However, his critics believe that his argument was only to benefit himself as he has a vast rhino horn stockpile, which was reportedly worth over $200 million in 2015. At the time, even a small amount of rhino horn was worth more than $50,000 on the black market.
The Dilemma of Hume's Methods
Many conservationists opposed John Hume's belief that legalizing the rhino horn trade would decrease poaching, arguing that it could increase demand and instead worsen matters.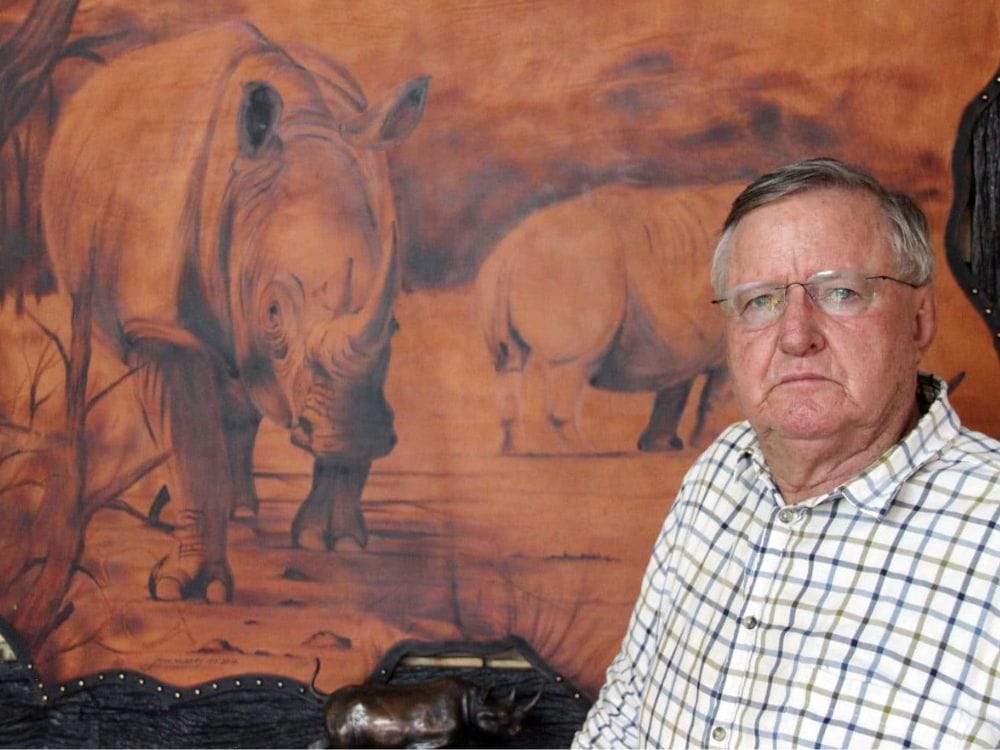 Margot Stewart, the leader of a nonprofit group called Wild and Free South Africa, wrote an open letter to Hume, stating that farming rhino horn was unethical and only rhino farmers and organized crime groups wanted it to happen. However, Hume refused to change his stance, claiming that he was confident his methods were the only way to save rhinos from extinction.
The High Cost of Conservation
Despite successfully overturning the domestic ban on the rhino horn trade in South Africa, it was too late for John Hume, who had already invested substantial money and resources into his rhino farming business.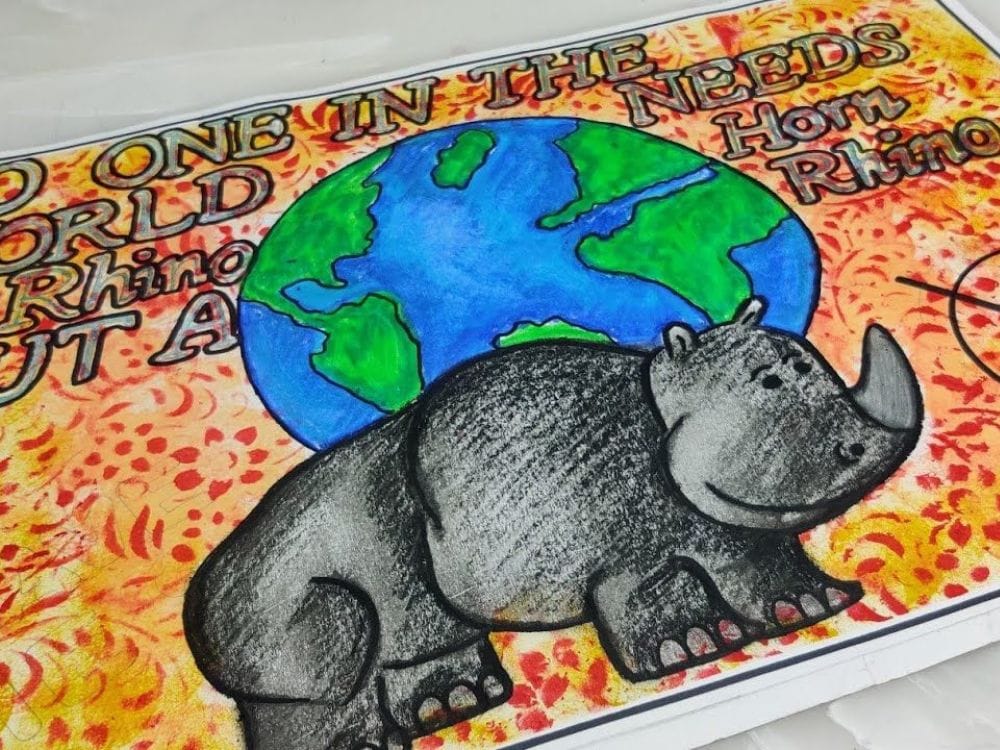 While he spent over $2.4 million a year to protect his rhinos and an additional $1.7 million on food, veterinary bills, and staff, no money was coming in. Hume confessed to the Los Angeles Times that he had continued with the business out of passion.
Hume Hosts South Africa First Online Auction
Despite the mounting costs and lack of profits, Hume was committed to his mission of saving rhinos from extinction. Rhino poaching had become so severe that some animal welfare groups predicted that the animals would go extinct within ten years.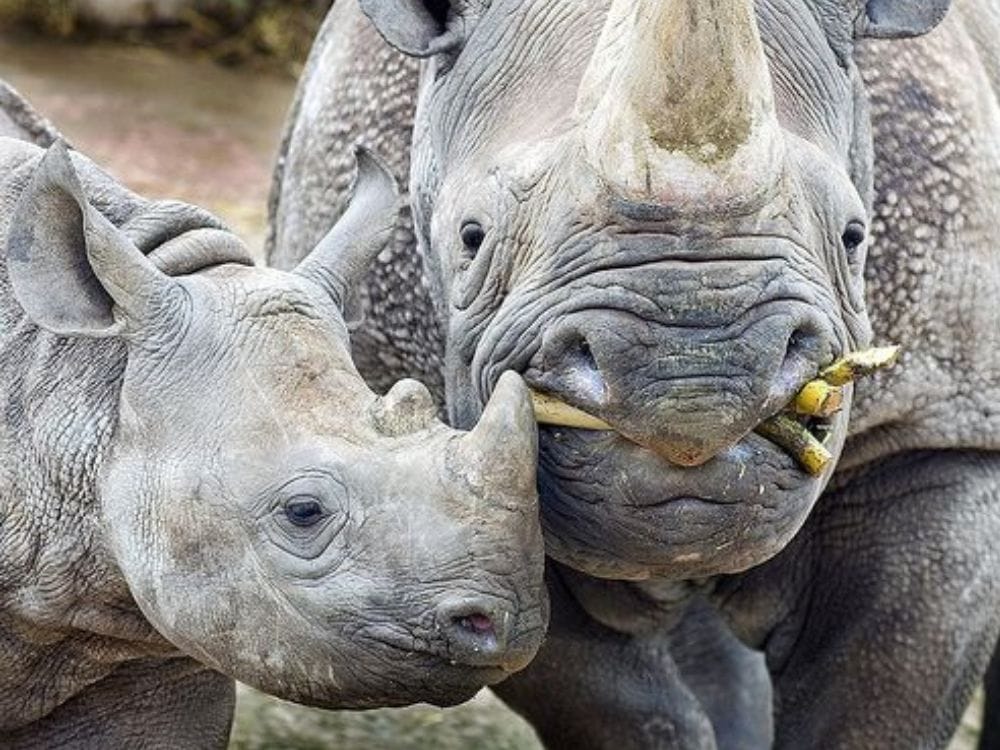 In a bid to make some money, Hume hosted South Africa's first online rhino auction in 2017. Unfortunately, according to his lawyers, the auction ended up being less successful than he had hoped.
Hume's Security Measures Prove Effective
Hume's security measures on his ranch effectively stopped poaching from 2017 to 2019. He utilized a combination of advanced technology, such as radar monitoring and helicopter patrols, and armed guards and security dogs.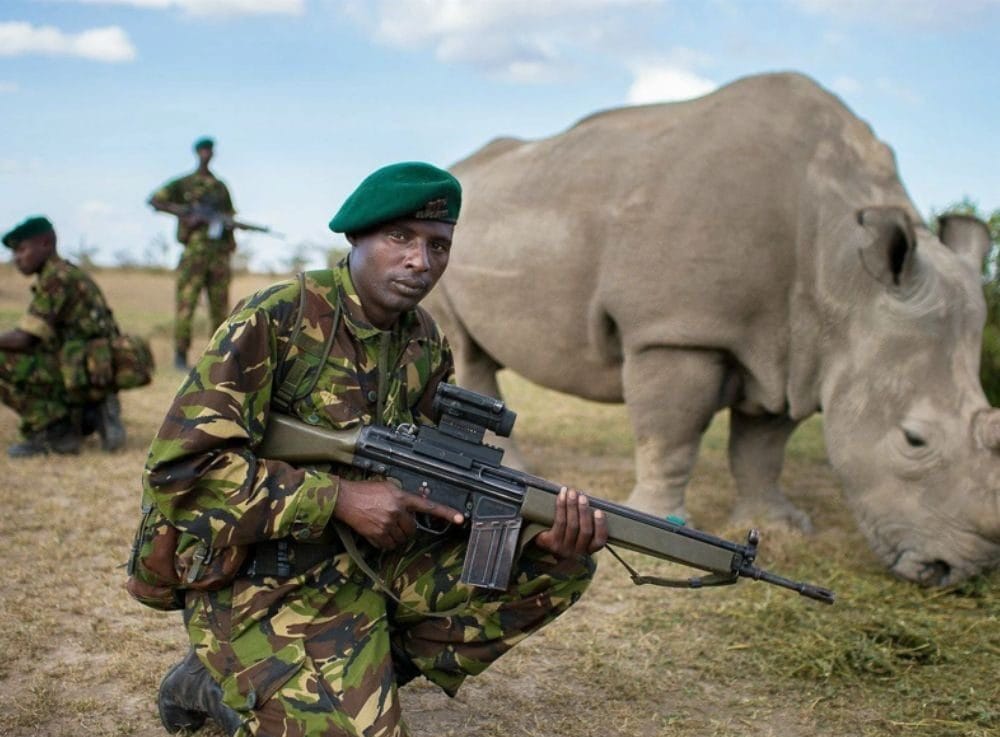 However, Hume's financial situation was dire. By 2019, he had spent all his savings on his conservation efforts, amounting to 115 million euros ($143 million).
Ranch Up for Auction
Despite all his efforts, Hume ultimately gave up the fight to save the rhinos. He had invested his entire fortune into the ranch, spending $115 million euros, but he could no longer continue without help.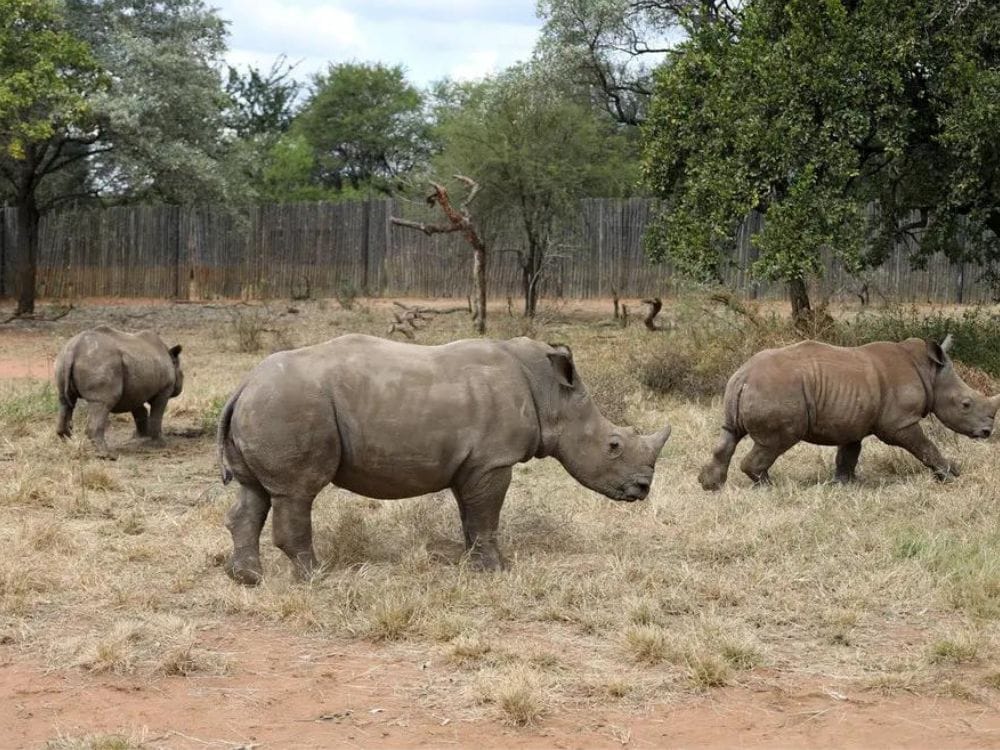 At age 81, he has put the ranch up for auction with a starting bid of $10 million. Hume hopes the new owners will share his passion for saving the rhinos, but only time will tell who will take up the mantle.
Concerns Over Captive Breeding
In the past, South Africa has sent many rhinos abroad for breeding and display at zoos. China alone imported over 100 live white rhinos from South Africa between 2010 and 2021. Some conservationists fear that Chinese firms might start breeding rhinos and establish their own domestic horn markets.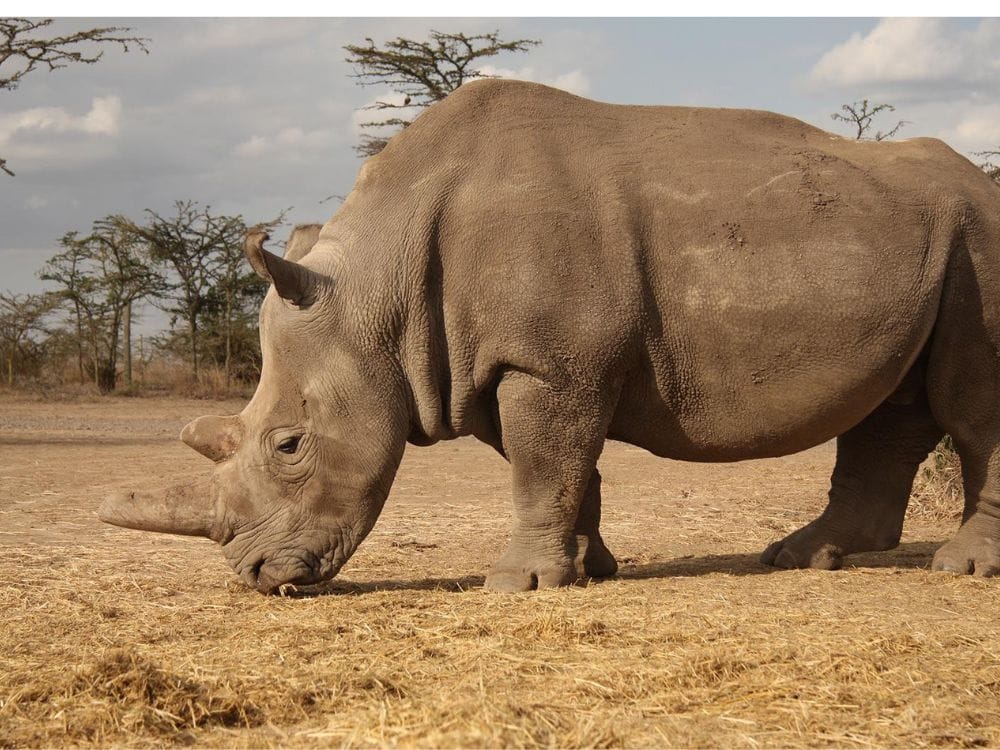 Mark Jones, the head of policy for the Born Free Foundation, an animal welfare organization that opposes taking animals from the wild, says there's no evidence of such horn operations presently.
Warning From Wildlife Advocate
According to wildlife advocate Tim Tench, it's improbable that South Africa would knowingly permit the export of live rhinos to China or any other CITES party for medicinal purposes. However, he cautions that unlikely isn't the same as impossible.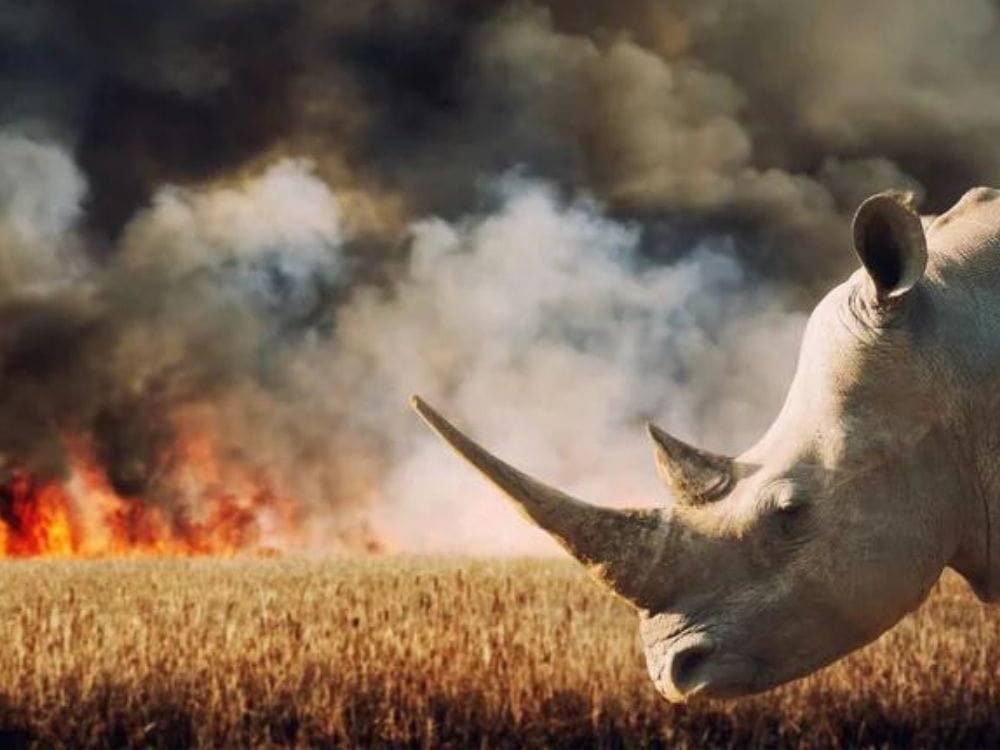 When asked about the Humes selling their rhinos to China, Tammy states that Platinum is currently focused on selling the entire farm in one block and wouldn't comment on potential buyers.
No individual Has Expressed Public Intrest
African Parks, which manages protected areas across Africa, has confirmed to National Geographic that they won't be bidding for the Humes' rhinos. So far, no other individual or group has publicly expressed an interest in bidding for the animals.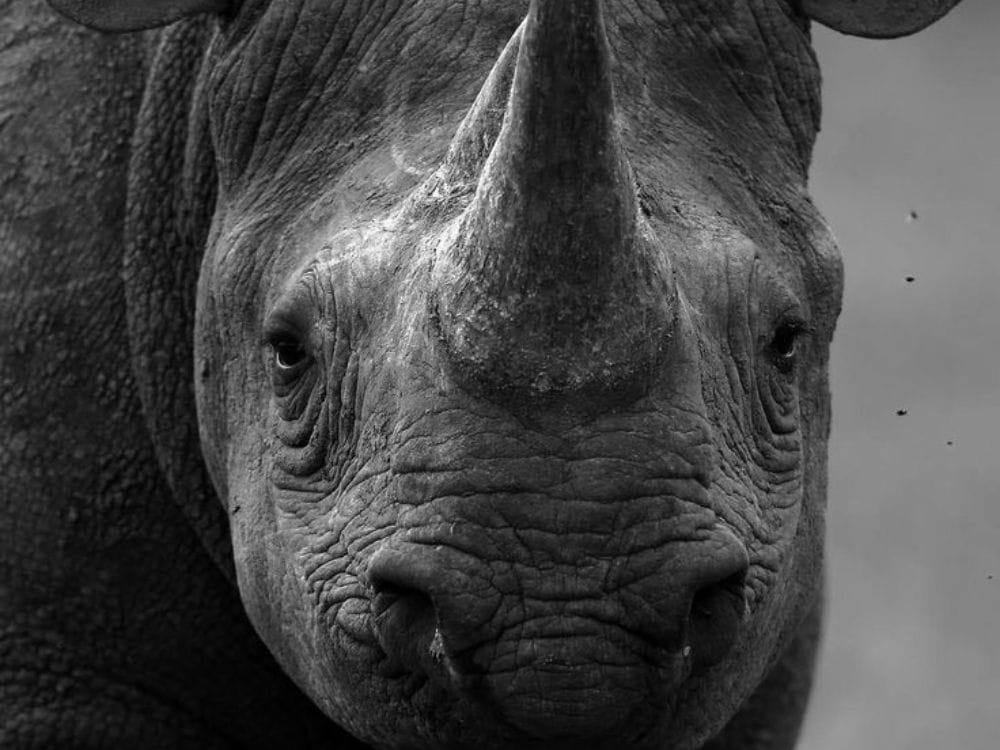 As for the South African government, they have yet to make a statement on whether they would consider buying the rhinos or prohibiting certain types of sales to foreign buyers. The government has the authority to issue export permits under CITES.
The Uncertain Future of Humes' Rhinos
Humes' plans for the rhinos remain a mystery, with Tammy stating that Platinum is currently focused on selling the entire farm in one go. He remains tight-lipped about potential buyers, including whether they would refuse certain purchasers.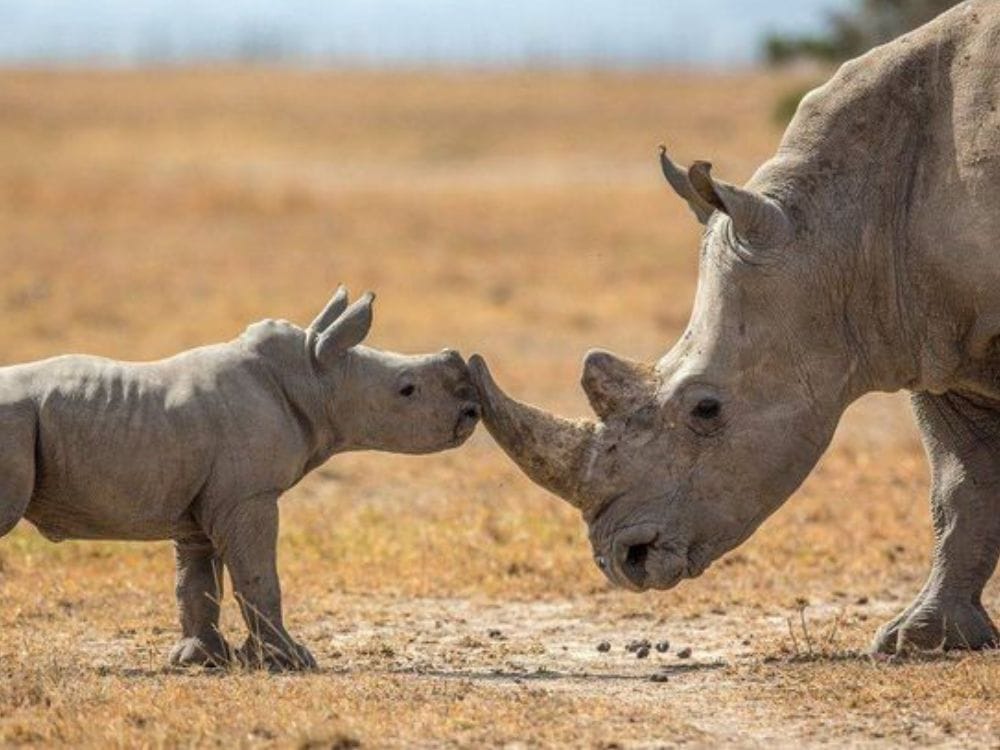 Wildlife advocate, Tim Tench, believes that state-run entities, private reserves, zoos, and even foreign countries could all be interested in buying some rhinos. The future of these magnificent creatures hangs in the balance as potential buyers weigh their options.