This 97-Year-Old Grandpa Used His Amazing Art Skills to Save His Village from Being Destroyed
Picture this: the government plans to demolish your small village, which you've made your home for over 37 years. So, you know you have to do something to stop your government from destroying this village that means everything to you.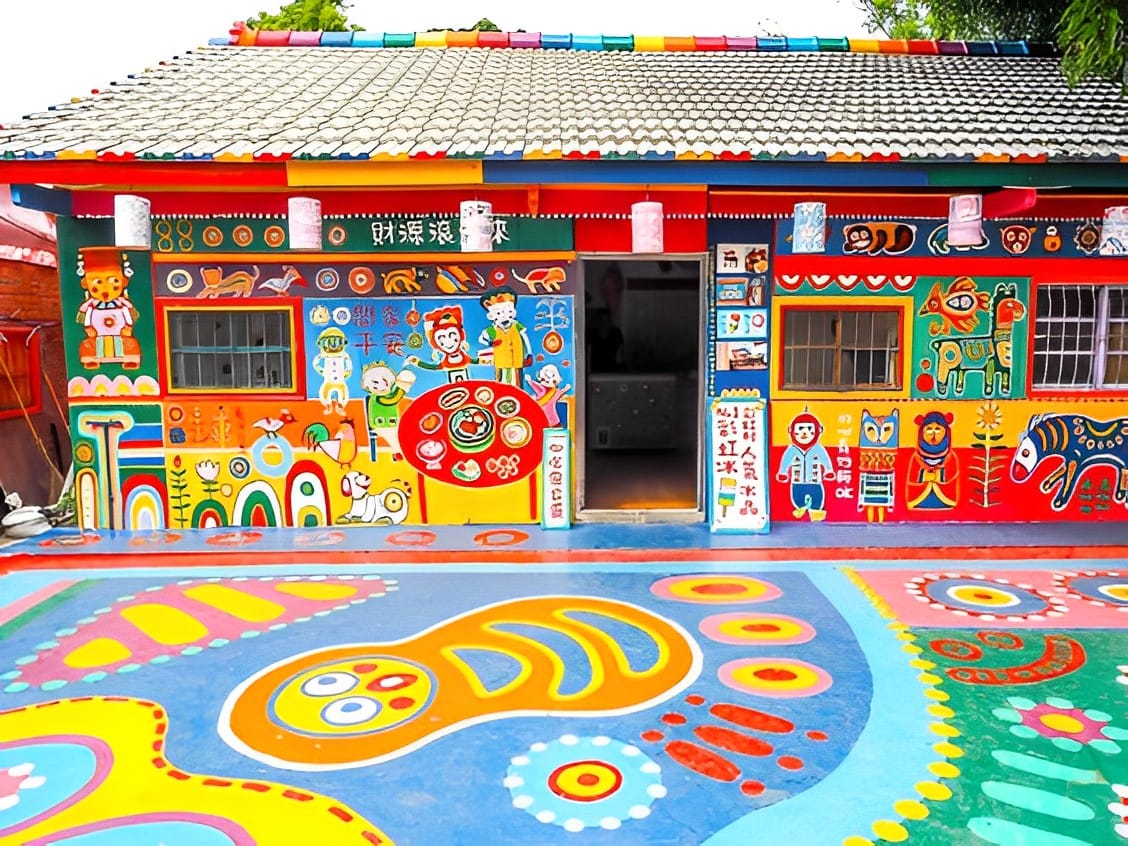 This was the dilemma one grandpa was faced with, and he found a clever way out of it. Not only did he save his home, but he also made his village a tourist site for millions of visitors around the globe. 
1. No Place Like Home
Although this Grandpa was 97 years old when he saved his home from demolition, the Taiwanese government started threatening to knock it down since his late 80s. So, grandpa spent about 10 years making the necessary moves to keep his village safe.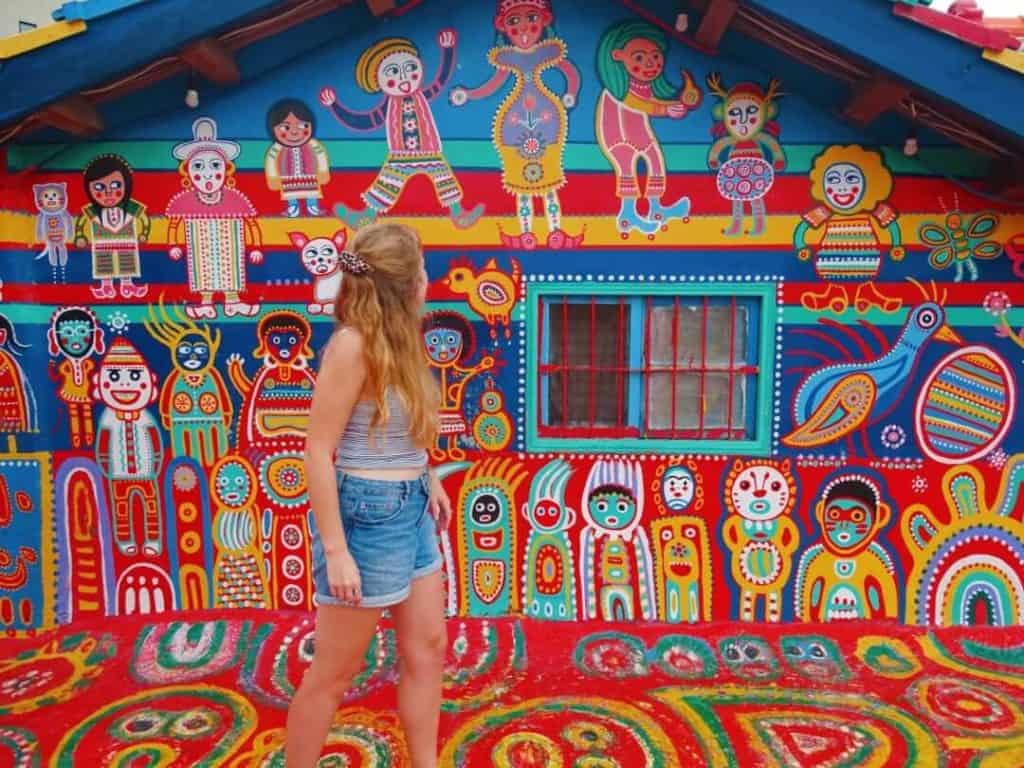 The government even offered him money to pack his belongings and vacate the village. But grandpa stood his ground—nothing was good enough to make him abandon the only place he called home.
2. The Last Resident Standing
Why was the government so eager to destroy grandpa's home? And why was grandpa very reluctant to leave? The answer to both questions is simple—he was the only person left in the village.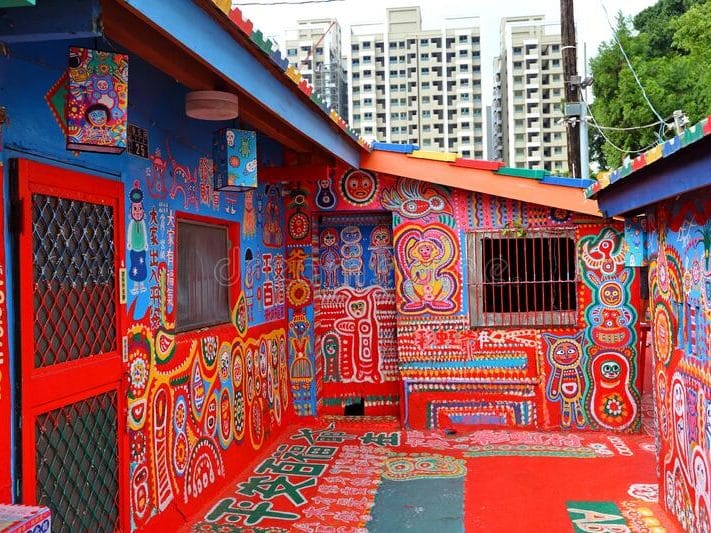 So, the government reasoned that there was no need to have a village without inhabitants. But grandpa's love for his village made leaving seem like a sacrilege.
3. The Background Story
When World War II broke out, over two million people sought refuge in Taiwan. To accommodate them, the Taiwanese government decided to build and keep the refugees in temporary homes. However, as the economy changed, the immigrants started leaving the temporary housing until only grandpa was left.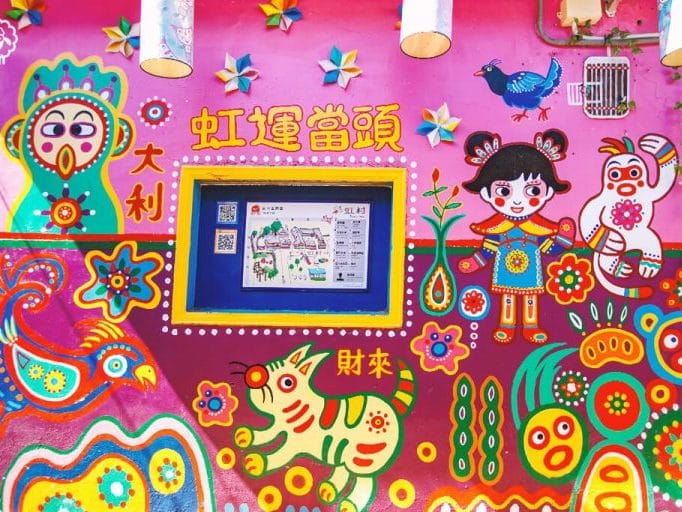 So, grandpa didn't always live in this village. But having stayed here for a significant part of his life, it began to feel like home.
4. About Huang Yung-fu
Grandpa's name is Huang Yung-fu. He's a China-born soldier who fought in the Sino-Japanese War and World War II against Mao Zedong's Communist government. When his side, the Nationalists, lost the war, he had to flee with millions of others to Taiwan.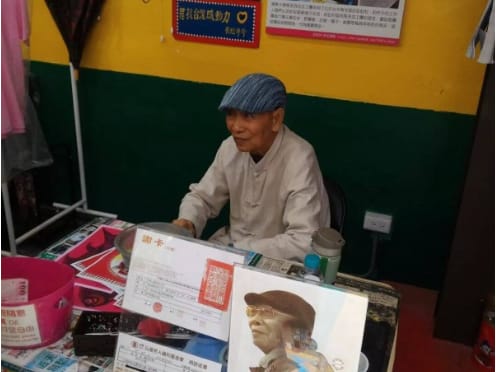 This was how grandpa found himself in this makeshift village that was hurriedly put together for military personnel and their families.
5. Nowhere to Go
When the Taiwanese government announced its plans to pull down the village, Huang Yung-fu felt stranded and shocked. In his words to BBC, "When I came here, the village had 1,200 households and we'd all sit and talk like one big family. But then everyone moved away or passed away and I became lonely."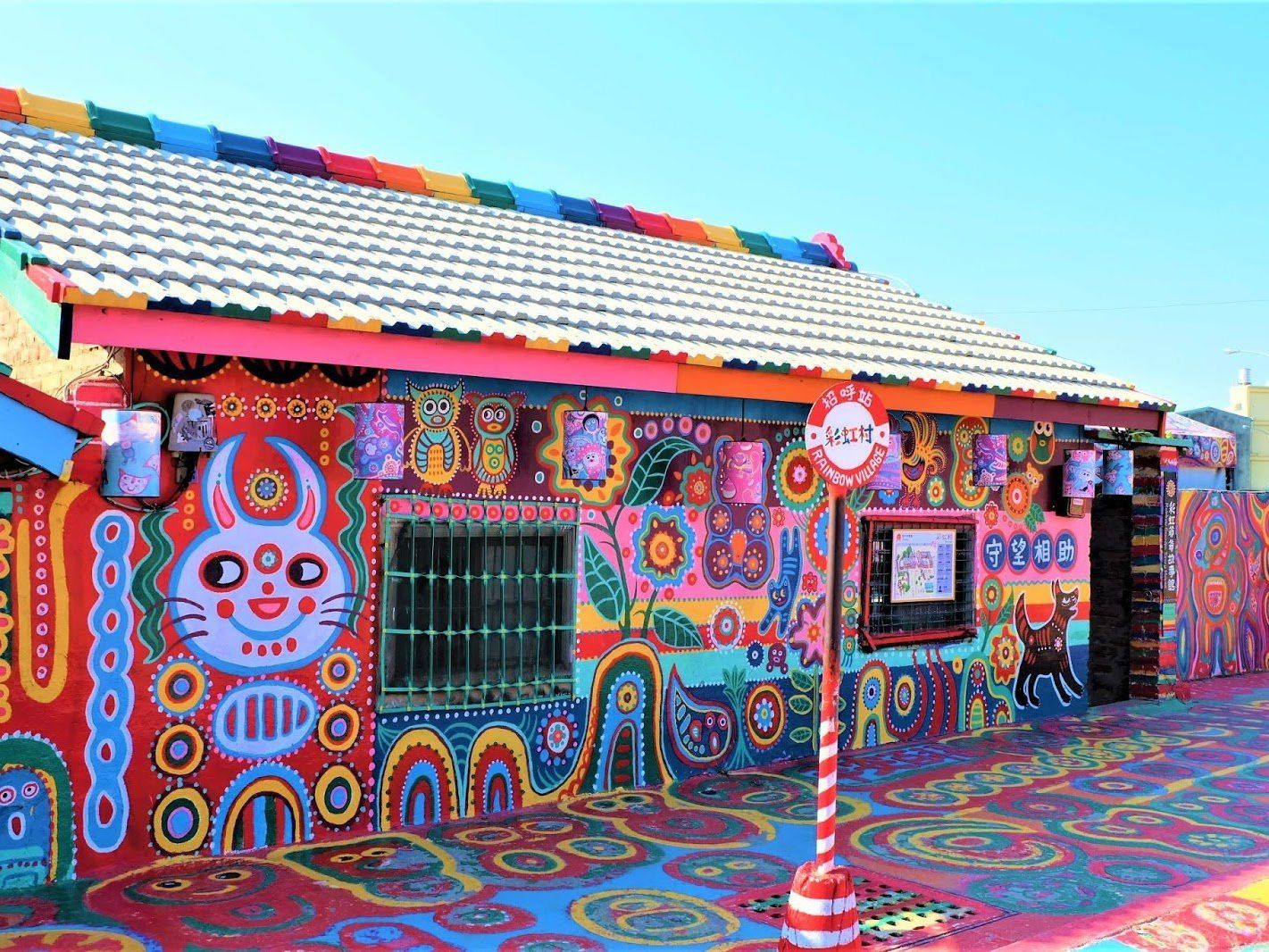 Huang Yung-fu didn't have anywhere to run to like the others who left. So, he developed a hobby to cure his boredom.
6. Born from Boredom
Huang Yung-fu started to paint as a means of easing his suffering—and it worked. Science has proven over and over again that art in general, and coloring, in particular, can be therapeutic. Besides inducing a meditative state, coloring helps to relax the brain and quiet the mind.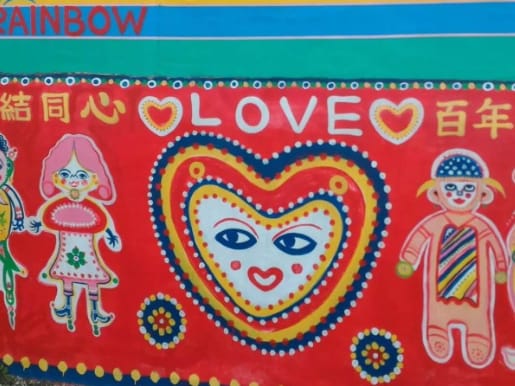 Coloring also helps to relieve stress and anxiety while improving focus, sleep, and motor skills. This was the secret to Huang Yung-fu surviving boredom.
7. Nantun District, Taichung
Rainbow village is located in Nantun District, Taichung which had 1,200 homes at a time. As we mentioned already, the majority of the buildings in this District were occupied by retired soldiers who the government had allowed to live there temporarily.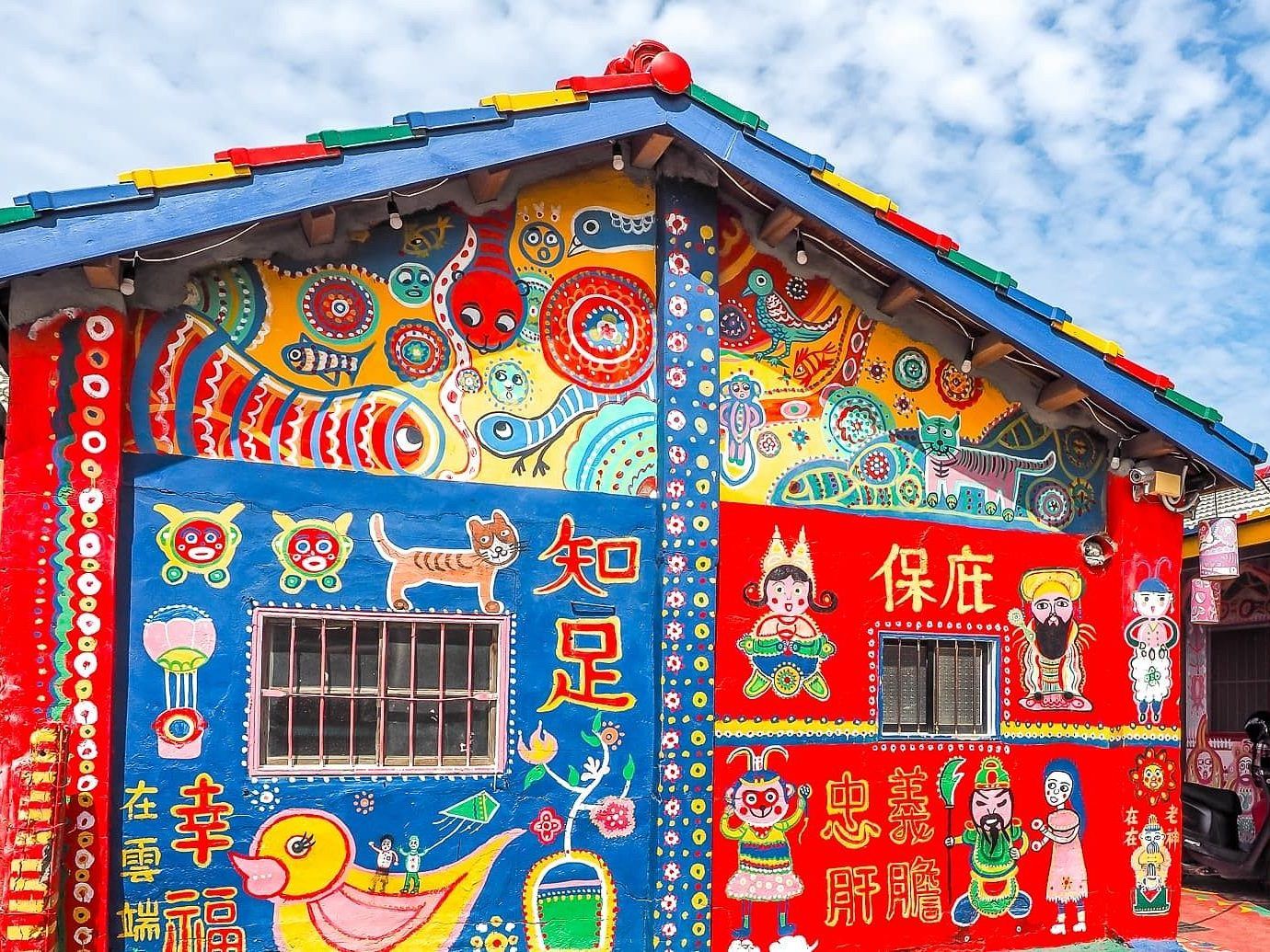 Much later, many of the soldiers started leaving, allowing numerous developers to purchase the vacant lands. However, some residents decided to make the district their permanent abode. Sadly, this plan failed as the village had only 11 houses standing after a while.
8. Birds, Cats, and People
Huang Yung-fu started by painting a tiny bird inside his bungalow when he woke up every morning. Later on, he took his work outside and started painting birds, cats, and people on the walls of the village's vacant buildings.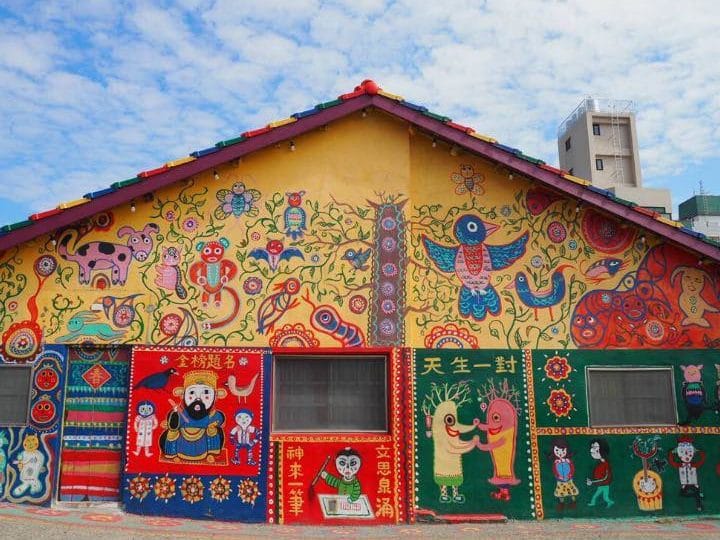 According to him, "I was bored and I did not want to leave so I started painting. I was supposed to paint 16 houses, but I ended up painting only 11."
9. Rainbow Village
As Huang Yung-fu took his work outside, he started expanding on the subjects of his painting. In his words, "I like painting images of girls." From human caricatures, he began painting tigers and many other creatures with child-like features and such bright colors that the village soon became a small settlement of 11 rainbow-colored homes.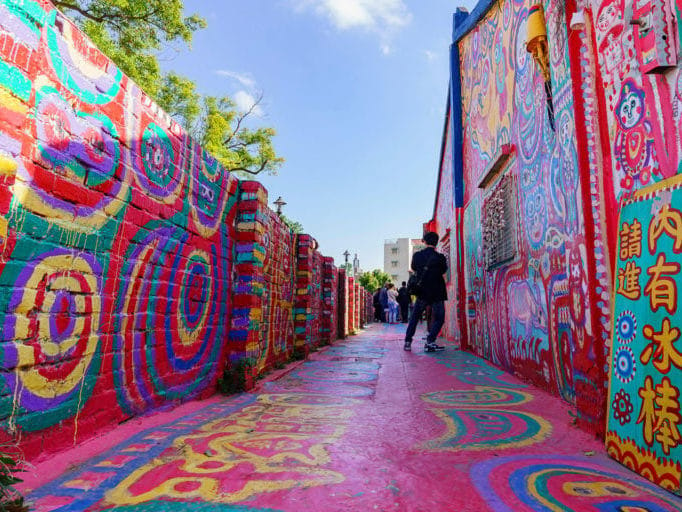 That was how the village became known as the "Rainbow Village."
10. A Ray of Hope
A student from a nearby university visited Huang Yung-fu's village in 2010. Upon hearing his story, the student was moved to help him save his home. So, he took some shots of the village and began spreading the news about the paintings.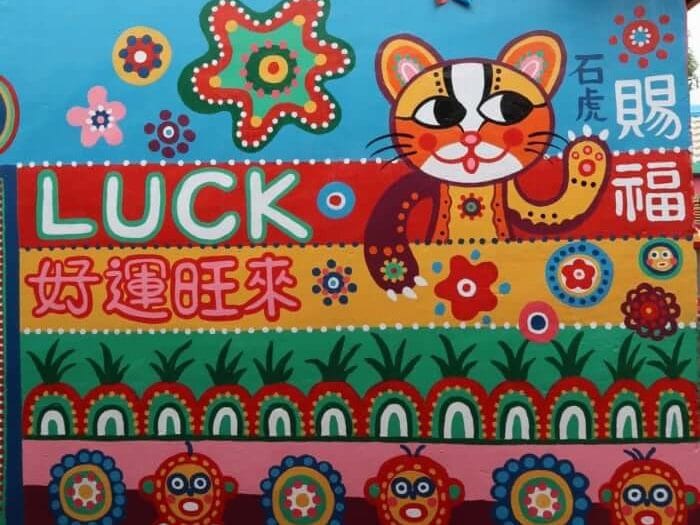 The student also started a petition and fundraising campaign to ensure that the plan to destroy Huang Yung-fu's home didn't become reality.
11. Rainbow Grandpa
With more students from the local university hearing about Huang Yung-fu and his painting, his fears became public knowledge. He became widely known as "Rainbow Grandpa."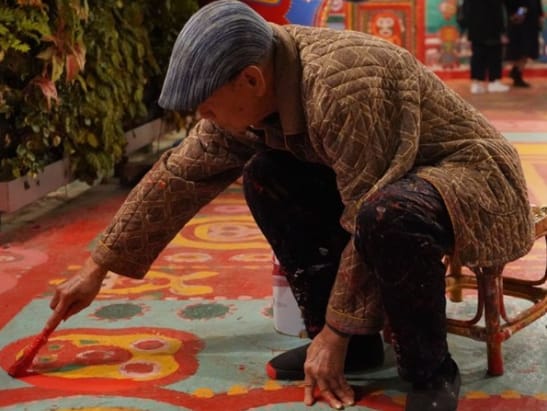 Wyatt Lin, one of the concerned persons said, "When we learned about houses in the village getting demolished, we felt it would be such a waste for Grandpa's artwork to disappear forever, so we lobbied for its preservation."
12. Happy and Content
Fortunately, the lobbying for Rainbow Village's preservation was successful. Hu Zhiqiang, Taichung's mayor at the time listened to his people and decided to transform the village into an art park to prevent any private developmental plans from taking shape.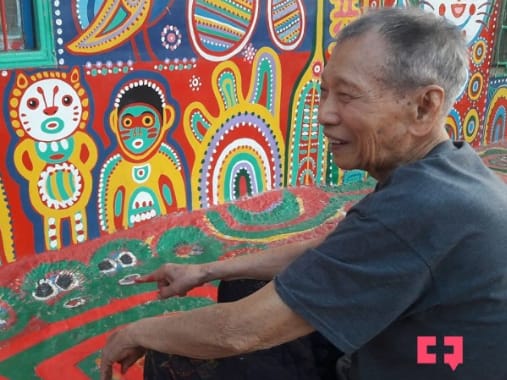 Huang Yung-fu's joy knew no bounds. When I learned my house was not getting torn down anymore, I was so happy. It inspired me to continue painting," he said.
13. A Sight for Sore Eyes
Huang Yung-fu would have been satisfied with living in his village alone and continuing his painting. However, something as beautiful as what he created would naturally attract art lovers.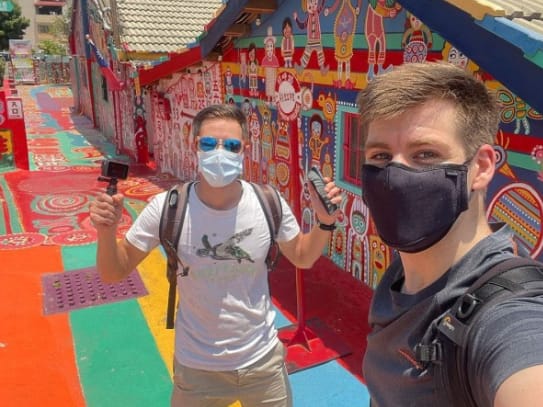 So, in the twinkling of an eye, Taichung city's visitors and locals noticed what was going on. They decided to view the beautiful painting for themselves and soon enough, the village became a tourist attraction for millions of people every year.
14. Part of Something to be Proud Of
More than just being a sight for tourists, the village now makes significant revenue from it. Plus, some of the people who lobbied for its preservation, like Lin, now live and work full-time in the village.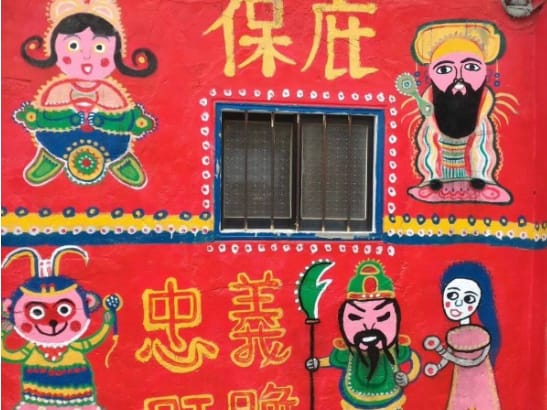 Lin now takes care of Huang Yung-fu and assumes some administrative roles. This place is something Taichung City can really be proud of, so as a local, I want to be able to continue contributing to its growth and preservation," he said.
15. A Fun Fact
Anyone seeing Huang Yung-fu's paintings will naturally assume that he's a professional painter. However, Huang Yung-fu never had any professional experience even though he started drawing as early as 3 years old.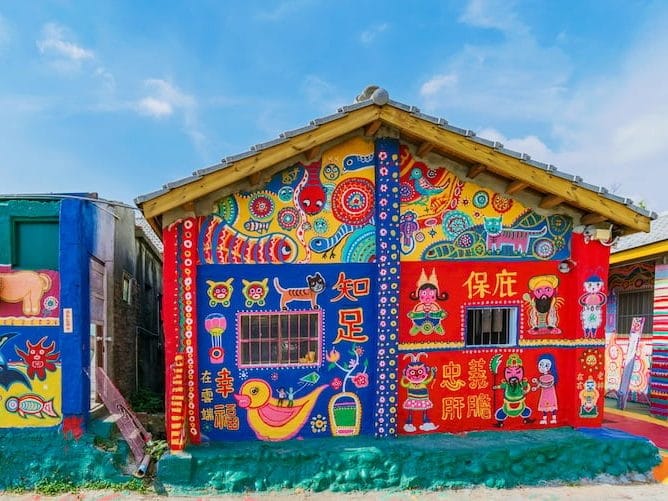 According to him, his father taught him to draw at that age. But he had to abandon his dream of pursuing art in the mid-1900s when a civil war broke out in China and he needed to join the fight.
16. A Colorful Personality
Besides originating from his colorful paintings, "Rainbow Grandpa" also correctly describes Huang Yung-fu's personality. He's fun to be with and tourists love spending time with him.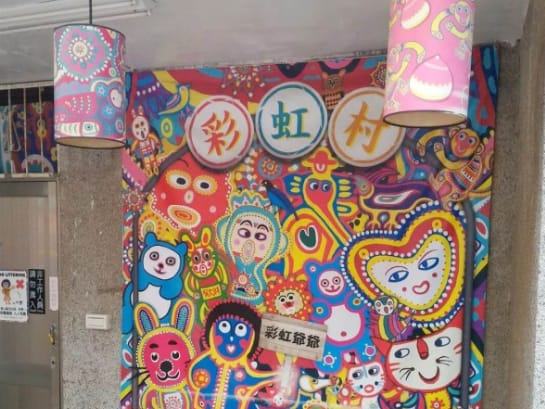 Huang Yung-fu is warm, and inviting, and has earned the respect of everyone who comes across him. One can say that besides painting, interacting with the visitors to the village is his second favorite thing to do.
17. A Lesson Learnt
Everyone can learn a lesson or two from Huang Yung-fu's inspiring story. For us, it's all about how powerful humans can be once dedicated to a course. If we passionately believe in our abilities and remain committed to achieving them, we'll all make positive/significant changes in our society.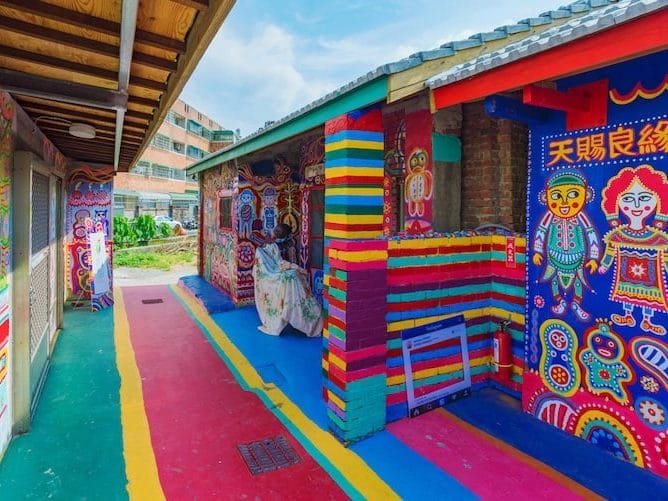 One man's resolve to save his lonely village has made it the home of over a thousand families. Now, think about what we all can achieve if we work together to pursue one purpose.
18. It's the Little Things
Many times, when we think about heroes, we imagine superhumans, or at the least, people who were courageous and selfless enough to sacrifice their lives for others. A classic example is Second Lieut. Lawrence Berkoff, a US airman who gave his life to save a village in Berkshire in 1944.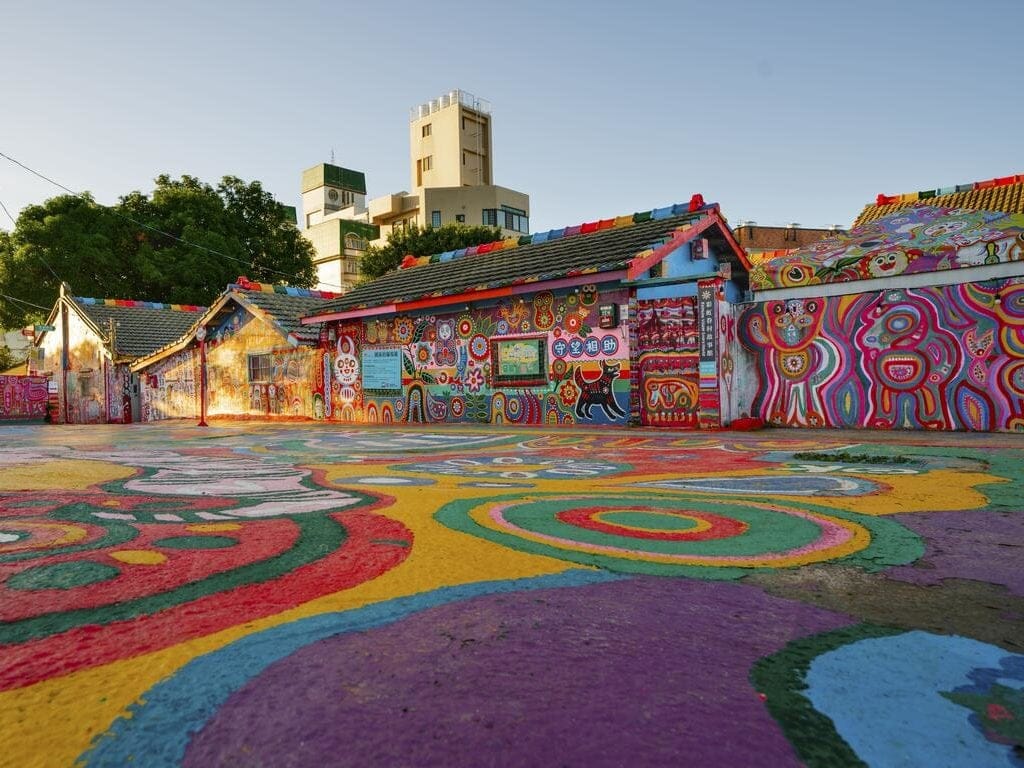 Huang Yung-fu is proof that the little things, like even some paintings, can also save a village. Regardless of whether we have to sacrifice something huge like Berkoff did, or something seemingly small as painting a room, what matters is the heart and dedication to serving humanity. That's what makes us heroes.
19. Till His 100s!
Maintaining Rainbow Village isn't a small task as it requires lots of hard work. But Huang Yung-fu is dedicated to seeing that it thrives. As he gets older, he still puts enough effort into his paintings. According to him, he will continue drawing even in his 100s.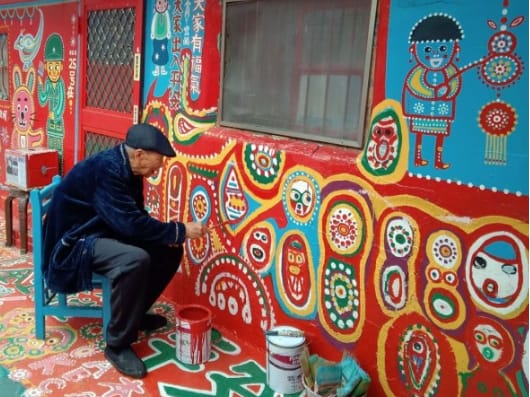 Huang Yung-fu isn't all talk and no action. He wakes up to start painting as early as 3 am.
20. A Legacy
Even with Huang Yung-fu's dedication and commitment to his work, the time is coming when he'll no longer be able to keep up the pace. Regardless, his legacy will always live on, and everyone will continue to remember him as the veteran who saved a village from demolition.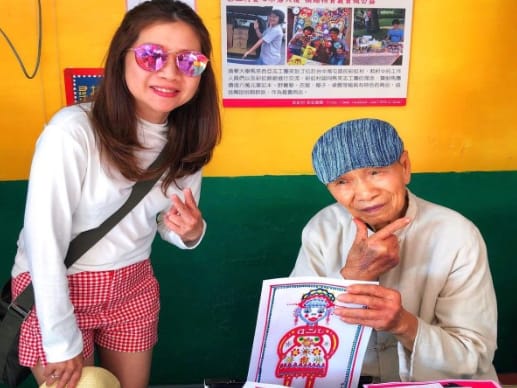 Some lucky visitors have been able to get him on papers filled with his artwork. Although the signature bears "Rainbow Grandpa" instead of his name, there'll never be a doubt as to who he is.