This Man Lives in a Hobbit Hole For $5,000 a Year
Originally Published on
savvydime.com
and repurposed with permissions
With an inevitable global recession looming around the corner, many are facing poverty. But what if there was a way to beat the system? Meet Dan Price: America's very own 'intentionally poor' man living in an 8-foot Hobbit hole.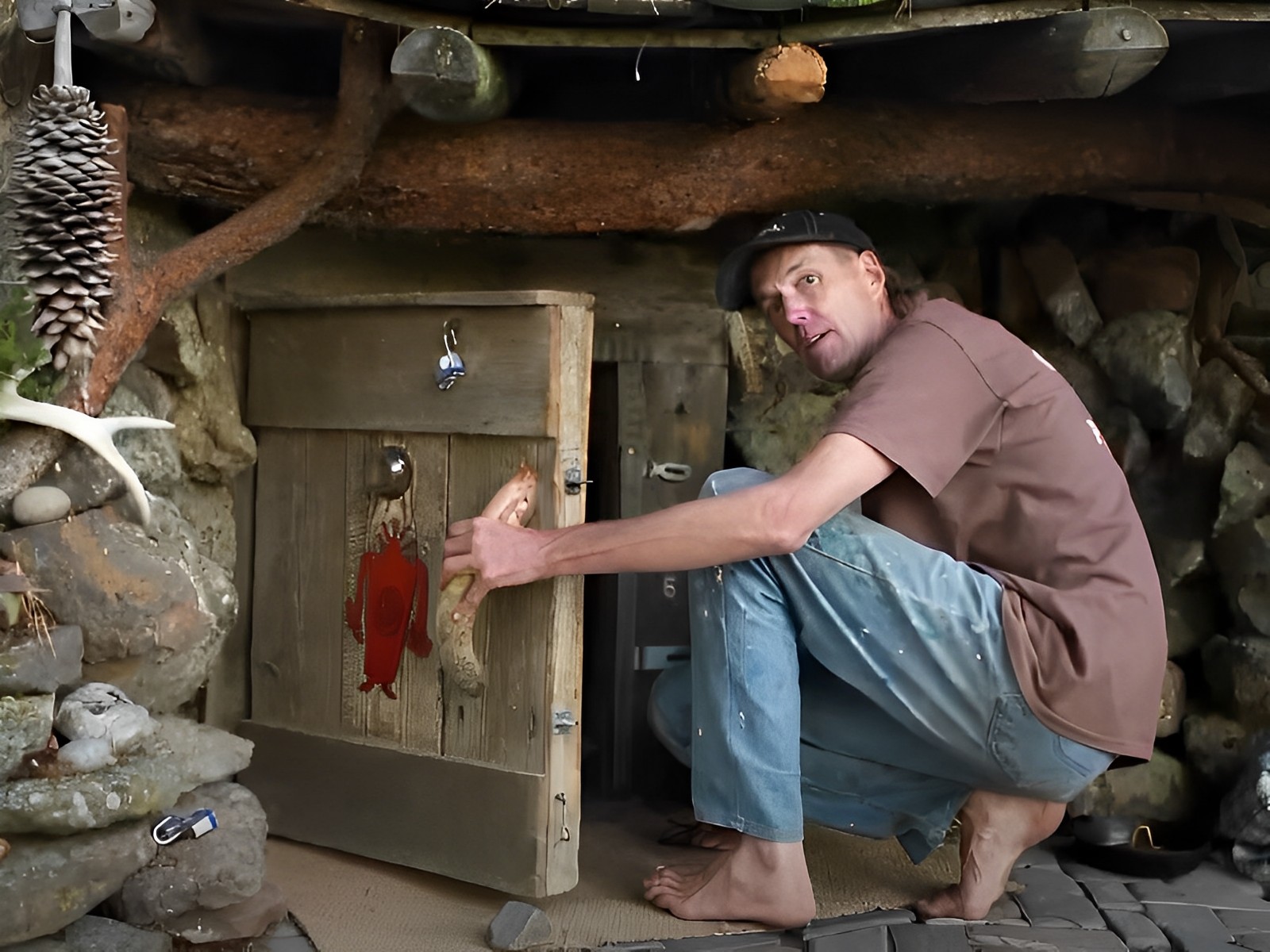 Dan left a successful 9 to 5 job and his family in Kentucky 20 years ago. Sounds sad? Well, Dan is living the life of his dreams now, albeit simple, and has never looked back since. 
What Really Happened in Kentucky?
Though his life was seemingly 'sorted' with a comfortable job as a photojournalist, a wife, and two kids, Dan was a family man that felt all the pressures of providing for his clan. The stress got to him eventually, and the marriage started to dissolve.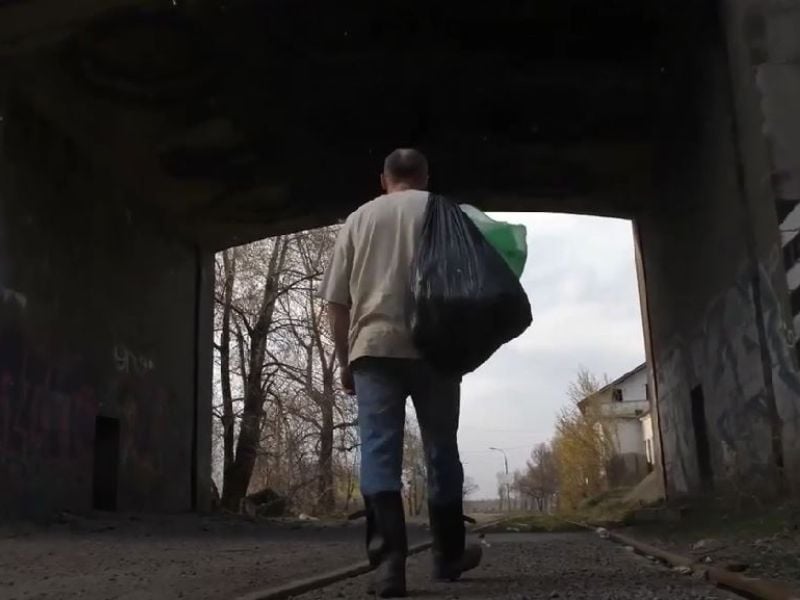 They shifted to Oregon, but Dan knew it was high time to find his own way in life. A 1974 book by author Harlan Hubbard had stuck with Dan ever since he could remember and an urge to reject modernity resonated heavily in his heart.
Home on the River
Hubbard talks about a home on the Ohio river, in his masterpiece- Payne Hollow and that was essentially what Dan desired. Once Price left home he first lived in a tiny cabin in the woods.
The calling for a simpler life was so strong that he left that for a flophouse, and even moved into a teepee for a while. Something was still missing though, and Dan couldn't really put a finger on it. It felt as if the cabin was too big and the teepee was too limiting.
The Perfect Home in a Pasture
That's only until Price chanced upon a compact, underground hobbit hole in a horse pasture near a river. It was as if he had painted a picture of his favorite book- Payne Hollow and was living in it. Hubbard would be proud indeed to know his biggest fan was modeling a life after his own.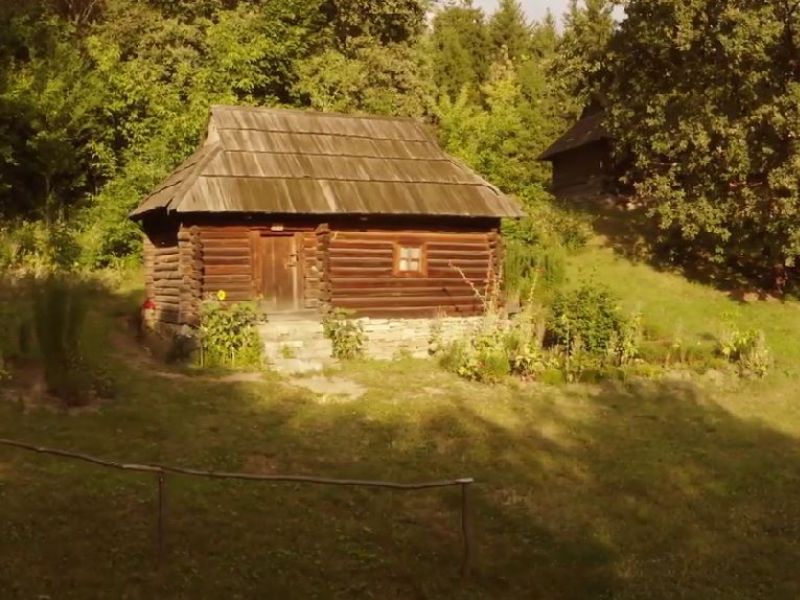 The hole is straight out of hobbit land, and 50-year-old Price cannot even stand up inside his home. Still, the place brings comfort and happiness to this peculiar man.
Simple Life- Simple Food
Dan's house isn't the only thing that's primitive. He makes do with the minimum for sustenance as well. A typical meal in the hobbit hole consists of cereal-on-sale, nuts, grains, and water.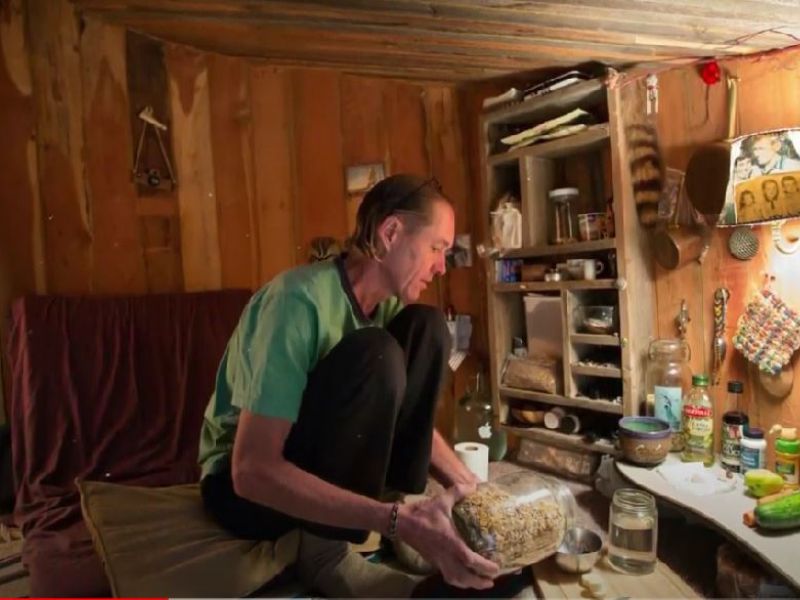 Yes, you read that right. As Price doesn't have the luxury of a refrigerator to store milk, water is his go-to staple for any meal. No wonder, he doesn't need many utensils other than a single fork, spoon, and knife. He only owns one plate and a tumbler as well.
A Tree-Covered Haven
The 8-foot home is carpeted and the single circular room has everything Dan needs for his airy life. Most important of all is probably his rolling mattress that fits snugly for a good night's sleep.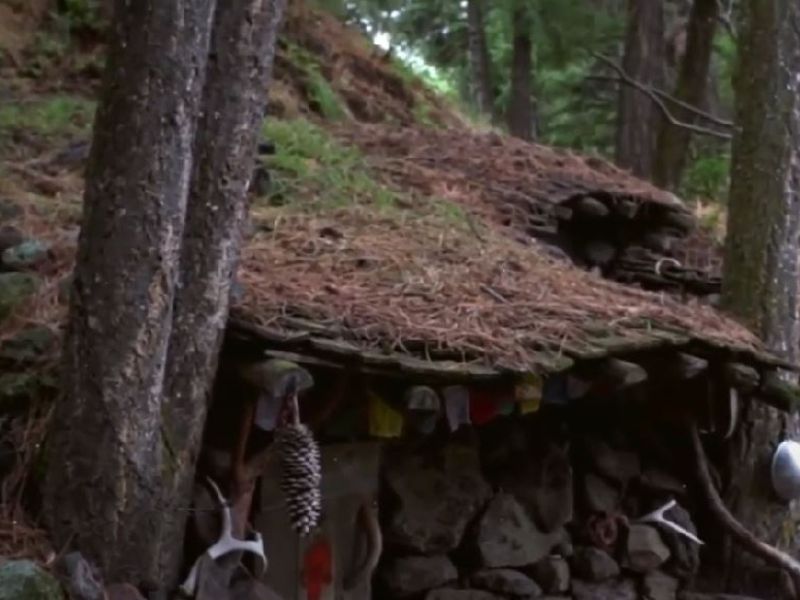 Even though the hobbit hole is completely rustic from the outside, Dan does have some tech in there. He has electricity and uses a hot plate for cooking. In addition, he has a MacBook Air, an iPad, and a mobile phone. Wonder what use he has for those?
Hobo Artist For the Win
Dan supports his minimalistic life with the earnings of his blog named Moonlight Chronicles, which he has carefully crafted for the past 20 years. The illustrated journal gives a wondrous look at the simple pleasures and tiny delights of Dan's unconventional lifestyle.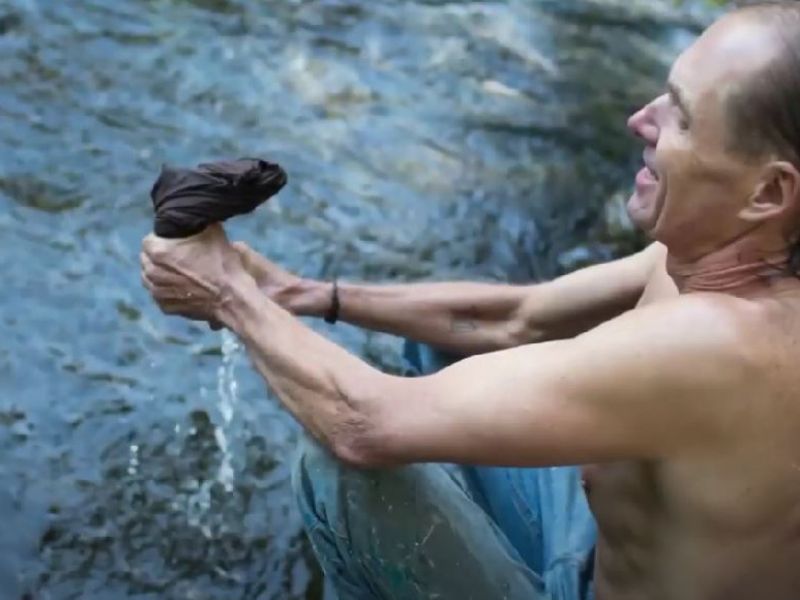 He has even published the journal as a book titled 'My Tiny House' under the pen name HoboArtist, which brings some much-needed cash. We bet it serves as an inspiration to many others just as Hubbard's book changed things for Dan.
Zine and Odd Jobs
The work on his zine gives Dan the ability to work untethered, just as he wishes. When the income from that isn't enough, there are kind souls all around his village of Joseph, Oregon, that is willing to employ Dan's skills for just about anything.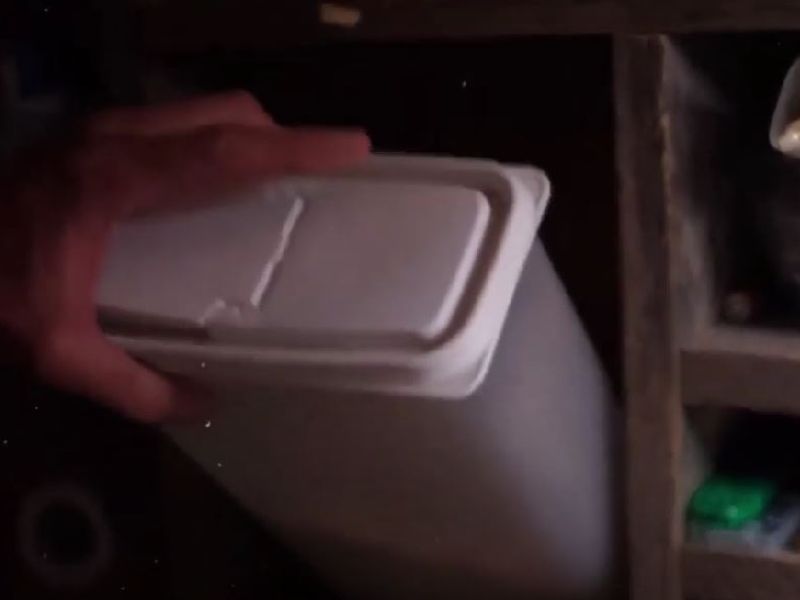 One time his tee-pee living experience helped him clear up a native American photo exhibit at a nearby park. Cutting trees on adjoining plots is another job that Price takes up from time to time.
Happy to be a Caretaker
While Price is a jack of all trades, there's one oddly specific job that took his interest over others. He recalls a time when he saw a newspaper ad for a local caretaker and jumped at the opportunity.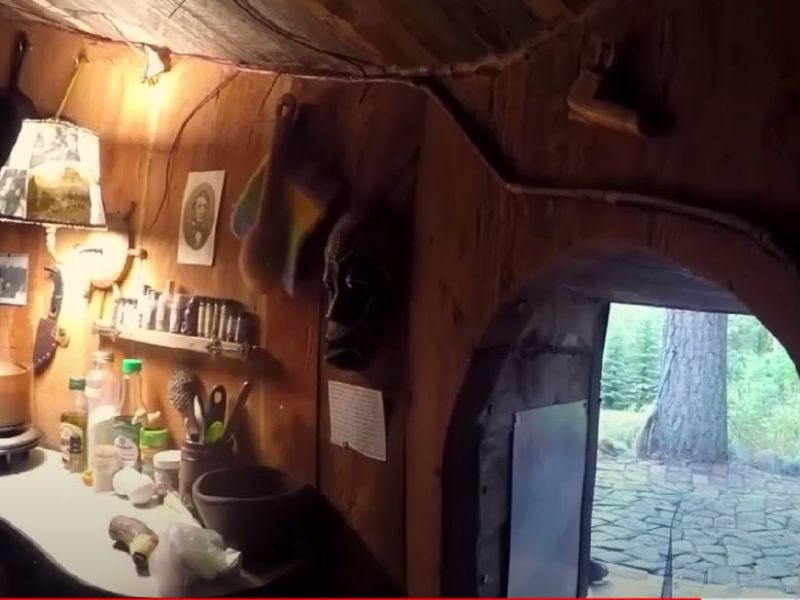 The reason? He liked the word, 'caretaker' and thought it was really cool. Not so surprising when you get to know that he started mowing the cemetery grounds and polishing the tombstones even before he landed the job. This man makes anything sound upbeat!
Not a Fan of Consumerism
Dan tries his best to avoid buying anything new. He encourages circular consumption to anyone who'd stop to listen as well. Once, for a tree-cutting job, he had to get a file for his friend's chainsaw for $6 dollars, which apparently left our guy depressed.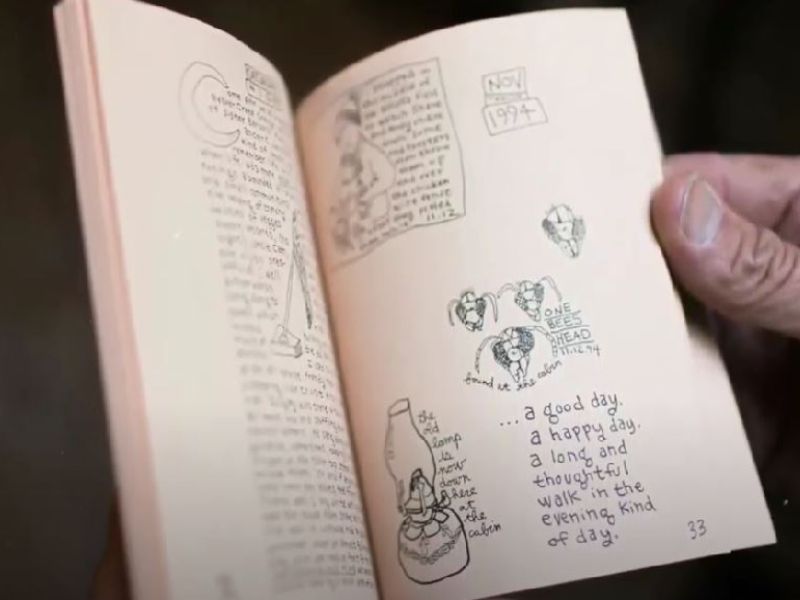 He swears by using anything he owns till they wear off, and buying any tools on Craigslist or a garage sale instead. Thrifting is the best trend after all, and Price is possibly the best man to preach on it.
A Stream of Life
Price leases his river-side property for just $100 a year. That's a steal, and the man can't help but gush at how "he has what rich people have." He shares how most millionaires go in search of a paradise, after making too much money.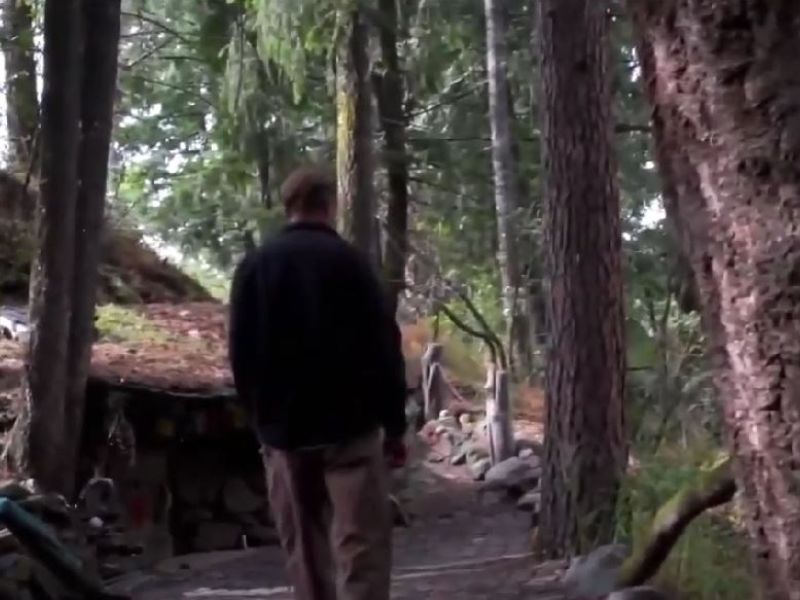 For Dan, getting to see and touch crystal clear water from the nearby river feels like a dream, even if it's just for hand-washing his clothes every day. So, in Dan's case, he feels like he took a shortcut to the end goal.
A Forester by Day
Yet, not everything is charming in the woods either. With climate changes and heavy winds, living amongst large, bulky trees could prove dangerous. One strong gust of wind and Dan's beloved hobbit hole could be in shambles.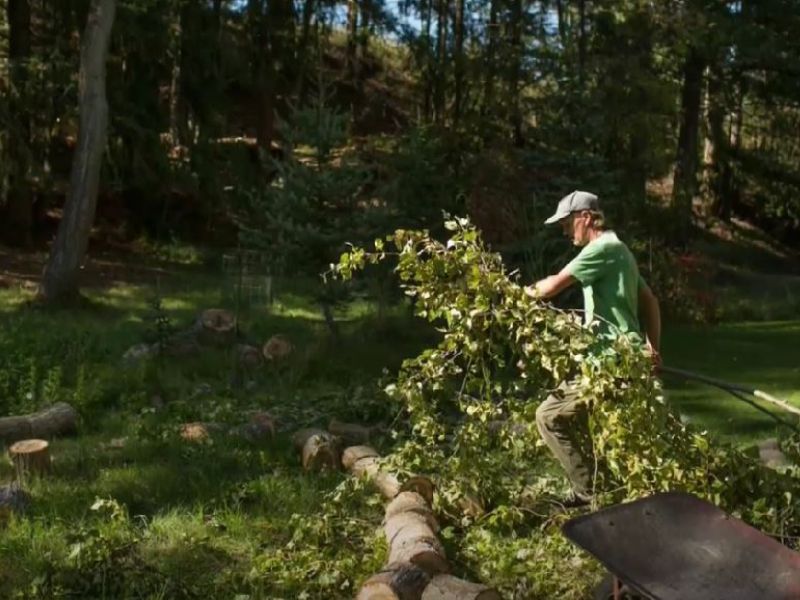 Luckily, Price has found a method to help save both himself and the forest. He does this by cutting down a Cottonwood tree every autumn but promptly replacing it with some evergreens, that provide great forest cover minus the risk of falling limbs.
He's a Fit Guy
Cutting down Cottonwoods with a chainsaw would need significant strength and Dan seems to possess it. What could be his secret? We already know most of his meals consist of measly cereal and grains.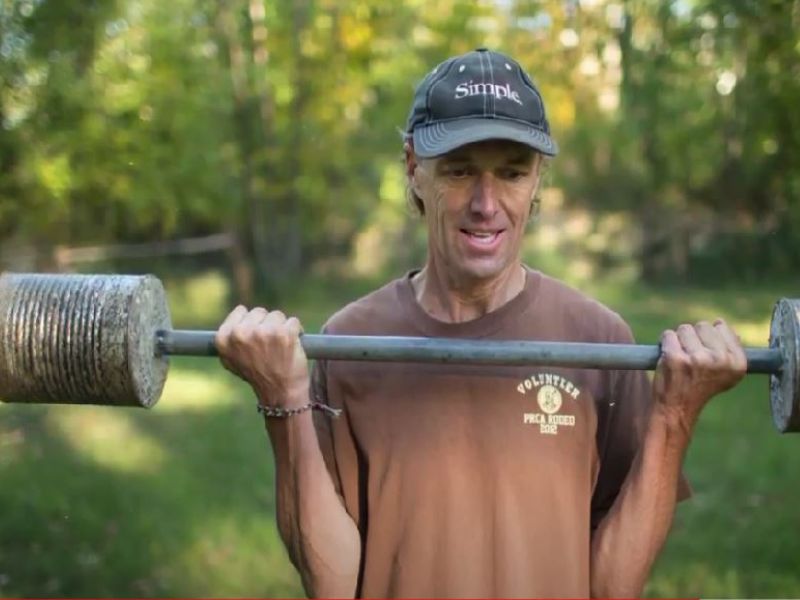 You'd think it's something in the water, but Dan has set up his very own gym in the wilderness. Well, it's just a barbell made from scratch using scrap metal and concrete. He does dedicate at least a few minutes a day to lifting this, and it sure seems to work! 
It's Why He Can Skip Health Insurance
It's true that Dan lives below the poverty line, but the choice to go without health insurance is his own.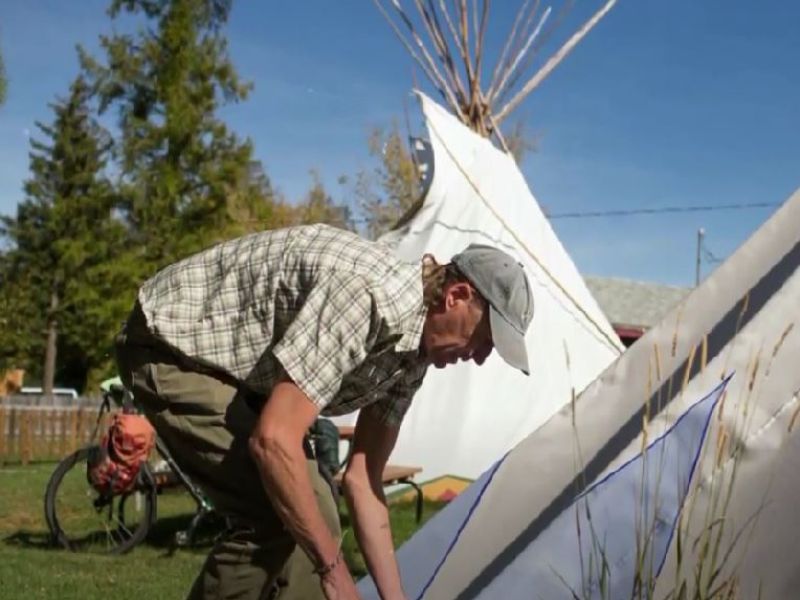 Some years back though, Price almost regretted his decision when he suffered from kidney stones. The hospital bill was a massive $3000 and he had to beg the hospital to put him on a payment plan. We wonder how he got out of that rut. Either way, he's taking more care of his body ever since, and the experience has made him stronger than before.
Dan's Second Paradise - Aloha, Hawaii
Living in poverty doesn't sound so bad if we get to visit Hawaii every year right? That's Dan's brilliant escape plan for the cold winters on the horse pasture where he lives.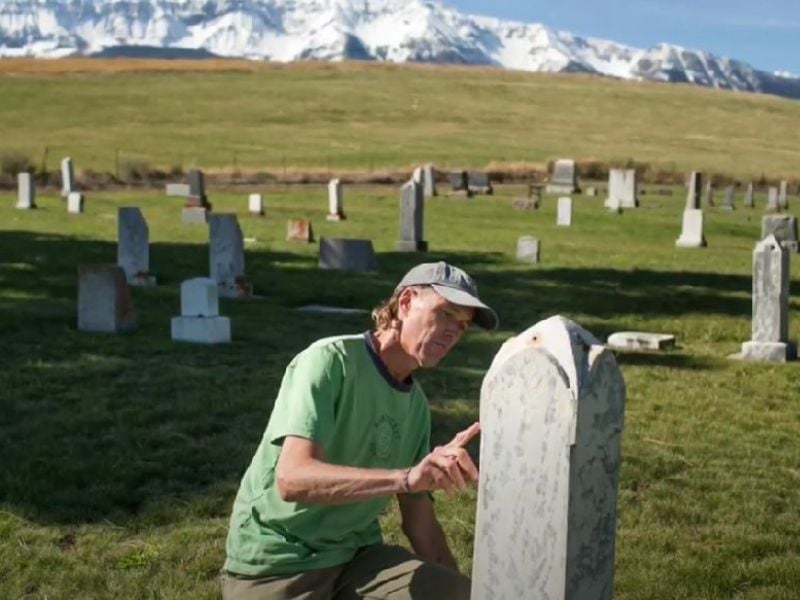 With his savings throughout the year, Dan is able to afford a trip to Hawaii every November to April. We bet he doesn't miss the river back home when he's riding ocean waves while surfing! Isn't this man an inspiration for us all to live a bit more simply?