Adventurous Blogger Photographs 500 Movie Locations across All Continents
Blending reality with fantasy, Andrea David's film-travel blog has taken her to unexpected heights! Initially starting her blog for fun, Andrea never expected to gain over 100,000 readers and 500,000 Instagram followers.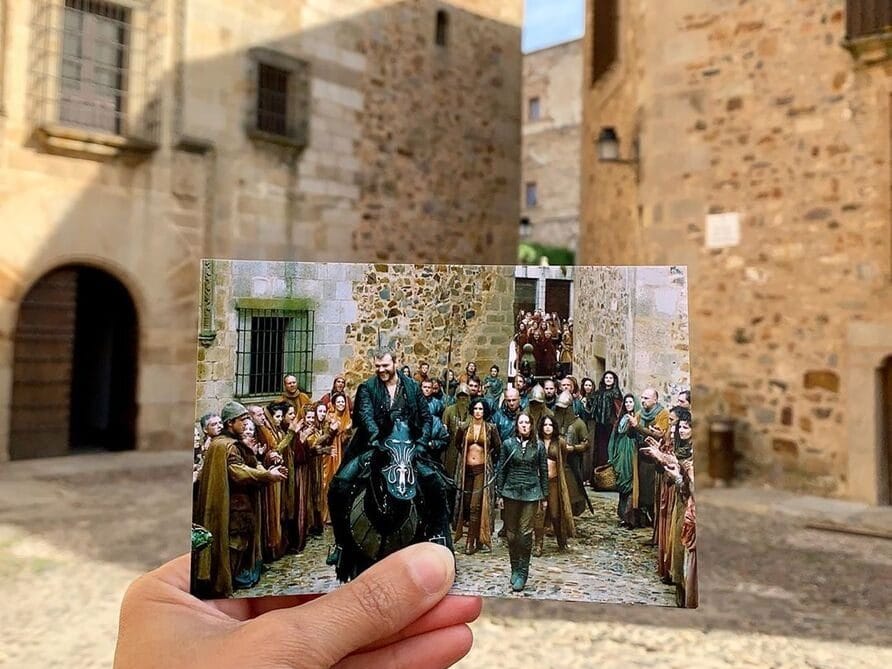 Her journey began with an accidental discovery of famous film locations in Scotland, and since then, her passion for film-tourismus has taken her to new heights.
Combining Passions: Andrea David's Journey to Film Locations 
Andrea David, a native of Hamburg, has always been passionate about traveling, film, television, and photography. Working in a travel agency and studying tourism in school ignited her love of travel. David's degree thesis focused on the impact of films on our travel destinations.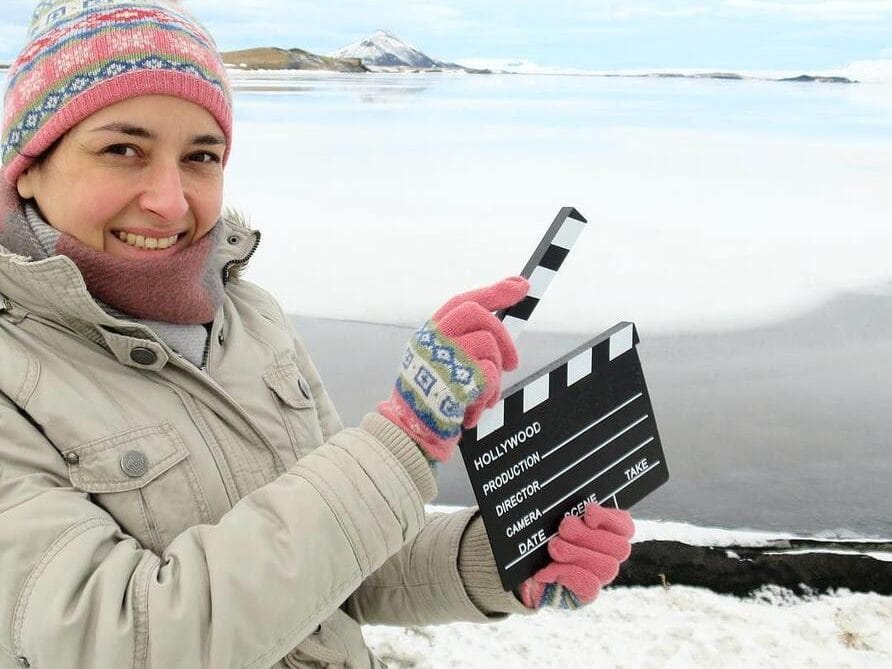 For over 14 years, she has been visiting famous film locations around the world – and now her online presence is growing rapidly. Through her blog, she combines her passions and shares her journey with the world.
The Birth of Filmtourismus.de 
Andrea began her journey a few years ago with her blog, Filmtourismus.de. It started as a database of photos and has since grown into a global travel film blog. She has traveled the world, discovering filming locations on every continent.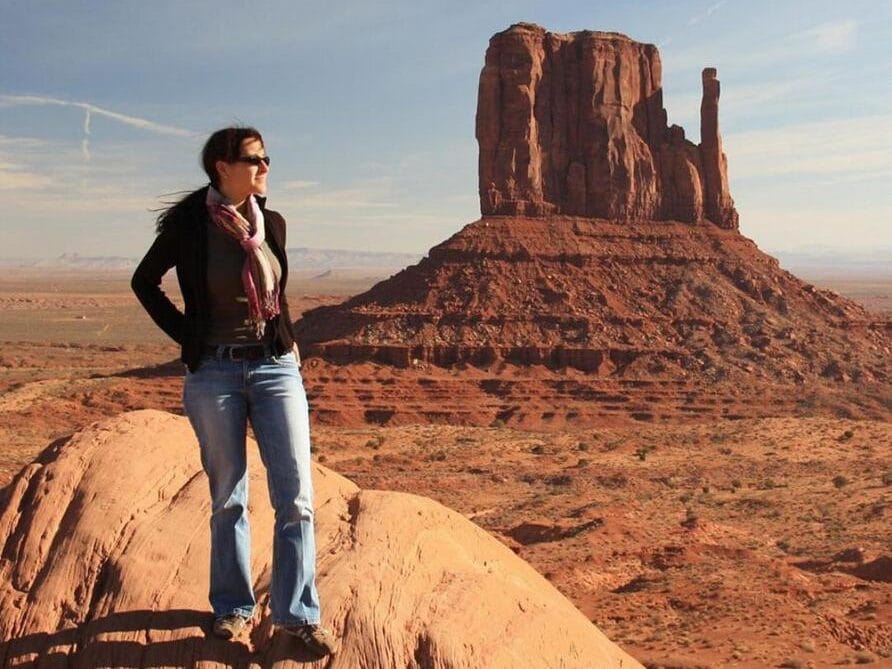 Her blog is split into two parts, Movie and TV Shows locations, and Filming Locations, making it easy to find out where your favorite movies were shot and what TV shows have been filmed in a country you're planning to visit. With Filmtourismus.de, explore the world through film!
Andrea's Never-Ending Journey 
Andrea David's passion for exploring the world has taken her to some incredible places; from the Lord of the Rings locations in New Zealand, to the original 1954 Godzilla film stops in Tokyo, to the Lara Croft: Tomb Raider tombs of Cambodia.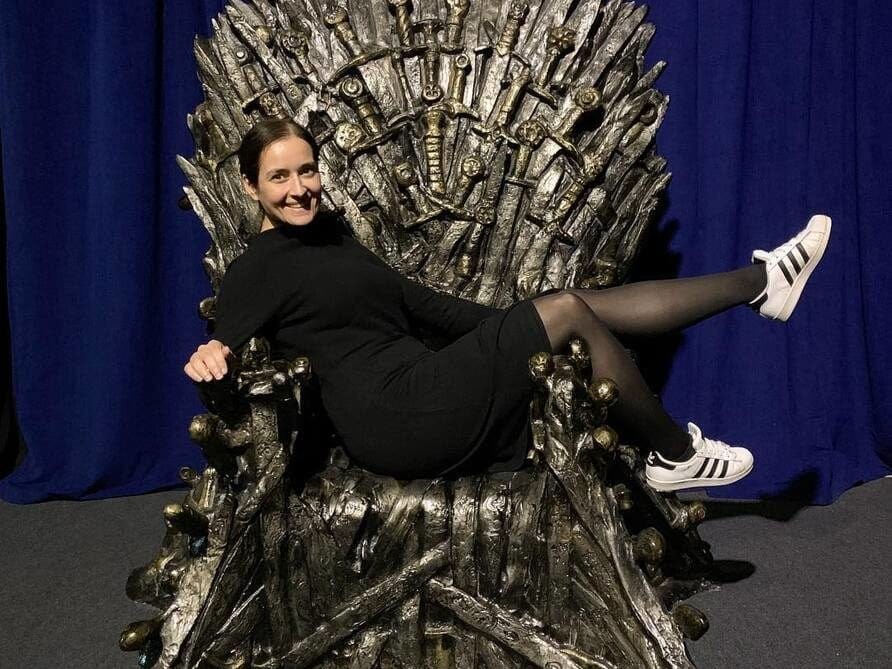 With nearly 500 films and TV shows under her belt, according to her website, Andrea doesn't plan on slowing down her travels anytime soon. Join her as she continues to explore the world through the lens of famous film locations!
Discover the Magic of the Film Tourism Community! 
Have you ever wanted to experience the beauty of your favorite movie scenes in real life? Andrea's Instagram page offers you just that! With over 500K followers, she merges famous film scenes into real-life scenery in an incredible way.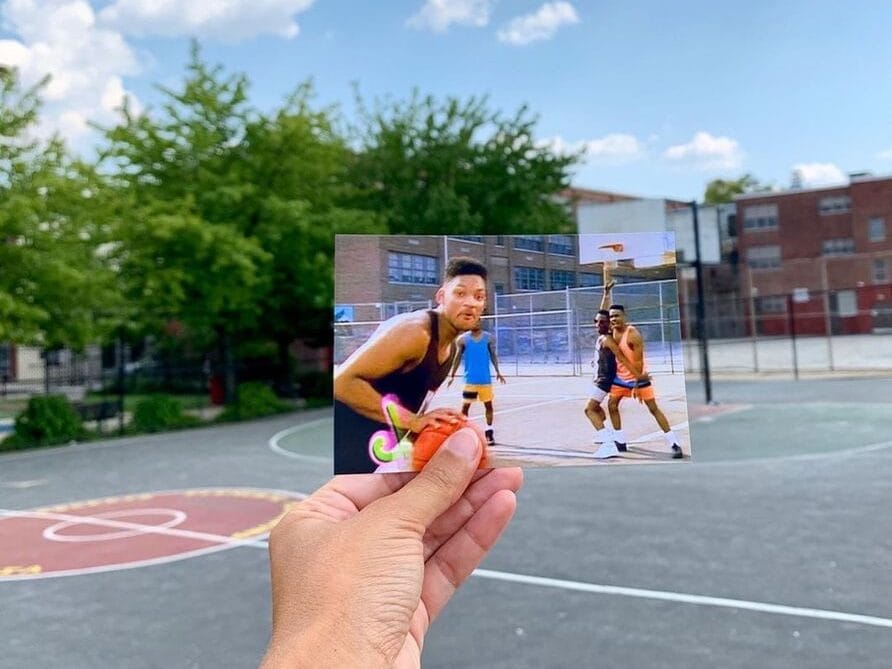 Join her film tourism community on Twitter and Facebook and explore the secret locations of your favorite films! She says that a lot of detective work and Google Street View goes into pinpointing the exact spot, so don't miss out on the opportunity to make your movie dreams come true!
Uncovering the Disappearing Filming Locations of LA 
Discovering a filming location featured in a beloved show only to find out that it no longer exists can be a real bummer. Andrea, an avid fan of TV shows, faced this issue while visiting Los Angeles.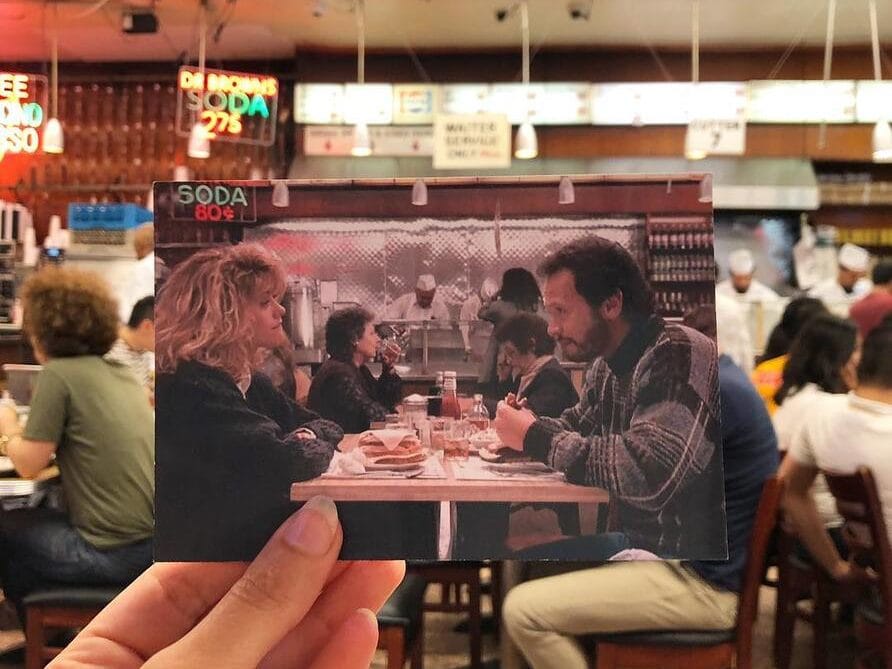 She wanted to visit the home of the Tanner family from ALF, only to discover that it had already been demolished and replaced by a different dwelling. But, despite the disappointment, there were plenty of other amazing filming locations in LA for her to explore!
Unlock the Magic of Hollywood Travels with Andrea David 
Have you ever wanted to visit a place you saw in a movie? Andrea has made it possible! After receiving an overwhelmingly positive response to her blog and social media accounts, she shared that many of her followers have expressed gratitude for being able to find locations of longing and gain new travel ideas.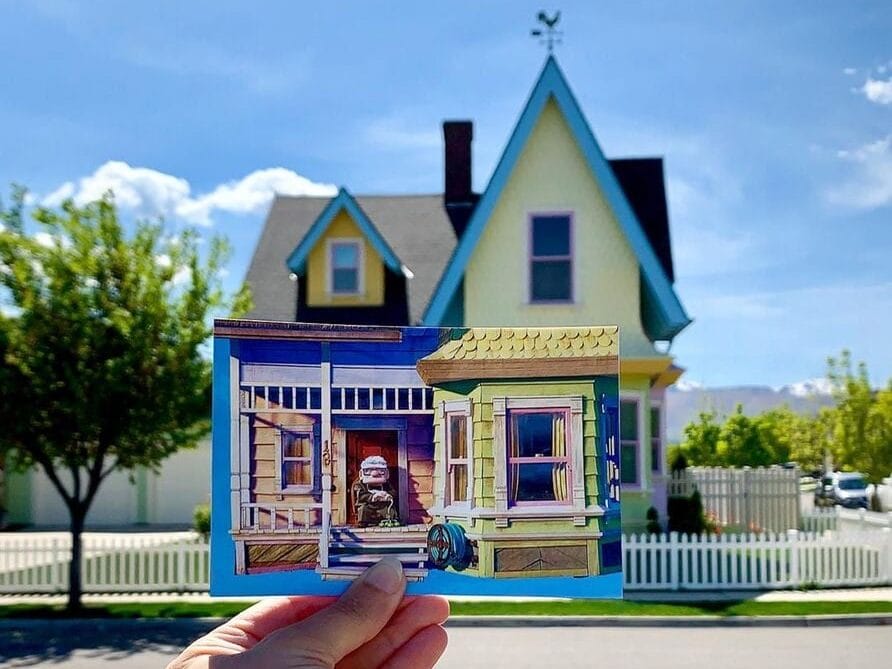 With her guidance, you can now recreate the scenes from your favorite Hollywood productions and experience them in real life. You can discover some amazing and iconic locations you may have not even known existed all thanks to Andrea.
The Magical World of Game of Thrones 
Exploring the magical world of Game of Thrones is a dream come true for Andea, the travel blogger and superfan of the show. After visiting famous locations on every continent, she has said that the Game of Thrones locations were definitely a highlight.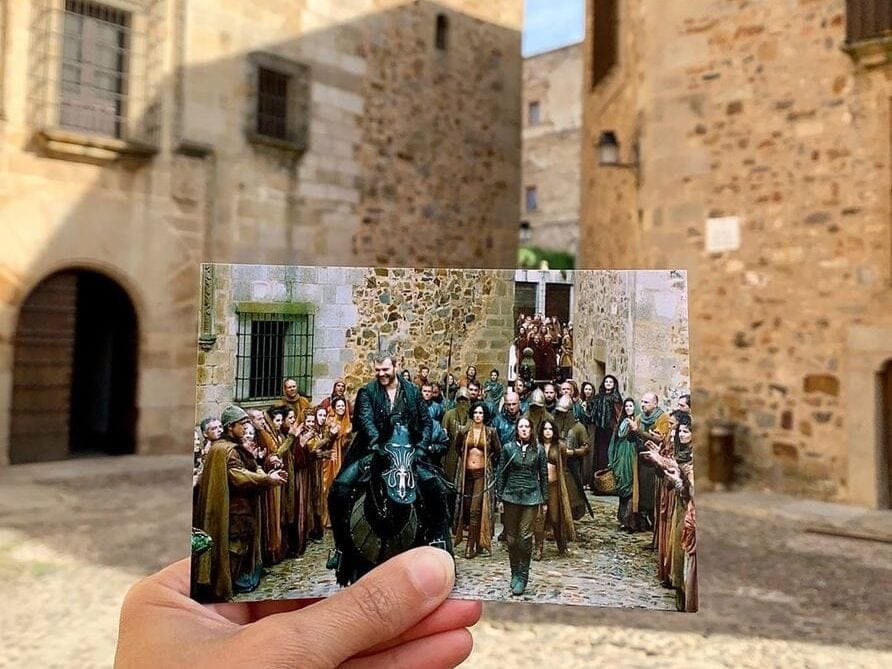 From Northern Ireland to Morocco, Spain, Croatia, Malta and Iceland, Andrea has explored the filming locations and shared her experiences on her blog and Instagram for fellow fans to enjoy. Immerse yourself in the world of GoT with her today!
Celebrating the Series Finale of Game of Thrones with a Trip Down Memory Lane!
Andrea celebrated the series finale of Game of Thrones with a trip down memory lane! She posted a photo taken in Tollymore Forest Park, Northern Ireland, and shared an interesting fact – the final scene of the show was filmed in the same location as the opening scene of the very first episode.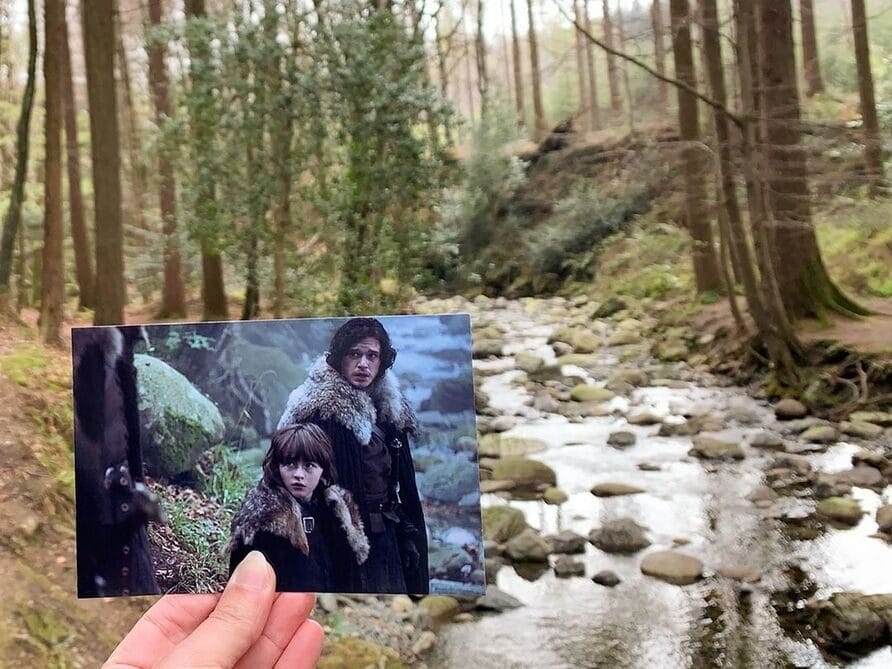 This is definitely no first for Andrea as she likes to regularly share blurbs about the scene and fun facts about the location or film itself. Let's all raise a toast to the last episode of Game of Thrones!
Unforgettable Trip to Jordan 
Andrea David's trip to Jordan was an unforgettable experience. During this thrilling adventure, she visited Petra, which was used as the Canyon of the Crescent Moon in Indiana Jones and the Last Crusade, and the Wadi Rum desert which was used as the surface of Mars in The Martian.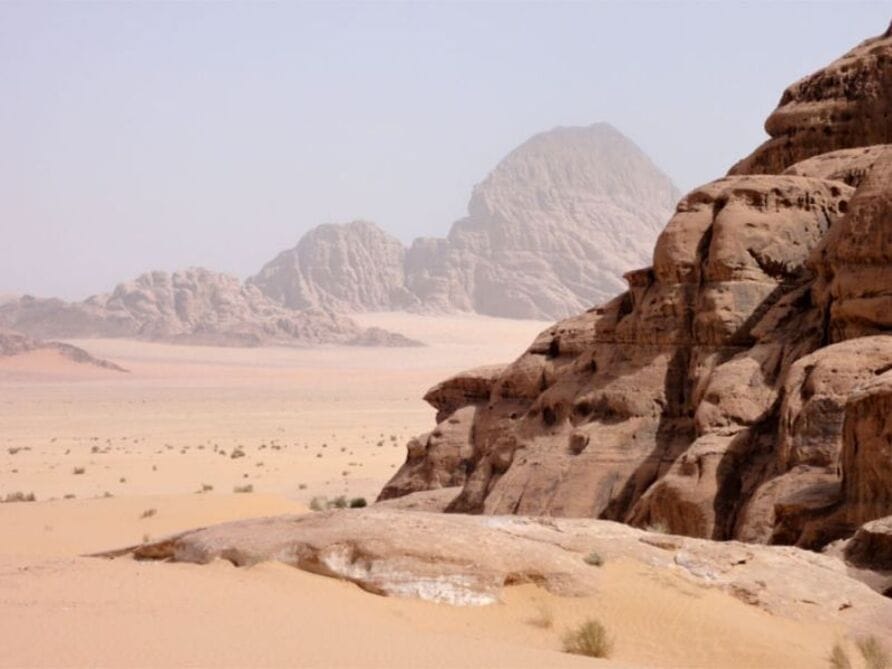 In an interview, she described the journey as "one of the most exciting places [she] visited" and "an overwhelming and almost unreal experience that [she] will never forget." It's no wonder why this trip was so memorable to her!
Exploring the Magic of Movie Locations with Andrea David 
Andrea gets to travel to and explore some of the most iconic movie locations around the world and she says some of the greatest locations she has had the privilege of visiting come from older films.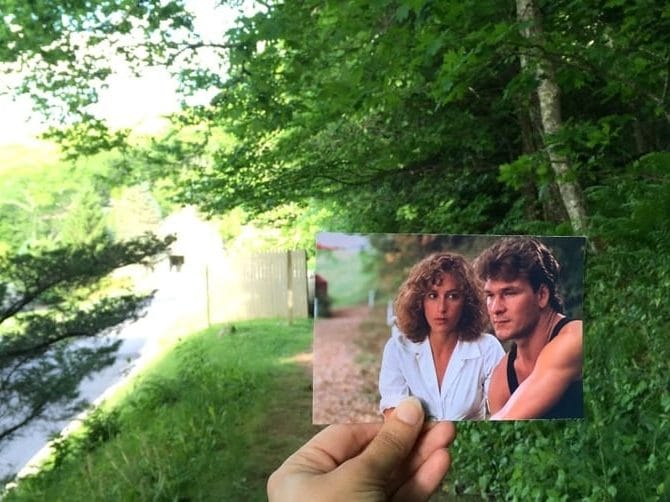 From the real Kellerman's Resort of Dirty Dancing in Virginia, to the town in British Columbia where they filmed Rambo: First Blood and the village near Atlanta in Fried Green Tomatoes, Andrea's job gives her the opportunity to experience the magic of those classic movie locations firsthand. No wonder she finds it hard to pick a favorite film – who wouldn't!
An Unforgettable Stay at Fairmont Copley Plaza Hotel 
Andrea David had an unforgettable stay at the iconic Fairmont Copley Plaza Hotel during her trip to America's eastern states. This luxurious hotel has been featured in some of the most popular films of all time, including the 10-time Academy Award-nominated American Hustle and the romantic comedy Bride Wars.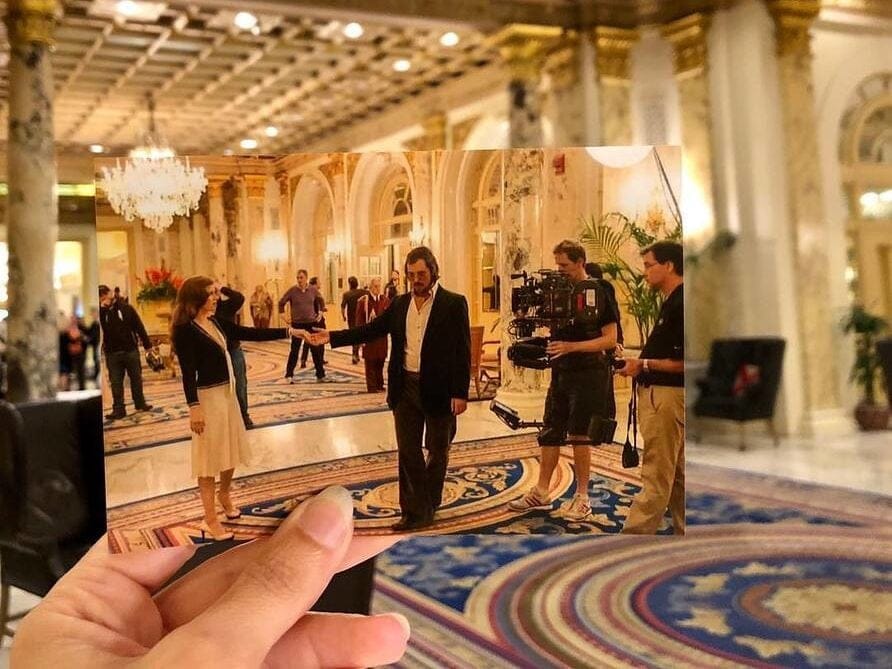 Other films such as The Firm and My Best Friend's Girl have also included shots of the Fairmont Copley Plaza. With such a memorable and star-studded past, it's no wonder Andrea chose this hotel for her stay.
Explore Grand Teton National Park and Its Movie Moments 
Are you a movie fanatic? Make sure to add Grand Teton National Park, located in Northwest Wyoming, to your list of must-see destinations! Not only will you experience the beauty of the Rocky Mountains, but you'll also get to explore the many movie moments this national park has to offer.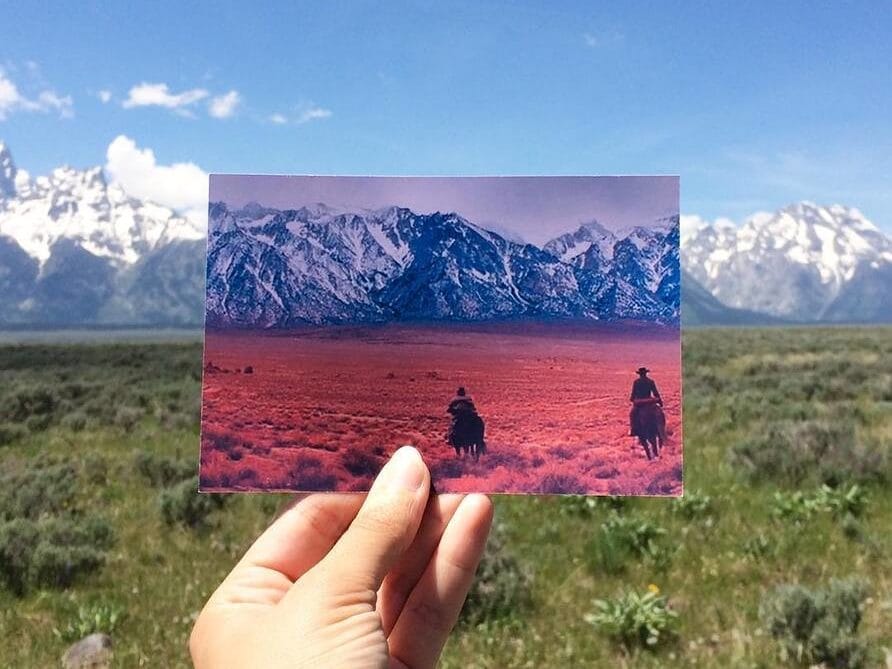 From Quentin Tarantino's Django Unchained to Dances with Wolves and Rocky IV, Grand Teton has been featured in a variety of films. Andrea has shared this information with her following after visiting first hand this beautiful location.
An Unforgettable Experience at the Warner Bros Studio! 
Andrea David's visit to London was an unforgettable experience, especially for a movie buff like her. She got the chance to explore the Warner Bros Studio, the home of the legendary Harry Potter franchise, to see all of the magical filming locations!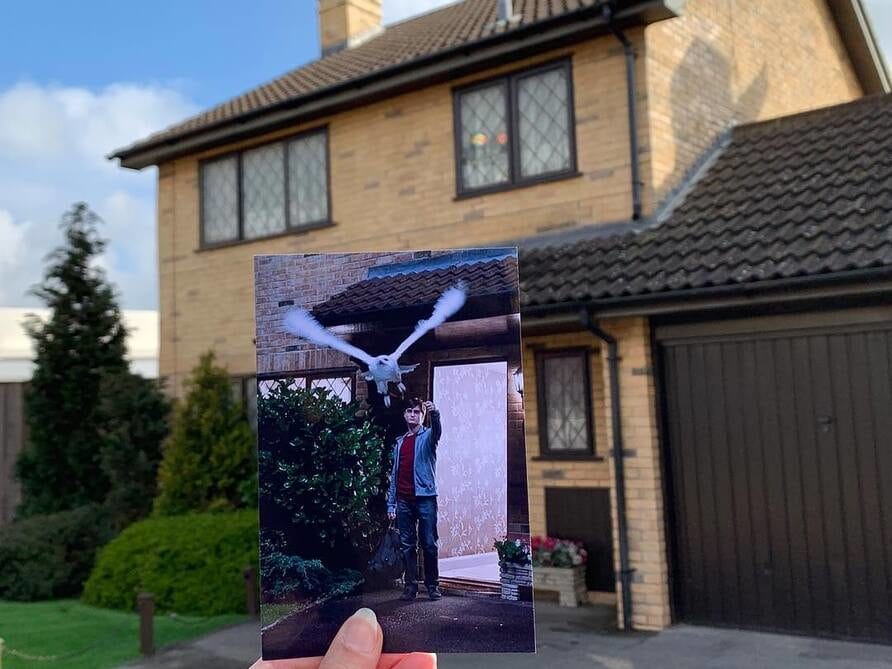 She shared an interesting fact when posting the photo above – the iconic Dursley's house at 4 Privet Drive from the first movie, Harry Potter and the Philosopher's Stone, was an actual house in Picket Post Close, Bracknell. However, the other movies featuring scenes on Privet Drive were filmed at the Warner Bros Studios in Leavesden.
Gringotts Bank Before the Public: A Sneak Peek for Andrea's
Andrea's online fame has come with some unique advantages. Recently, she got a special invitation to Warner Bros Studios in London and was granted early access to the studio exhibits before they were open to the public.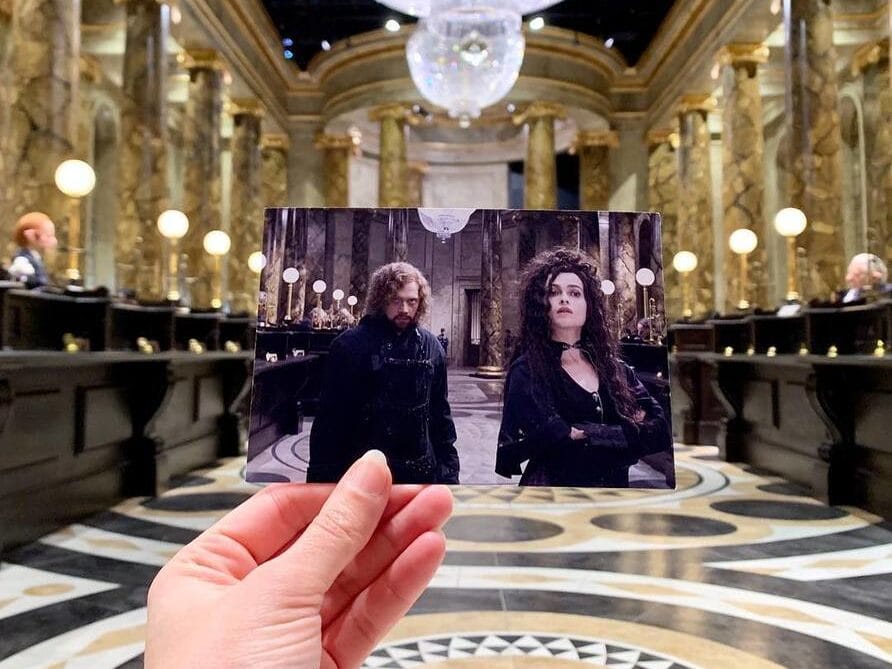 One of the most exciting parts of the visit was Gringotts Bank, where she took a photo of Hermoine pretending to be Bellatrix Lestrange from Harry Potter and the Deathly Hallows. She was extremely lucky to get a sneak peek of Gringotts before it was available to the public.
Heaven on Earth: A Lost Fan's Dream Trip to Hawaii
Andrea had the time of her life when she planned a trip to Hawaii, in response to numerous requests to visit the locations of the popular show Lost. The series finale might have had people draw different conclusions, but one thing that she could confirm is that Dharmaville was very real.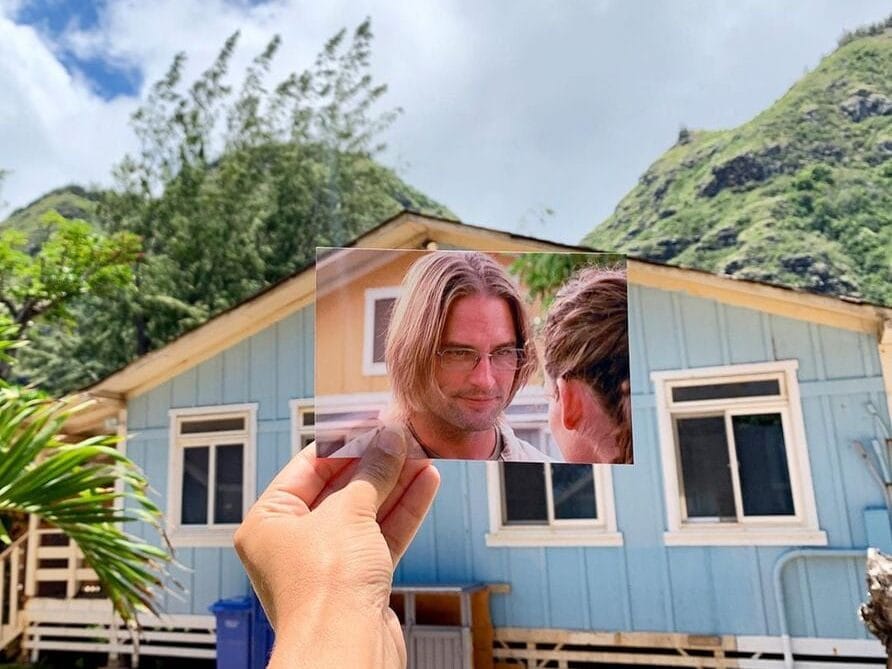 YMCA Camp Erdman on Oahu served as the settlement for the show and it remains fully functional to this day. What a way to experience the show and live life to the fullest, exploring some amazing filming locations and sharing them with the world! 
Explore Philadelphia with Andrea David 
Andrea David had an amazing trip to Philadelphia in July 2019. She reveled in the opportunity to visit the city that has been featured in multiple Sylvester Stallone films, including Rocky, Rocky II, Rocky III, Rocky V and Rocky Balboa.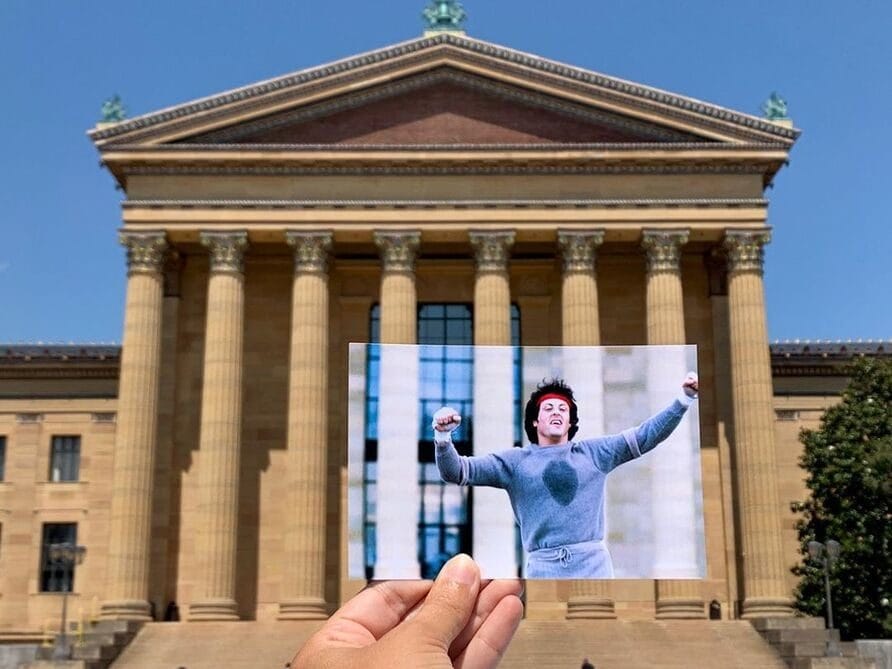 While there, she made sure to give a shout-out to the local tours and companies she encountered. Andrea is known for supporting smaller businesses and travel companies, and she encourages others to do the same. If you're a movie buff, it's time to explore Philadelphia with Andrea David!
Exploring the World of Music Through Photography: Andrea David's Journey 
Andrea David also loves to explore the world of music through photography. She takes every chance she gets to visit iconic film and TV locations, and also famous pop culture spots. On her recent trip to London, she had to make a stop at the Abbey Road crossing, where the Fab Four's iconic photo was taken over 50 years ago.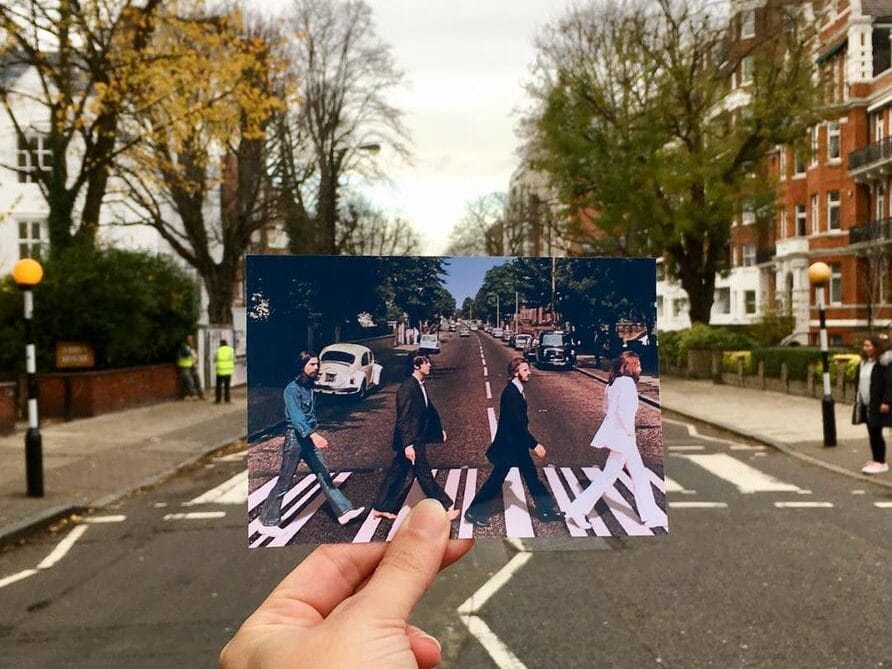 Paying homage to their legacy, she also visited locations in Liverpool and Hamburg. With her work, Andrea David brings a unique perspective to the world of music and its lasting impact.
The Iconic Filming Locations in the Big Apple 
From The Avengers to Friends, Breakfast at Tiffany's to You've Got Mail – New York City has been featured in countless movies and TV shows, and it's no secret why – the captivating and iconic cityscape is sure to win over fans.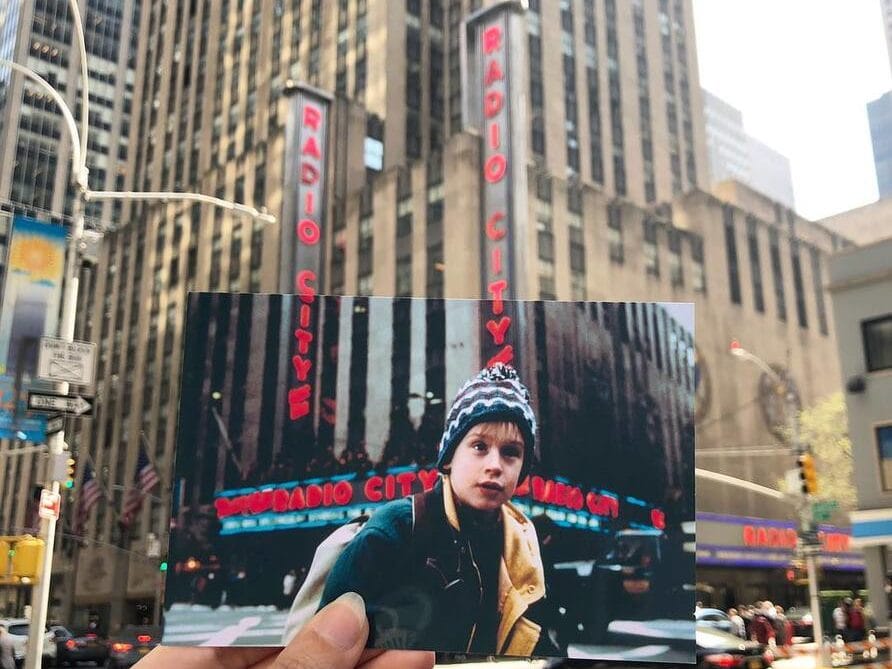 Andrea has visited over 50 filming locations in the Big Apple and it's easy to see why – as soon as you take a walk down one of its streets, you'll be struck with a sense of deja vu from the films you've watched. Explore the iconic locations of the Big Apple with her today!
Exploring the Filming Locations of Hollywood 
From Mission: Impossible 3 to some of your favorite movies and TV shows, Los Angeles provides a variety of filming locations. Andrea David is among the many who have explored the city's various film and television studios like Universal Studios Hollywood, Paramount Pictures Studios, and Warner Bros. Studio Burbank.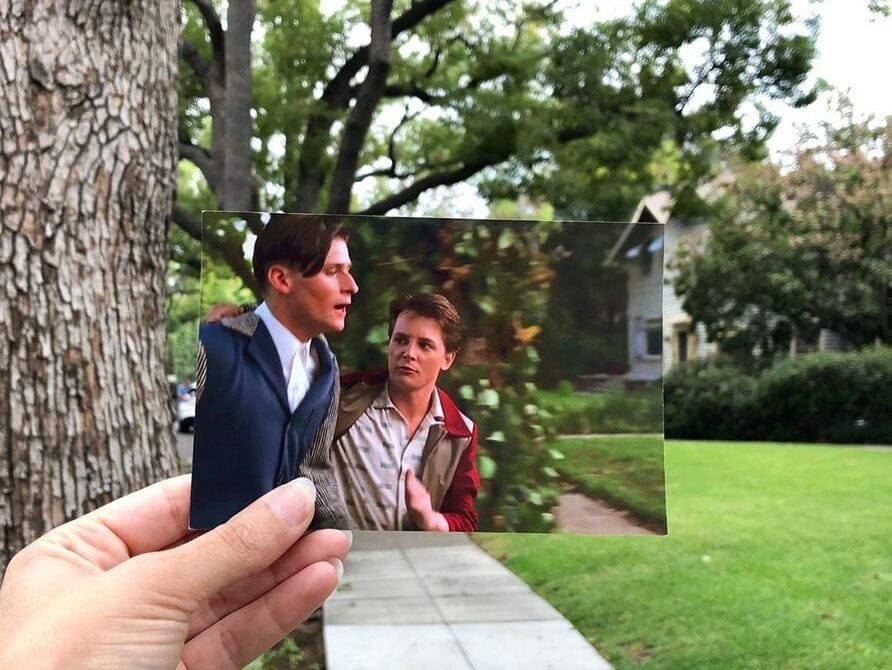 With so many iconic locations, it's no wonder why LA is considered North America's central film and television filming city. So, why not take a trip to explore all the sites Hollywood has to offer?
Explore California's Famed Filming Locations 
Come explore the iconic filming locations of California that have made their way into pop culture! From the San Francisco City Hall in Indiana Jones and the Raiders of the Lost Ark to the breathtaking backdrop of Baywatch in Venice Beach, the Golden State has been home to some of the most renowned films and television shows.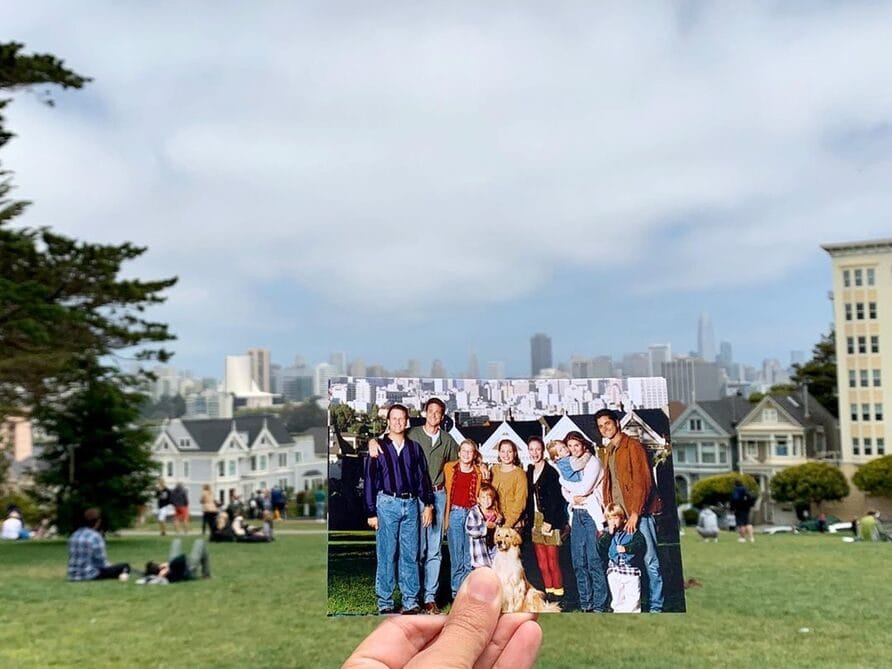 Remember the iconic Tanner house from Full House and the sequel Fuller House? Andrea has been lucky enough to visit all of these amazing locations and has captured them all in order to share with movie buffs alike. Let's embark on the journey to explore these renowned sites and many more!