80-Year-Old Friends Prove You're Never Too Old For Adventure by Visiting the 8 Wonders of the World Together
In a world where age is just a number, Ellie Hamby, a documentary photographer, and Sandy Hazelip, a physician and lecturer, have proved that adventure knows no bounds. These daring ladies set out on an 80-day journey to explore the diverse culture and landscapes of the world.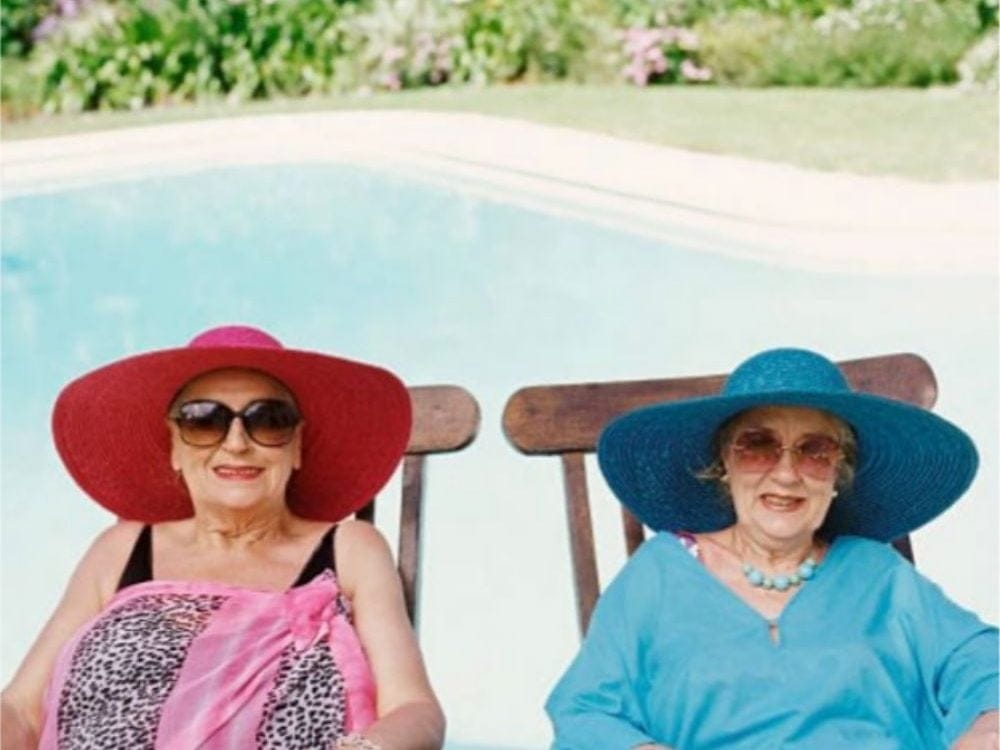 With a camera in hand and a thirst for the quest, these two globetrotters captured the significance of their travels, documenting their journey on a blog for all to see. Let's dive into their trip and be inspired to live to the fullest, regardless of our age. 
Braving the Elements and Defying Expectations
These daring grandmothers embarked on a lifetime journey, venturing to one of the most remote places on Earth: Antarctica. But first, they navigated the rough waters of the Drake Passage, an infamous stretch of sea between South America and the South Shetland Islands.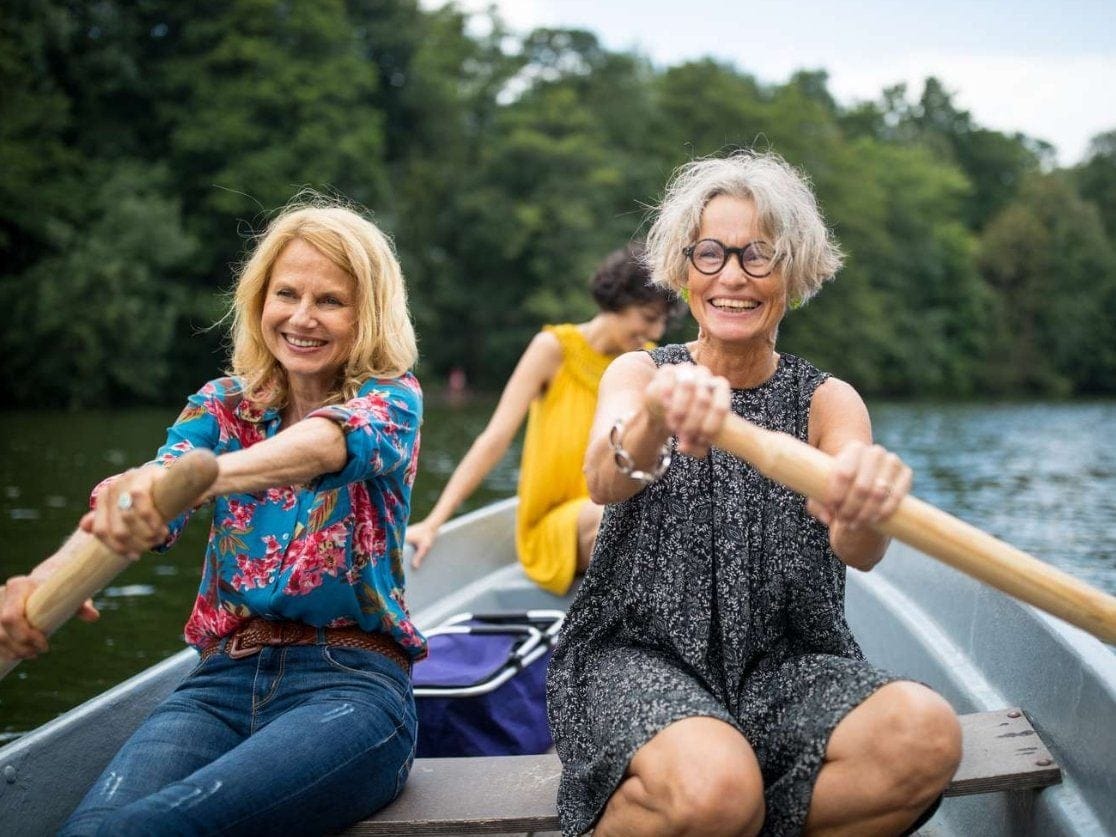 For almost two days, Ellie and Sandy strived, holding on tight as their ship rocked and rolled through the waves. According to Hamby, it was indeed a wild experience. 
From Antarctica to TikTok
Immediately when they stepped foot in the Antarctic, they forgot all their hardships that had happened en route. They were rewarded with the awe-inspiring beauty of penguins, glaciers, and icebergs.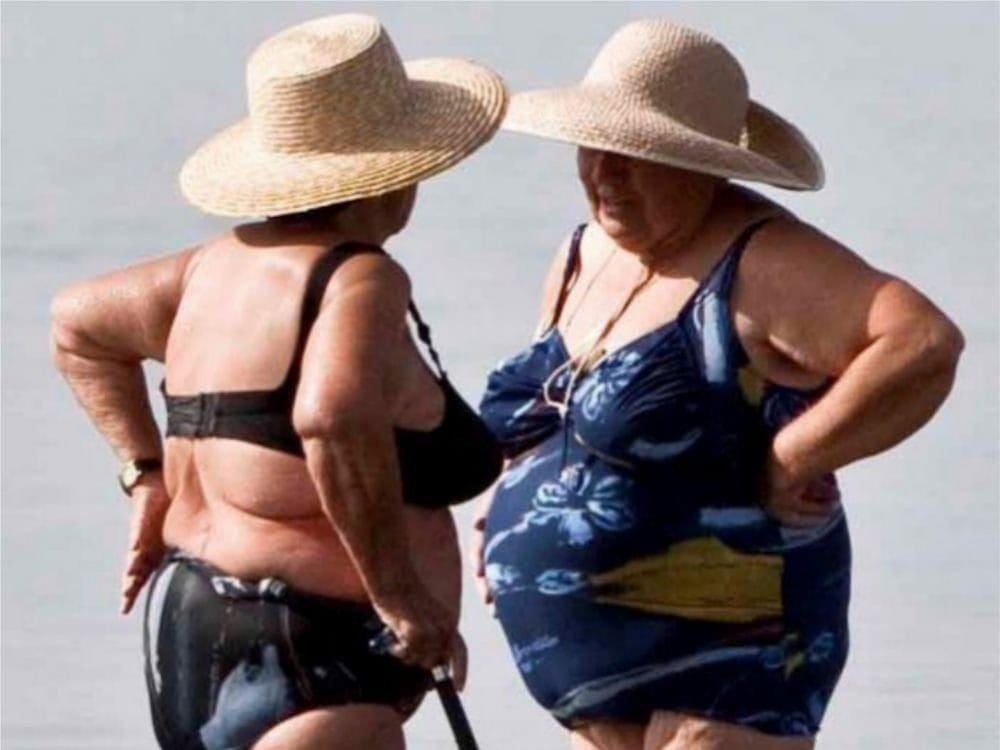 Along the way, they had garnered a devoted following on Instagram, TikTok, and Facebook, earning the title of "traveling grannies." Their adventure has captured hearts and inspired people of all ages worldwide. 
Matching T-Shirts and an Unstoppable Spirit
Since their first adventure, the pair have visited 18 countries across all seven continents, often clad in matching T-shirts.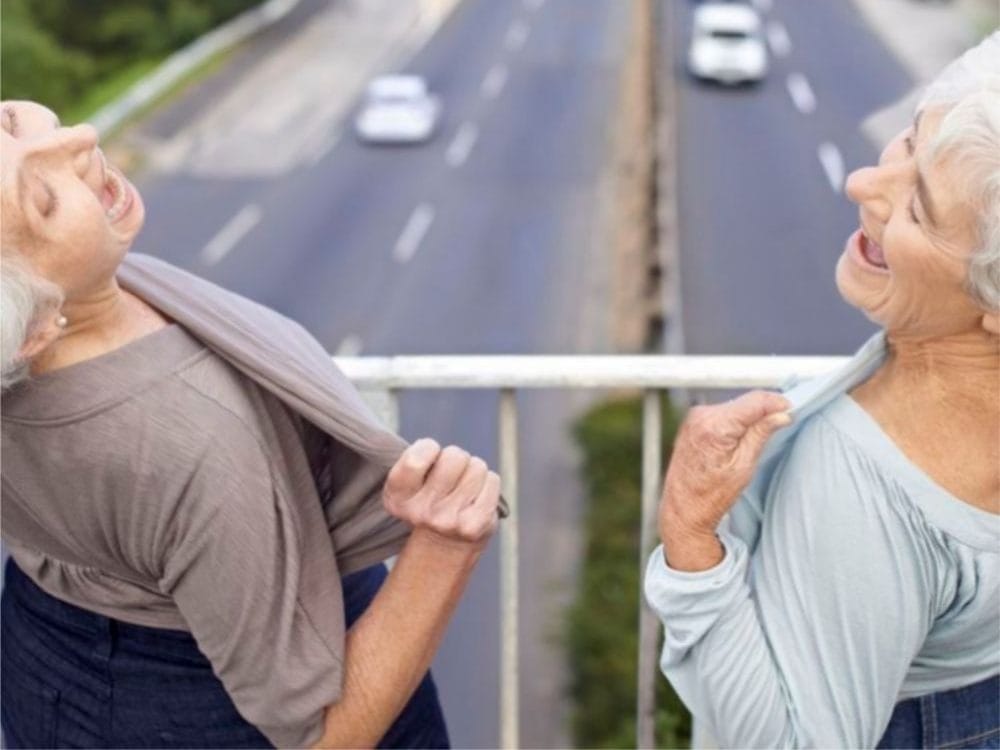 From Bali to Egypt, they have explored diverse cultures and landscapes, gathering unforgettable memories and stories. Ellie and Sandy persist in defying the odds, breaking barriers, and proving there are no limits to chasing your dreams and living life to the fullest. 
Healing Hearts and Chasing Adventures
When Hazelip's husband passed away in 1999, he left her with a seed of inspiration to venture on mission expeditions with her grandsons. This led her to meet Ellie, the co-founder of Zambia Medical Mission in southern Africa.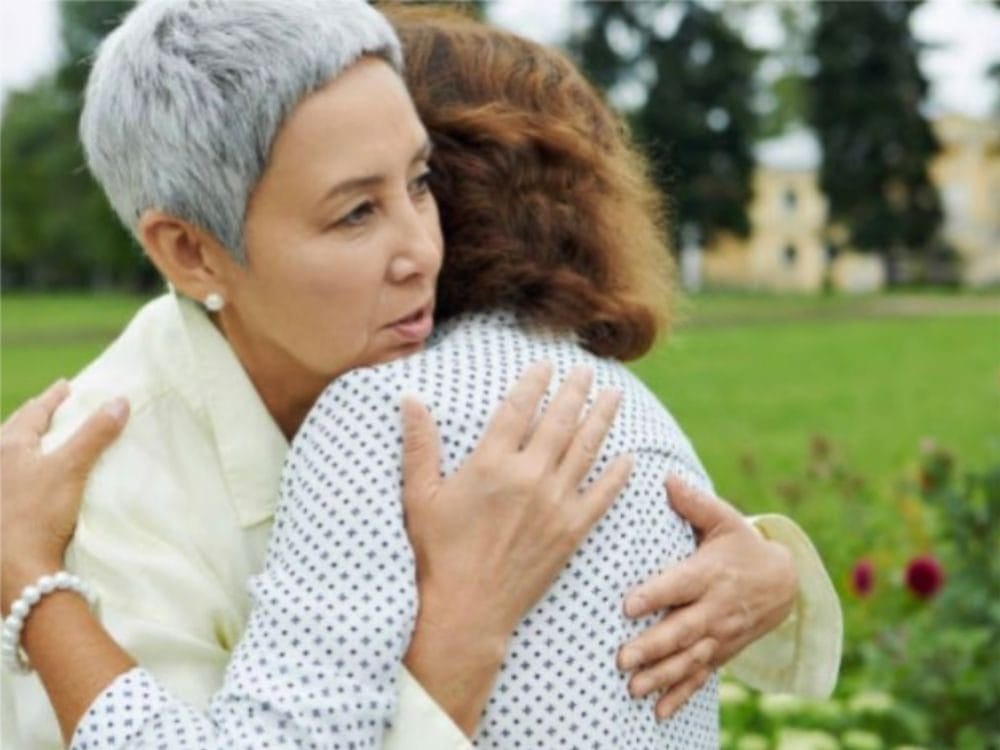 Their shared passion for travel over comfort brought them closer, and they bonded as widows after Ellie's husband passed away in 2005. Since then, these grandmas have set off on a journey that took them beyond Zambia, across continents, and into people's hearts.
A Whimsical Idea Ignited a Grand Adventure
Sandy's simple yet intrepid idea of touring the world in 80 days at age 80 ignited a spark in her and Ellie.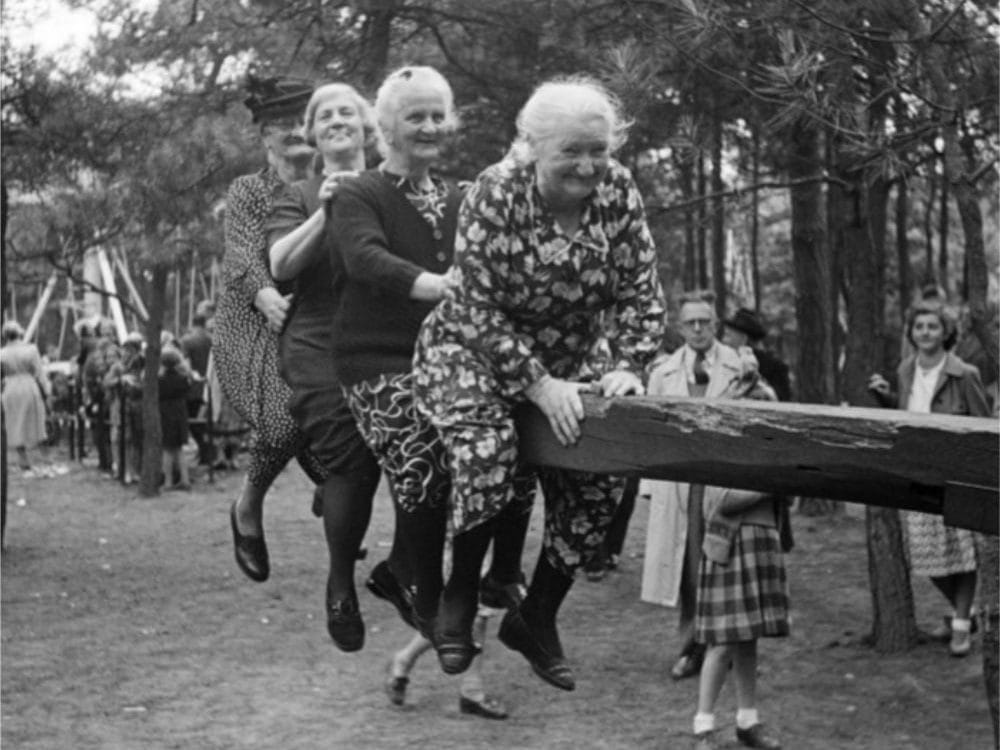 With years of international travel experience, the pair could not resist the allure of embarking on a journey that would defy age norms and create memories.
Passion Knows No Boundaries
On their blog, Hamby and Hazelip say the trip was dedicated to their late husbands, Kelly and Don. "We miss you and wish you were with us on our adventure," they wrote.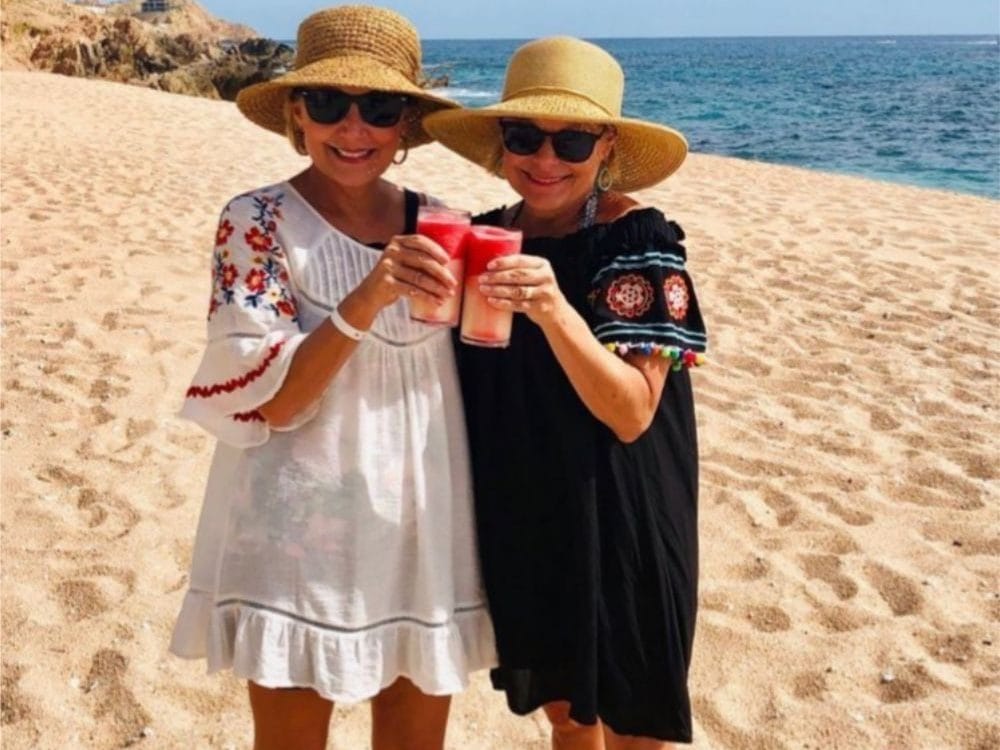 With this, we witness how Ellie and Sandy defy age norms and embrace the challenges of their grand adventure with unwavering determination.
From Setbacks to Triumph: COVID Couldn't Dim Their Wanderlust
When the original plans to embark on their adventure in 2022 were crushed by the pandemic, Ellie and Sandy refused to let COVID shut them down.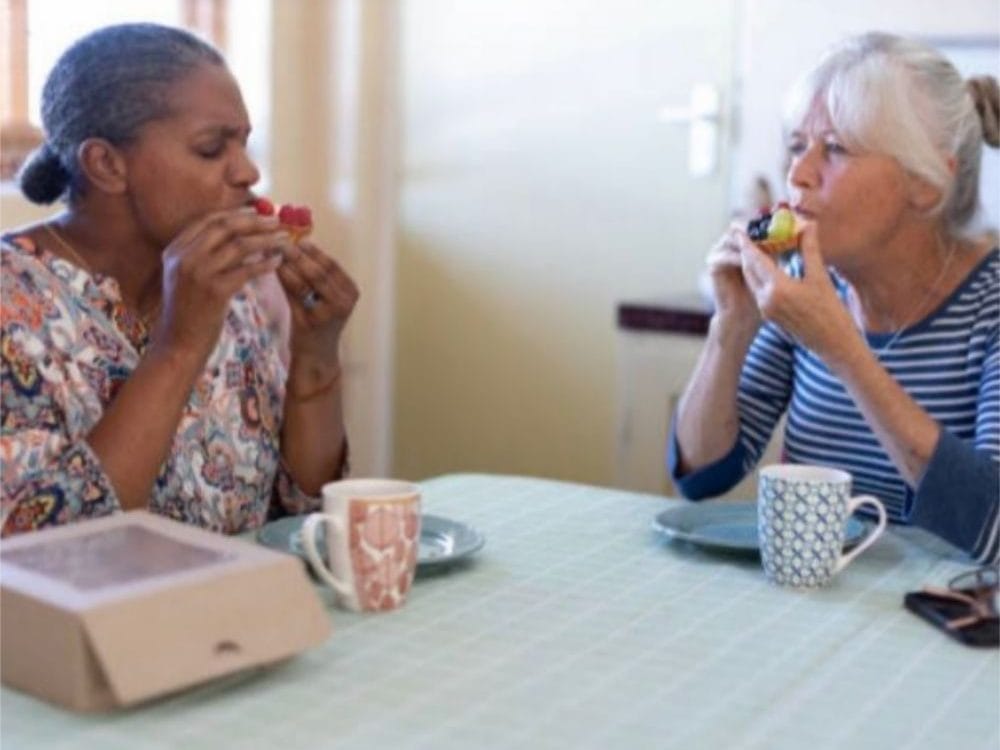 Unbothered, the duo embarked on their journey a year later with a new theme: "At 81 and still on the run." They refused to let setbacks dampen their wanderlust and turned adversity into triumph.
Globetrotting Grandmas
From camel rides in Egypt to encounters with elephants in Bali, from dancing in Nepal to witnessing the Northern Lights in Finland, these grandmas fearlessly embrace the world open-heartedly.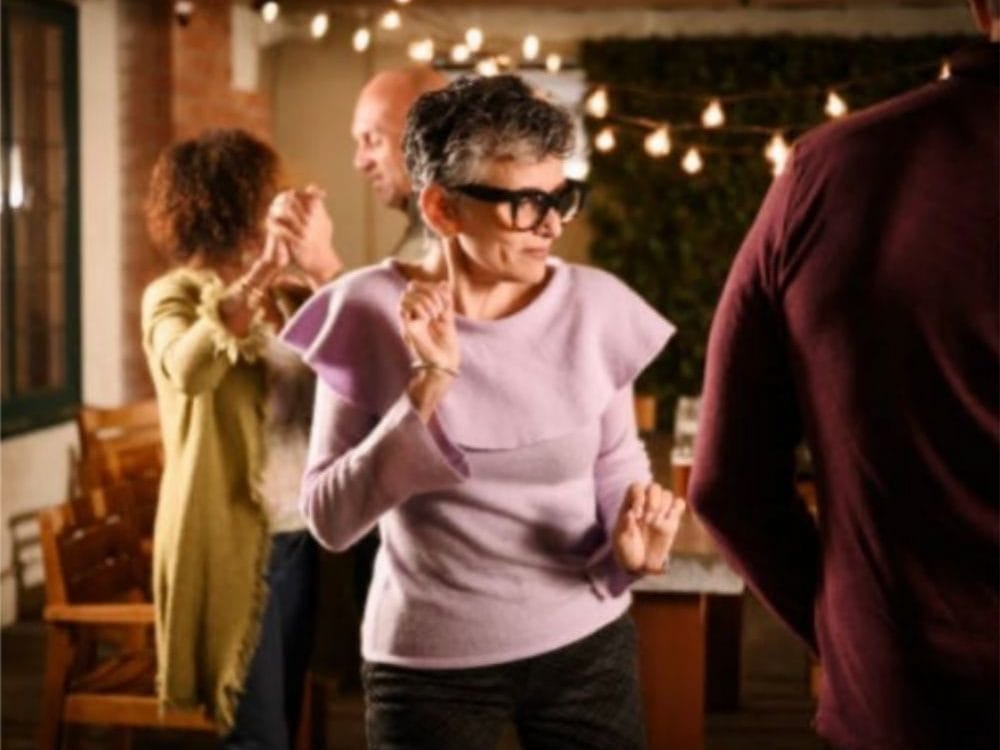 Their remarkable journey shows the indomitable spirit of adventure and the limitless possibilities at any age.
Boundless Friendship, Limitless Adventures
Through the highs and lows of international travel, two best friends with stubborn and independent spirits – Ellie and Sandy – unseated the world without a single argument.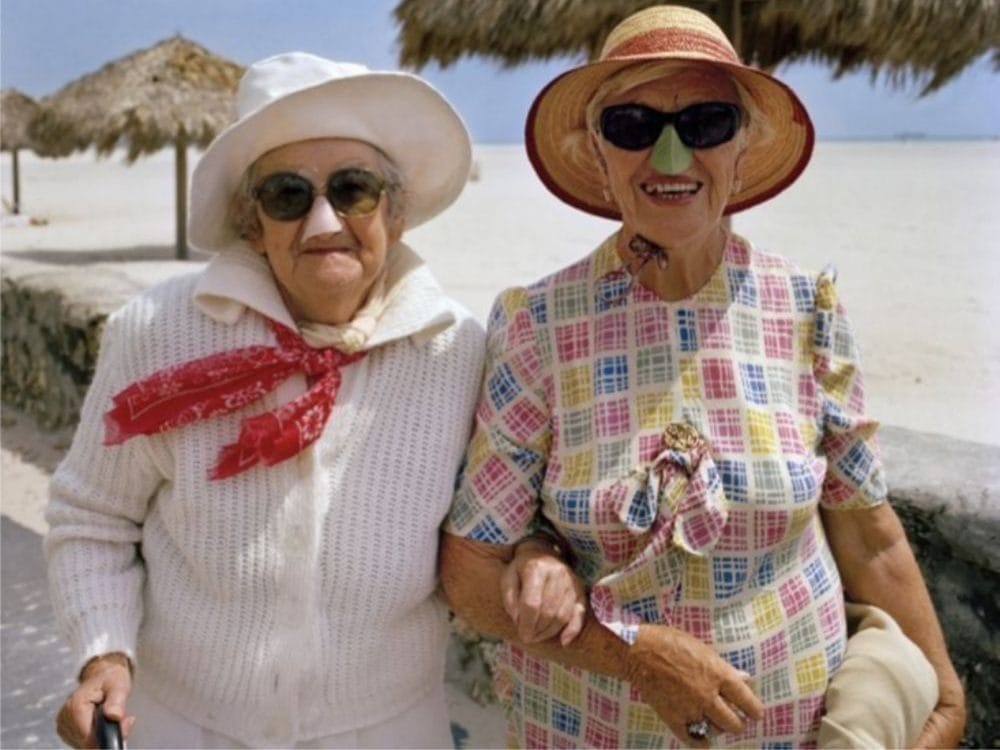 These fearless grandmas showcased the power of respect, understanding, and unwavering friendship along their mind-blowing journey.
People, Places, and Unforgettable Faces
For Ellie, the highlight of their epic trip wasn't just the breathtaking sights they witnessed, but the amazing people they met along the way.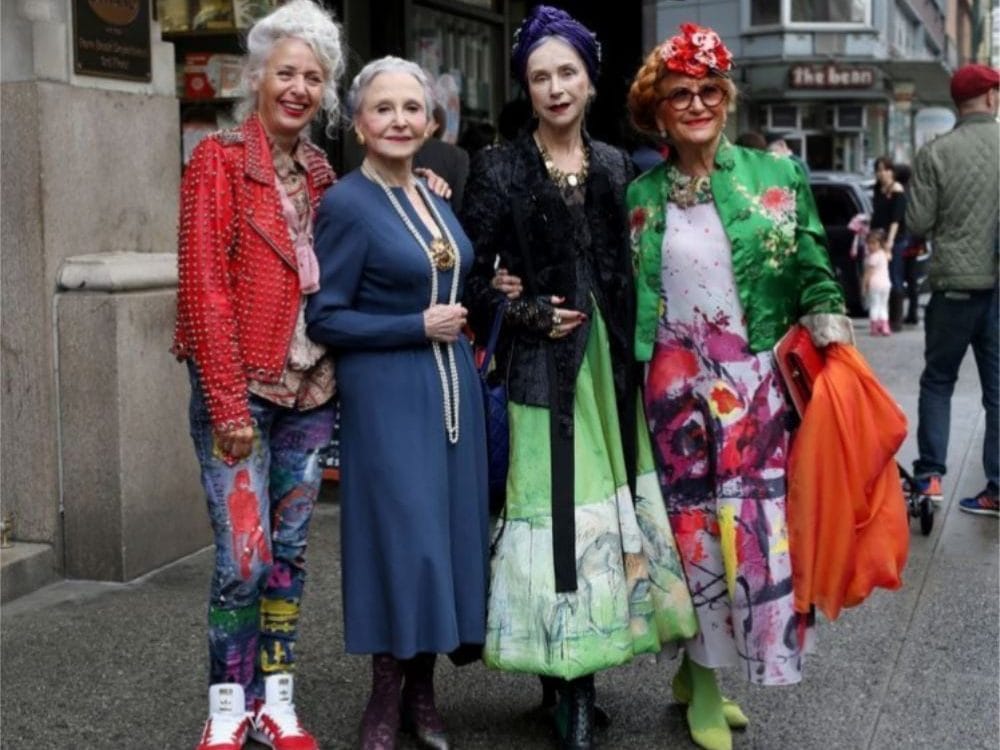 From kind strangers who became friends to impressive encounters with warm-hearted individuals, the duo formed cherished connections across continents. Their journey of hearts brought them lifelong friendships, leaving a memorable mark on their souls. 
Beyond a Mere Vacation
For Ellie and Sandy, their journey around the world wasn't only a vacation but an exhilarating adventure. From daring escapades to unexpected encounters, each day was filled with wonder and excitement.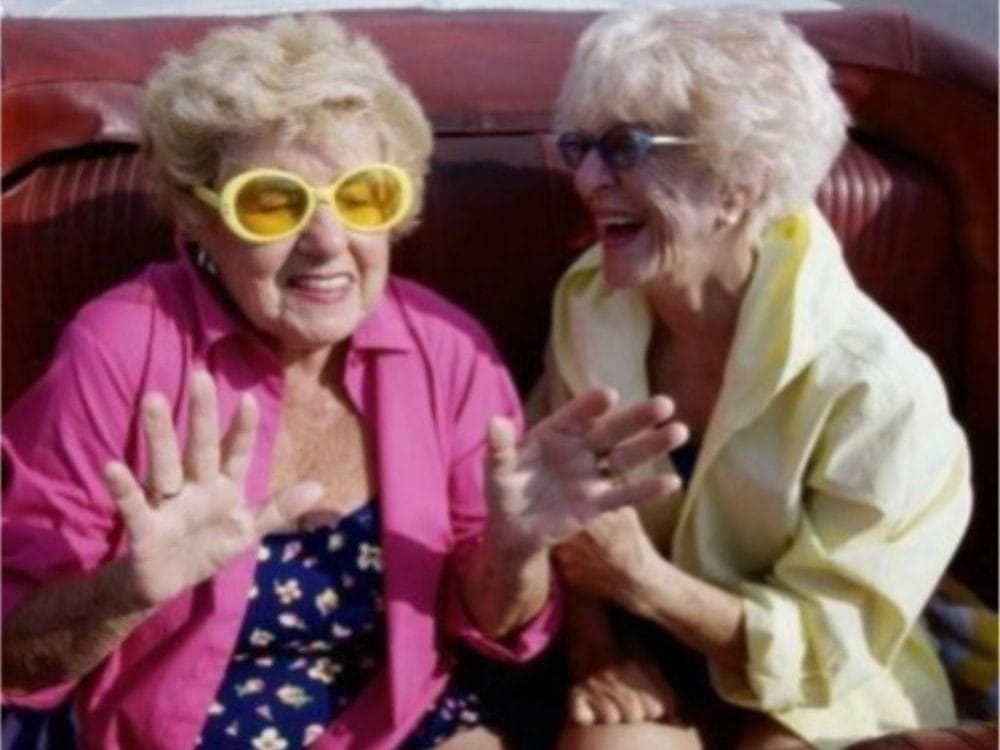 Although they have completed their worldly quest and returned home to Texas, this dynamic duo is already planning their next thrilling trip; they told CNN. 
Unlocking the World with Smiles
Speaking of language barriers, Ellie and Sandy have a simple but powerful solution: smiles. During their adventures, they encountered situations where English wasn't spoken, but their contagious smiles bridged the gap.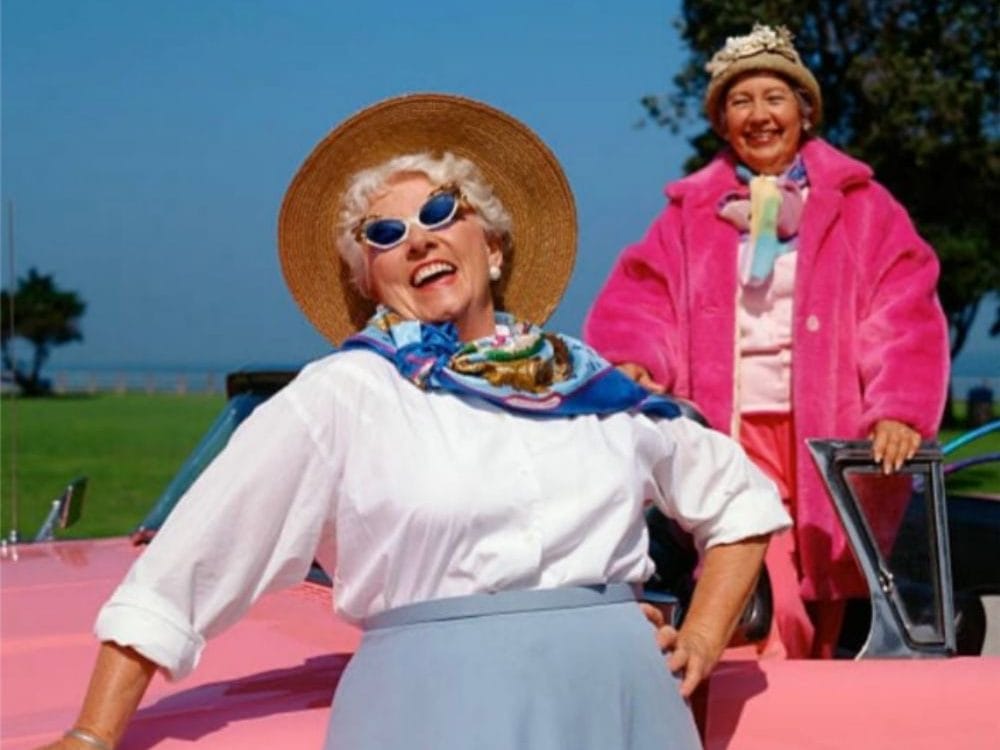 For any traveler worried about the language barrier on their adventures, be like Ellie and Sandy. After all, smiling is a universal languages. 
Age is Just a Number: Inspiring Older Travelers to Embrace Adventure and Conquer the World
Ellie and Sandy prove age isn't a factor that should stop you from pursuing your passion for travel. Despite being in their golden years, this brave duo didn't let age hold them back.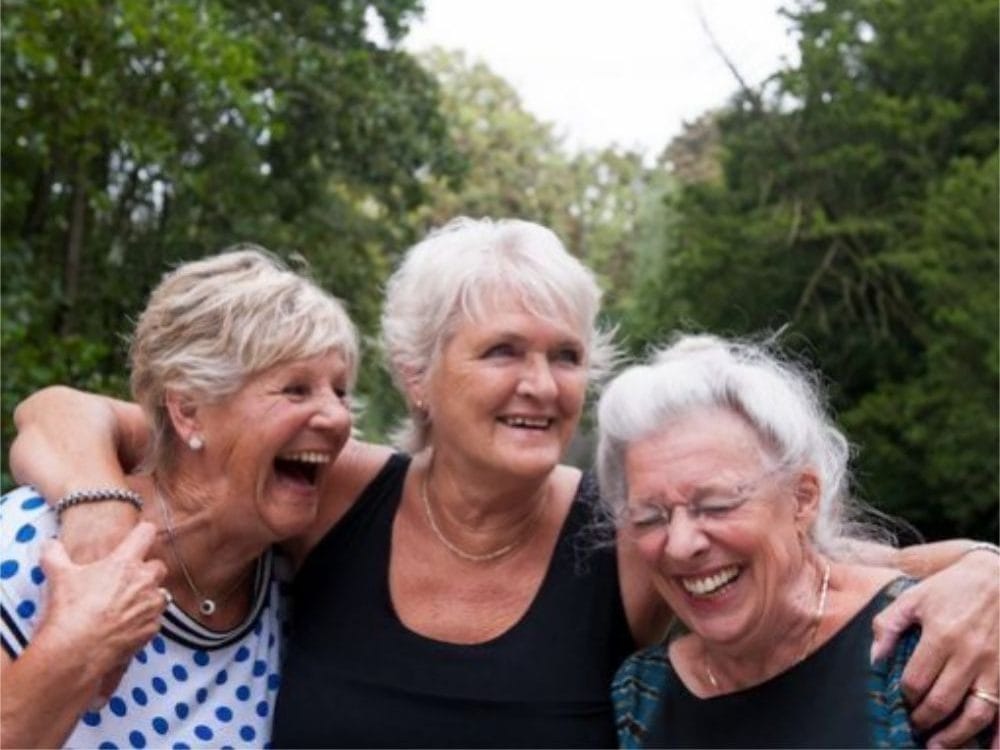 From riding camels in Egypt to dancing in Nepal, these women embraced every moment of the adventure. Although they made small constraints – like not riding motorbikes – they never compromised their spirit for exploration. Their story aims to encourage fellow older travelers to chase their dreams, showing it's never late to embark on a lifetime journey. 
The Perfect Age to Wander: Exploring the World with Appreciation and Wisdom at 81
Sandy Hazelip describes 81 as the "perfect age" to embark on their epic journey across the globe, and her wisdom shines through as she reflects on their adventure.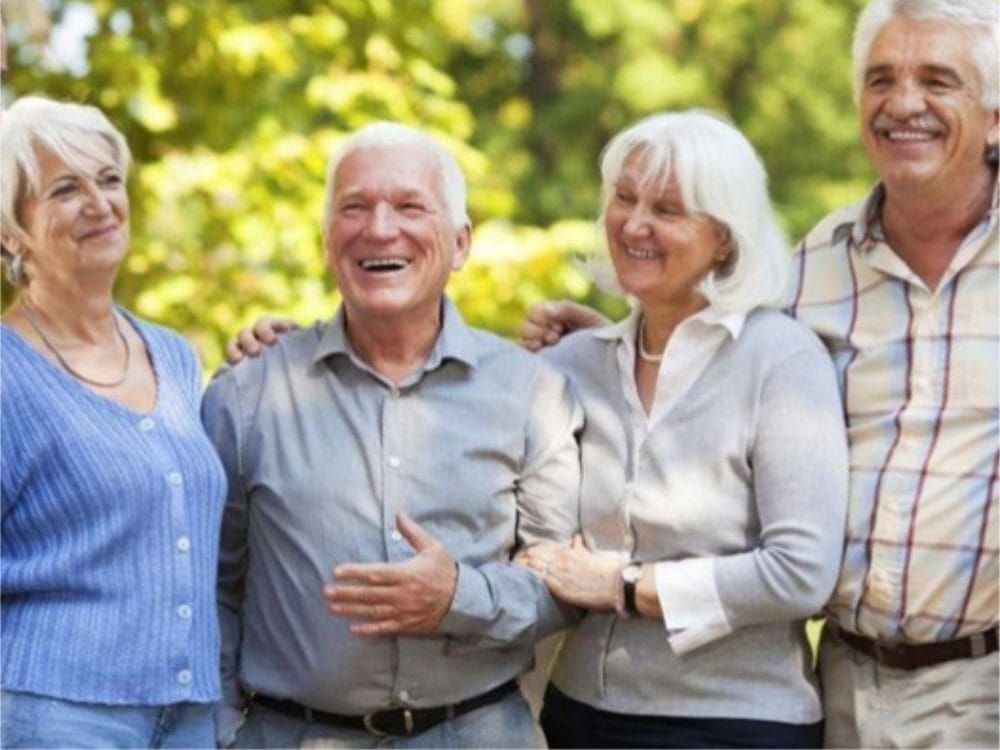 Aging brings a profound appreciation for the world's beauty, and the duo is proof of that. They took in each moment, embracing the awe of every destination with gratitude. Sandy now shares her insights on decision-making and the fun of touring the world at the right age, showing that adventure knows no age constraint!