Two American Women Were Promised A Romantic View Of Cinderella Castle Then Pushed Down A Steep Slope By U.S. Tourist
In a tragic turn of events, a young woman from Illinois met her untimely demise while visiting a German castle. Allegedly pushed to her death, the incident unfolded during a trip to the enchanting Cinderella castle in Bavaria.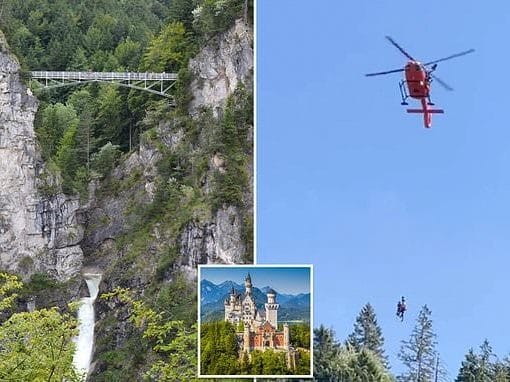 The two visitors, Kelsey Chang, 22, and Eva Liu, 21, had anticipated a romantic experience but instead found themselves in a horrifying encounter with Troy B. from Lincoln Park, Michigan.
A Tragic Interruption
Reports revealed that Liu and Chang had been on a European cross-country tour. Unfortunately, things took a tragic turn during their stay at a hotel near Theresienwiese in Munich. 
Both Liu and Chang had arrived at the hotel on the 13th of June, and they were to spend a short while there as they were set to leave on the 16th of June. Fate, however, had other plans for the young ladies. 
The Tragic Incident
According to German officers, the unfortunate encounter occurred on June 14 around 2:40 p.m. near the Marienbrucke bridge. Troy B. approached the students and persuaded them to accompany him to an incredible viewing point.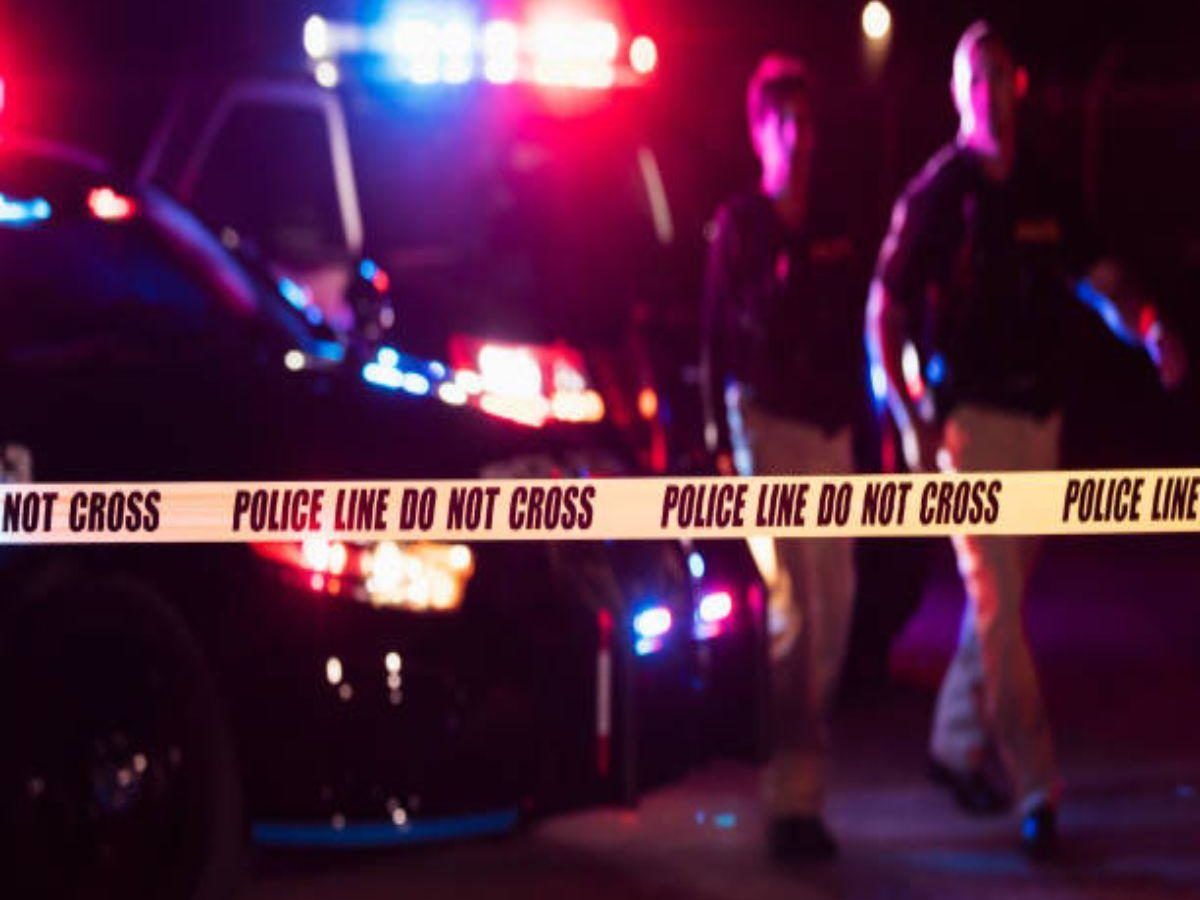 However, when they arrived at the spot, he allegedly assaulted Liu. It is worth noting that the suspect was staying in Oberstdorf and claimed to know the best viewpoint at Neuschwanstein Castle.
A Fateful Day Trip
Surprisingly, the three tourists had actually been staying in the same Munich Hotel. However, both ladies had no prior acquaintance with their assailant- Troy B. They were only on the same day trip excursion to the famous castle that attracts up to 6,000 visitors daily.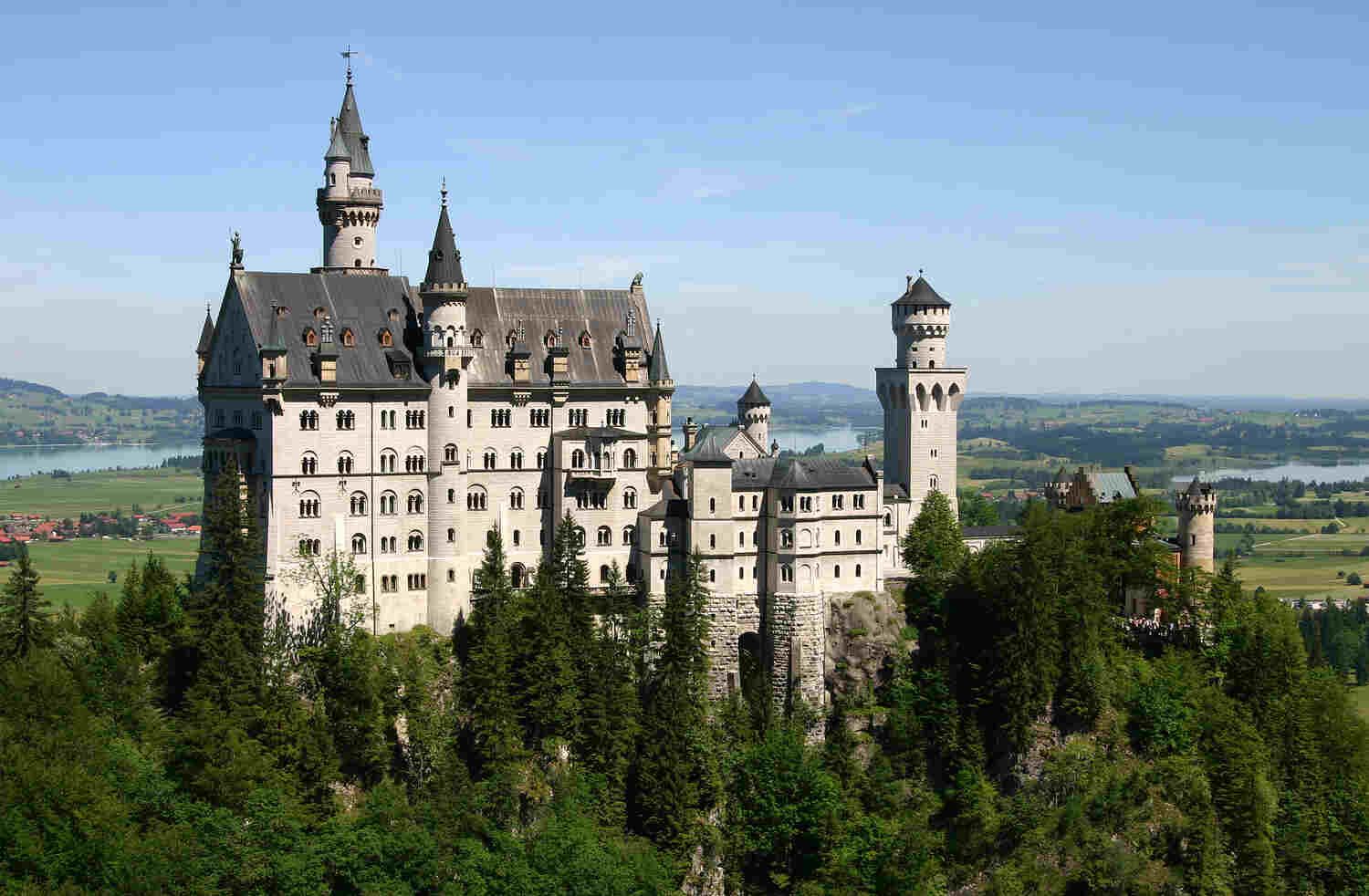 This tragic turn of events highlights the need to exercise caution, especially with strangers as people who appear friendly and innocent may harbor malicious intentions.
Only One of them Survived
During the incident, the victim's friend boldly interfered in an attempt to stop the assailant. He resorted to choking and pushing her as well. Both women were pushed from a height of 165 feet and were flown for medical assistance. Tragically, only Kelsey Chang survived.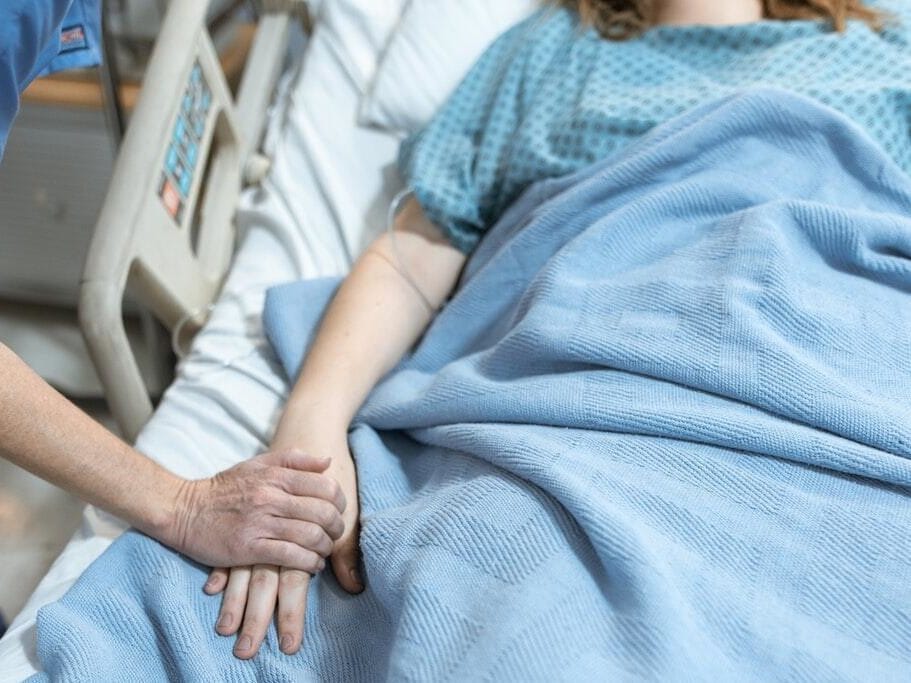 On June 17, Chang was released from the hospital. She allegedly fell onto tree branches after being pushed from the cliff, which is thought to have saved her life.
They Were Only Recent Graduates
Chang and Liu were recent graduates. After the incident, a spokesperson from their school- the University of Illinois Urbana-Champaign, shared a statement in response to the tragedy. The spokesperson confirmed that Chang was awarded a B.S. in Computer Engineering in May 2023 and Liu- B.S. in Computer Science in May 2023.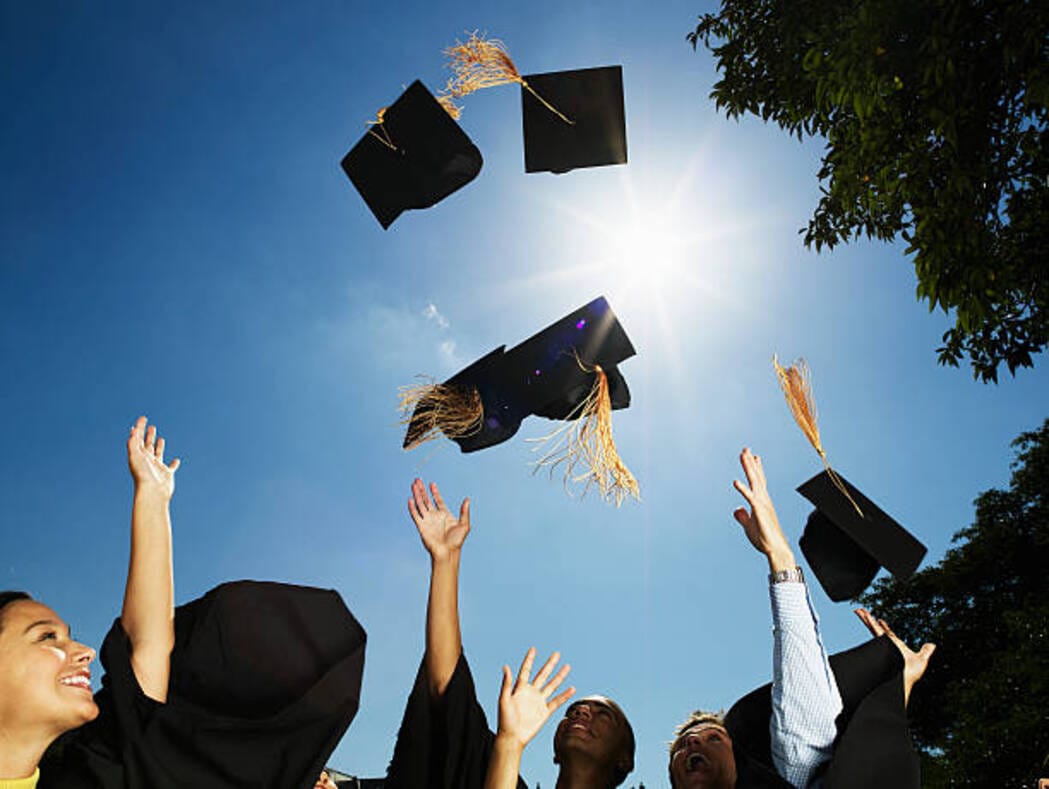 Sadly, these ladies were barely able to celebrate such an important accomplishment. What should have been a trip to enjoy and remember turned sideways.
A Moment Captured
One of the people visiting the castle that day was able to record footage of the incident from a distance. The video showed many tourists looking over at a cliff face which was hundreds of feet away, as a helicopter descended to rescue the ladies.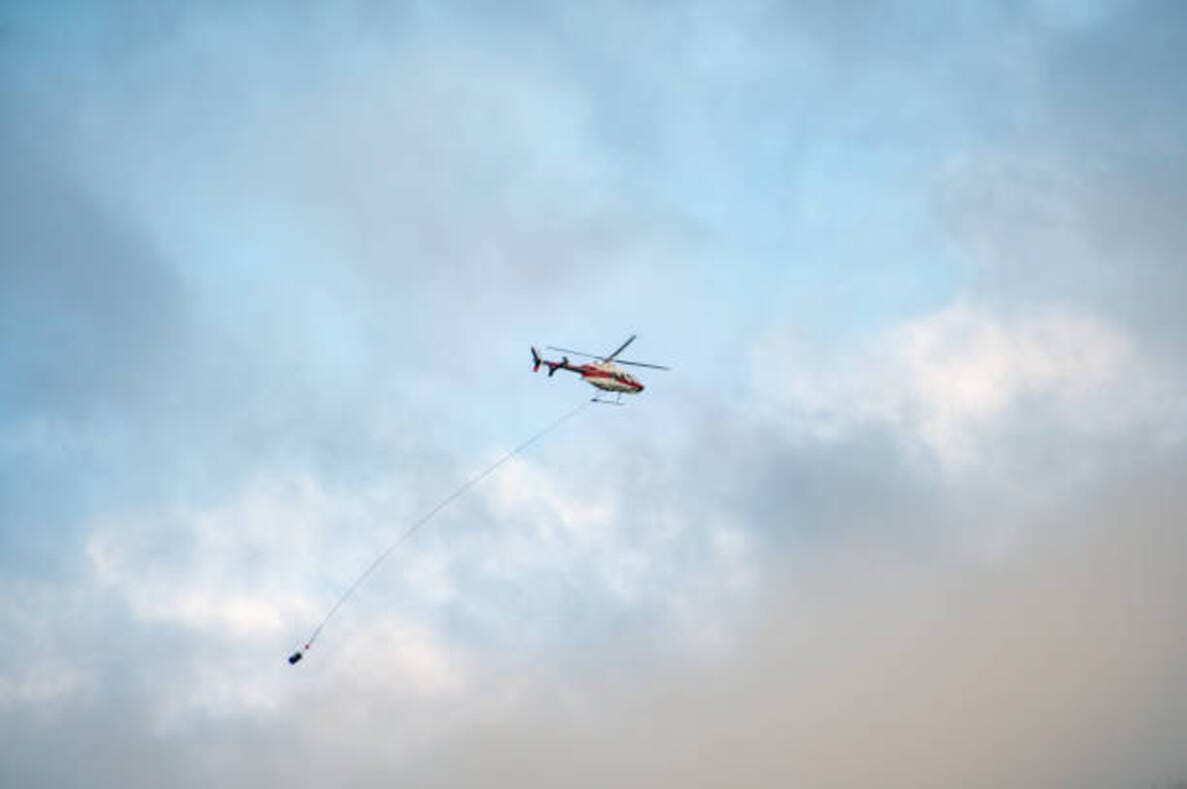 The German mountain rescuers were lowered down near the location the ladies landed. Chang had suffered several cuts and bruises from the fall. 
A Close Call
Although the earlier footage showed the rescue efforts after the incident, the police received some other footage that showed just how close Chang came to falling even lower down the cliff that stretches to the south of Neuschwanstein Castle.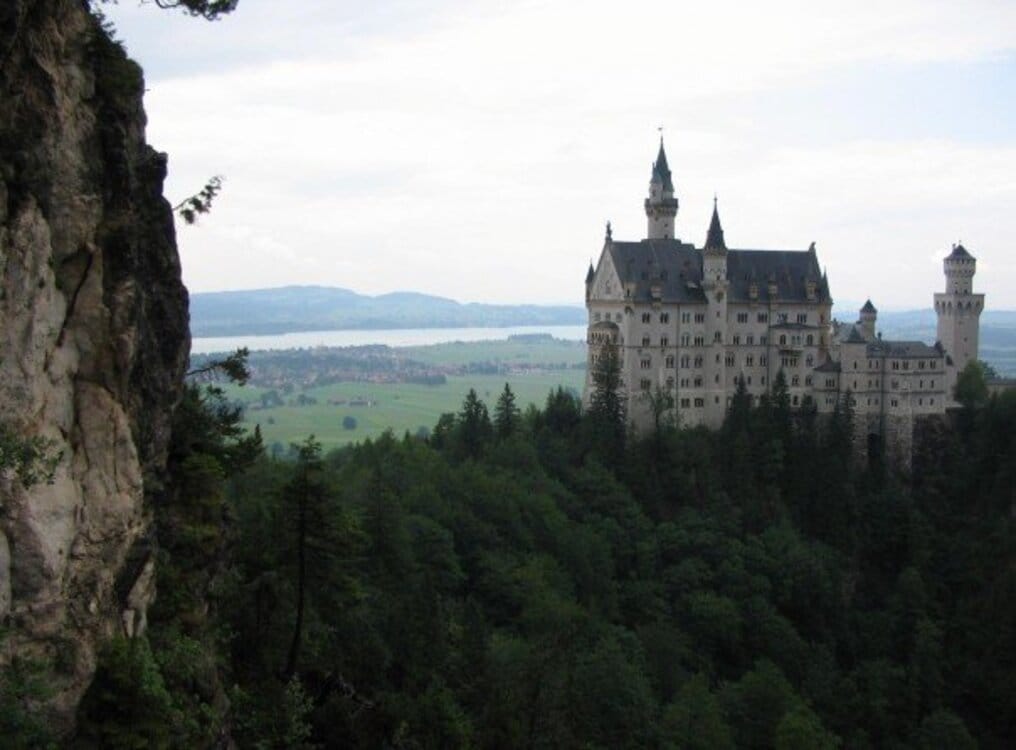 It gave an even clearer view of how the tree saved her life. Without the tree, Chang could have fallen hundreds of feet more, with less chance of surviving.
Troy B's Capture
According to reports from the authorities, although Troy B fled from the scene, authorities were able to arrest him around the Marienbrucke bridge. The Marienbrucke Bridge is a narrow footbridge, and at its highest point, it spans around 300 feet above a gorge. Not only that, it has a stream and waterfall underneath. 
It took a police operation involving about 25 emergency vehicles to apprehend Troy B. Afterward, he was taken to a police station in the closeby town of Fuessen. 
The Suspect is Currently in Custody
A tourist filmed the incident as police quickly brought the 30-year-old man into custody, hands secured by handcuffs. The defendant faces serious charges, including murder, attempted murder, and sexual assault.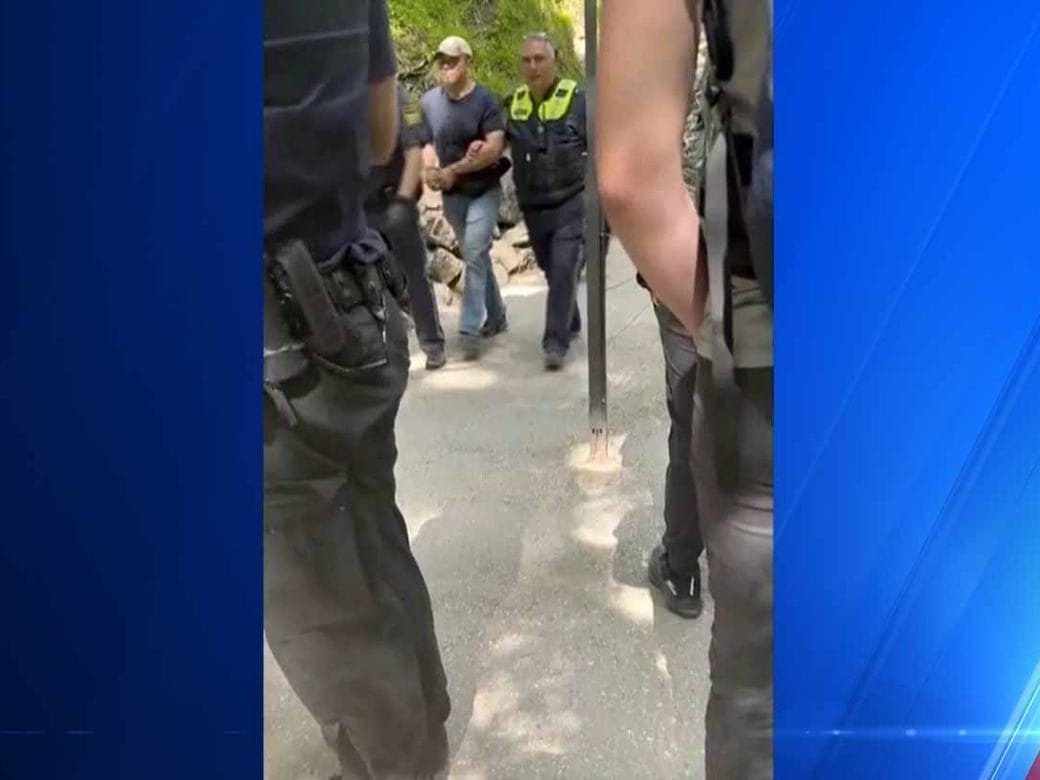 As of now, the suspect has remained mute and has not supplied any information to the authorities. According to reports, the two women were forced "down a steep slope in the direction of Pöllat."
German Law And Legal Procedures
The authorities have shared that Troy B has 'had his say in court' after he refused to say anything during police questioning.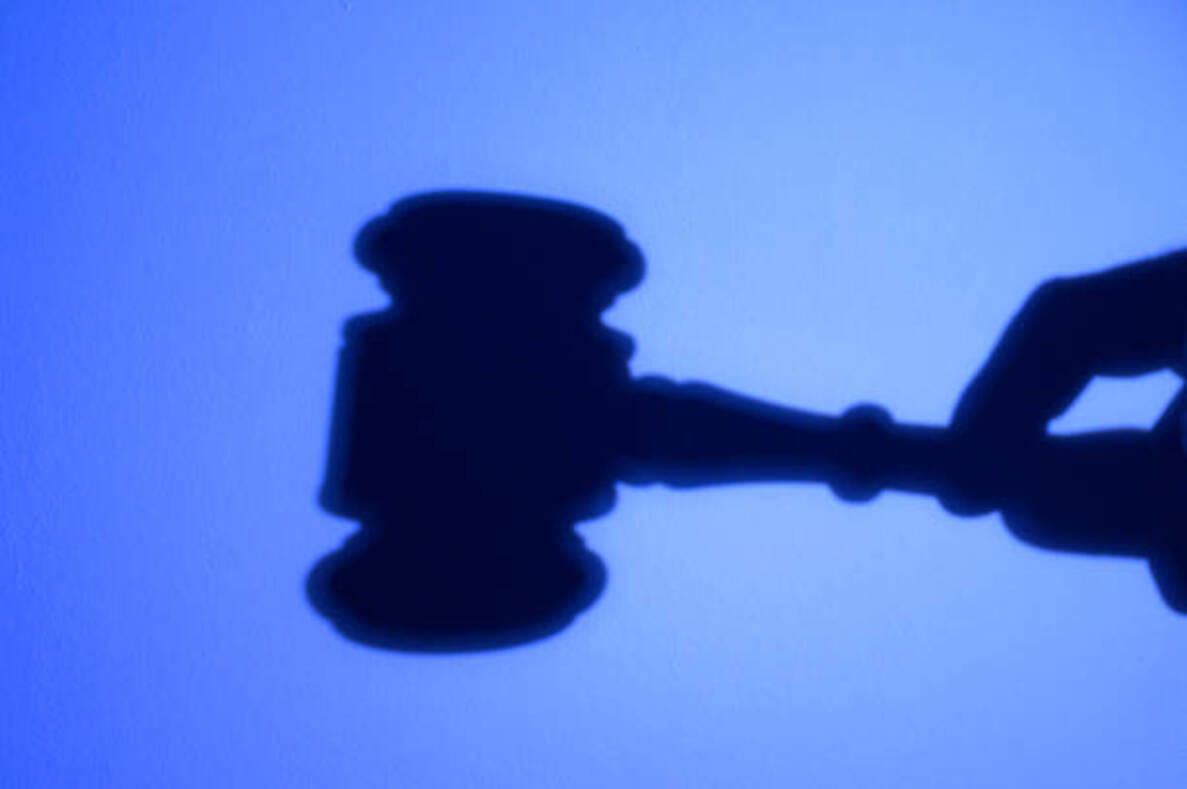 Despite refusing to cooperate with investigators, as mandated by German law, every suspect has to be presented before a judge in a closed-door hearing by the end of the day after they have been arrested. This must happen if the investigators want to keep them in custody. 
The Neuschwanstein Castle
Completed in 1886, the Neuschwanstein Castle is widely believed to have served as the inspiration for Cinderella's iconic castle. This tourist hotspot offers breathtaking views and has become a popular destination for taking memorable selfies.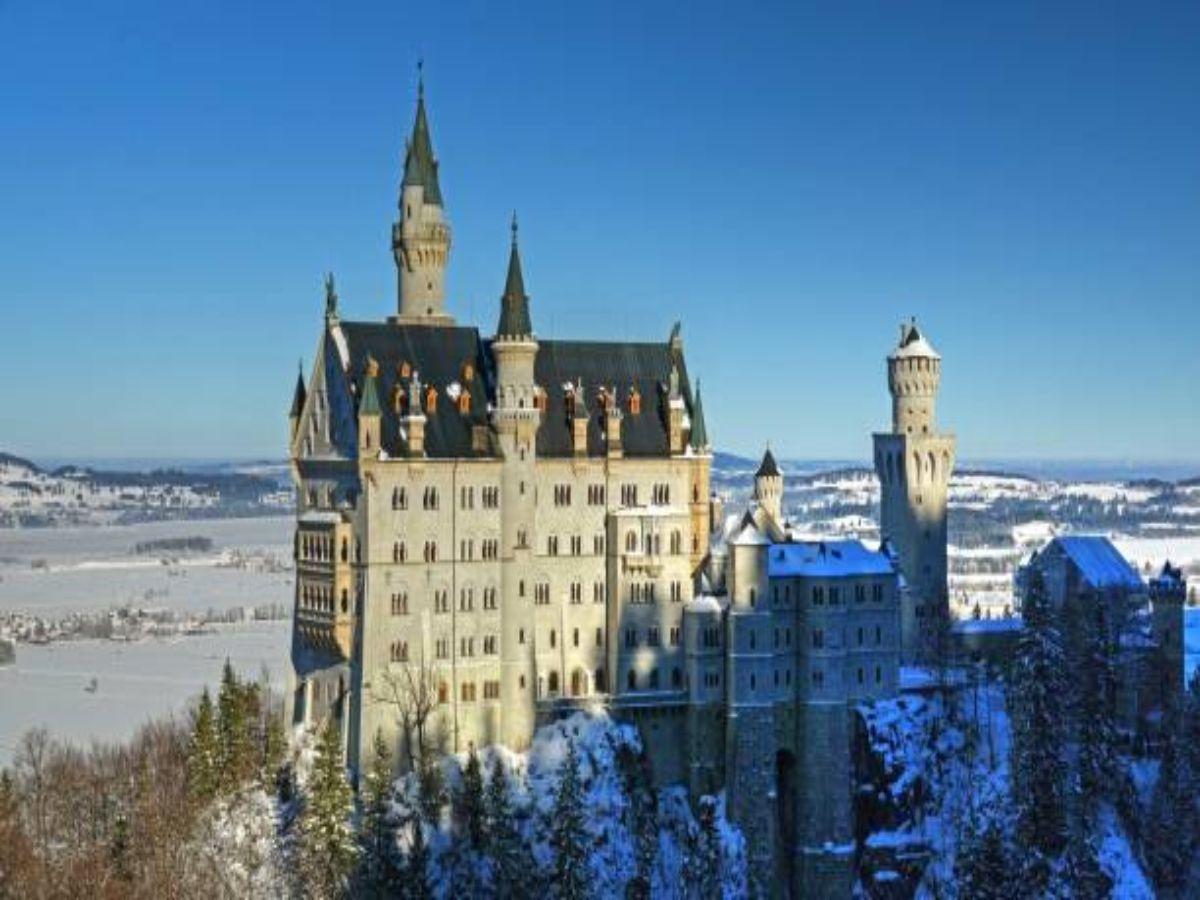 The castle's construction was commissioned by King Ludwig II of Bavaria, although he passed away shortly before it was completed.
Majestic Beauty in Bavaria
The Neuschwanstein Castle, which translates to "New Swan Stone" castle, is a breathtaking structure in the Bavaria region of southeastern Germany. It was also originally called New Hohenschwangau Castle; this was because the older Hohenschwangau Castle was the inspiration for it.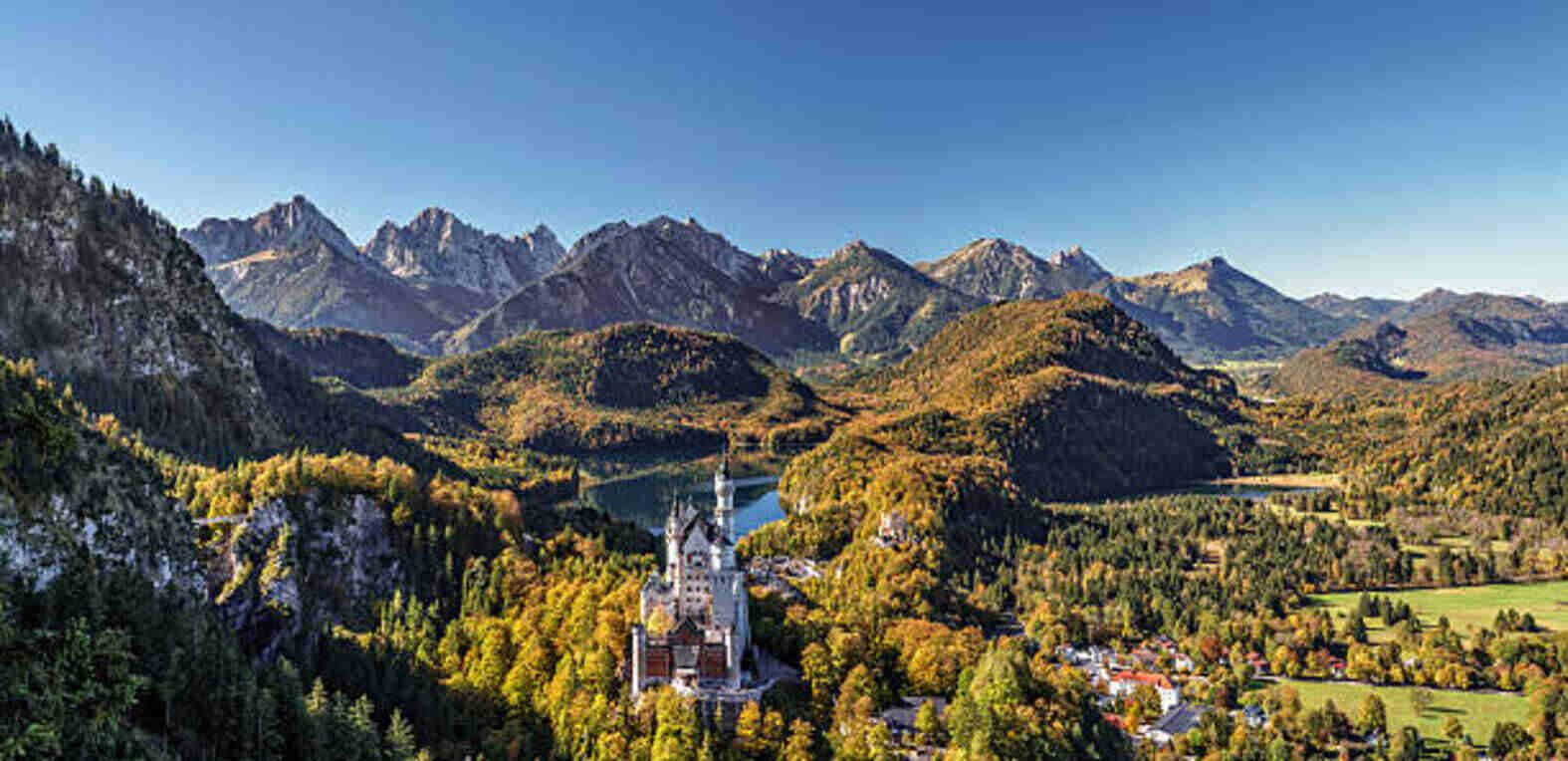 In order to visit the castle, tourists have to first get to the village of Hohenschwangau. This is where the ticket office is and where they can begin their trek to the Neuschwanstein castle. 
Visiting Neuschwanstein Castle
Whether in the summer or during winter, any season is great for visiting the Neuschwanstein Castle. However, because of the large volume of daily visitors, it is always advisable to plan a trip ahead. There is usually a decline in number of visitors between November and April, as opposed to busier periods of the year like in the summer (between July-August).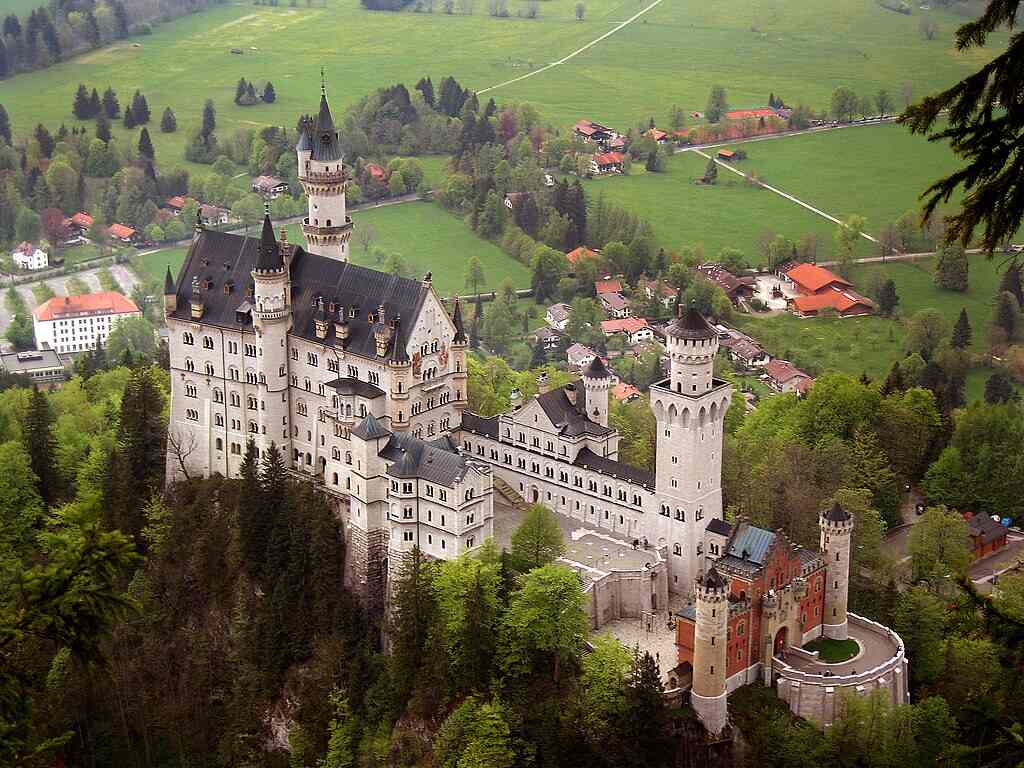 Most importantly, remember that it is vital to stay vigilant when visiting an area with diverse types and groups of people.
Visiting Tips
One important tip to remember if you hope to visit the Neuschwanstein Castle is to ensure you reserve your tickets ahead of time.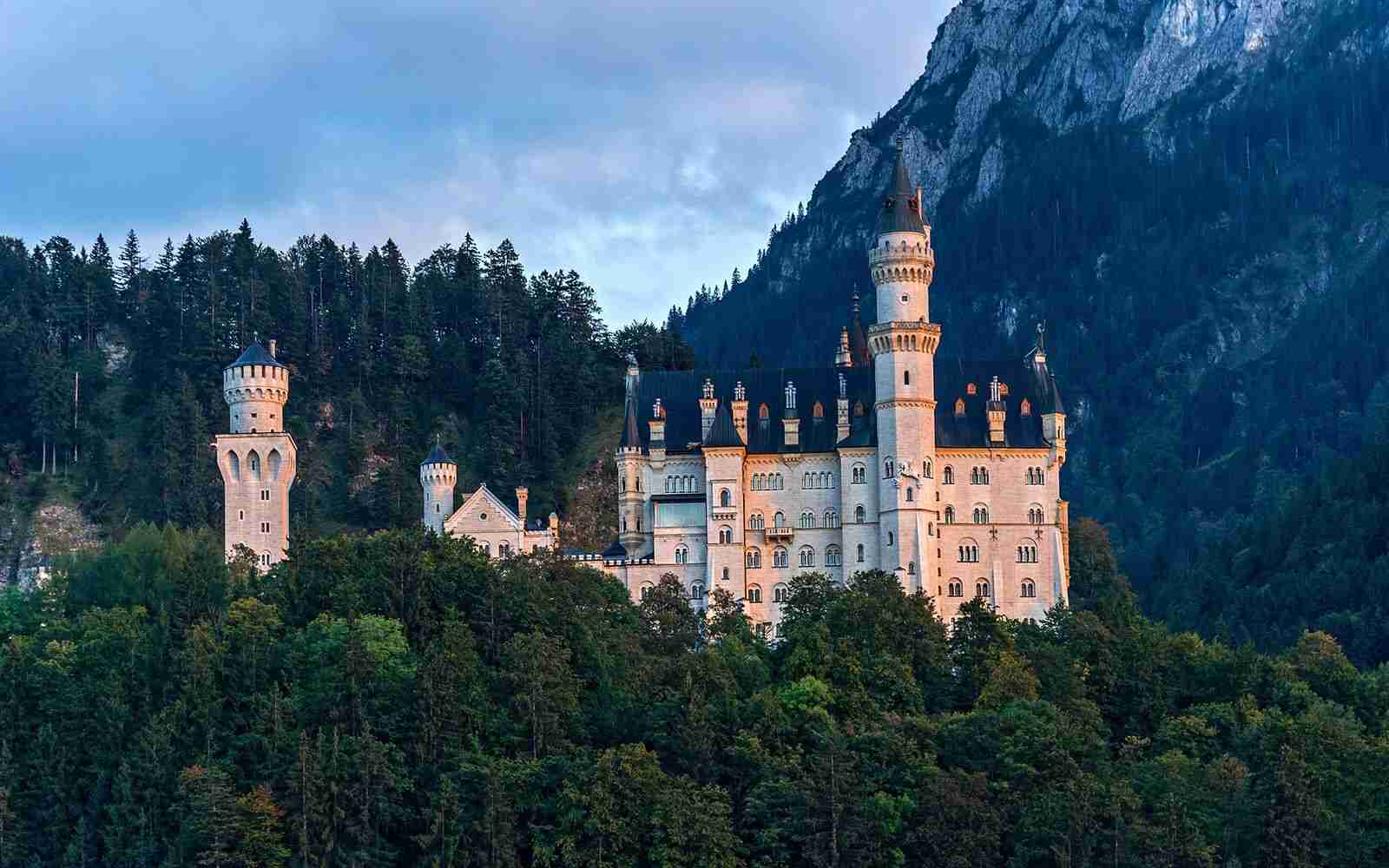 While tourists are allowed to walk around the castle and also across its famous trails and bridges for free, they have to pay a certain fee if they want to go inside Neuschwanstein Castle. This is because tours like this are only possible through a guided tour.