Two Sisters Who Had Perms Since High School Get a Makeover and Look Unrecognizable
In 2016, Deb Weisskopf was set to turn 55 years old. The busy mother of two decided some "me" time was in order. Her older sister Sandy agreed.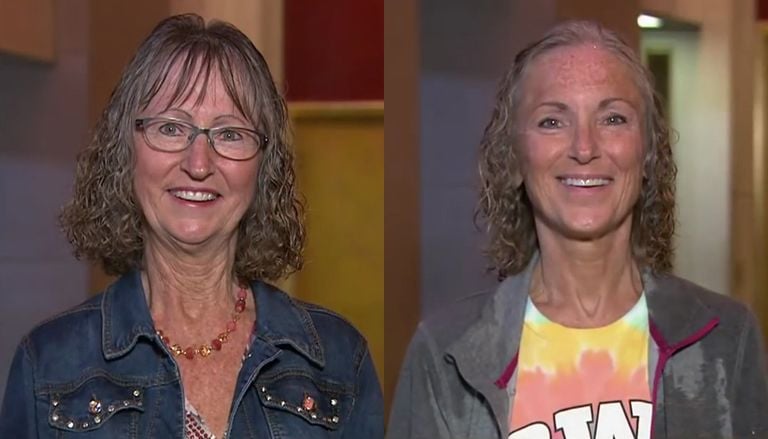 Over the years, both sisters had fallen into a stagnant routine of perms and basic makeup. Now they wanted a change. Instead of going to the local stylist, however, they went to New York City.
Ambush Makeover
As you might know, New York City isn't right around the corner from Iowa. A plane ride takes a few hours, and a bus ride takes longer than a day. Did Deb and Sandy undertake such a long journey simply to find a fancy stylist on the streets of the Big Apple?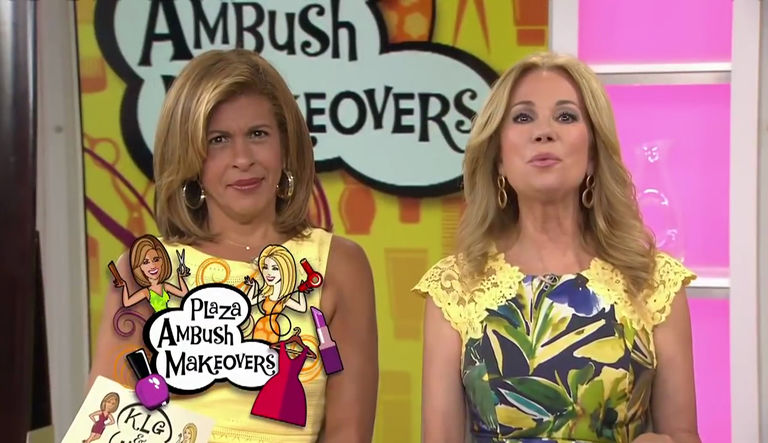 Not exactly. Instead, the two sisters packed their bags and hopped on a plane to try their luck at landing a spot on Today's hit TV show Ambush Makeover.
Easier said than done
Hit TV shows don't become hits by letting just anyone appear on stage. The producers want to make sure that any guests have a compelling story that can draw in the audience. For Ambush Makeover that means a story based on bad hairdos and out-of-date fashion.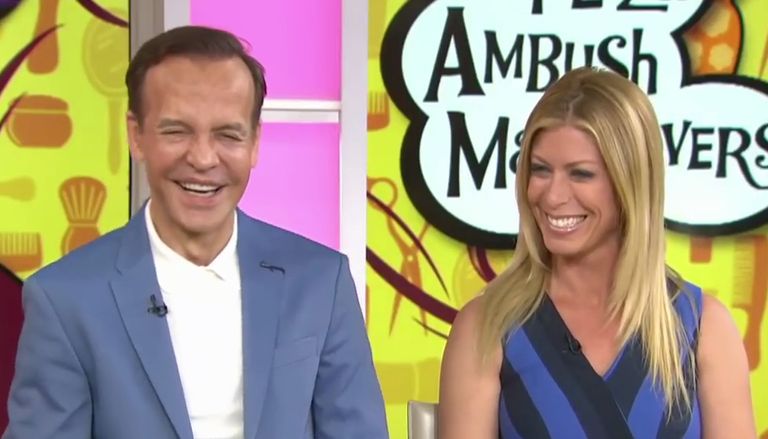 Unfortunately, lots of people have such stories, so competition to land a spot on the show is stiff. In addition to that, Ambush Makeover employs expert stylists Jill Martin and Louis Licari, and plenty of people want their expertise.
Martin and Licari
Jill Martin is a well-known celebrity stylist, best-selling author, and lifestyle consultant. Before joining Ambush Makeover, Martin was already well-acquainted with the world of TV programming. In addition, as you might have guessed, was also well-acquainted with the world of style: what to wear and what to avoid.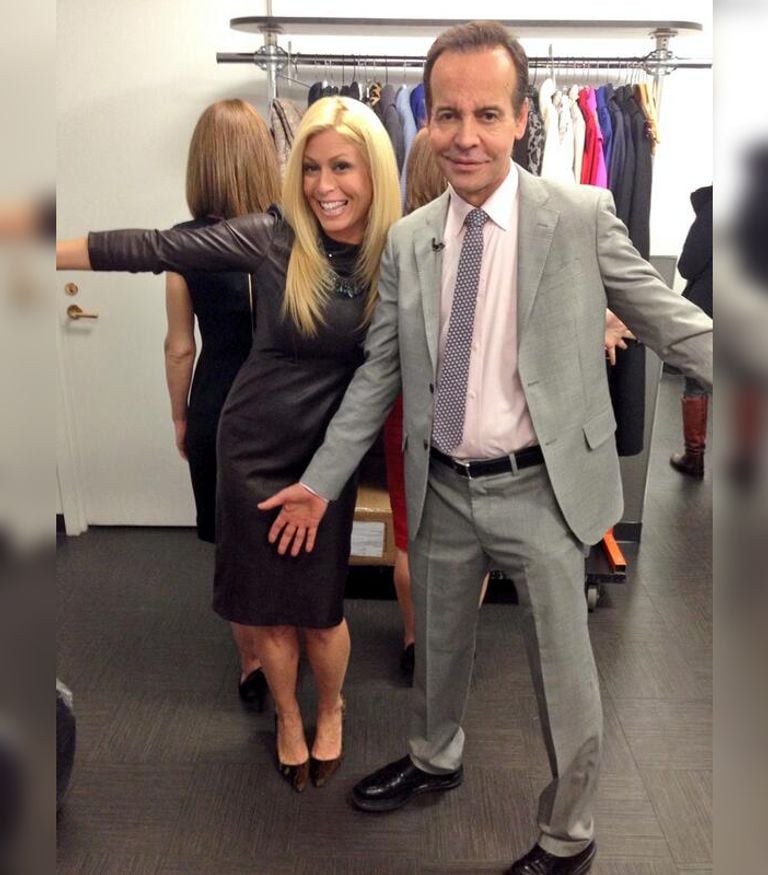 Alongside Martin was the equally well-known and loved Louis Licari. As a painter-turned-hair colorist, he became the resident consultant to the show. All color, fashion, and beauty questions were sent his way. Together, they made a formidable team.
Withstanding the rain
With the dynamic duo of Jill Martin and Louis Licari, it's no surprise that the astonishing transformations on Ambush Makeover were known all over the country, from New York City in the east to San Diego in the West. And, of course, to Iowa smack dab in the middle.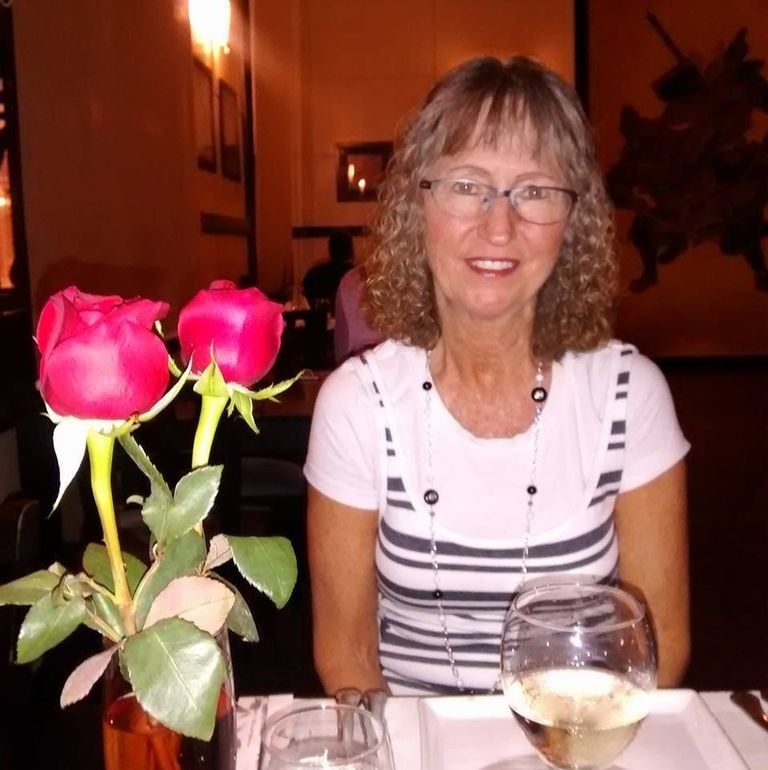 The dramatic makeovers caused dedicated fans like Deb and Sandy to line up in the street outside Rockefeller Center, where all Today shows are filmed. It didn't matter to them — or dozens of others — that it was pouring rain.
If you don't succeed, try again
Remarkably, this once-in-a-lifetime journey to Rockefeller Center wasn't the first time Deb took that journey. She had boarded a plane, grabbed her backpack, and stood outside the Today Plaza on multiple occasions. None, however, had led to her being picked for the show.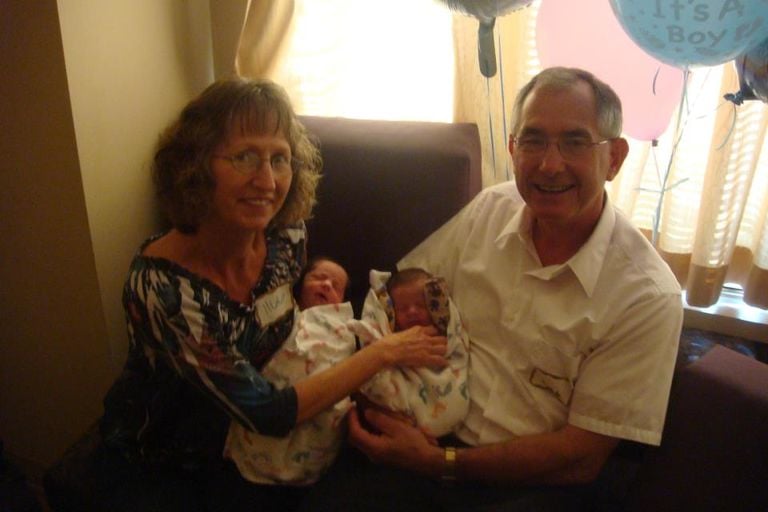 Although disheartening, it didn't stop Deb. Rather than giving up on her dream, Deb decided that it was worth another try (or two). This time, however, her try would include Sandy. Both of them would come prepared to make a big impression.
From Iowa
Rather than standing, waving, and smiling in the rain, Deb and Sandy tried a different tactic to grab the producer's attention. Namely, they made a sign. On the orange sign that Deb held up to the camera, she wrote, "We came all the way from Iowa."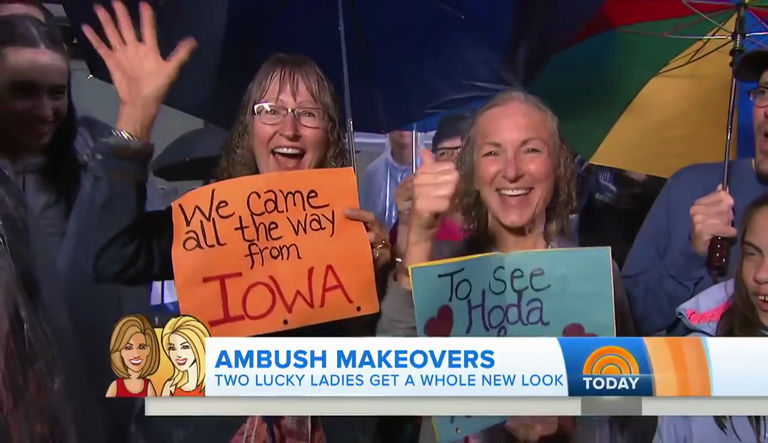 Her sister Sandy held a complementary sign, a blue one that told the producers why they came all the way from Iowa. Luckily, their simple but ingenious plan worked. The Ambush Makeover producers chose both sisters for the show.
First up: Sandy
Obviously, the sisters accepted the offer and were thrilled to get out of the rain, inside the building, and onto the famous set. After brief introductions, it was decided that Sandy, the eldest sister, would be first to undergo a radical makeover.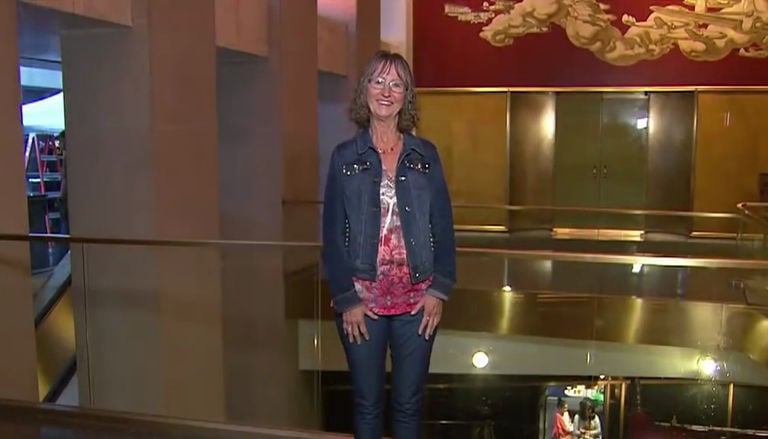 Back in Iowa, Sandy worked in a Catholic school as a food specialist. For the sake of simplicity, necessity, and, most likely a lack of time, Sandy, a grandmother to five, had kept the same curly hair for over 40 years!
High school perm
In fact, Sandy settled on her preferred hairstyle — the perm — way back in high school! As the years went by and life became busier with marriage, work, and children, Sandy didn't give a second thought to it. The perm worked, so she kept it.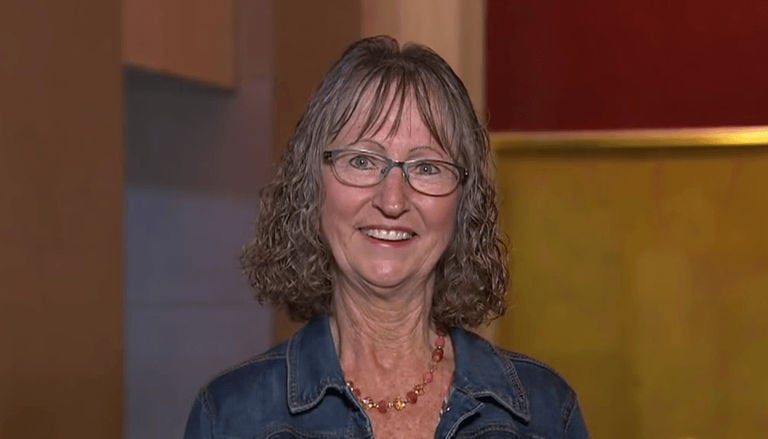 In addition to a 40-year-old perm, Sandy didn't worry about dying her hair, so it turned gray. During the show, Deb told the hosts that Sandy was too busy to worry about fashion, but the time had come for her to enjoy a bit of pampering.
Sandy's sleek new hairdo
With those thoughts in mind, the team began their transformative work. The hosts, younger sister Deb, and the audience waited with bated breath to see what would come of it. The expert team of stylists began with a simple plan: saying goodbye to the curls.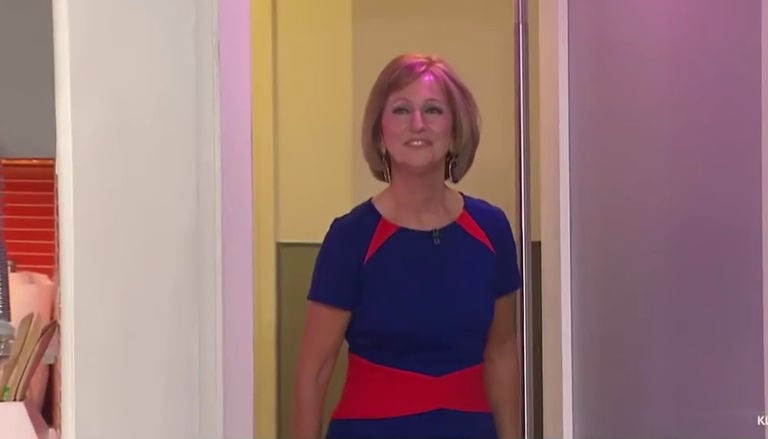 Considering the curls were part of Sandy's look for 40+ years, it must have been hard to say goodbye. Regardless, she did. Once she did, the expert stylists straightened her hair and shaped it into a sleek new hairdo.
Sweeping, softening, and lightening 
Later on, Licari gave a detailed breakdown of what they did. First, he said, they opted to sweep Sandy's bangs to the side. Second, they softened the bangs just a little bit. After sweeping and softening, Licari decided to add some color.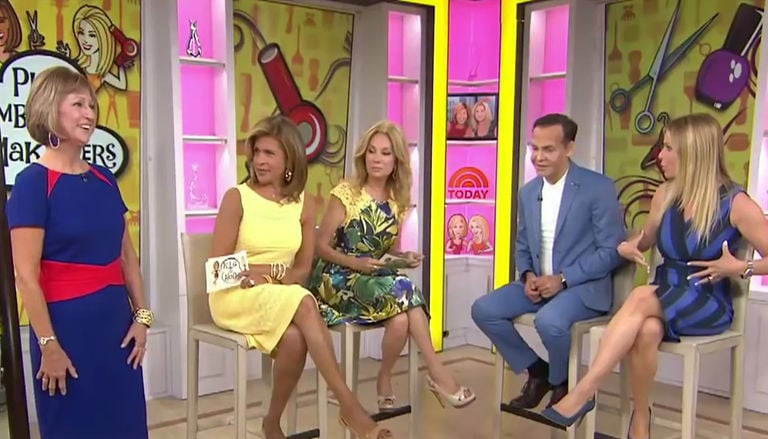 He didn't go overboard, however. Instead, he lightened it "just a pinch" because he didn't want it to seem like he was imposing a style onto her. Rather, Licari wanted Sandy's style to come from her, not from him. That point was key. 
Time for a pencil dress
After Licari swept, softened, and lightened her hair, he handed Sandy off to Jill Martin. As an expert in knowing just what to wear, Martin picked out the perfect wardrobe for Sandy.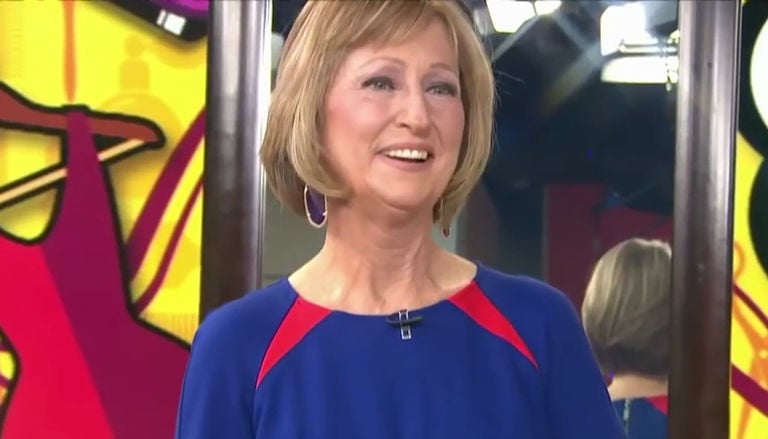 It started by getting rid of the denim jacket that Sandy was so fond of. Then, Martin picked out a blue pencil dress with a hint of red around the waistband and collarbone. When Sandy walked back on stage, the audience was stunned by her dramatic transformation. They clapped and cheered.
Like a different person
It's safe to say the audience wasn't the only one taken aback by her dramatic transformation. When Sandy first came to the show, she had a perm and a denim jacket. Now, she had sleek blonde hair and a stylish blue dress.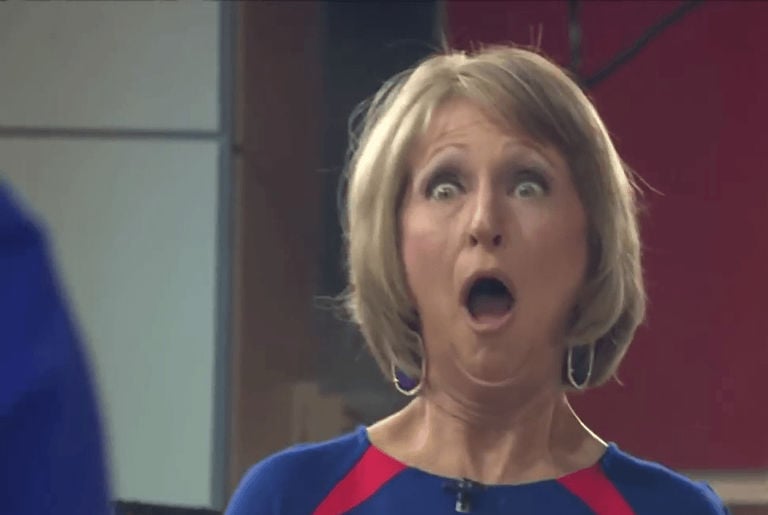 At first, she didn't even recognize herself. At second and third glances, she still didn't recognize herself either! Then, host Kathie Lee Gifford directed her toward a mirror for a better look. "Oh my gosh," she cried,  "I look like a different person!"
Second up: Deb 
With one massive makeover success behind them, the team of expert stylists turned their attention (and considerable skills) to Deb. Although a few years younger than Sandy, Deb had a similar set of style concerns.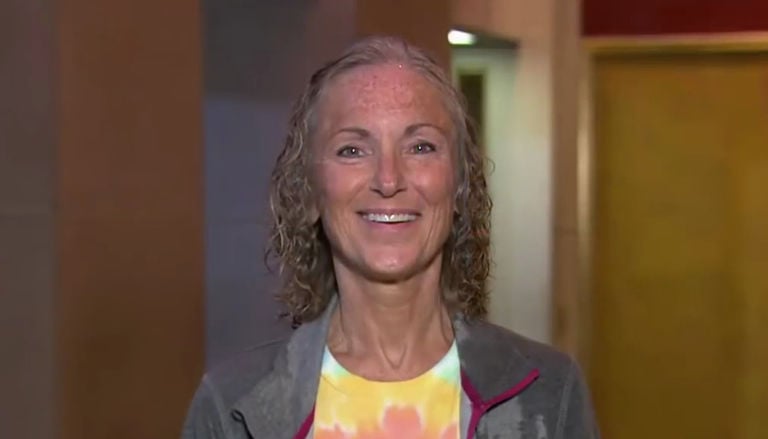 First, the perm. She decided on that particular hairstyle long ago and hadn't had the time or inclination to change it much since. On top of that, her hair color faded into a natural gray, which she decided to keep. Now, it was time for Sandy to hold her breath as Deb began her makeover.
Movie star haircut
Like Sandy, the stylist focused on Deb's hair first. Unlike Sandy, however, they didn't do a simple sweep and soften. Instead, they opted for a long pixie cut. After the cut, as Licari explained, the stylists "pushed the side back to create a sort of faux-asymmetric."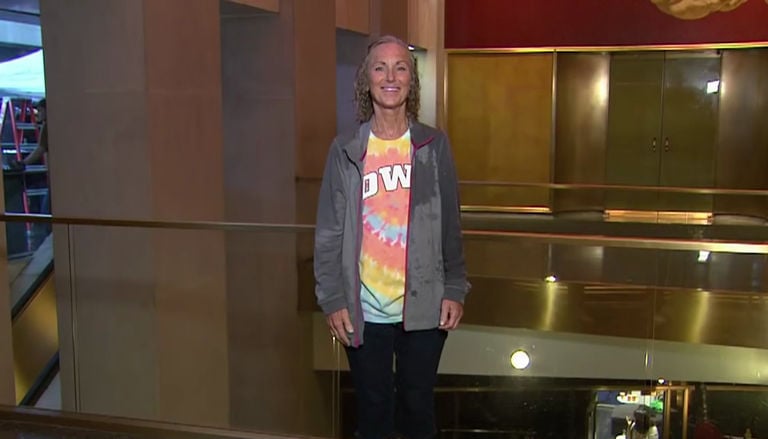 This chic style also included a change to her hair color. For Deb, that meant lightening her gray hair into a gentle blonde that, according to the stylist, "made her look like a movie star."
Deb's new look
After Licari's stylish additions, Deb went to go see Jill Martin, who was tasked with picking out the right outfit to match Deb's movie-star haircut. For that, Martin decided on a stylish Maggy London dress with matching black stilettos. It perfectly fit her slim figure.
With her new haircut and dress, Deb walked back out on stage to the thunderous applause of the audience. The hosts joined in with claps and cheers and gasps. It was clear that Deb's makeover was dramatic.
Anticipation builds 
To keep the anticipation up, the show's producers required Sandy to look in the opposite direction. So, she stood facing the wall as the audience members and the hosts enthusiastically cheered for Deb's new look.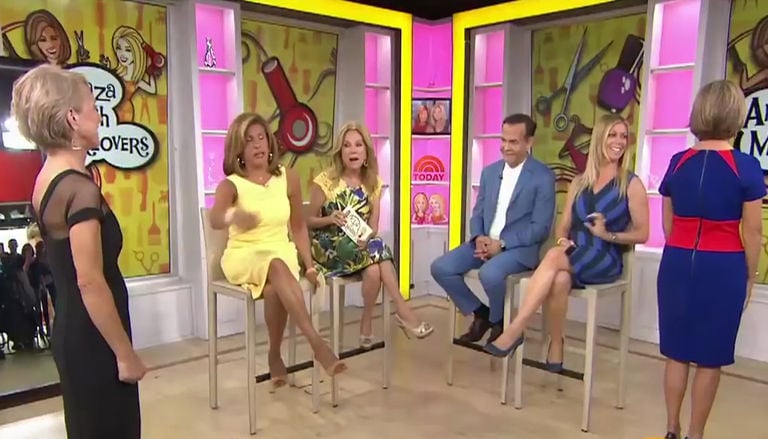 Deb was similarly kept in the dark as to Sandy's new look. The point was to unveil each other's makeover at the same time. Although it must have taken quite a lot of willpower not to just turn around, both sisters managed to keep to the strict rules.
The final reveal
Then, it came time to turn around. After a tense countdown, Sandy and Deb twirled on their stilettos and looked at each for the first time. Their reactions were amazing. "Oh my God!" screamed Sandy, "You look so different!"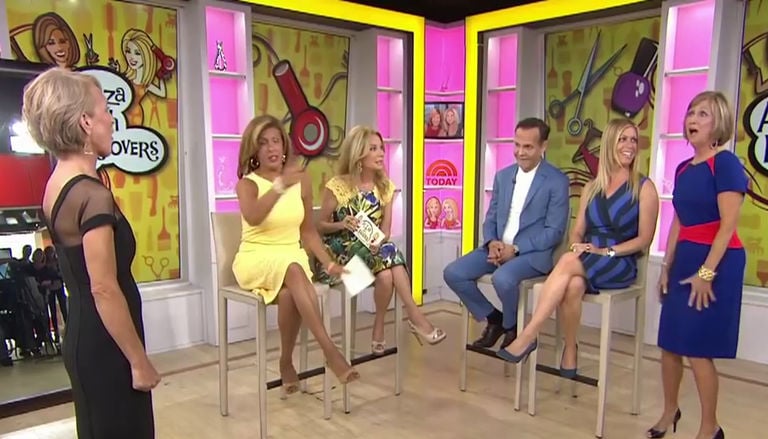 Of course, it wasn't the first time they ever saw each other. However, after 40+ years of seeing each other wear the same clothes and keep the same hairstyle, it must have felt like a first meeting. "I don't know who we're going to go home as!" Deb said.
Ditching the perms
After the big reveal and the even bigger applause, the show wrapped up. The sisters with their new looks packed up their bags, hopped on a plane, and headed back to Iowa. Although returning to their old stomping ground, they decided to keep one new habit: no perms.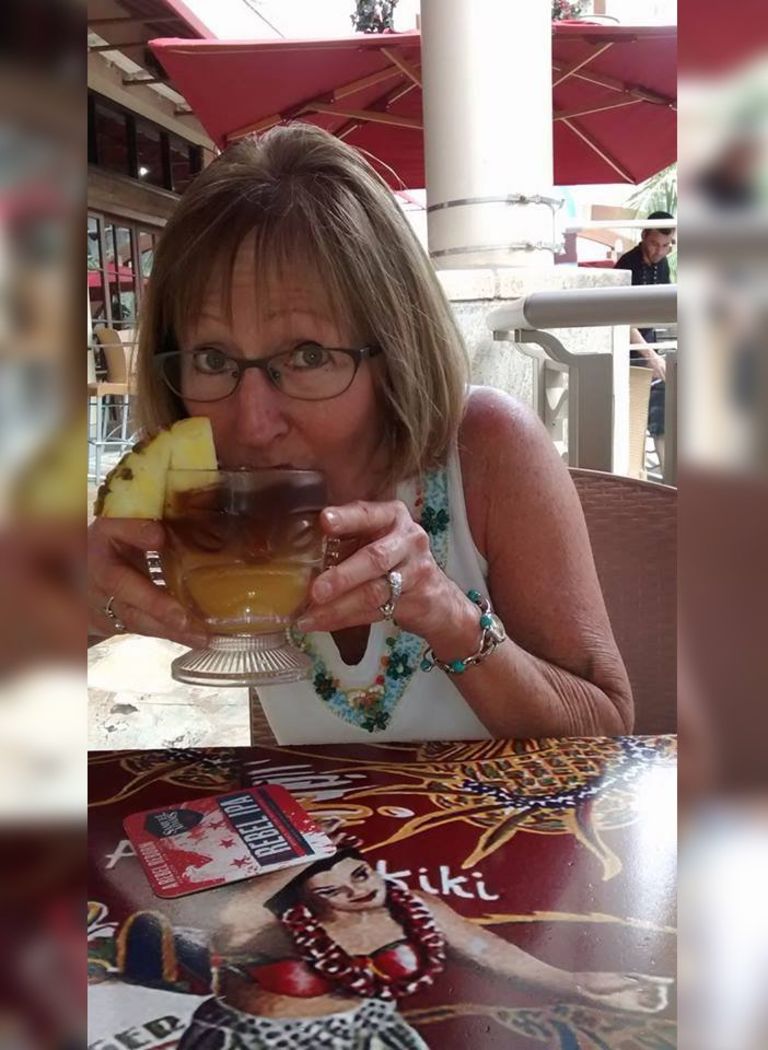 That's right, they decided it was finally time to say goodbye to the perm hairstyle they wore for many decades. As proof, take a look at Sandy enjoying a tropical drink above without a single gray curl in sight.
Deb's B-day
Not only did Ambush Makeover give Deb and Sandy a fantastic makeover, but they also gave Deb an even better birthday! Two weeks after their 15 minutes of fame, Deb wrote an update on her Facebook page.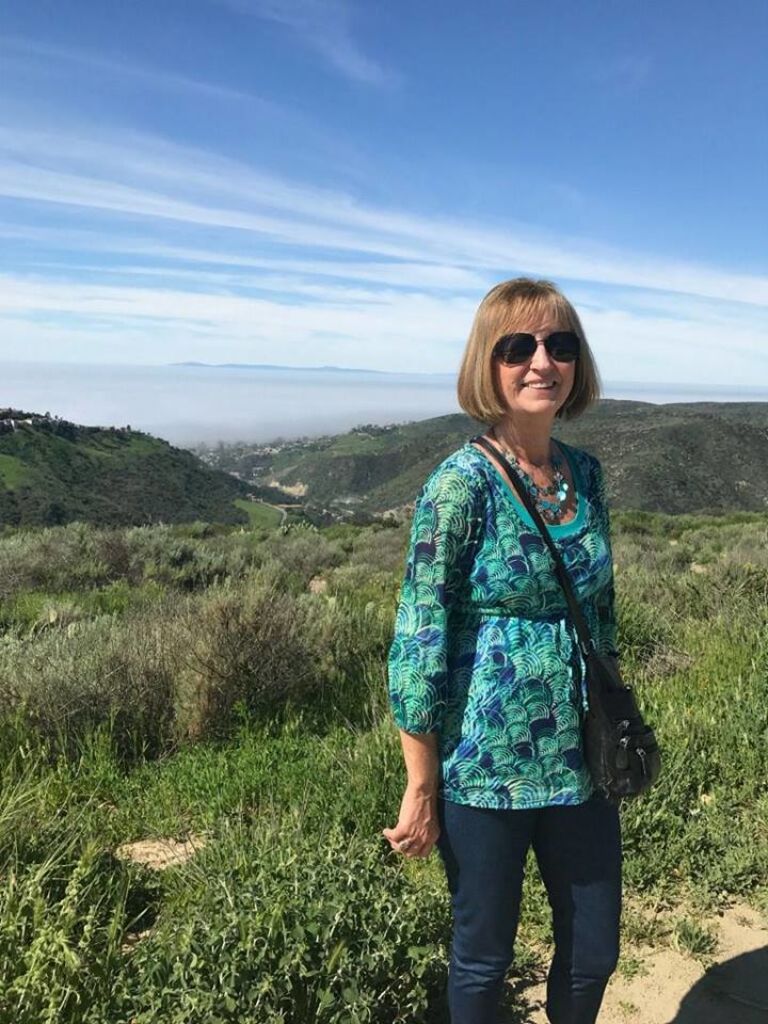 She thanked her family, friends, and audience members across the country for all the positive comments they gave her and her sister. As Deb and Sandy's story shows, it's never too late to change your look — or get on TV while doing it!