Unexpected Surprises From Your Beloved '90s TV Programs
We love some good, juicy intel on anything. In this case, it's the most popular series from the classic era of the 1990s and the on-set or behind-the-scenes secrets that you most likely don't know about. Whether you're a boomer, zoomer, millennial, or Gen-Z-er, you've probably heard about at least some of the shows on this list, and, if you haven't, what are you doing with your life?! Seriously.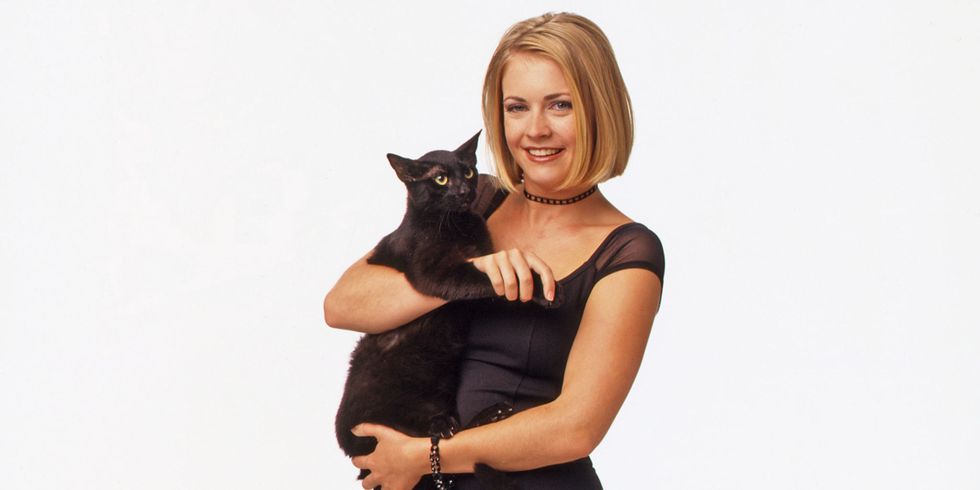 Arguably, the 90s were filled with the best television shows ever put on the air. From teenage witches to brooding and angsty, flannel-wearing teenagers, vampires to dysfunctional families, the 90s had it all…in addition to the secrets that keep them interesting. Let's jump into it, shall we?
The Fresh Prince of Bel-Air
Now, this is a story about how Aunt Vivian's life got flipped-turned upside down…Those obviously aren't the actual lyrics but there's definitely some validity here.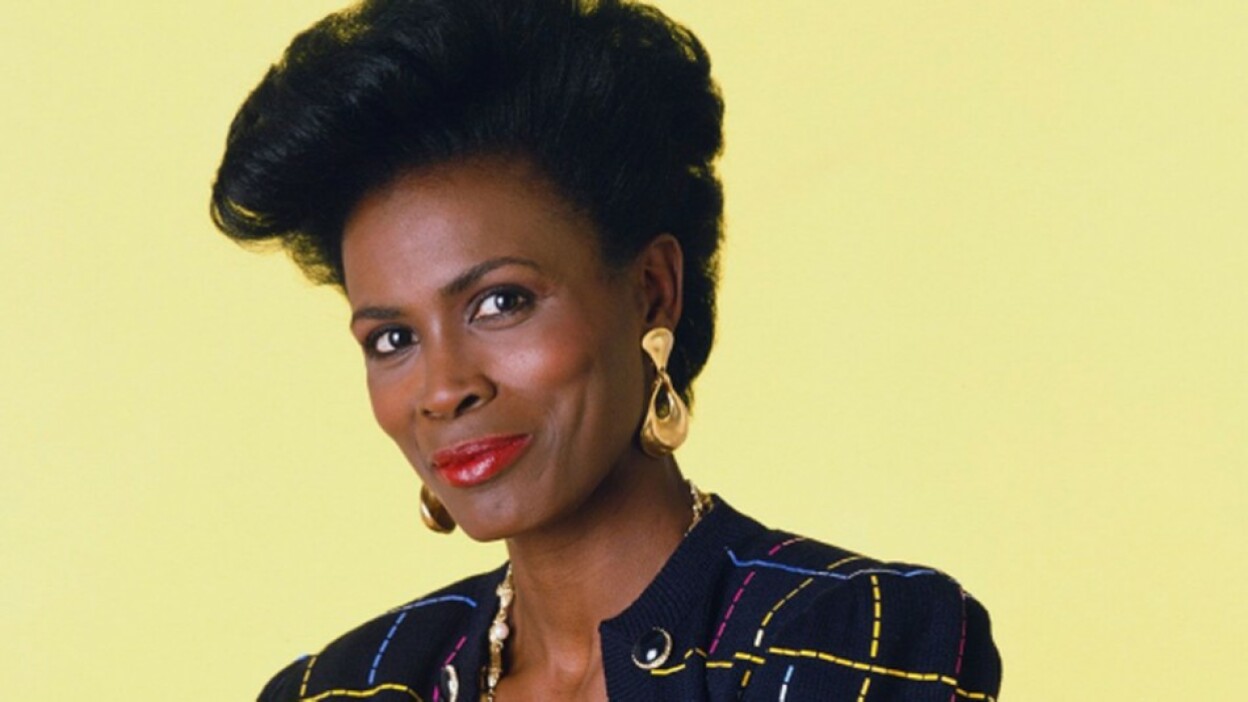 Vivian Banks was the OG mom on the show that launched Will Smith to fame. However, actress Janet Hubert played Vivian initially before she was recast by Daphne Maxwell Reid in Season 4. Banks thought that the show would be more centered on her character and her husband – aka Uncle Philip – which ultimately led to her replacement in the middle of filming a season. That's showbiz, baby!  
Beverly Hills, 90210
You can't think of teen heartthrobs without picturing Luke Perry in your head. Perry was the definitive poster-boy icon of the 90s, his most notable role being Dylan McKay on the teen drama Beverly Hills, 90210.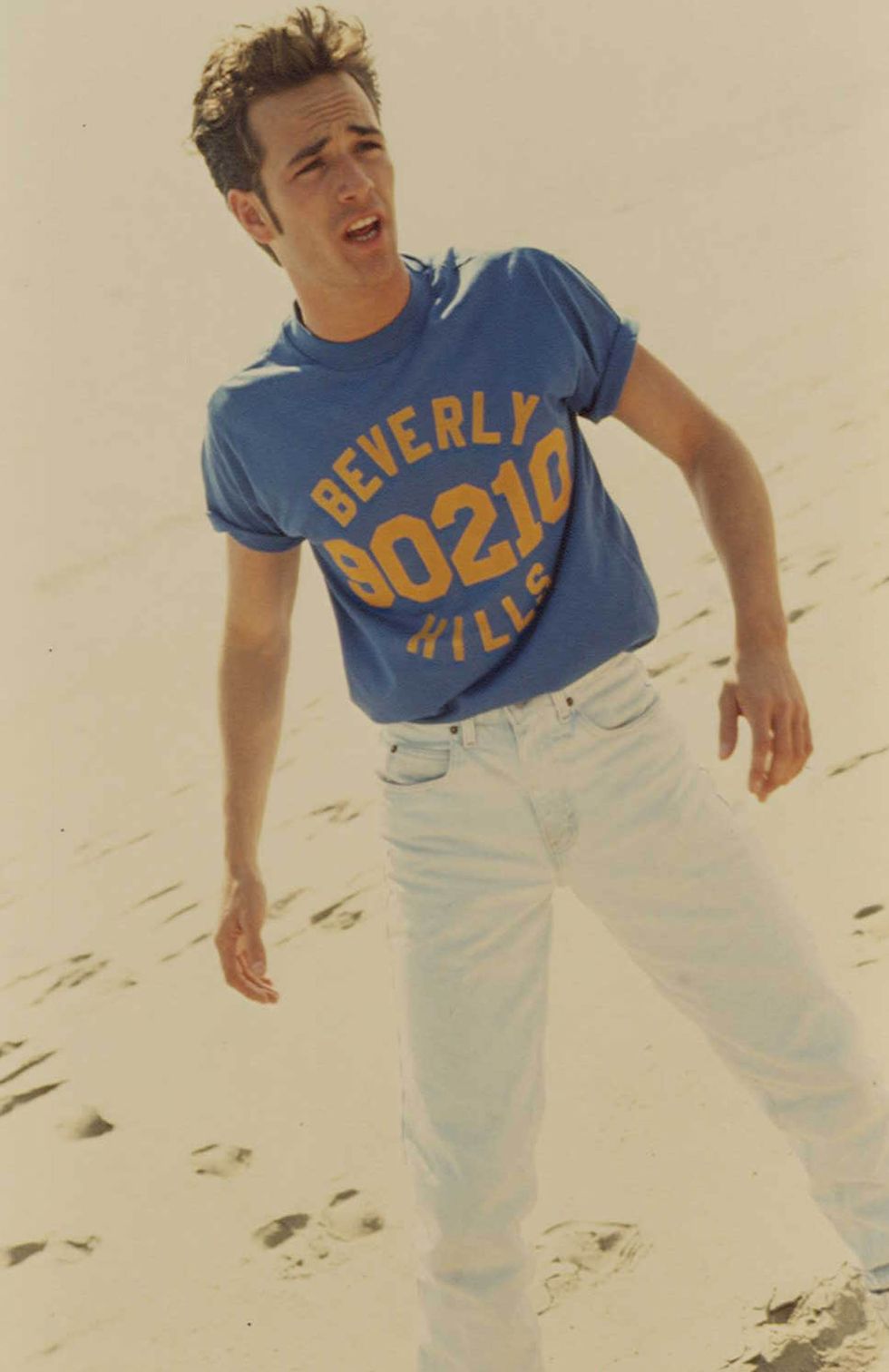 While most viewers think of Perry as just another handsome face, his acting ability was something people would come to admire. In fact, the show's creator, Aaron Spelling, believed in Perry's talent so much that he ended up personally paying Perry's paycheck for the first couple of episodes. It wouldn't be long before Perry became a household name and an international celebrity, and, not to mention, a beloved poster on the bedroom walls of millions of teenage girls. 
Home Improvement
It's safe to say that if you were alive during the time this show aired, then your life was largely improved (along with all those DIY tasks you ended up completing, or failing to complete).  
As a comedy series that focused on a family living in the suburbs, there were surely big laughs every week that would make things a little bit better.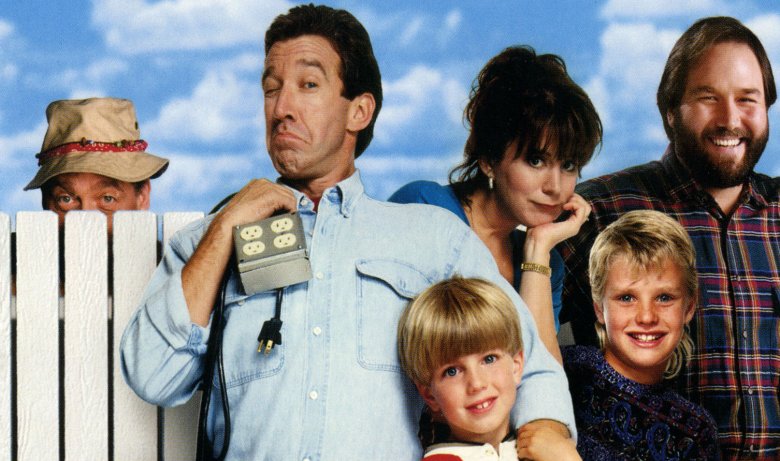 Starring Tim Allen as the patriarch of the Taylor household, the show primarily revolves around the antics of the family and dealing with the hard side of parenting. However, you know who the real star of the show is? His name is Wilson, the mysterious next door neighbor who was actually based on Allen's neighbor in real life! Part of what made this neighbor so interesting was that when Allen was a young boy, he had never seen the neighbor's face because he was too short to look over the fence. Art imitates life, indeed.
The Nanny
Created by Fran Drescher, this sitcom mega-hit was about the character of Fran Fine, a woman who switched career roles from being a cosmetics salesperson to becoming a nanny for the Sheffield family. The kicker here is that Fran's mom, Sylvia (Renee Taylor), was always eating – and cooking – something delicious.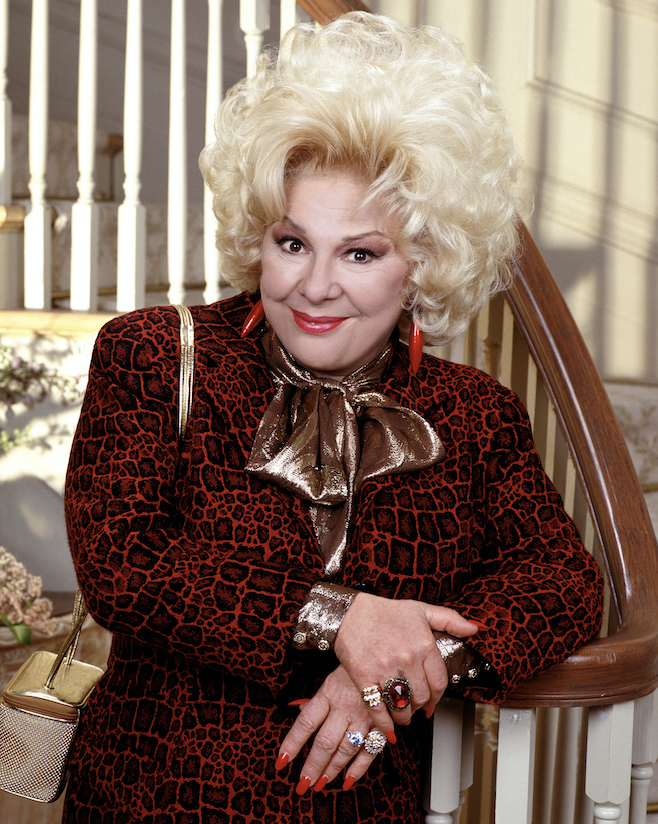 Unfortunately, for the actress playing Fran, this elemental facet of her role led to some health issues. Even her personal doctor stepped in to voice their concerns about how much food she was consuming on a daily basis. Furthermore, there was a petition that went around requesting that she does not eat in every scene! 
Boy Meets World
We can't think about quintessential TV couples without Cory and Topanga from Boy Meets World coming to mind. Watching them grow up throughout the years made witnessing their blooming relationship very special and heartwarming for fans of the show. There's one thing we have always been curious about though – that's how it-girl Topanga Lawrence got her name.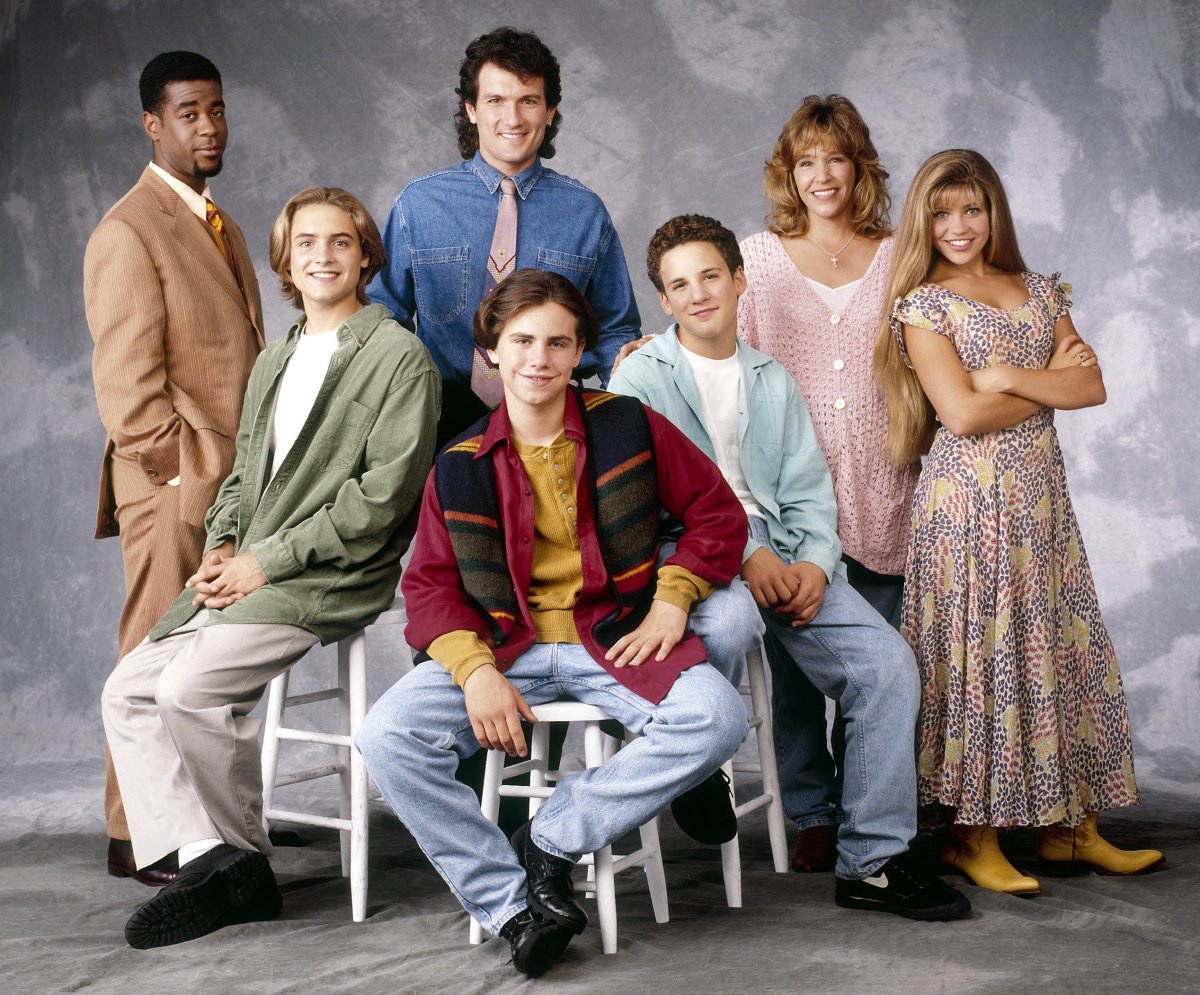 Topanga is already a unique and uncommon name, so where did it actually come from? The story behind her name is that it came from the historical Topanga Canyon in the beautiful and sunny beach town of Malibu, California! 
Frasier
Frasier, much like Friends and Seinfeld, was a hugely successful sitcom of the 90s – and major thanks to the talented group of actors that held the show intact. Roz (Peri Gilpin), Frasier's partner on the show, was almost played by a different actress entirely. We hope you're paying attention because here's a cool secret that we're about to spill. 
Lisa Kudrow, the actress known for playing Phoebe, was close to being cast as Roz. Imagine if Phoebe from Friends ended up moving to Washington from the Big Apple? While it obviously never happened, it's a fun idea to entertain. 
Full House
"You got it, dude!" Airing in the late 1980s on ABC and continuing into the 1990s, Full House was full – pun intended – of referential jokes and gags that have remained in pop culture history to this very day. For eight unforgettable seasons, the show has earned its title as the best sitcom in 90s television history. Every cast member contributed their fair share of various shticks and became iconic in their own unique ways.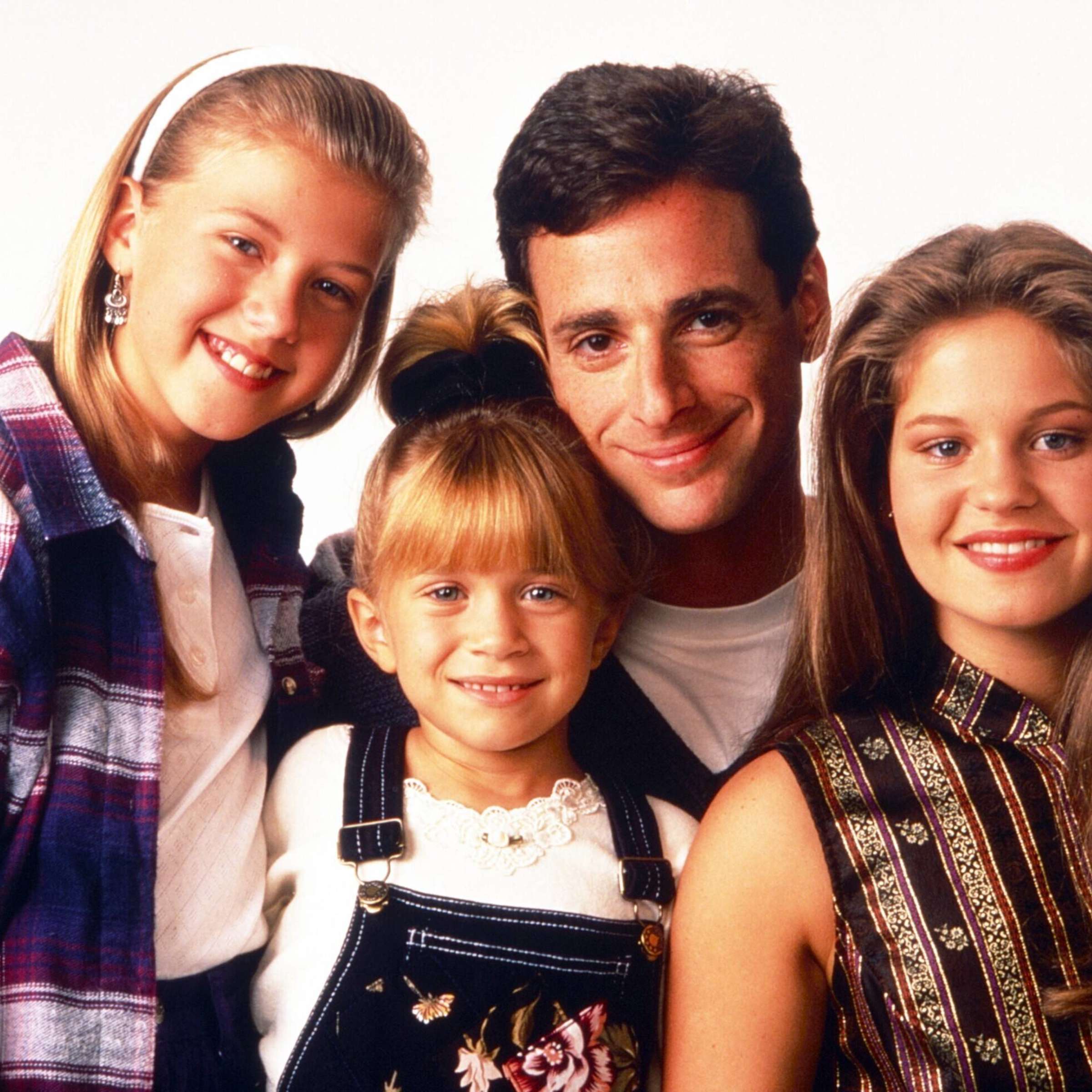 Bob Saget, the stand-up comedian and actor who plays Danny Tanner, may have been a loveable all-American family dad on screen, but he wasn't quite the same behind the camera. Saget had a darker side that was revealed on set, a side that was seemingly not too pleasant to be around for the rest of the cast and crew of the show. Hey, we're sure he didn't mean it!
The Golden Girls
This NBC show had a largely fruitful success from 1985 to 1992. Dorothy, Rose, Blanche, and Sophia were The Golden Girls that fostered smiles and laughs in homes around the nation. The group truly became a staple of American culture and television, but it wasn't always rainbows and sunshines for these ladies.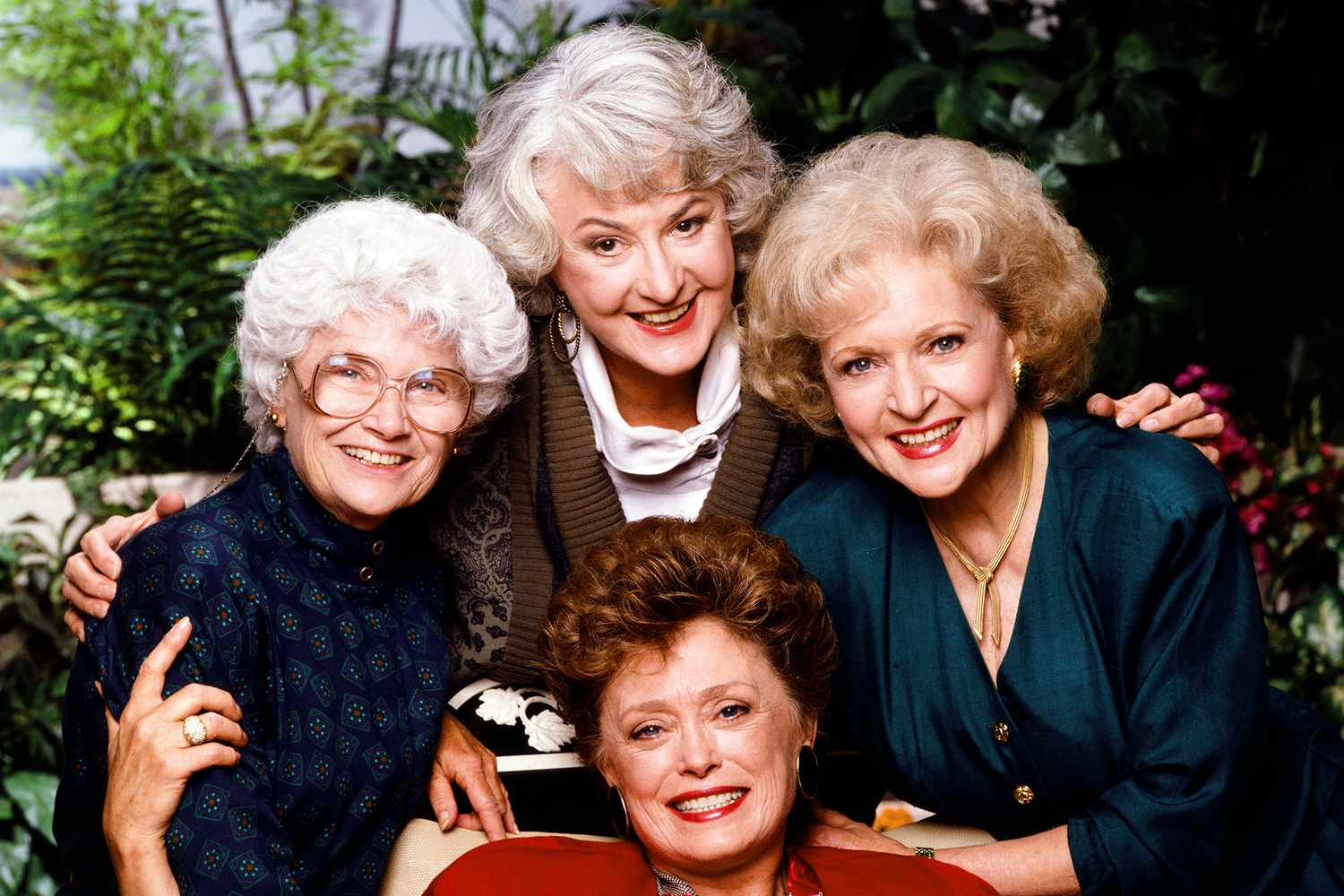 Allegedly, how they were in front of the camera with each other was just for the sake of the show! Betty White, who was a literal angel, didn't even spend time with her co-stars that much. Regardless of any unfriendliness between the actresses, thank you for being a friend…to us. 
Saved By The Bell
Zack Morris was yet another crushable hunk of the 90s. Saved By The Bell was all about navigating the ups and downs of high school while growing up and learning along the way. From fashion to hair choices, being a teen was never an easy part of life. Heck, it still isn't.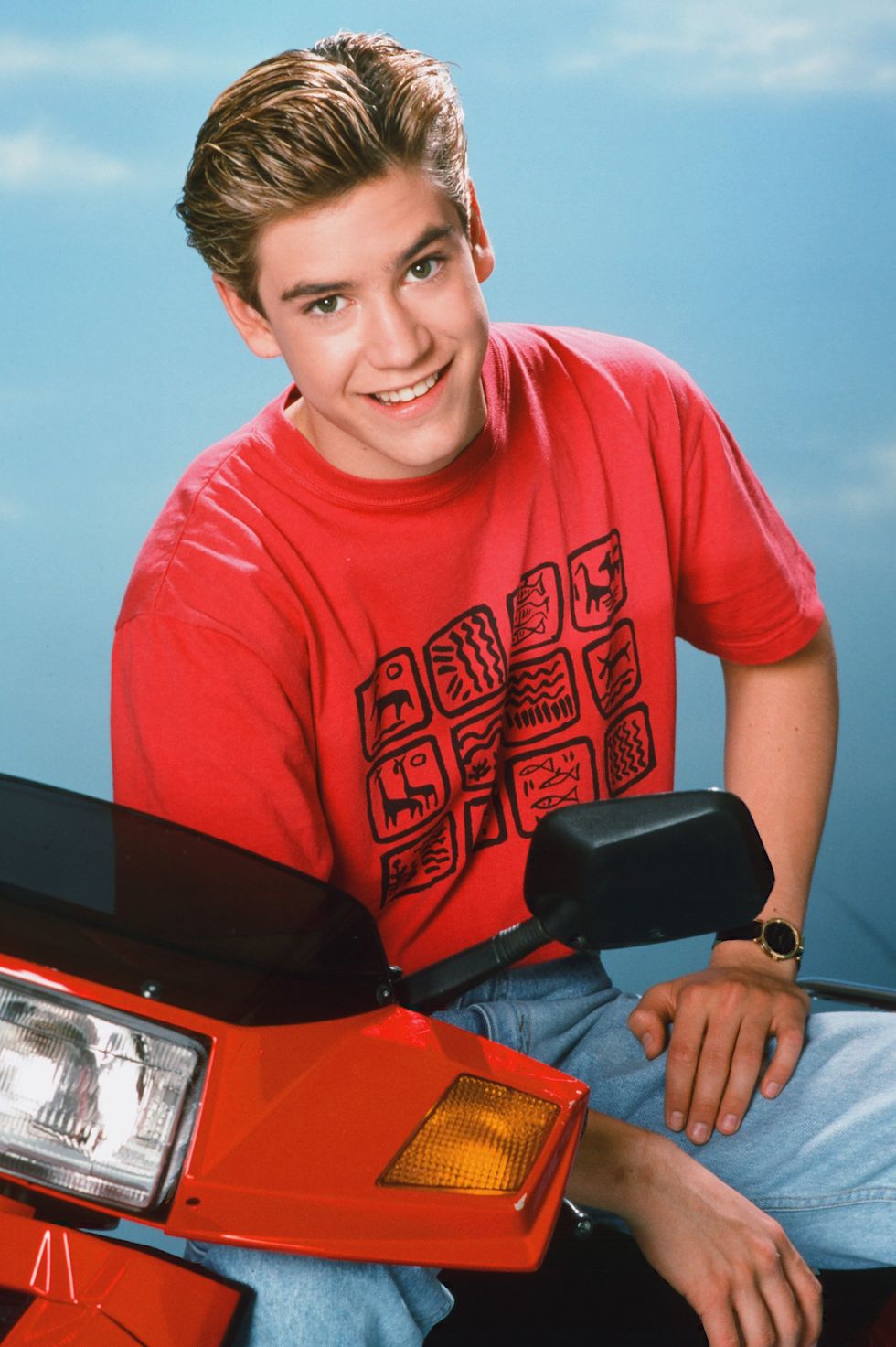 Zack, played by Mark-Paul Gosselaar, is notably recognizable, in large part, to his signature blonde locks. Spoiler alert: Gosselaar is actually a brunette. Yep – for pretty much every episode he had to have an almost completely full dye job done. That would have given us an identity crisis for sure, so props to you Mr. Gosselaar!
The X-Files
Scully and Mulder were one of the OG 90s pairs, aside from Cory and Topanga, of course. The phenomenal casting and chemistry of David Duchovny and Gillian Anderson were perfect companions along with the intriguing, eerie, and, at times, shocking premises. These elements were only some of the reasons that the sensational sci-fi show was one of the longest running sci-fi shows in network TV history.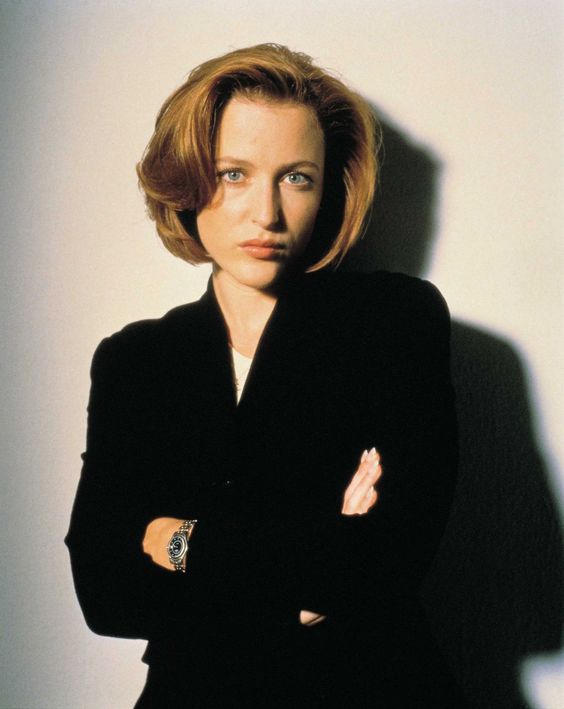 People lie about their ages all the time, right? When Gillian Anderson auditioned for FBI agent Dana Scully, she told the casting agents that she was 27. In reality, Anderson was only 24, which would in reality make her a super young, impressive agent for the FBI. It doesn't even matter though because we are Scully superfans for life…and, plus, a little fib here and there never hurt anybody. 
That '70s Show
Airing on August 23, 1998, That '70s Show was a 1970s-set period show about a group of teens living in the Wisconsin suburbs. Surely, you had your favorite character out of the bunch. Ours happens to be Donna's groovy mom, Midge (Tanya Roberts), but the story about why her character departed from the show is rather sad.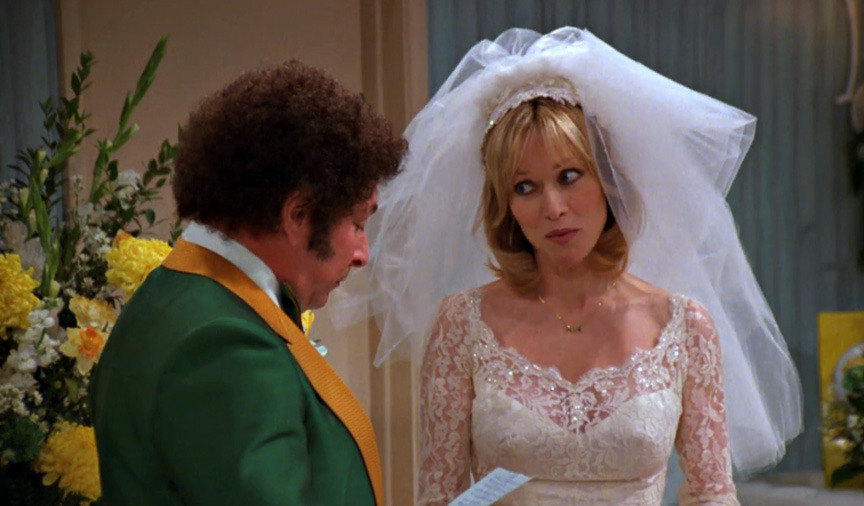 Roberts made Midge sincere, no matter how out of it she was most of the time! Due to an unfortunate circumstance with her husband, Roberts had to be written out of the series for good. 
Buffy The Vampire Slayer
Our favorite vampire-slaying by night, cheerleader-by-day high school student, Buffy Summers, originally had her first debut in the 1992 film version of Buffy The Vampire Slayer. After the movie's poor reception, a cult classic television show was created by Joss Whedon with Sarah Michelle Gellar cast as Buffy.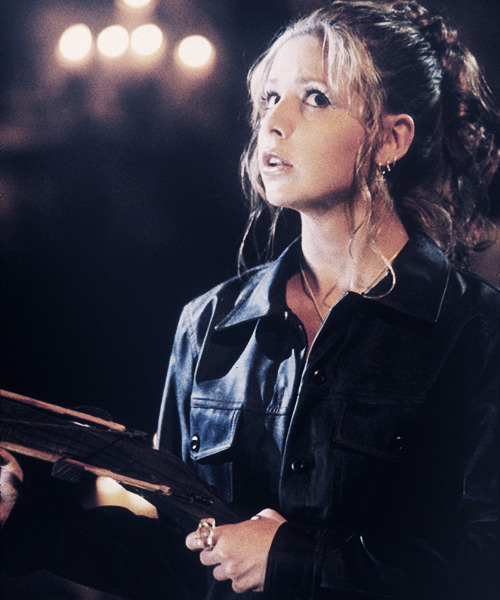 Diverging from the typical horror trope fashion where the blonde cheerleader always gets killed early on, Whedon wanted Buffy's character to survive, thus becoming a pivotal role in the show. Clearly, the influential status of the show would not have been the same if Buffy was not the heroine of her story. 
Everybody Loves Raymond
The 90s was abundant with shows centering on families and all of their crazy antics, which is totally true to real life. Everybody Loves Raymond was one of many family sitcoms throughout the decade that defined a generation and continues to be a beloved series that can be rewatched over and over again.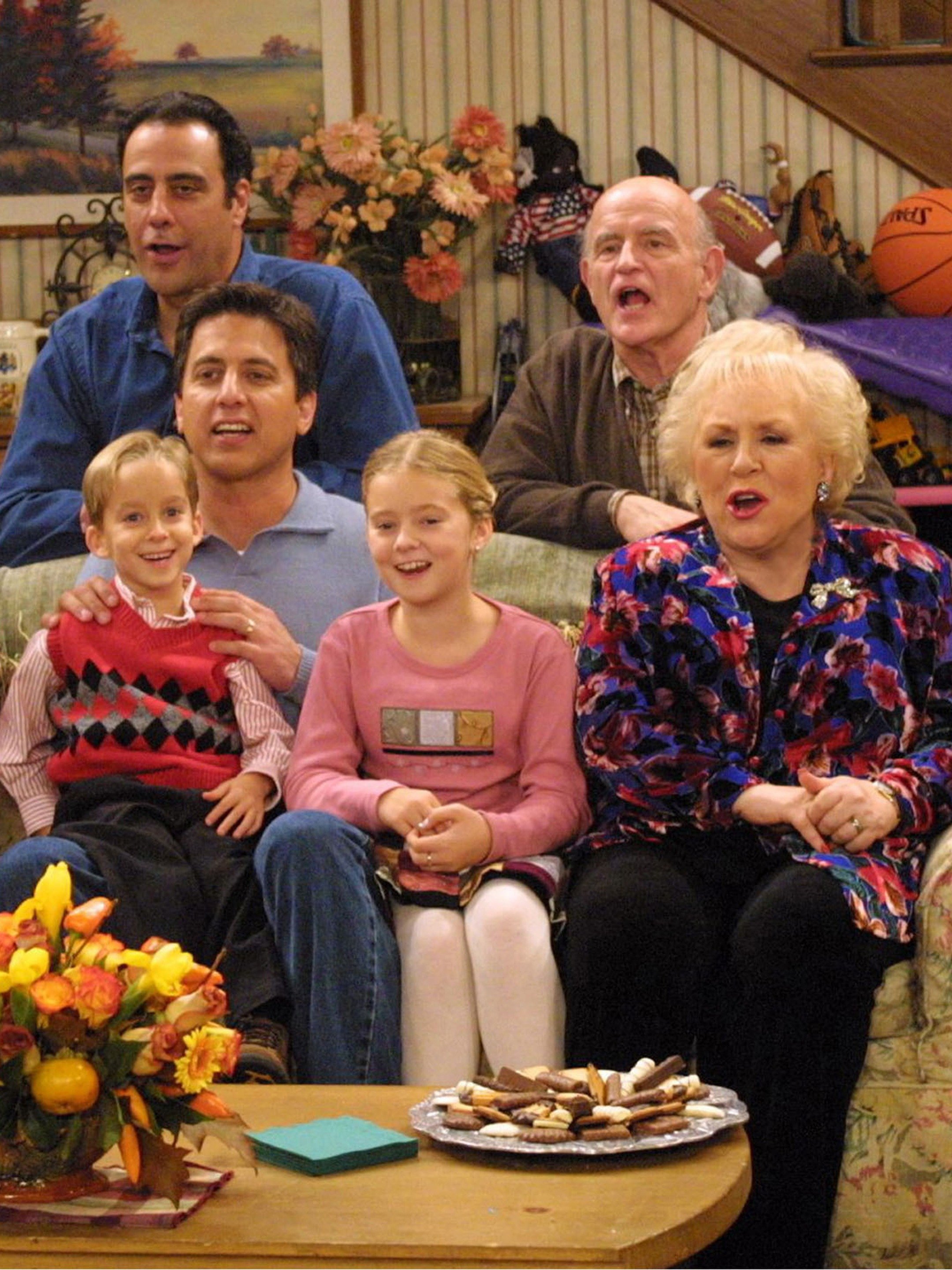 Raymond would often call his wife, Deborah, affectionate nicknames to try and gain her approval and appease how insufferable he can be most of the time. Yeah, the cute nicknames usually didn't work, even when he did his best to succeed in the charm department. A little known fact is that the actor who plays Raymond came up with every creative nickname on the spot! 
Married…With Children
For fans of Married…With Children you're either a Peggy or an Al fan. Our personal preference is Peggy, but to each their own. Something about the big hair, colorful clothes, and her overall charm is why she's so adored.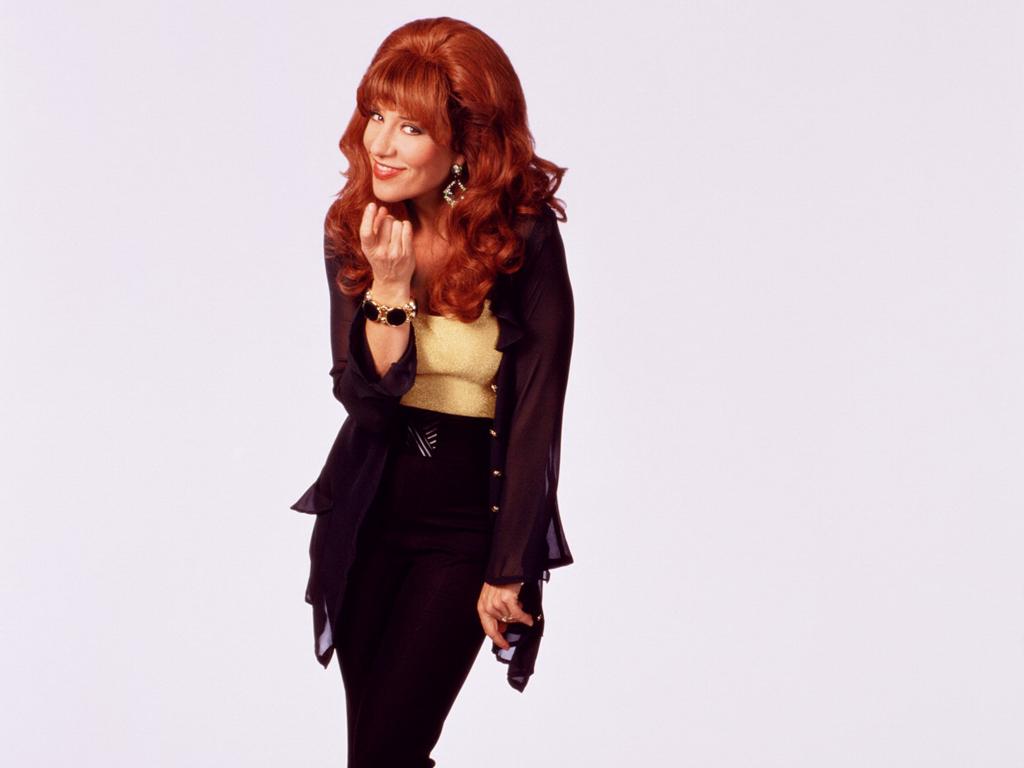 It turns out that the actress Katey Segal who plays Peggy was so devoted to her character that she even brought some outfits from her own closet to the set. The iconic red wig and other clothing items were straight from Segal's wardrobe. Hey, if it worked for Al, it does for us, too! 
Charmed
Sisterhood is the dominant theme of the 1998 show about three ordinary sisters who find out that they are actually powerful witches, of the good variety. With a great cast and amazing special effects, Charmed is a binge-worthy show.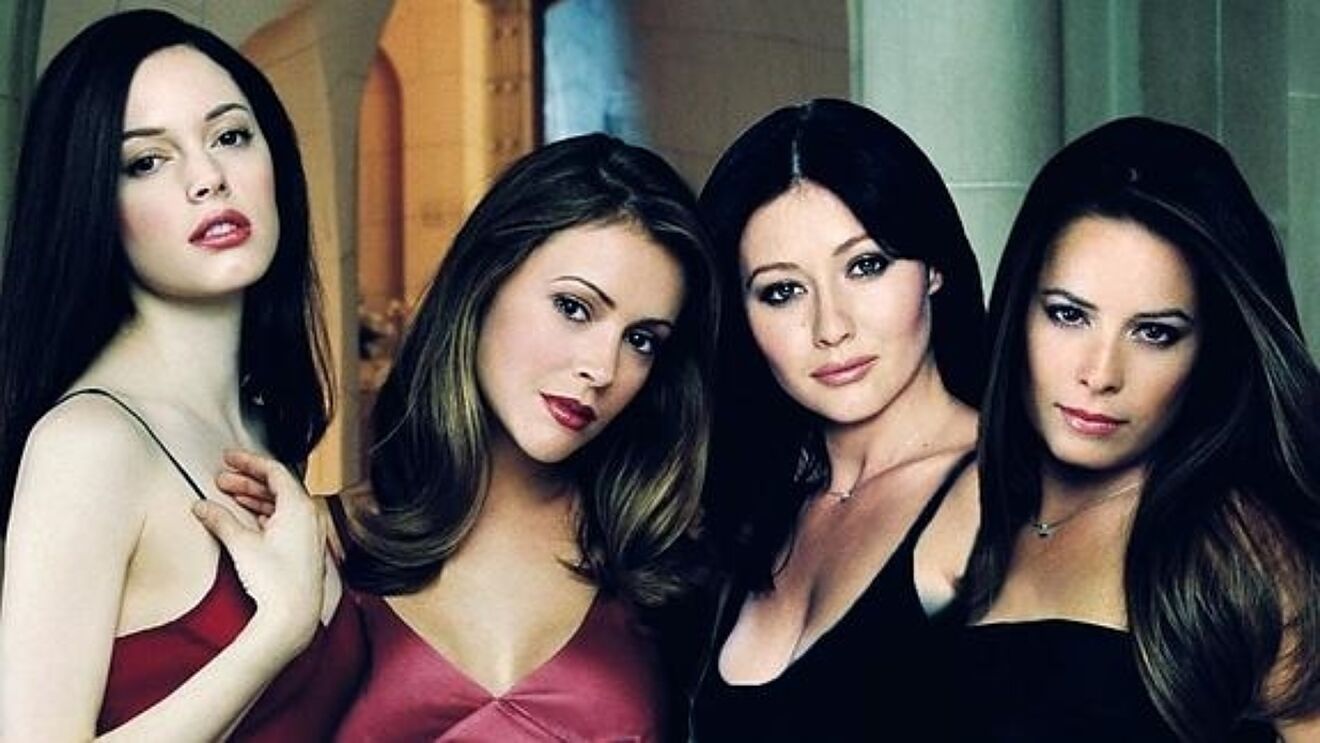 A super fun and creative aspect of the show was the Book of Shadows, which was an essential part of the magic that the Halliwell sisters needed to perform their spells and channel their unique abilities. Even cooler than the mystical stuff is that all the content in the book was hand-painted! It also weighed nearly ten pounds. 
ER
Before Grey's Anatomy, there was ER. And…George Clooney. As with any medical show, the extremely stressful and speedy environment is the inevitable nature of working in a hospital. While you would think that this show may not cost that much money, you would be surprised. Also, considering some of the lighting decisions in some scenes seem a little low-budget this production secret will blow your mind. 
The 1994 medical drama smash sensation actually cost millions of dollars per episode: nearly $15 million, in fact. That's insane! An independent movie these days is made for $15 million, so that's the scope of what an ER episode was like in its heyday. We can't help but wonder what the actors were making per episode. 
King Of The Hill
Set in Arlen, Texas, this animated show is about a propane salesman, Hank Hill, and all of the crazy friend and family antics that he encounters in his daily life. If you are a true, die-hard King Of The Hill fan, this secret we're about to reveal won't be a shock to you at all.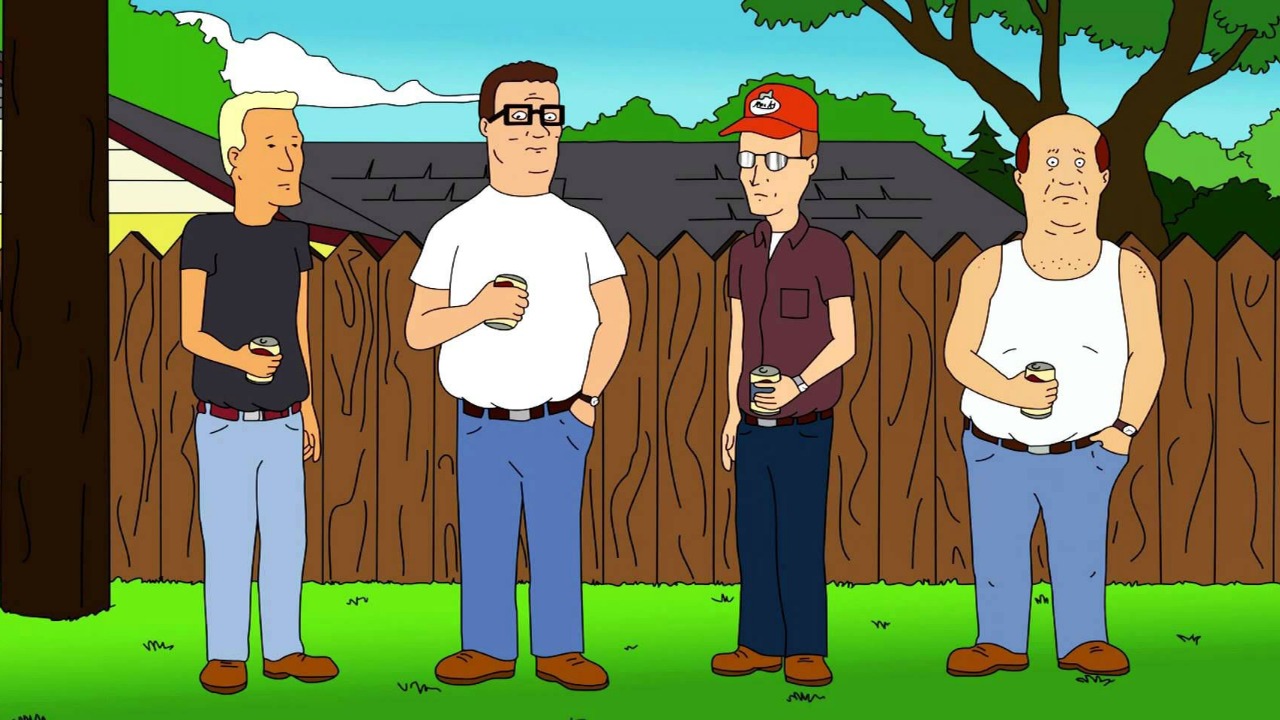 One of the best characters on the show is Mr. Grandy, Arlen's favorite public school music teacher. John Ritter, a national icon and comedic actor, actually voices him! Who would have thought that Three's Company Jack Tripper himself had an awesome side gig? 
Twin Peaks
Is it safe to say that you love a damn fine cup of coffee more than Agent Cooper? No, because nobody loves a cup of coffee as much as him. Ok, but what about cherry pie? Also, no. Let's just say that put this conversation to bed and move onto the fun part.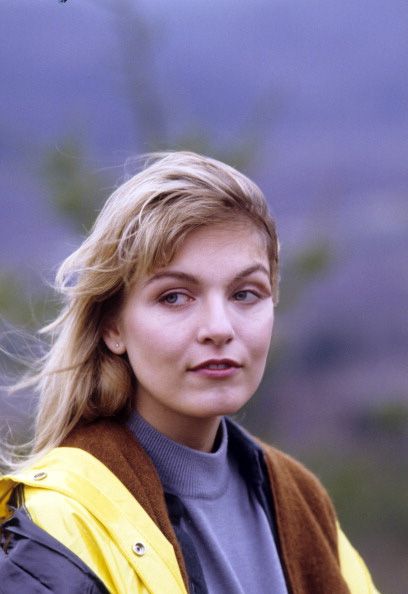 David Lynch's bizarrely brilliant cult show Twin Peaks is an abnormal case study in the world of incomparable television successes. The enthralling murder mystery of a teenage girl named Laura Palmer in the small Washington town of Twin Peaks, is the central plot that kept viewers hooked throughout its fruitful run. However, the actual murderer was the important element that, while a lot of people didn't know, certain broadcasting companies did. This insider advantage was used by some companies as leverage to spite others that were snagging viewers from each other. Talk about some unfriendly competition! 
Friends
For true fans of the show, the name Gunther probably rings a bell. The famous coffee shop, Central Perk, is the local hangout for Rachel, Phoebe, Monica, Ross, Chandler, and Joey. Funnily enough, although the espresso machine never even worked, the actor (James Michael Tyler) who played Gunther, contributed to Central Perk's authenticity in a really cool way.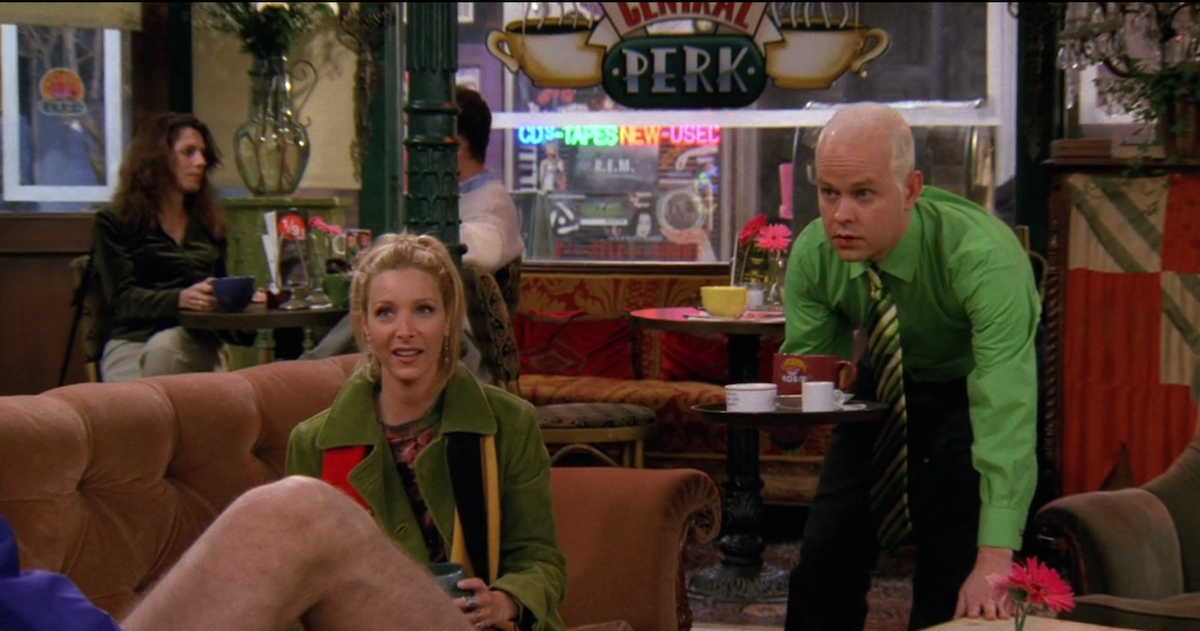 Tyler was a barista in real life, despite the fact that he never made actual coffee on the show. Also, the day before Tyler's first time on set, his friend wanted to test out their hairdressing skills on him, so Tyler ended up arriving the next morning with bleached blonde hair. Little did he know, that would be his hair color on the show for the next 10 years! Ah, life is comical. 
Seinfeld
People from all over the globe consider Seinfeld as a "show about nothing," which does have truth to it. In the series, Jerry and George pitched this referenced tagline to NBC executives when they were trying to get their own sitcom made. Although it was something viewers came up with on their own, the show's creators Jerry Seinfeld and Larry David felt differently.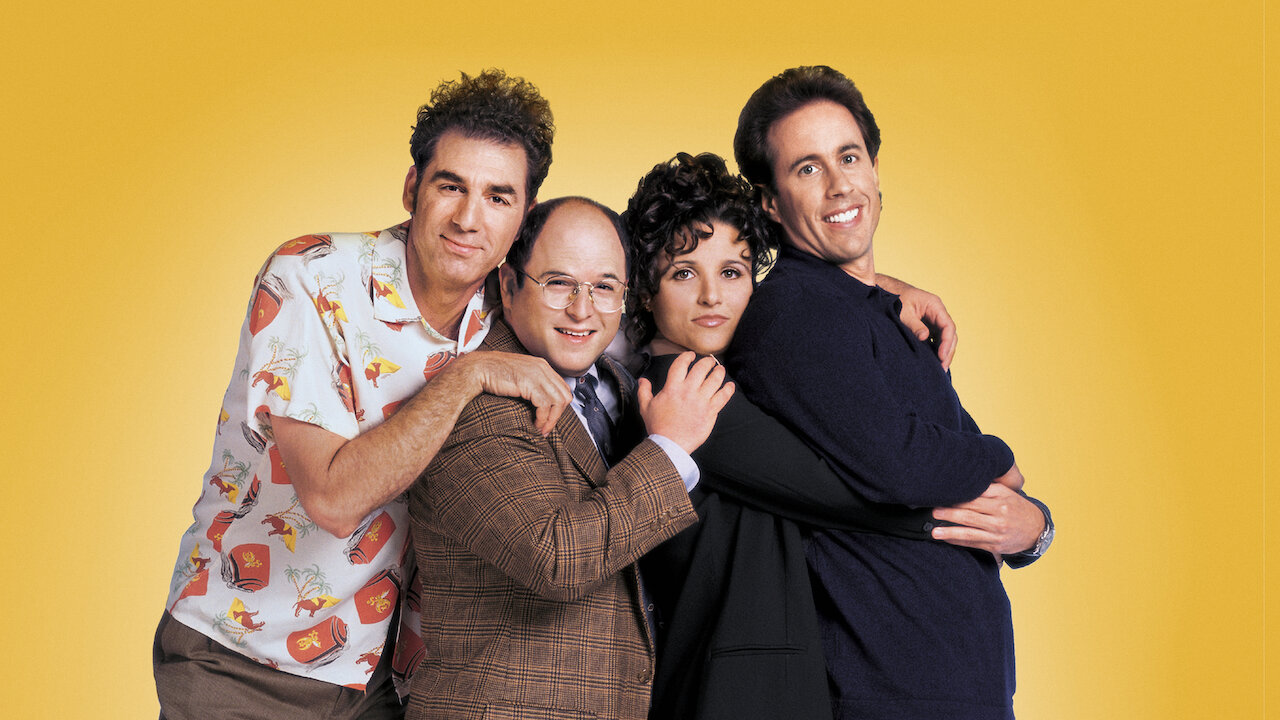 The original idea for the series was that it would follow Jerry Seinfeld's life as a stand-up comedian and how he creates his comedic material. Ultimately, the show deviated from focusing on that primary concept, but Seinfeld's stand-up acts were still integrated into the opening of the show. Apparently, audiences didn't catch on to the bigger picture. 
Family Matters
Urkel's famous catchphrase "Did I do that?" is a line that everybody should be familiar with even if they have never watched the show. The series focuses on the mishaps of the Winslow family, yet Steve Urkel was the reason why viewers kept coming back every week.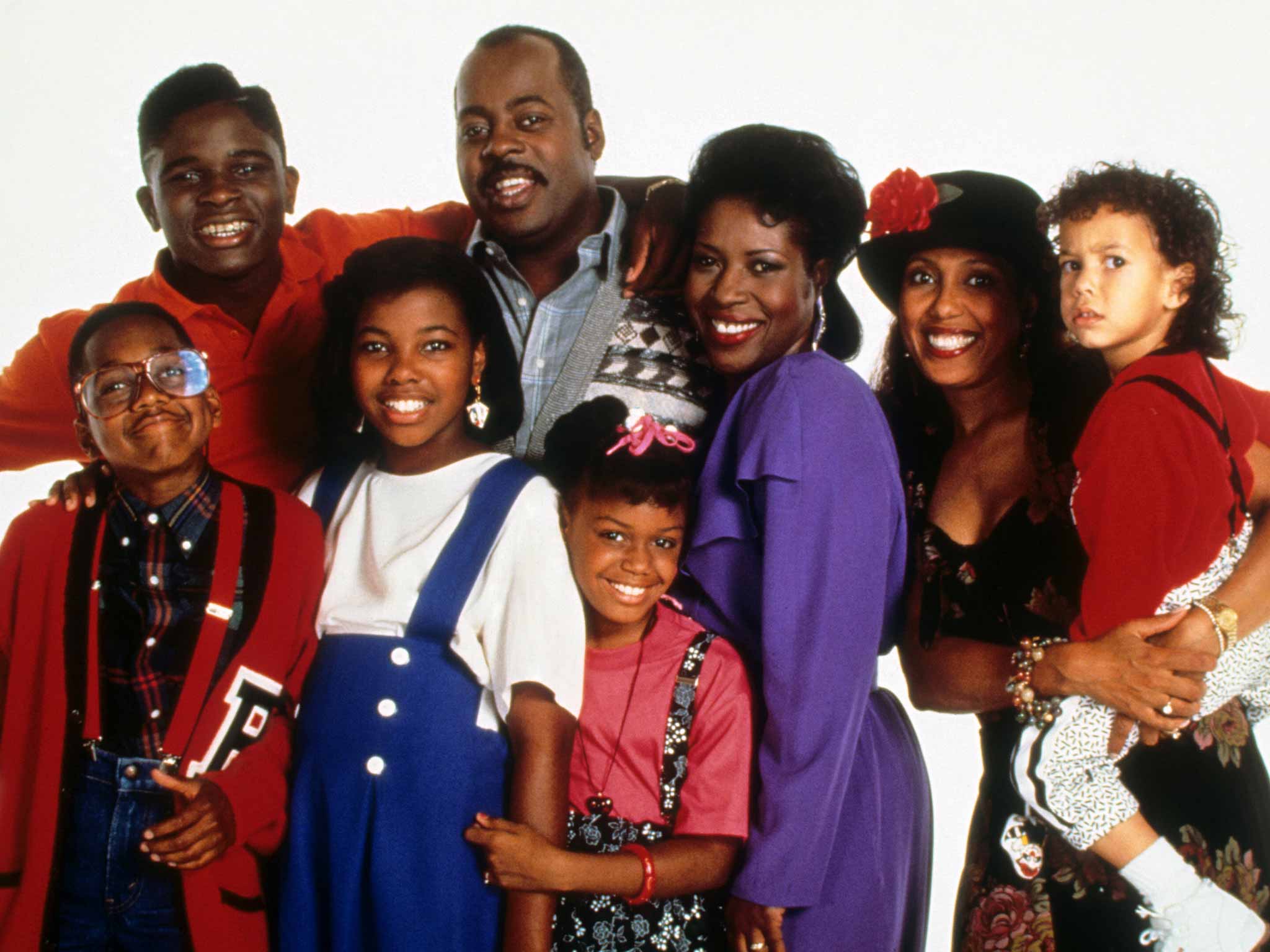 It's shocking then that his character was close to being ripped from the show after only one episode! The producers of Family Matters initially planned for Urkel to be a character that would disappear after his first on-screen appearance. An ax was thrown into their plans because they ended up seeing the audience's positive response to him and decided to keep him as a series regular. Truthfully, the show wouldn't be the same without nerdy Steve Urkel. 
Roseanne
Alterations to a character's appearance is a common theme on television shows. There was an issue on the sitcom Roseanne when the actress who played Becky wanted to do something to her hair that the producers were not happy about.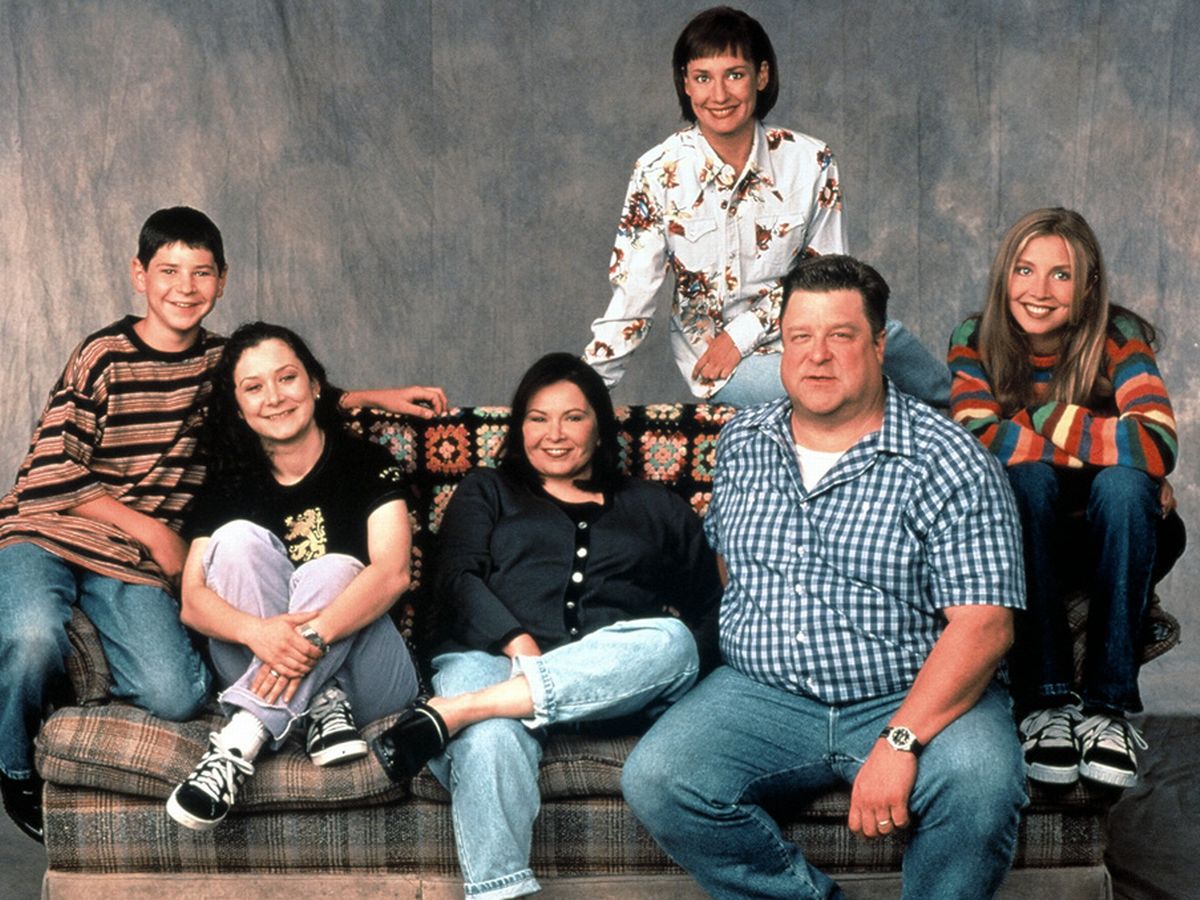 Alicia "Lecy" Goranson felt that her character should have short hair, but the producers fought back. Goranson went to Roseanne and explained the situation to her. So, what did Roseanne do? She cut Goranson's hair short herself…on the spot! This blunt action obviously put the producers in a super awkward position and they had to accept that Becky will have short hair. 
Will & Grace
Actors are just regular people who also have run-ins with the law. Such was the case with one of the main stars of Will & Grace, Megan Mullally. The actress behind Karen Walker was on top of the world after discovering that she was hired for the show, which was probably why this particular thing happened to her.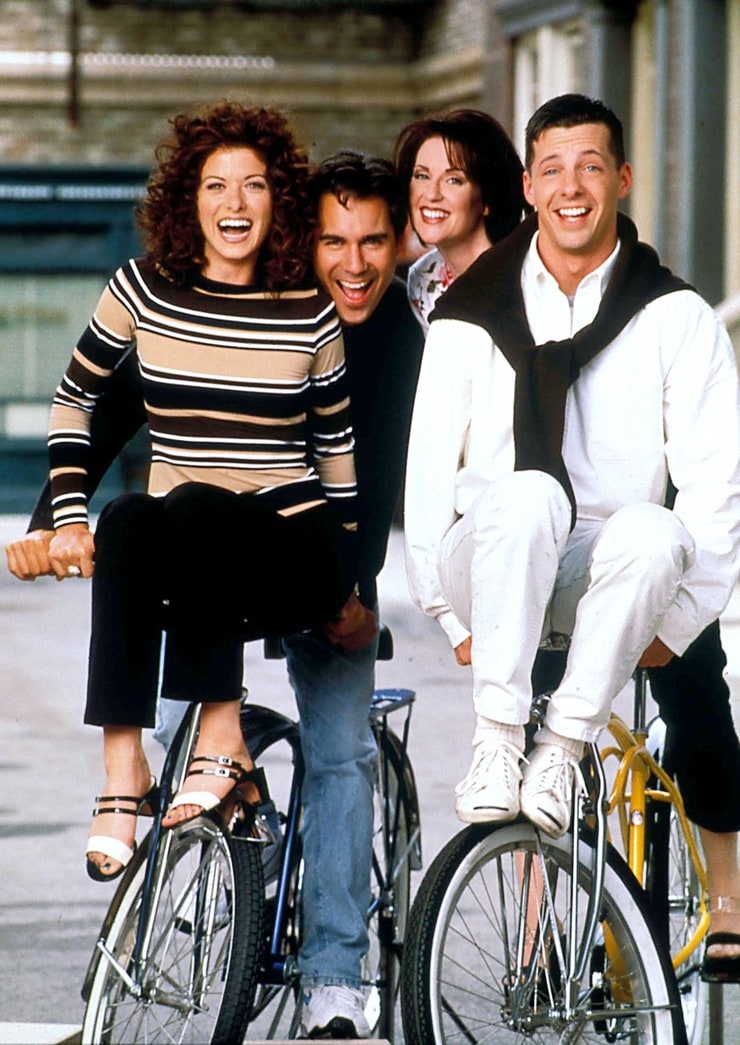 While driving, Mullally made an illegal u-turn and was immediately pulled aside by a cop. Most likely in a state of daze and euphoria after receiving such amazing news, Mullally didn't take the situation to heart. After all, she was extremely happy about getting the role that nothing – not even being pulled over – could break her stride!
Blossom
Actress Mayim Bialik has become a widely recognizable face due to her role on The Big Bang Theory as neuroscientist Amy Farrah Fowler. Unless you're a true '90s kid, then you probably wouldn't know that Bialik actually got her start in the biz after being cast on the NBC sitcom Blossom in 1991.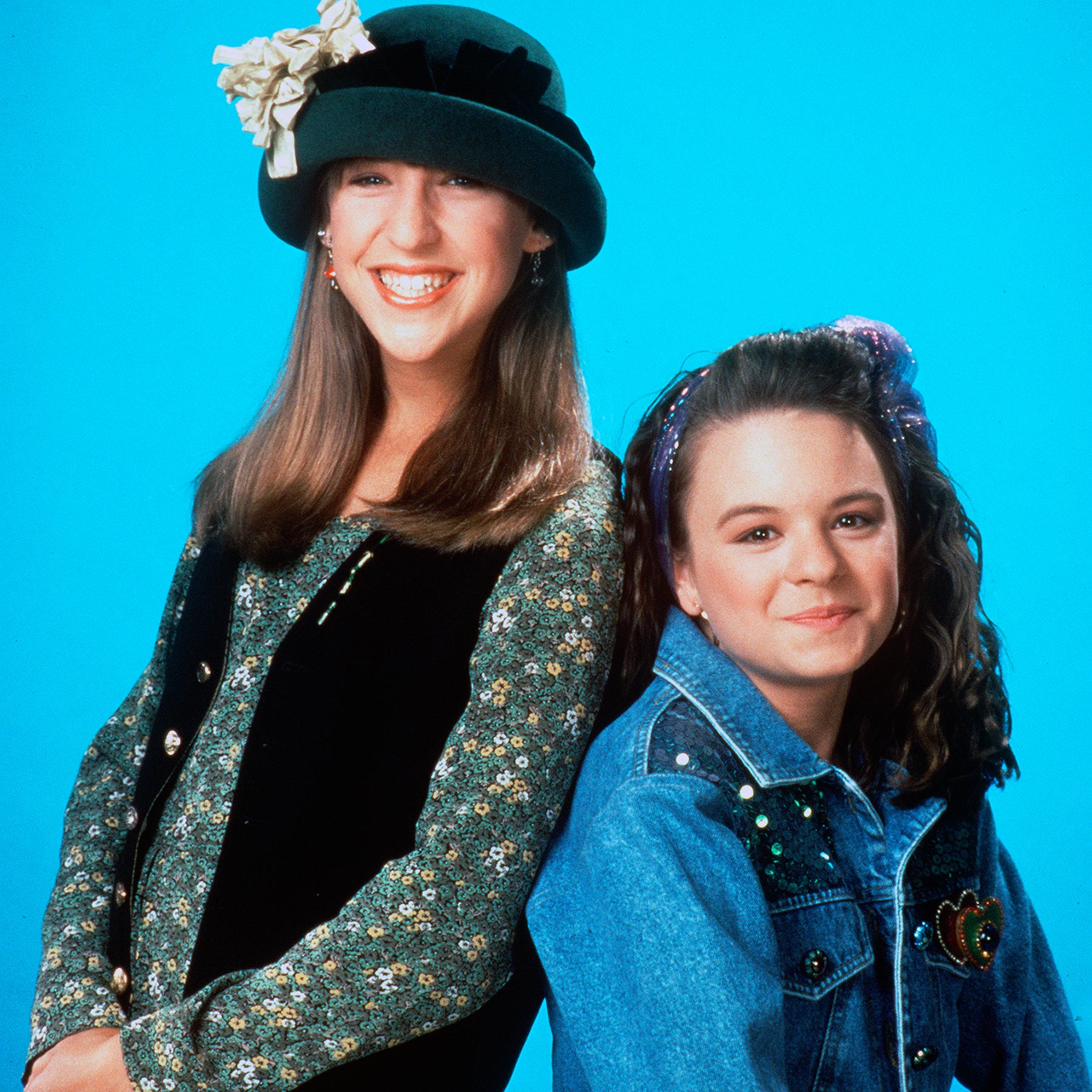 The quirky sitcom was all about a teenager named Blossom living with her single dad and two brothers. Remember her best friend, Six? Well, the story behind her name varies. One of the stories is that she was the sixth child in her family, but the rest of her siblings are never even seen on the show. 
Dawson's Creek
We all remember our teen years whether we like it or not. Dawson's Creek was one of those largely relatable shows that focuses on a close group of friends who navigate their way through teenagedom. The series explored specific themes such as friendship, love, mental health, loss, parental issues, and divorce, which became some of the integral plot points throughout the seasons.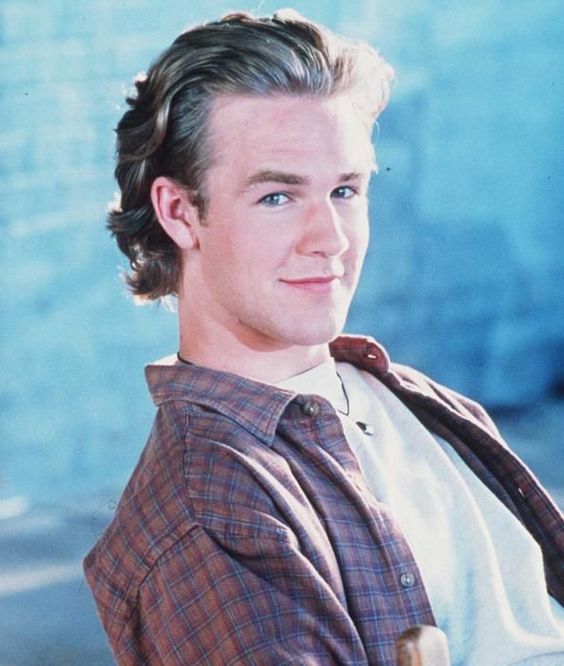 James Van Der Beek plays teenager Dawson Leery, who is the main character of the drama series. A primary struggle Dawson faces is his parent's divorce, a life changing event that significantly impacts him. In reality, Van Der Beek is extremely close to his family and the necklace that Dawson always wears belonged to Van Der Beek's mother. The necklace became a wardrobe accessory that was essential to Dawson's character. 
Sex And The City
There aren't many shows that have been able to match the enduring appeal of Sex And The City. Centering on four women in New York City navigating dating, relationships, and friendship, the show still lives on as a cultural legacy, both in pop culture and the fashion world.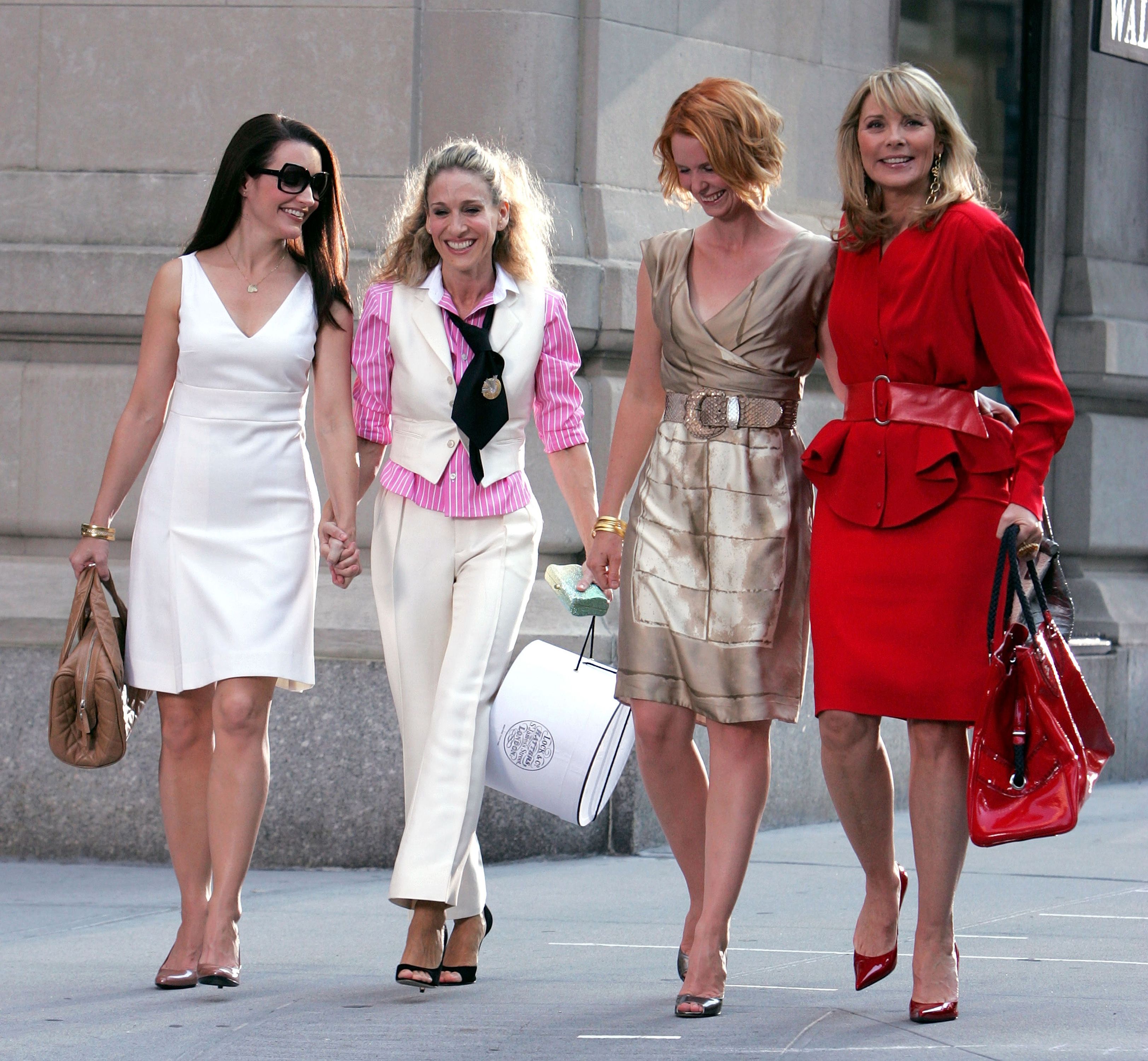 Samantha, played by Kim Cattrall, was a favored character out of all the ladies. She always possessed a keen sense of style, self-confidence, and sociable personality. Cattrall embodied Samantha in every way possible, including wearing heels even when she wasn't required to during scenes. Now that's dedication!
My So-Called Life
Angela Chase was the epitome of the '90s American teen girl. Claire Danes' portrayal of Angela was uber realistic which is why viewers could relate to her personality and the issues she faced. Even though Angela did deal with many problems, they weren't as drastic as the ones her friends faced.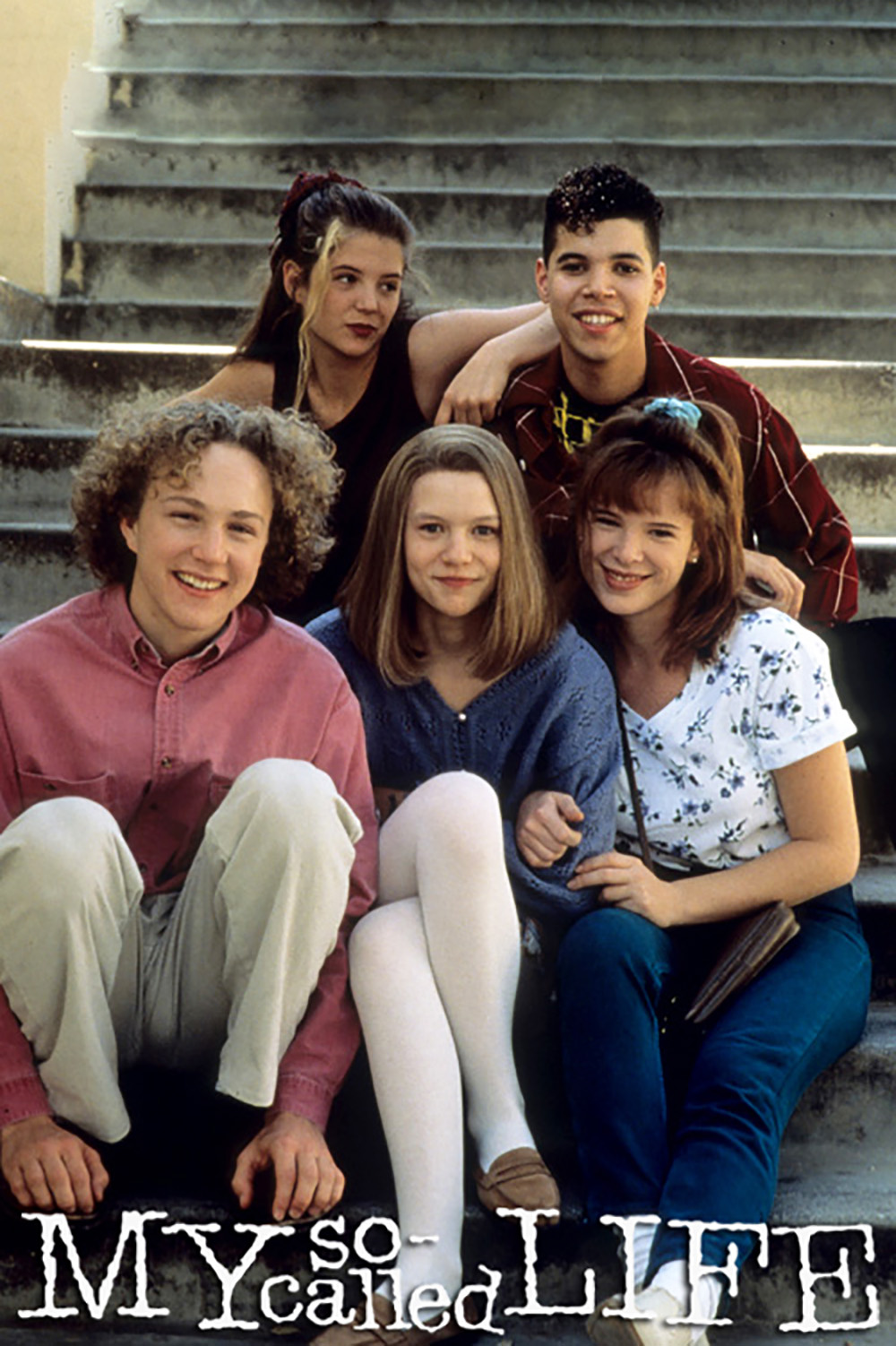 Angela's gay best friend, Ricky Vasquez, dealt with sensitive topics such as bullying and homelessness, among others, in the show. Wilson Cruz played a pivotal role in his instrumental representation as the first gay teen on network TV, which hit very close to home for Cruz himself. Like Ricky, Cruz had similarly experienced a stint of homelessness after coming out to his father. 
Sabrina The Teenage Witch
We all know her. We all love her. She's Sabrina Spellman…the teenage witch! Played by legendary teen icon Melissa Joan Hart, Sabrina was the charming teen witch that we loved seeing get up to lots of witchy stuff every week! Plus, her talking cat and confidant, Salem, was just too cute.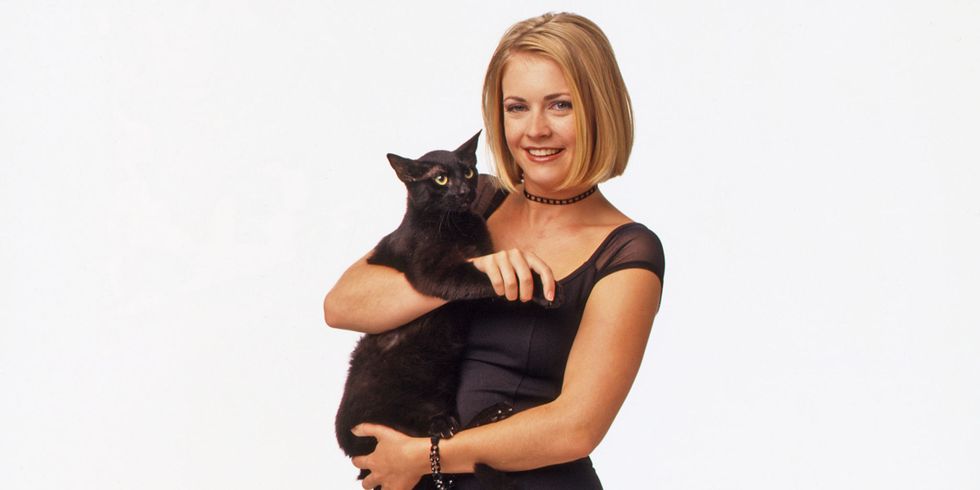 The story of how Hart landed the role is not that surprising considering it happens a lot in the industry. It turned out that Hart's mom was a producer of the show and even held the rights to the Archie Comics adaptations. Was Hart just lucky or did she really prove she can play Sabrina? Honestly, we couldn't imagine anybody else as the blonde spell-casting witch. 
7th Heaven
Ah, here's yet another family-centered show on this list – it's something you could have obviously expected. The Camdens were the definition of a perfect American family…just kidding! There's no such thing. For real though, they were a respectable and wonderful group of folks. Unfortunately, the family's adorable dog, Happy, didn't have the happiest of lives before the show.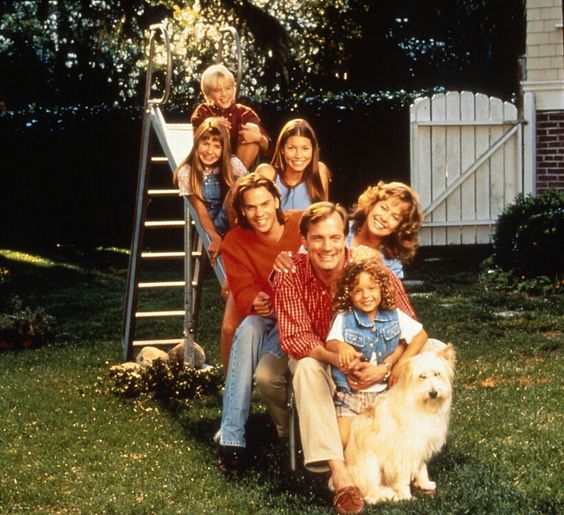 Having experienced abuse from her previous male owner, Happy was scared to be around any men during filming. Off-set, the males of the cast spent quality time with her so that she was happy and comfortable.