Expensive and Unique Things You Can Only Find in India
India has a rich history and a diverse mix of cultures, languages, cuisine, and landscapes. From dog temples to gold face masks, we've tracked down some of the most bizarre and expensive things unique to the land.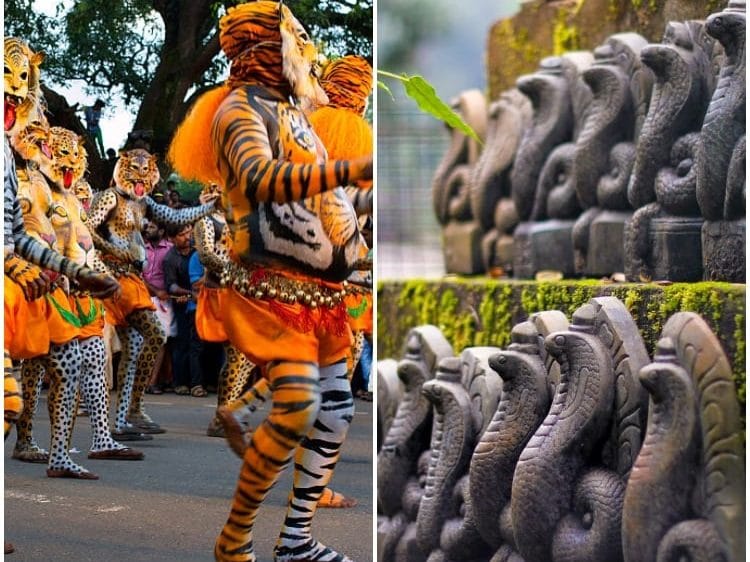 So, immerse yourself in India's vibrant culture as we take you on a journey to discover the most bizarre and expensive items this country has to offer.
Gold Face Masks: Found in Pune
Amid the Covid-19 pandemic in 2020, we all became accustomed to the new normal of wearing masks to protect ourselves and others. While most of us were content with basic cloth or surgical masks, one Pune-based businessman took things to a new level.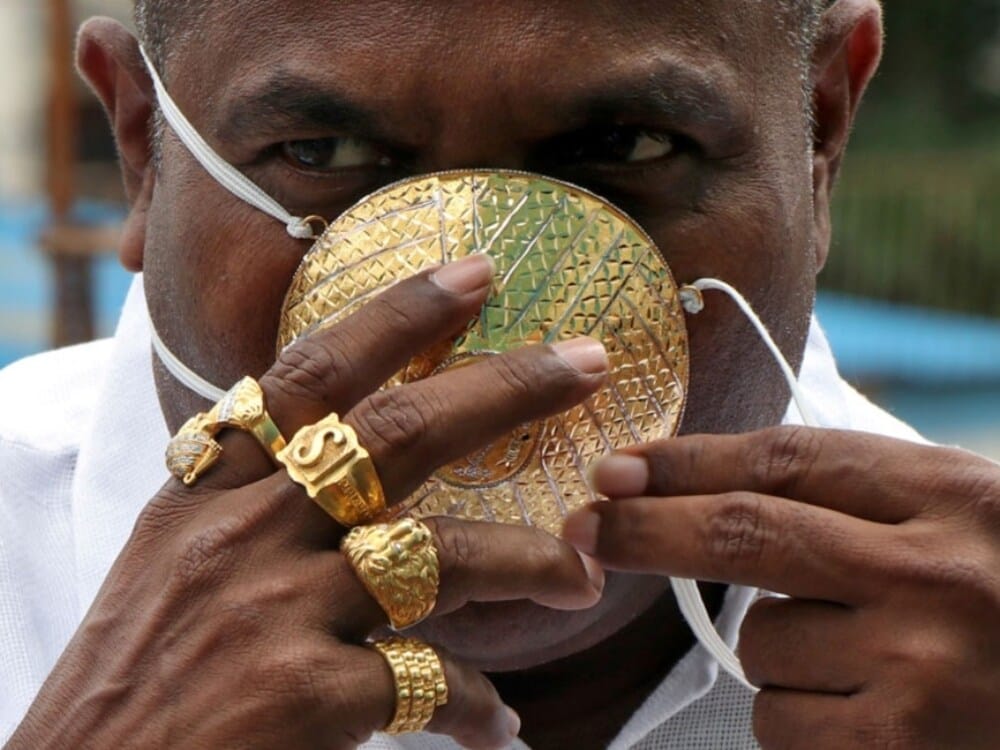 Shankar Kurhade got himself a custom-made gold face mask worth over $4k. The expensive mask made from two ounces of valuable metal had tiny pores that allowed him to breathe while wearing it. What an extravagant way to stay healthy!
Two Million Hindu Temples: Found Nationwide
India's rich and diverse cultural heritage is home to the world's most incredible religious sites. With over two million Hindu temples and 300,000 mosques spread throughout the country, these sacred spaces have become significant places of worship for India's 1.4 billion people.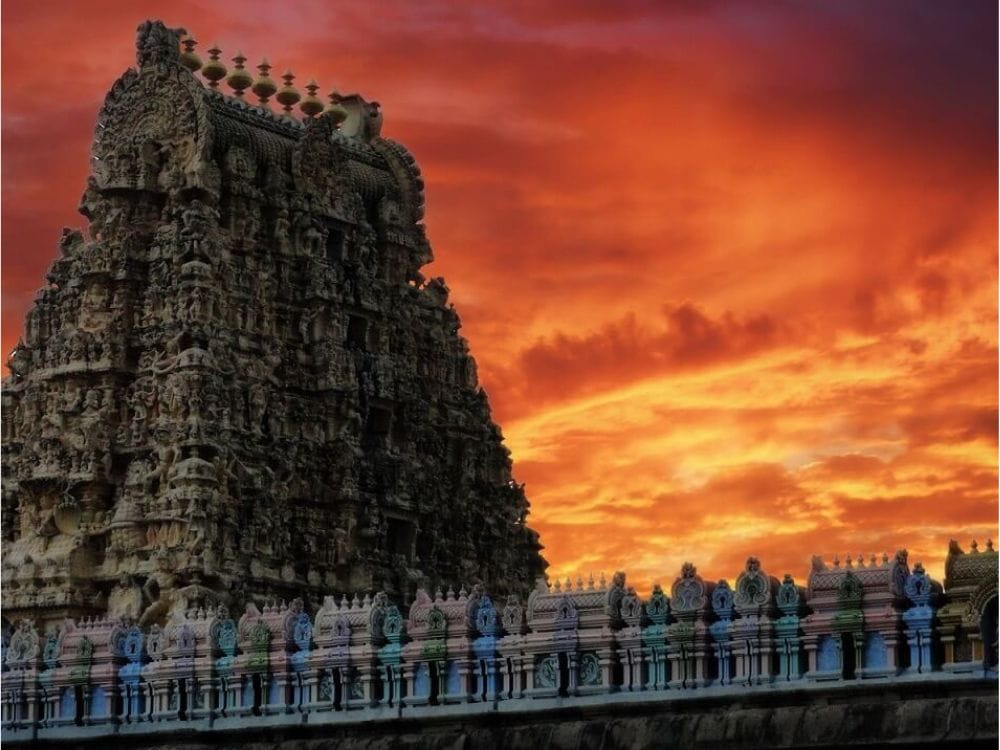 Interestingly, the riverside holy city of Varanasi alone has 23,000 Hindu temples, and people from all over the nation visit on pilgrimages. That's enough temples that you could visit one every day for the next 63 years—talk about a religiously packed itinerary!
Chenab Rail Bridge: Found in Jammu and Kashmir
India has some of the most spectacular architectural wonders. For example, the Chenab rail bridge is one of the highest railway bridges in the world. Standing tall at 1,178 feet above sea level, this steel and concrete arch bridge is a true spectacle.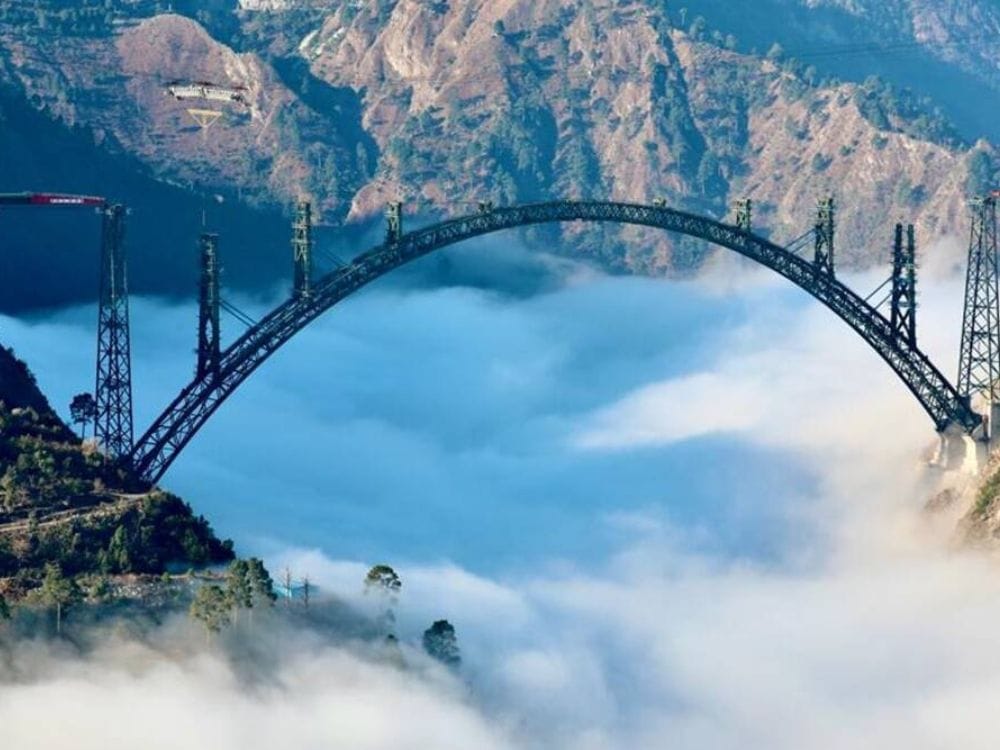 With a construction cost of $195k, the Chenab rail bridge was a massive undertaking that began in 2004 and was completed in 2022. It connects Bakkal and Kauri over the Chenab River, providing a vital regional transportation link.
The Amritsar Golden Temple: Found in Punjab
Why did the tourist go to the Golden Temple of Amritsar? To see if all that glitters is actually gold. But in all seriousness, the Golden Temple is more than just a stunning display of wealth and beauty. It's a sacred religious site for Sikhs, a place of pilgrimage and worship that has stood the test of time.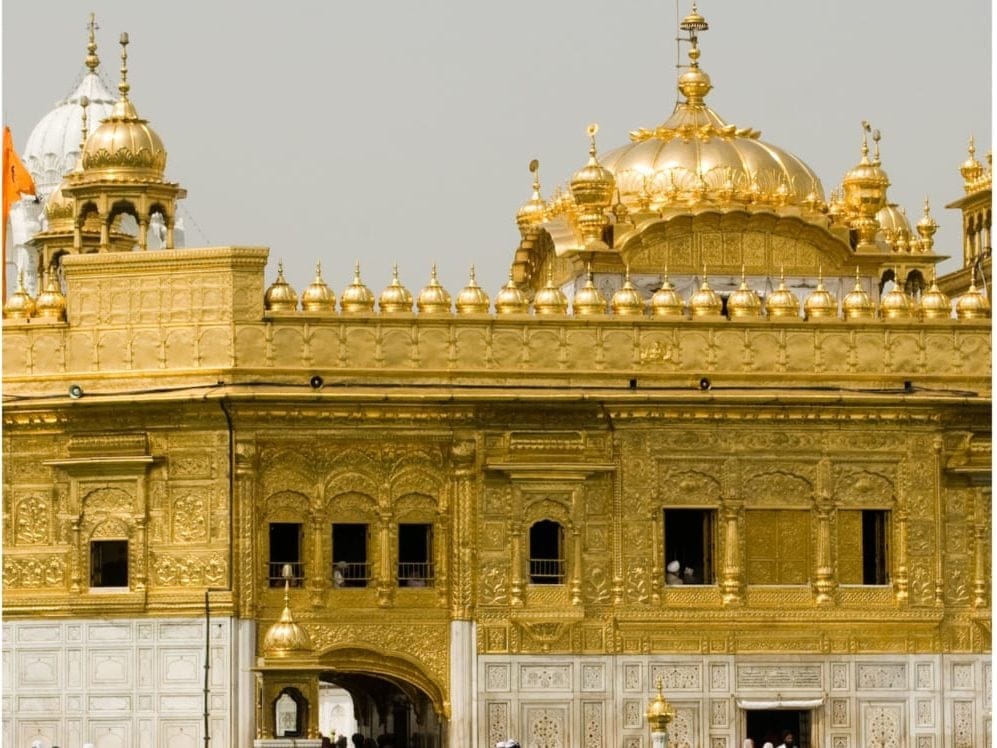 Built in the 16th century by the fifth Sikh Guru Arjan Dev, the Sri Harmandir Sahib is a true masterpiece of architecture, with its gleaming golden façade and intricate marble work. And with its location overlooking the serene Amrit Sarovar, this temple is a true oasis of peace and tranquility in the heart of bustling Punjab. People worldwide visit the temple for its gorgeous gold-plated dome, added during its renovation in the 19th century.
A Dog Temple: Found in Channaptna, Karnataka
Did you know Channapatna has a temple dedicated to two missing village dogs? That's right—in 2010, after the dogs disappeared under mysterious circumstances, a deity visited a believer in a dream and directed him to build a temple in their honor. And so, the magnificent Kempamma's temple was born, a testament to the villagers' love and devotion for their missing pets.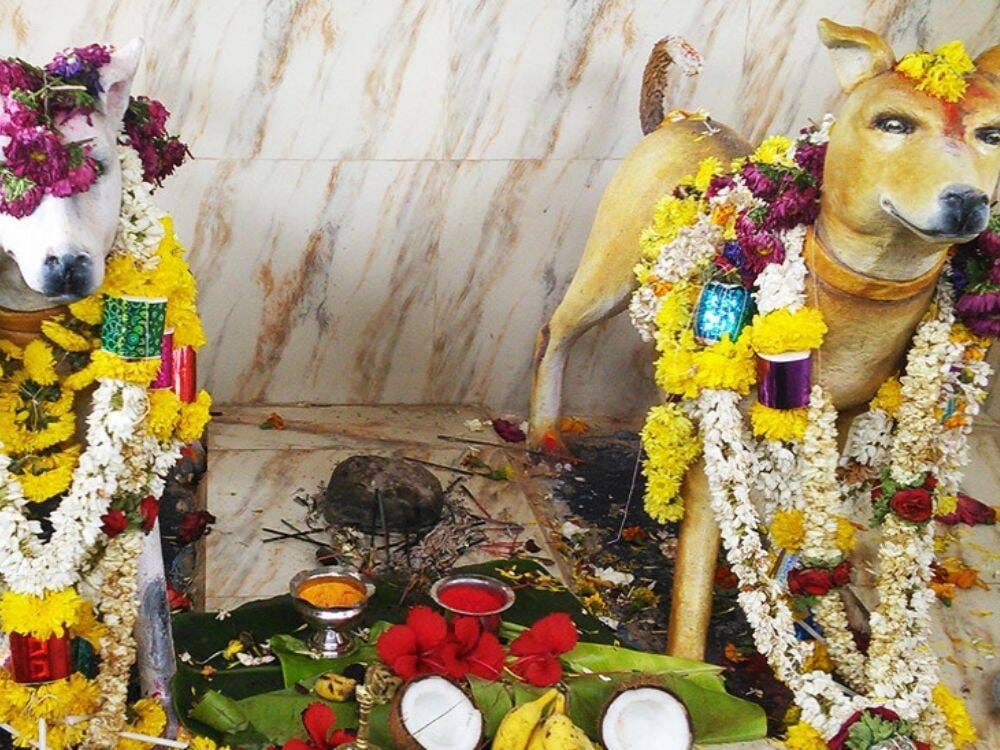 Today, the temple is part of an annual festival that celebrates the lives of these beloved dogs, drawing visitors from all over to witness the unique and heartwarming tradition. So if you're in the area, visit Kempamma's temple—it's a unique experience you'll never forget.
Elephants in Small Boats: Found Nationwide
Elephants are a big part of Indian culture. These majestic creatures are the nation's poster creatures, from deities to day-to-day life. You'd expect many elephant-related accidents in the region, but that's not the case.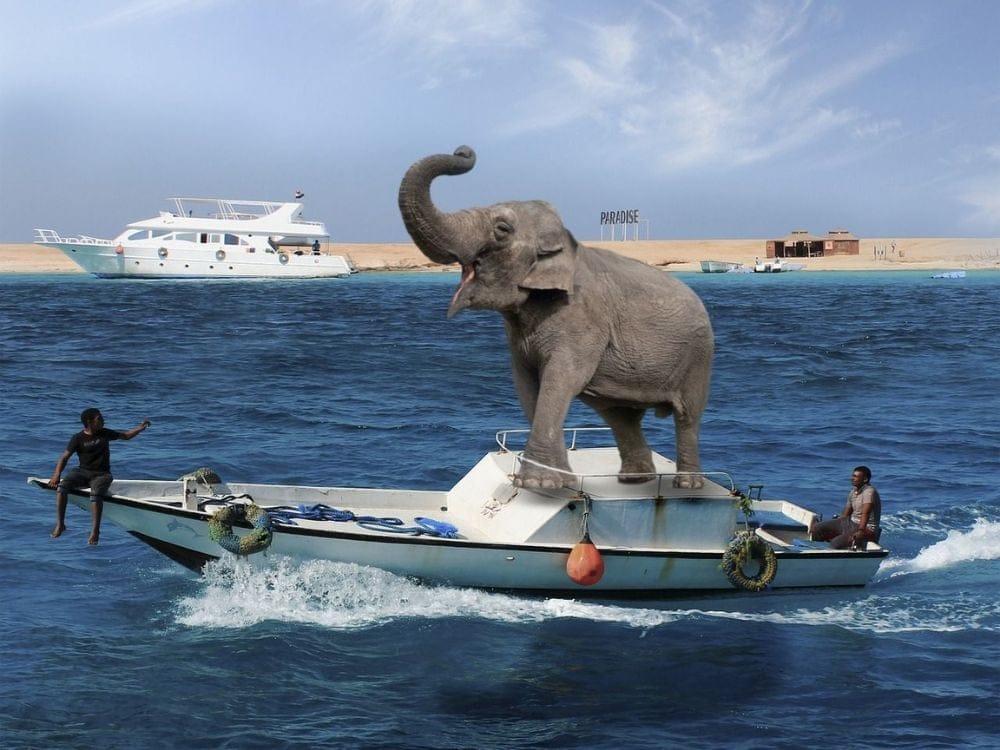 This fact is surprising, considering the odd activities these creatures have been subjected to. Elephants are transported using small boats, and accidents are low.
The Mini Taj: Found in Aurangabad, Maharashtra
The Taj Mahal is arguably the most famous structure in India. Unsurprisingly, a clone was built shortly after the original was completed.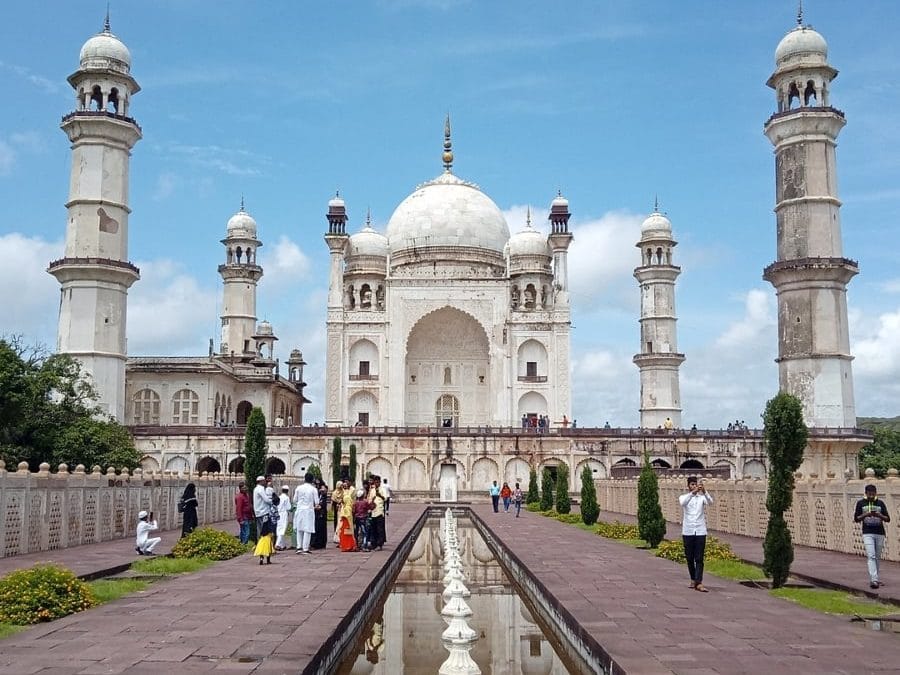 This mini structure is just as extravagant as the original and is 615 miles southwest of the Taj Mahal. The builder named it Bibi Ka Maqbara, which roughly translates to 'Mini Taj.'
Camel Art: Found in Bikaner
Did you know that in Bikaner, Rajasthan, they have a unique way of ringing in the new year? The locals host the International Camel Festival every January, celebrating one of Asia's most beloved creatures: the camel. At this one-of-a-kind festival, visitors can witness camels' beauty and majesty as they're adorned in stunning garb and patterns, truly becoming walking works of art.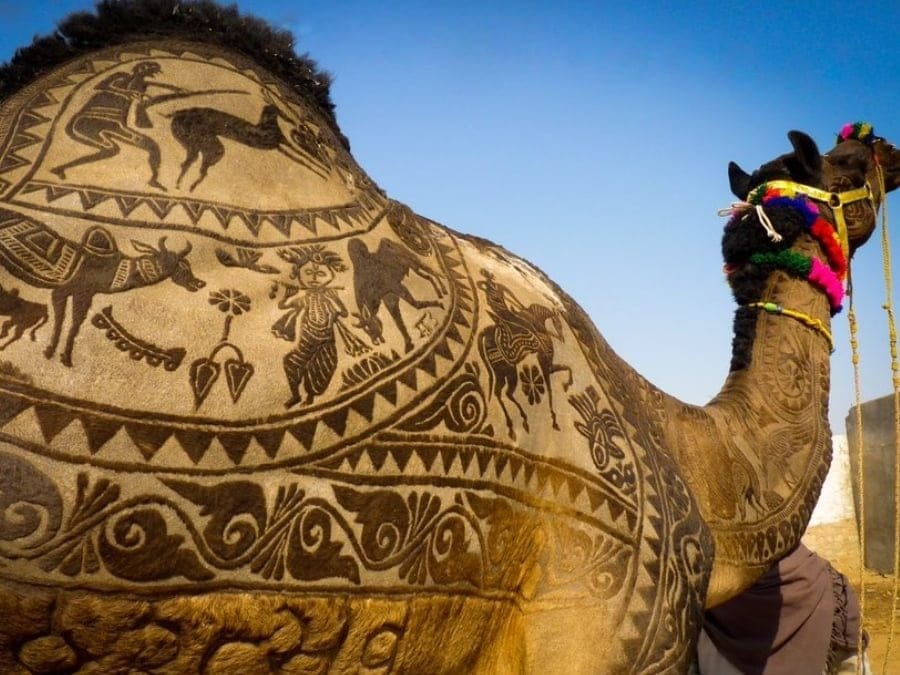 From camel races to camel beauty pageants, this unique and unforgettable event has no shortage of entertainment. So if you're looking for an exciting way to start the new year, head over to Bikaner and join in on the fun at the International Camel Festival— you won't be disappointed.
Mustache for Pay: Found in Madhya Pradesh
Get ready to be impressed by the incredible facial hair of Madhya Pradesh men! These guys are taking mustache growing to the next level. This is all thanks to their police chief, who incentivized his subordinates to follow suit.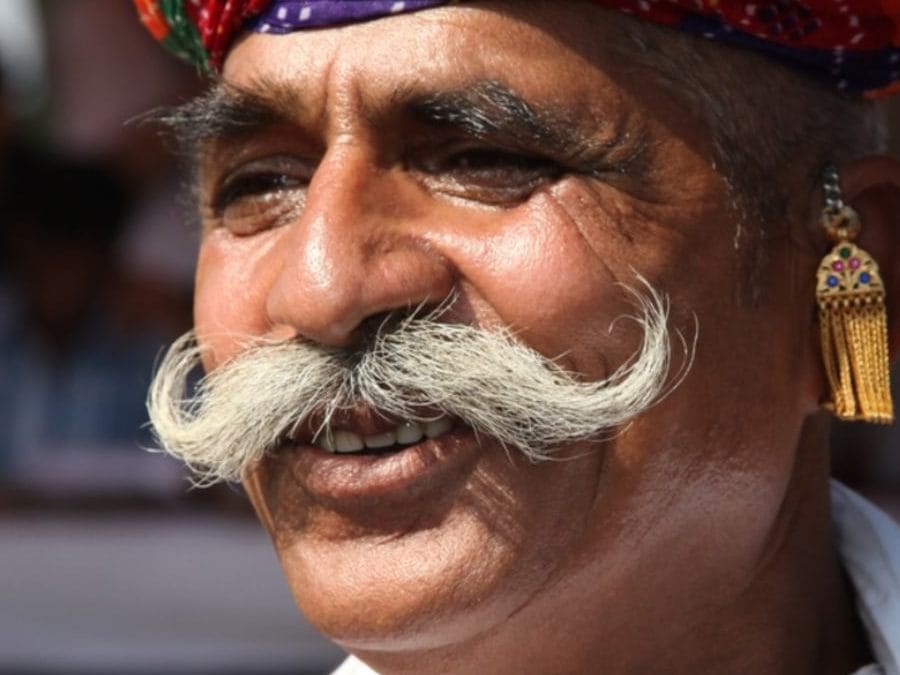 As a result, these officers are sporting some truly epic facial hair and even receiving pay raises for their efforts. And according to the police chief, their mustaches earn them more public respect than their clean-shaven colleagues.
1934 Rolls Royce Phantom II: Found in Rajkot, Gujarat
Handing down possessions to children is one way to forge a special connection with them. For Maharaja of Rajkot, a custom-made Rolls Royce was the most valuable hand-me-down he could give his grandson. Despite being a precious gift from his grandfather, Maharaja's grandson decided to sell the luxurious Rolls Royce.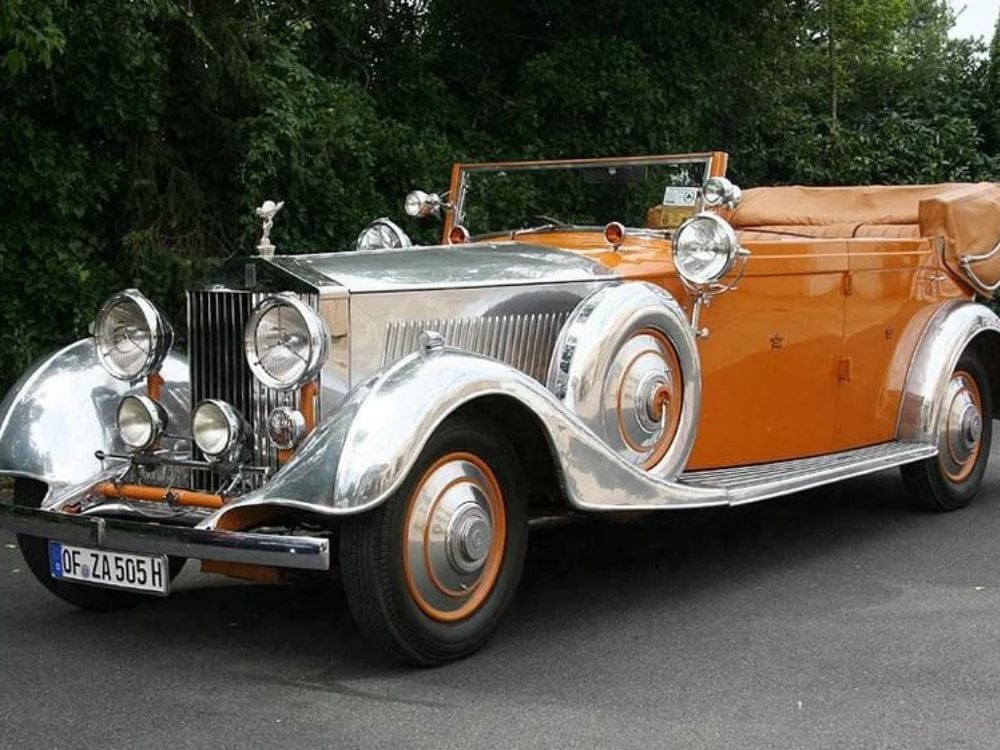 However, his emotional attachment to the car didn't disappear with its sale. Fate intervened years later when he spotted the vehicle at an auction in Monaco. Driven to reclaim a treasured piece of family history, the grandson repurchased the car for $8.5 million.
The Exotica: Found in Lucknow
India's Lucknow city is where you'll find some of the most impressively designed temples, irresistible street food, and a dessert that will cost you a fortune. The Exotica, which is dry mithai mixed with other ingredients, is the most expensive dessert in the world.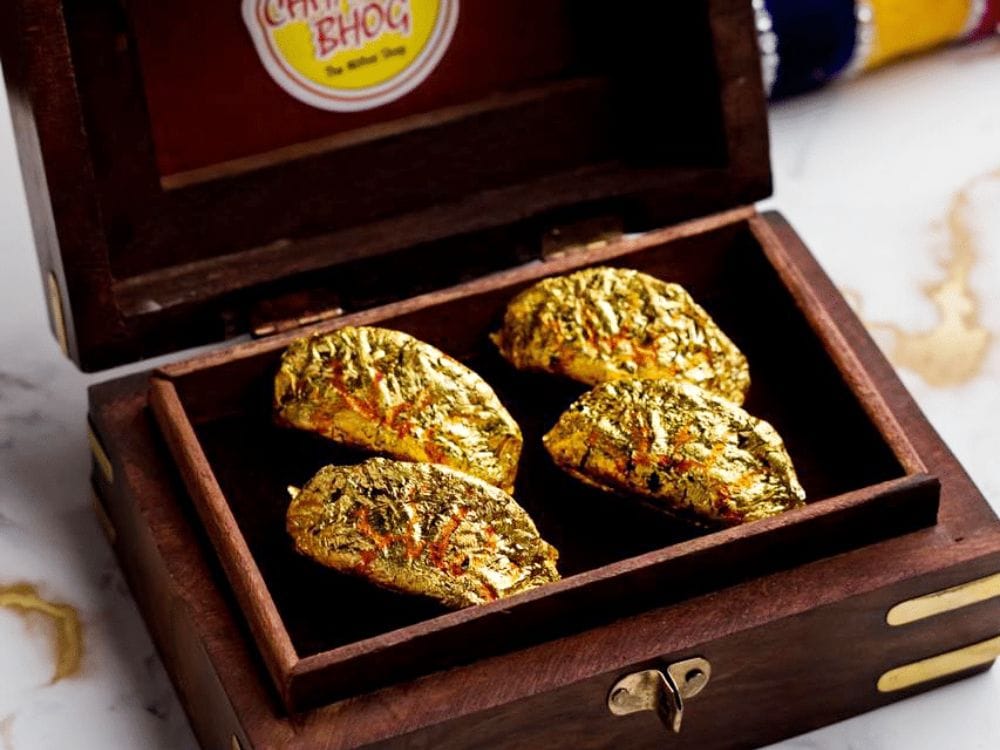 South African macadamia nuts, American blueberries, and European hazelnuts are used in the sweets. And to top it all off, this dessert is wrapped in edible gold leaves, which explains its steep price.
India's Highest Priced Buffalo: Found in Jodhpur, Rajasthan
At first glance, one might assume that selling an animal that gives a whopping 2.2 pounds of ghee and 25 liters of milk daily for a high price would be an easy decision. However, for Arvind Jangid, owner of Bheem—the most expensive buffalo in India—bidding farewell to his beloved bovine is not easy. It's udderly impossible!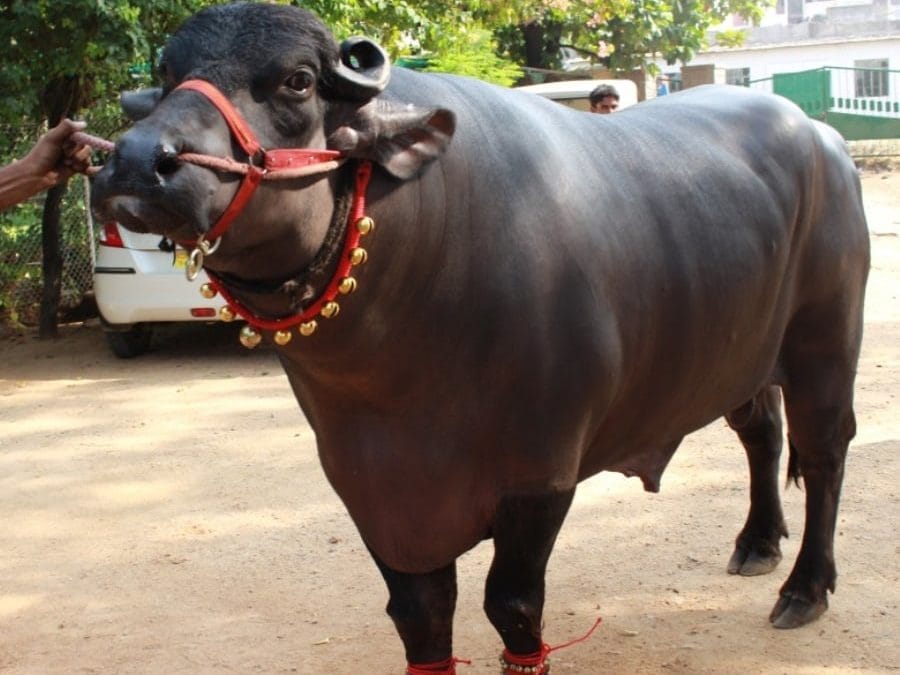 Jangid was offered a staggering $3.12 million during a cattle fair in exchange for his rare buffalo breed, but he refused the offer. This decision indicates his deep affection for his prized possession. It's undeniable that Jangid genuinely loves his bull, as reflected in his decision to keep Bheem by his side.
Snake Galore: Found in Shetpal, Maharashtra
Here's a place some of us would prefer to avoid visiting: The village of Shetpal. The 2600 inhabitants of this village worship and freely mingle with snakes like they are wanted pets.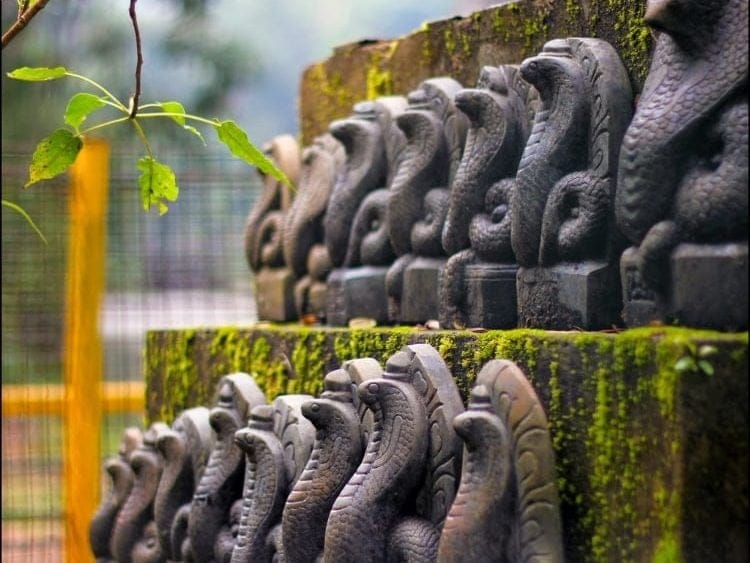 As if that's not enough, children are allowed to interact with snakes unsupervised. Interestingly, there has not been a reported case of a villager being injured by one of these often-feared creatures.
Gold-Plated Dosa: Found in Bangalore
We appreciate aesthetic beauty and understand why some people go to extremes to attain it. Yet why would anyone want to pay 40 times more than they usually pay for a snack just to eat something coated with gold?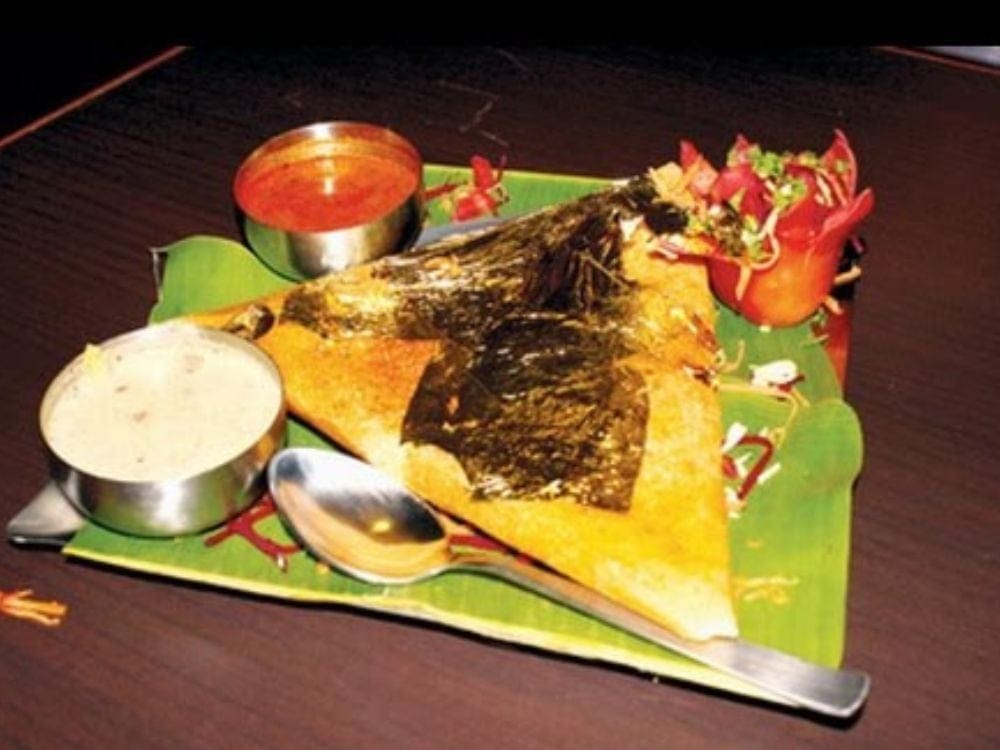 Surprisingly enough, this is something that happens often in India. One can get pancakes and dosas with gold coatings for eye-pleasing reasons. Now you can have your gold and eat it too.
Stolen Brand Names by Knock-Off Stores: Found Nationwide
Have you ever wondered what it would be like to walk into a store and find Google selling clothes or WhatsApp hawking fashion accessories? Well, wonder no more! In India, anything is possible, including big tech companies venturing into fashion.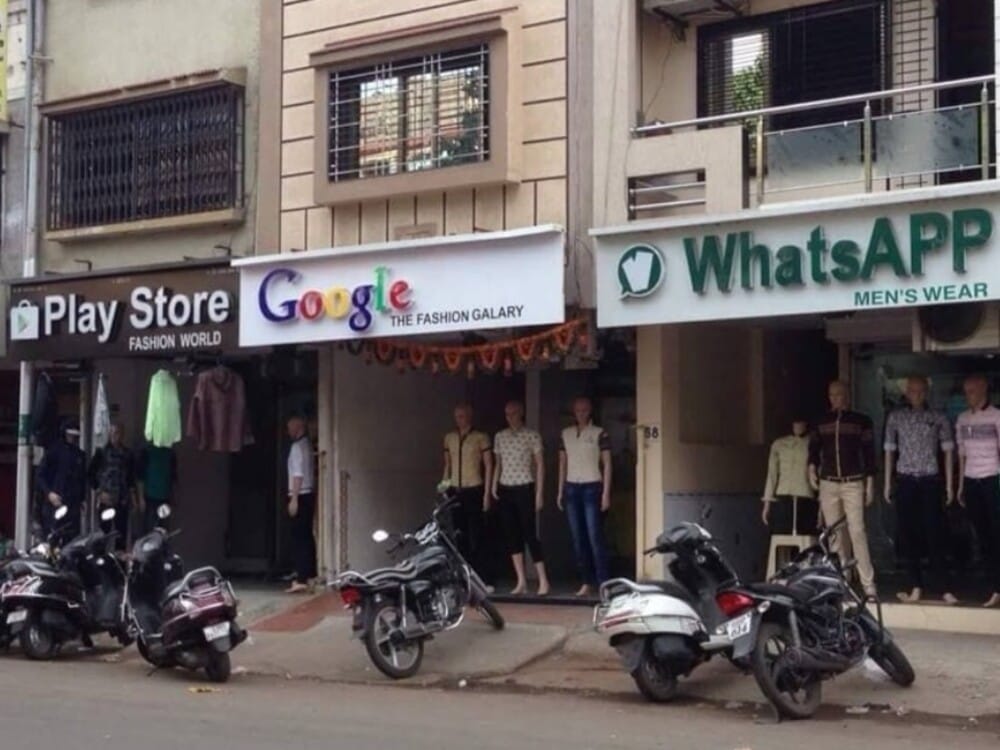 What's truly remarkable is that despite the prevalence of knock-off stores, home is never too far away in India. Whether you're looking for the latest fashion trends or a taste of familiar comfort, you're sure to find it in this diverse and vibrant country.
Onam Festival: Found in Kerala
At the start of the Malayalam year, Keralites celebrate Onam., which commemorates Vishnu's return as the avatar Vamana and honors Mahabali, who returned to earth.
The 10-day festival celebrates happiness and prosperity, and many Adi Mahasiswa (freshmen students) make fine 'Pookkalam' (flower carpets) to welcome the King spiritually. Other popular Onam events include the traditional Snake Boat Race and the Kaikottikali dance.
Gold and Diamond Contact Lens: Found in Mumbai
Here's some good news for those looking for an exclusive and high-end option to make their eyes sparkle! Dr. Chawan from Mumbai's Shekhar Eye Research Center has created a contact lens revolution. He designed soft lenses made of gold with small diamonds around them.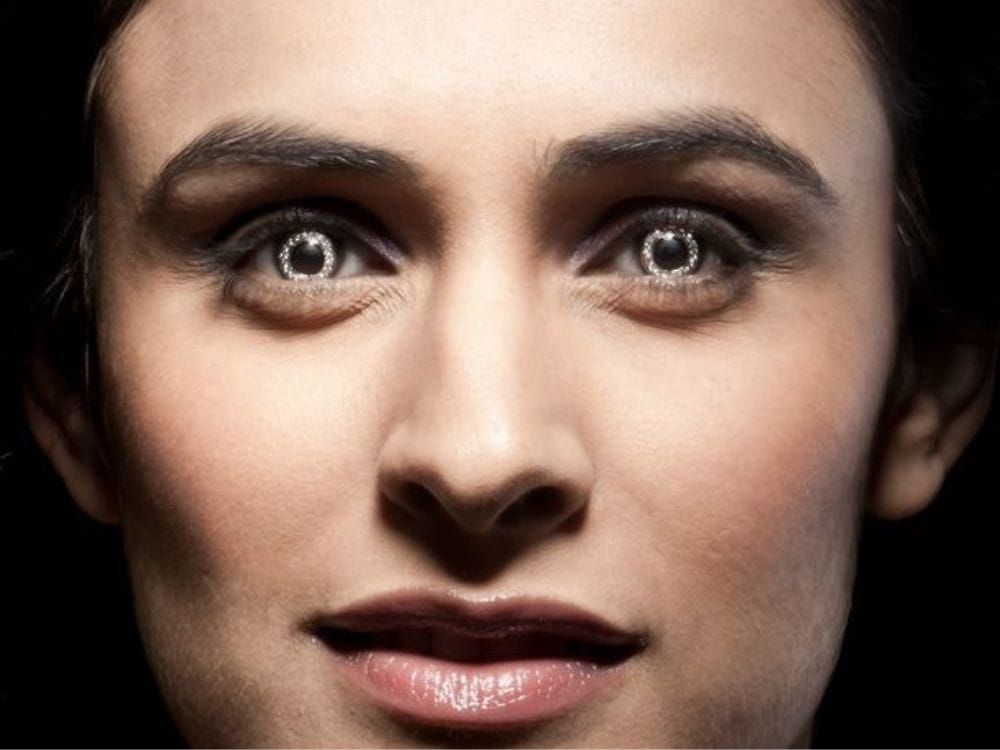 Priced at $15,000 per pair, the gems are placed not merely for fashion but to lessen ocular irritation and allow oxygen to flow. We don't know about you, but if we spend $15,000 on lenses, they'd better do much more than just accentuating our eyes (like shooting laser beams, perhaps?)
Animals on Public Transportation: Found Nationwide
India's public transport can be a gamble. First, you may not find enough room to board. If you somehow get in, the odds of finding a seat are low. And, if you get one, the next concern is who'll sit next to you.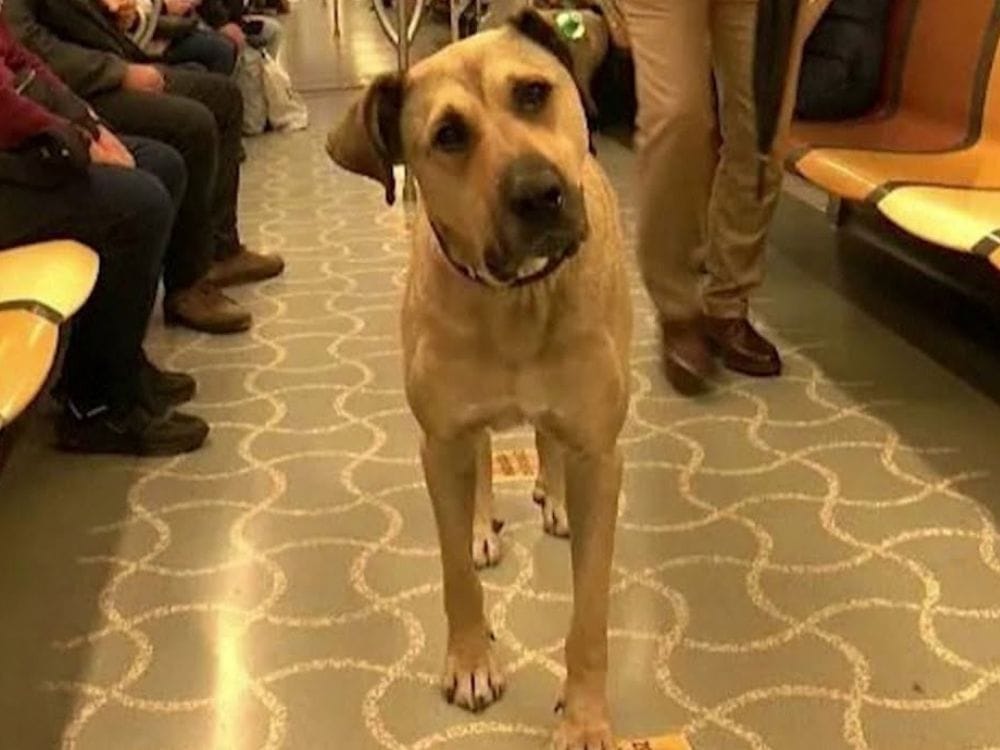 After all, your potential travel companion could be anyone, including a local cow. So, don't be shocked if an assortment of animals hops onto your bus.
Bus Hammocks: Found Nationwide
Due to India's dense population and public conveyance's insufficient seating, travelers often have to huddle together like sardines. You'll find people packed so tightly on trains they can't move. Yet, things are different on buses as some get innovative for cozy comfort.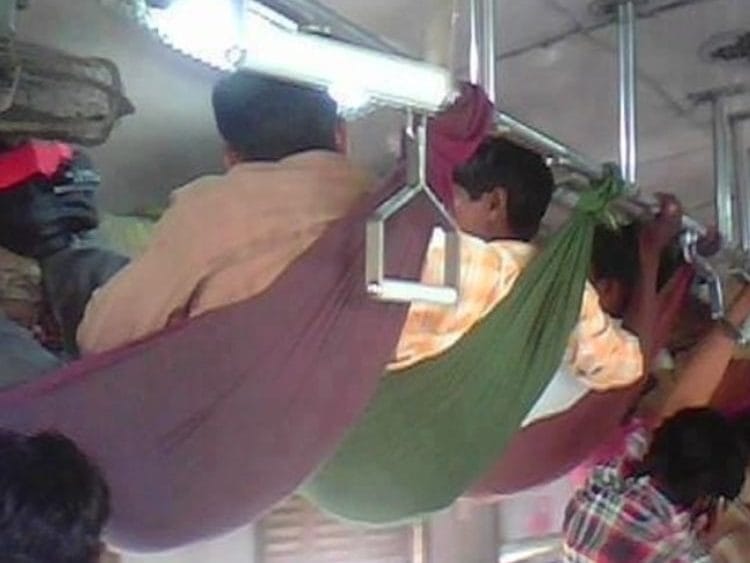 When traveling by bus, you'll often see people swaying cozily in hammocks left abandoned by other commuters. If they aren't available, a simple bedsheet can do the trick.
The Jewellery Car of Gold: Found in Mumbai
People often express their love for their prized possessions by giving them a makeover. In India, we see a car undergo a totally expensive transformation. Meet the jewelry car made of gold, an extremely expensive version of the cheapest car in history, the Tata Nano.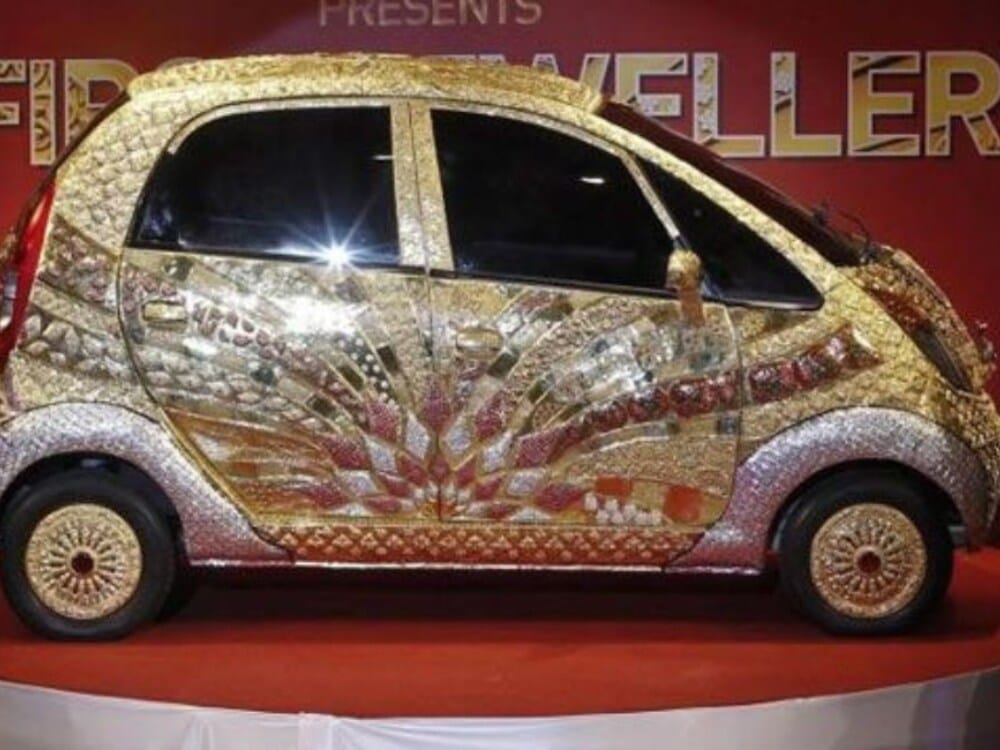 Goldplus celebrated five millennia of Indian jewelry-making by decorating Nano with 175 lbs of 22-carat gold plating, 33 lbs of silver, and 10,000 gems.
World's Largest Family: Found in Baktawng
When we think of India, three things come to mind: culture, food, and population. Even though India is one of the most populated countries in the world, Ziona Chana's family still blows our minds.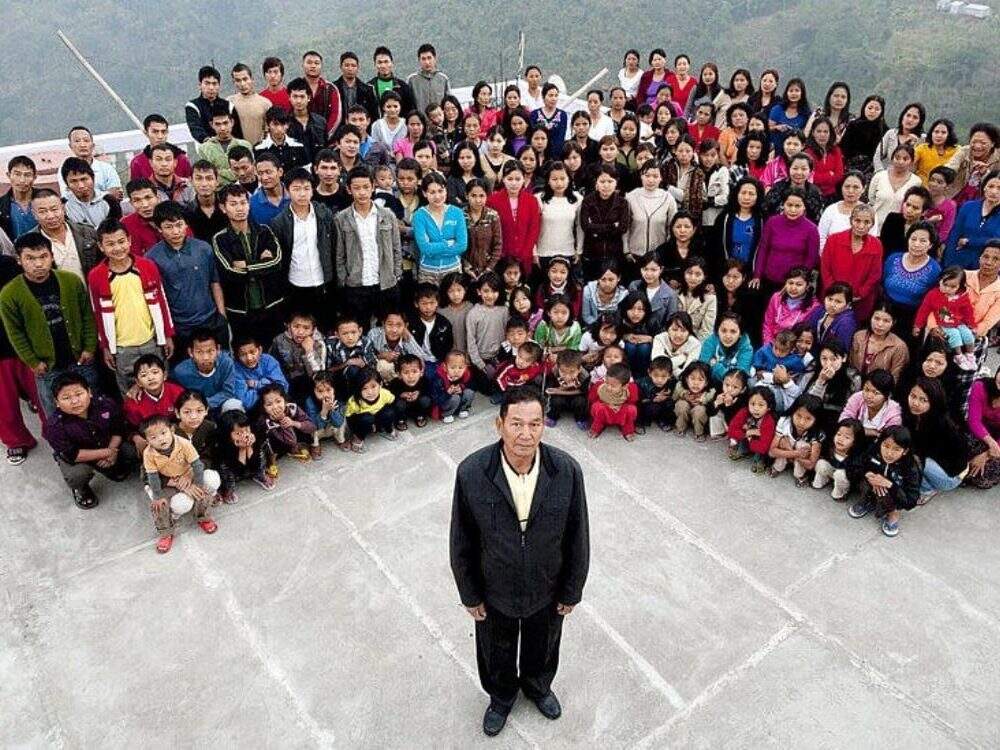 This man had 39 wives, 94 children, and 33 grandchildren at his passing in 2021. Add all that up, and we get the largest family in the world, with 181 family members. With a family that large, we bet their family reunions were more like festivals.
Mysterious Skeleton Lake: Found in the Himalayas
India is home to the Himalayan mountain range. This range hosts some of the world's tallest peaks, breathtaking views, and haunting tales. There is a lake named Roopkund, 16,470 feet above sea level, where around 300 skeletons were found.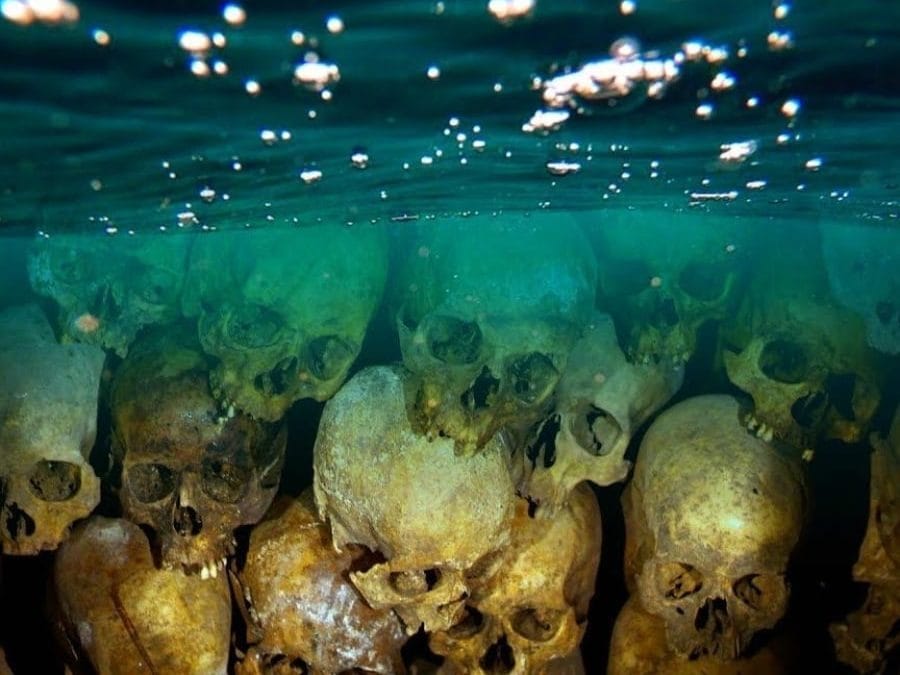 Many scientists have created different theories about this. For example, some skeletons found under the lake's surface are thought to have been hit by a hailstorm in the 9th century.
Step Wells: Found in Gujarat
If you are in Gujarat, you must visit the magnificent step wells. The origin of these wells has yet to be discovered. However, it is widely accepted that they were built around the 6th century. Initially constructed to retrieve water, the well is now a famous tourist attraction.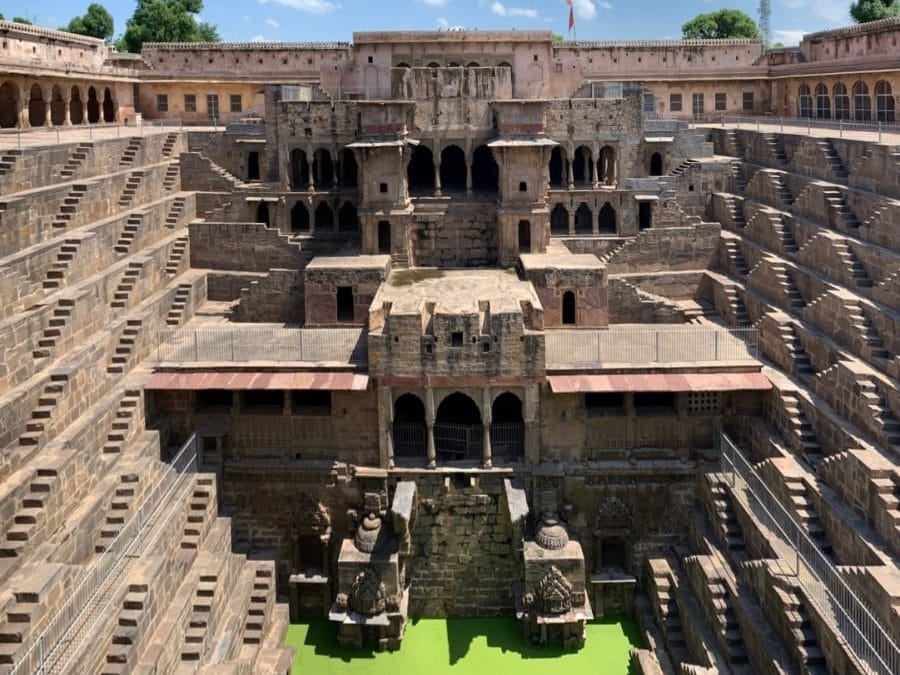 Out of these wells, the largest is 100 feet deep. Its name is Chand Baori, and if you want to descend to its bottom, you have to walk down 3,500 stairs.
Gold-Encrusted Donuts: Found in Various Locations
We trust India to give us some of the world's most interesting, unusual, and bizarre things ranging from giant wells to golden temples. One such thing we can't find elsewhere is a gold-encrusted donut.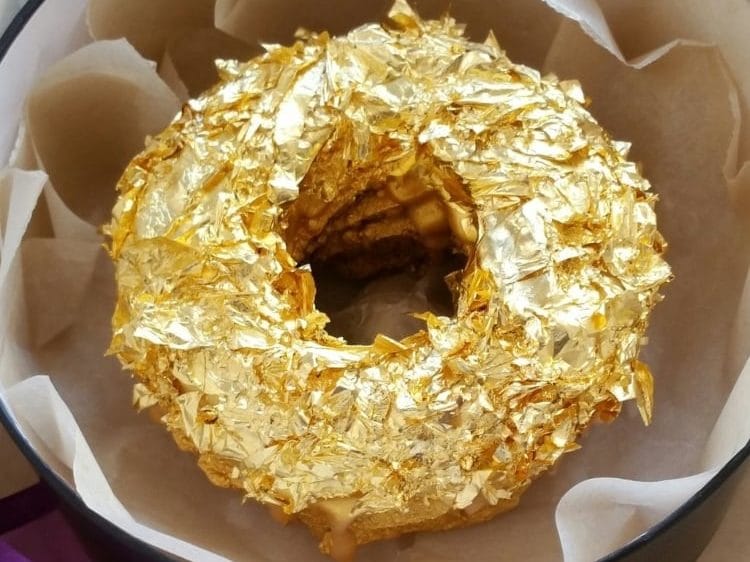 If someone wanted this donut, they would have to pay around $100. So while it looks fantastic, we wonder what it actually tastes like.
$2 Billion Mansion: Found in Mumbai
Mumbai's skyline is unique and stands out from the rest. This structure belongs to Mukesh Ambani, one of India's wealthiest entrepreneurs. Antilia, his 400,000-square-foot abode, has 27 floors, each crafted from different materials.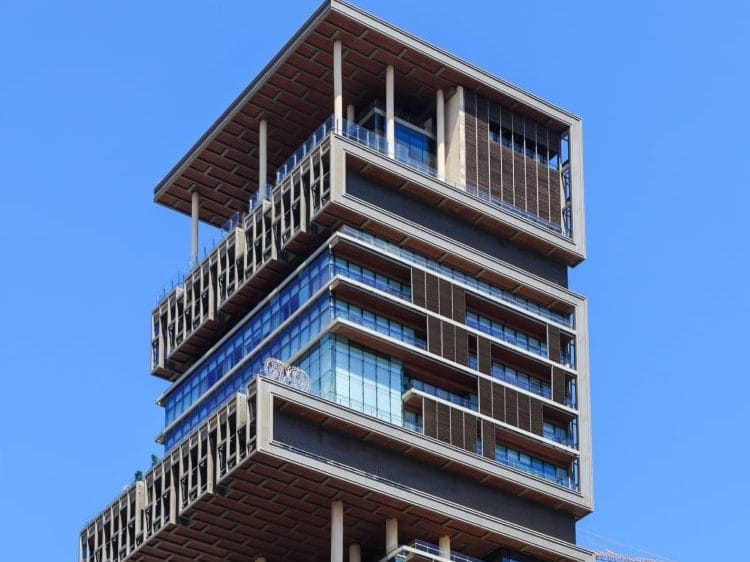 From three helipads to a 50-seat theatre, it has everything one could dream of. It's even able to withstand an earthquake of magnitude eight and houses up to 600 staff. No wonder its estimated cost is second to Buckingham Palace.
Black Diamond iPhone: Found in Various Locations
If you thought a regular iPhone was impressive, the limited edition iPhone 5 Black Diamond takes it to the next level. This exclusive device is adorned with 24-carat gold and features a sapphire glass screen, making it a true work of art.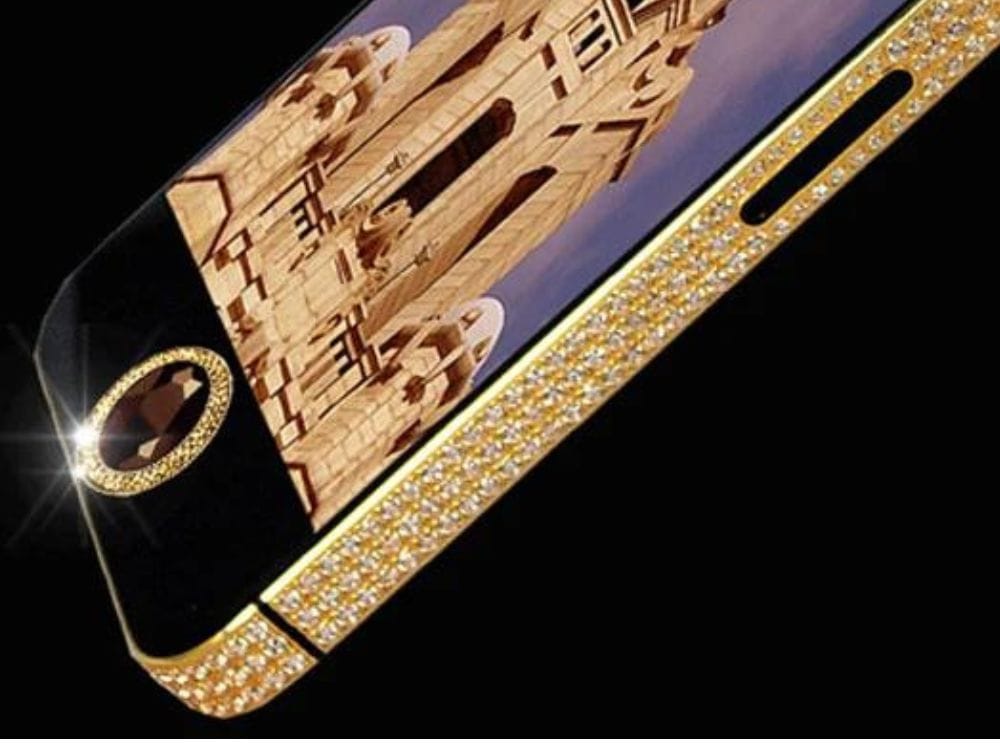 But what sets it apart is the home button, replaced by a single, 26-carat deep-cut black diamond, and the phone's frame, encrusted with 600 diamonds. At a jaw-dropping $15 million price tag, this phone is not for the faint of heart. But it's the ultimate statement of luxury and extravagance for those who can afford it.
Shirt Made of Pure Gold: Found in Datta Phuge's Wardrobe
Datta Phuge, an Indian businessman, got the nation talking with his gold shirt. This extravagant item boasts a velvet base embellished with 100,000 sparkling stones and 14,000 flowers of 22-carat gold.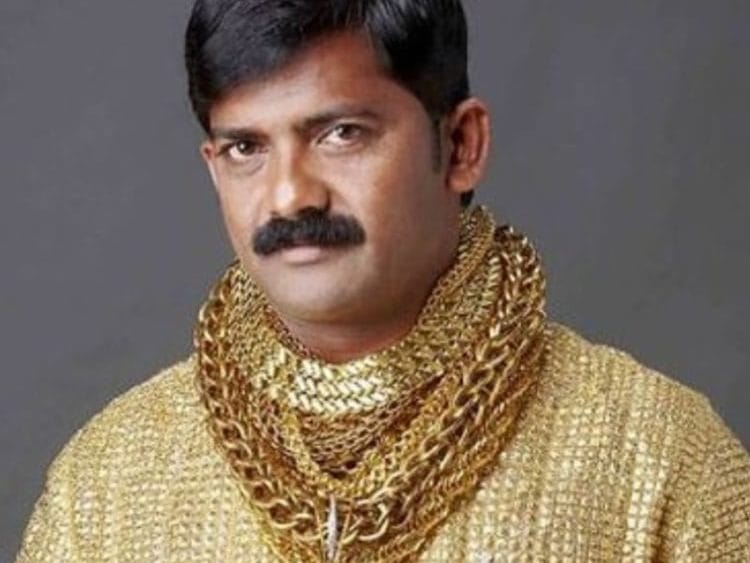 To top it off, the seven buttons were specially chosen from the Swarovski collection. Estimated to be around $240k, it earned Datta an entry into the Guinness Book of World Records for the most expensive shirt. This is a true testament to India's love of gold!
Temple of Rats: Found in Deshnoke, Rajasthan
Rats are the last thing one would consider holy. Yet, despite the traditional view of rats being carriers of disease and wreaking havoc, devotees of Karni Mata Temple in Deshnoke see them in a completely different light. At this temple, rodents are treated as divine presences.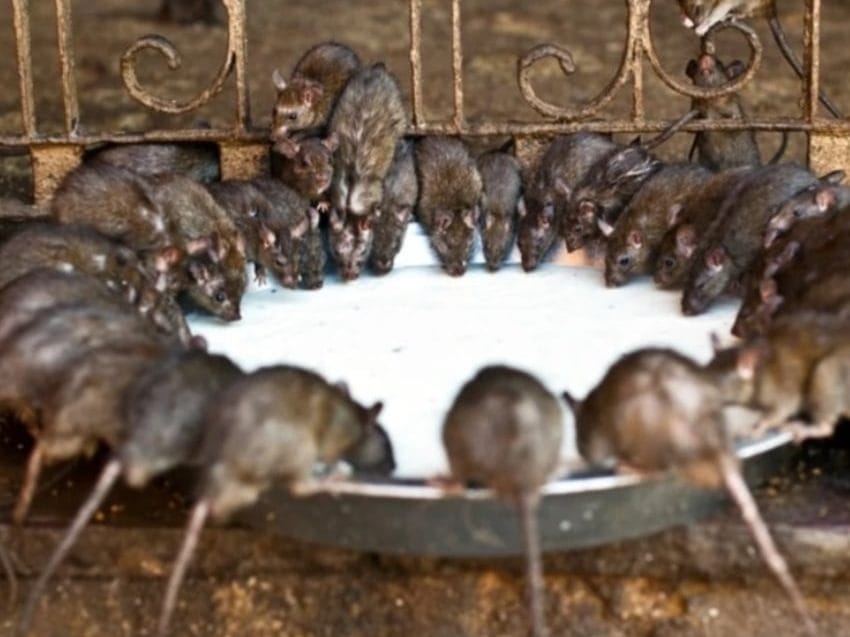 More than 25,000 of them roam the temple grounds, scurrying between devotees. Spotting a white rat in the crowd is a sign of good fortune.
The Taj Mahal: Found in Agra
The ever-captivating Taj Mahal stands as a symbol of love, built by Emperor Shah Jahan to memorialize his beloved wife, Mumtaz Mahal. This ivory-white Mughal architecture blends Indian, Persian, and Islamic elements and is admired worldwide.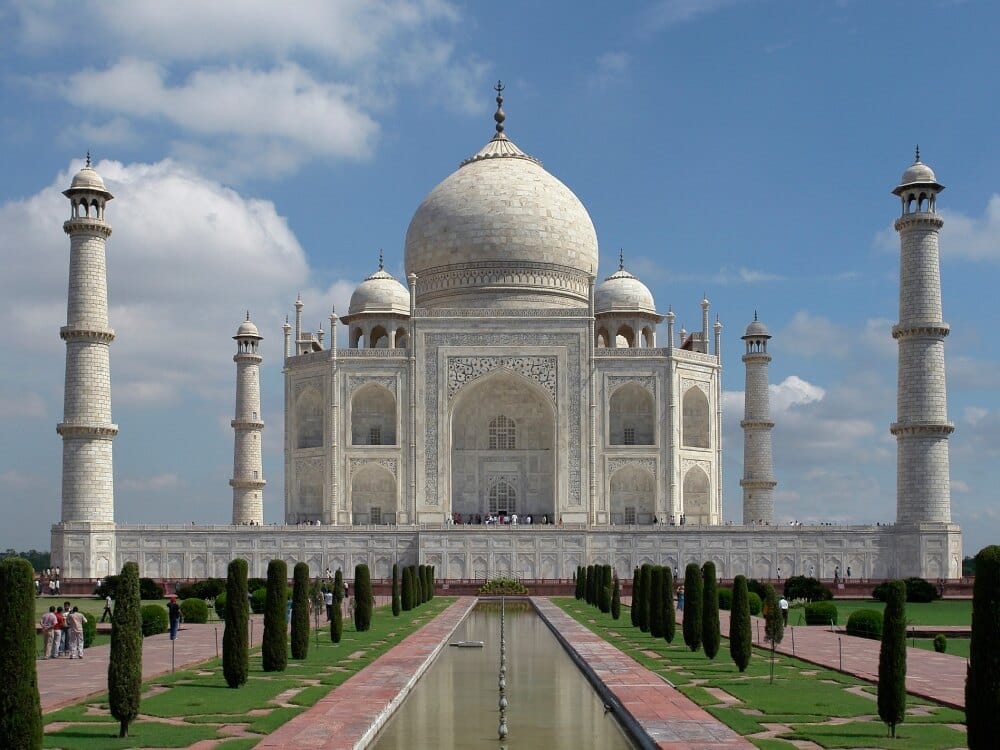 Now a UNESCO World Heritage site, the Taj Mahal is a sight to behold, especially at sunrise and sunset. As the sun slowly sets across the horizon, the rays cast shimmering brilliance on the ivory-white Taj Mahal.