Vegan Social Media Star Passes Away from Fatigue and Hunger After Surviving on a Diet of Exotic Fruits
Russian influencer and raw vegan chef Zhanna Samsonova passed away last week from starvation and exhaustion.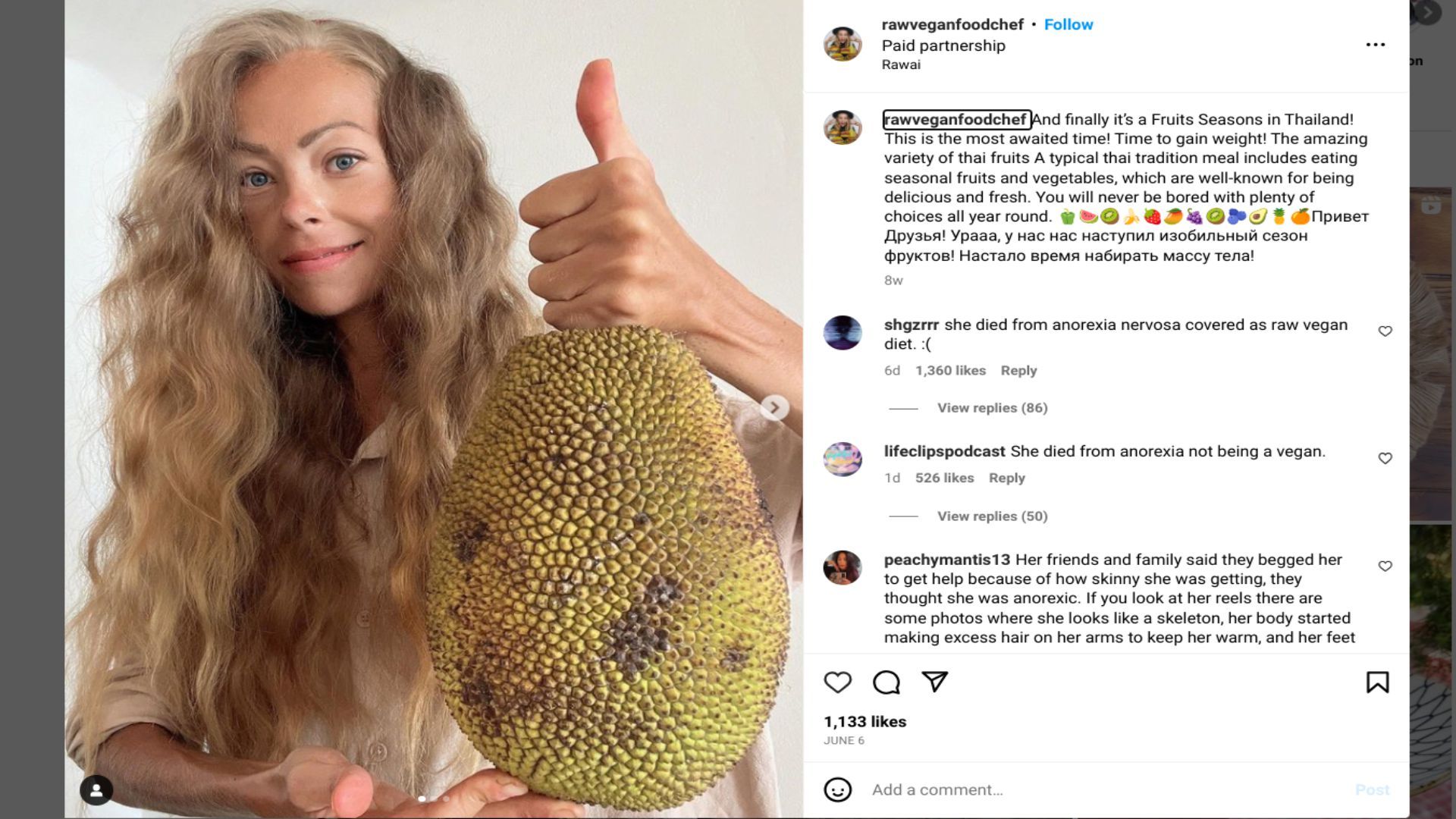 Reports state that for five years, her diet has consisted solely of seeds, fruit, smoothies, and juices. However, in recent months, her diet and physical health had become increasingly concerning for those who knew her.
How Exactly Did She Die?
On July 21, the 40-year-old Russian living in Thailand reportedly died from a "cholera-like infection," which was intensified by exhaustion.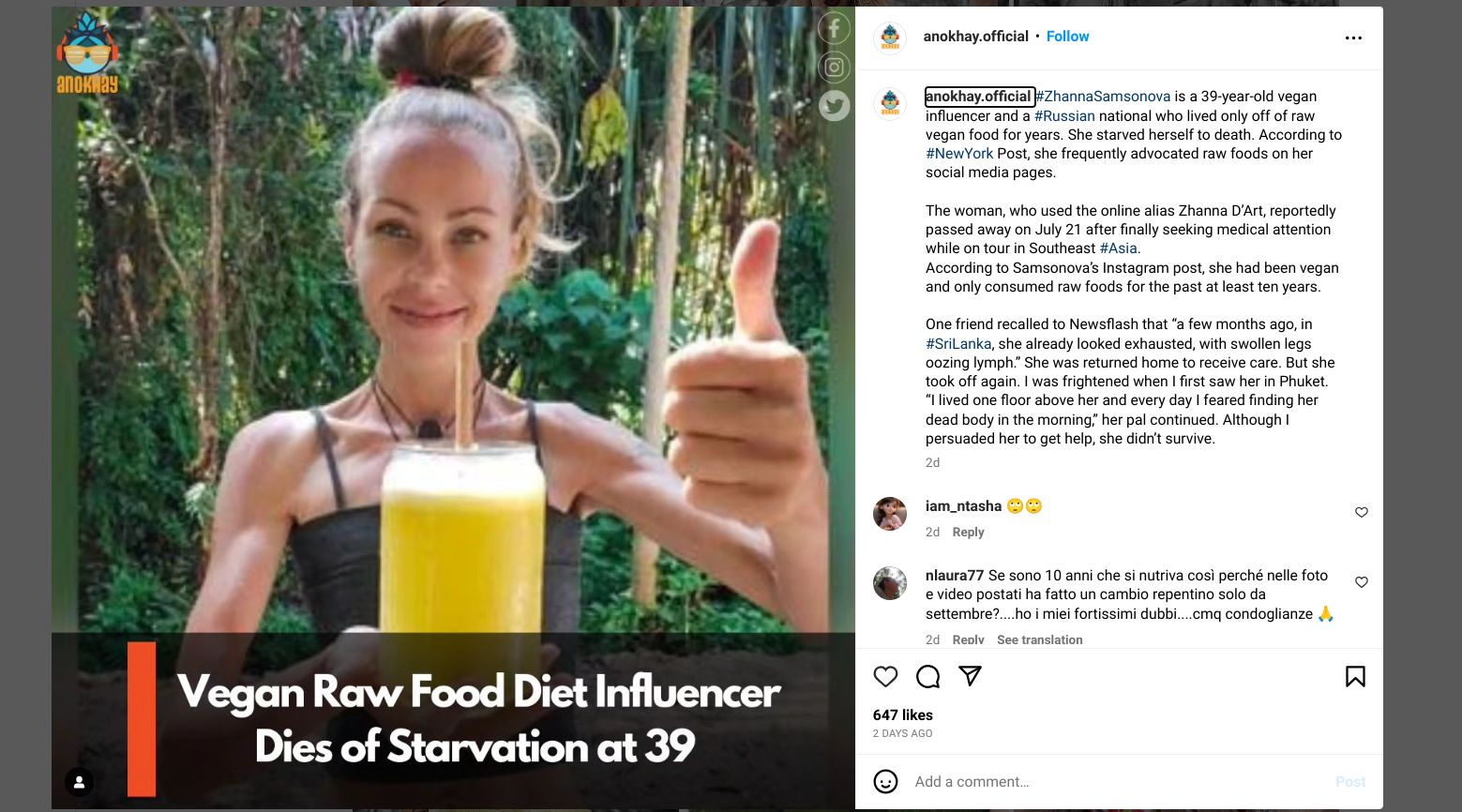 Zhanna's friends reported that she was very unwell in the months leading up to her passing. Although the exact cause of death has not yet been confirmed, most believe that her extreme diet is what caused her untimely death.
What Did Zhanna Samsonova (D'art) Really Eat?
It's important to understand that Zhanna D'art wasn't your typical vegan. While most vegans refrain from eating any animal meat or by-products, Zhanna's diet was far more extreme. She supposedly exclusively ate raw foods, essentially consisting of exotic fruit and some vegetables.
However, while she posted impressive raw meals, many are saying that Zhanna wasn't actually eating those meals.
What Does the World Have to Say About It?
Although her Instagram boasts recipes for well-balanced raw meals, a source told the press that for years, Zhanna was exclusively eating fruit, specifically the exotic fruit called durian.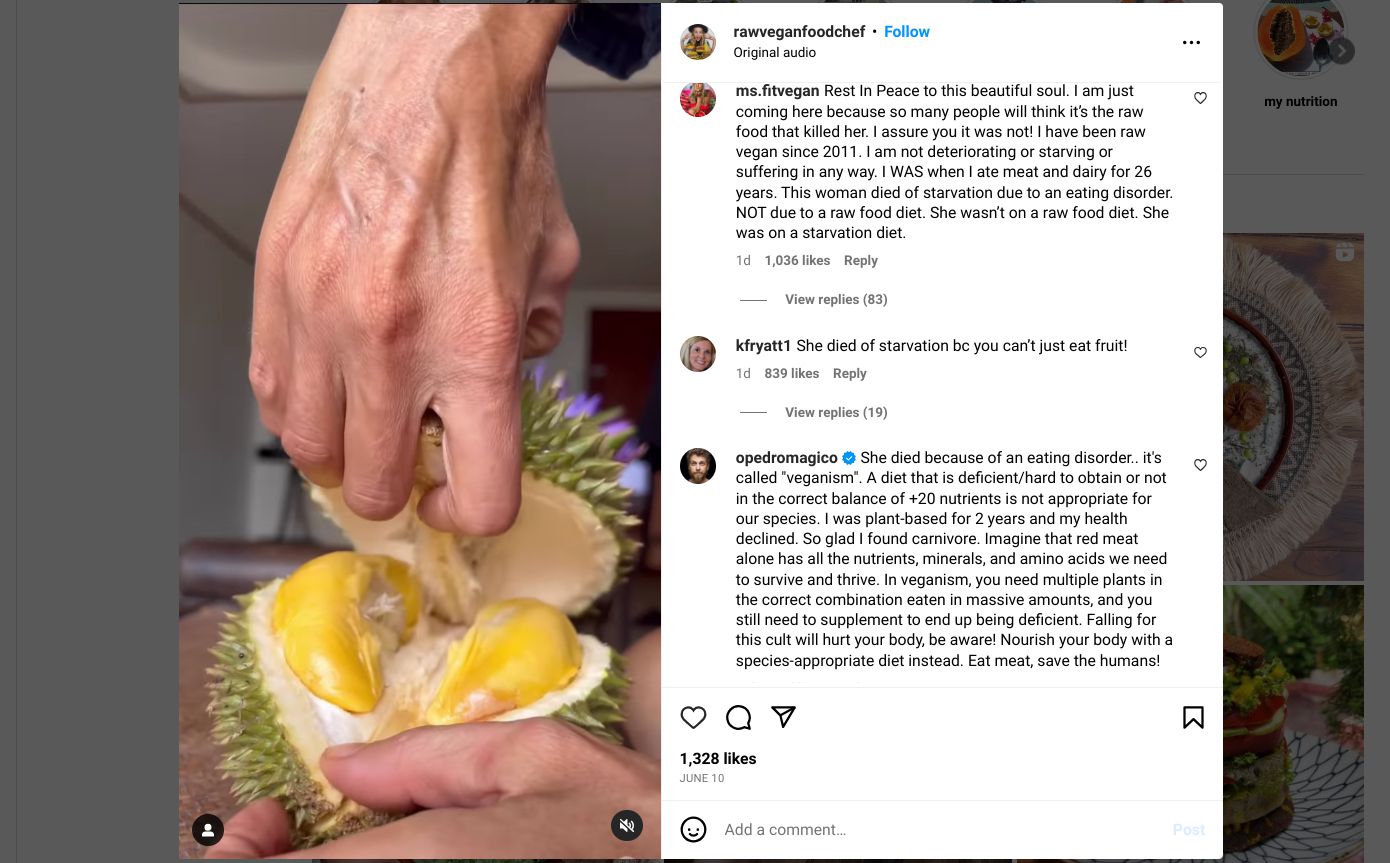 The consensus is that Zhanna didn't actually die from a raw vegan diet but from an eating disorder. By restricting so aggressively, Zhanna was not receiving the nutrients she needed to survive.
Can You Live on a Raw Vegan Diet?
Eating a raw vegan diet is not necessarily a life-threatening choice. There are several other raw vegan accounts on Instagram that show that you can successfully eat more than 2,000 calories per day on the diet.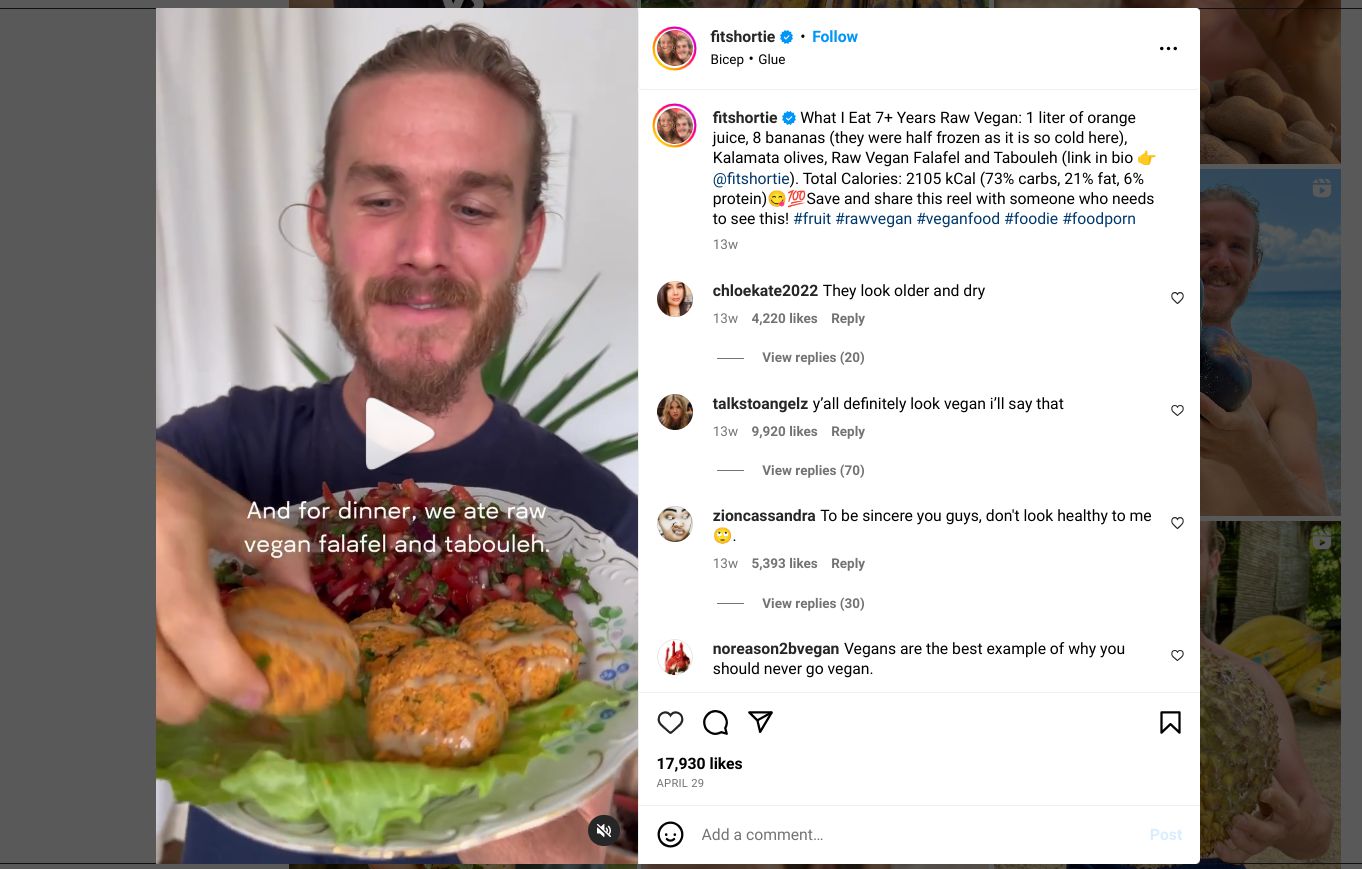 However, those who choose this diet need to be extremely careful to ensure they are receiving the vital nutrients humans need to survive.