Woman Bumped Off Flight Shares Secret for Getting Compensated
These days, it seems major airlines are becoming less and less accommodating. Frustratingly, overbooking flights and then bumping customers has become commonplace in the industry.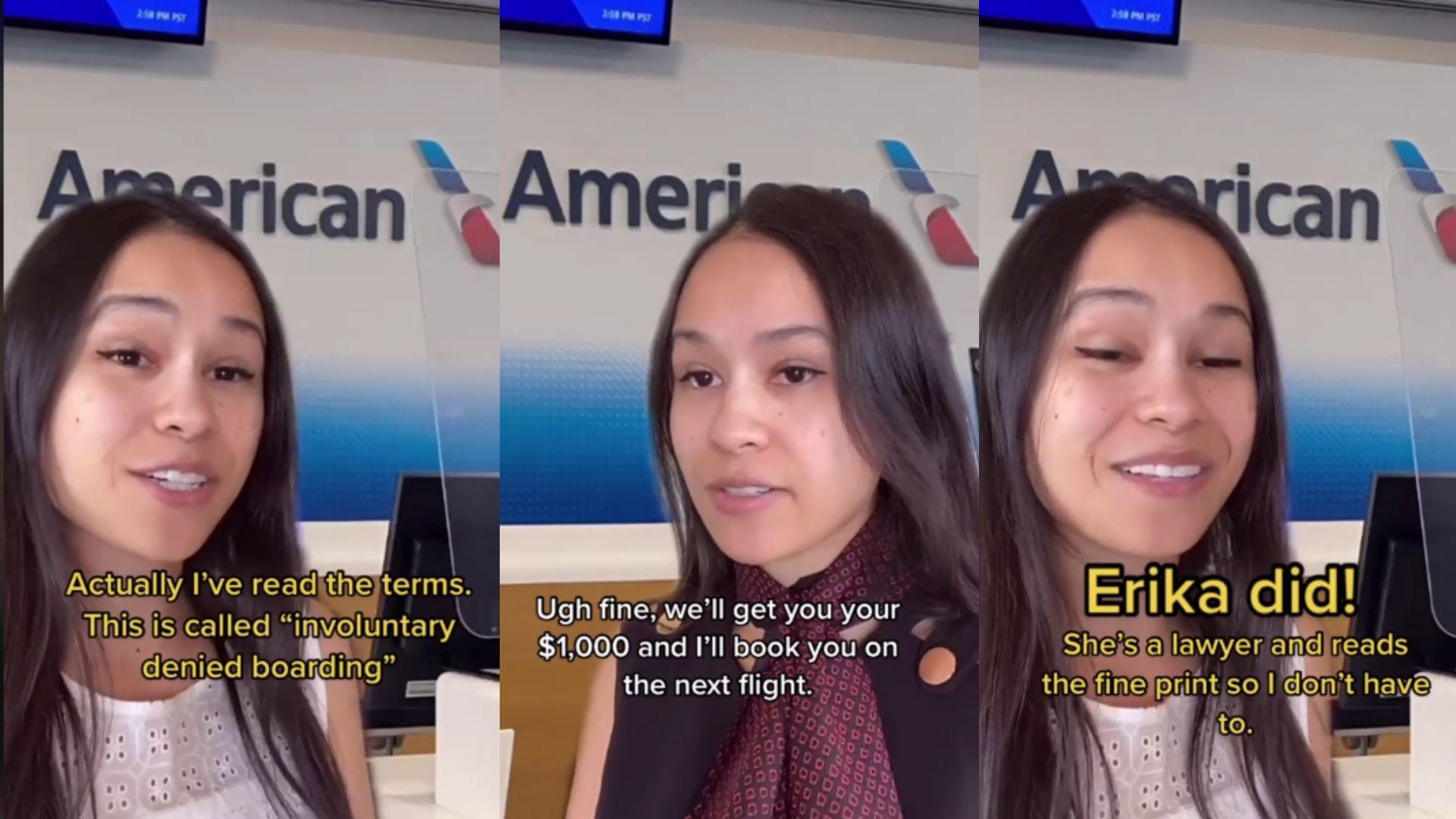 A video posted to TikTok by Erika Kullberg has gone viral after she explained to the world how to get compensated if that happens to you.
Who Is Erika Kullberg?
Erika Kullberg is a TikTok-famous lawyer with more than 9.3 million followers. Her catchphrase is "She's a lawyer and reads the fine print so you don't have to," and all of her videos are essentially how-tos.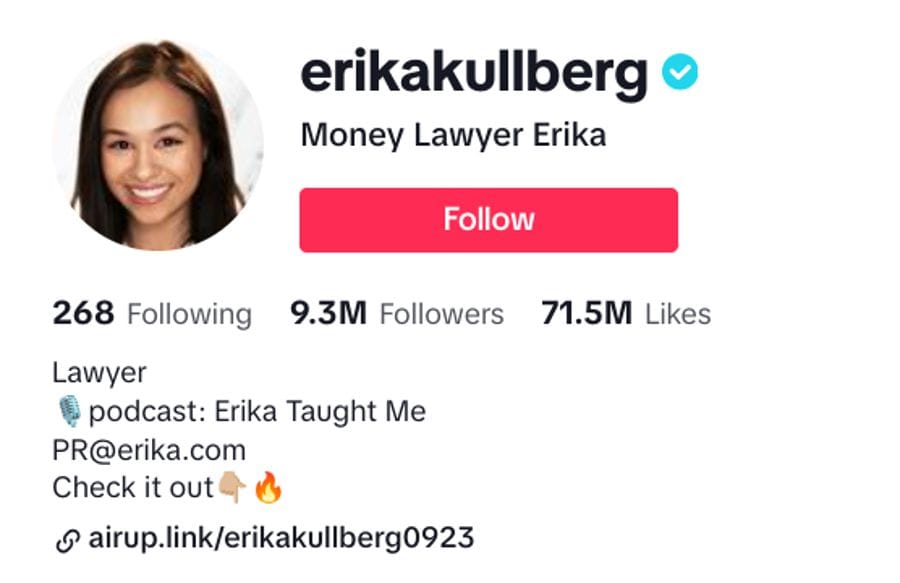 Kullberg even has a popular podcast called Erika Taught Me with Erika Kullberg, on which she explains topics such as how to start a line of credit for your children, negotiate a proper salary, and even get a free iPhone.
One of Erika's Most-Viewed Videos
One of Erika's videos explains exactly how a person who gets bumped from a flight can get the compensation they legally deserve—it has 6.3 million views.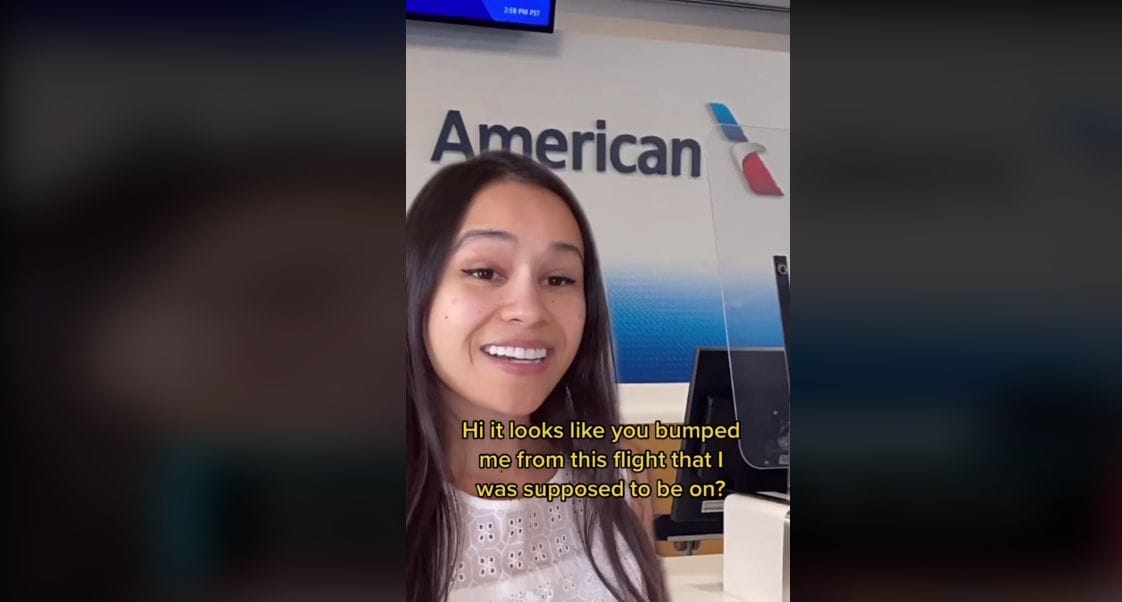 The video portrays Erika playing the role of a customer and airline crew member, playing out exactly how the conversation would go in real life.
Why Do Airlines "Bump" Passengers?
First, Erika explains that many airlines will book more seats than they have on a flight, assuming that not everyone will show up.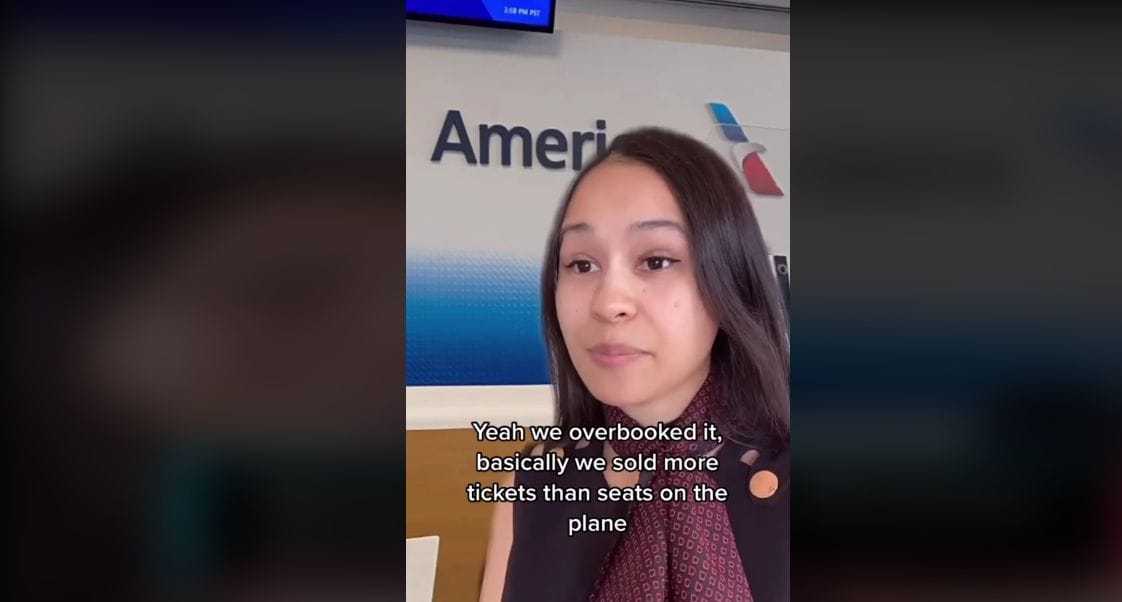 However, if all passengers do arrive ready to fly, they have to "bump" some people to the next available flight.
Airline Staff Will Not Offer Any Compensation
She then explains that during the initial interaction in which an airline attendant discloses that a flight is overbooked, they will almost never offer any kind of compensation.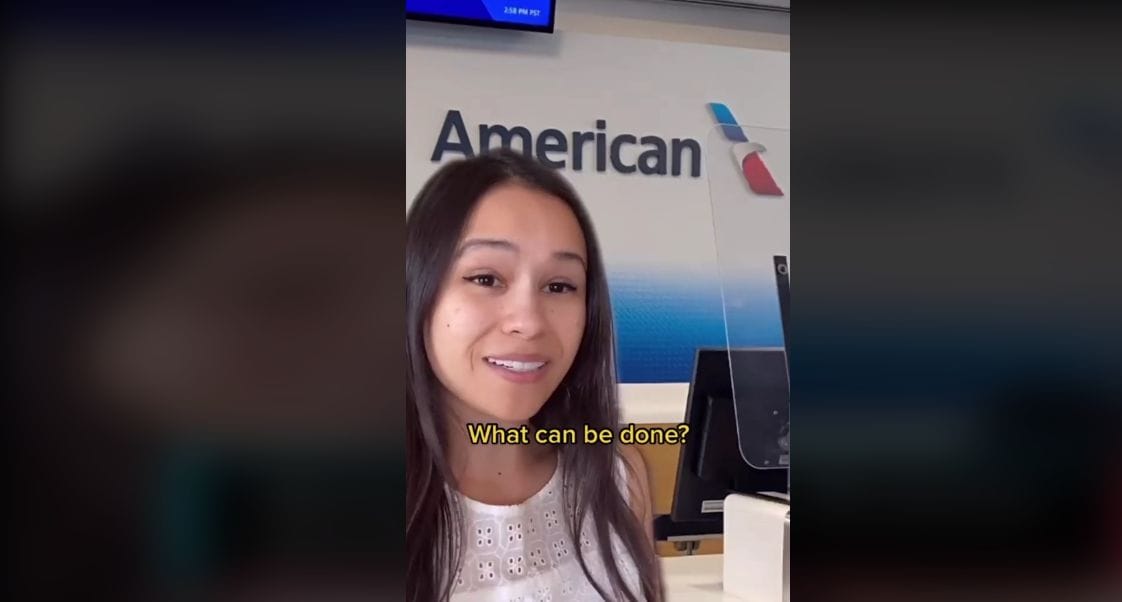 The customer must always ask for it, and getting the money they're rightfully owed will work much better if they knows their legal rights.
What Is Involuntary Denied Boarding?
She then goes on to clarify that according to the Department of Transportation, there is something called "involuntary denied boarding."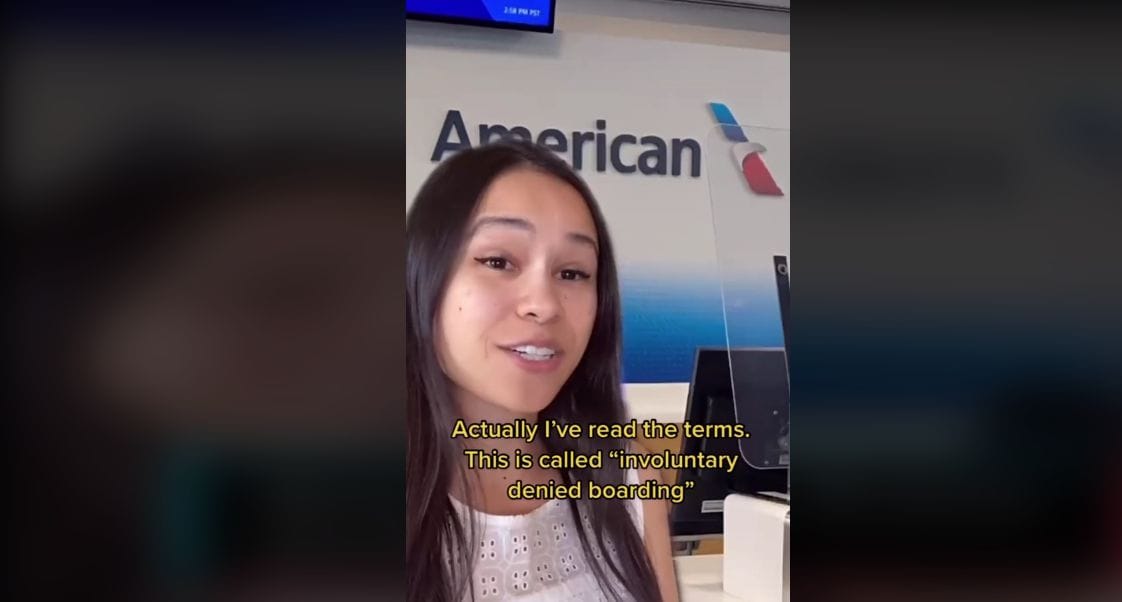 Involuntary denied boarding is apparently an aspect of airline travel that details exactly how much compensation a person is allotted for getting bumped off a flight.
Determining How Much a Customer Gets
According to Erika, guidelines specifically say that a person who has to wait for more than two hours after their original departure time deserves four times the cost of the original one-way fare.
In the video, Erika shows a screenshot that says, "0-1 hour arrival delay: No compensation, 1-2 hour arrival delay: 200% of the one-way fare… over 2 hour arrival delay: 400% of one-way fare."
The Maximum Available Compensation
It's important to note that the law does include a cap on the compensation amount. In other words, if the customer spent $1,000 on the flight, they will not be receiving $4,000 for being bummed.
For flights that are delayed less than two hours, the cap is $775, while for those forced to wait more than two hours, the maximum payout is $1,550.
Always Mention the Department of Transportation
When it comes to getting money from companies, Erika explains that one of the best things you can do is cite a government agency that creates industry-wide policies.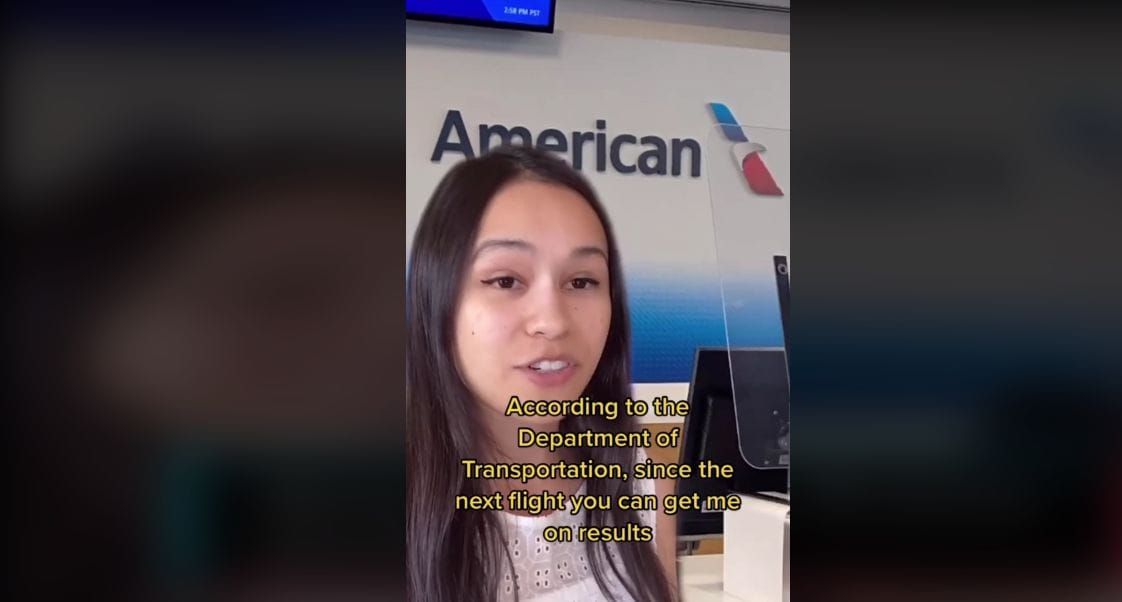 Erika recommends saying these words exactly: "According to the Department of Transportation, since the next flight you can get me on results in more than a two-hour delay, I'm entitled to four times the cost of my one-way fare."
The Airline Is Required to Pay
Erika claims that next, the airline will absolutely have to pay the appropriate compensation for removing someone from their pre-booked flight and offering a later departure.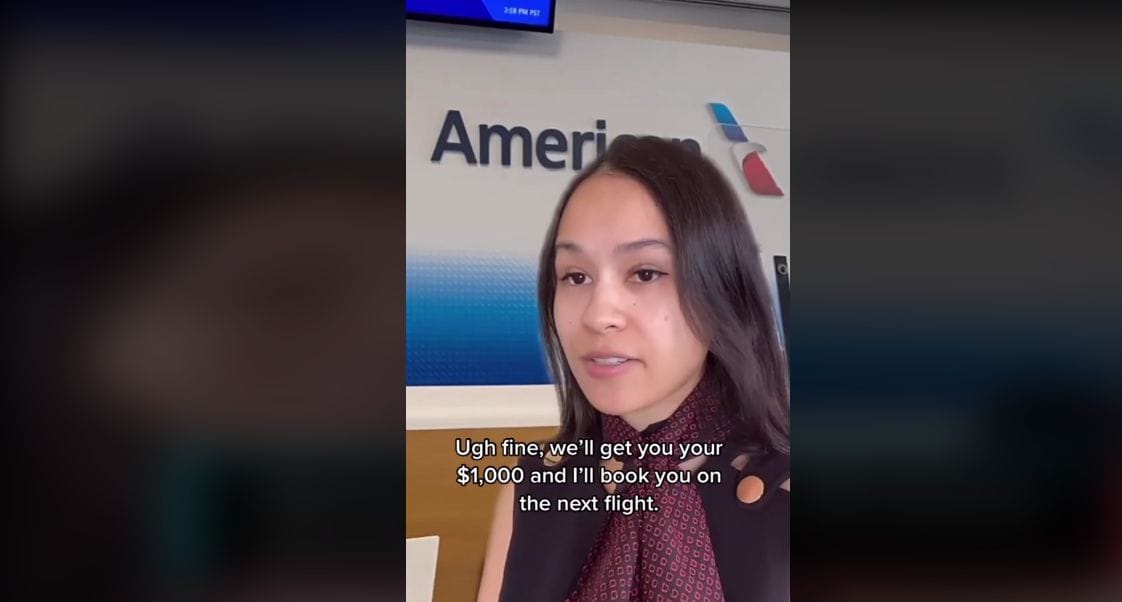 Although they will likely be disappointed and may have to speak with their manager before authorizing the payment, the whole interaction shouldn't take longer than a few minutes.
Doing the Grunt Work So You Don't Have To
The now-famous video ends with Erika telling her viewers that she "reads the fine print so that [you] don't have to," and encouraging those who saw the video to follow her TikTok page for more helpful information.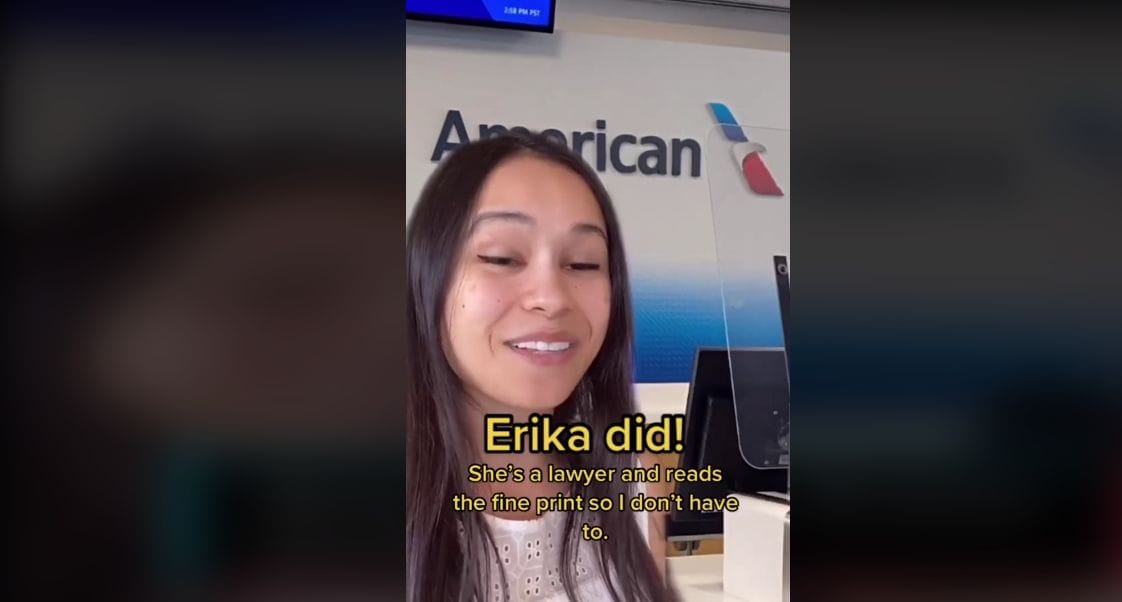 And while Erika certainly has built a brand and makes significant income from her videos, she also creates this content in order to really help people get what they deserve.
Getting the Legal Compensation Deserved
There are a wide variety of videos on Erika's TikTok page specifically focused on getting people the legal compensation they are owed.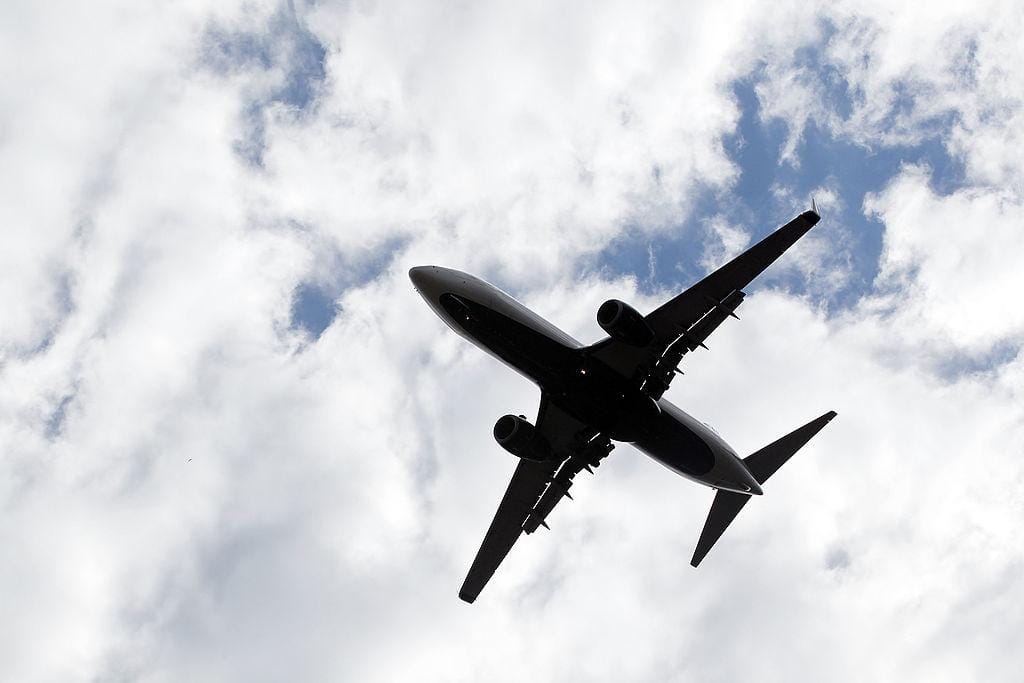 Especially for those who spend a lot of time flying, watching Erika's TikTok videos can actually help save a lot of money and even get you paid when things go wrong.