Woman Finds The Most American-Themed Bar in Iceland and Can't Believe What She Finds Inside
In Reykjavík's vibrant setting, a traveler discovered the intriguing American Bar. This establishment promises an endearing fusion of Icelandic ambiance with a heavy dose of American nostalgia.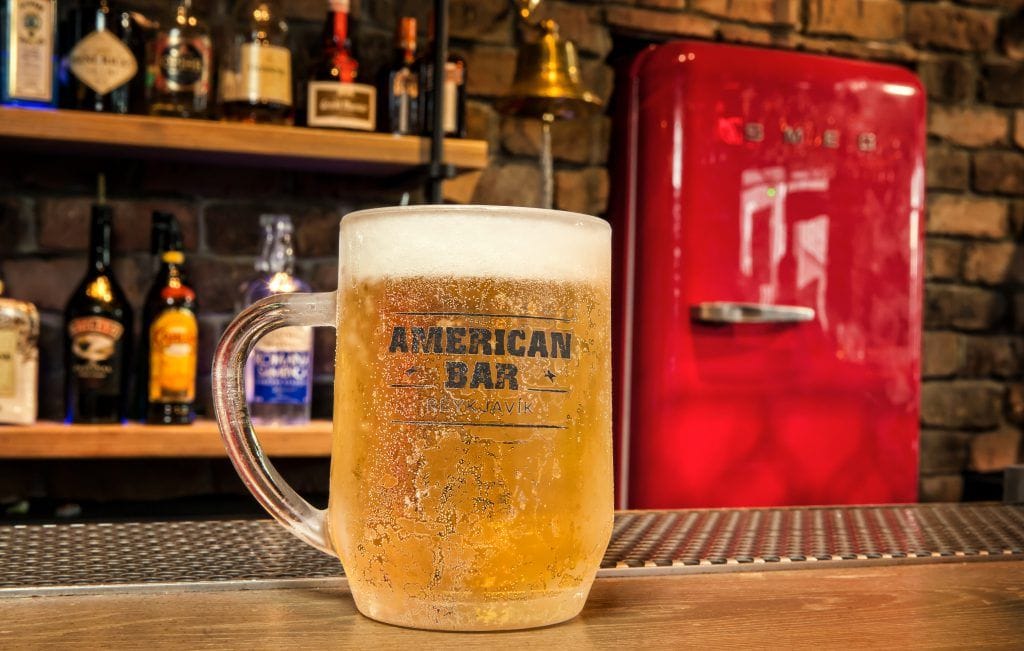 It's a place where cultural curiosities beautifully intertwine, and it has the potential to be a hotspot for international travelers, especially Americans.
Location Unveils an American Surprise
Nestled close to the famed Rainbow Street, the bar entices its guests with an unmistakable Uncle Sam statue.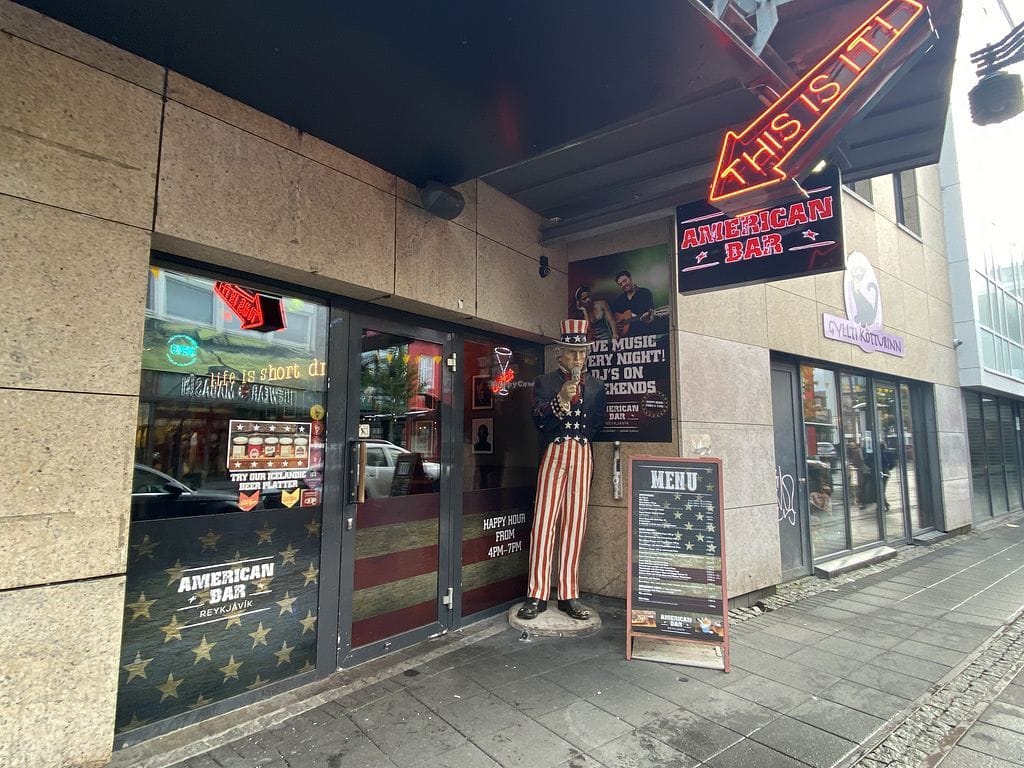 Vibrant neons and American flags mark its presence, standing as a beacon of America amidst Iceland's historic streets.
Inside: Echoes of New York City
As the traveler ventured in, the space unfolded like a classic New York diner.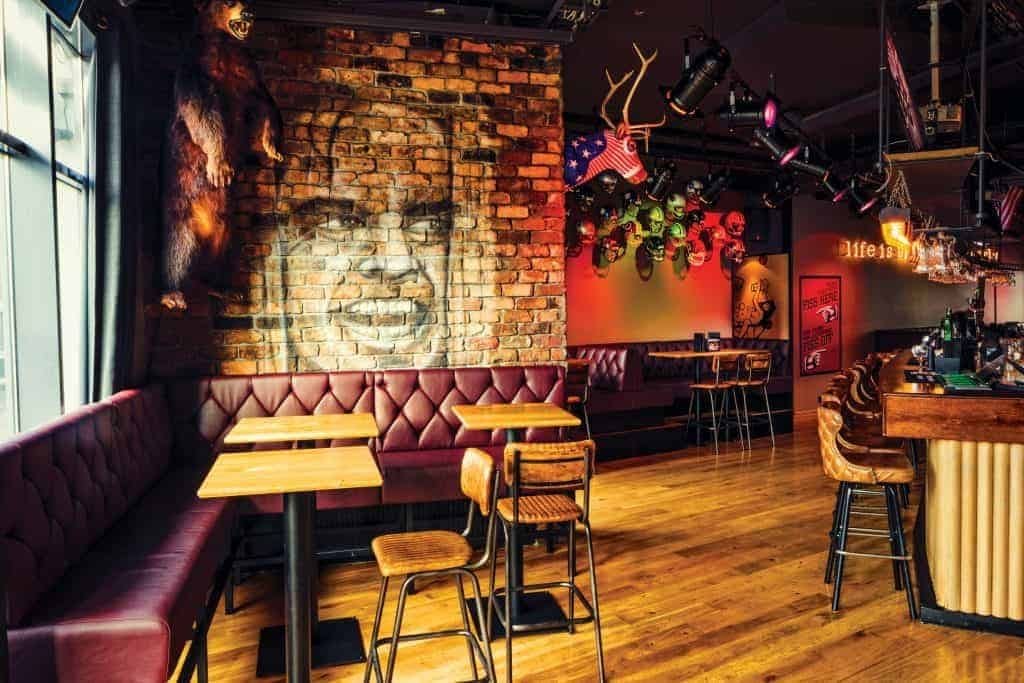 The familiar design, combined with an array of seating options, made the traveler feel she'd been transported to one of Manhattan's iconic eateries, blending familiarity with the exotic allure of Iceland.
Celebrating American Culture
Every corner of the bar celebrated iconic American imagery. Decorations ranging from Statue of Liberty replicas to a medley of sports memorabilia caught her eye.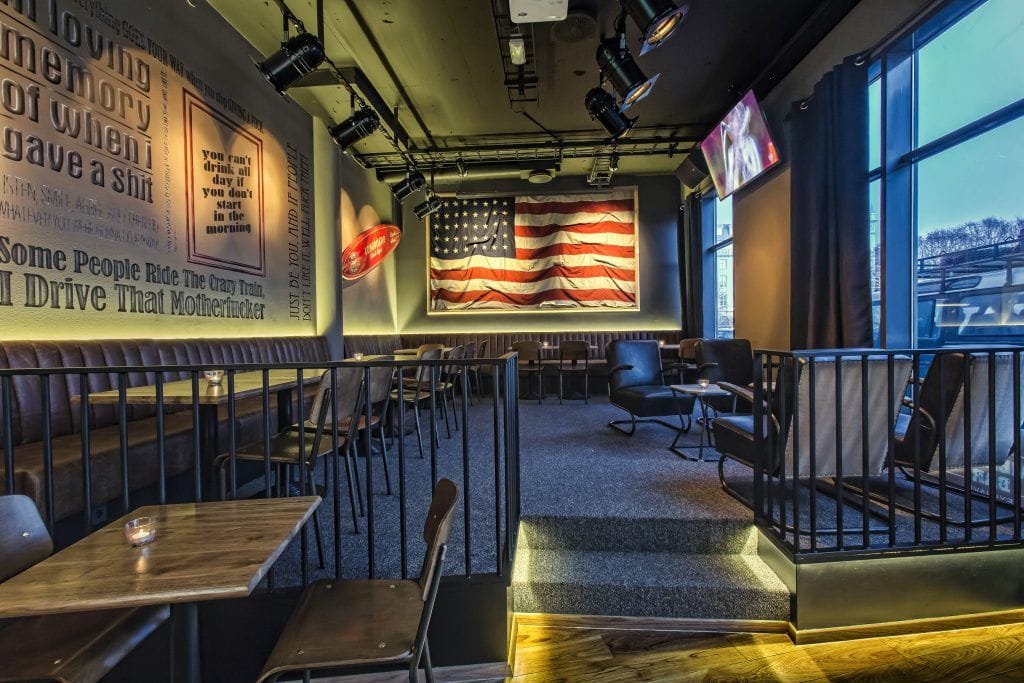 The playful spirit of the establishment was easy to see, with its shining neon signs and American pop culture references scattered around the bar.
Saluting America's Brewing Craft
The drinks menu piqued her interest. Over fifty beer varieties hinted at the bar's passion for America's diverse brewing culture.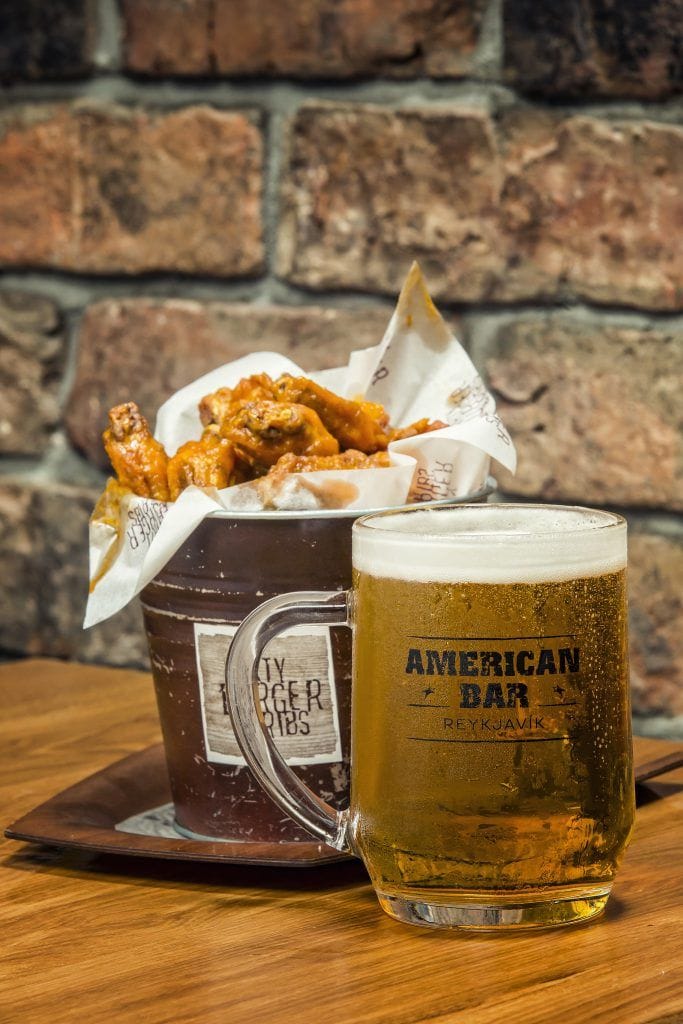 Each listed beer seemed to offer its unique tale, promising a taste of adventure.
Savoring American Delights
The hearty menu, brimming with American favorites like cheeseburgers and ribs, tempted her senses.
The dishes, priced similarly to New York standards, indicated a commitment to both quality and value.
High Praises and Recognition
Though she didn't try the food herself, online reviews, like those on Tripadvisor, echoed the bar's commendable reputation.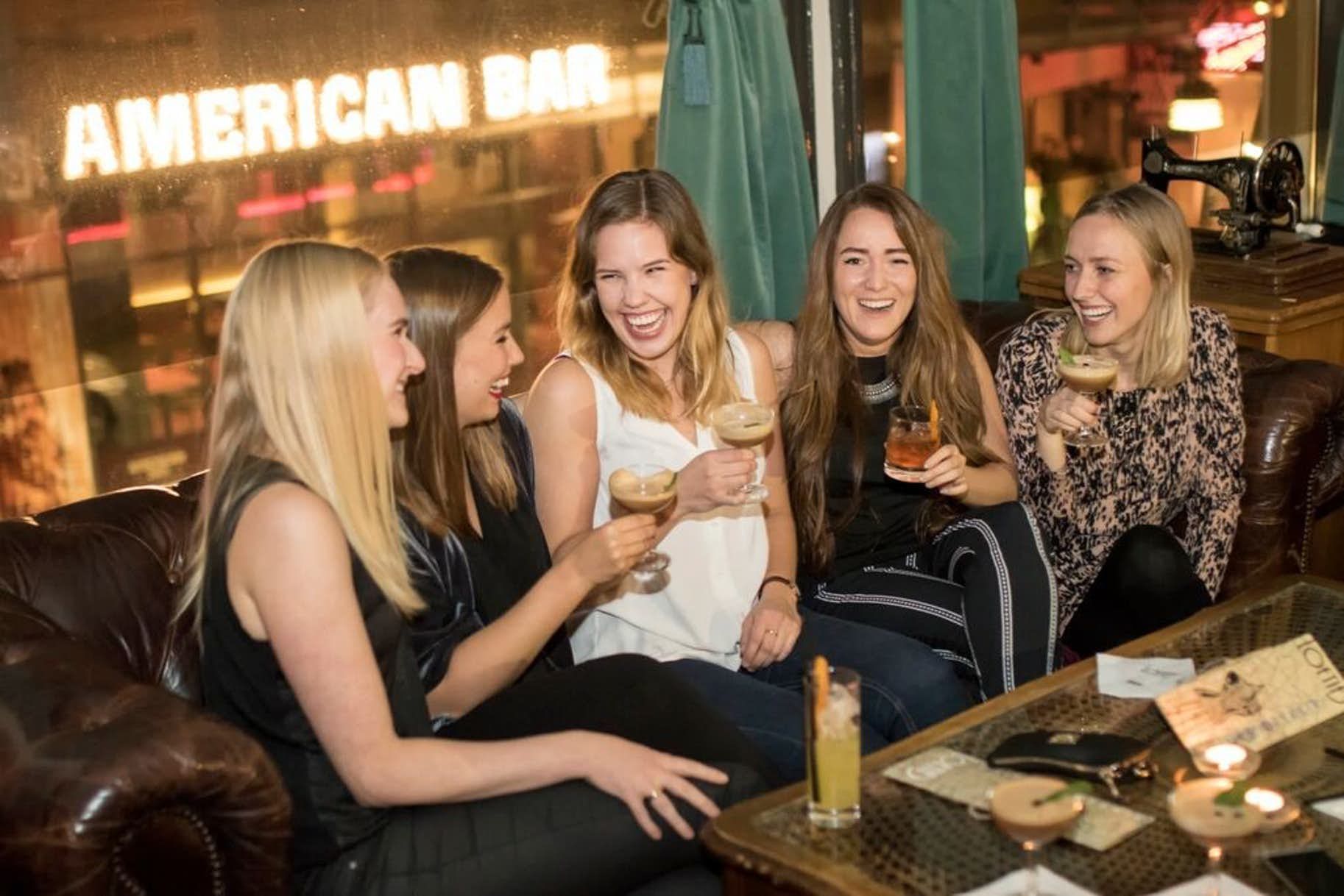 Glowing testimonials spoke of delicious dishes and an ambiance that charmed both locals and tourists.
A Feminine Touch Amidst Americana
Venturing further, a Wonder Woman mural caught her attention.
Surrounded by walls adorned with U.S. license plates, this unexpected art piece added a dash of femininity, standing out in the predominantly masculine-themed setting.
Tales of Homesickness and Nostalgia
For this traveler, and likely many American visitors, the bar stirred feelings of nostalgia.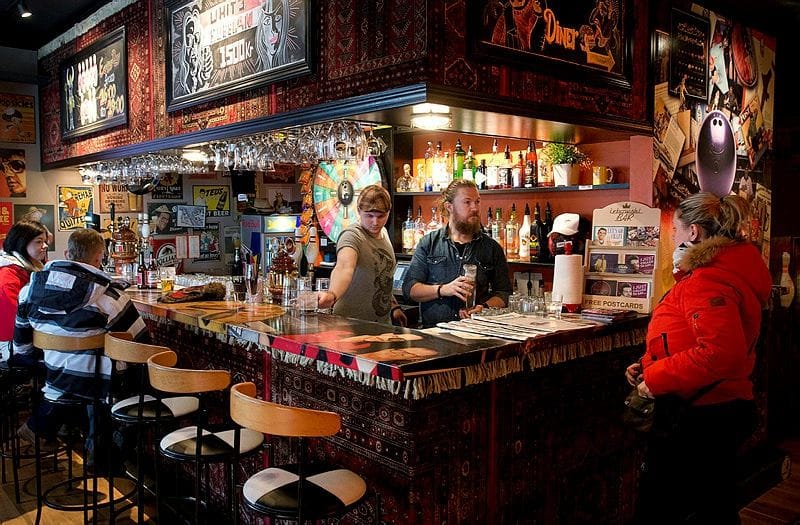 Its warm, exaggerated portrayal of American culture was both comforting and bittersweet, a reminder of distant shores.
Reflecting on the Experience
The American Bar in Reykjavík isn't just a place to grab a drink; it's an experience.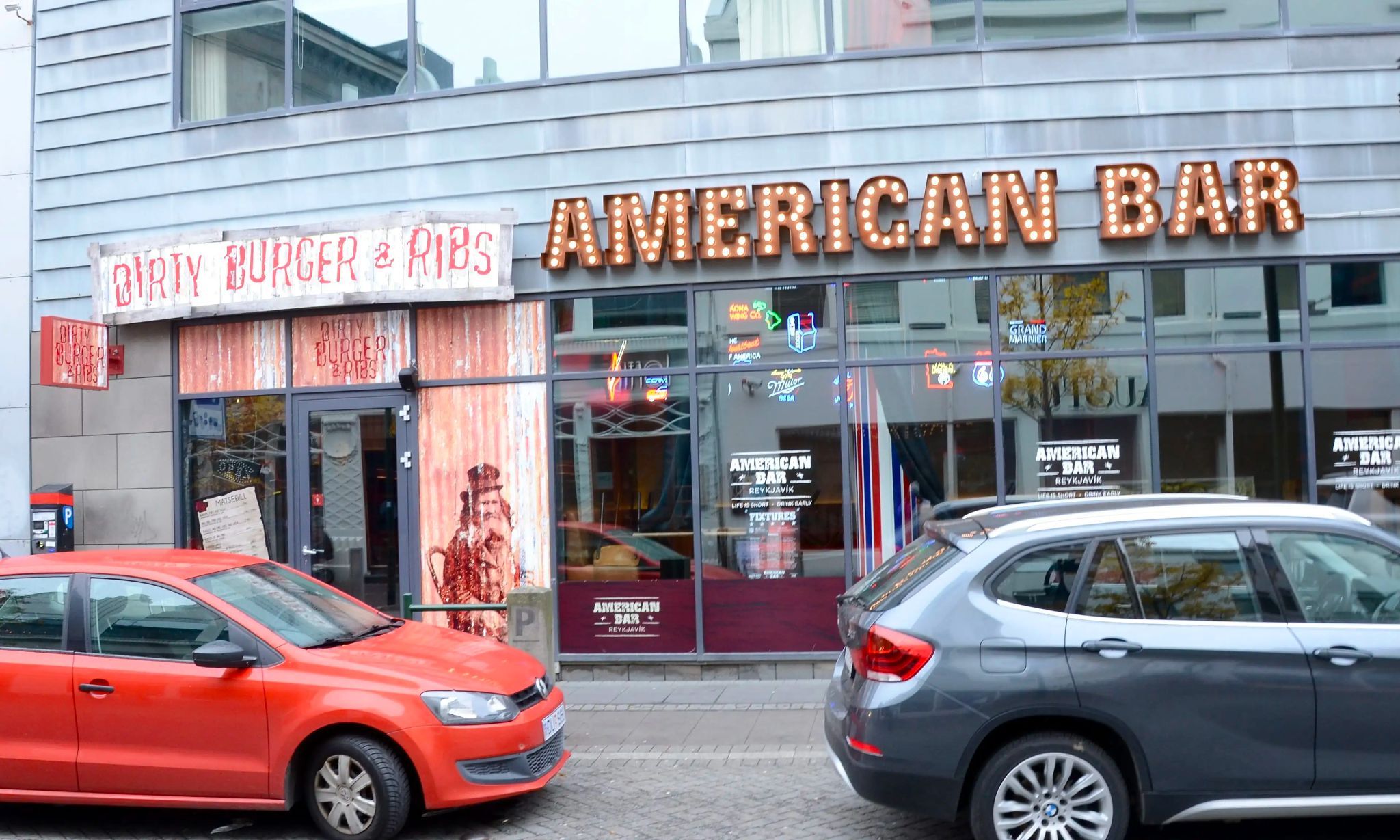 For the traveler, it was a blend of Icelandic charm and the familiar hum of home. A destination that, in its unique way, celebrates the ties that bind cultures together.