"Zillow Gone Wild" Shares 17 Bizarre Home Listings That'll Make Your Jaw Drop
If you're familiar with Zillow, you already understand that it's the authority database when it comes to listing homes for sale and rent in the US. However, you might not know that it's not unusual to find listings on the platform that are surprisingly funny enough to drag some chuckles out of you.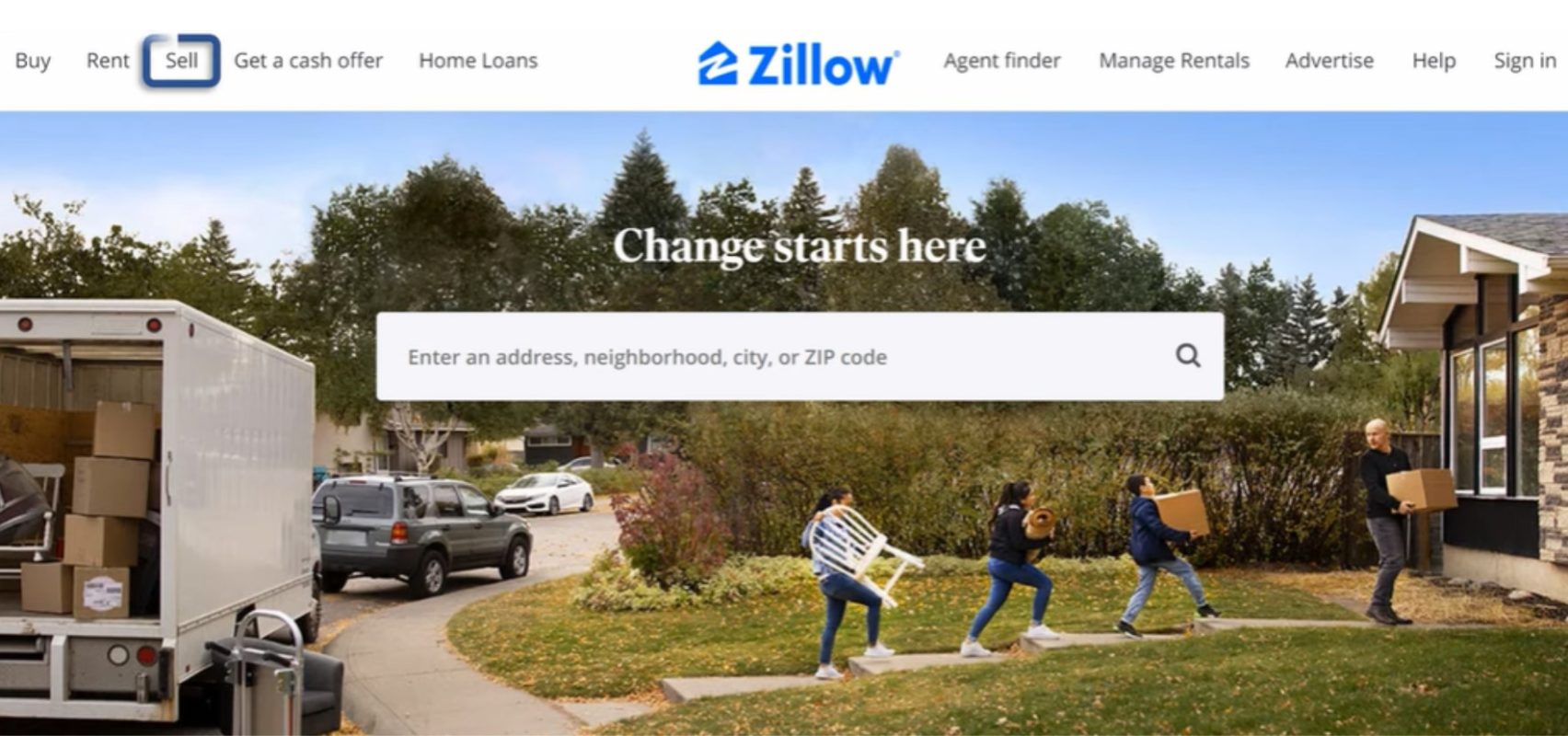 An Instagram account titled Zillow Gone Wild has shared some Zillow home listings that are so weird and cringe-worthy they'll knock your socks off. Let's open the door!
A Mansion Out of a Movie
Imagine a mansion with underwater scuba tunnels. While this may sound more amazing than weird, we'd love to see the look on your face when you realize it's going for $10,900,000! Yes, the waterfall looks gorgeous, and the wine cellar is all we would ask for if we could summon a genie.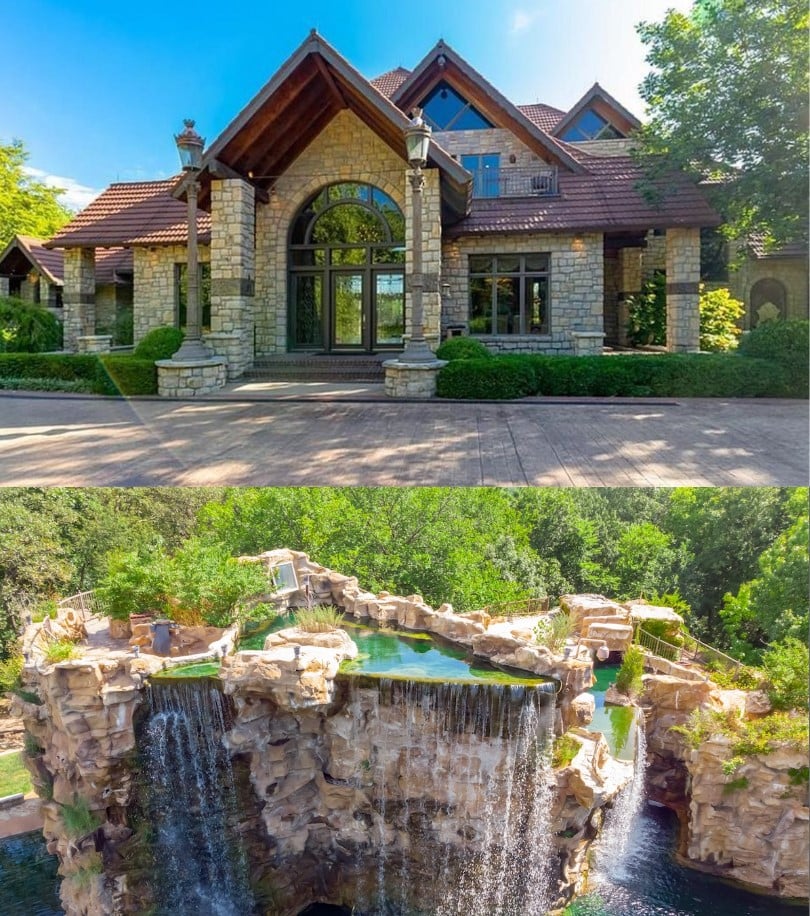 But buying a home with underwater scuba tunnels laced with fossils for almost $11 million will definitely not be top on our list. Unless, of course, we had trillions of dollars to spare for taxes and electricity bills. How about you?
An Alien to Bond With
If you felt lonely during the COVID-19 lockdown, maybe having a home with an alien to remind you that you're never really alone would have helped.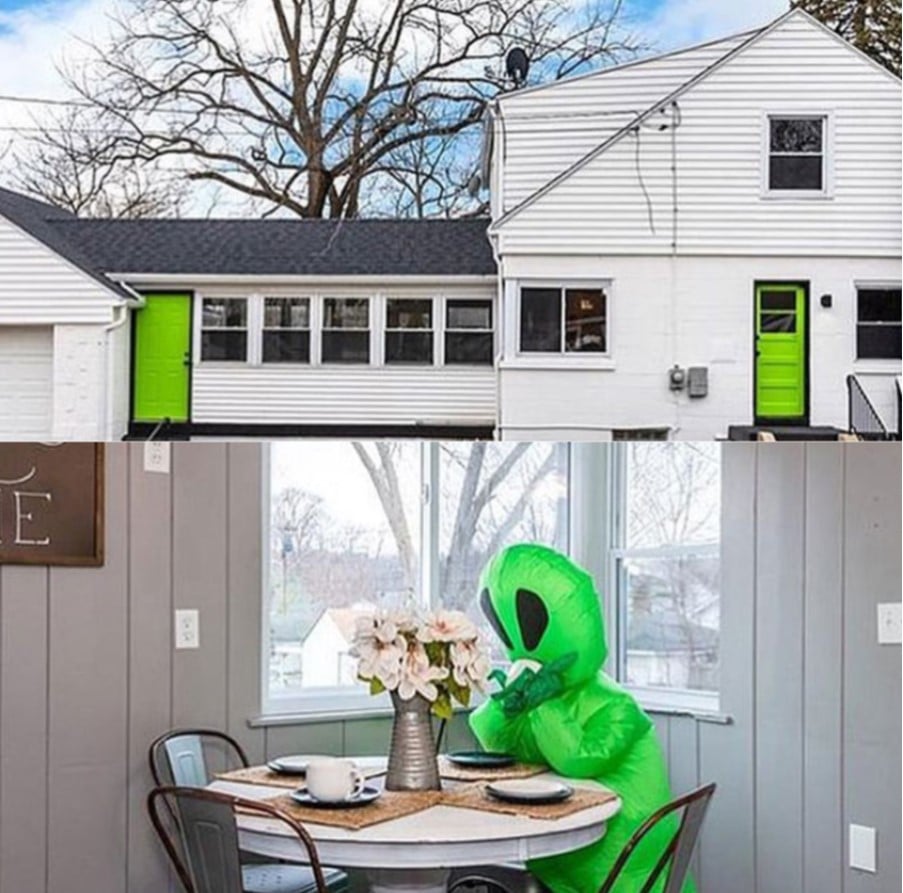 One commenter said, "If I had this alien, I'd have someone to talk to without having to worry about social distancing." So, maybe it wasn't such a weird idea after all. The house looks lovely, and the alien is adorable. Whether you love the idea or not, one thing is clear—this house stands out for sure.
An Ode to David Bowie
Nicknamed "the Ziggy Stardust House," it's hard to tell what this popular David Bowie album has to do with this listing until the pool reveal. It's a pretty gorgeous house with breathtaking views, but many people seem to be impressed by the Ziggy Stardust (or is it Aladdin Sane?) image in the swimming pool.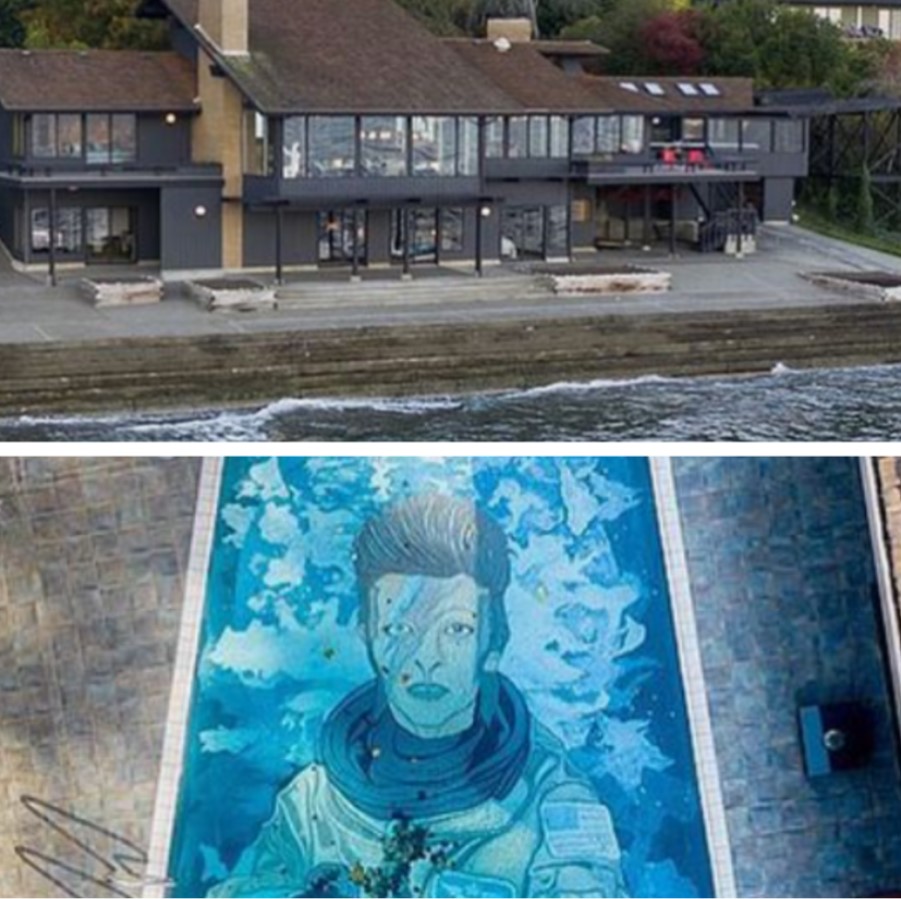 We all love Bowie, but don't think anyone would love to have him looking up at them when they just want to have a good time swimming alone.
The Home that's More Garage Than House
While this house's outdoor space and room look cozy and beautiful, the "garage" and "repair shop-inspired" spaces will stop you in your tracks (in a good way, though). Although this house is unusual, there's nothing creepy about it, unlike many others on this list.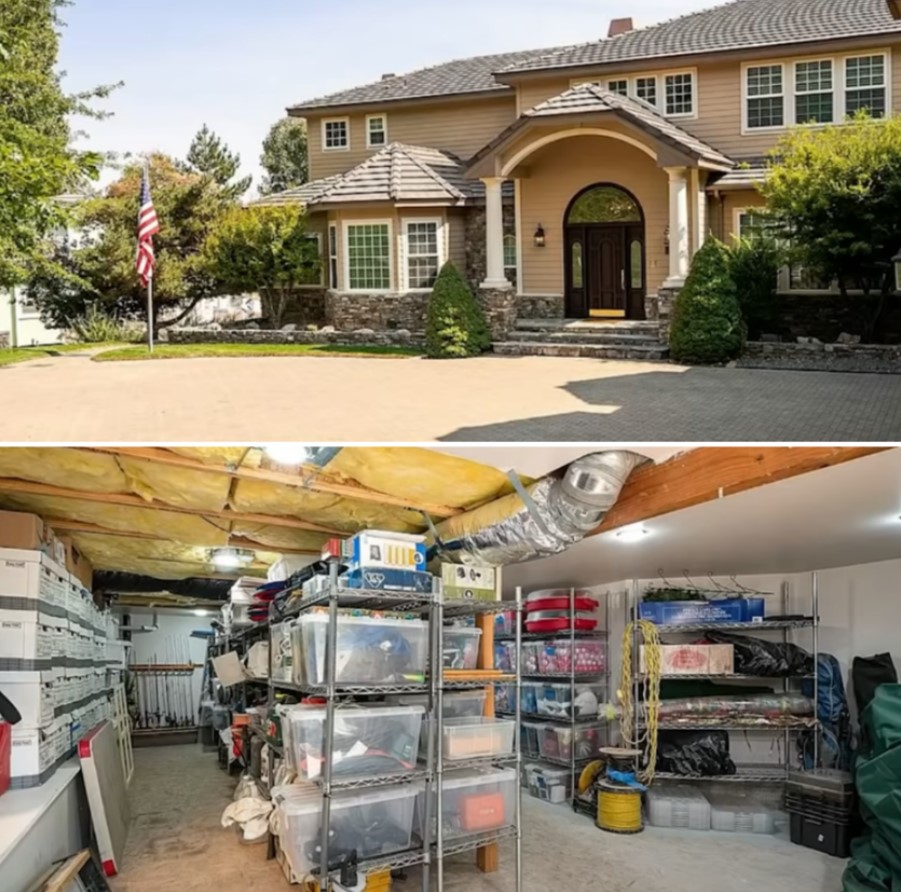 This is just a homeowner who knows how to bring an odd idea to life in the most beautiful way. We love it!
Alhambra of Andalusia
If "too much of everything" was a house, it'd definitely be this one. We know how important it is to pay attention to details, but this listing has so much that it makes your head spin. Plus, it doesn't help that the arches make it look like a church.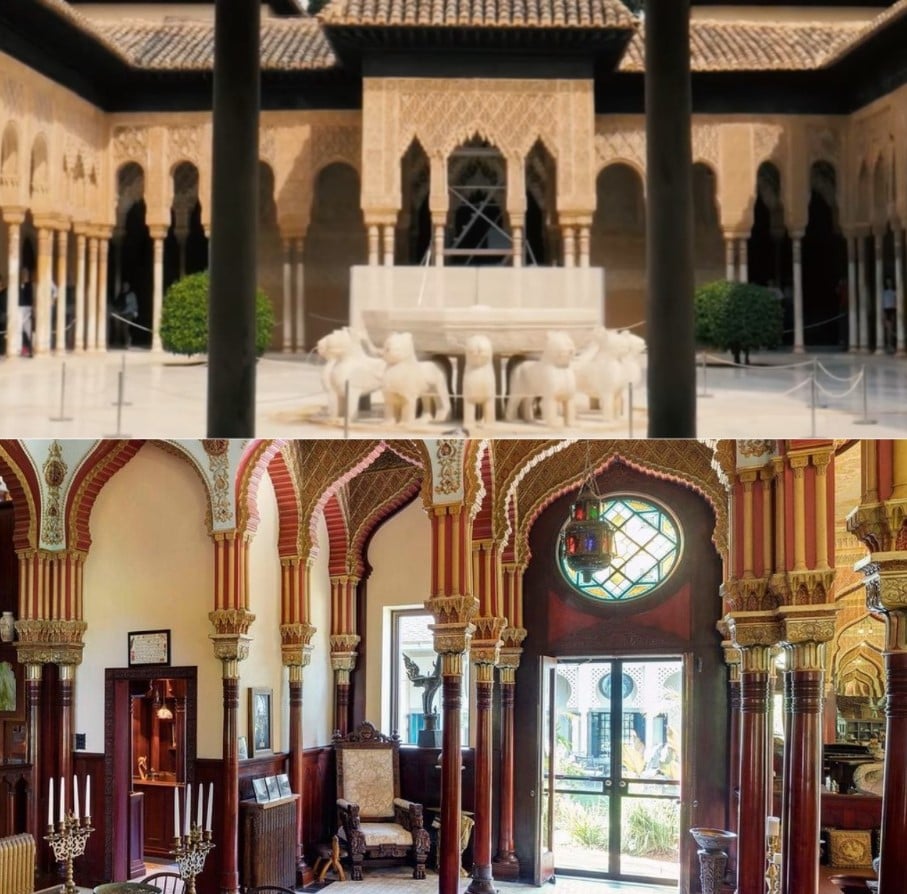 We wouldn't mind if this were the Alhambra of Andalusia, but for an everyday apartment, it's too weird for our tastes.
Kindergarten Vibes
You know that quote that says, "Live a colorful life?" We think this one took it that too literally.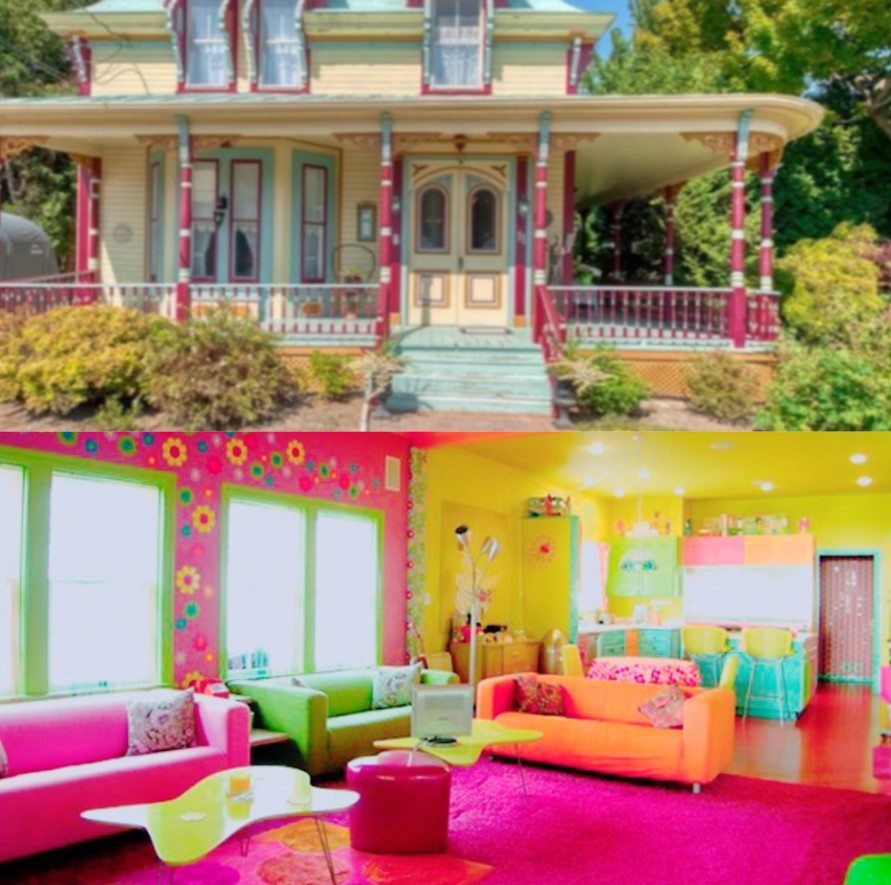 This apartment has colors so strong they could hurt your eyes. It looks like the owners had a huge discount on bright paints and decided to use them all up. If you don't mind investing in a very expensive and large daycare, we think your kids will love the burst of colors, though.
Do You Love Mushrooms? Say No More!
"I love mushrooms so much that I could live in one," said no one ever. Well, that's except for this homeowner, who thought going home to a mushroom house was something to look forward to.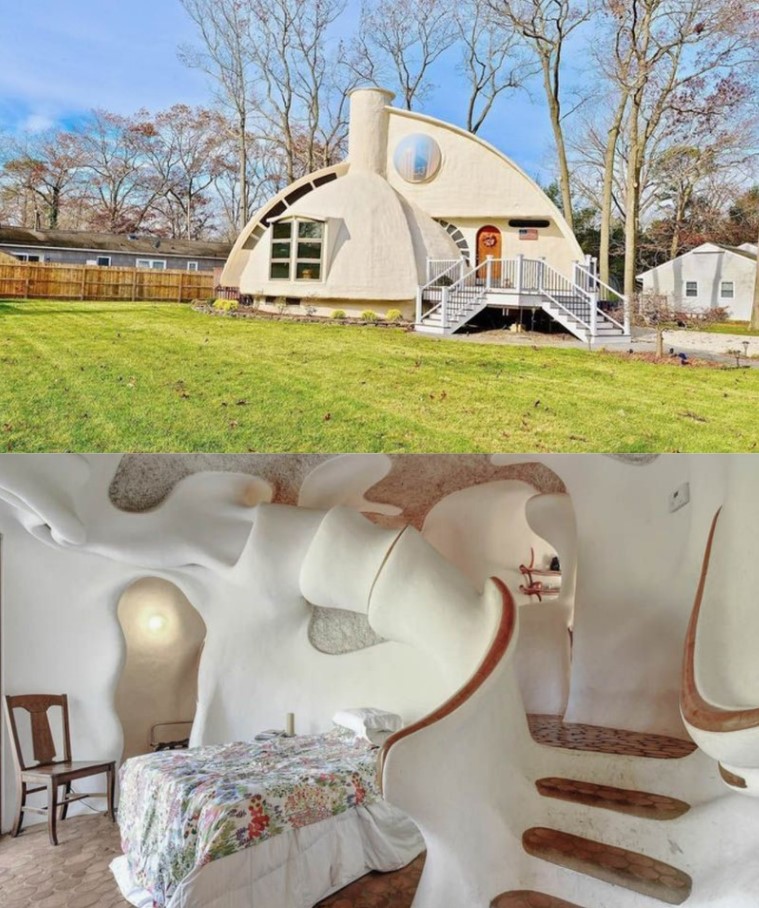 But think about it: Spongebob lives in the pineapple under the sea, and everyone loves it for him. So, maybe hating this mushroom apartment is a bit unwarranted? 
No Way We Were Expecting That
On the outside, this looks like a pretty normal and modest house. When you get to the sitting room, you'll probably think to yourself, "What a homely haven." But everything escalates quickly when you explore deeper and discover that it was all a smokescreen for a cell with a very dirty bathroom.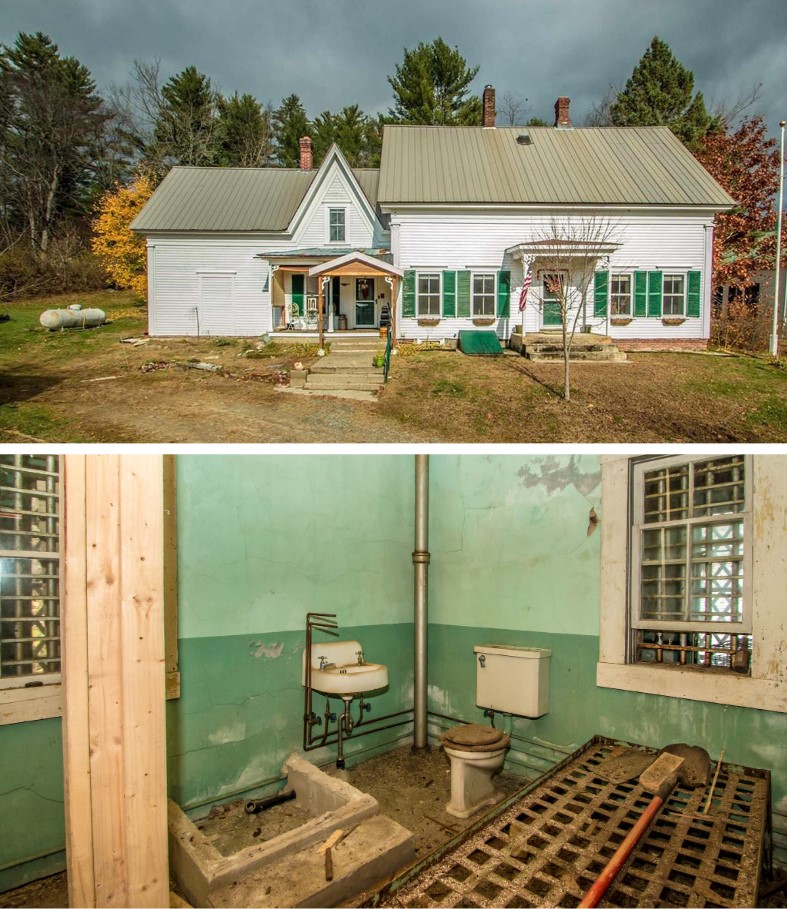 We don't know what the person who listed this apartment was thinking, but can we "unsee" this already?
Infinity Windows Taken to an Extreme
Here's another episode of "doing too much." Yes, we know that natural light and ventilation are always important, but we have no idea what the designer was trying to achieve by making this apartment all windows. The only explanation is that they walked into a window sale.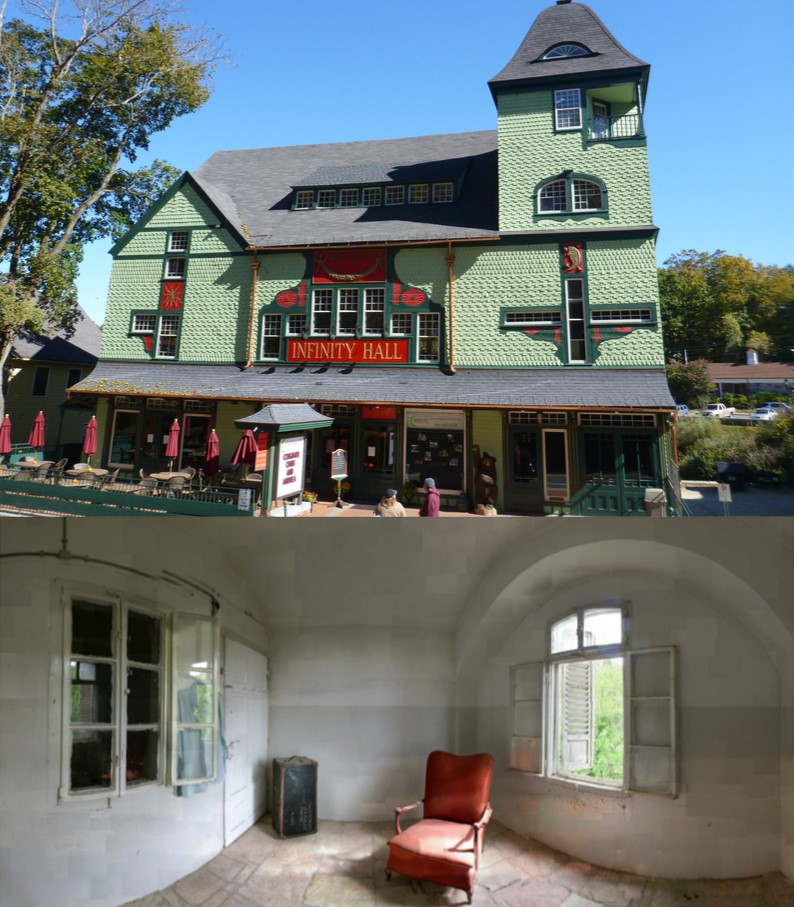 Because we're having a good day, all we'll say about this listing is "Yikes!"
A Home Build Like a Rock
If you're a rock climber and are always caught between going on an adventure in the mountains or having a good time at home, this house of rocks is a way to hedge your bets. One commenter wrote, "I am confused, yet intrigued… Perhaps a sun-basking lizard lived here?" We have no answers because we're just as confused.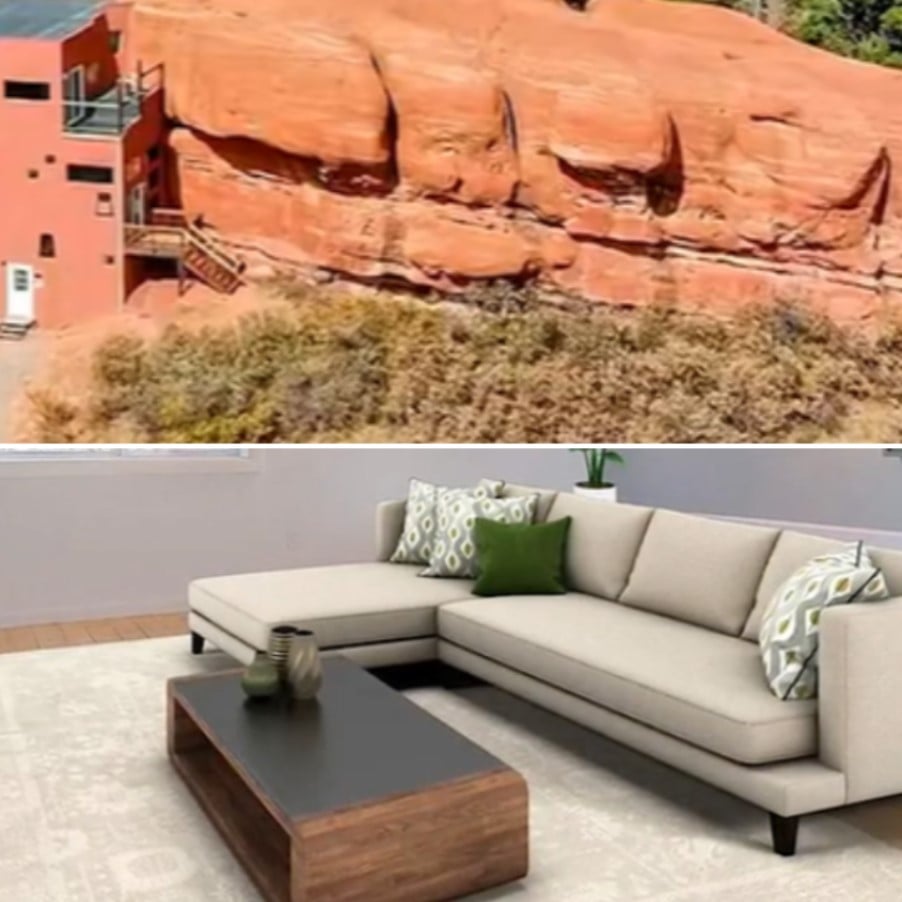 Although someone mentioned that the design might be a way of improving the home's cooling/heating conditions, this insight doesn't make it any less weird.
For the Love of Trampolines
If you ever thought that trampolines were restricted to outdoor use, think again. This homeowner has proven you wrong with this indoor trampoline that has us scratching our heads for answers.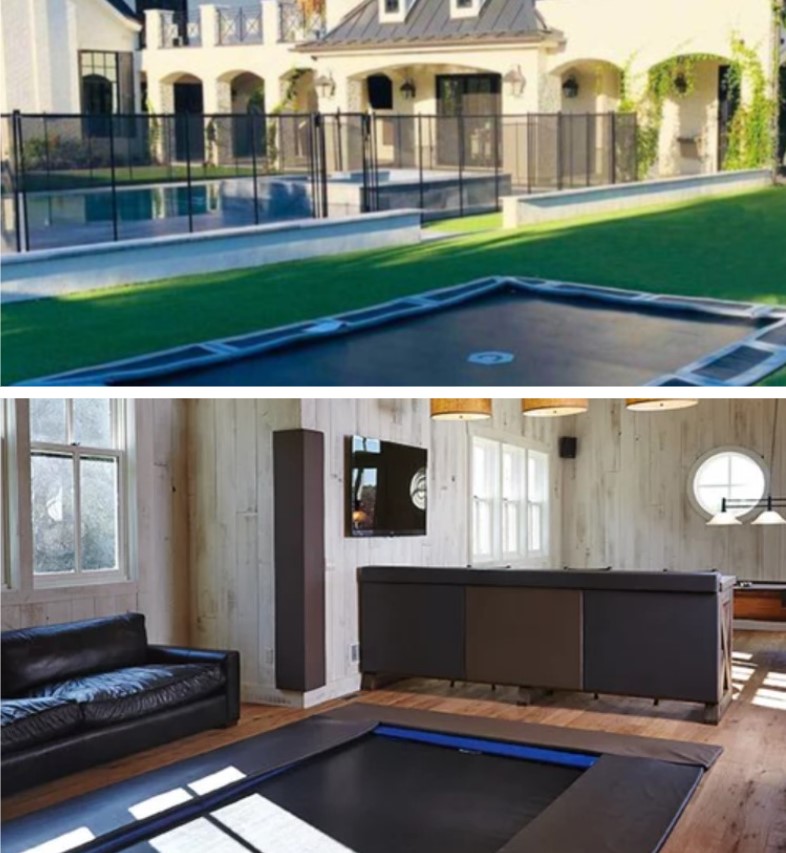 If you have a thing for dangerous games and have no problem hitting your head on the ceiling all day long, we highly recommend that you purchase this one. 
We've Heard of House Arrest, But This is a New Level
We have to ask what the obsession with jail houses is at this point, but we don't feel safe directing this question to the owners. What if the purpose was to detain those who dared to question their taste?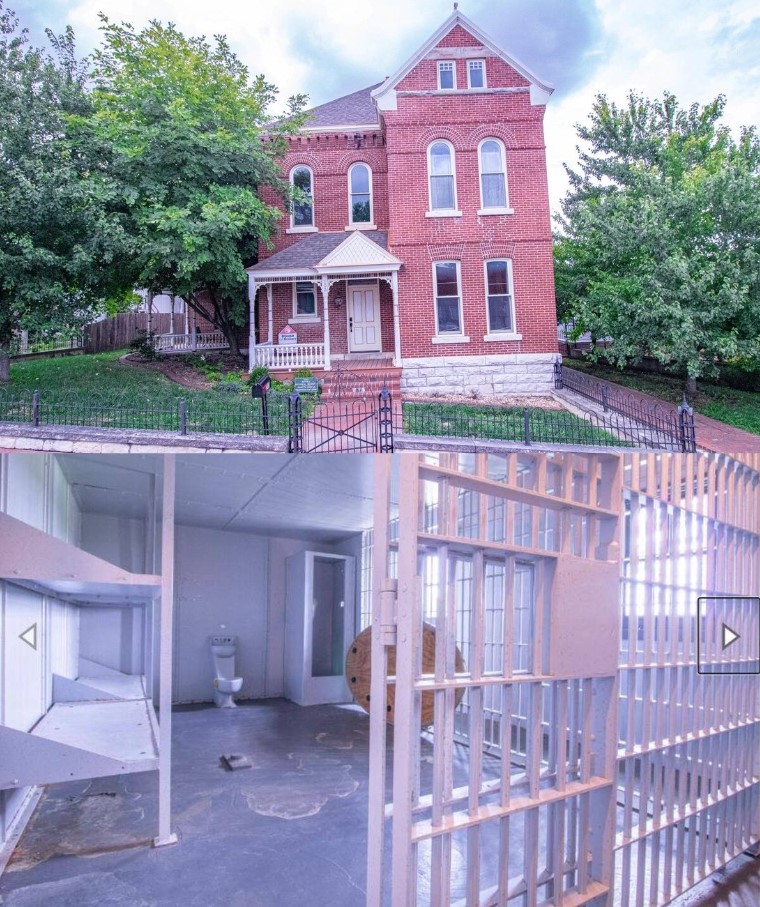 On the brighter side, this is one sparkling clean jailhouse, and one can convert the space to a washing room. Someone in the comments suggested that it could be used as "mother-in-law quarters." Now don't get angry, it's only a joke!
The "Blast from the Past" Bunker
Almost everyone says this underground house looks like something from Blast from the Past. So, maybe that's where the designers got their idea from.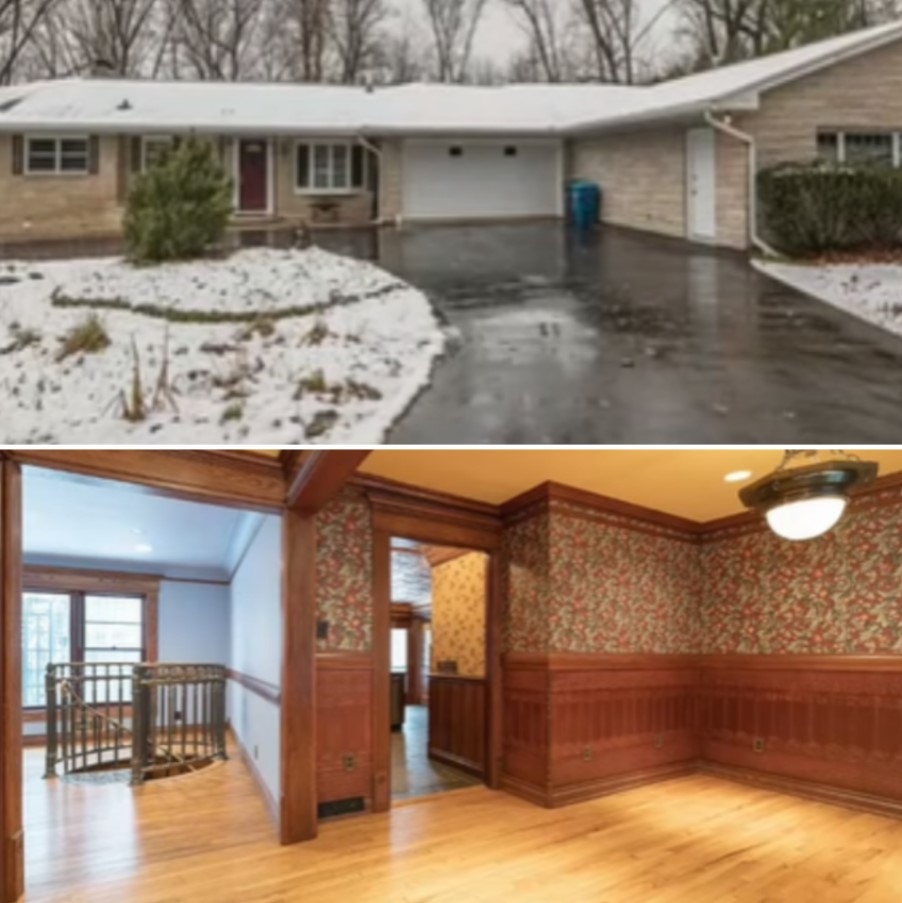 While this may serve as a great underground disaster shelter and is appealing in a weird way, you should probably stay away from it if you're not a fan of confined spaces.
A Bunker for Your Thoughts
If you thought the house with all windows was doing too much, this one with not even a single one will leave you astonished. This homeowner is probably a motivational speaker who has taken the "tap into the power of visualization" mantra a bit too far.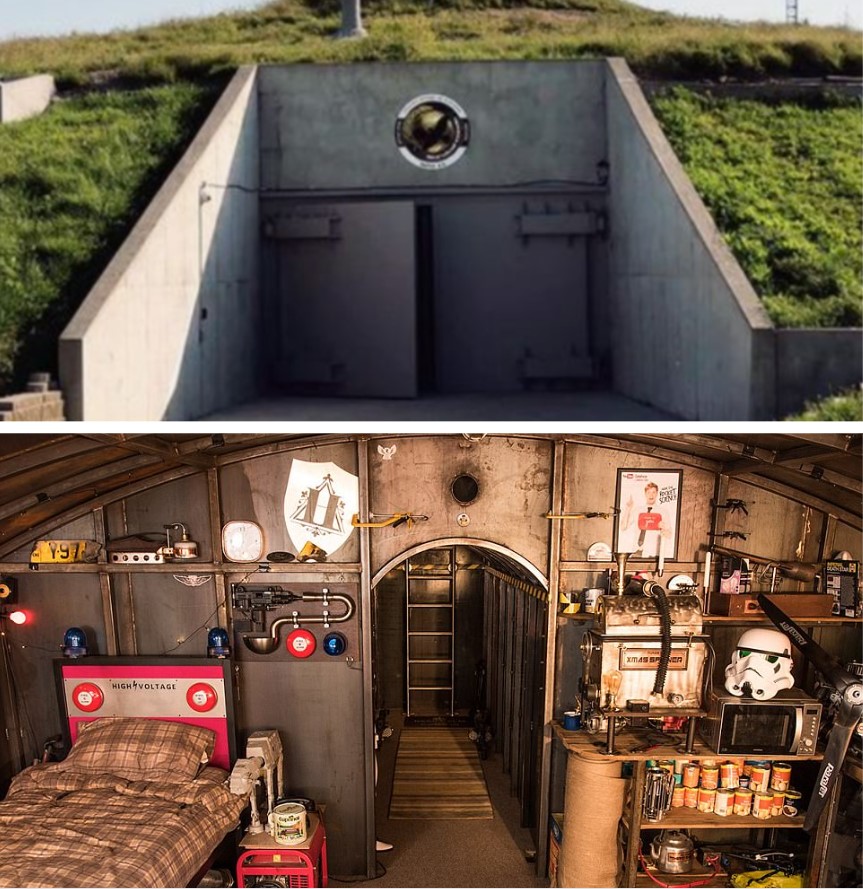 Or could it be they were just having a hard time deciding whether to live in a rainforest cave or Lowe's. Regardless of what the idea behind this house is, it's all shades of weird.
The Above 18 House
What in the name of 50 Shades of Grey is going on here? Don't get us wrong—while the movie is an amazing one for an adult audience, nowhere in our wildest imagination did we think that we were supposed to live it.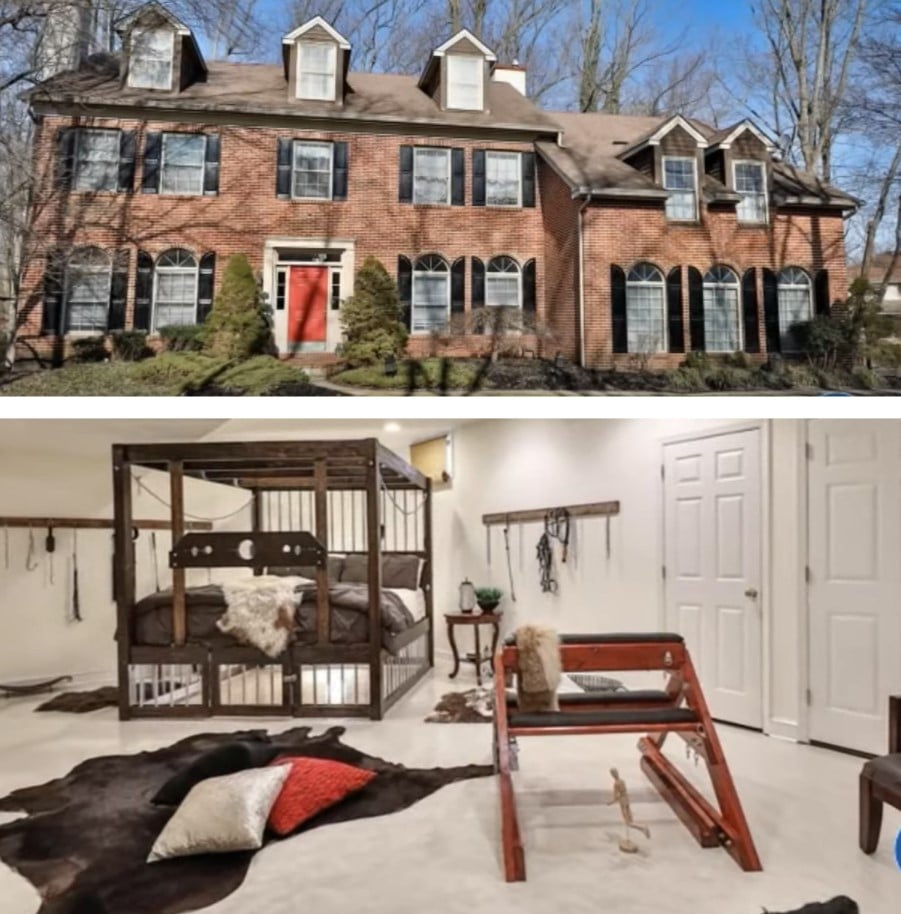 We think even Christian Grey and Anastasia Steele would be a little uneasy living in this house.
The Barbie Girl House
Is Barbie your first love? Or are strawberry Creme Savers your absolute favorite? Do you love the idea of Dolores Umbridge as your roommate? Then this house was made with you in mind.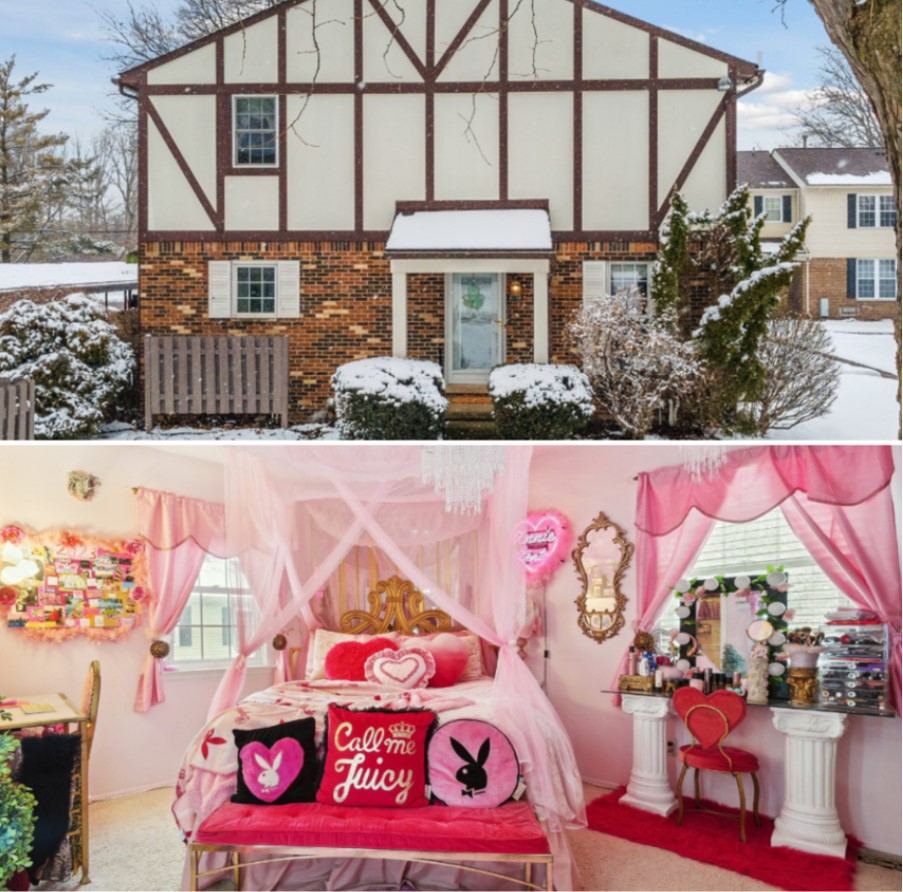 For us, this pink-garbed house is anything but awesome, especially seeing how rickety it looks. But it's all about you, and we're always here to cheer you on. Go, pinky!
Let Jesus In
This is what happens when a priest decides to work from home. If you decide to live in this house, know that you must have your act together all the time because you've got Jesus watching you 24/7.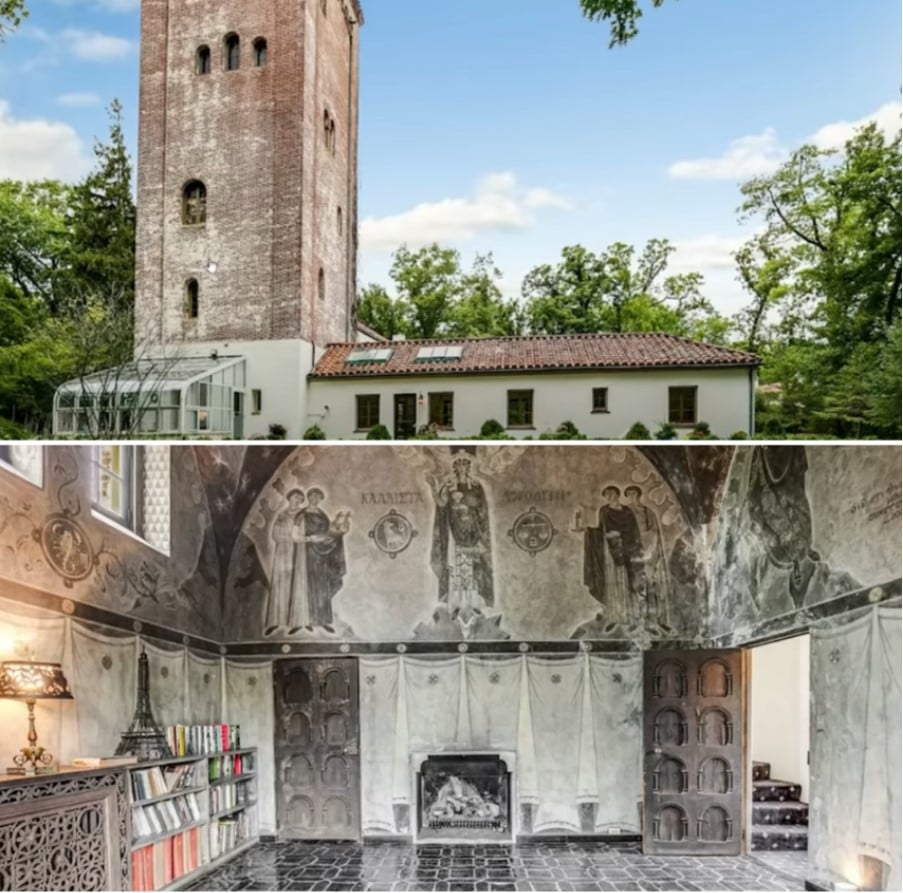 Someone says this house will "make going to church on Sunday feel like a bit of a letdown, and we totally agree!